The 2020 election might just be the most contentious yet. But Old Navy is set to become the unlikely heroes of the whole thing...
As if this election couldn't get any more bizarre.
Old Navy has stepped up to the plate.
There's already been the usual mudslinging.
Plus the absolute insanity of what's going on with USPS.
And some commentators have shared a big fear.
That even if Trump loses in November, he may refuse to leave the White House.
But one way to try to stop that from happening?
Getting as many people to the polling booths as possible.
It's been a long first term...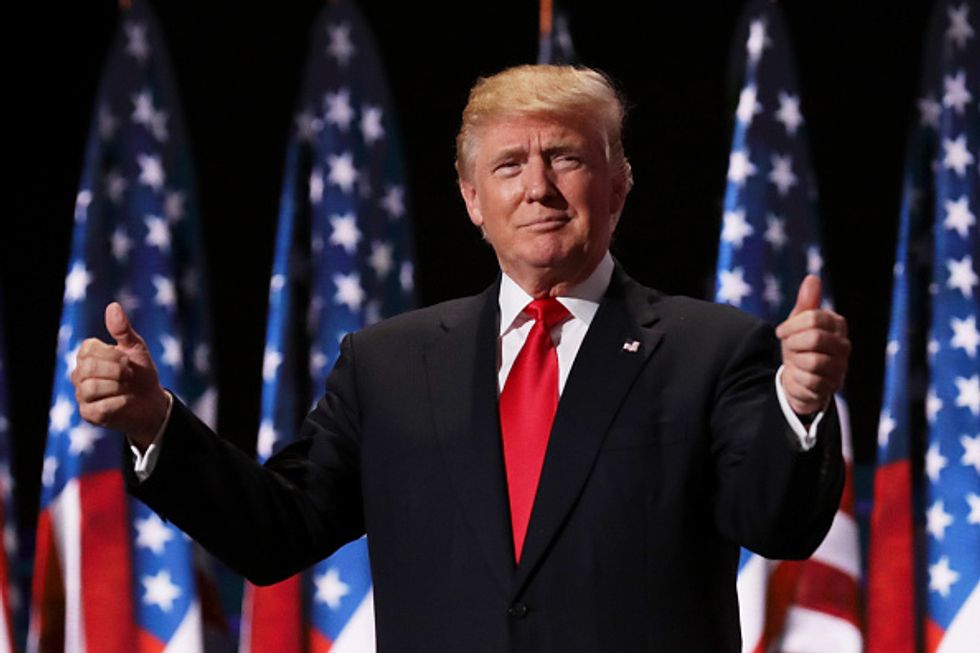 via: Getty
Since winning his place in the White House back in 2017, President Trump has continued to divide opinions with his controversial politics and irrational behavior.
It's been a strange couple of years...
via: Getty
No one could quite believe what they were hearing when the notorious business tycoon announced his plans to run for President during the 2016 presidential campaigns.
But, this wasn't a publicity stunt.
via: Getty
Donald Trump was being deadly serious about his bid for his place in the White House, and kicked off his campaign with an array of promises, such as building a wall along the border of Mexico, allowing all American's to the right to bear arms, and generally to "make America great again."
And when it came round to election day...
The world awoke on November 9th to see that America officially had their new leader - President Donald Trump.
It's been an eventful few years, to say the least.
via: Getty
It's certainly been up and down - Trump has sparked his fair share of outrage, imposing a temporary travel ban on Muslims entering and leaving the U.S. and banning transgender people from the military, just for example. But he also passed a bill that makes animal cruelty a federal crime, and unemployment in the country experienced an all-time low at just 3.6 percent at some points in the year.
Oh, and the infamous Mexican wall still hasn't been built.
Though he has announced his plans to divert $7.2 million from the Pentagon for the border wall construction.
The President is no stranger to criticism and controversy...
via: Getty
Much of his behavior while acting as President has been questioned over the past couple of years, with many calling for him to be impeached, and even removed from office entirely.
And, earlier this year...
The President was actually impeached.
Trump was charged with 2 offenses.
via: Getty
The first was for abuse of power, and the second was an accusation of blocking his aides from testifying and failing to co-operate with the House impeachment investigation.
But despite his impeachment...
via: Getty
Trump continues to hold an awful lot of power and his fan base is still going strong...
Times are now harder than ever for the President...
via: Getty
Since the coronavirus pandemic took over the world back in March, there's no denying that Trump has come under fire for his handling of the situation.
Our country is now the worst affected in the world...
via: Getty
And it doesn't look set to be getting better any time soon.
One way to make a change is through voting.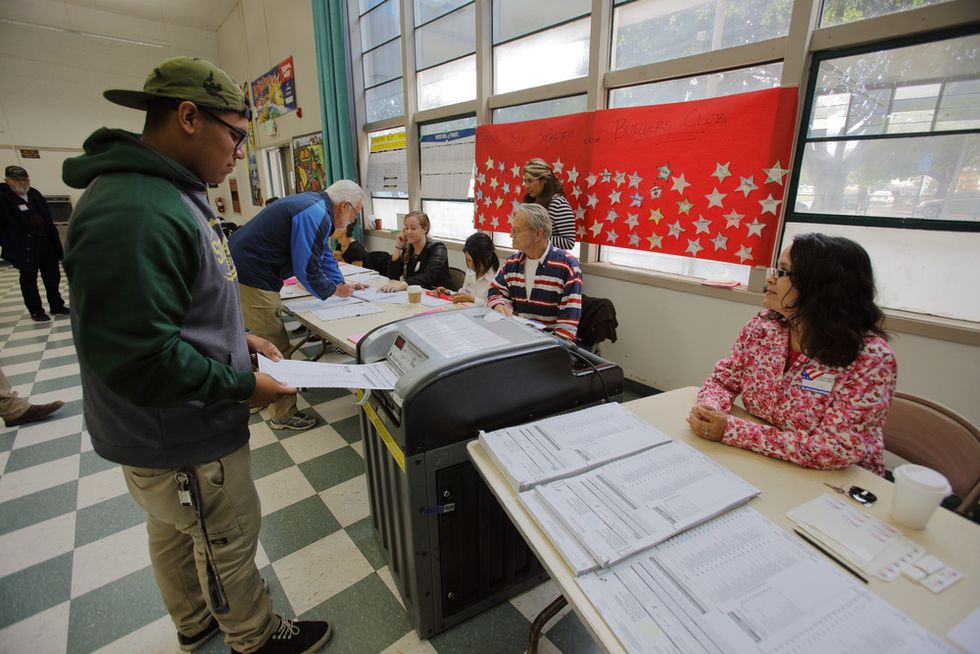 via: Shutterstock
But due to COVID-19, many elderly poll workers have had to take the election off this year.
Luckily, Old Navy is here to help.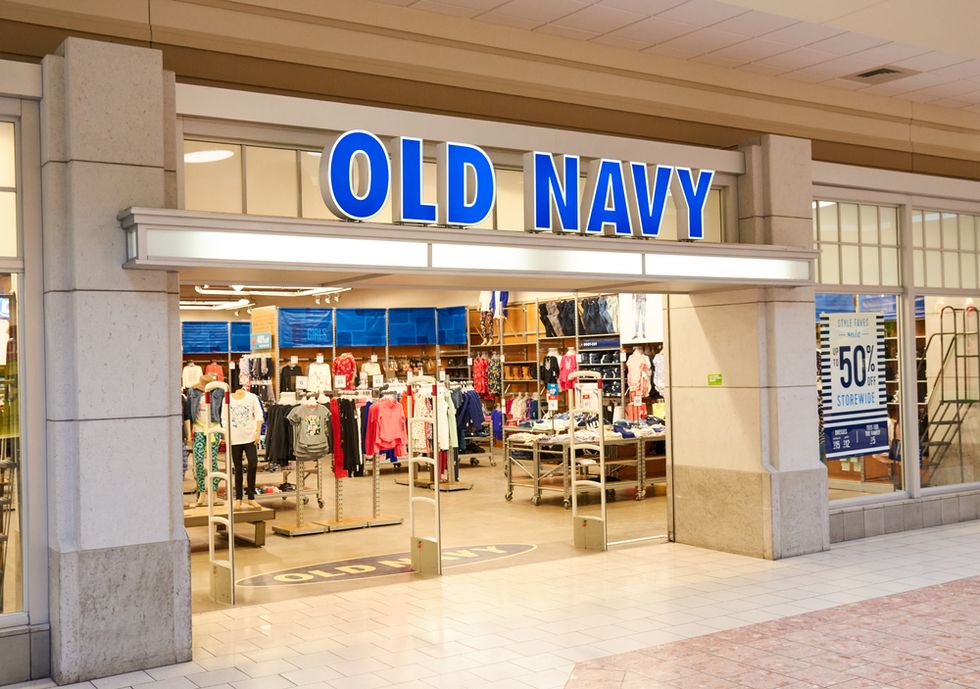 via: Shutterstock
"We learned that America is facing a record shortage of poll workers, estimated at 250,000. We saw a unique opportunity to tap into our community-minded workforce to serve this need and make a meaningful impact," Nancy Green, Head of Old Navy, 
told Newsweek.
"I'm not sure it will lead to higher voter turnout, but I'm hopeful it will lead to higher poll worker recruitment. That is a really good avenue where it could make a difference."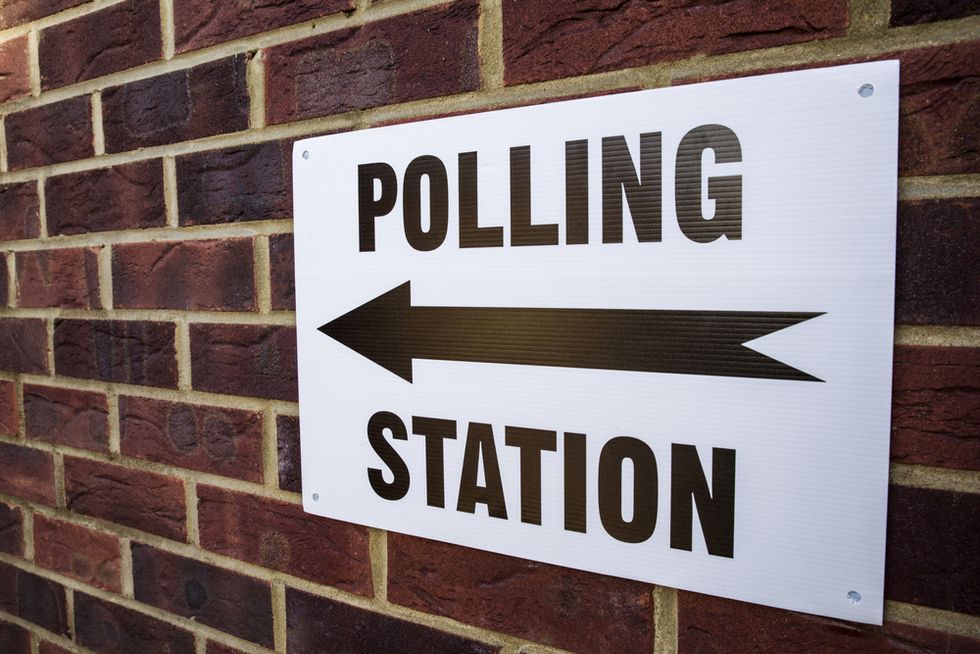 via: Shutterstock
We have our fingers crossed! Want more from the Trumps? Scroll on for a rather poor fashion choice by Melania...