Maintaining our fitness certainly isn't the easiest of tasks.
Going to the gym or squeezing in an hour of exercise every day makes the world of difference, and one man has truly proved the results of this lifestyle.
Ex-marine Major, Bill White, just celebrated an incredible milestone...
Let's be real for a minute...
via: Getty Images
Maintaining an incredible level of fitness
isn't easy.
It takes a lot of motivation...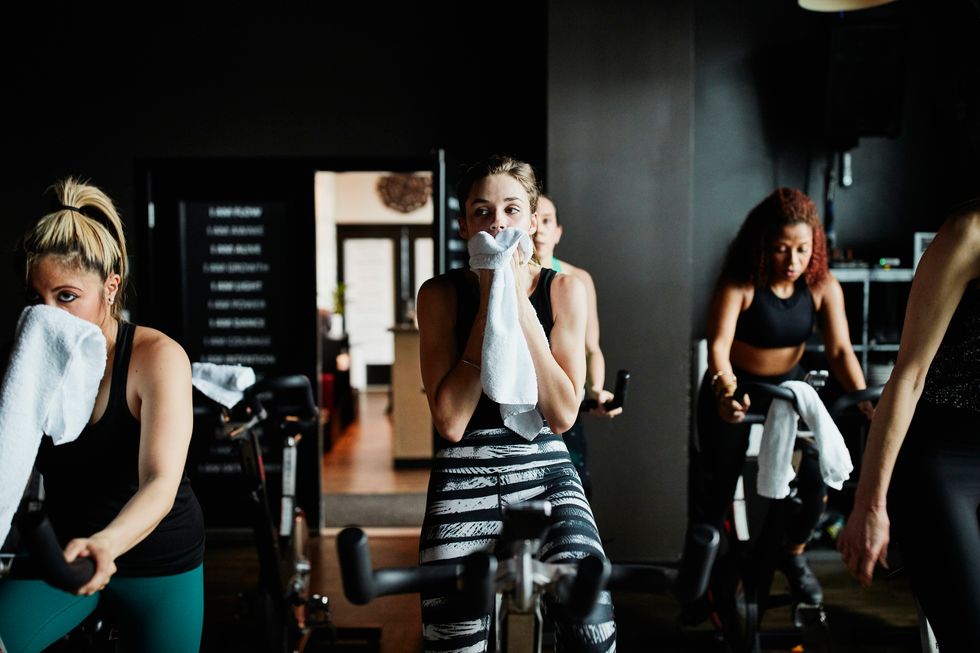 via: Getty Images
And juggling a work-out with the hectic schedules of day-to-day life isn't usually ideal.
Working out religiously isn't for everyone...
And that's fine!
But for many...
Working-out is a way of life.
Especially for those who work in high-demand environments...
via: Getty Images
Such as those who work in the army or The Marines.
To be a U.S. Marine...
via: Getty Images
A person must have an incredible amount of endurance, motivation... and of course,
fitness.
And even when a person retires from their time in the marines...
They are more than likely to keep their fitness with them for the rest of their lives.
One man has very much proved this recently...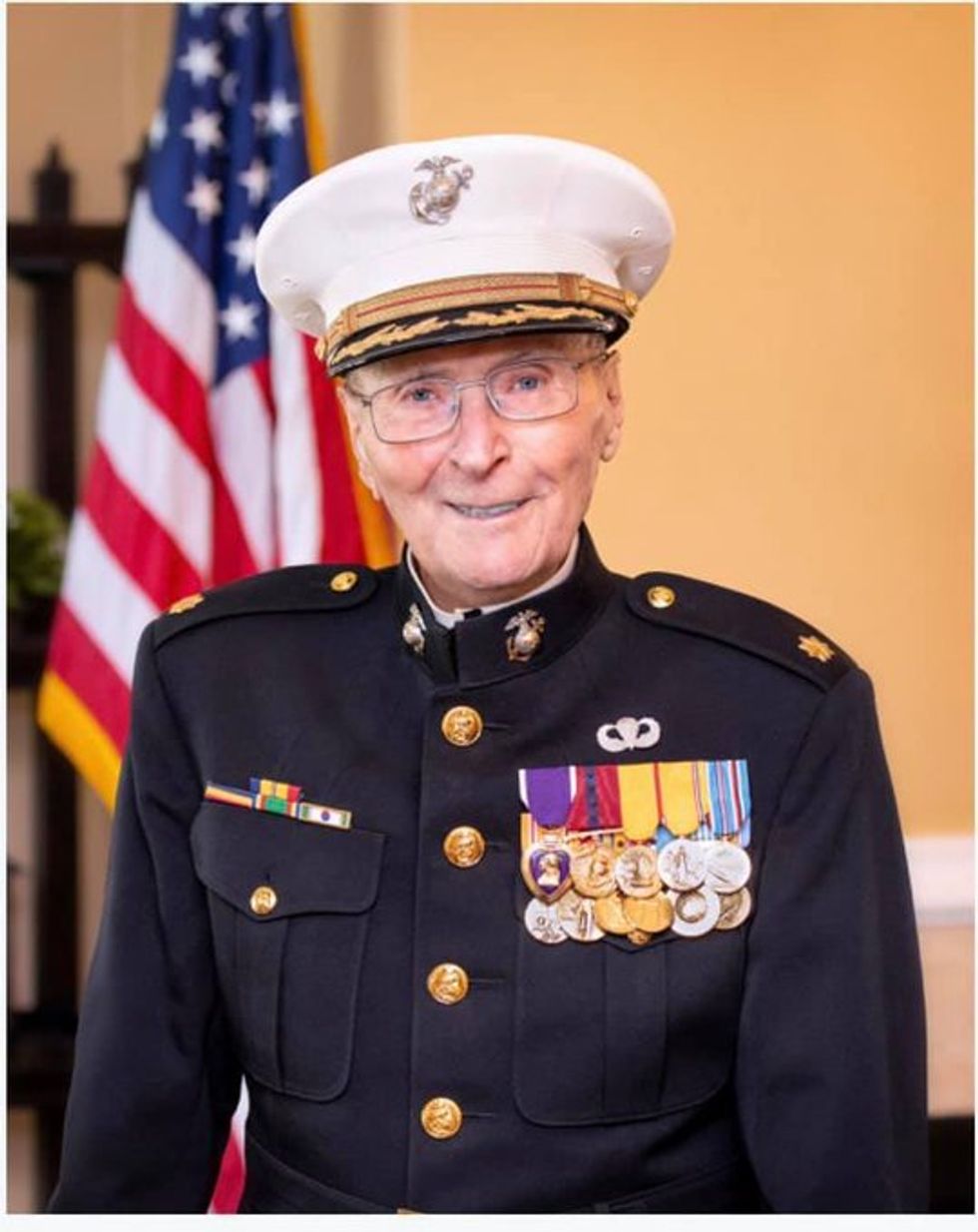 via: Twitter
This is Major Bill White.
And this week, he celebrated an amazing milestone.
Hitting a rather big birthday!
The legend turned 105.
And celebrated with a very appropriate drive-by birthday salute.
He currently resides in an assisted living facility in Stockton, California.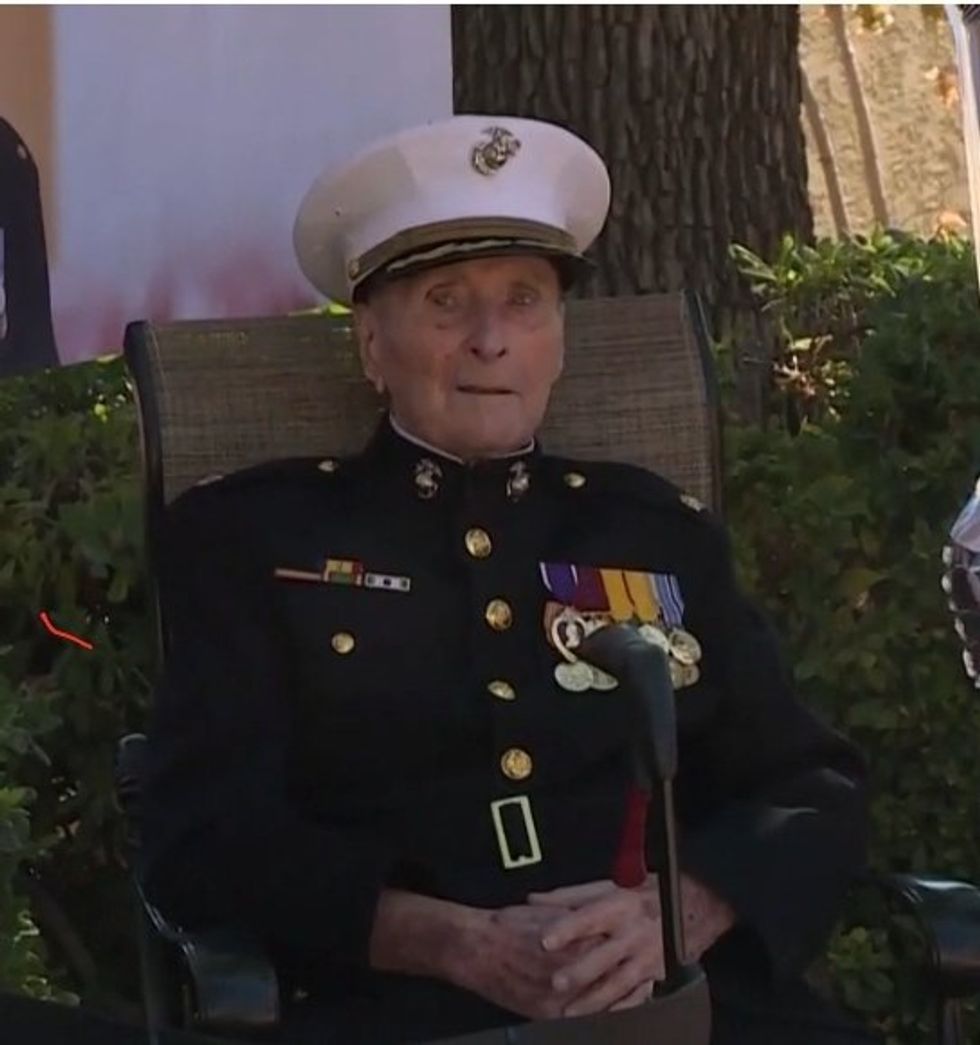 via: Twitter
Which he sat outside this weekend dressed in full uniform.
Communication director Tony Walker spoke very highly of White.
"He was in Shanghai before WWII and the Japanese invasion and all that."
"Iwo Jima got hit - blown up with a grenade."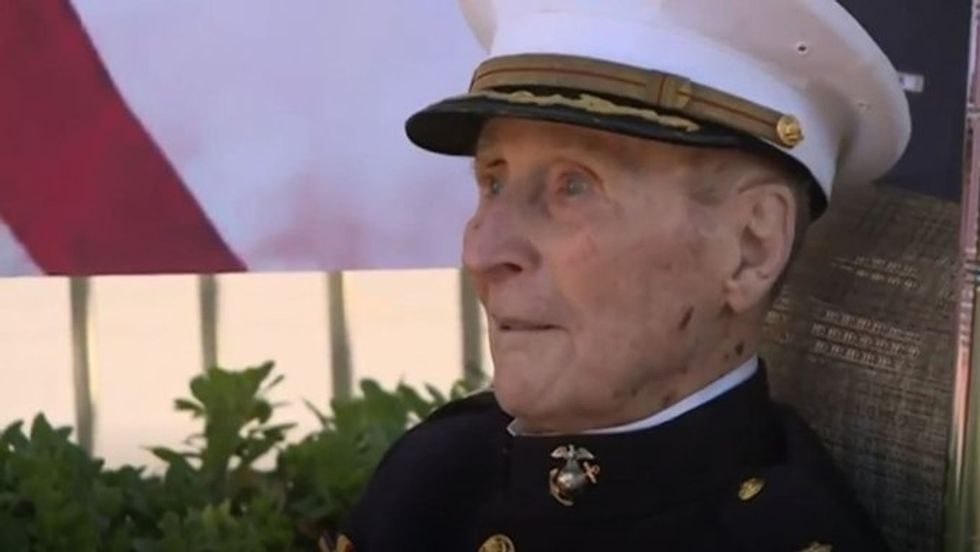 via: Twitter
"Recovered from that. Spent a total of 30 years in the Marine Corps. Just an amazing guy."
White passed the day surrounded by family.
via: Twitter
After a long period without seeing them, due to the pandemic.
His daughter Mary Huston was emotional.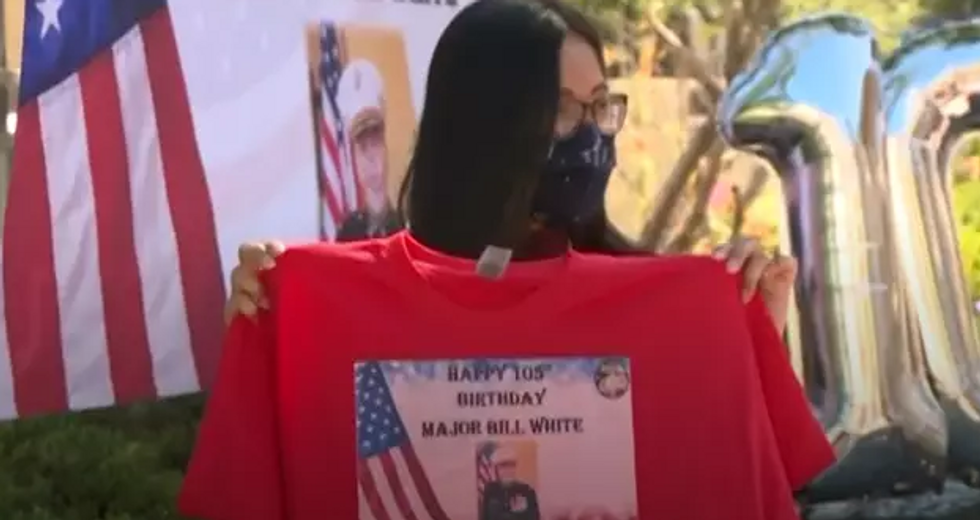 via: News4SA
"It's very heartwarming and it just does get to you that there are so many people that love him and appreciate him for his service."
And as for his future plans?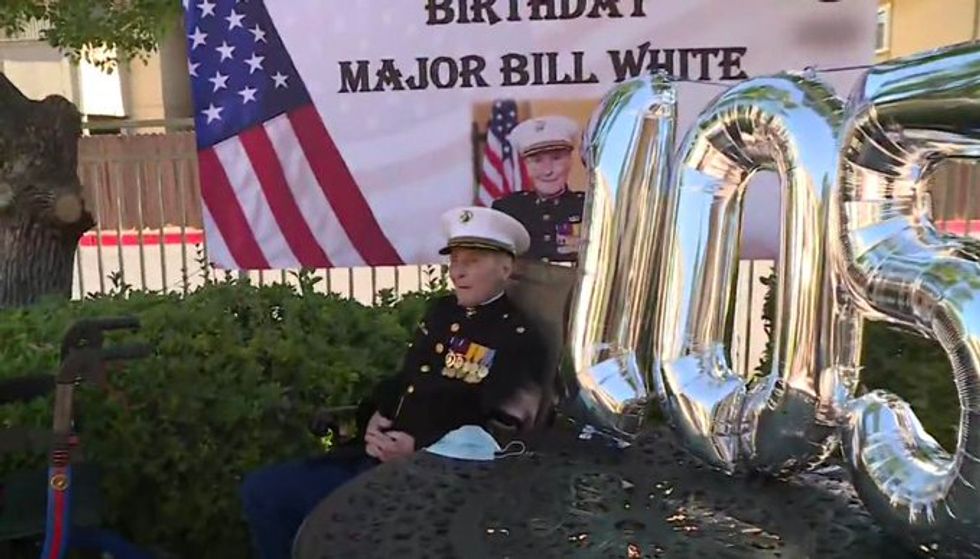 via: Twitter
White joked, "Right now I'm trying for 106."
What a guy!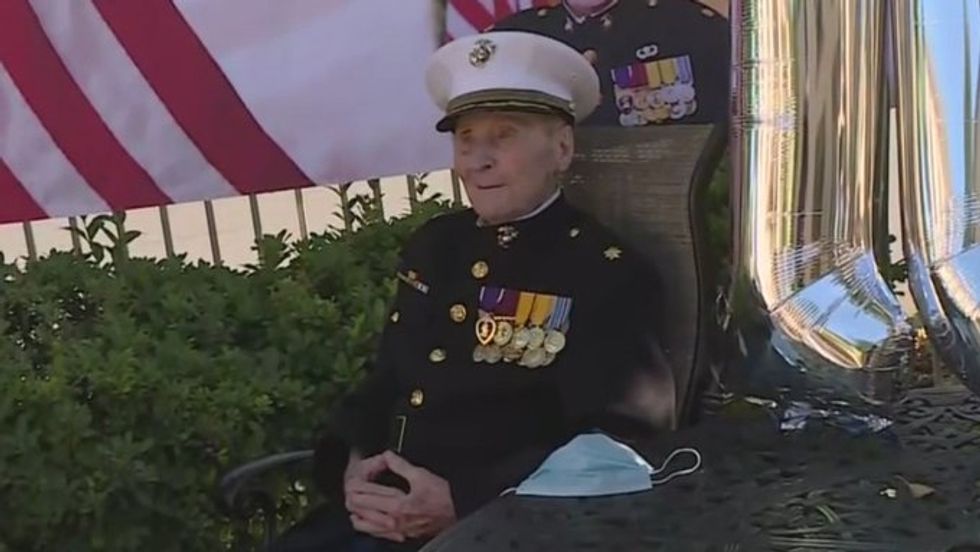 via: Twitter
A true inspiration - and he doesn't look a day over 104.
Many birthday wishes came out.
Major Bill White USMC Retired turned 105 today. Oldest living Marine. Congratulations Sir and thank you! #IwoJima

— 📍DamnYankee 🇺🇸💯♿⚜📍 (@📍DamnYankee 🇺🇸💯♿⚜📍)1596325568.0
The internet loves Major White!
We hope for many more.
Want more inspiring seniors? Scroll on to learn about the world's oldest man...