At only 21 years old, Billie Eilish is one of the world's most recognizable artists.
She rose to fame at 13 years old with her song "Ocean Eyes," which was written and produced by her older brother Finneas.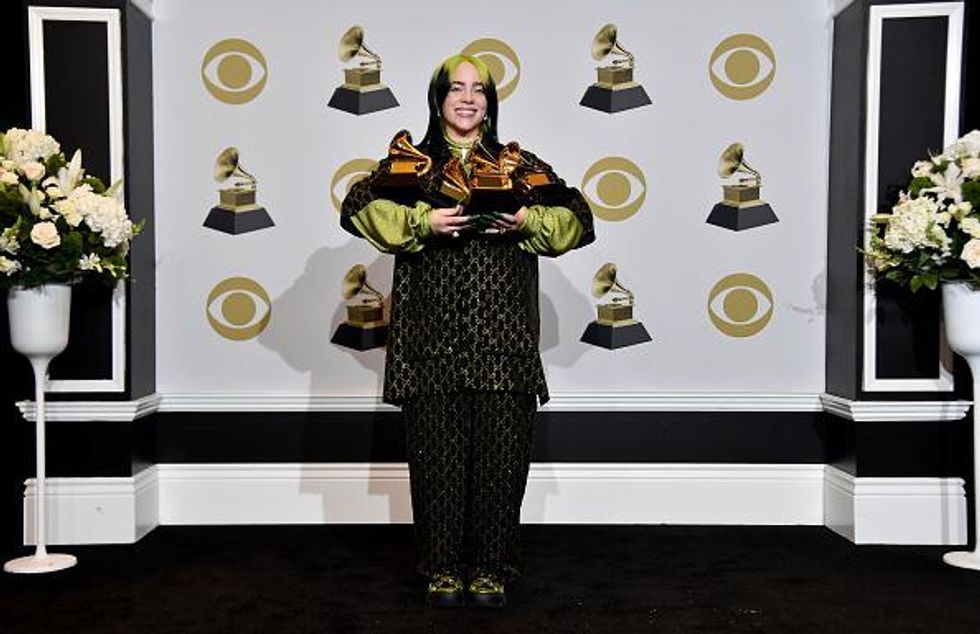 She has since won 7 Grammys and an Oscar.
In 2021, she put out her sophomore album, Happier Than Ever, which addresses her rise to fame and journey into finding herself. It includes a song inspired by another young pop star: Olivia Rodrigo.
In a new LA Times profile, Eilish revealed that "Goldwing" was written with Rodrigo in mind.
"[The song] is kind of about her," shared the singer. "I'd never said that to anyone [before this interview]."
Eilish said, "It's not only about [Olivia Rodrigo]. I was just thinking about her when I was writing it. She was coming up, and she was younger than me, and nobody had ever been younger than me."
In "Goldwing," the award-winning artist sings a warning about exploitation in the music industry: "They're gonna tell you what you wanna hear/Then they're gonna disappear/Gonna claim you like a souvenir/Just to sell you in a year."
Eilish said that despite Rodrigo only being 14 years younger than her, she feels "a protectiveness" over her.
She explained, "Olivia was getting big, and she was just, like, this little dainty child. I felt so nervous. I was worried about her. She came up in that acting world, and people are so weird. I don't know — I just felt very protective over her."
Eilish added, "And I feel that way to everyone."
The "Bad Guy" singer noted that she feels similarly about Barbie star Ariana Greenblatt, who plays middle schooler Sasha in the Greta Gerwig-helmed movie.
"She's 16, and I literally want to cry about her sometimes."
In the interview, Eilish also spoke about writing the song "What Was I Made For?" for Barbie.
"I was thinking about a character from her point of view," she said of what inspired the song.
It wasn't until after she finished the song that she realized she was subconsciously speaking about her own journey.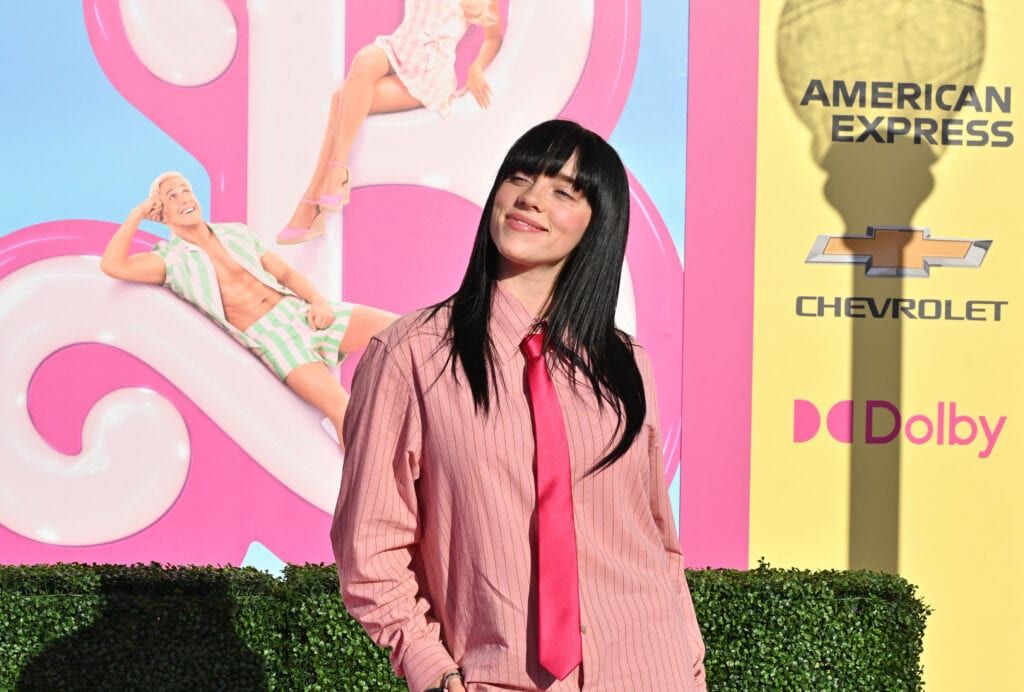 "I was listening to it with a friend, and she was literally sitting there side-eyeing me — like, 'Dude, this is your life," the 21-year-old recalled.
In the interview, Eilish shared that in 2019, she felt "unstoppable" and "finally happy," but things took a turn for the worse. She admitted that 2022 "got really bad" and wondered whether she would be happy again.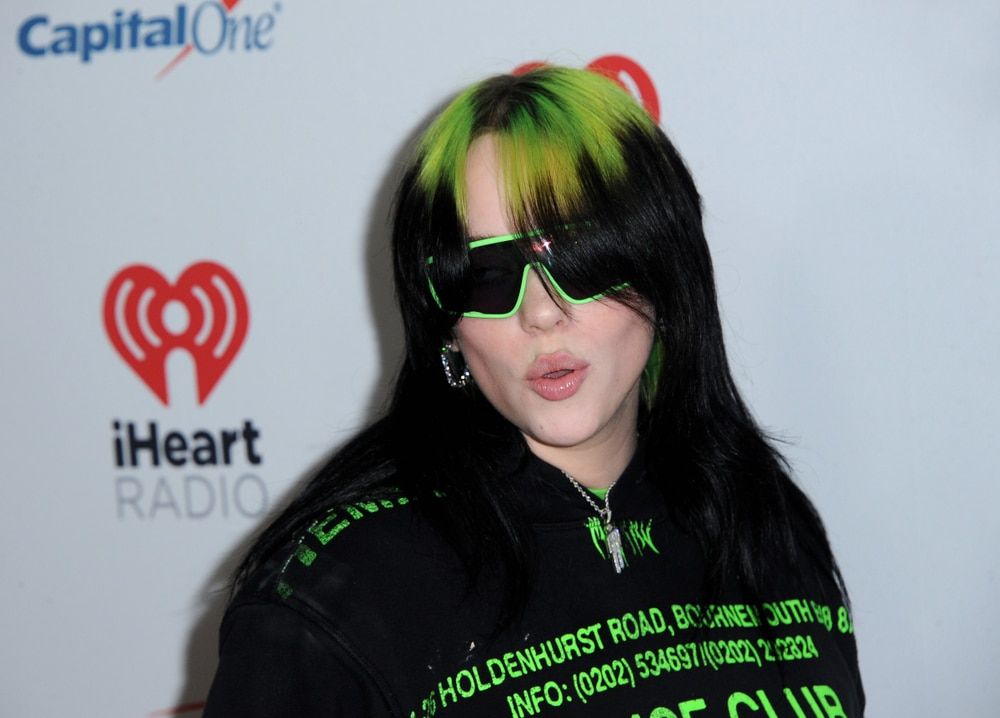 "['What Was I Made For?'] has a lot to do with that. 'I used to float' — that's what 2019 felt like. 'Now I just fall down,'" she said, referencing the song's lyrics.
At the 2024 Grammys, "What Was I Made For?" will be up for Record of the Year, Song of the Year, Best Pop Solo Performance, Best Song Written for Visual Media, and Best Music Video.