While killing time in self-isolation, Tom Holland challenged his fellow Marvel co-stars, Jake Gyllenhaal and Ryan Reynolds to do shirtless handstands - And boy, did they deliver. But what they weren't expecting was a US olympian to come onto the scene and beat them at their own game...
Keep scrolling to see who could have possibly beaten Spider-Man at his own challenge...
Tom Holland is one of the more popular faces in the Marvel universe.
Starting as an unknown theatre boy from England, Holland was catapulted to unprecedented levels of fame in 2016 after his Marvel debut in
Captain America: Civil War.
Because the year before that...
The British actor had actually been confirmed as the new SpiderMan.
Now, the role of Peter Parker has long been fought over by many famous faces.
So many were a little shocked to hear that such an unknown actor had been cast.
Holland is also the youngest actor to snap up the role...
But, as the saying goes, age is just a number, right?
The actor reportedly stood out during the lengthy 5-month audition period...
Directors Anthony Russo and Joe Russo
said
that Holland had the edge because of his prior experience as a gymnast. In the script, Spider-Man flipped in a scene, and Holland reportedly offered to perform the stunt himself during one of the auditions.
But, evidently, the directors' hunches about the budding actor were right...
Because Holland's portrayal of Spider-Man has been a roaring success.
He has now starred in 5 different movies as Spider Man...
Including Marvel's 2019 hit, Avengers Endgame, which grossed a staggering $1 billion in the
box office
.
For a twenty-three-year-old actor, he isn't doing too badly for himself, is he?
The Marvel Universe has catapulted Holland into the A-list limelight, and he has gradually become one of the most popular actors in the world of Hollywood.
And, on top of his incredible acting skills...
Holland is also well known for his comically loveable personality off-screen.
The actor struggles notoriously to keep a secret...
We all remember the time he accidentally let slip that his character had died in
Infinity War
to an audience full of people who
hadn't
yet seen the movie. Ouch.
It was horribly hilarious.
And it has affected how directors and filmmakers work with the actor. Director, Joe Russo once said of Holland's loose tongue: "Tom Holland gets his lines and that's it. He doesn't even know who he's acting opposite of. We'll just, we use like very vague terms to describe to him what is happening in the scene because he has a very difficult time keeping his mouth shut."
But, despite his motor mouth...
Holland is very active on social media...
So, obviously, his quarantine antics have been welcomed with open arms.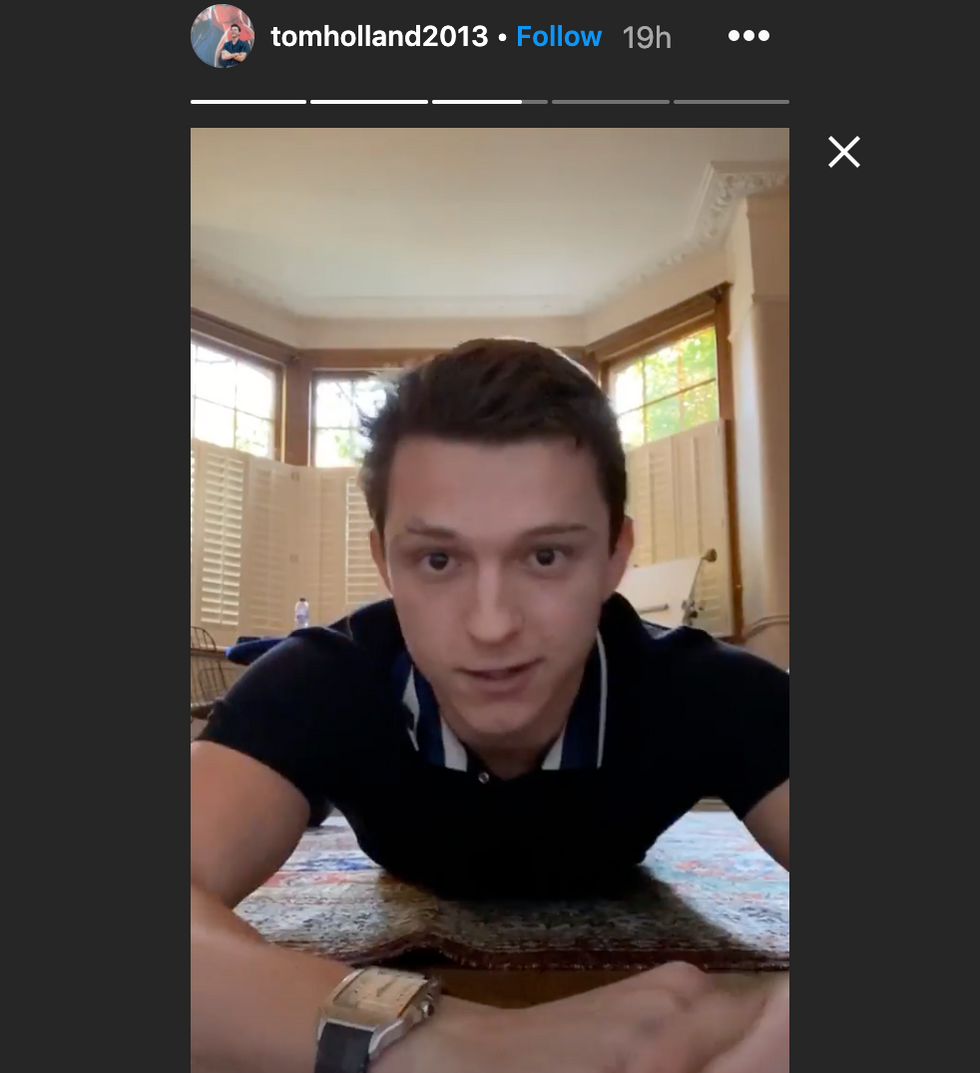 As a result of the ongoing medical pandemic, the majority of the world is currently sitting in self-isolation, and celebrities are faring no differently.
Many celebrities have been taking to social media to share their self-isolation antics and tips...
At first, he went out and bought 3 chickens to combat the supermarket's dwindling supply of eggs.
As you do...
But then, he decided to take part in a viral challenge.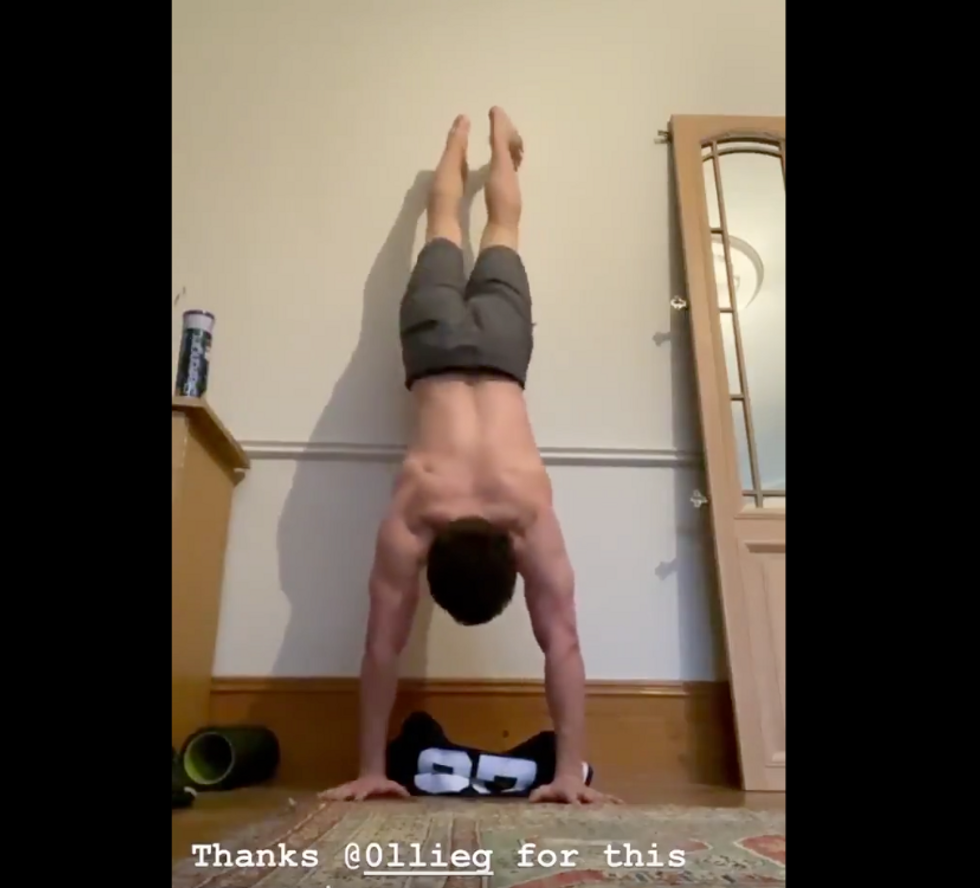 Because
all
the other celebrities are doing them, obviously. The latest challenge to circulate the internet is to do a handstand while shirtless and attempt to put your shirt back on while
still
in the handstand.
Here's Tom's valiant attempt...
Good to see Tom Holland's Spider-Man training is (somewhat) paying off 🙃 (via @TomHolland1996 | IG) https://t.co/jGINhscvwa

— Fandom (@Fandom)1585777333.0
And, upon his rather impressive completion, he then nominated 3 of his pals... Jake Gyllenhaal, Ryan Reynolds, and Harrison Osterfield.
Jake Gyllenhaal immediately sprung to action...
Jake cumprindo o desafio do Tom Holland 😍😂 Via IG Stories #1 https://t.co/O04mDHZWaV

— Jake Gyllenhaal BR (@Jake Gyllenhaal BR)1585851503.0
And posted his own video of him attempting the challenge.
Jake's efforts were admirable...
Jake via IG Stories #2 https://t.co/mmlVOWB3tz

— Jake Gyllenhaal BR (@Jake Gyllenhaal BR)1585851599.0
And he successfully pulled on his shirt while in the handstand position. Ten out of ten for effort.
As for Ryan Reynolds?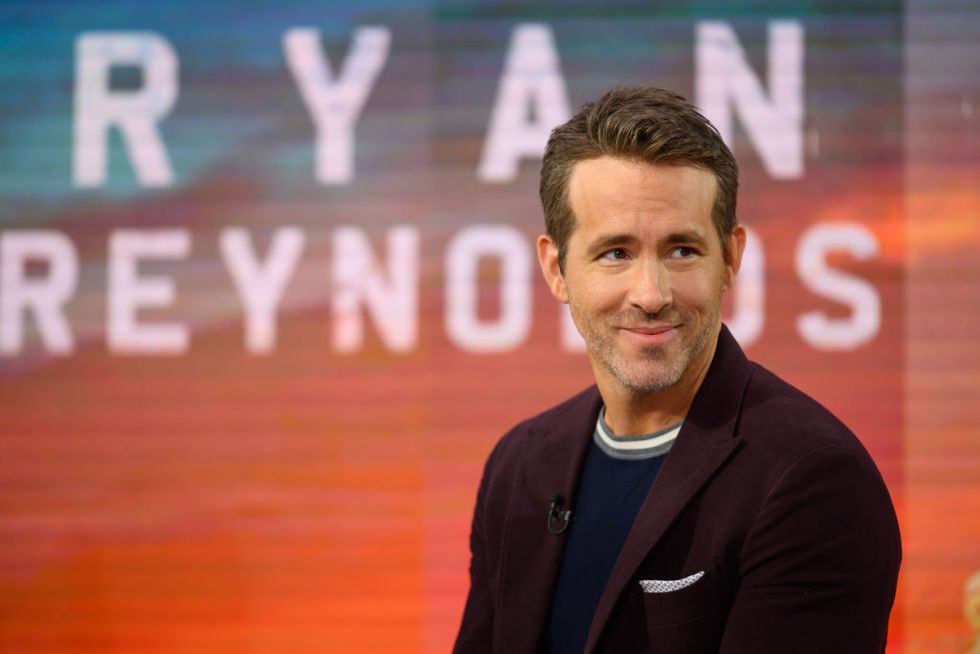 Well, Ryan has never been on to do things by the book, has he?
We all wondered whether the Deadpool star would deliver...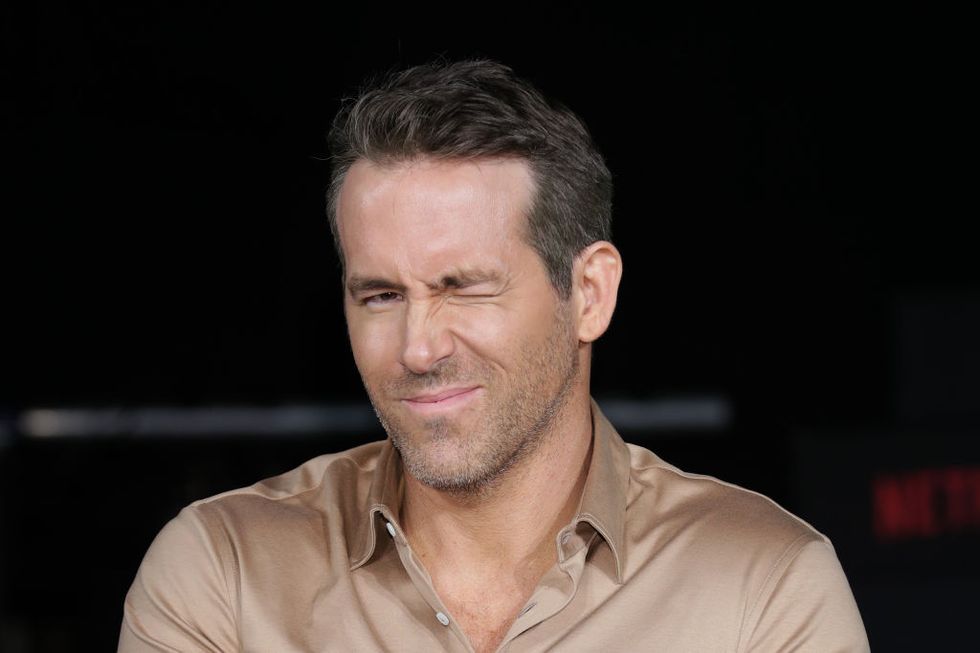 And he did in the only way he knows best - By doing the
exact opposite
of what was asked of him.
Reynolds responded by sharing a video of himself looking rather confusedly at the camera...
Ryan Reynolds gives a very appropriate response after being tagged in Tom Holland's strenuous IG fitness challenge… https://t.co/nnNXYIoyQ9

— Fandom (@Fandom)1585842777.0
He stares in silence for a few moments, before responding with, "no?" and a shake of his head.
Of course Deadpool was never going to take orders from Spiderman.
@getFANDOM @VancityReynolds Deadpool says no to Spidey.

— Grace Ong (@Grace Ong)1585843034.0
That's just not how Deadpool rolls... Sorry, Tom. Good effort though.
But now, a US olympian has beat both Tom and Jake at their own challenge.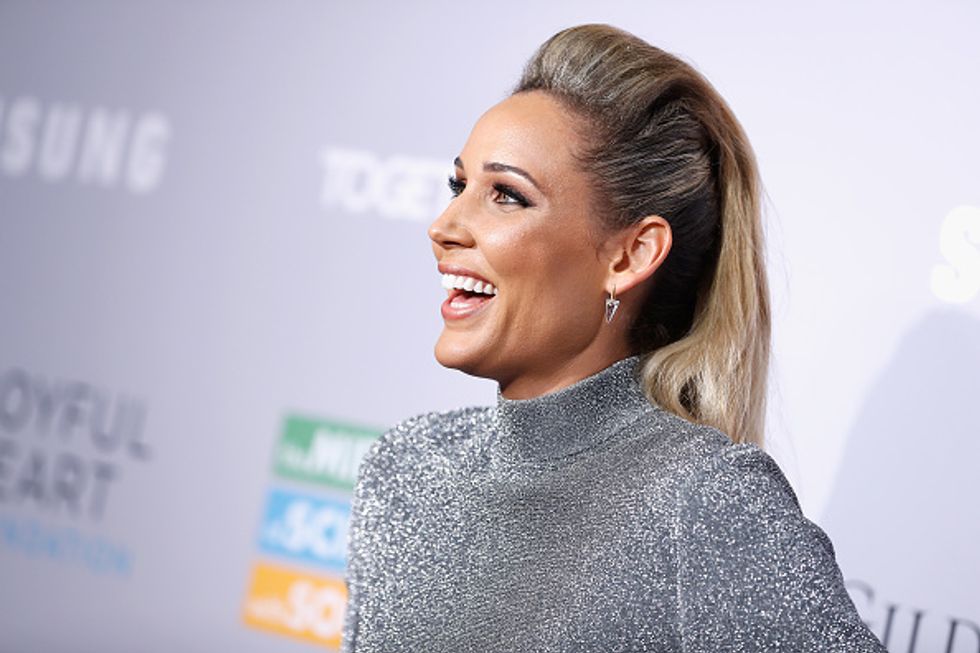 If there's anyone that could beat Spider-Man, of course, it would be a member of the United States Olympic team.
Introducing Lolo Jones, the professional hurdler, and bobsledder.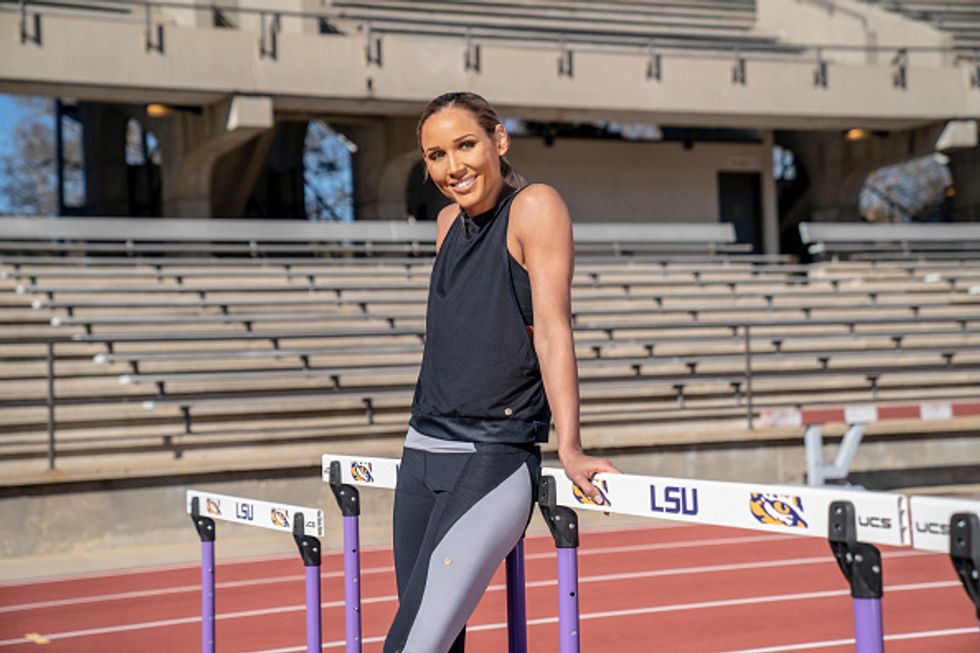 Posting the video on her Twitter, she decided to try the workout for herself, writing, "[it] can't be that hard."
She continued in the hilarious caption: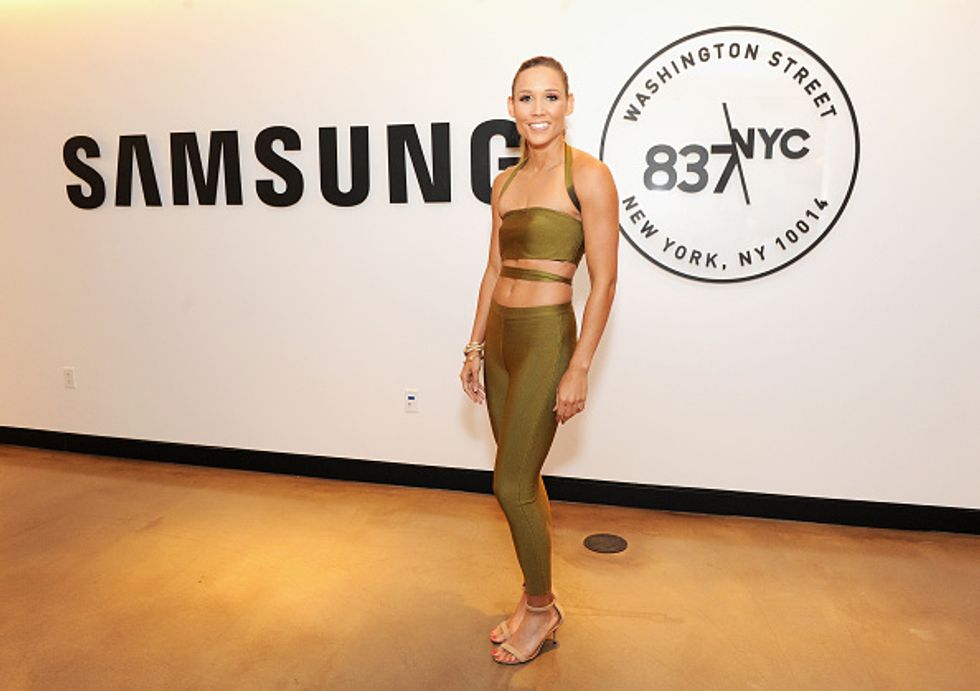 "When I saw Spider-Man and Jake Gyllenhaal do a handstand challenge with one shirt... First I want to thank them for having their shirt off because I haven't seen a man in 25 days and also..."
And you know what? She really delivered with this one.
when I saw Spider-Man and Jake Gyllenhaal do a handstand challenge with one shirt... first I want to thank them f… https://t.co/1N2o7gklZf

— Lolo Jones (@Lolo Jones)1586037232.0
Check her out with the glass of wine at the end! Incredible.
And the comment section literally blew up with praise for the olympian.
@lolojones You dropped this. Must've fell off during the handstand... https://t.co/r2oO1b8A1S

— Los™️ (@Los™️)1586037432.0
It was well deserved to be honest.
She really did show them who's boss...
@lolojones My girl here just shamed two fine men and with panache! I salute you in every possible way!😂

— sara random (@sara random)1586063628.0
And if you're looking to see how other celebrities are spending their time in quarantine, then keep scrolling...