If you were diagnosed with a debilitating illness today, how do you think you'd spend the rest of your life? It might be tempting to cast your hobbies aside and spend some time feeling a little sorry for yourself. But that's not what Maud Lewis did. She was a Canadian folk artist from Nova Scotia who loved to paint.
Even when she began experiencing immense pain due to an illness, Maud never gave up on her love of painting. Now, there's a new film coming out that tells the remarkable and heroic story of one of Canada's finest artists.
Maud Lewis may have spent the majority of her life in a tiny, one room house in Nova Scotia, but despite her small surroundings, her imagination was huge.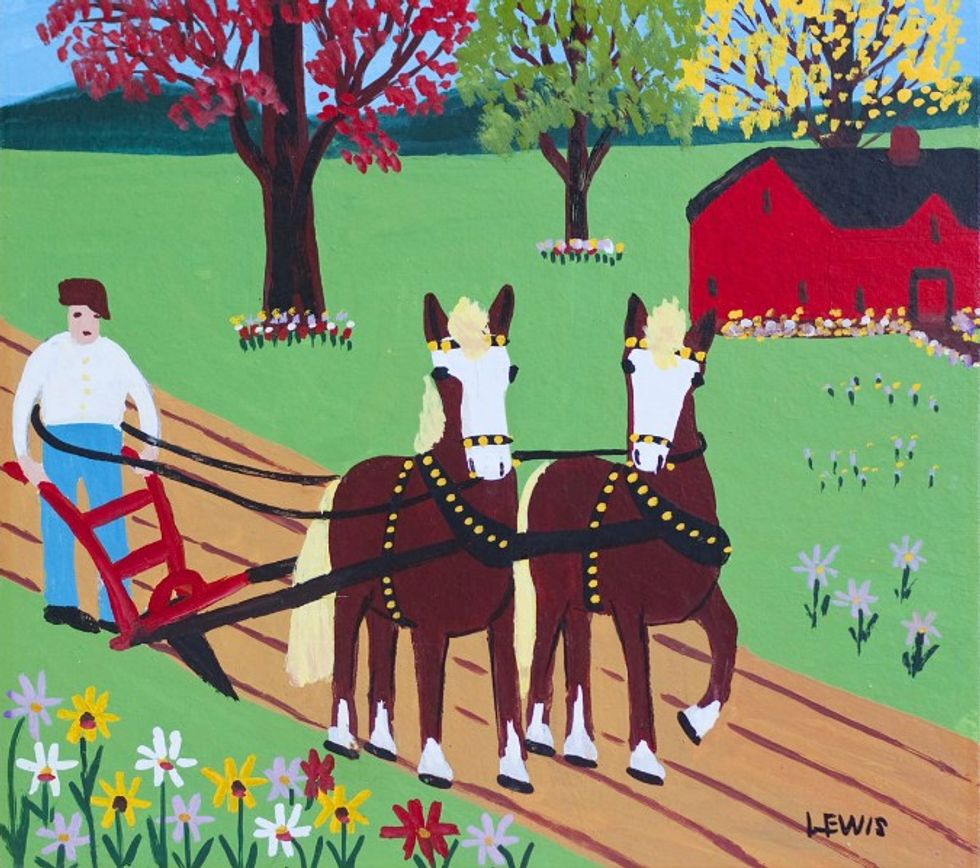 In a 1965 documentary about her life, Maud told the camera, "I paint all from memory, I don't copy much." And lucky for us, her memory was beautifully vibrant, filled with color, and eternally optimistic.
Maud is now known as one of Canada's foremost folk artists, and her legacy is widely celebrated.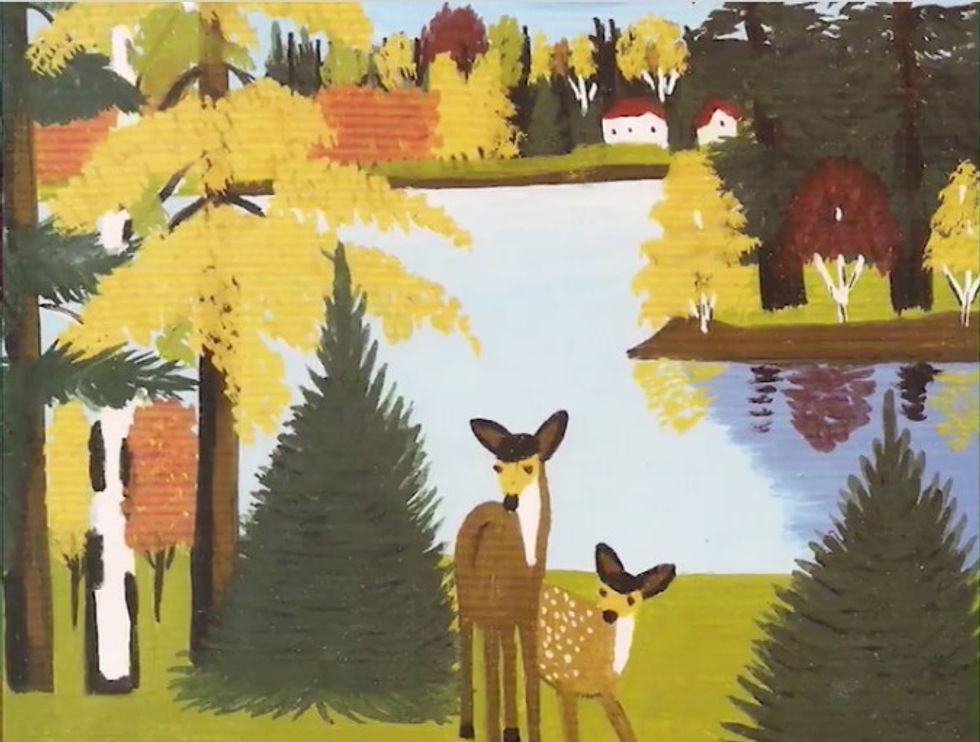 Her paintings are known for their joyous, childlike quality. There are no ominous shadows or overly complicated scenes. Instead, they show a window into Maud's resilient, sunny outlook on life.
She was born in 1903 in South Ohio, Nova Scotia with a debilitating illness.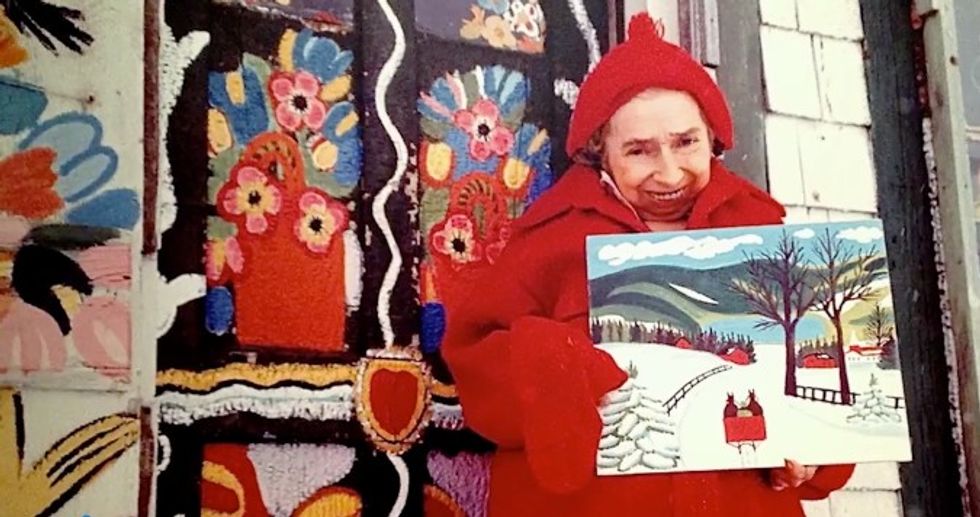 When Maud was a child, her mother taught her how to paint with watercolors. She quickly realized that painting was her true passion.
Now, this heartwarming story of triumph over adversity is coming to the big screen.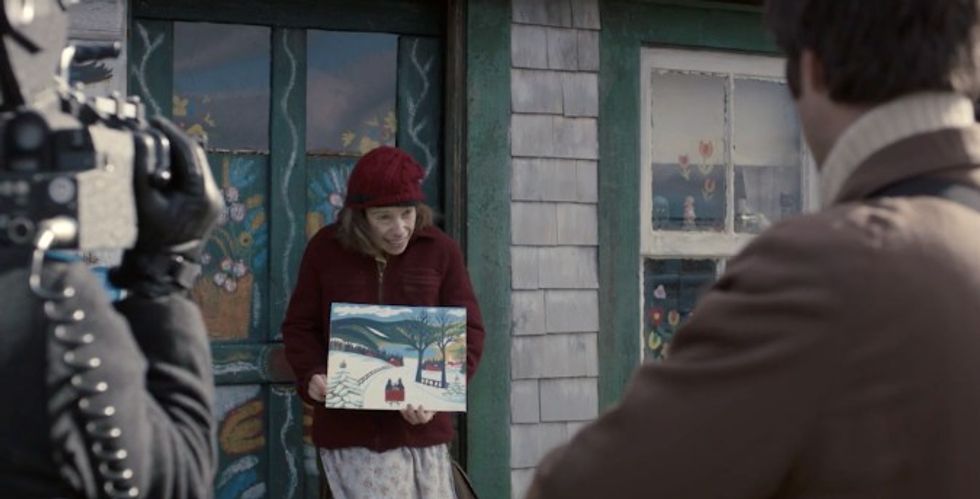 Sally Hawkins portrays Maud in a new biopic from Sony Pictures. The project was in development for 13 years before finally getting made. To prepare for her role in the film, Hawkins took up painting, sometimes spending up to four hours a day creating art.
The story of Maud Lewis is incredibly inspirational and reminds us all of the importance of staying true to your passions, even in the face of extreme difficulties.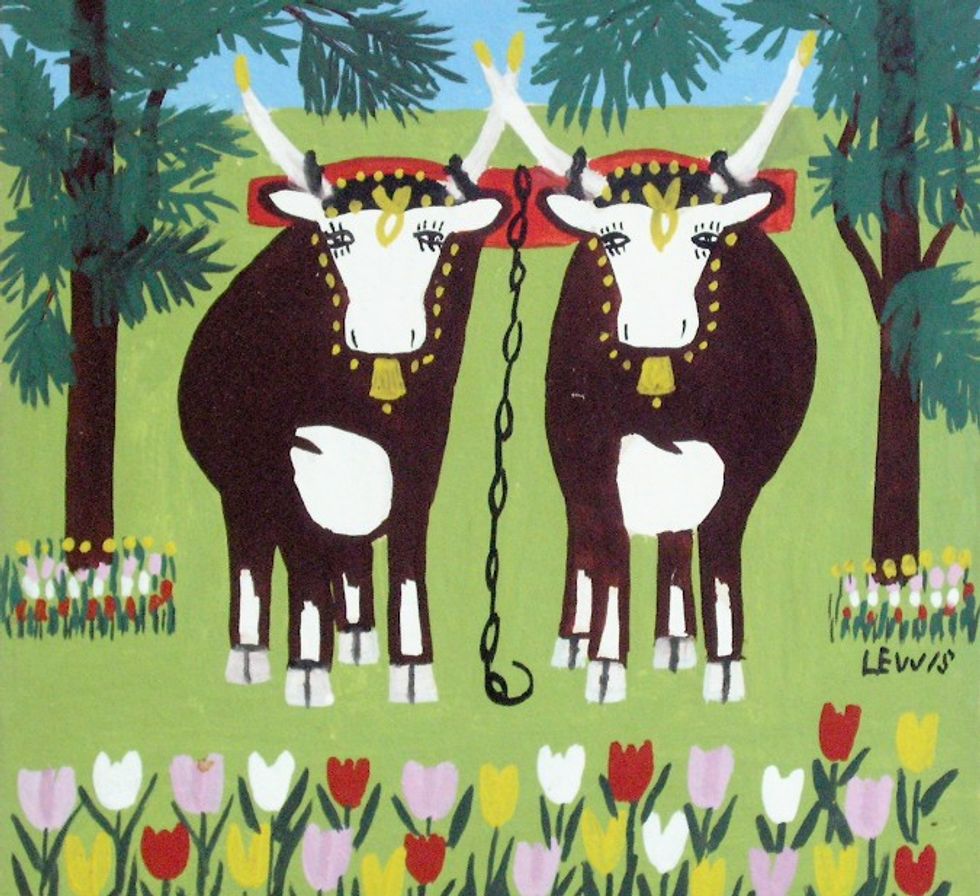 Maud's paintings are impressive on a surface level. It's easy to appreciate her use of bright, joyful colors in creating the delightful scenes. But Maud's life was not as bright and joyful as her paintings may lead you to assume.
Maud suffered from juvenile rheumatoid arthritis, a long-term autoimmune disorder that causes swollen and painful joints. This made painting extraordinarily difficult for her.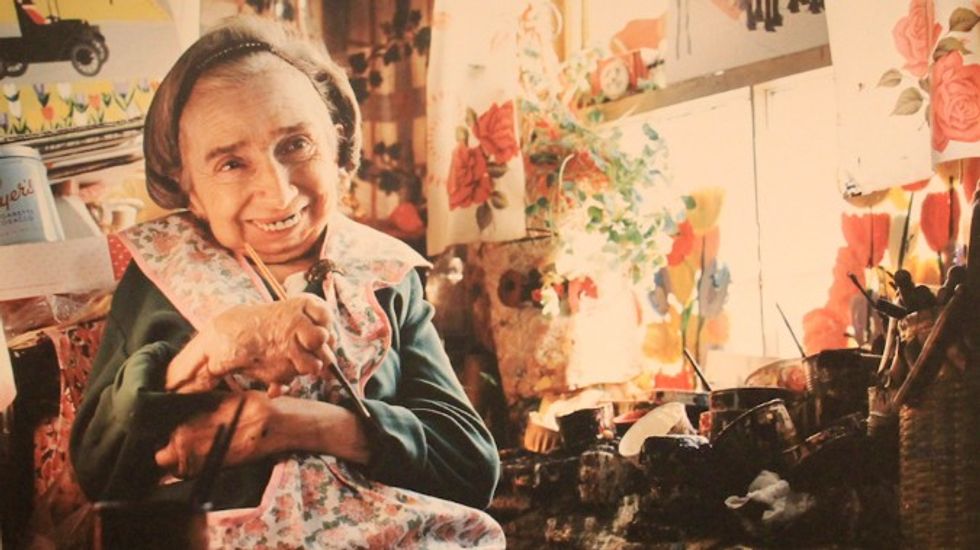 However, she didn't let the pain from her disease keep her from doing what she loved. She continued to create her wonderfully distinctive paintings for years.
Maud was also able to experience a love that lasted a lifetime.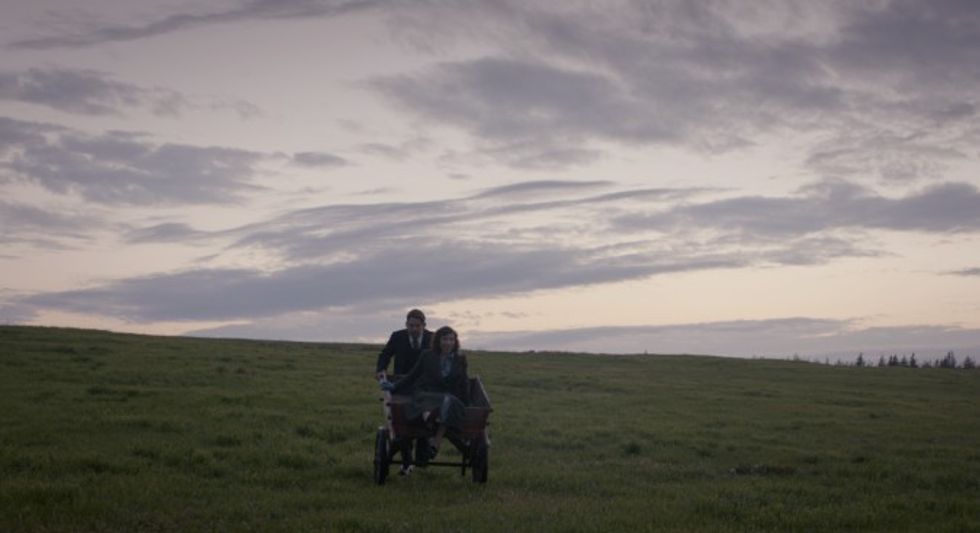 She met her husband Everett in 1938, at the age of 34. She showed up unannounced at his home after he posted an advertisement for a live-in housekeeper. Just a few weeks later, they were married.
Everett (who's portrayed in the film by actor Ethan Hawke) was a fish peddler. Maud would accompany him on his daily rounds.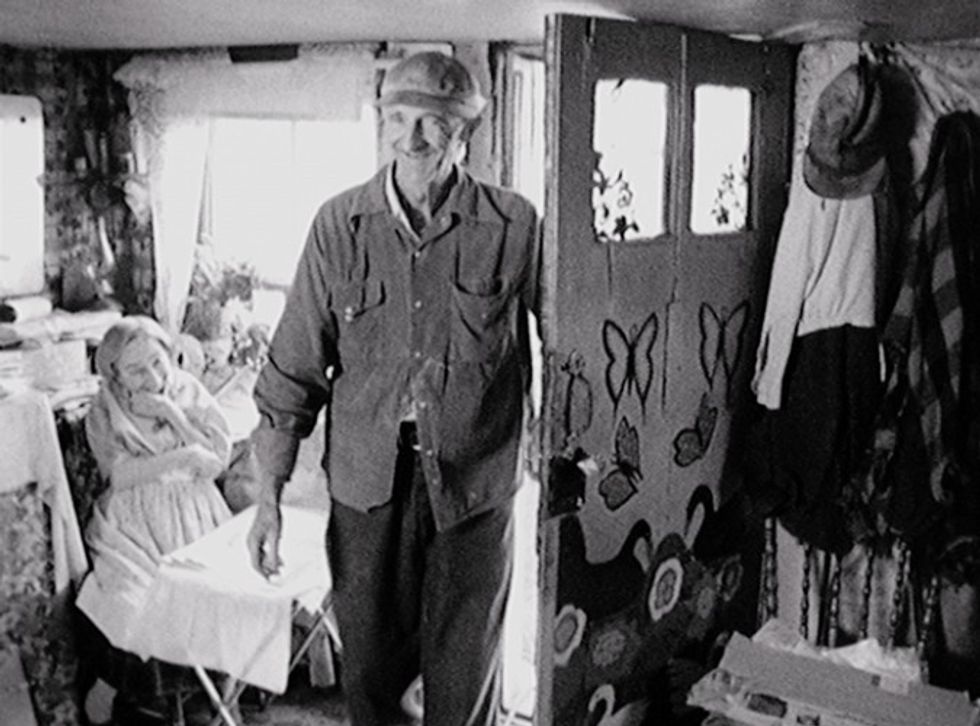 Soon, she began bringing Christmas cards that she had drawn and selling them to his customers for 25 cents apiece. The people loved them, and it's not hard to see why!
But Maud didn't just paint on canvases or cards.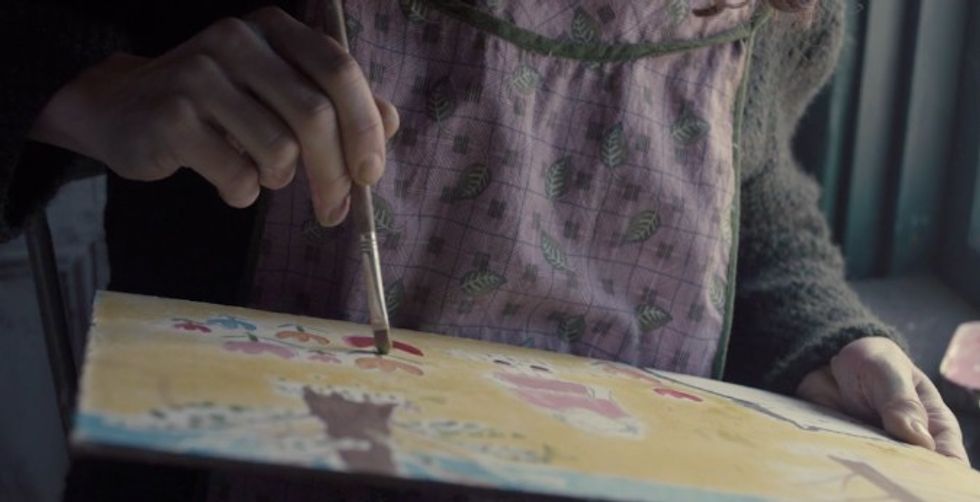 Soon after her marriage to Everett, Maud began painting on nearly every surface of the one-room home the two of them shared. Her cheerful flowers and birds covered the walls, doors, wallpaper, and even the stove.
Starting around 1945, people began making trips to the Lewises' home to buy Maud's paintings.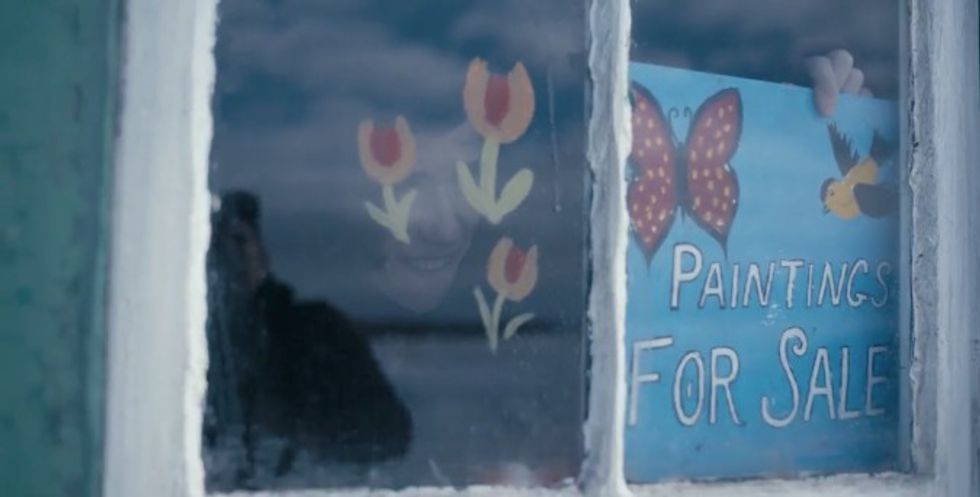 For years, the paintings sold for just two or three dollars. Then, in the last few years before Maud's death in 1970, her paintings started selling for between seven and 10 dollars. But today, Maud's paintings are worth far more...
Currently, Maud's paintings consistently bring in upwards of $30,000 at auction.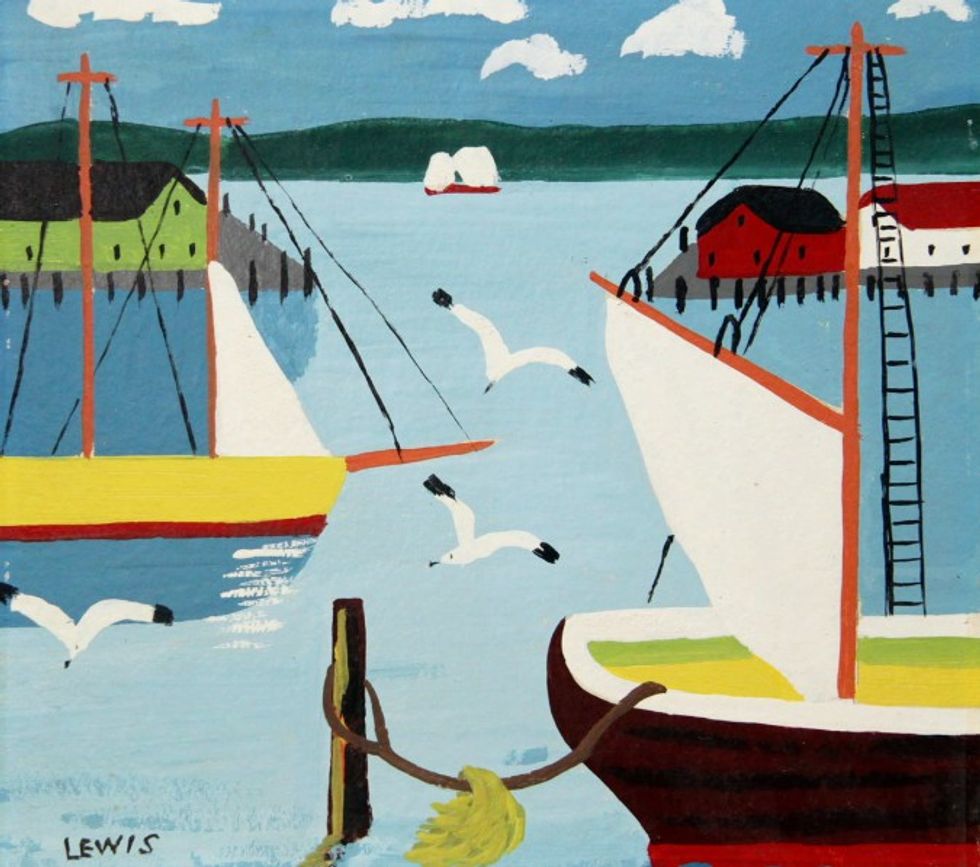 One painting that was found last year at a thrift store went for $45,000. Today, Maud is celebrated as one of the greatest folk artists of all time. In the 1970s, two of her paintings were ordered to decorate the White House during Richard Nixon's presidency.
The story of Maud Lewis teaches us the important lesson of never giving up on our dreams.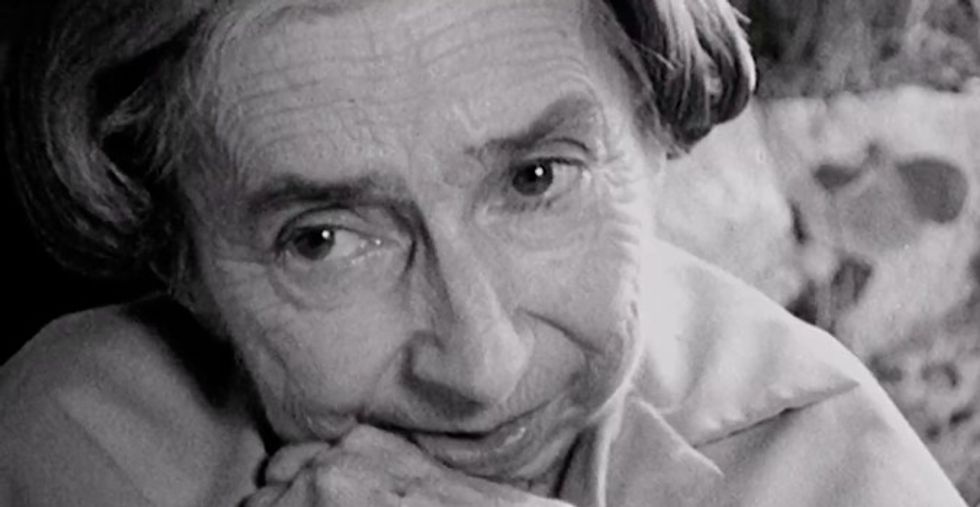 Maud was a truly incredible artist with amazing dedication and passion. We could all learn a lesson from her.
You can learn more about Maud Lewis in this video:

Also, be sure to check out the film 
Maudie, available on Blu-ray, DVD, and Digital.
Maybe Maud's story will inspire you to create something as beautiful as her delightful paintings!