A Star Is Born was one of the most successful films of the past year, and achieved much recognition at the Oscars. One facet of the film that fans and critics couldn't help but notice was the insane amount of on-screen chemistry between the stars, Bradley Cooper and Lady Gaga. The way the two interacted on screen was truly electric, and is credited as one of the main reasons for the movie's success.
But since the release of A Star Is Born, fans have noticed a similar level of chemistry between the characters' real life counterparts. There's a prevalent internet theory that Cooper and Gaga are secretly in love - and there's many images that can be pointed to as evidence of the fact.
All eyes were on the pair at the Oscars ceremony, as they performed the Oscar-winning song "Shallow" together in typically sensual fashion. There is, however, one photo that shuts down the rumors about the pair for good.
A Star Is Born was one of the biggest films of the year.
For those who somehow still haven't seen it, it chronicles the story of a hard-living, past-his-prime musician who discovers, mentors and falls in love with an unconventionally beautiful and talented young singer.
The film stars Bradley Cooper and Lady Gaga.
While at first controversial, the casting choice for the movie turned out to be excellent, and for sure is one of the main reasons the film has been so successful.
Not only did the two stars act their hearts out.
The two also shared an unbelievable amount of on-screen chemistry. The way the two interacted truly made the audience feel as though they were witnessing a beautiful love story unfolding.
It's clear the pair are close.
The emotional spectacle of the two together on-screen seems at least partially reflected in the real-life relationship. Look at the way he looks at her!
The pair have made multiple appearances together to promote the film.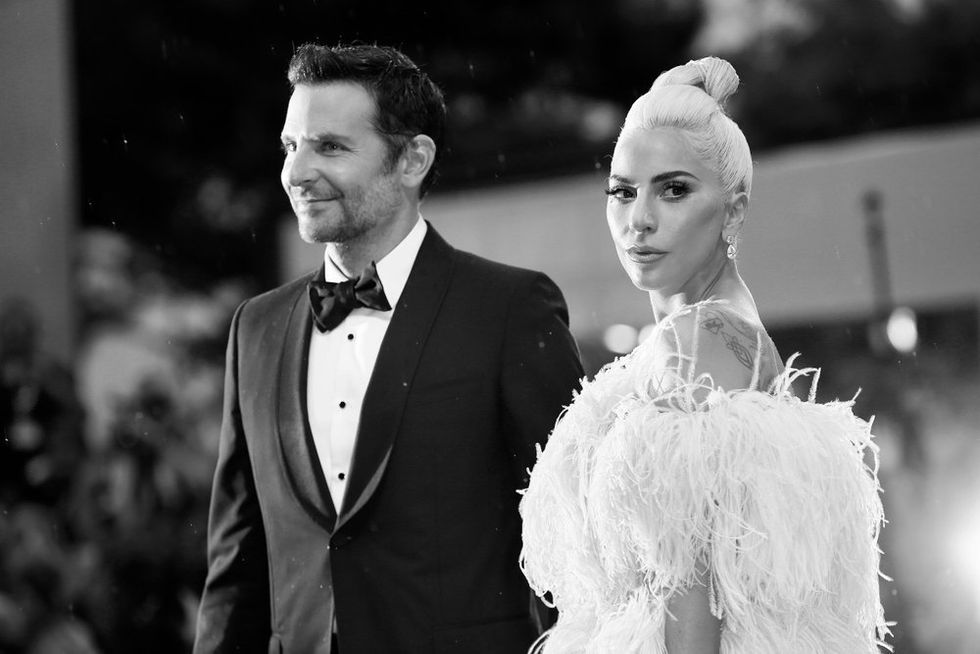 And fans noticed that there was something quite special about the way the two interacted in real life. To some, it suggested the pair were more than just good friends.
They do sometimes look suspiciously couple-y.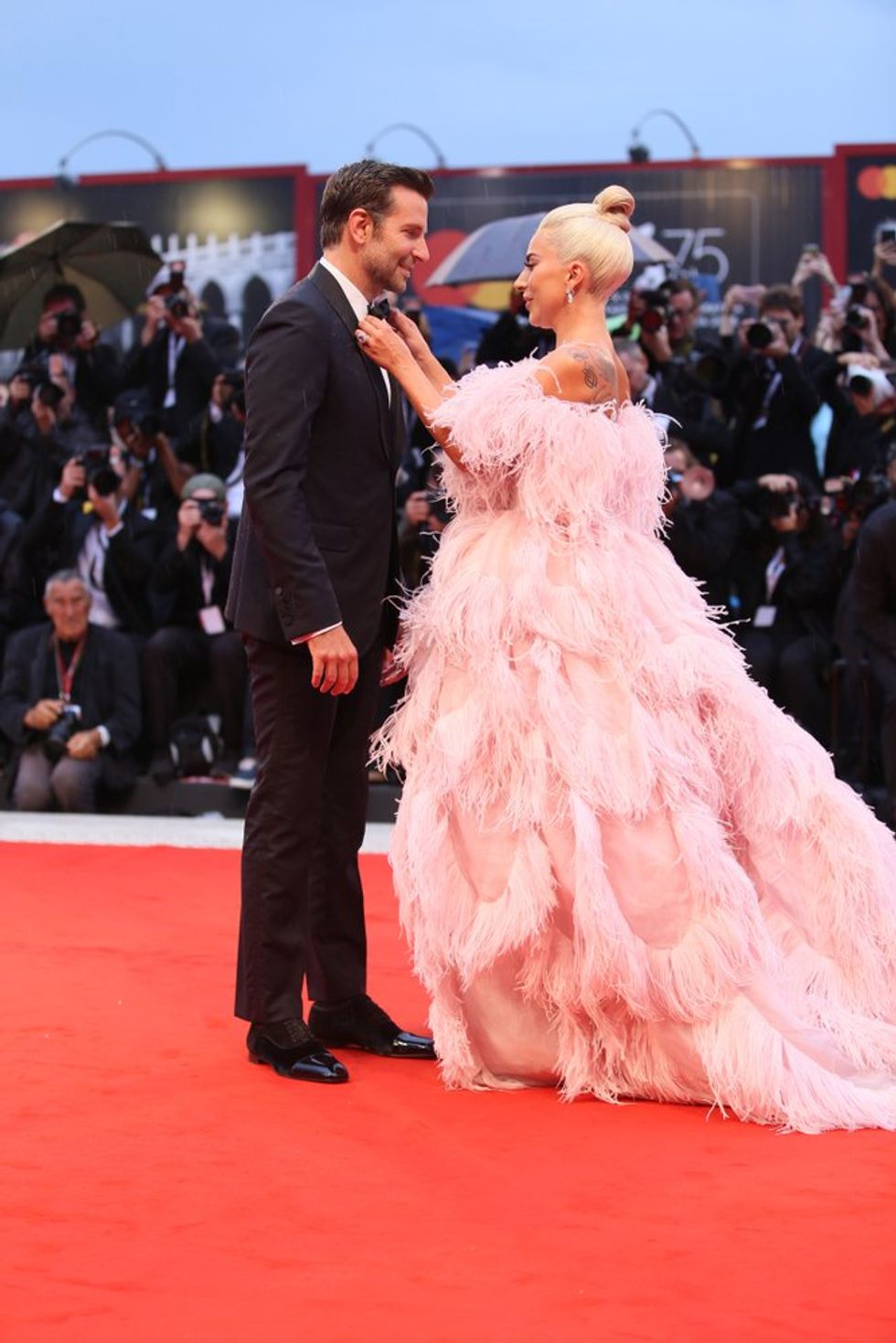 There are certain idiosyncratic moments between Cooper and Gaga which do appear to suggest a level of romantic and sexual tension.
Some point to these instances as evidence of a secret relationship.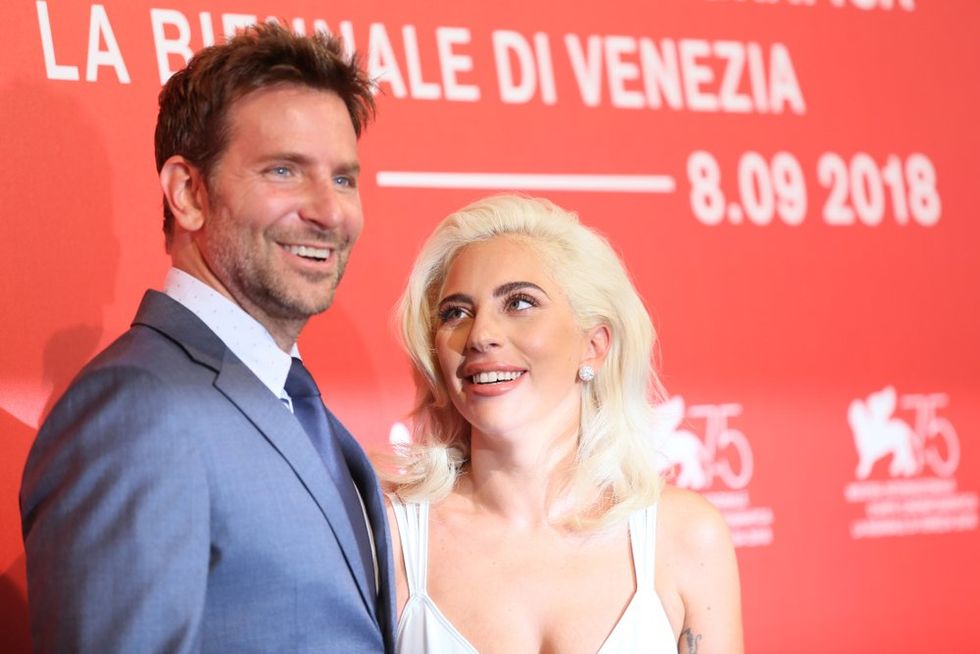 There's a whole online conspiracy theory suggesting that Gaga and Cooper are part of an under-wraps love story that's all going on behind closed doors.
Although, it is totally possible that the two are playing up to it.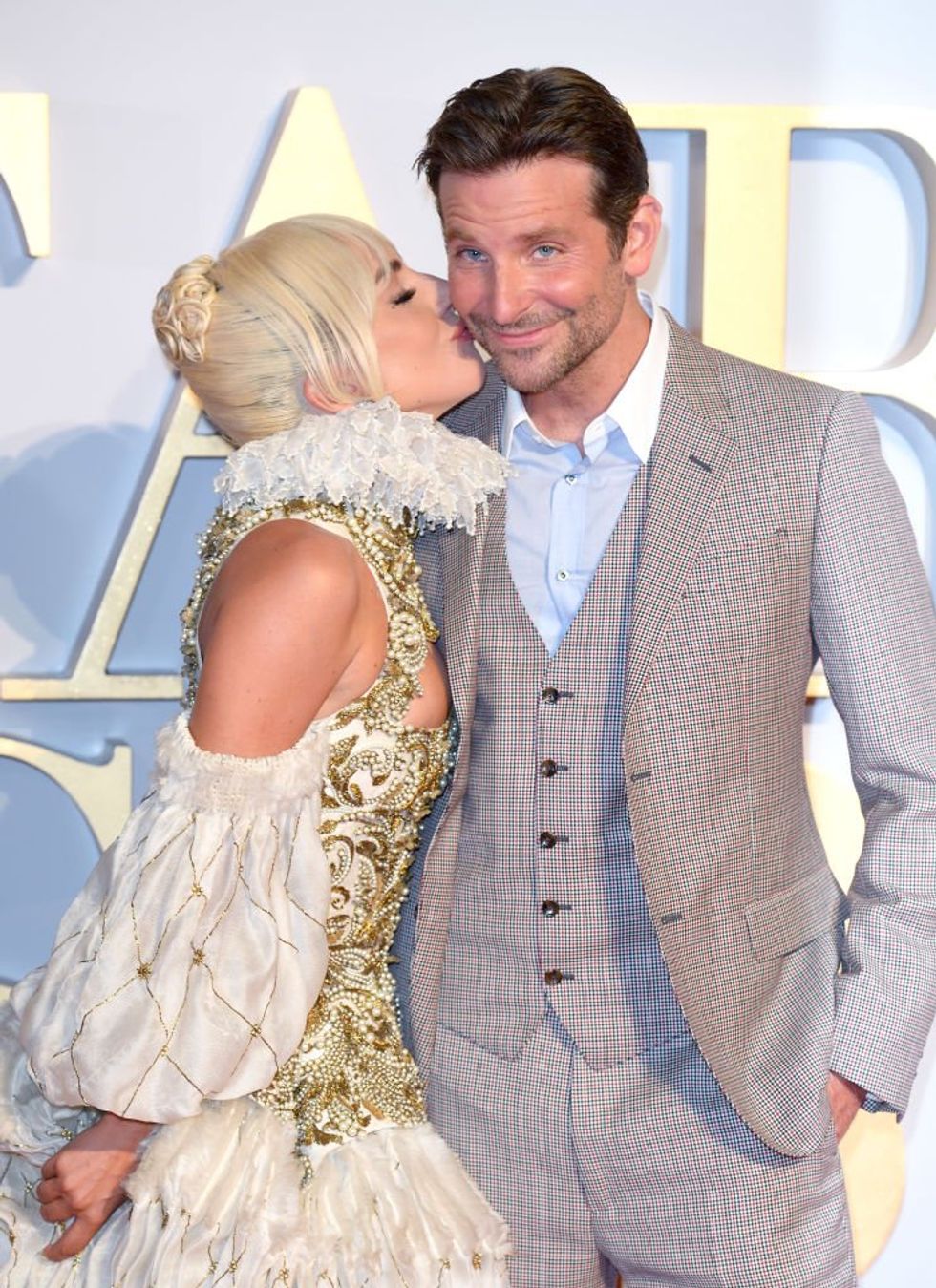 The potential romance between the two stars of the film has certainly been great publicity for 
A Star Is Born. 
It's important to note that there's no 
real 
evidence of any secret love story.
One aspect of evidence for the relationship is their public performances.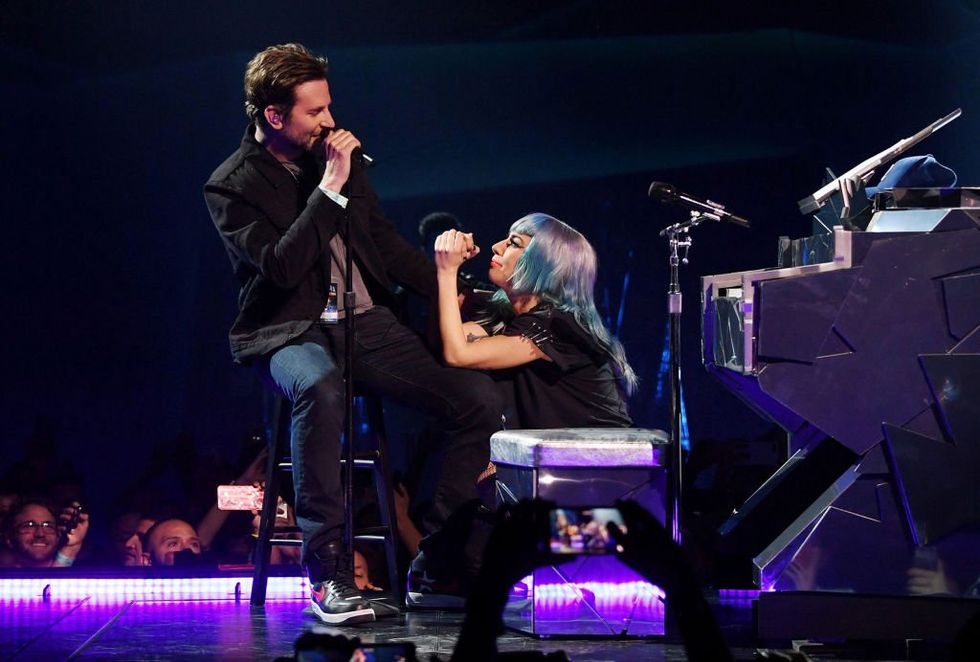 It's true that when Cooper and Gaga take to the stage together, there is an undeniable spark between the two - although skeptics may just call that good acting.
Fans noticed something suspicious about Gaga's recent tattoo.
Those who buy this theory won't be dissuaded.
Many just don't believe that all this evidence of a secret love can be unfounded, and claim that the on-screen chemistry is proof enough that Gaga and Cooper are soulmates.
There's one slight issue with the theory though.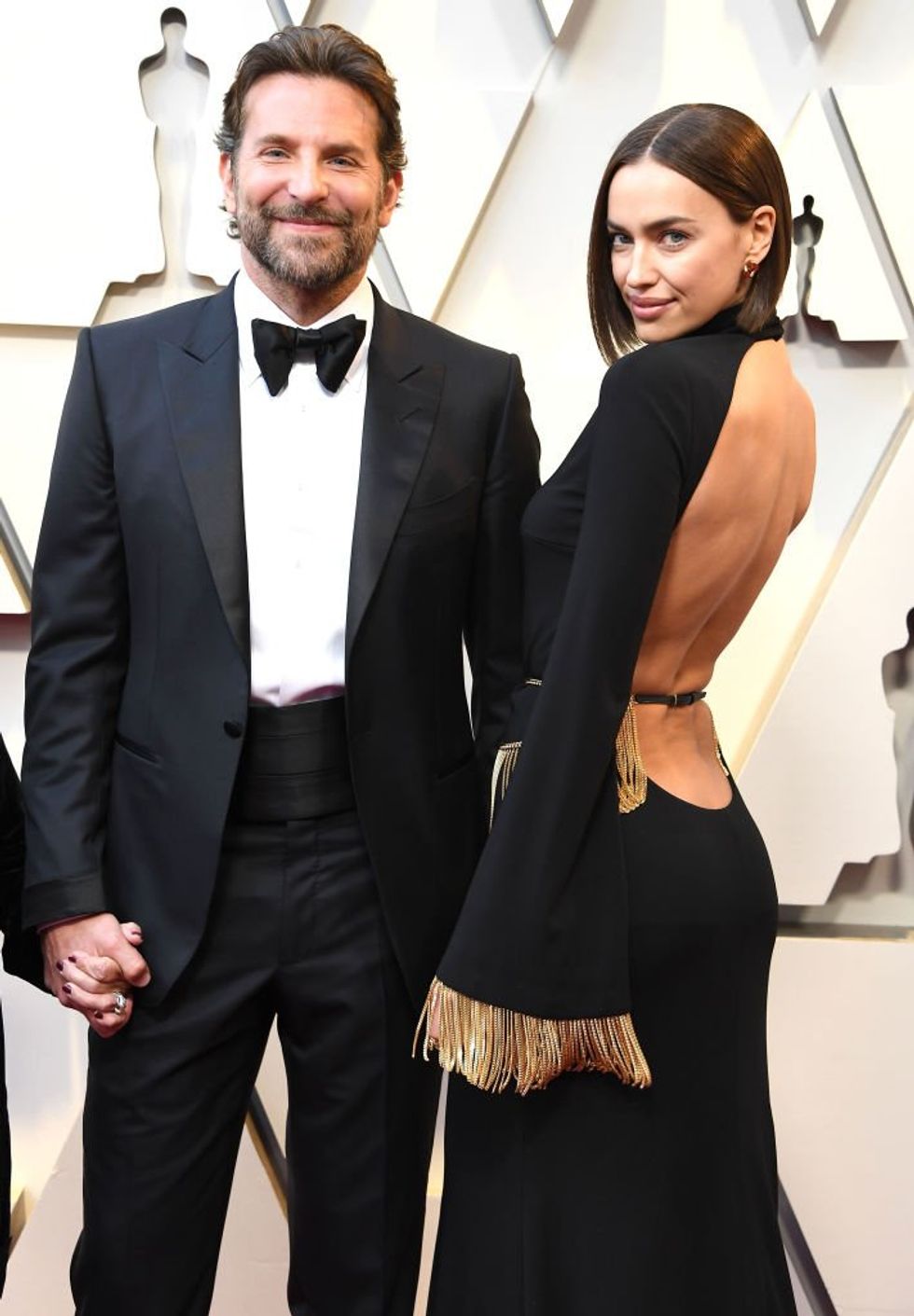 Cooper has a long-term partner, Russian model Irina Shayk. The two have been together since 2015, and even have a daughter together.
But for some, this doesn't disprove the Gaga and Cooper romance.
You sit through 2 hours and 14 minutes of A Star is Born, watch this beautiful love story play out and yet you sit… https://t.co/Da10e8j4qZ

— Rory Danger G-O (@Rory Danger G-O)1549988048.0
It's absolutely true that the pair share a special connection on the screen which is hard to replicate. But it's essential to remember that this doesn't necessarily translate to real life.
There is some other evidence for the case, though.
everybody are talking gaga broke up with christian cuz she's not wearing an engagement ring omg https://t.co/udxXPtgHLk

— ᴋᴀʀʟᴏ (@ᴋᴀʀʟᴏ)1549851180.0
For example, until very recently, Gaga was engaged to talent agent Christian Carino - but the pair broke it off just days before The Oscars.
Many believe Cooper was the reason for the split.
Just watched Lady Gaga and Bradley Cooper performing in Las Vegas and: 1. She's off her nut and 2. She's viole… https://t.co/IzmdLTl72E

— Aoife Kavanagh (@Aoife Kavanagh)1549974657.0
Because even if Cooper and Gaga aren't actually together, it doesn't mean Gaga can't be deeply in unrequited love with her co-star, right?
Many pointed to this photo as evidence.
Biggest takeaway from the #GoldenGlobes is that Lady Gaga is full on in love with Bradley Cooper and I feel like th… https://t.co/kJxInW3uVH

— The Bravo Mess (@The Bravo Mess)1546875658.0
And it's true, the body language of this snap from the Golden Globes does seem to speak volumes.
Shippers of Gaga and Cooper were excited to see them together at the Oscars.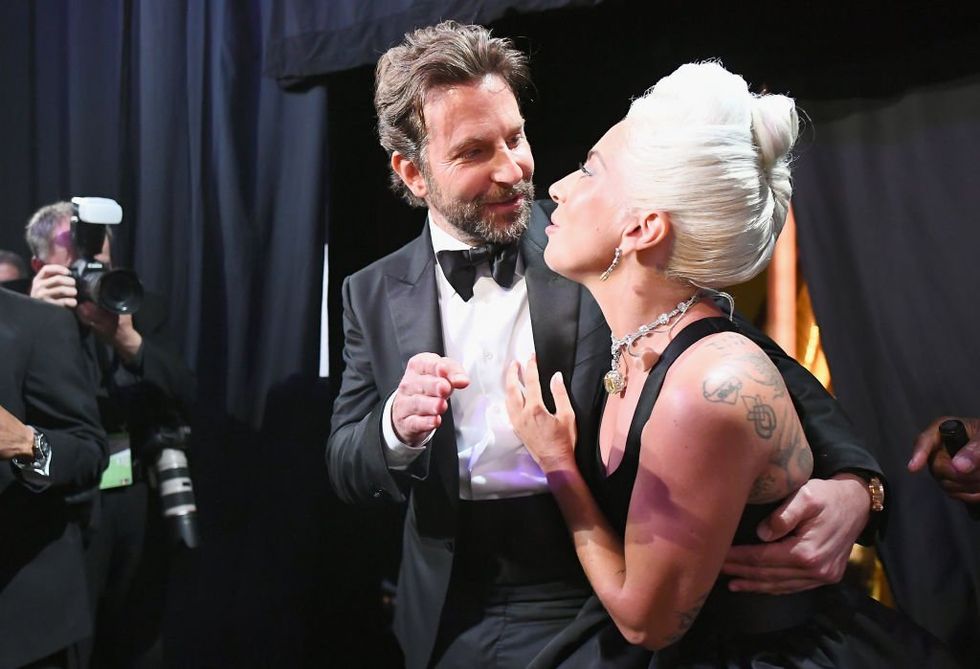 And the two did not disappoint. There are many photos of the pair from the ceremony, and they look as close as ever.
There were many cute snaps of the two.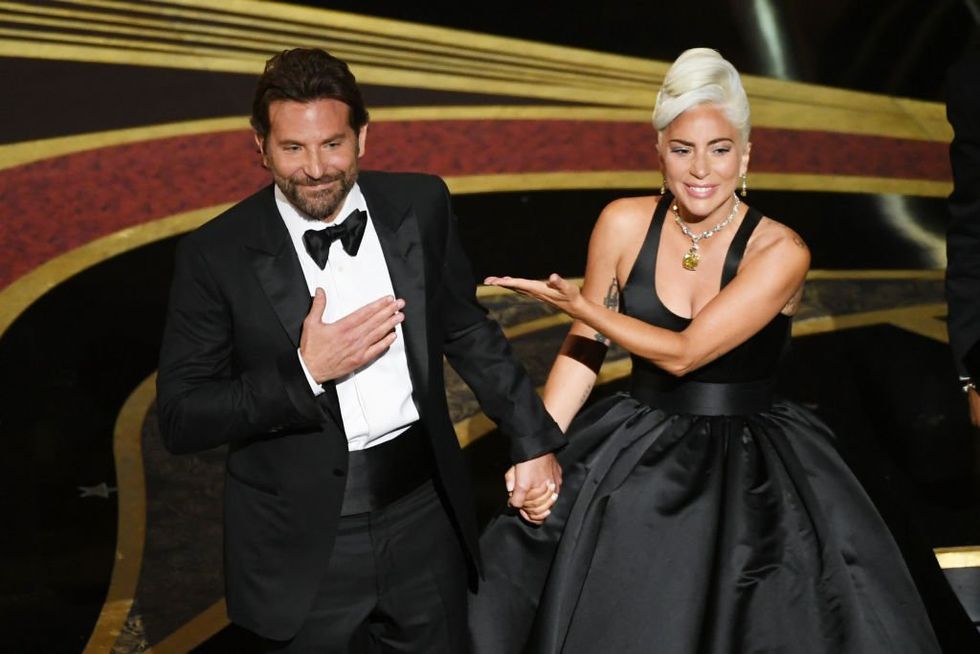 In some, they were gripping each others' hands, or looking deeply into each others' eyes. For conspiracy theorists, the event was a goldmine.
But nothing got people talking more than their performance.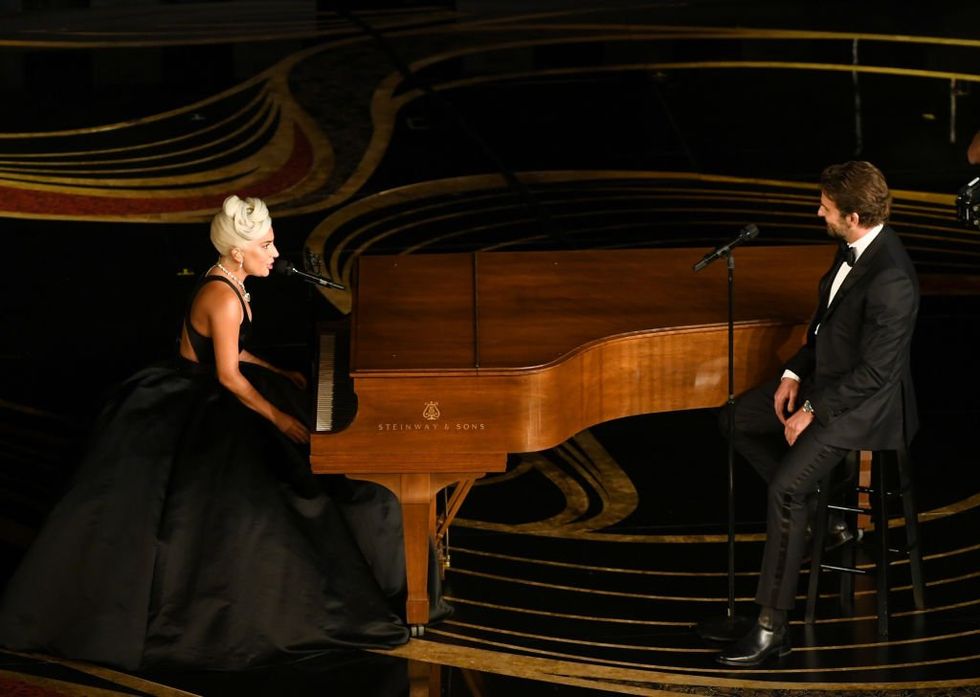 The two took to the stage to perform "Shallow," from 
A Star Is Born. 
The song went on to win the Oscar for Best Original Song.
And it's safe to say, the performance was intense.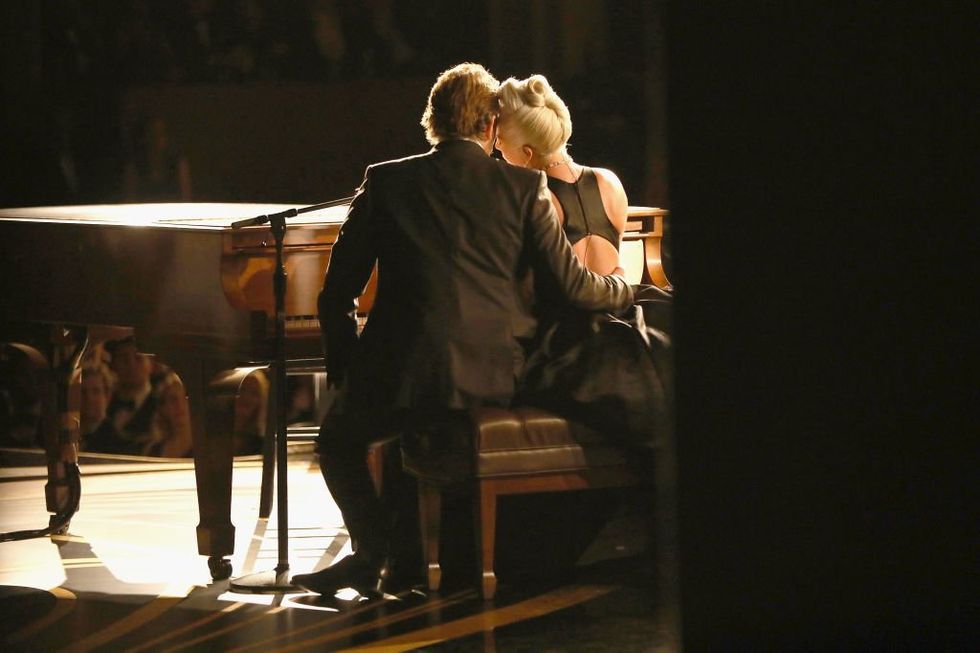 The two ended the song sharing a piano stool and cuddled up in a sensual embrace. Many thought it seemed the pair were romantically involved.
Here's the full performance.
You can judge for yourself what it "means" in terms of Gaga and Cooper's relationship - but what we can all agree on is that it's absolutely breathtaking to watch.
The performance got everyone on the internet talking.
Not only was the musical prowess of the stars absolutely incredible, but the way the two interacted was, put simply, electric.
Even major news outlets got in on the action.
Lady Gaga And Bradley Cooper Performed "Shallow" At The 2019 Academy Awards And Nothing Else Mattered https://t.co/H5PkvLXo1v

— BuzzFeed (@BuzzFeed)1551069780.0
It seemed the whole world was hoping that this would be the moment Cooper and Gaga would finally lock lips and confirm what the performance made seem so obvious.
There was one moment in particular that people drew attention to.
The way Gaga looked at Cooper after they'd finished the song, where her face breaks into a huge smile, is the stuff romantic dreams are made of.
The audience was blown away.
Something major just happened. After "Shallow" perf, @ladygaga & Bradley Cooper exited stage for commercial break.… https://t.co/KabImnQxmr

— Chris Gardner (@Chris Gardner)1551064305.0
Not only did Gaga and Cooper receive a standing ovation for their performance - but when they came back onto the stage following a commercial break, the audience got up and applauded 
again.
Fans couldn't help but feel sorry for Irina Shayk.
Irina Shayk watching Bradley Cooper and Lady Gaga sing Shallows #oscars https://t.co/xOQ0JPYuuy

— Doughy Deschanel (@Doughy Deschanel)1551075188.0
She was sat front and center, watching the highly romantic performance between Gaga and the man with whom she has a child. Most imagine this can't have been easy.
However, it seems Shayk took it like a champ.
Here's what standing ovation looked like inside Dolby for @ladygaga and Bradley Cooper after their "Shallow"… https://t.co/YKd3olRADA

— Chris Gardner (@Chris Gardner)1551064147.0
This video captured at the end of Gaga and Cooper's performance shows the crowd leaping up in applause - and if you watch closely, you can see the first to get to their feet is Shayk herself.
And the picture that shuts down all the rumours?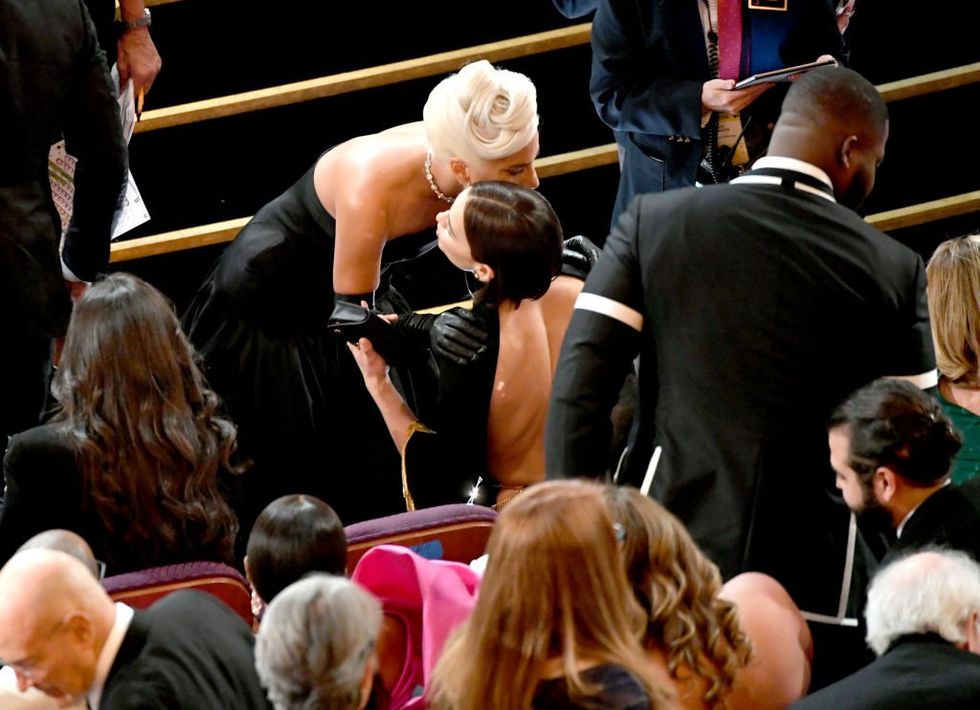 Shayk congratulated Gaga and gave her a huge hug. She didn't seem at all concerned. Perhaps the internet is mistaking high professional compatibility and talent for something more than it is.
Even so, Twitter is alive with jokes on the subject.
Although it's unlikely Gaga is too heartbroken about missing out on the Best Actress Oscar - as "Shallow" is now the most awarded song of all time!
And many stand firm in their belief.
bradley cooper n lady gaga r in love u can't change my mind

— ✰ samflower ✰ (@✰ samflower ✰)1551071910.0
It seems even the clear support of Cooper's partner isn't enough to make some believe that Gaga and Cooper aren't actually in love. We have to say, we don't know 
what 
to think after that performance!