Since the COVID-19 outbreak, many areas are in a state of lockdown, with people socially distancing and self-isolating at home.
Now, due to more lockdowns and stricter measures, by the end of Wednesday, more than half the population of the United States will be ordered to stay at home.
Keep scrolling for the full story.
We are struggling to contain this medical epidemic.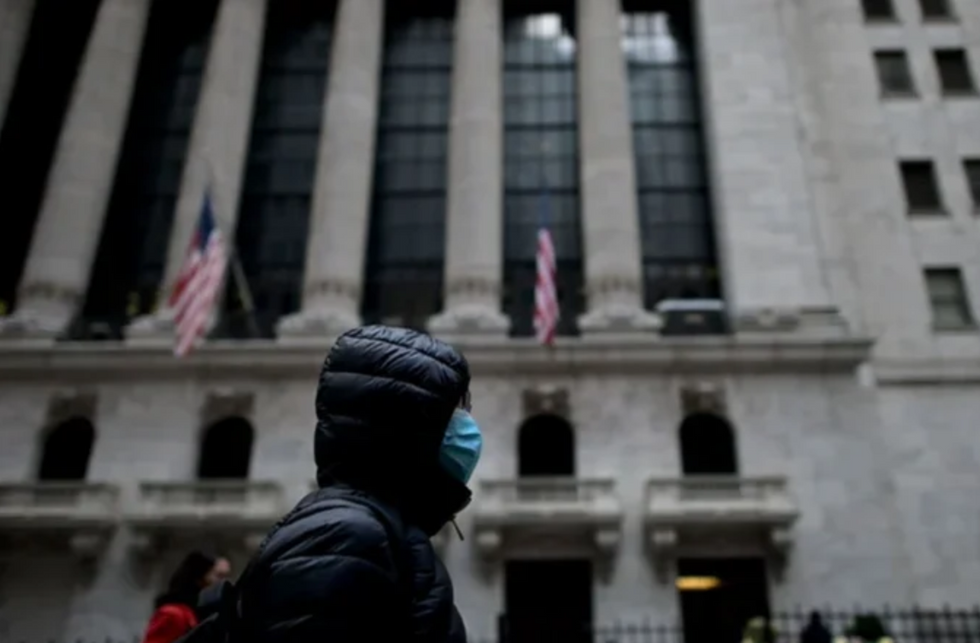 Since the first confirmed case of the virus in Washington in February, the numbers
have risen
to 54,808 across the full country, and a further 775 have died.
Several cities have declared states of emergencies...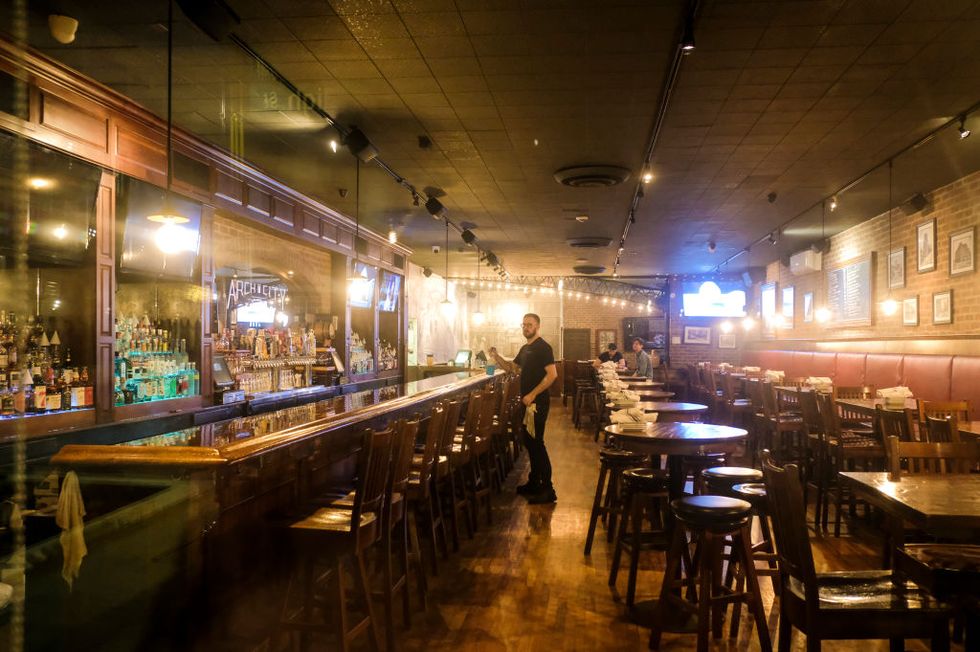 And a number of different states have been forced to close their restaurants and bars in an attempt to prevent any further spread of the virus.
World leaders have been scrambling to find a solution to the outbreak for months now...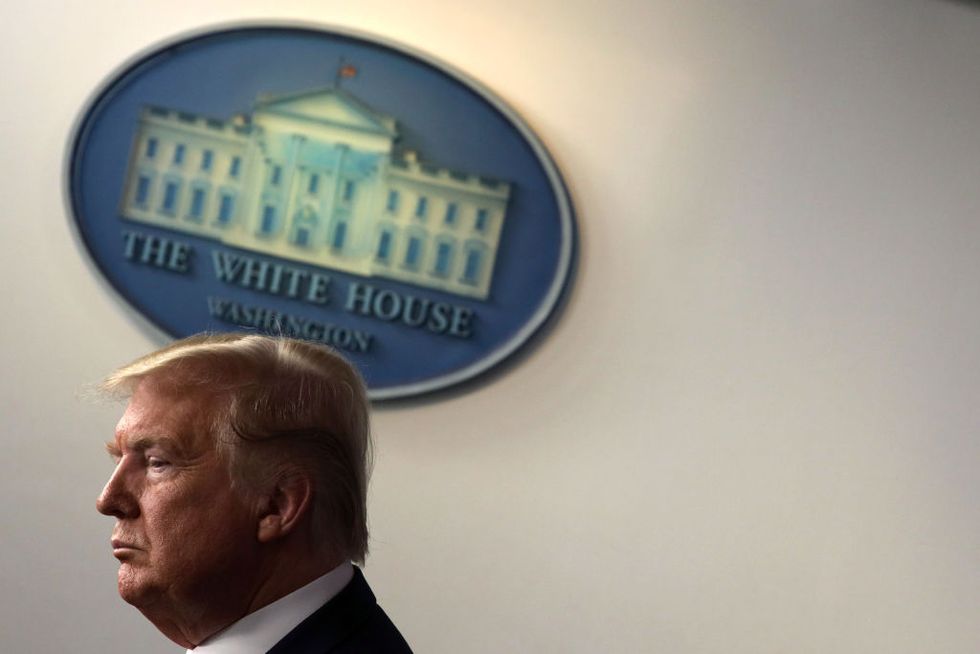 via: Getty
But our own President has taken a little bit longer to consider the pandemic as a serious threat.
Trump has remained valiantly confident in America's resilience to the virus.
In January, just after the initial COVID-19 outbreak, he was quizzed on his thoughts on the virus, in which he replied: "It's one person coming in from China, and we have it under control. It's going to be just fine."
And, even when the number of COVID-19 cases in America started to climb...
He remained calm, and repeatedly stressed that there was nothing to be too worried about.
Trump has persistently fought against the media regarding the pandemic.
And, at one point, even dubbed the virus as being a "fake news media" conspiracy.
And, as the months trickled by...
President Trump simply wouldn't budge from his stance on the virus and even went on to compare it to the common flu. This was one of his most dangerous and false statements about the virus, and caused plenty of outrage amongst both Americans and people all over the world.
And, the very next day, the President was accused of "lying" to the American public regarding free medical testing.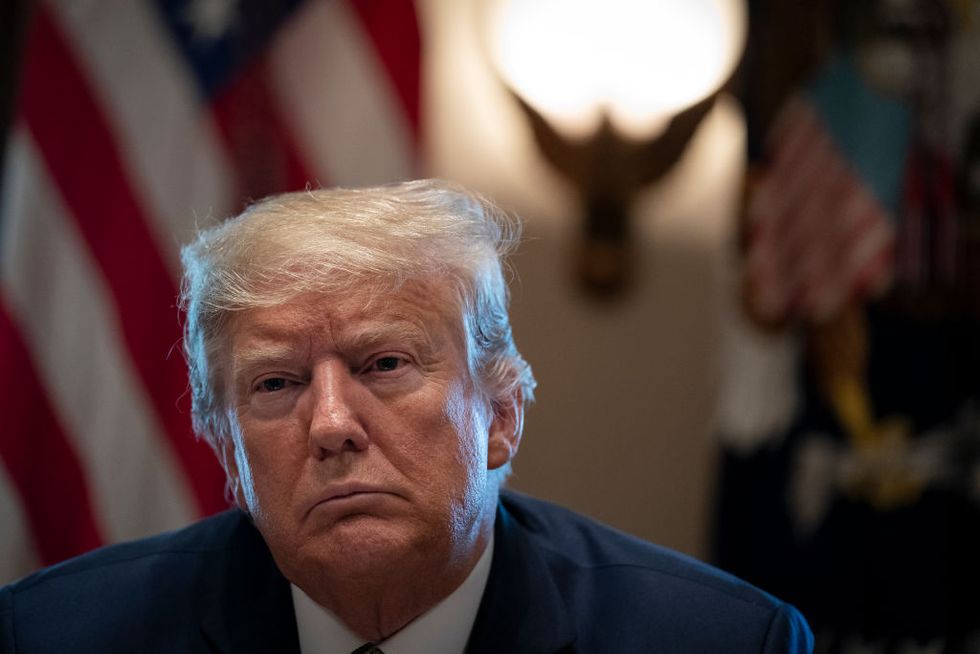 via: Getty
"When people need a test, they can get a test," 
he said
earlier this month. "When the professionals need a test, when they need tests for people, they can get the test. It's gone really well." However, this certainly
wasn't
the case, and millions of Americans, to this day, are still struggling to get tested for the virus.
Things needed to change.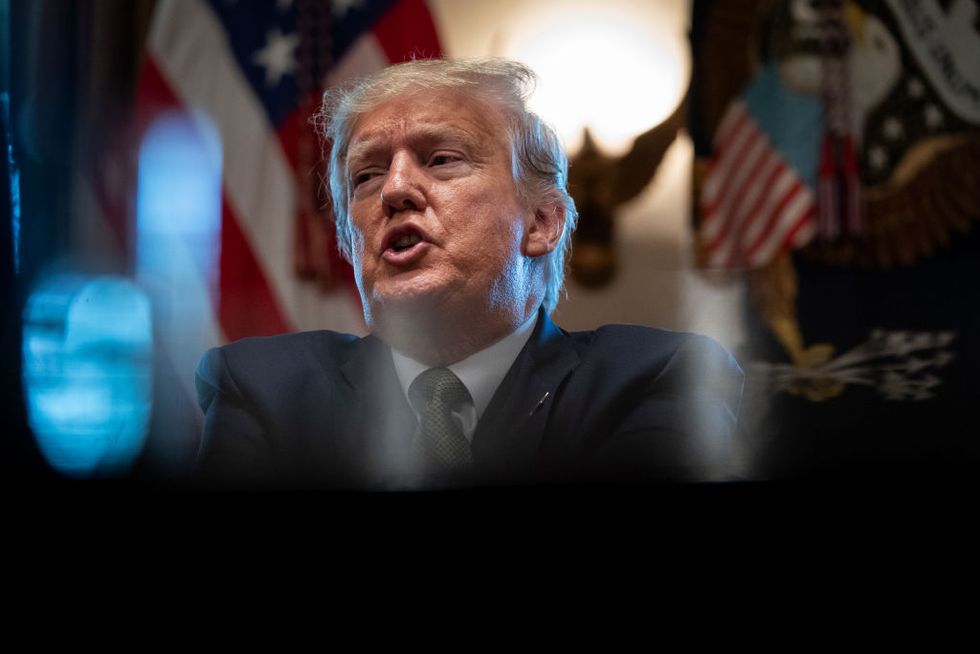 via: Getty
And fast. As the number of coronavirus cases and deaths grew here in the States, people were growing increasingly more concerned with Trump's blaze attitude regarding the pandemic.
But, thankfully, Trump seemed to have a sudden change of heart.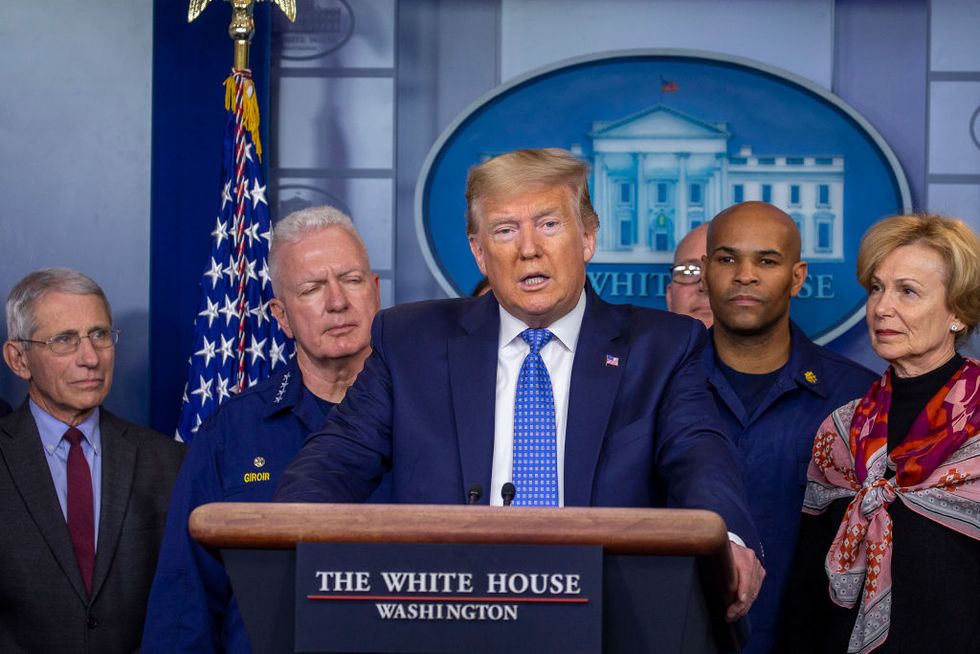 via: Getty
On March 13th, mere days after he compared COVID-19 to the common flu, he finally declared a national emergency.
This move freed up around $50 billion in federal funding...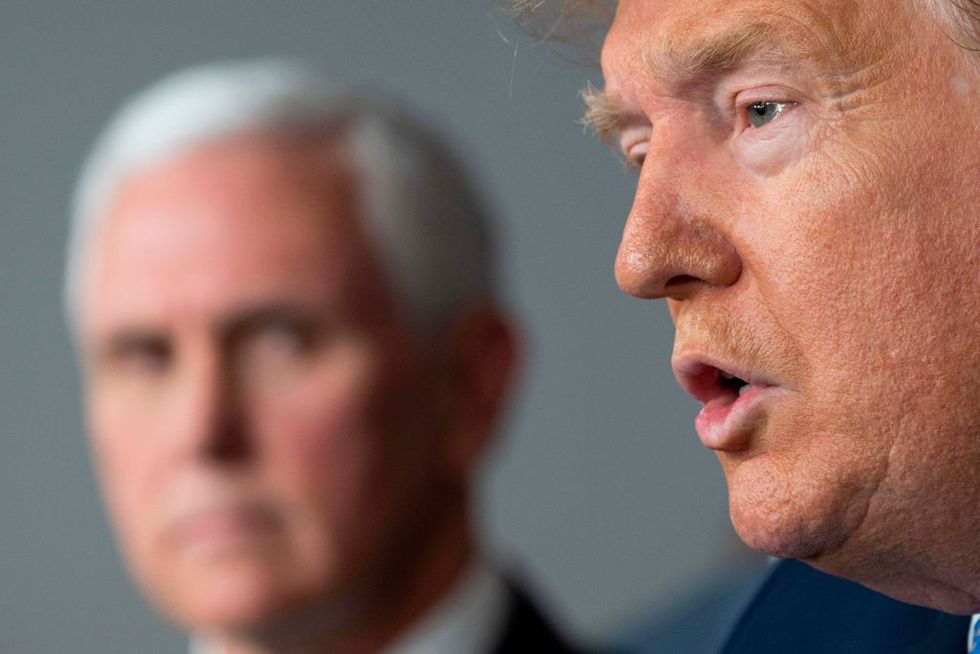 via: Getty
And promised a new screening website and more drive-by medical tests.
It seems that now, President Trump is finally taking the pandemic seriously.
In presser, Trump says "we have a problem that a month ago nobody ever thought about." Trump was first briefed abo… https://t.co/nMe2l4GxN1

— Dan Diamond (@Dan Diamond)1584388264.0
In a press conference on Monday, Trump admitted: "We have a problem that a month ago nobody ever thought about."
The President has been doing some serious backtracking.
Trump: "I felt it was a pandemic long before it was declared a pandemic." https://t.co/v3B3UQhbdM

— Jan Postma (@Jan Postma)1584463905.0
Last week he insisted that he "felt it was a pandemic long before it was declared a pandemic."
He has now been sending a very different message to his people...
And, like the other world leaders have all been doing, has been encouraging his citizens to band together and support one another.
And he has sent out a message of love and positivity to all those affected by the virus.
.@realDonaldTrump's message to all Americans: "We love them, we're with them, we will not let them down!" https://t.co/l6Metor1gB

— Steve Guest (@Steve Guest)1584551313.0
"We love them, we're with them, we will not let them down!"
New York State Governor Andrew Cuomo recently made a huge announcement.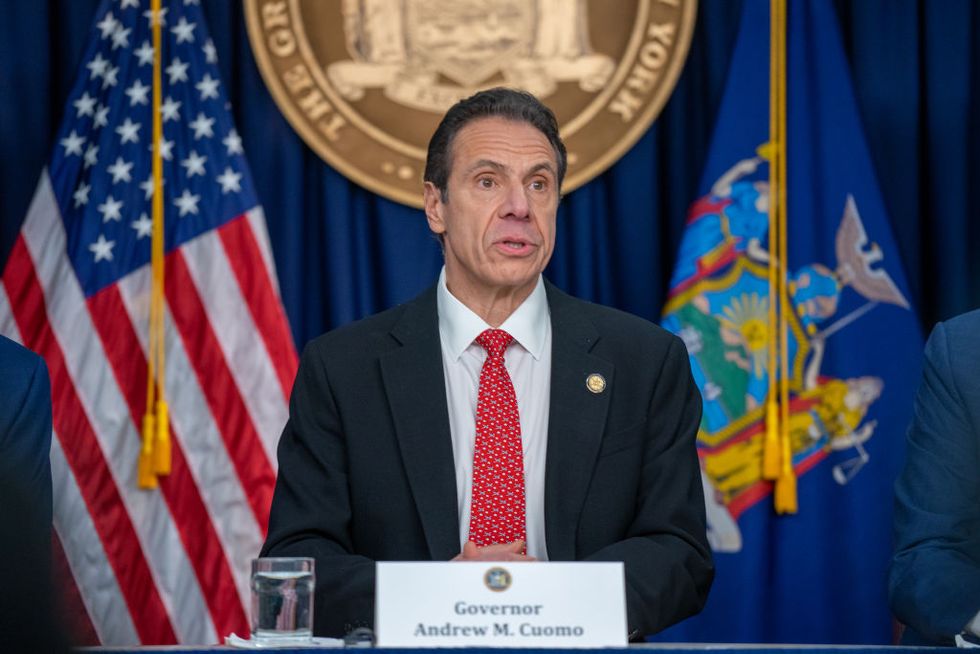 via: Getty Images
Addressing the public last week, he announced that all nonessential workers should stay at home. "What you do can affect my health," he said. "That's where we're at now."
And yesterday Washington state followed suit.
Effective immediately, all Washingtonians must stay home unless they are pursuing an essential activity. Those in… https://t.co/yqXmZwQeAM

— Governor Jay Inslee (@Governor Jay Inslee)1585010059.0
Gov. Jay Inslee issued a new order today that requires residents to stay at home for the next 2 weeks in a bid to slow the spread of COVID-19, CNN reports. This order will take effect immediately. Although, exceptions are being made for people whose jobs are deemed as "critical" and grocery shopping.
Now, at least 14 states have ordered more than 152 million people to stay at home.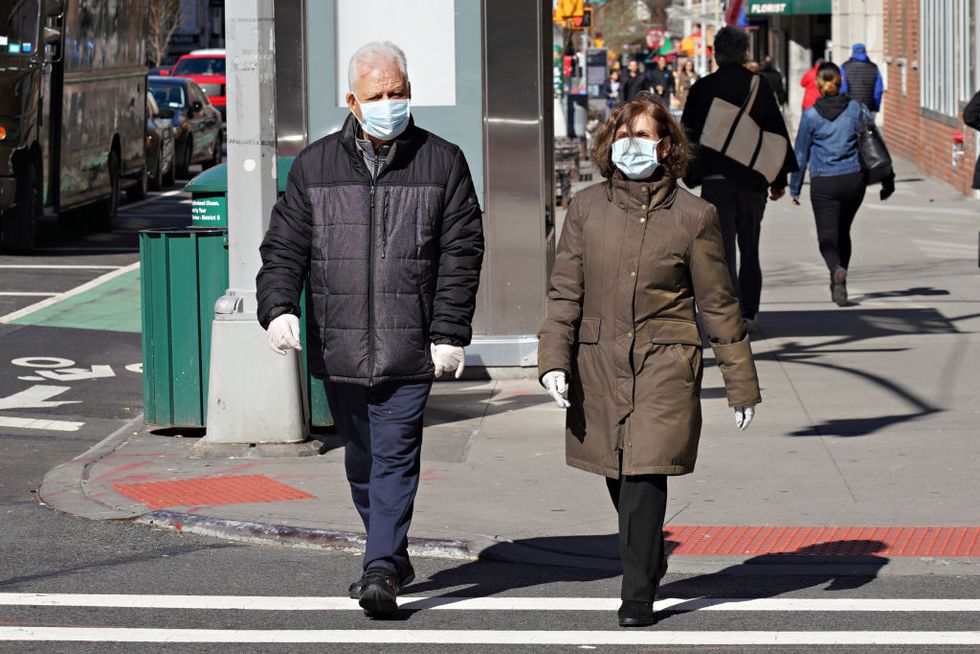 via: Getty Images
At least 3 more states and eleven municipalities have orders going into effect later for their entire population.
When all the orders take effect...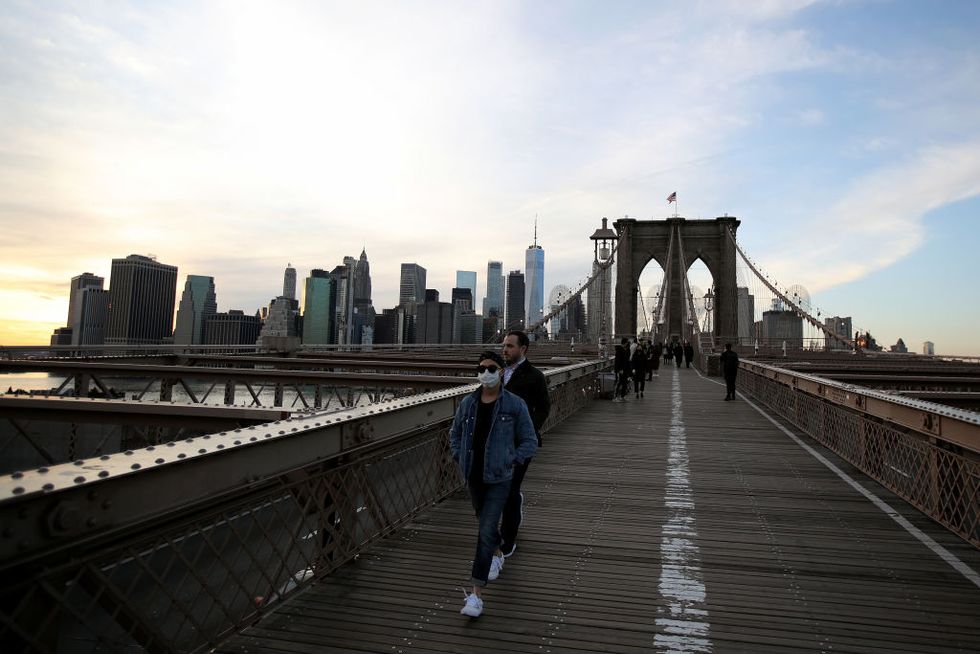 via: Getty Images
180 million people will have been impacted - equating to fifty-five percent of the population of the US. The news comes as the US saw its deadliest day on Tuesday, with 160 coronavirus deaths reported, according to CNN.