The woman behind the "Overly Attached Girlfriend" meme has spoken out about how going viral changed her life forever...
We all know about the "Overly Attached Girlfriend" meme...
Because
who
could forget?
It all started back in June 2012.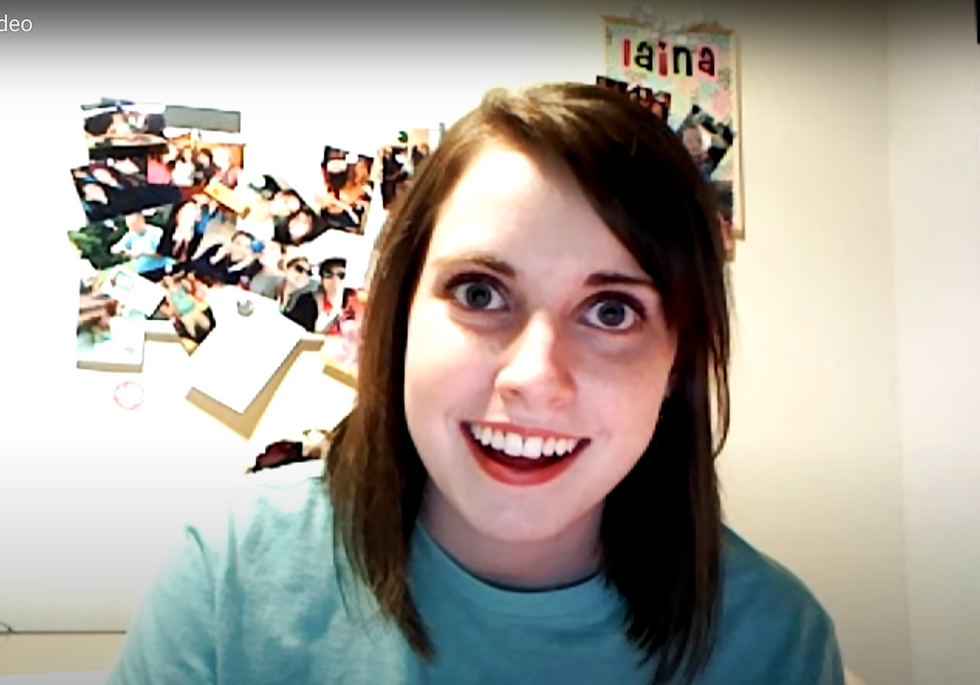 The then twenty-year-old Laina Morris uploaded a bizarre video captioned "JB Fan Video" to YouTube.
After staring wildly into the lense of her webcam for several painful seconds...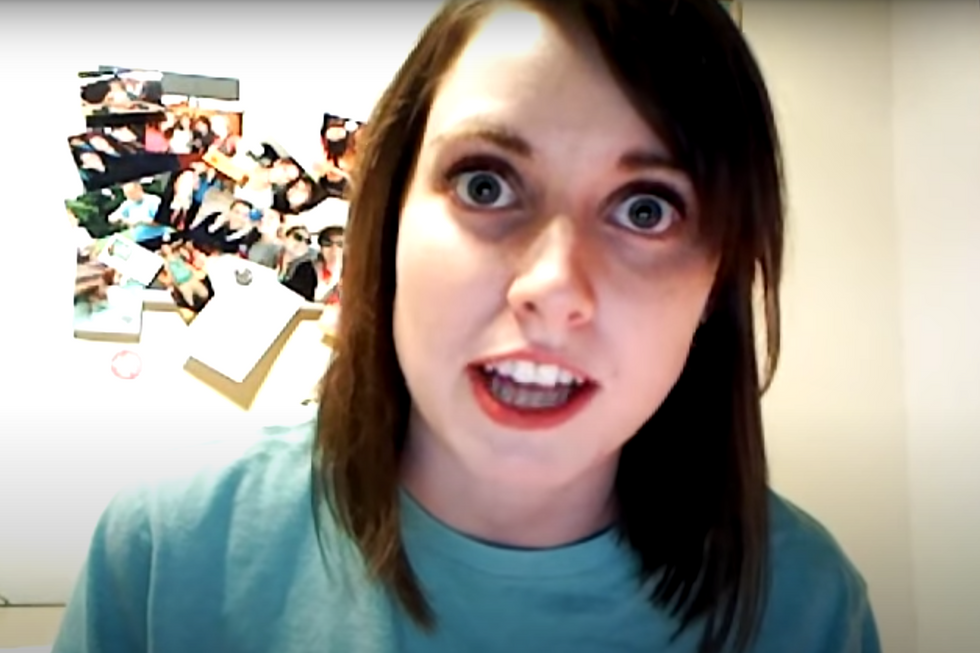 Laina went on to perform a parody rendition of Justin Bieber's single "Boyfriend" with personalized lyrics. It is believed that she did this following Bieber's announcement of an online sing-off contest 
in promoting his celebrity perfume
Girlfriend.
Some of her lyrics included:
"If I was your girlfriend / I'd never let you leave / without a small recording device / taped under your sleeve / I'll always be checking up on you / Hey, boy, who you talking to? / Spend a day with your girl, I'll be calling you my husband."
On the following day, Laina's video was uploaded to a Reddit thread titled "Overly Attached Girlfriend"...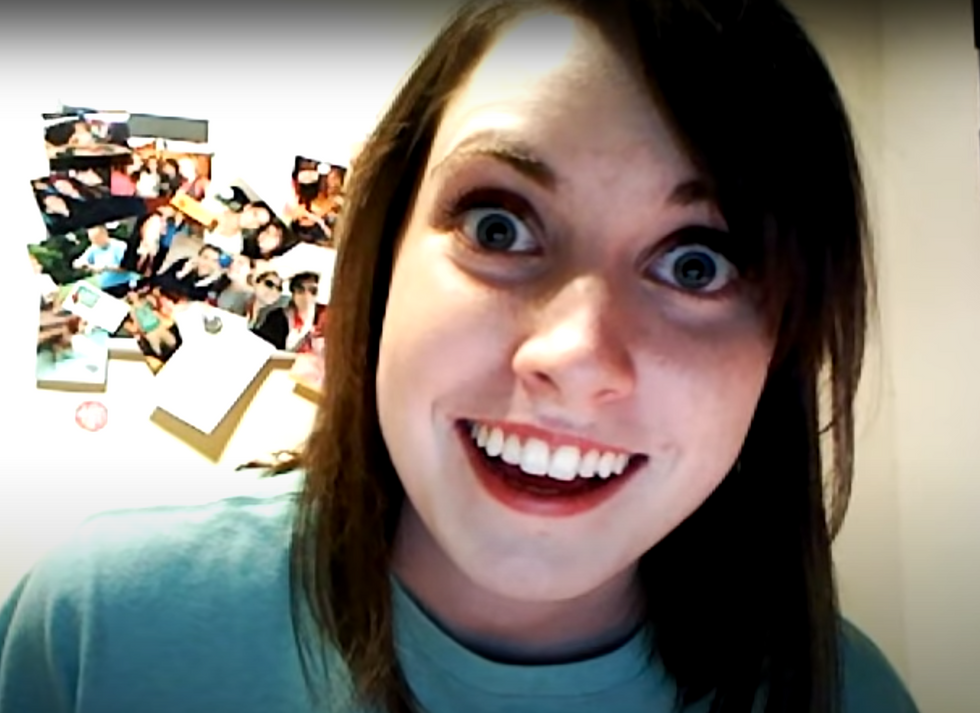 And this resulted in the video being picked up on numerous internet culture blogs like The Daily What,
BuzzFeed
, Jezebel, and The Daily Dot... not to mention its viral spread on Tumblr and Facebook.
The video racked up millions of views...
And Laina's parody song was viewed
worldwide.
Laina's face created one of the most iconic memes of the decade...
a lot of them made over the years.
There was literally a meme for everything...
Of course, we were the ones just laughing over the jokes and having a bit of fun...
It's important to remember that the overly attached girlfriend is a real person.
The young woman went on to film numerous parody videos over the years...
But it didn't take long for Laina to feel the strain of her newfound online fame.
Recalling the day she made the video, Laina said: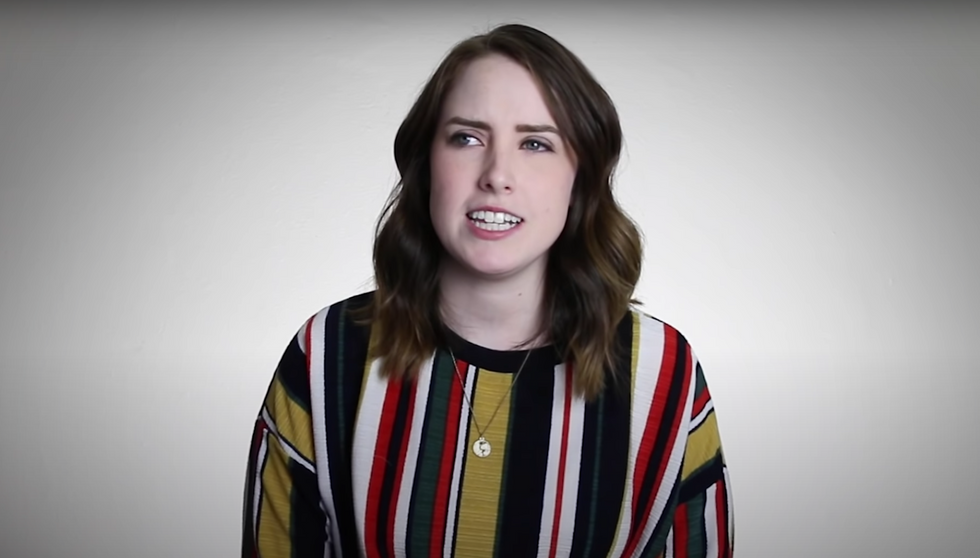 "I was a Justin Bieber fan, but keep in mind, I was twenty-years-old and Justin Bieber was a teenager... I wasn't really obsessed with him. I think it was just kinda fun, silly music that I enjoyed."
After sharing the video, Laina genuinely thought it would just be her friends and family who would view the video.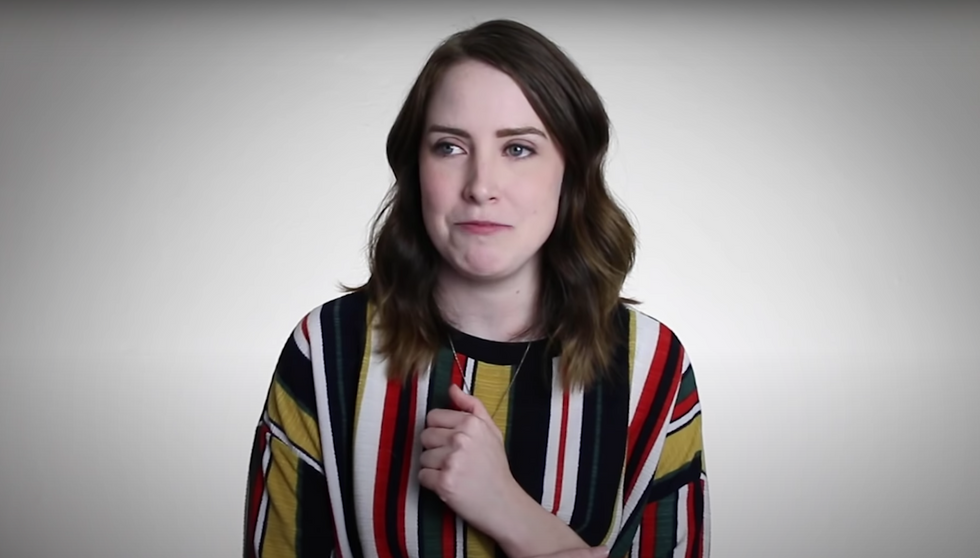 She recalls waking up the next morning and her roommate showing her their laptop screen and saying simply, "You're a meme."
At first, there was no negativity...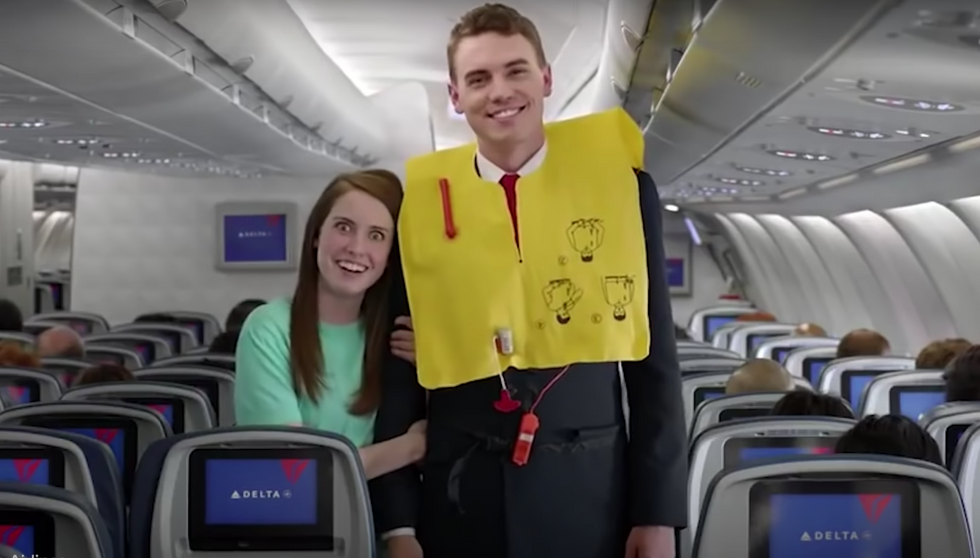 And Laina explained how she "rode the wave" of popularity, which lead her to appear on several TV shows - including in the Delta airlines safety video.
She was given lots of "cool opportunities"...
It all suddenly became very overwhelming and stressful for Laina...
Laina went on to have therapy before starting medication for her depression, which wasn't an easy ride.
anything was better than how I was feeling... and it worked for me!"
And last year, Laina made the ground-breaking decision to quit YouTube in order to work on her own mental health.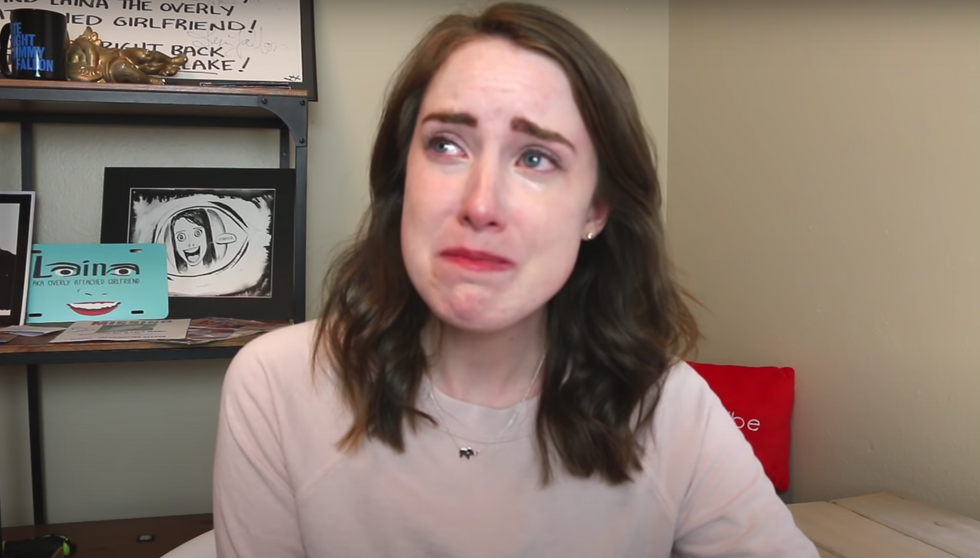 In the emotional video, she explained her motives behind quitting and how important it is to put your mental health first... before
anything
else.
Laina is still active on other social media accounts, such as Twitter and Instagram...
Laina finished her interview by explaining how grateful she is for what the meme has done for her...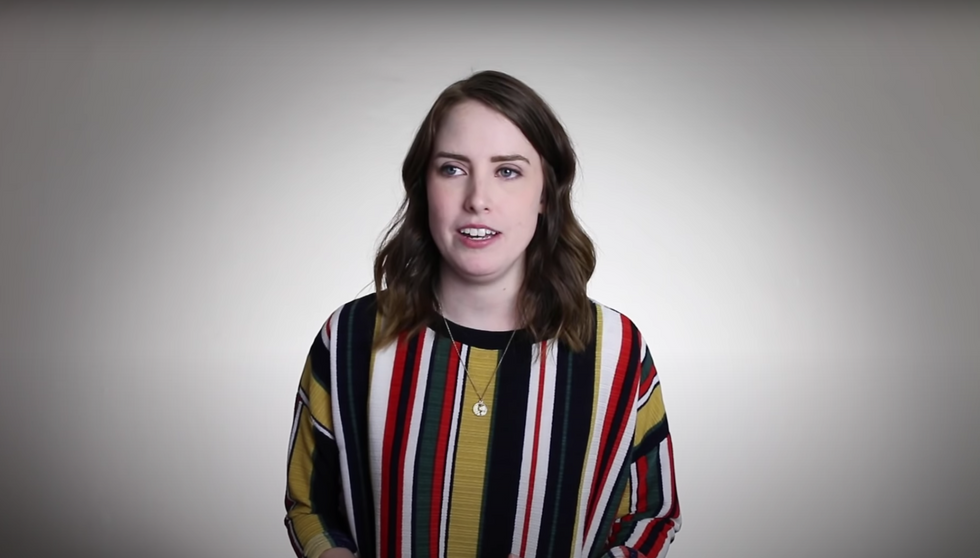 And despite there being so many highs and lows, the meme changed her life
forever.
Watch the full video here:
And for more, keep on reading to see how the man from the "blinking white guy" meme is using his fame to fight MS...