Student Ciara Behrens has less than 1,000 followers on Twitter, but more than 78,000 rallied together in hopes of squashing a bad relationship before it got even more insane.
She tweeted out screenshots of a text thread between an unnamed friend and her boyfriend, who straight-up denied her request to go out with friends because apparently it's 1947.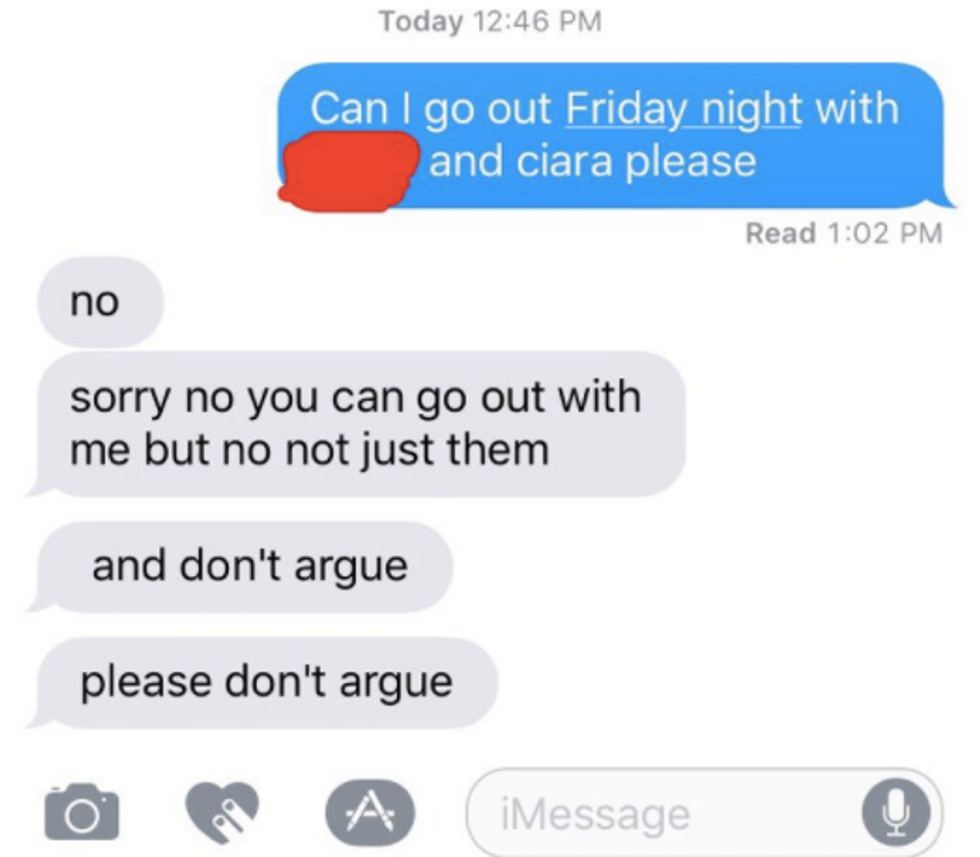 via: Twitter
As you can see, it gets more infuriating the more you read.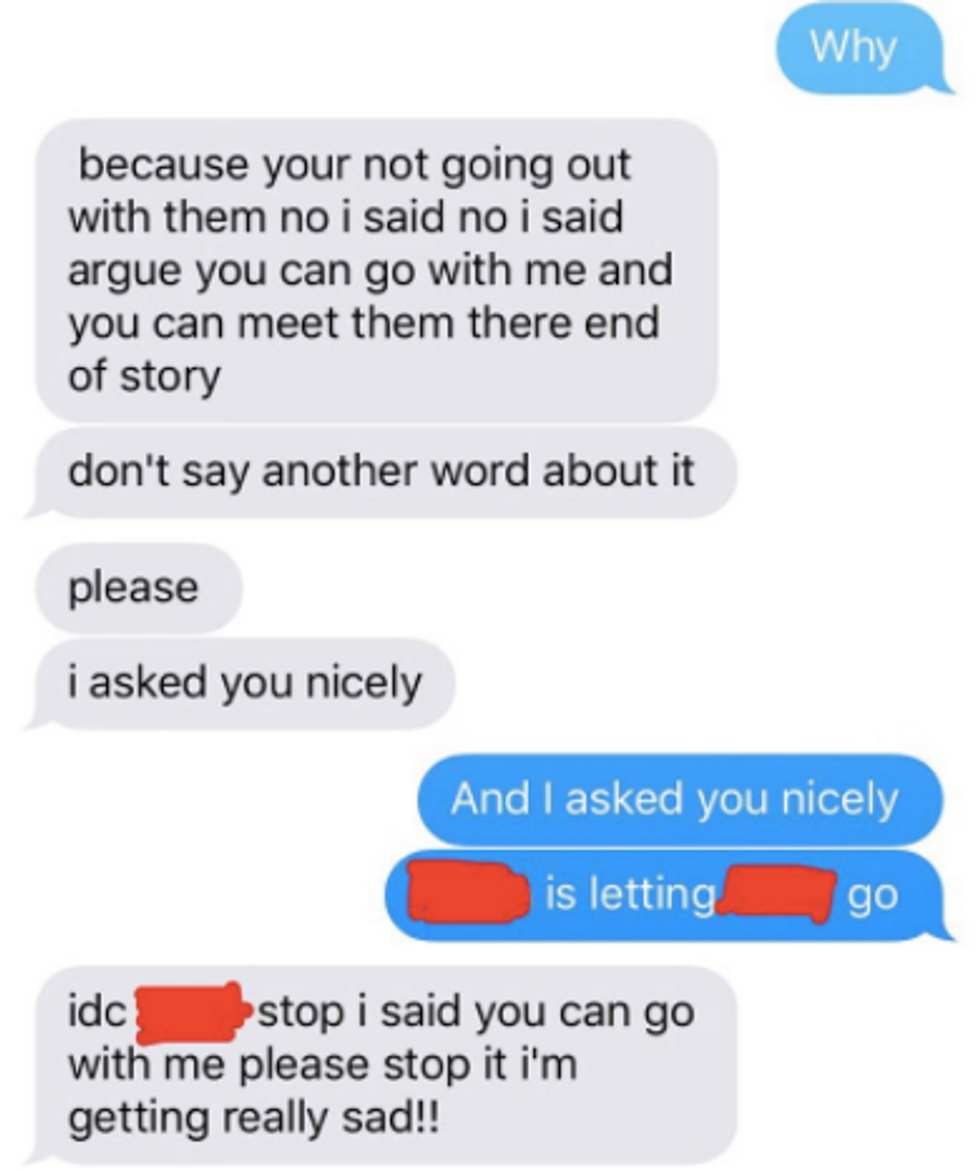 via: Twitter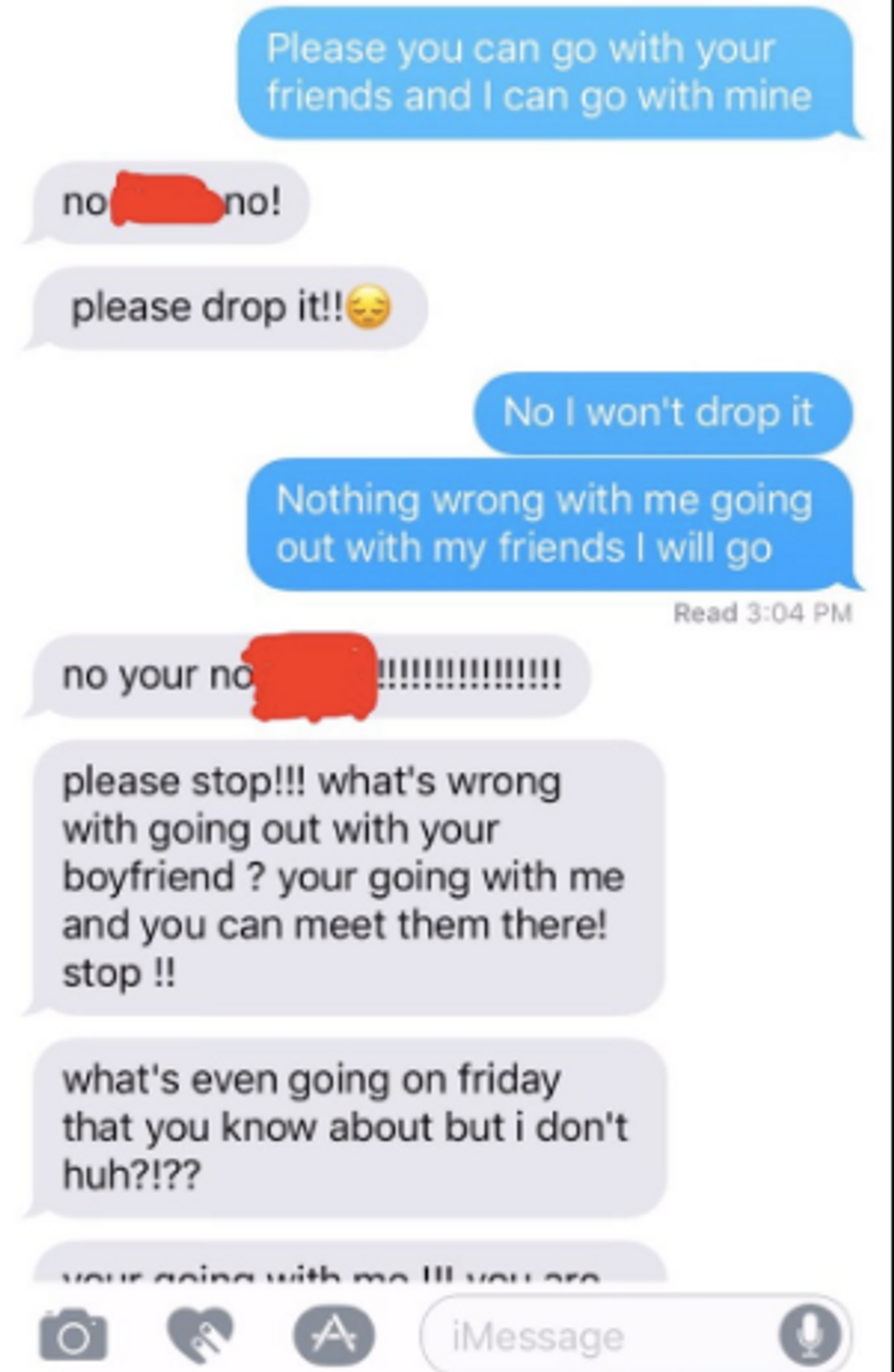 via: Twitter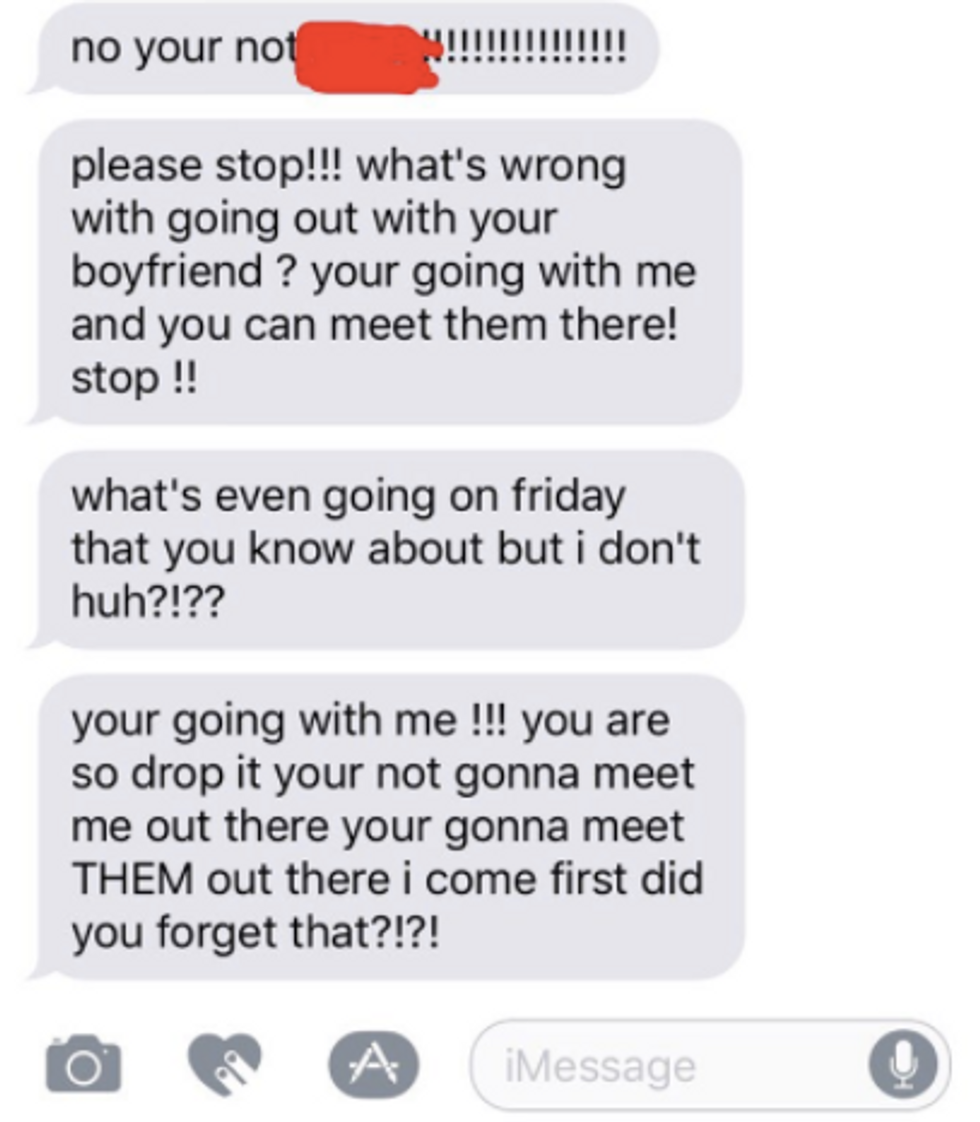 via: Twitter
She asked people to retweet if they thought her friend should boot the jerk out for good, and as you can see, that was an overwhelming, "Hell yes."
And they didn't mince words.
Of course, there was some victim-blaming.
But thankfully, there was a resolution. (And no, she won't give you his address so you can go an egg his car.)
Later, dude.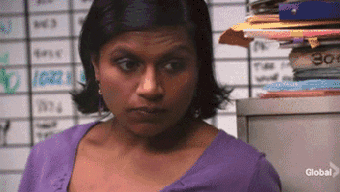 via: Giphy