An overweight golden retriever who was taken to the vets to be put to sleep was rescued and given a whole new lease of life by his new and very kind owner.
His weight transformation is amazing...
Having a pet is wonderful...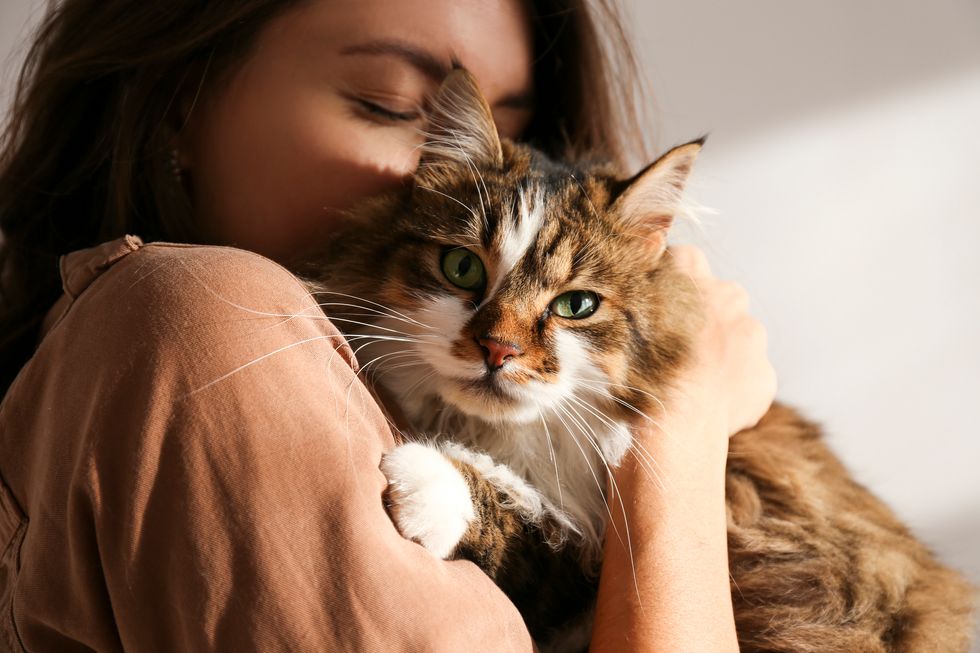 But there's no denying that they require
a lot
of responsibility.
It's almost like having a small child...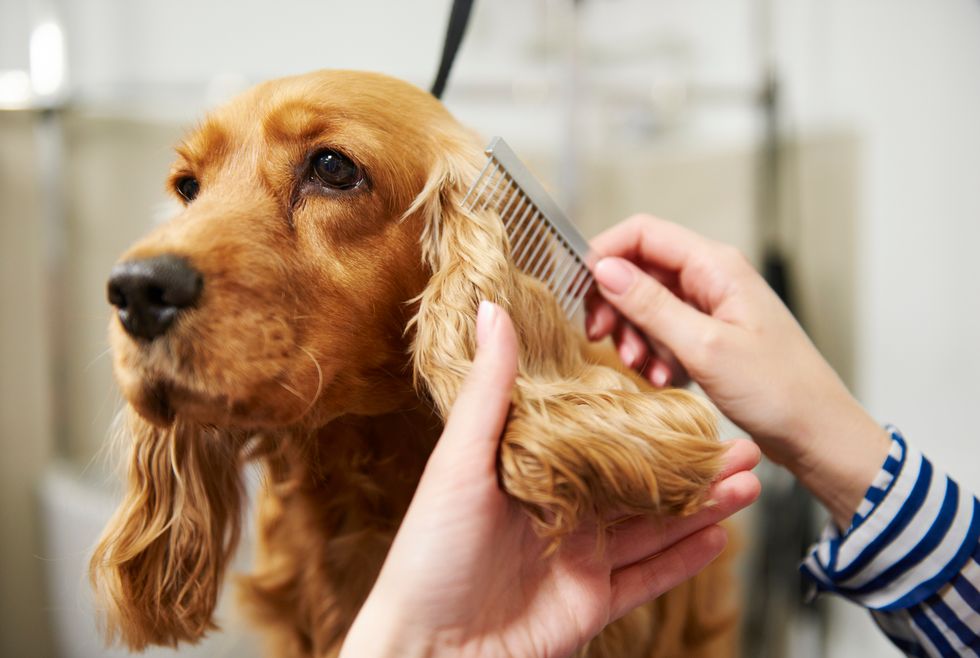 A pet needs looking after, grooming, walking, and feeding... and we pet owners are responsible for their every move!
But the one thing that pet owners are the worst for doing?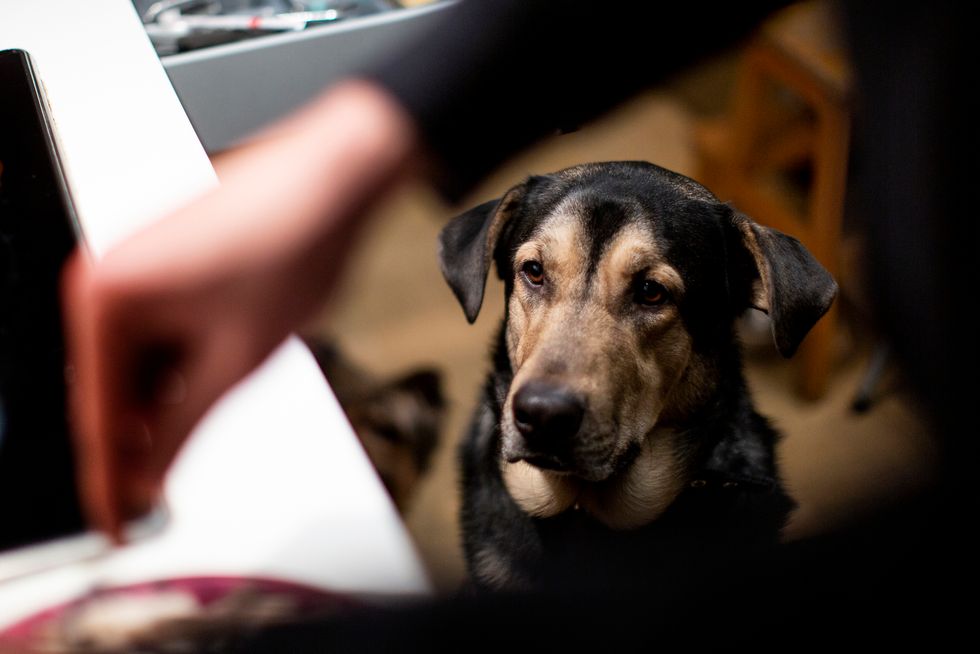 Overfeeding
, of course!
It is very easy to overfeed animals...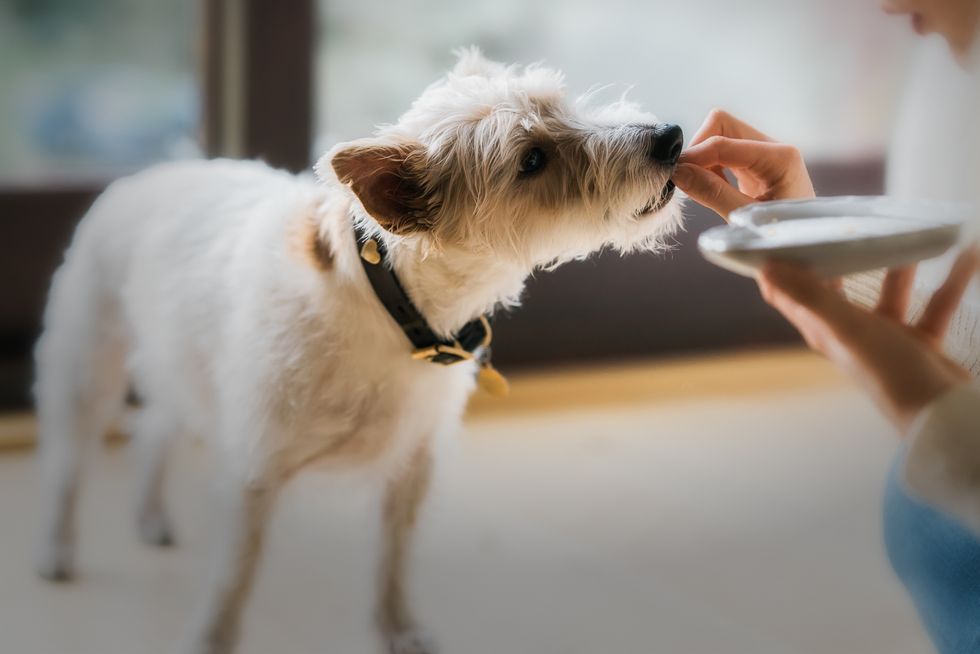 Especially
dogs! Dogs are food-orientated animals and they will literally eat for the sake of it, meaning they are at a very high chance of becoming overweight.
Many owners don't realize how bad it is to overindulge their dogs...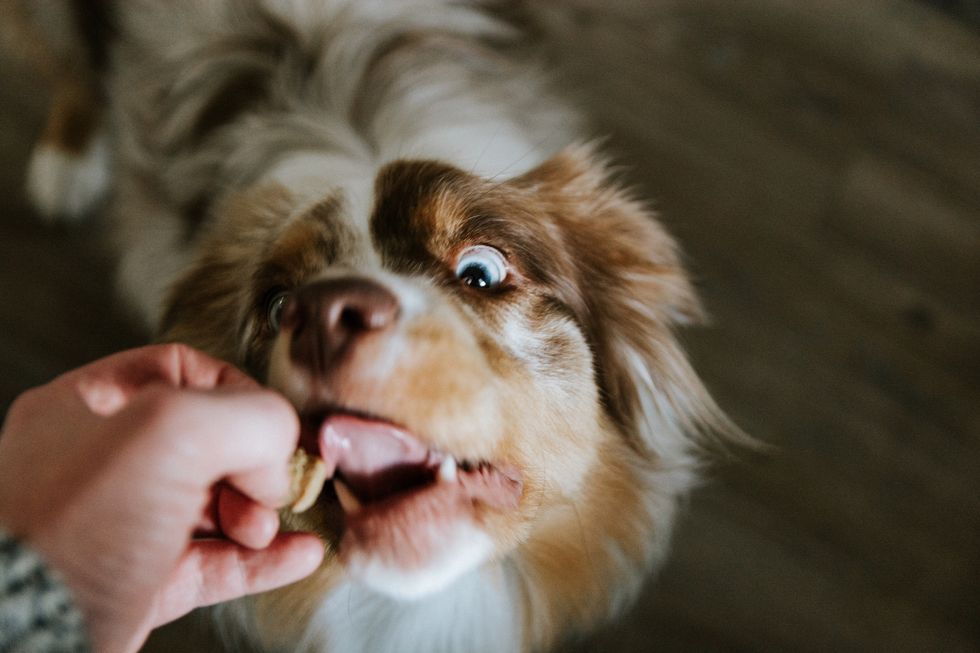 And the majority feel it's just an "innocent treat", when this actually is
far
from the case.
Overfeeding is terrible for a dog's health...
Our dogs' health is in our hands. Are we letting them down by giving in to their demands? Follow this guide to avoi… https://t.co/q9WnED5Iqq

— Deley Naturals (@Deley Naturals)1590424231.0
And it can result in their lifespan being shortened drastically, alongside numerous health problems that will cause unnecessary pain and suffering.
So many dogs end up being euthanized due to being critically overweight...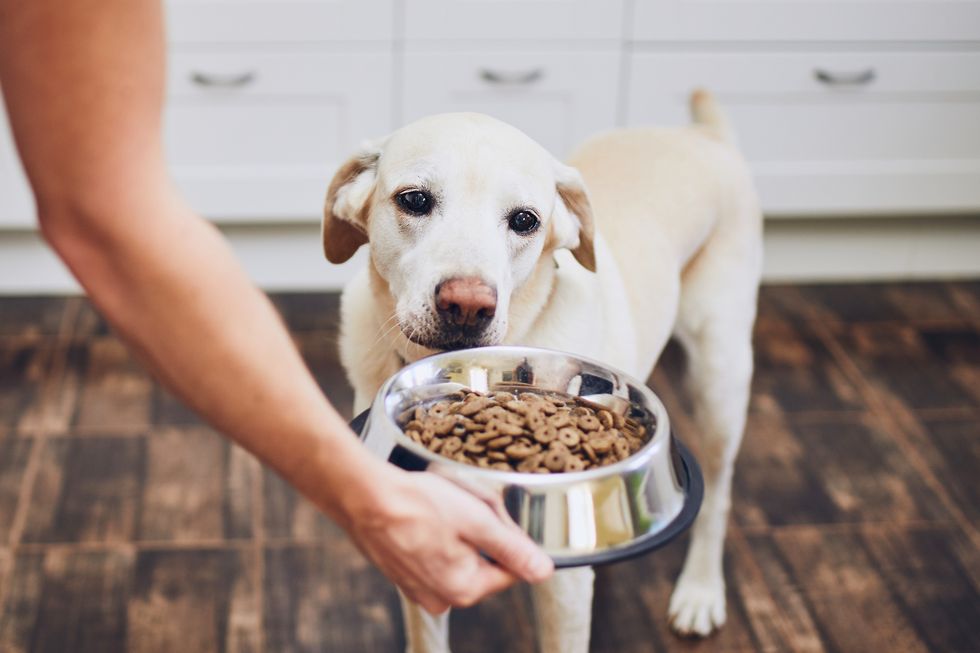 But one golden retriever was recently given a second chance in life after his owner demanded he be put to sleep for being overweight.
This is Kai...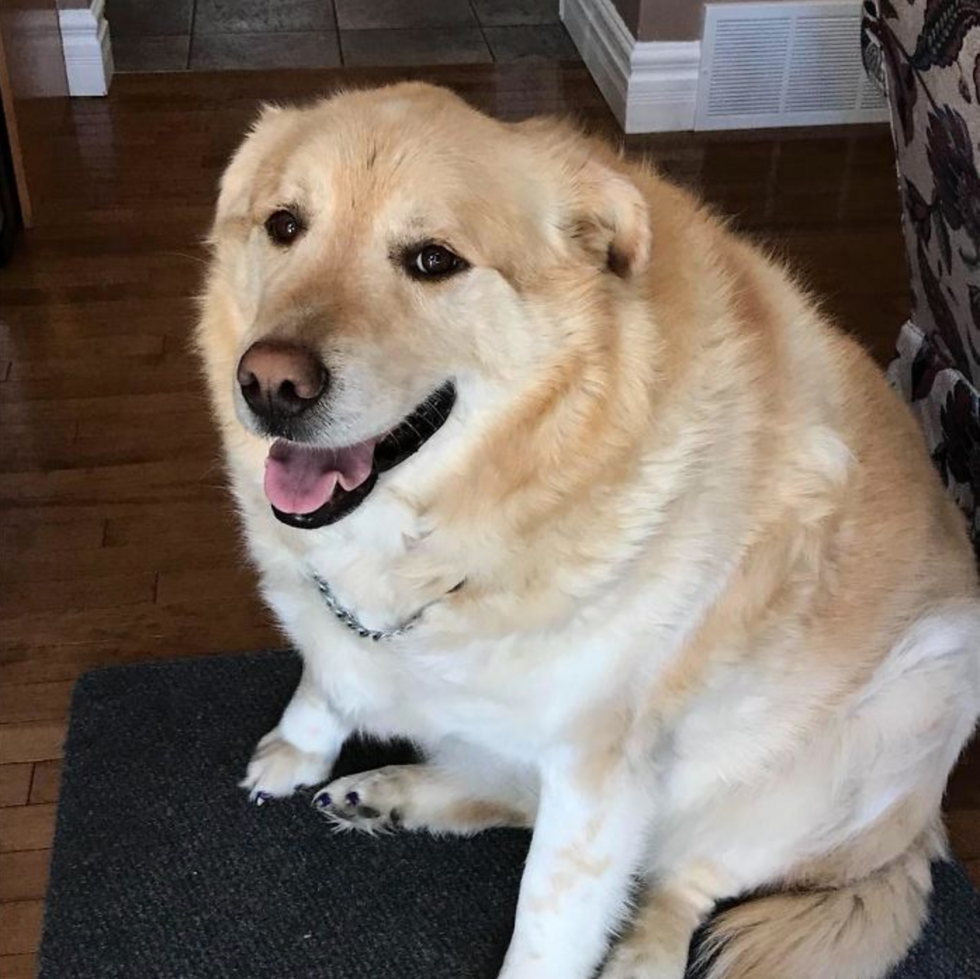 And as you can see, he is a
very
overweight golden retriever.
Kai was horrendously overfed by his previous owners...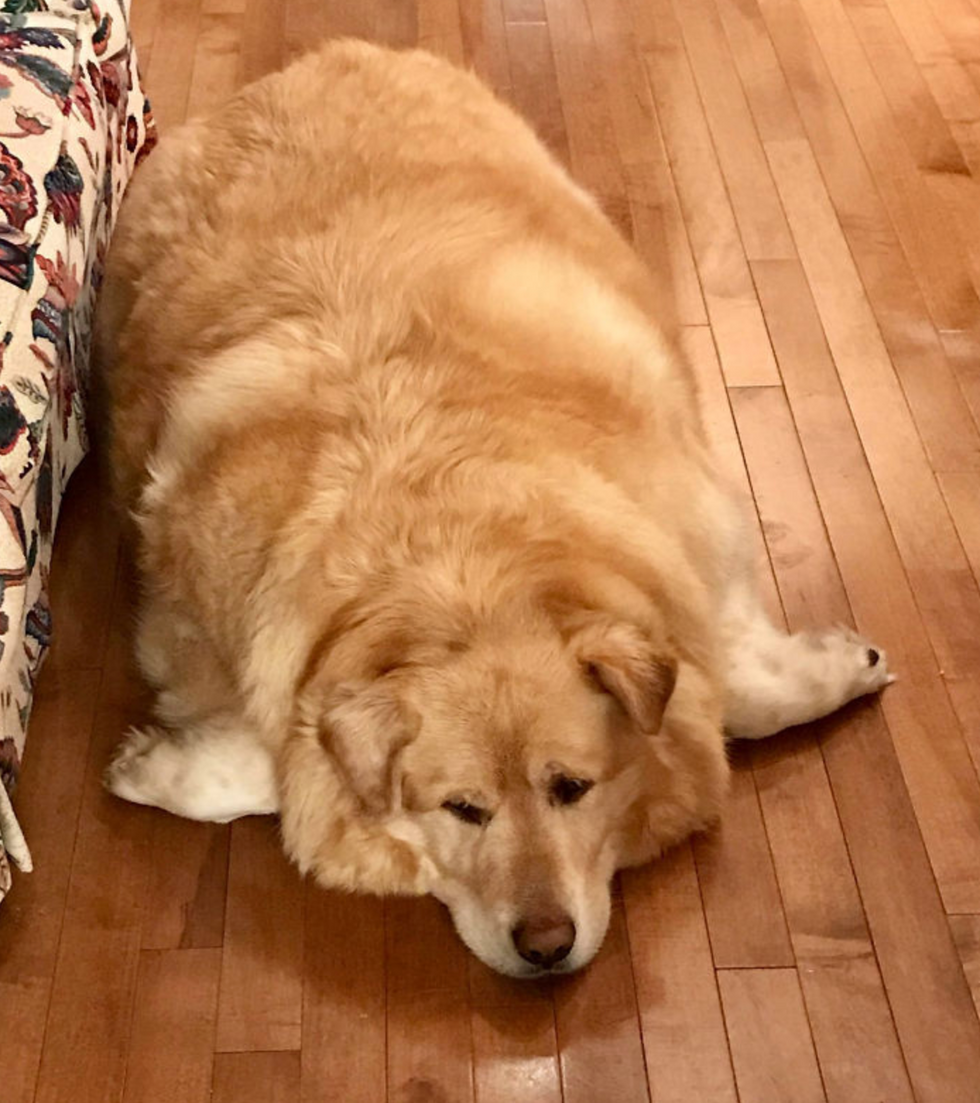 And his needs became
that
intense, his owners decided to take him to the vet to euthanize him for no reason at all.
But thankfully for Kai, the vet refused and took him to a local shelter instead.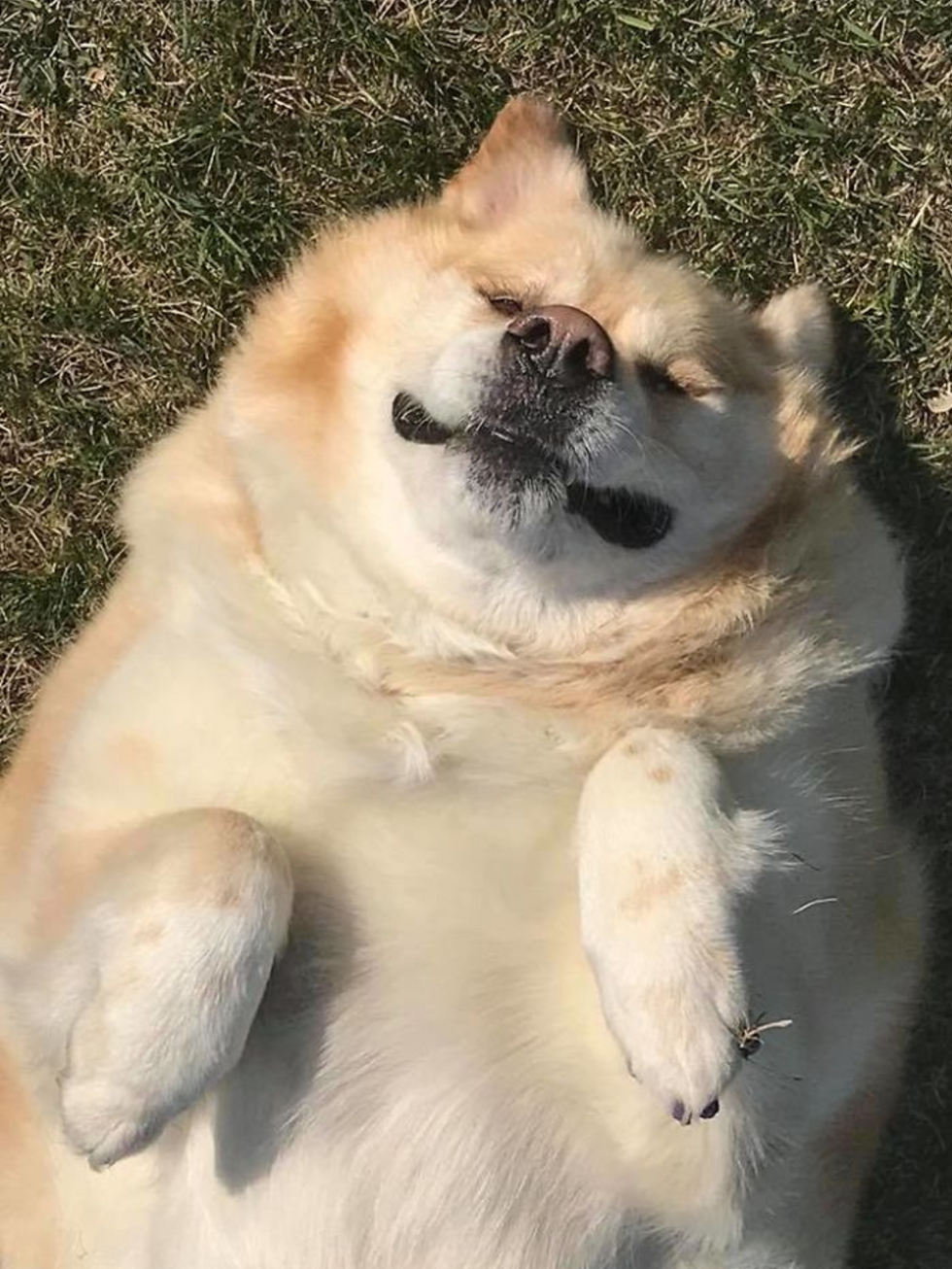 This is where his new owner, Pam Heggie, found him and decided to give him a second chance at life. Pam is an experienced dog owner and she already had 2 dogs of her own - a black labrador and a beagle-cross.
Of course, the first few months after adopting the heavy dog weren't easy.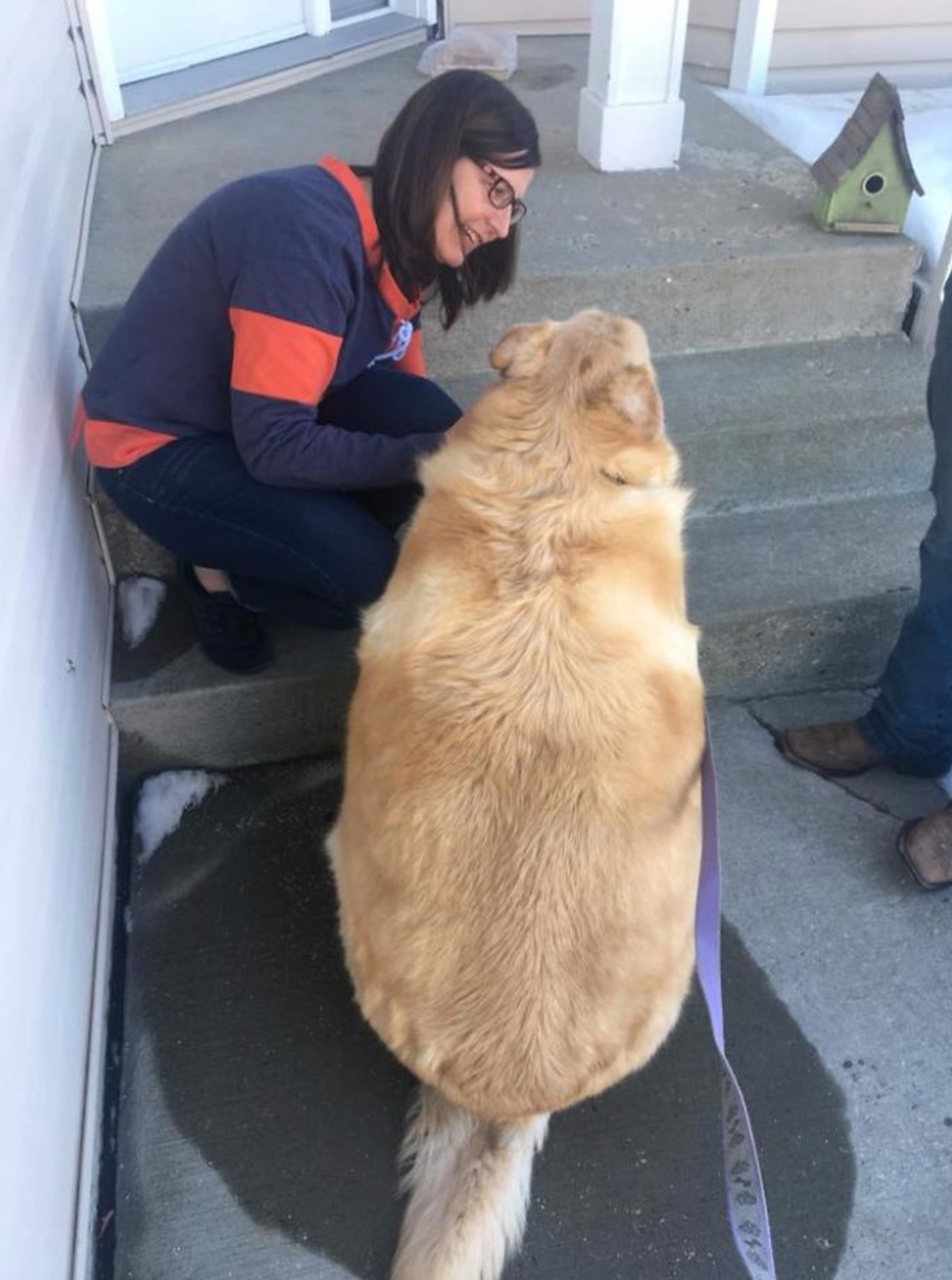 Speaking to
Bored Panda
, Peggie explained: "When I first met Kai, I honestly could not believe his size. He weighed 173 pounds. He struggled to do everything and panted all the time. We often had to lift him using a big soaker pad to get him up the stairs. Getting him in and out of the car was so hard. Always took two of us and I took a seat out of the van so he could fit easily."
Peggie was seriously worried for Kai's health.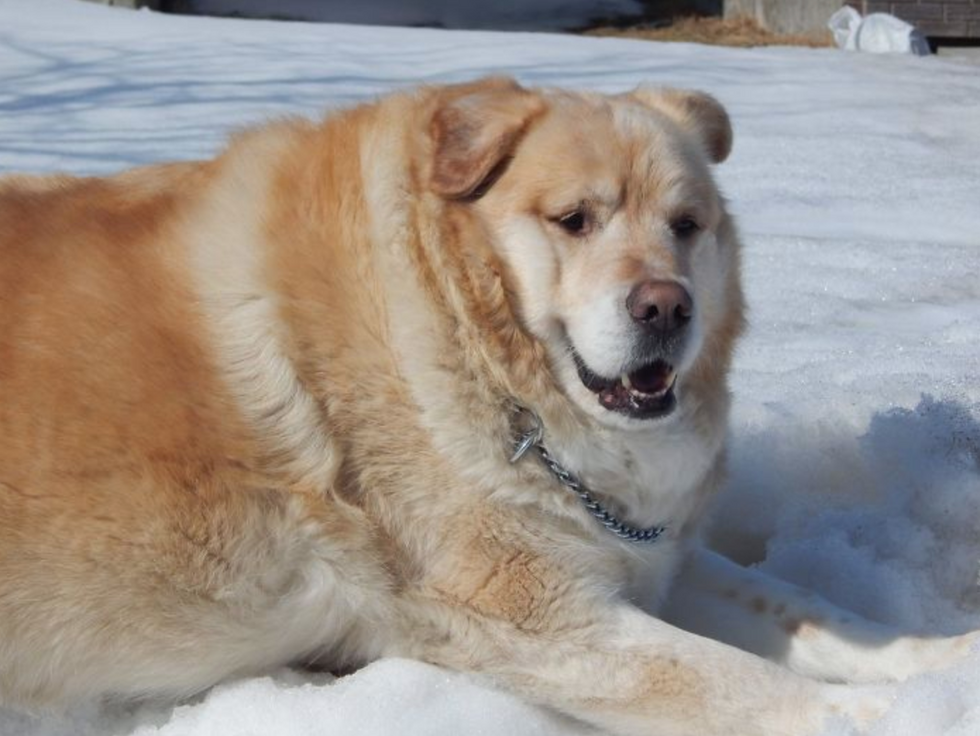 "I honestly was scared I would wake up and he would just be dead in his sleep," she said. "At first, he did water therapy because he limped so bad and I was worried about his joints with all that weight. A vet clinic here had a water treadmill and Kai did therapy there once a week for 6 weeks. It really helped with his stamina."
Peggie soon enrolled Kai on a weight-loss program...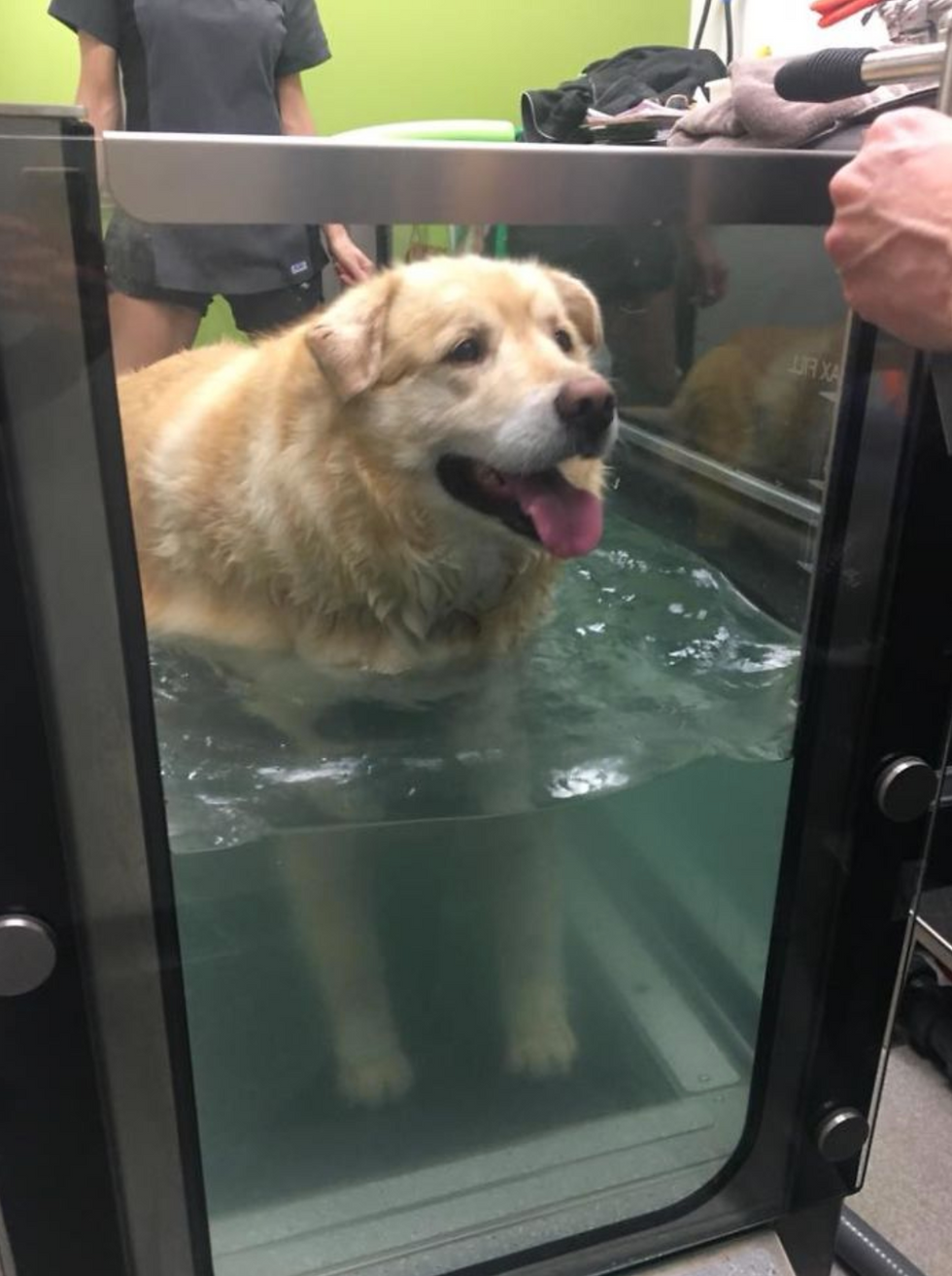 And it didn't take long for the unhealthy pooch to adapt to his new lifestyle.
Peggie walked Kai every single day, despite the bad weather that Edmonton, Alberta experiences.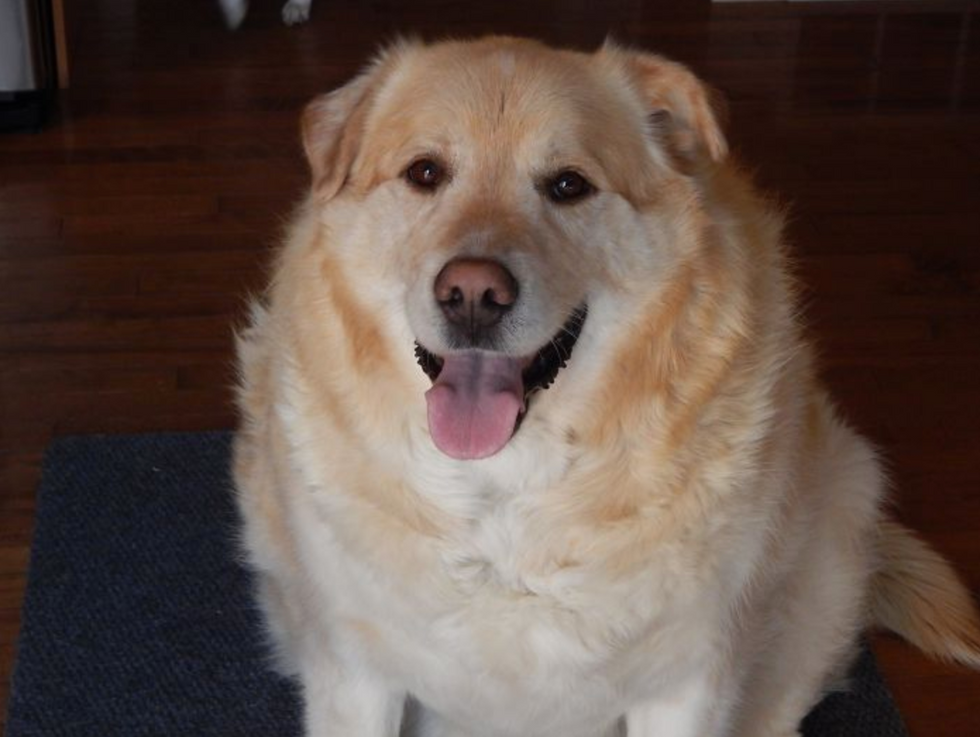 Golden retrievers are known for their tolerable and obedient natures so luckily, Kai just went along with his new routine. "At first, we did short walks (literally 5-10 steps) 3 times a day. As his stamina improved, we went longer and less often. Now we walk thirty-sixty minutes every day. Sometimes he plays with a ball, but he's not much of a toy guy."
Kai's vet was also very helpful...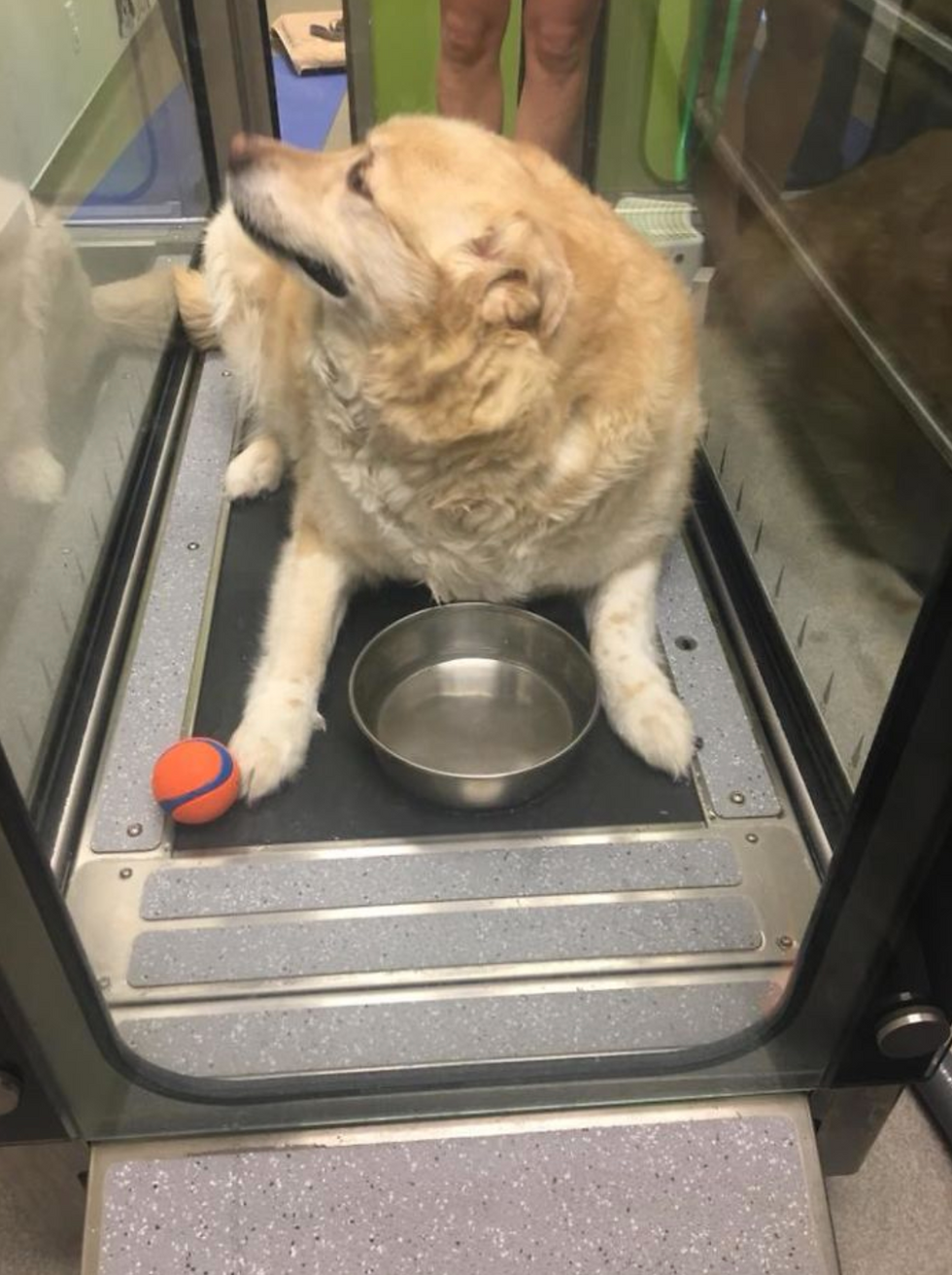 "He recommended a prescription weight-loss food and that is what we fed. He was fed to his desired weight of seventy-five pounds."
And now, fast-forwarding a couple of years, Kai weighs an incredible sixty-eight pounds.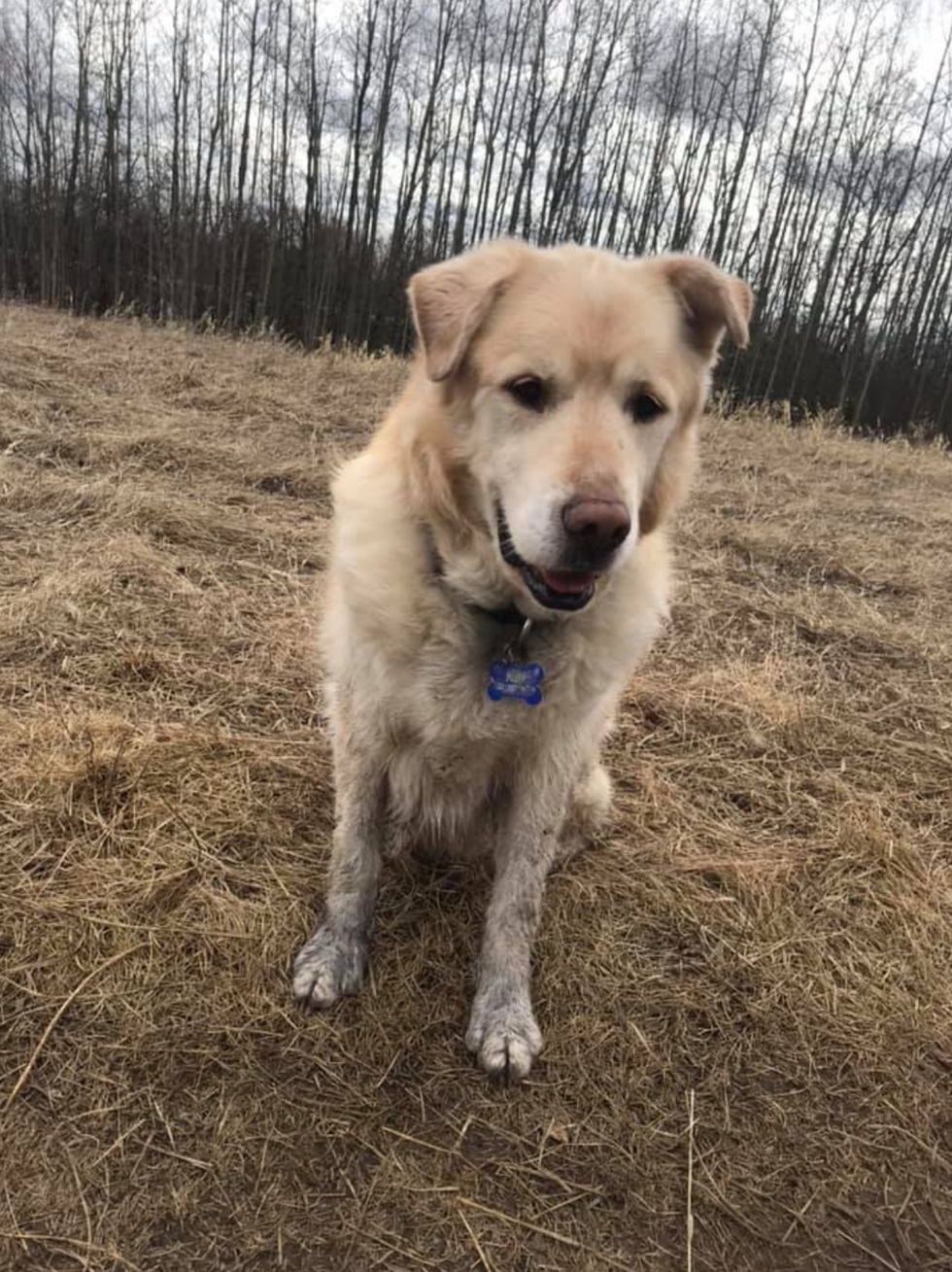 Just look at him now!
Kai is now a happier and healthier dog.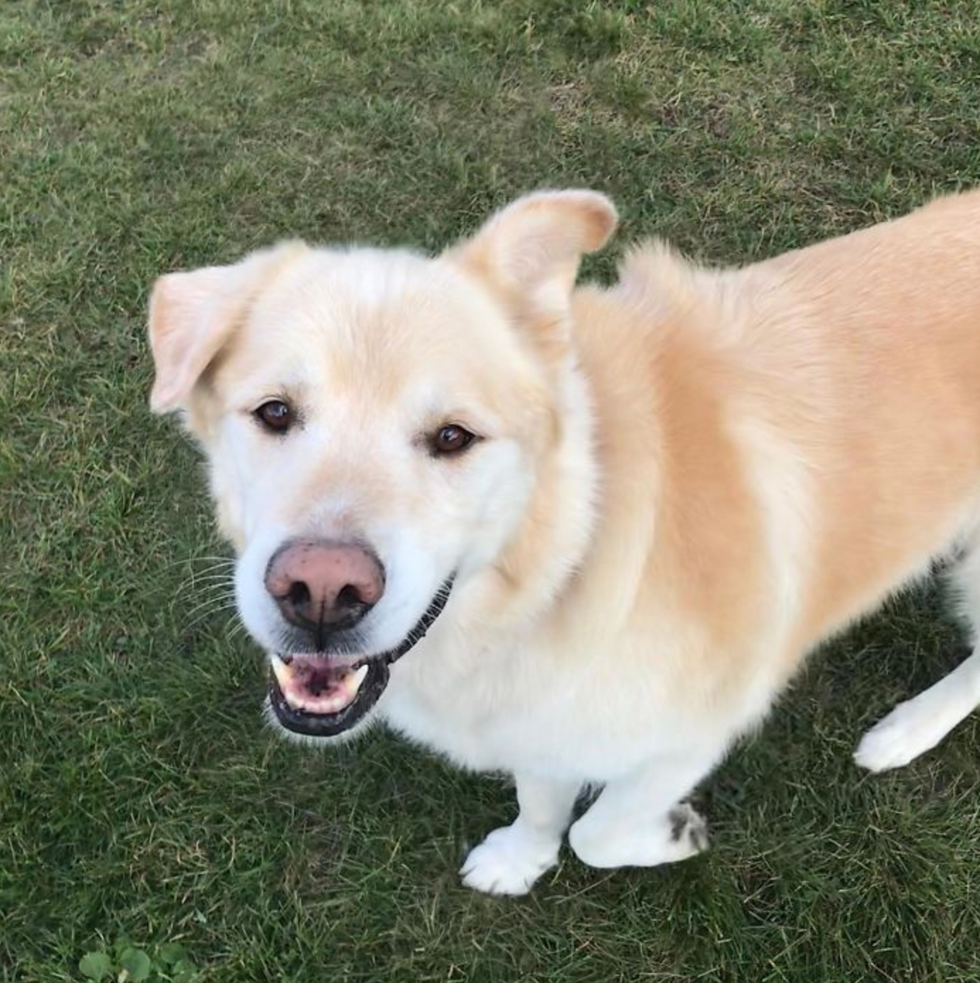 "Kai's favorite things to do are: go to the dog park and on road trips with me. He loves car rides and just being wherever I am. We have flown to New York City twice, he has been all over our home province of Alberta. He's also been to two other provinces and a few other states in the USA," Peggie said.
He has a completely organic diet.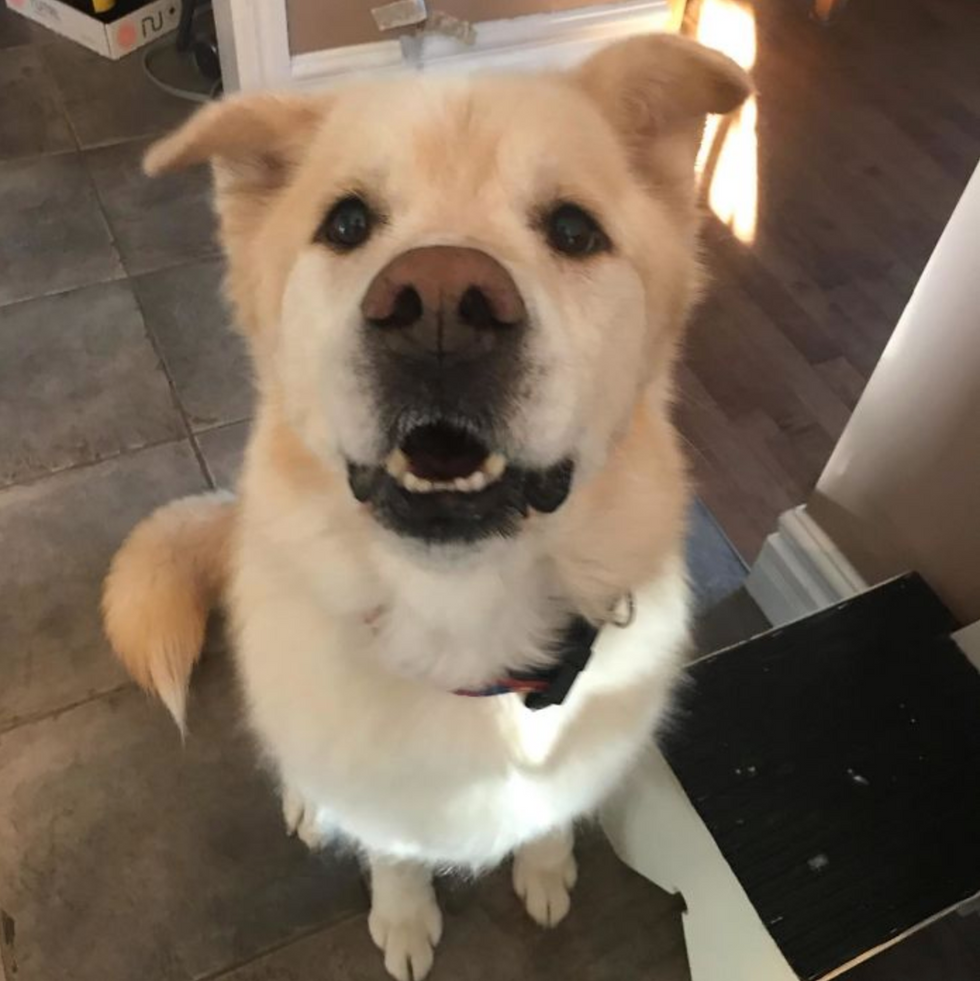 "Kai loves fruits and veggies as his favorite snacks. I don't feed processed dog treats. Only fruits and veggies (in addition to his dog food). He loves carrots, broccoli, blueberries, strawberries, pumpkin, watermelon, and is absolutely crazy over bananas. I cannot eat a banana without sharing. I never get a whole one to myself. Ever."
Kai even has a new meaning in life...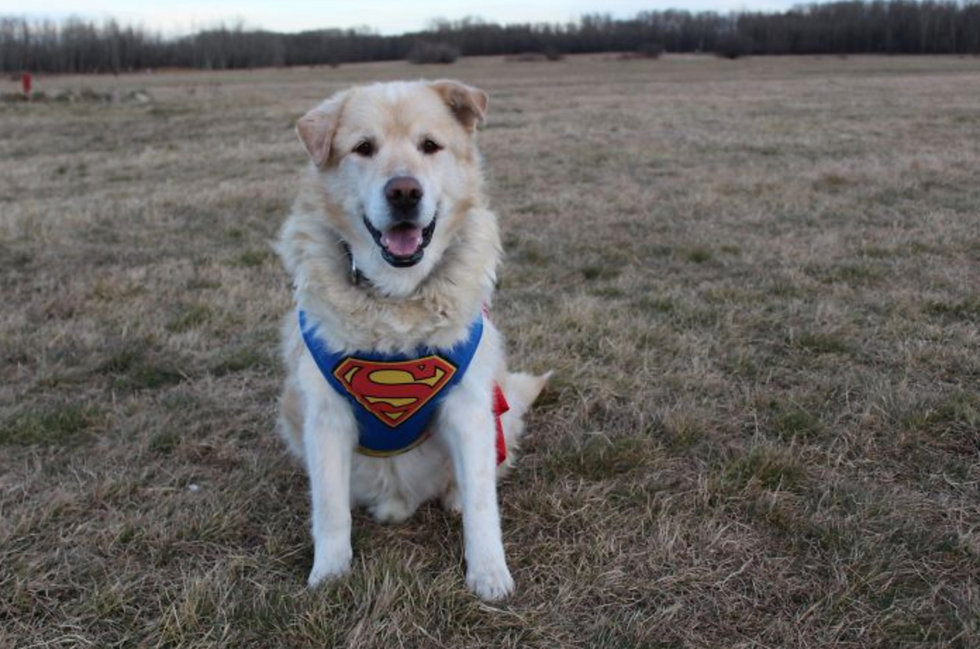 He's now a
therapy dog.
"Kai is now a ratified therapy dog. While we frequented the dog park during his weight loss, it was really the people he loved. So I decided to pursue having him become a therapy dog... he loves being a therapy dog and he loves going to the dog park. He is the best travel partner. He loves the car and has flown in a plane and been on a ferry."
Kai is proof that any pet owner can turn their dog's life around...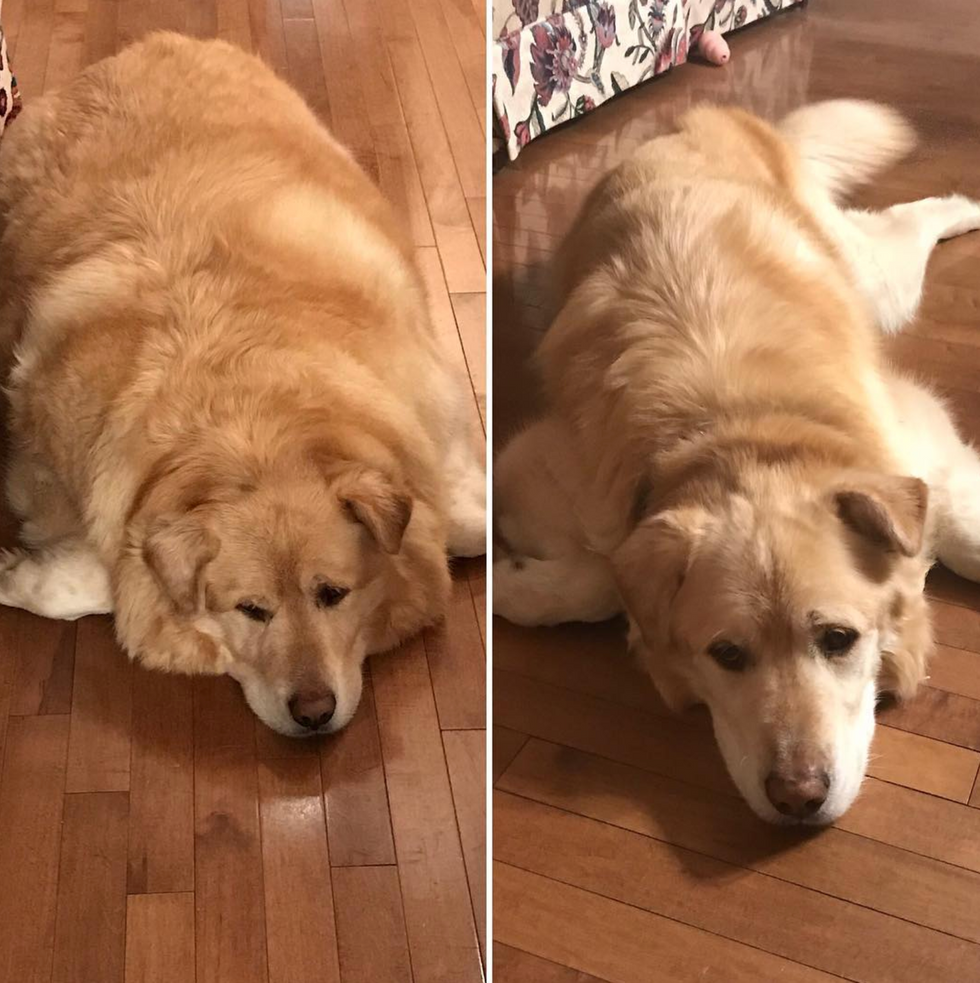 And we're so happy to see him thriving and living his best life! Make sure to keep reading to learn about the overweight stray dog that was rescued and given a brand new lease of life...