An owl has mistaken a duck egg for its own and has raised the duckling as her own... and it is the cutest thing!
Unusual animal friendships are simply the most heartwarming of things...
And the recent discovery of an owl raising a duck as her own has captured hearts all around the world. But firstly, let's take a look at some of the cutest little friendships...
Tinni the dog and Sniffer the wild fox...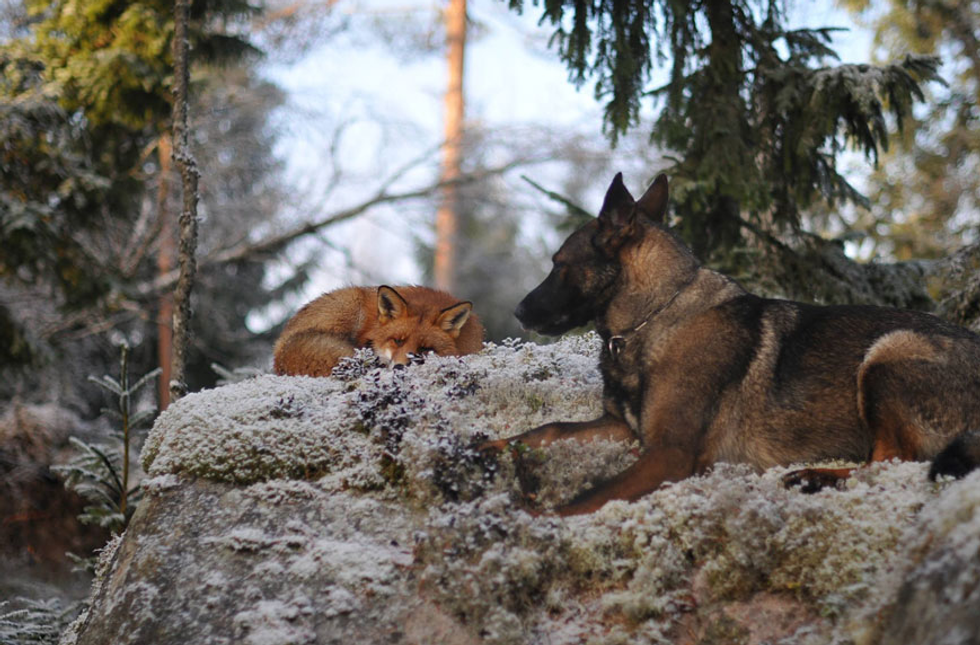 The pair met in a Norwegian forest.
And now they've become best friends!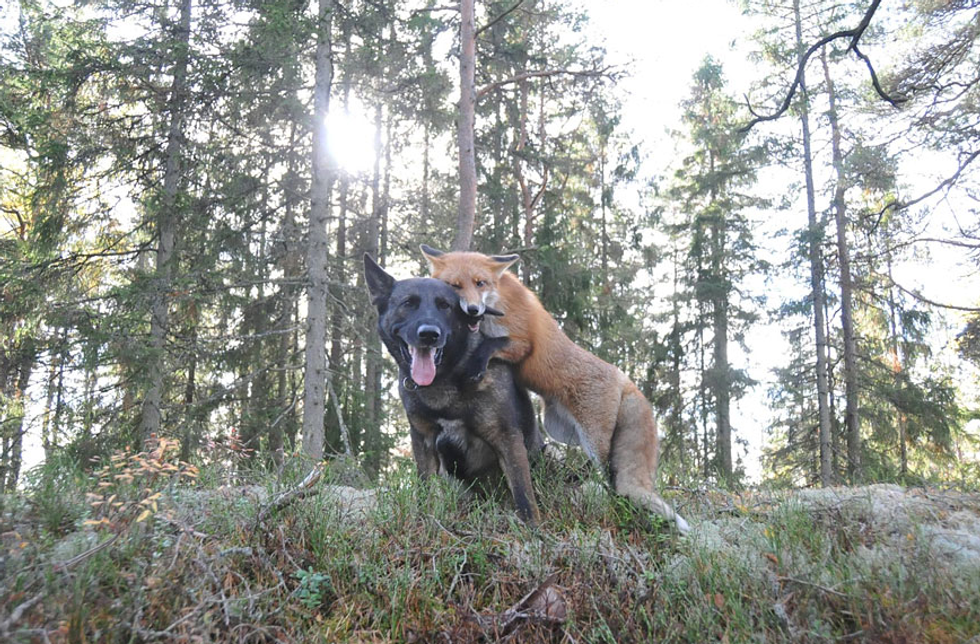 While on a walk, Tinni and his owner, Torgeir Berge, were on a walk together in the forest when they met a wild fox.
The pair instantly hit it off...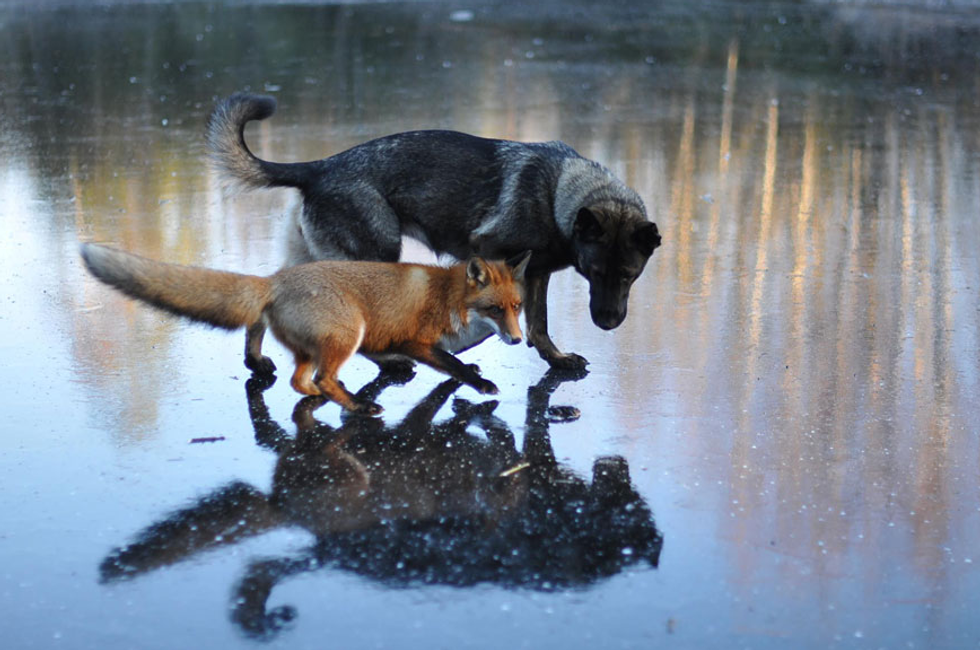 And now every time they visit the forest, the pair meet up to play around with each other despite all their differences.
Isn't that just the cutest thing you've ever heard?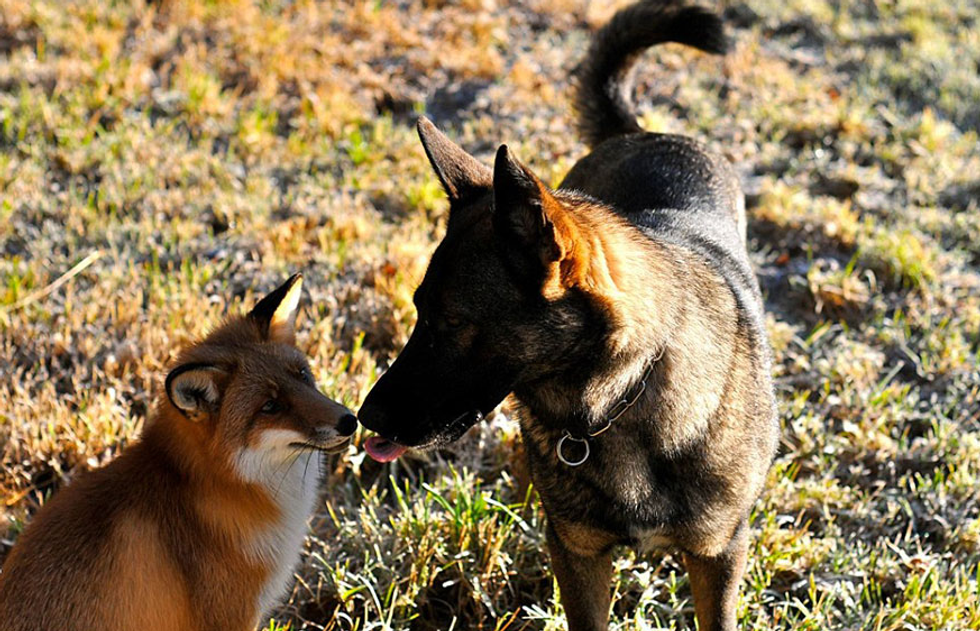 The experience has changed Berge's mind about Norway's fox-fur trade. He now wants to help work to ban the hunting of foxes. We love it!
Champy the horse and Morris the cat...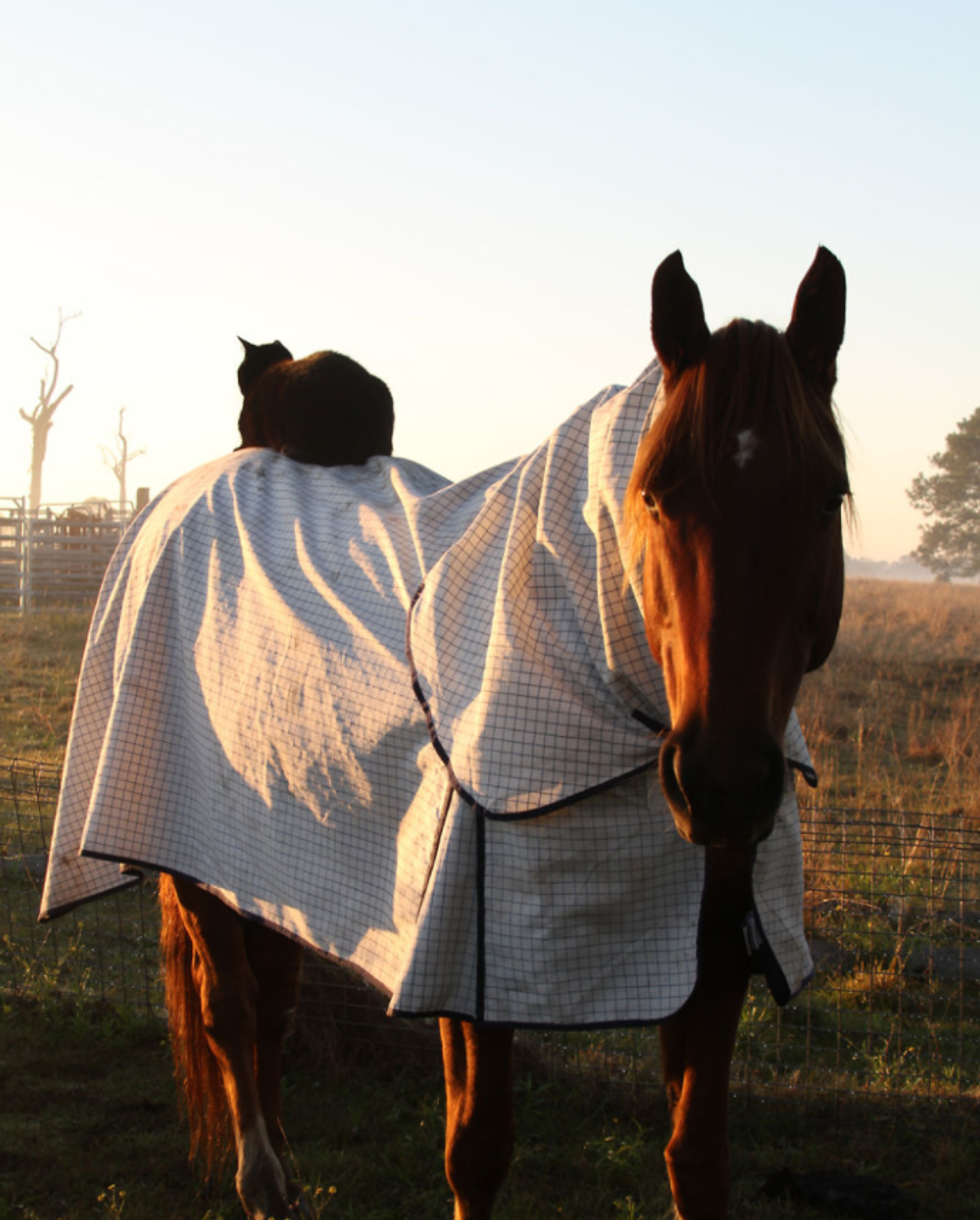 According to their owner, this pair has been best friends for the past 6 years.
And their loving bond makes for some good photo opportunities.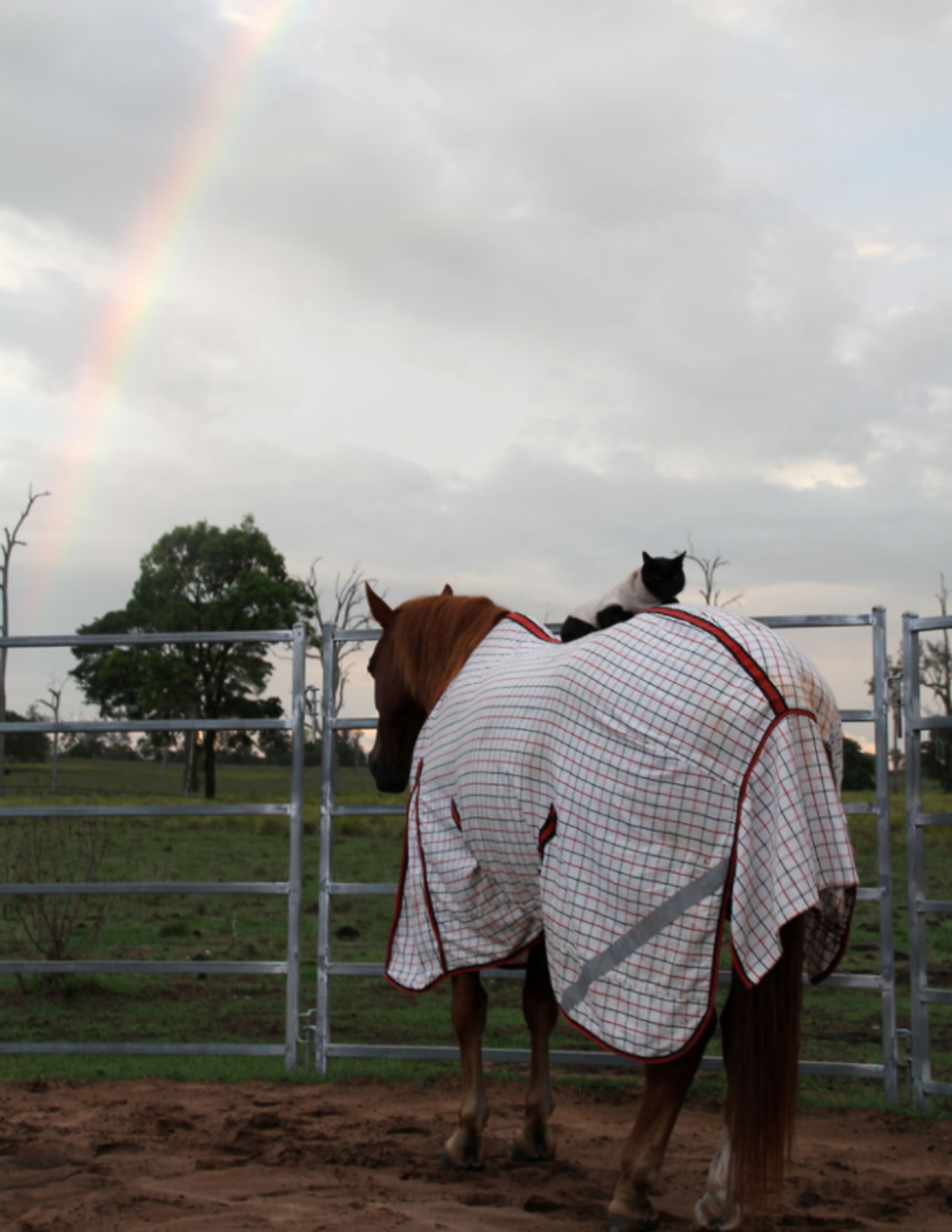 That rainbow really pulls everything together.
Champy once tried to befriend a kangaroo but he was not successful.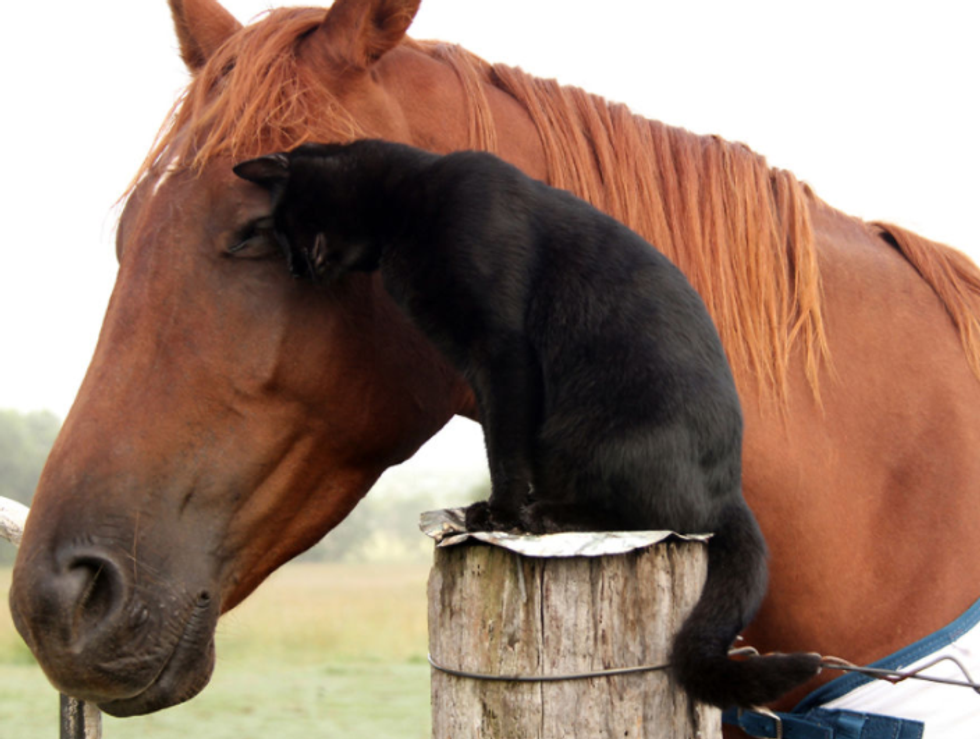 But in the meantime, he has Morris to keep him company.
They even have cute outfits!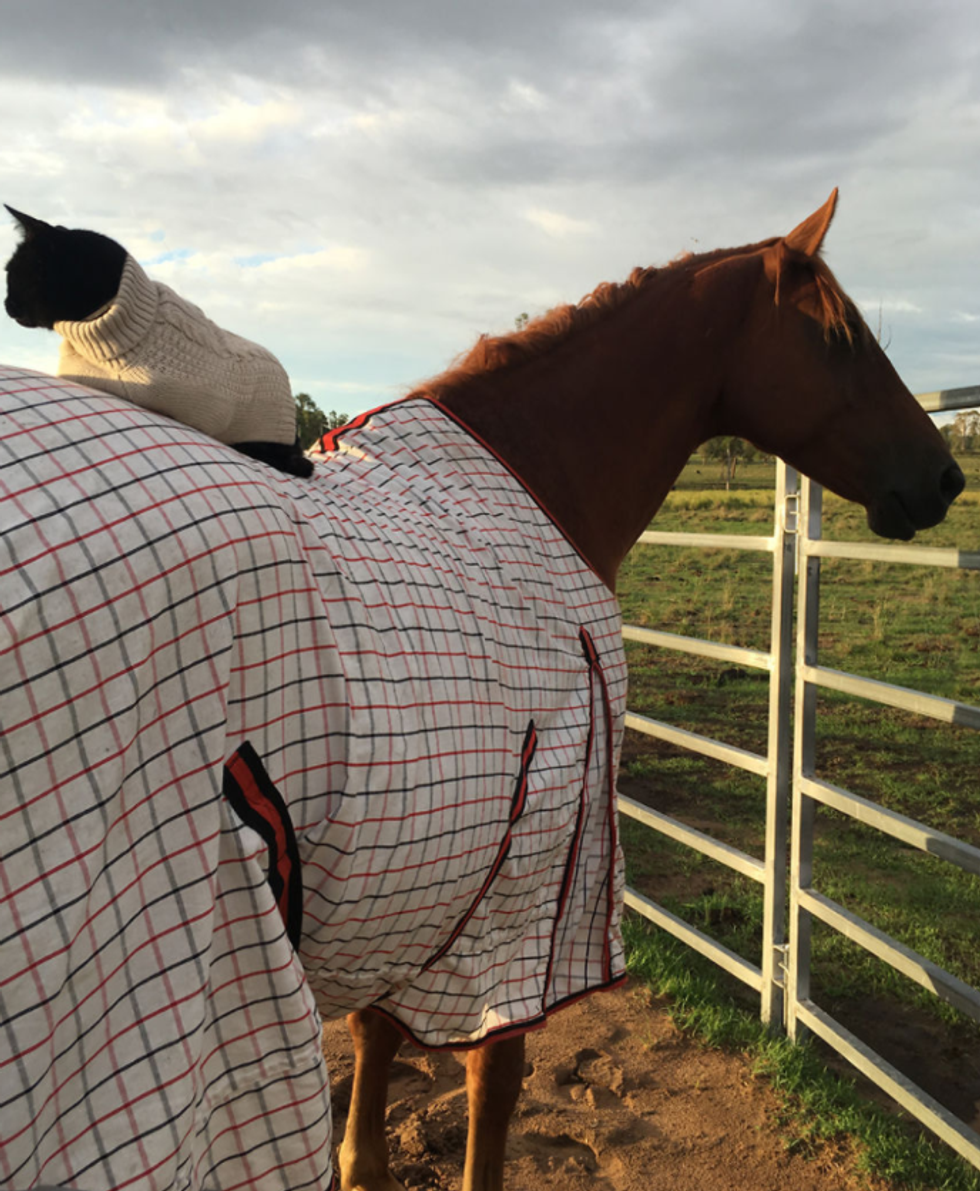 This photograph was titled: "You look this way and I'll look the other." They always have a watchful eye over the farm.
Dog and horse...
Keeping with the subject of horses, now we have a budding friendship between a horse and a dog. And as you can see, they're
really
fond of each other.
Dog and Hamster...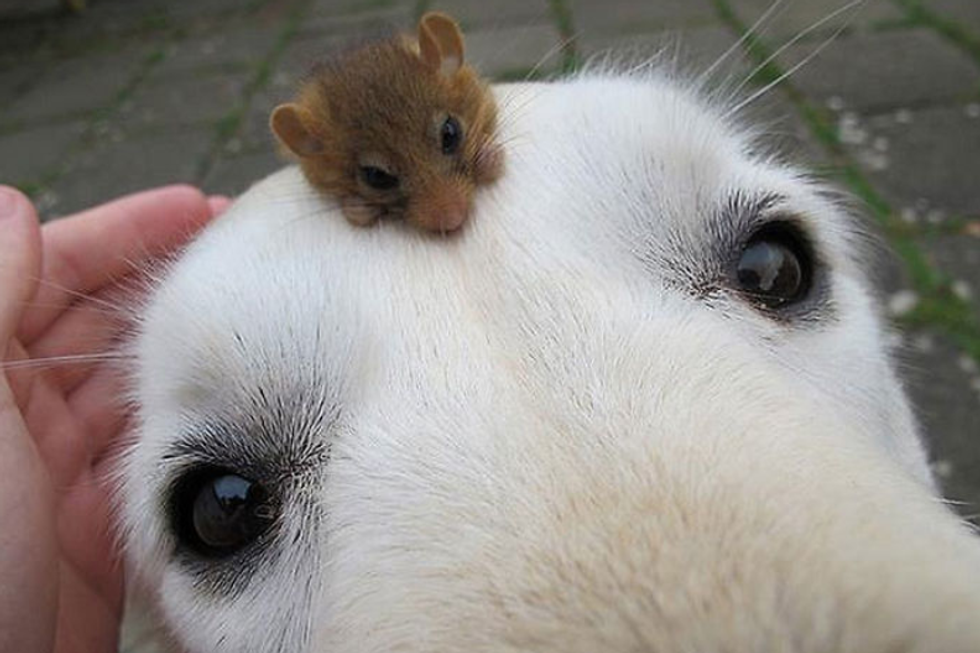 This combination provides a healthy dose of cuteness.
Goat and otter...
Imagine capturing such a beautiful moment? Wow.
Cat and dog...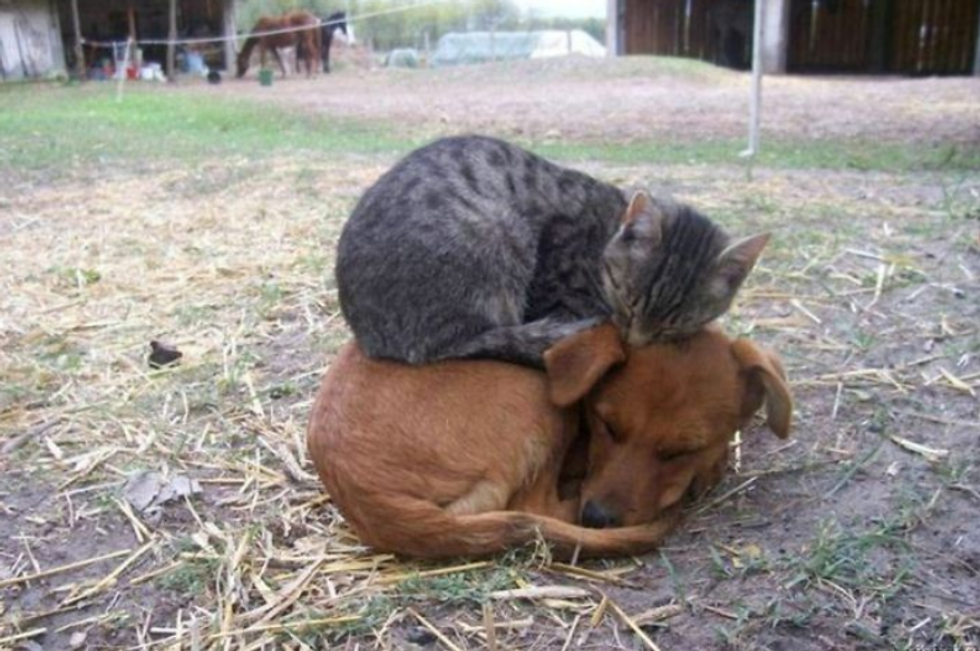 Now, these old age frenemies have decided to call it quits and become besties instead. Cute or cute?
Chicken and chihuahua...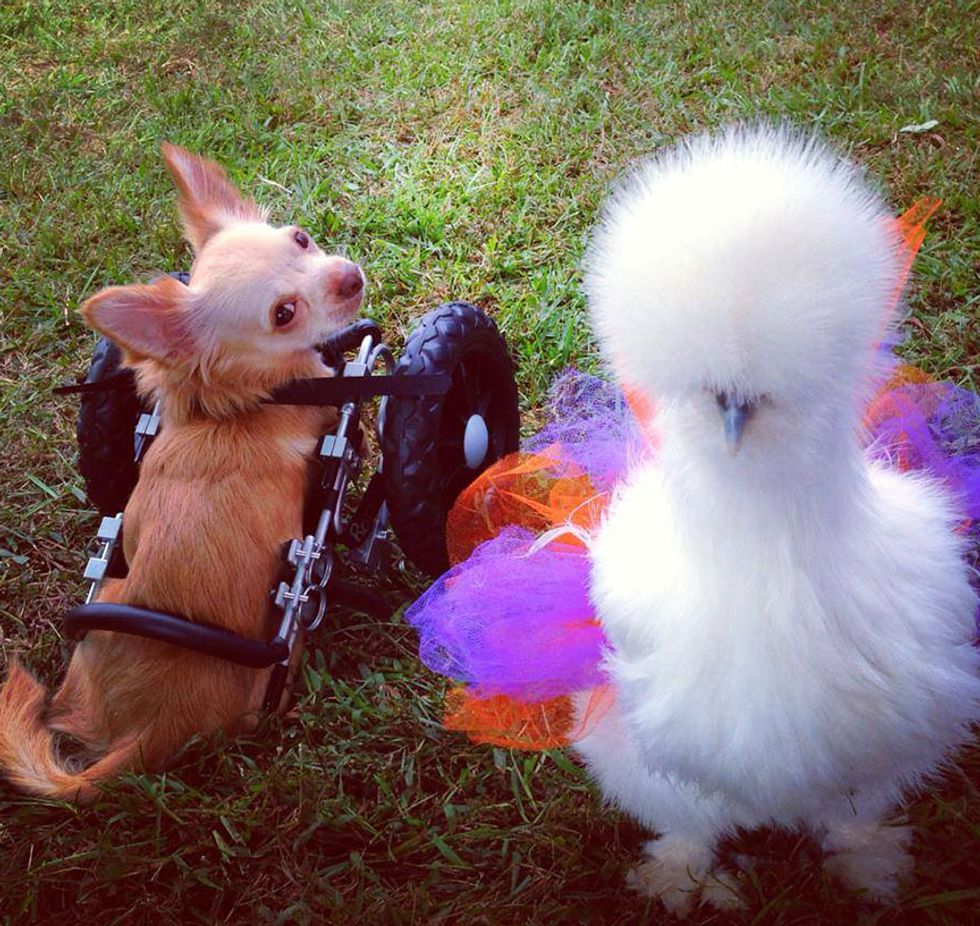 This unlikely combination found a love for each other while they were at Duluth Animal Hospital.
Penny, the chicken was rescued from a laboratory, while Roo was found on the roadside.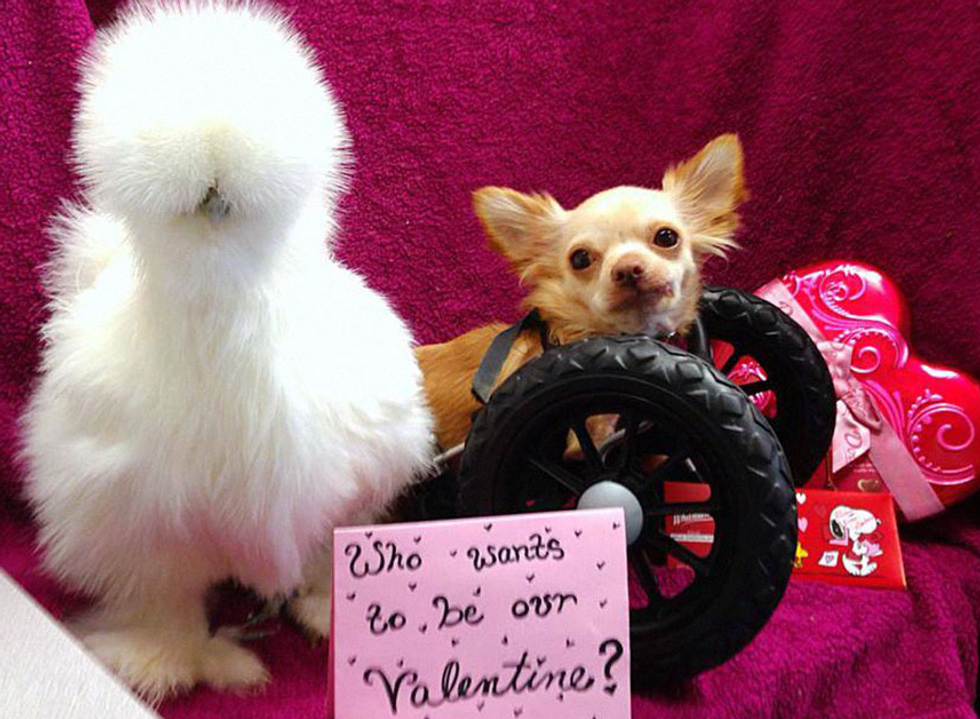 "She was an experimental chicken in the program and she had run the course of the experiment, so that was it for her," Williams told the Gwinnett Daily Post. "I asked if I could have her instead of them doing anything with her. I brought her home."
And since then, they haven't stopped spending time with each other.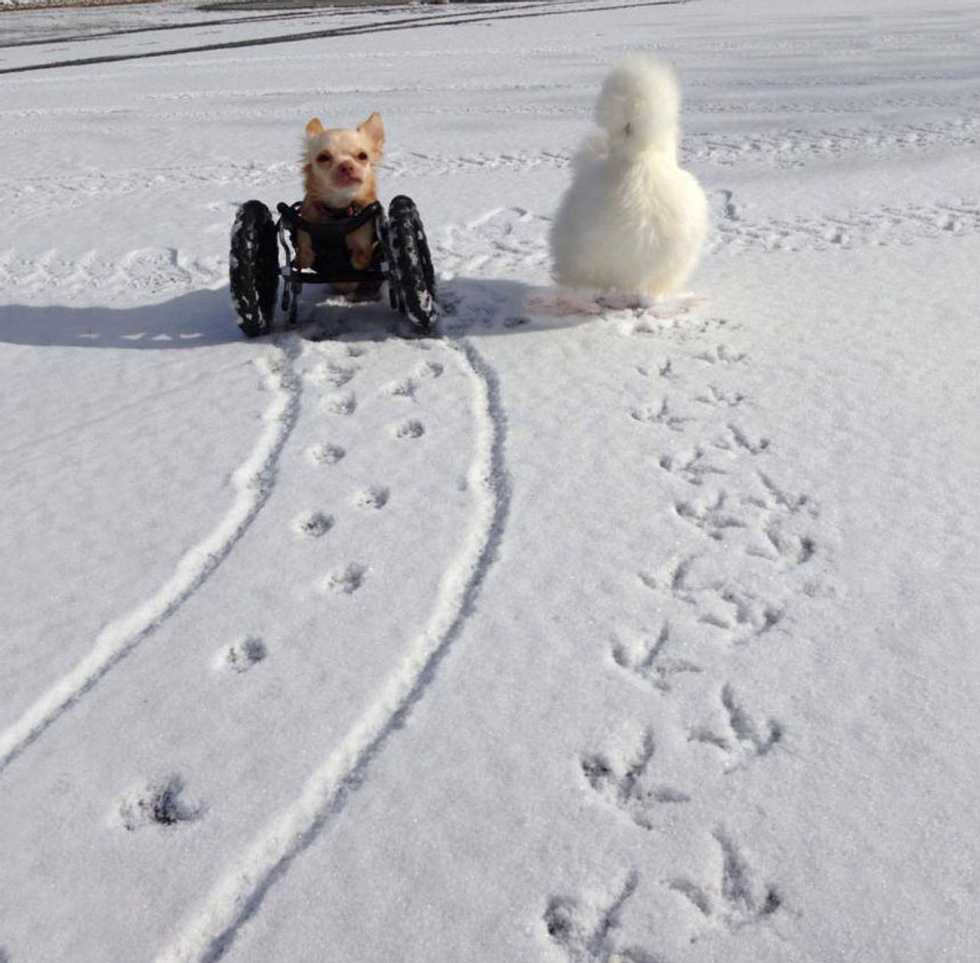 Did you ever think you'd see a two-legged dog and an overly fluffy chicken taking a walk in the snow? I's life's most simplest pleasures.
Pitbull and a chicken...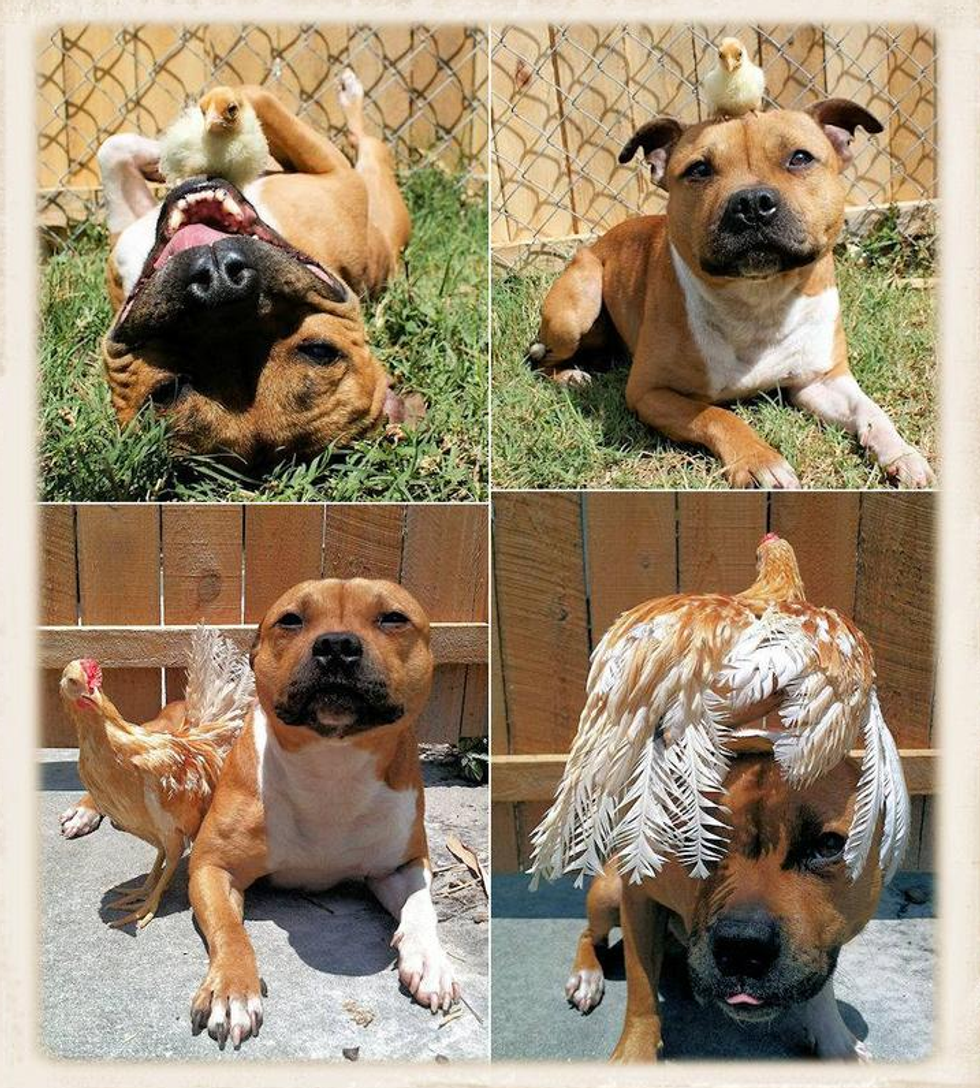 This Staffordshire Bull Terrier and her pet chicken have been friends for a while now and they've managed to steal our hearts.
Cat and rat...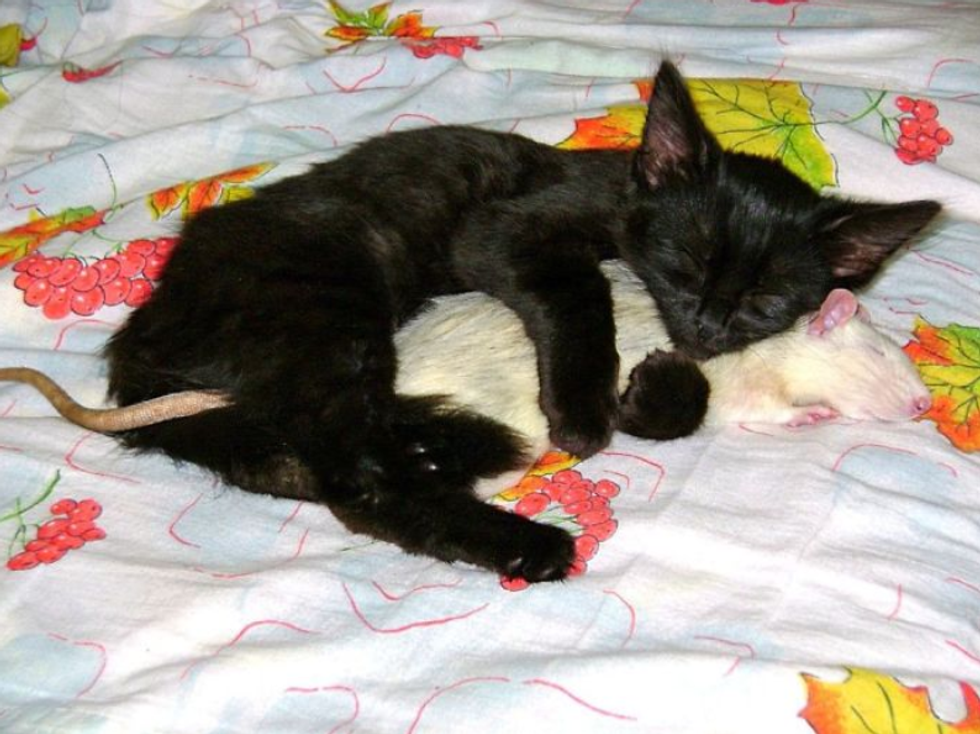 I know this isn't your typical friendship, but that's exactly what makes it more adorable! No? It's the rat, isn't it?
Bearded dragon and cat...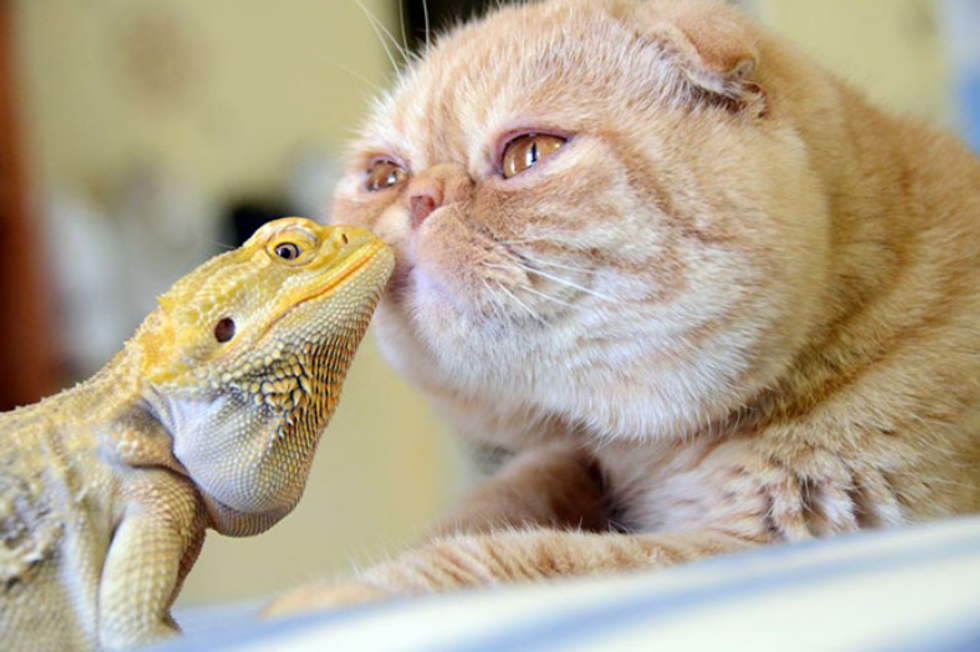 It doesn't matter what species you are, friendships can develop everywhere.
And finally...
The owl who took on a baby duck.
Laurie Wolf, who is a wildlife photographer from Florida, recently spotted an eastern screech owl who had taken up residence in a nest box in her back yard...
And he wasn't alone.
Apparently, the baby duck was alone at first.
Laurie had witnessed the duck's family over the last few days. "The baby duck was in the hole by itself, calling for the parents. We believe they heard each other because it suddenly left the box and made a beeline for the back fence and our neighbor's pond where the woodies have been hanging out... also, we had seen a female Wood Duck - about 3 or 4 weeks ago, remove a duck egg from a box that had been raided by something, and fly off toward this box with it."
And in a twist of events, an owl decided to settle on the egg and hatch it herself.
"We lost it in the trees and didn't want to disturb it. But we believe she put it in this box and the owl hatched it."
Now if that isn't the sweetest thing you've ever seen...
We don't know what is! For more adorable animal content, keep scrolling to read about the gorgeous rainbow bird...