Post Malone fans proved their ignorance and naivety recently when they inadvertently revealed that they had absolutely no idea who the Prince of Darkness, Ozzy Osbourne, was after he featured in Post's most recent album. Completely barbaric, I know.
But, in a hilarious twist of events, the Prince of Darkness has now revealed that he had no idea who Post Malone was before the collaboration. Irony at its finest.
Keep scrolling to read the full story, and to hear in full what Ozzy had to say about the young rapper...
Post Malone has sky-rocketed to stardom over the past few years...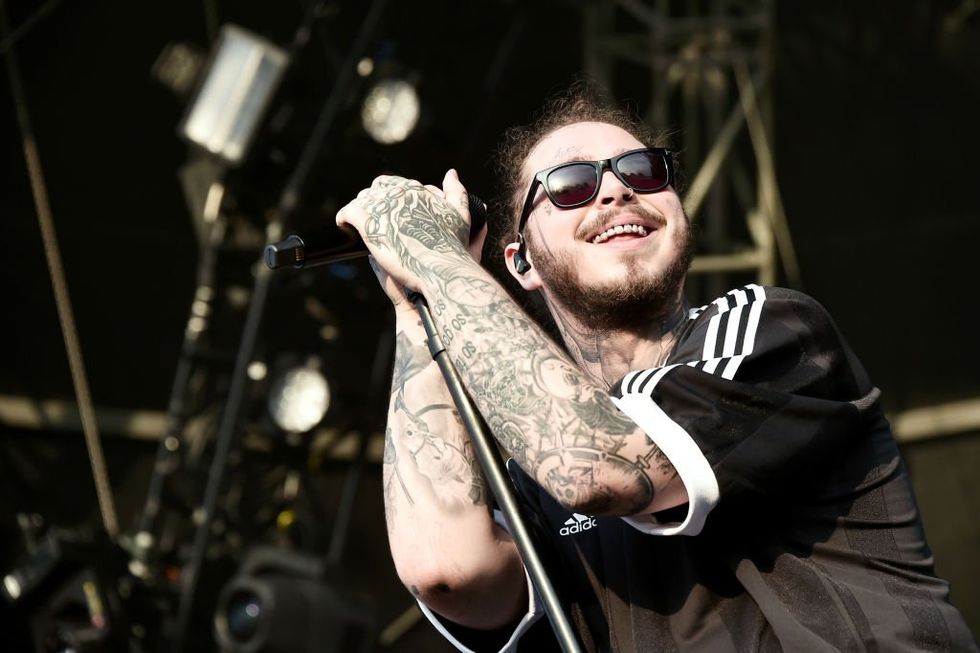 Post, whose real name is Austin Richard Post, is an American rapper who specializes in genres such as hip-hop, R&B, pop, and rock.
As of this year, Post Malone has sold over sixty million records in the U.S.
Post, who was born in New York, has also won 2 American Music Awards, a Billboard Music Award, and an MTV Video Music Award.
He's a pretty big face in the world of hip-hop and pop...
And he has always been open about the music that has influenced him from a young age.
It's no secret that Post is heavily influenced by a variety of music legends...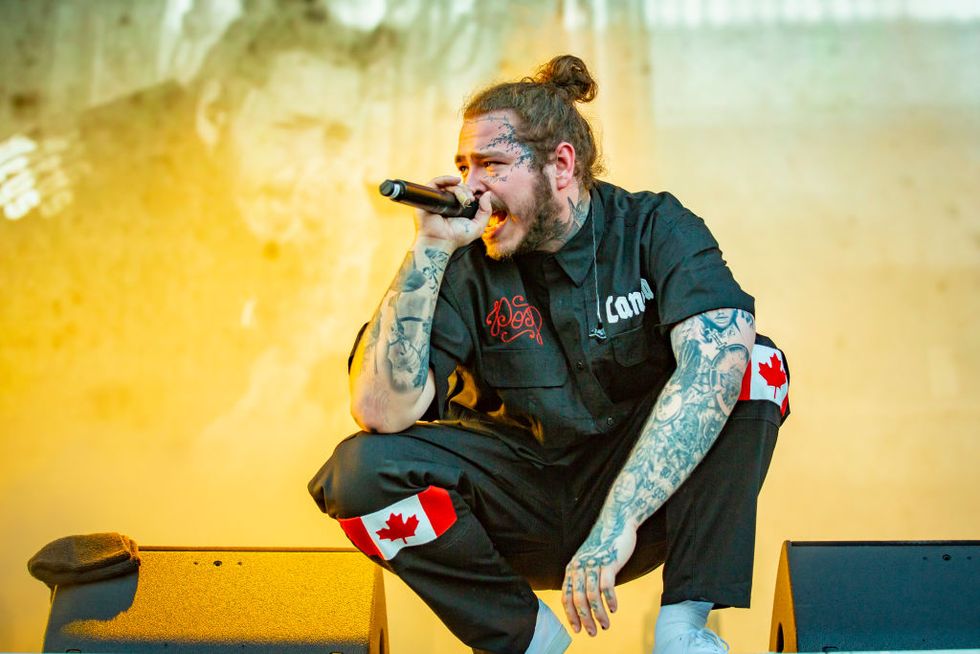 This includes the likes of Bob Dylan, Kurt Cobain, Johnny Cash, 50 Cent, and Kanye West. Post has
reportedly
said that Bob Dylan is a "genius" and "a God," and he has even gotten an honorable tattoo of Dylan.
His most recent album features several collaborations...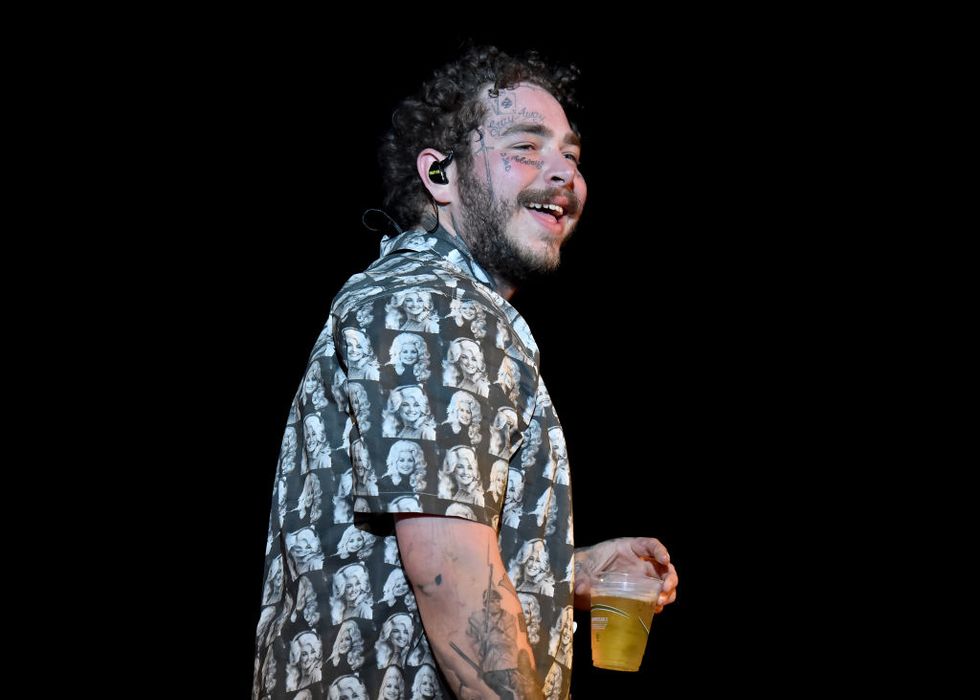 His third studio album,
Hollywood's Bleeding,
has just been released and features collabs with big names such as Travis Scott, Meek Mill, and SZA.
But the most incredible collab goes to...
The Prince of Darkness himself, Ozzy Osbourne.
Many recognize Ozzy from The Osbournes...
The hilarious reality show followed Ozzy, whose real name is John, and his wife, Sharon, with their two kids, Jack and Kelly. This British family living in LA were completely chaotic and out of control, but that's what made the world love them.
But it wasn't The Osbournes that made Ozzy famous...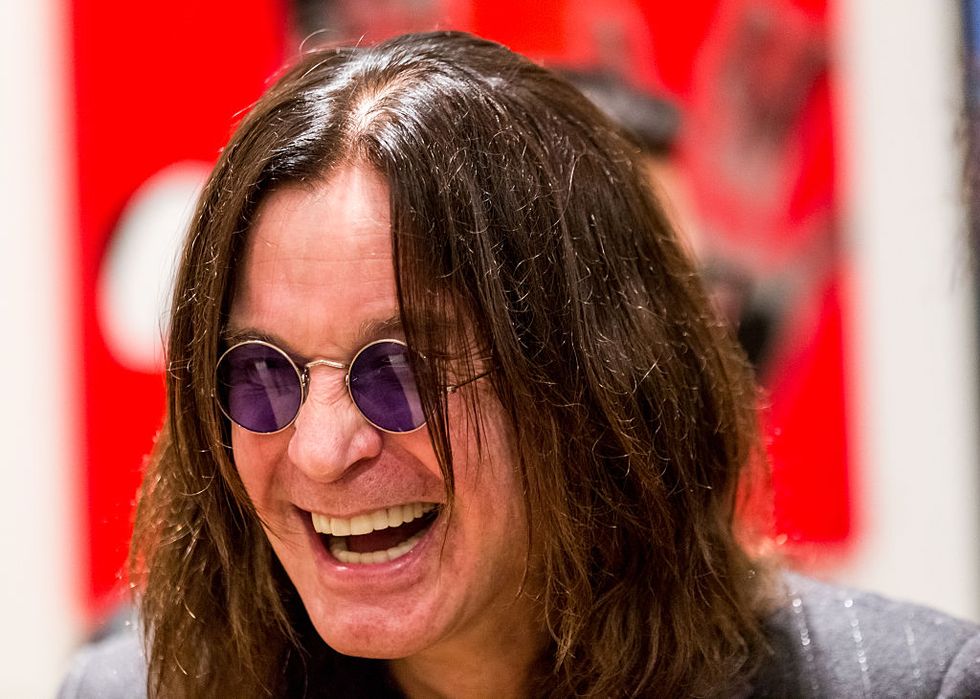 It's a sad reality that many Ozzy fans don't even realize that he is in one of the most famous and influential metal bands
of all time.
Black Sabbath is one of the greatest metal bands to ever exist.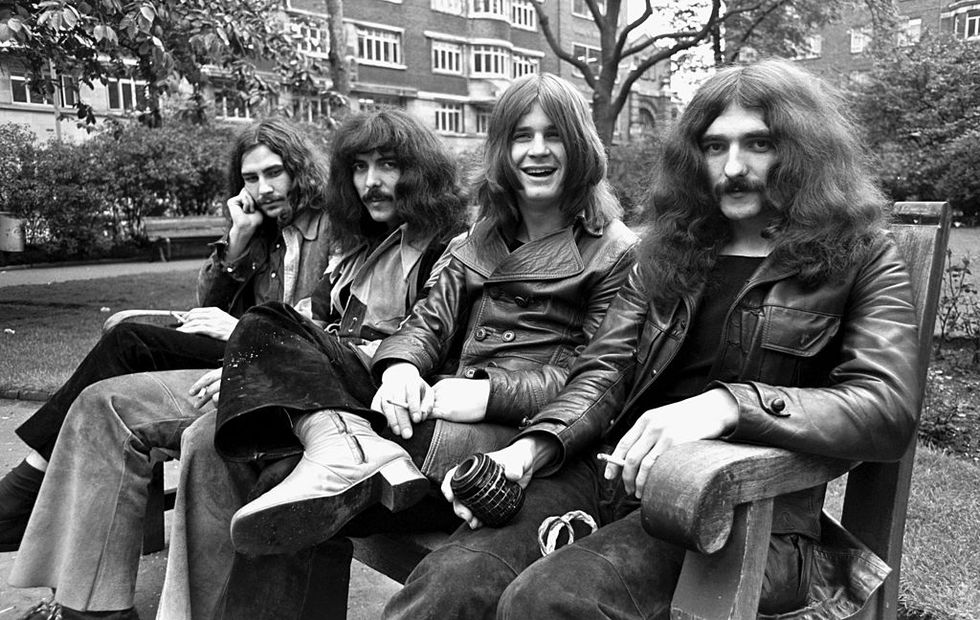 Hailing from Birmingham in the U.K, Black Sabbath were the first of their kind all the way back in 1968. Ozzy teamed up with bandmates, Geezer Butler, Tony Iommi, and Bill Ward, and, together, they started the era of heavy rock and metal music.
Sabbath wasn't only famous for Paranoid...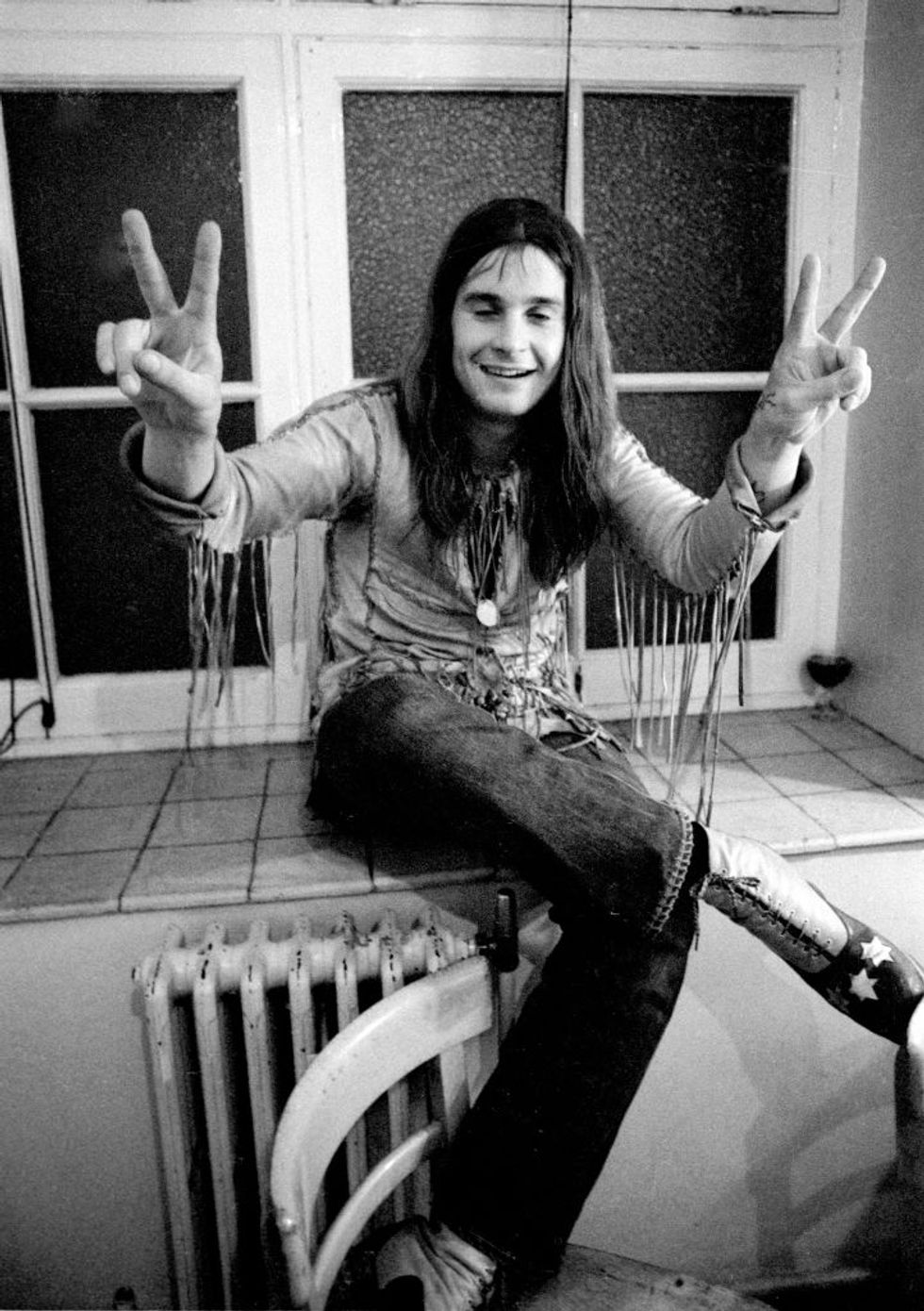 They were,
and still are
, renowned for their wild lifestyles back in their touring days. The band, Ozzy, in particular, were well known for their alcoholism and heavy drug use for years and years - and, somehow, they're all
still alive.
He's called The Prince of Darkness for a reason...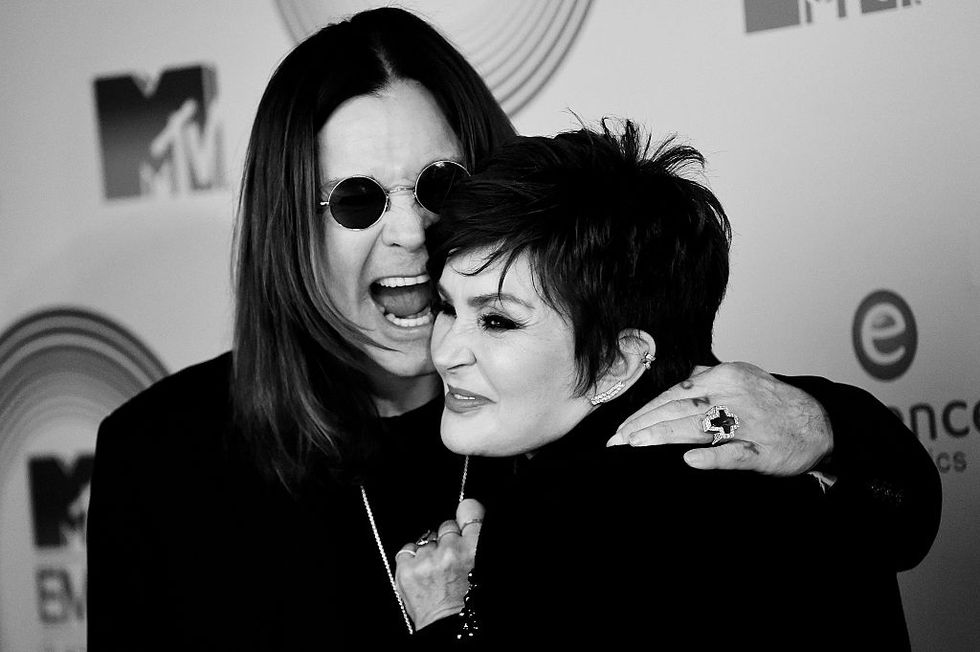 Ozzy has fallen under fire for numerous things, such as biting the head off a live bat on stage in 1982, snorting a line of live ants when on tour with Motley Crue, and taking every illegal drug that has ever existed. But one of the worst things that he has ever done was attempting to strangle his wife, Sharon, to death in 1984 when heavily under the influence of drugs and alcohol.
Ozzy has now been sober for nearly 7 years.
And his sobriety has allowed him to focus on his music and family life. Speaking to
Rolling Stone
back in 2017, he said: "Now I'm coming on five years clean and sober, and I've realized what a f****** idiot I was. I mean, I'm still nuts, but in control of it a bit more."
Ozzy was excited to collaborate this year with Post Malone...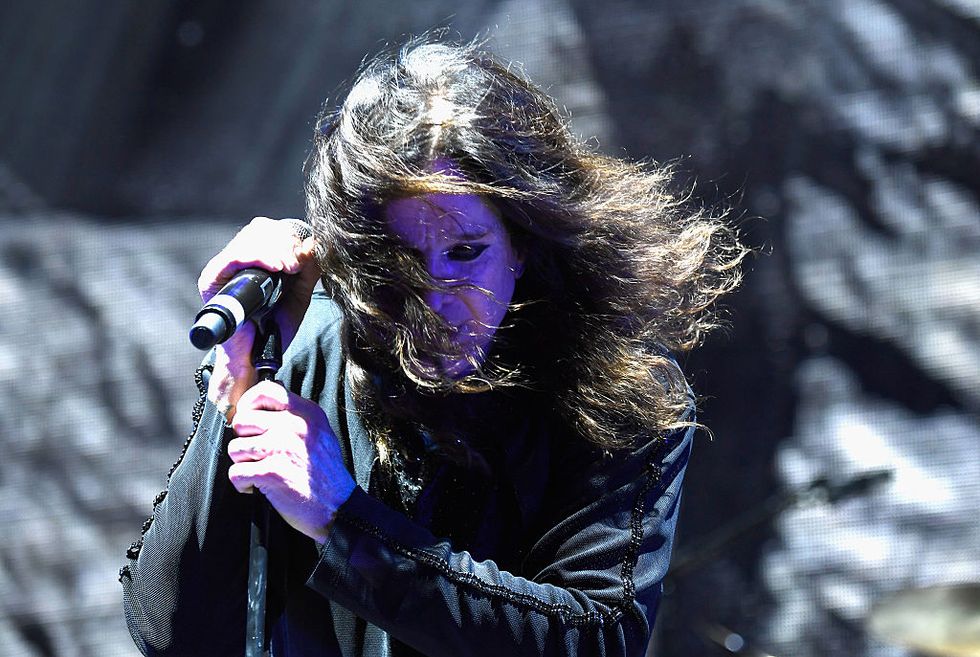 According to LoudWire, the metal legend said
that their song
 was his "favorite" appearance since he was in Sabbath. But what about Post's fans?
A lot of Post Malone fans seem to be clueless as to who Ozzy is...
who tf is ozzy osbourne ???!??! this is why I love post malone for shining light on unknown artists

— Edd (@Edd)1567748219.0
And they have actually been praising Post for "shining light on unknown artists." Ozzy Osbourne is a living legend in the world of rock and metal music and the fact that a lot of Post Malone's work fits into the rock genre means that fans should have
at least
a
small
idea of who Ozzy is...
It gets worse...
Post Malone's album is so good. Idk who this Ozzy Osbourne guy is but Post just put bro on 💯🥇 He's bout to blow up… https://t.co/FSR9vsRKdR

— Keshawn👑° (@Keshawn👑°)1567905224.0
Fans are crediting Post for Osbourne's rise to fame as he's "about to blow up hella fast."
Ozzy's "first song"...
Ozzy Osbourne did so good for his first song! So cool of Post Malone to put him on like that!

— Daniel (@Daniel)1567940497.0
Ozzy's first song was all the way back in 1968, I'll have you all know...
Fans of the Prince of Darkness was quick to correct these naive and clueless fans...
Ozzy Osbourne didn't bite the head off of a bat, snort ants, and piss on the Alamo for you to think Post Malone put him on the map

— Justin Schack (@Justin Schack)1567961400.0
"Ozzy didn't bite the head off of a bat, snort ants and p*** on the Alamo for you to think Post Malone put him on the map" one user passionately wrote.
People are losing hope for this generation...
People really think Post malone made Ozzy Osbourne famous. This generation is hopeless

— Jose (@Jose)1567960469.0
Imagine
not knowing
who John Lennon is? It should be exactly the same with Ozzy Osbourne, a man in a band that has impacted the music world just as much as The Beatles.
Ozzy fans are keeping it real...
Dear young dumb #PostMalone fans https://t.co/ubLmb6mc1S

— Zac (@Zac)1567962714.0
And they are branding Post Malone fans as "young and dumb."
A lesson well learned for Post Malone fans...
The Daily Dot
reported that Post said about Ozzy: "I think he crushed it." "Ozzy was talking to [Andrew] Watt, and Watt was telling me, yo, 'This is my favorite thing I've done since, you know, Sabbath. Since I started my own way.'" So far, the album has received fantastic reviews and it sounds like the Prince of Darkness has, as always, done a spectacular job in making some brilliant music.
But, now, there has been a spectacular turn of events.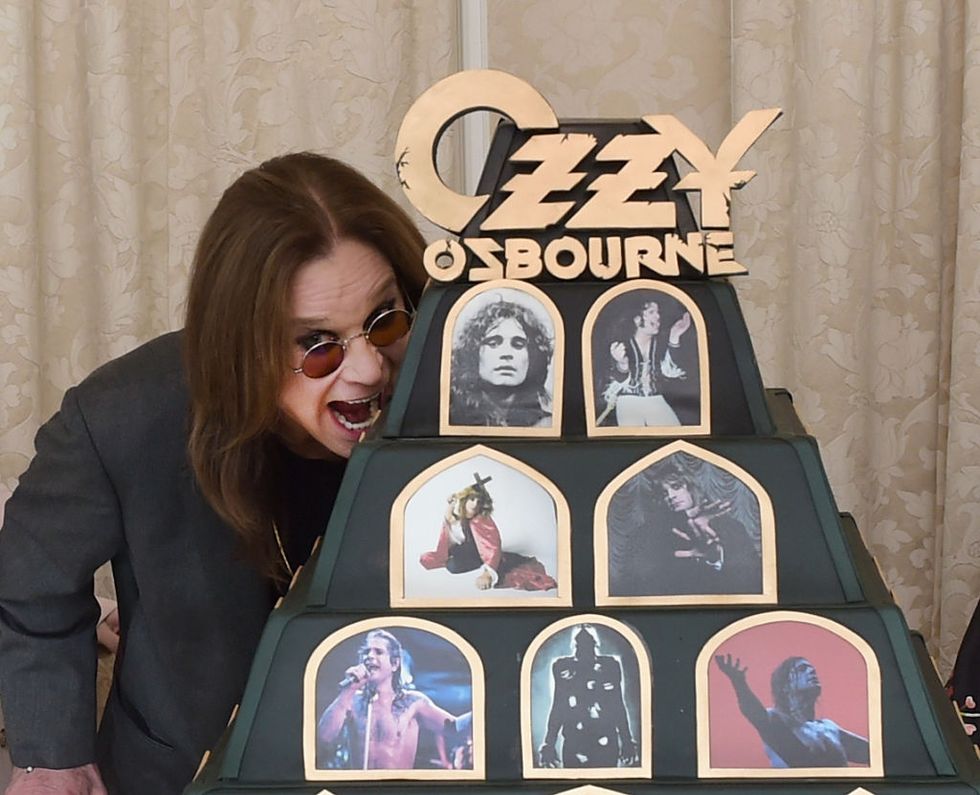 Because it turns out that, despite Post Malone fans not knowing who Ozzy is, Ozzy didn't know who
Post Malone
was. If that makes sense.
Ozzy didn't have the faintest clue who the rapper was.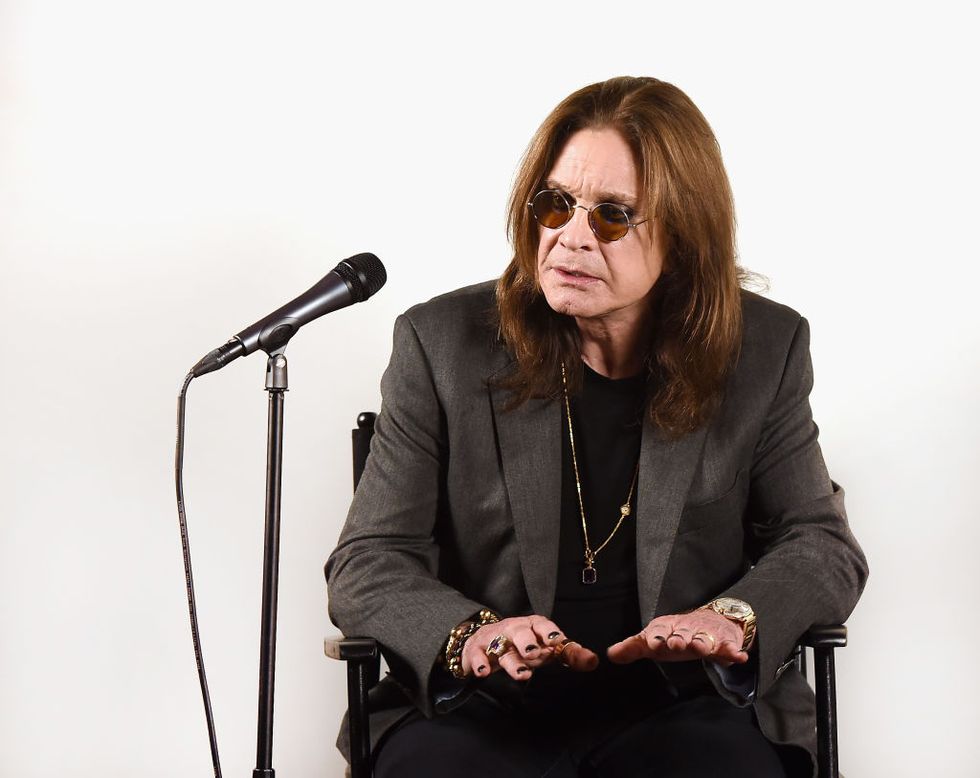 In an interview with 
The Sun
, The seventy-year-old rocker spoke about working on new music and said that, despite having never heard of Malone, collaborating with him led to him beginning work on a new album with Malone's producer.
But, in classic Ozzy style, he agreed to the collaboration anyway.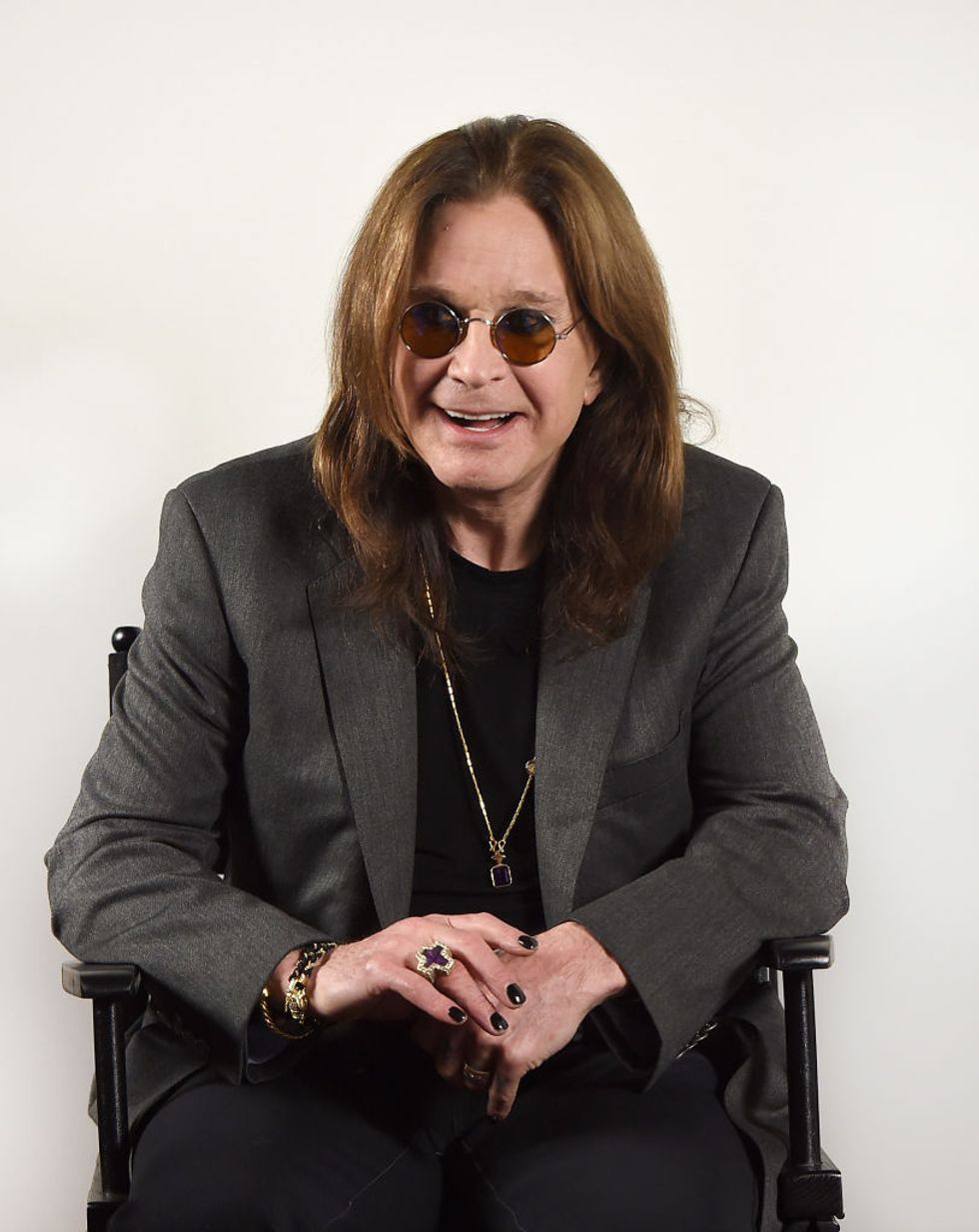 "I'd never even heard of this kid." Ozzy nonchalantly explained. "He wanted me to sing on his song 'Take What You Want,' so I did, and then one thing led to another."
And, amazingly, Ozzy went on to set the foundations for a new album.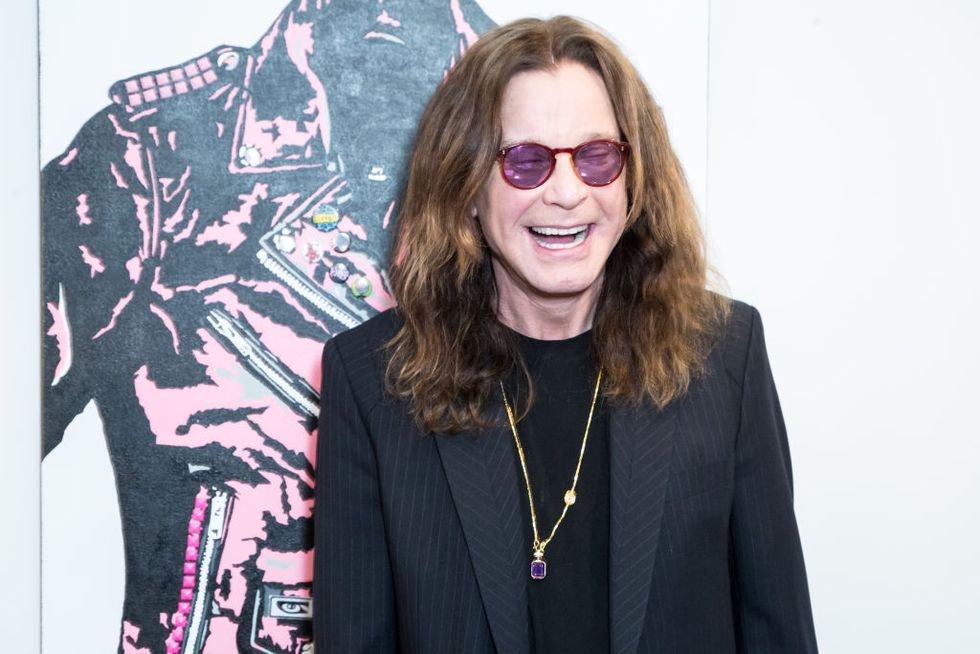 All through collaborating with "some kid" he'd never heard of. "I started recording a new album with Post Malone's producer Andrew Watt. It's only 9 tracks but it was a catalyst to get me to where I am today."
Ozzy credits Post for "getting him off his ass."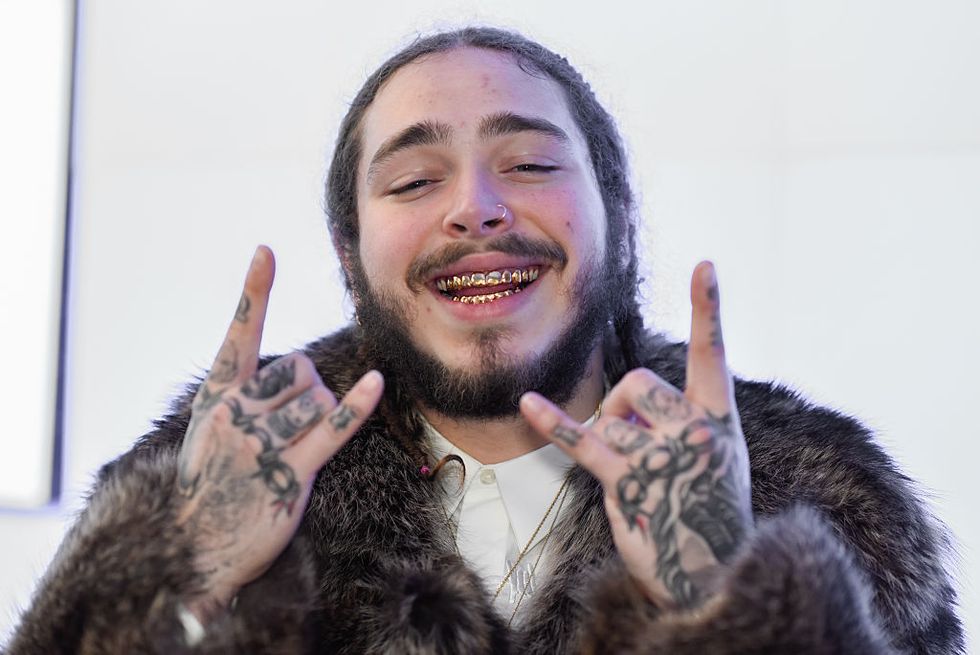 Ozzy was in hospital shortly before the collaboration after an accident in his home. "If it wasn't for making this record I would still be on traction, thinking, 'I'm going to be lying here forever'. I've missed music so badly. My fans are so loyal and so good. Up until making the album, I thought I was dying. But that got me off my arse." Thanks for bringing the Prince of Darkness back to us, Post. Speaking of old classics vs modern bangers, keep scrolling to hear about the "unknown" band, Tool, de-throning Miss Taylor Swift and to learn why people are so pissed about it.