Parents in the View Park-Windsor Hills area of Los Angeles are outraged after a controversial homework assignment was given to second graders.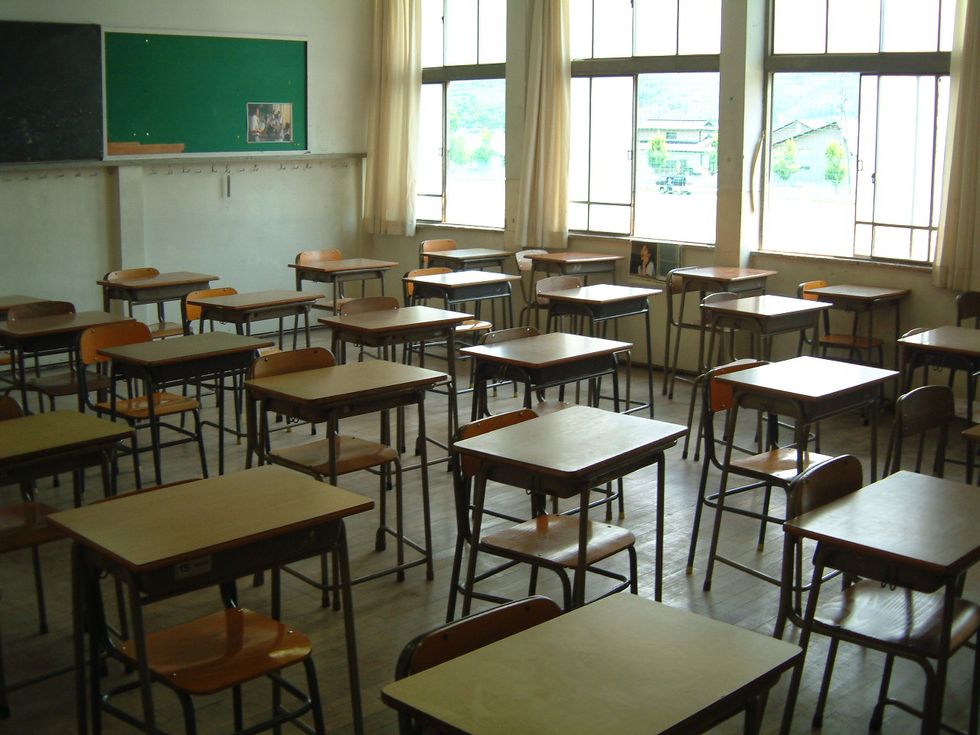 "When I read it I immediately told her she would not complete that assignment," parent Kelly Gray said.
The math assignment out of Windsor Hills Elementary School, which was posted on Facebook, used the words "slave," "master" and "cotton" in an assignment handed out to students during Black History Month.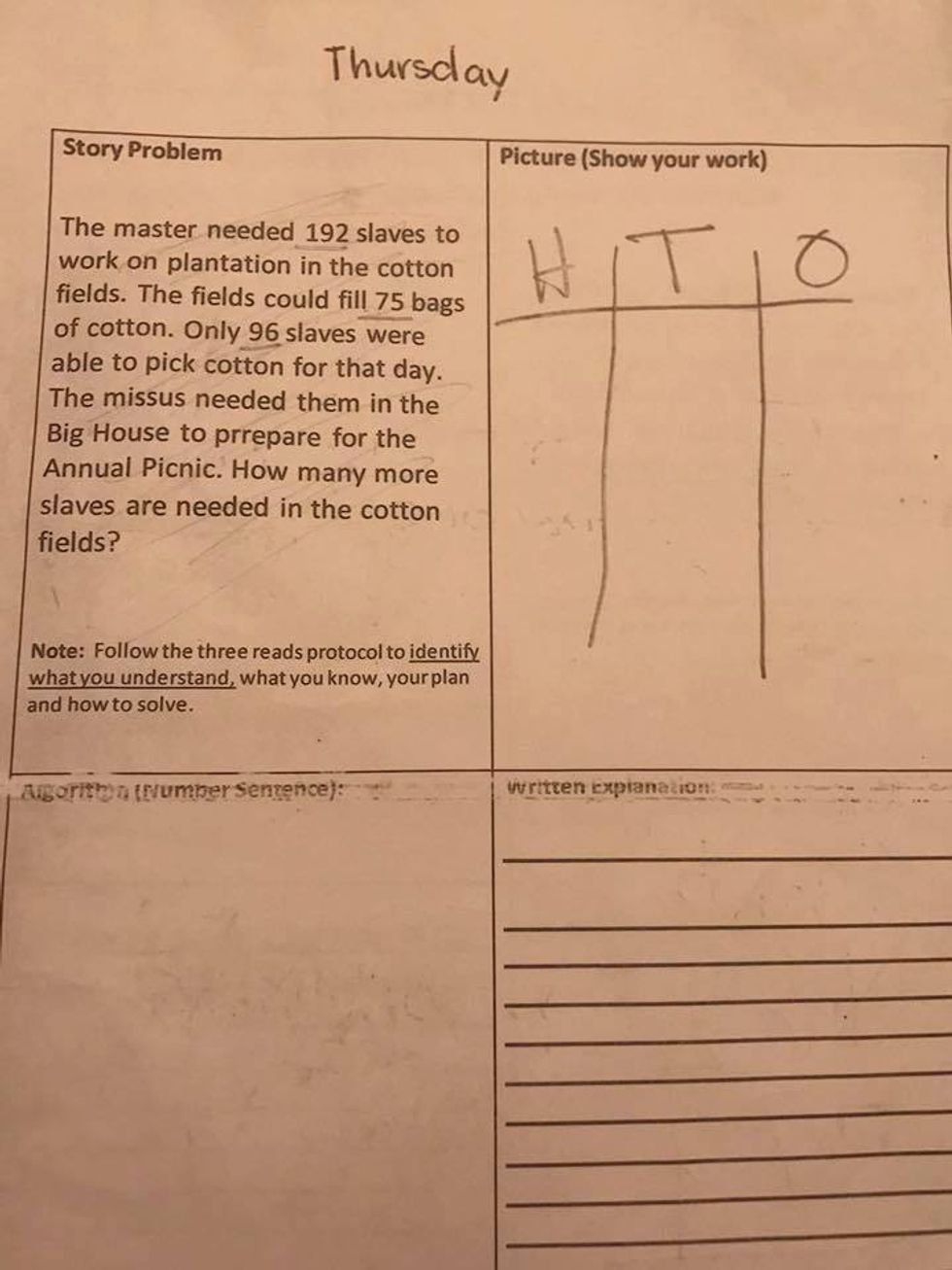 via: Facebook
About 88 percent of the school's students are black based on 2013 state data,
The Los Angeles Times
reported. "I don't believe anybody was being malicious but nobody was being cautious," Gray said. "Someone could have said, 'No! Are we really giving this assignment?' I can't image a month of any year of any era when this would be appropriate."
People on Facebook agreed, and the post has since been shared more than 12,000 times with more than 1,100 comments.



People on Twitter also had strong reactions to the homework assignment, including former first daughter Chelsea Clinton.
In response to the backlash, the Los Angeles Unified School District Superintendent released the following statement:

Let's hope the investigation leads to the prevention of anything like this happening again in the future.