Fortnite has captured the hearts of thirteen-year-olds all around the world. But recently, it seemed as if the game had "ended," which sent children into some sort of meltdown. Instead of being able to play the game, all you could see when it loaded was a black hole.
So, if you're in the mood to see a bunch of kids' reactions to their favorite game being replaced with an image of a glowing hole (yeah, don't ask me why), then keep scrolling.
One of the most popular video games in the world has caused a stir.
Fortnite was stealing all the headlines as kids all around the world lost their **** after their beloved game "crashed" on them.
Instead, all they could see was a black hole.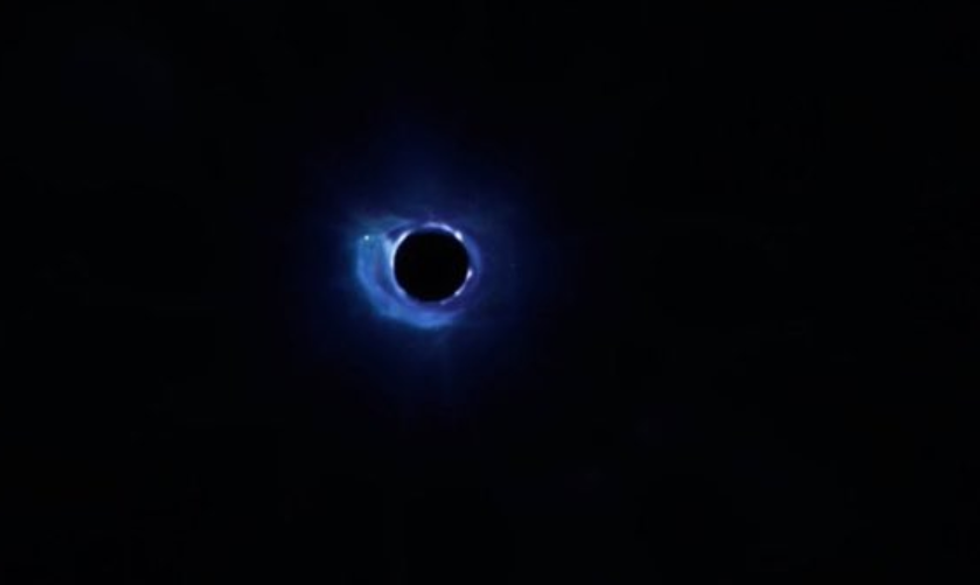 via: Twitter
A black circle with a glowing, blue outline.
No one was able to access the game.
The servers crashed right before the game was supposed to launch their Season 10 event, leaving players in the dark. Literally.
And everyone was worried about their "character players."
Graphics known to the gaming community as "skins" can cost up to twenty dollars and players were worried that everything they bought was taken away from them.
One mother in England described what her child was going through.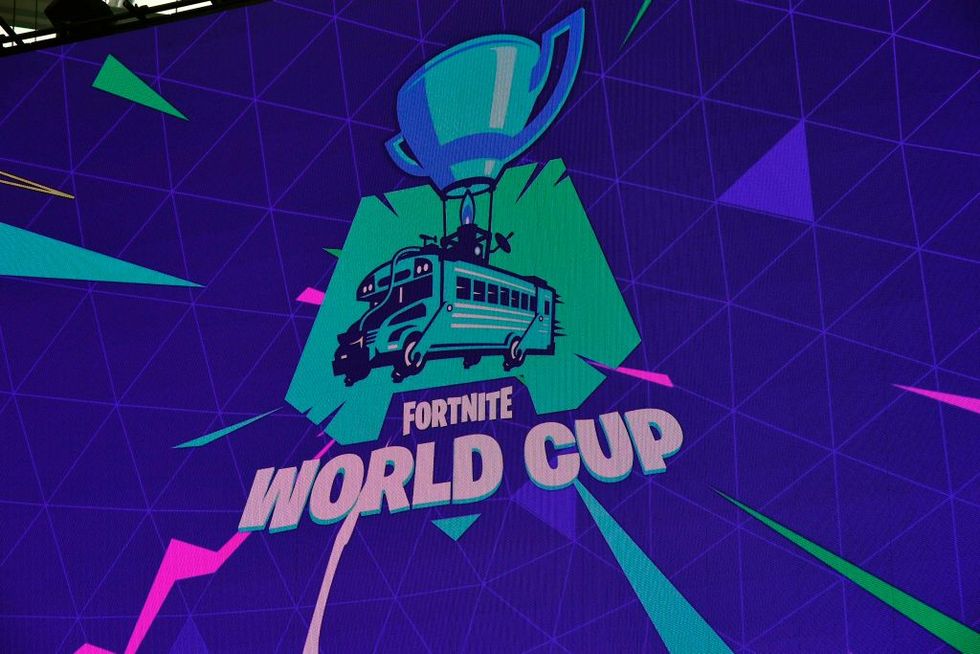 via: Getty Images
Kayla Williams said this: "My son is heartbroken, he's spent a massive £3,000 ($3775) on this game since he started playing in Season 2."
She questioned what Epic Games was going to do...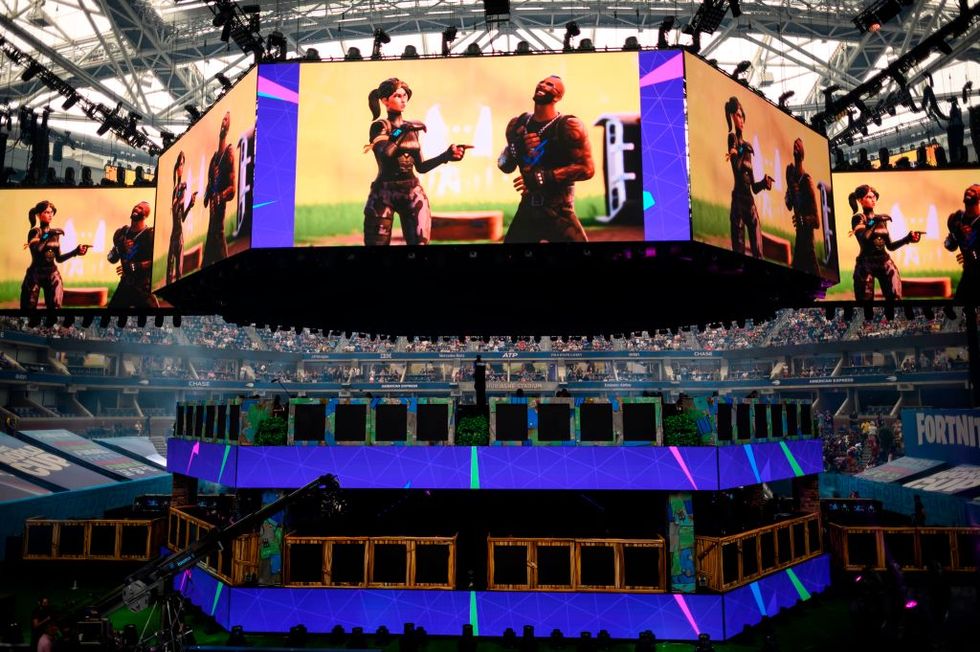 via: Getty Images
The developer of Fortnite, Epic Games, was receiving lots of questions about the abrupt ending of the game, with many begging them not to delete their "skins."
Epic has gone as far as to delete the tweets on the Fortnite Twitter account.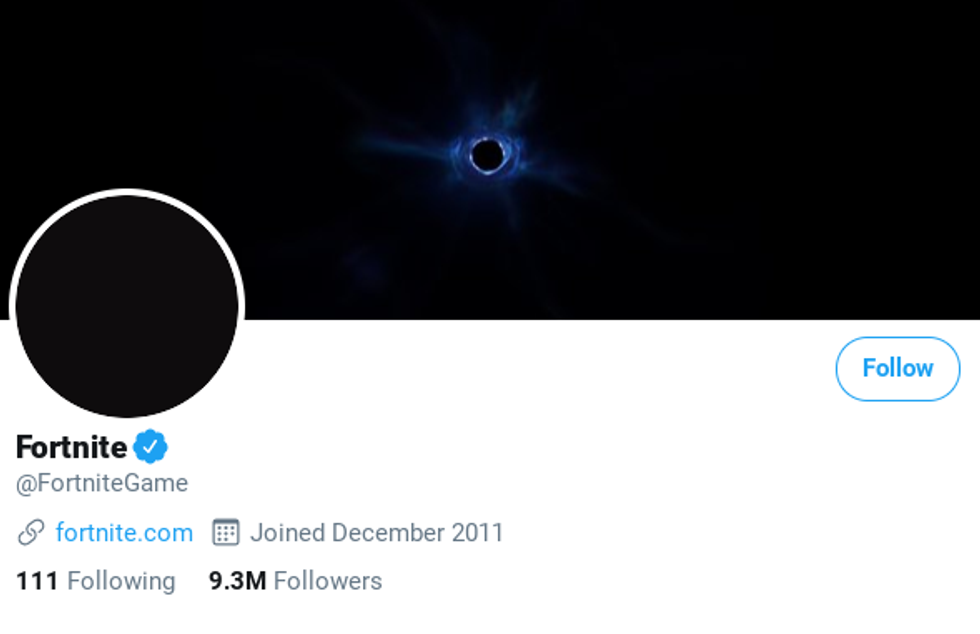 via: Twitter
I mean, that's taking it a little far, don't you think?
Check out some of these reactions filmed by parents.
This is hilarious.
"Please help!"
#fortnite #fortnite My husband and son are in a trance!!!!Please help!!! https://t.co/lKNlHURtgo

— El Gobernador Pesadilla (@El Gobernador Pesadilla)1571011348.0
And apparently, this woman's husband and their son were both stuck in some sort of trance as the game "crashed."
But never fear!
One user could see what looked to be "an island." It seems as though all of this was all an elaborate publicity stunt to get the world talking before they revealed... wait for it... a new map! (Yeah, I don't know either...) And since everything's right with the world again, why not check out this article that gives you tips on how to finish first every single time?