More than 370,000 people have signed a petition to block Paris Jackson's new movie.
Keep scrolling to find out why the movie has been slammed and what Paris has had to say about it…
And she is also the only daughter of the late Michael Jackson.

But this hasn't stopped Paris from building a successful life and career for herself.

And her name comes from the French capital in which she was conceived by Michael Jackson and Debbie Rowe. She was raised solely by her father and during her childhood, she and her siblings – Michael Jr and Prince – often wore masks during public outings with their father to hide their faces from the public.

Which left her in the custody of her grandmother, Katherine. She and her siblings then went on to study at a private school in California.

At the age of fifteen, she had been an intravenous drug addict and had attempted suicide several times. She was then sent to a therapeutic school in Utah, where she spent her sophomore and junior years of high school, and which she credits with helping her overcome depression.

And she started to make a reappearance in the public eye which garnered a lot of attention.

And she and musician/singer Gabriel Glenn formed a musical duo called The Soundflowers and performed their first gig at Canyon Sessions on June 23, 2018, with original songs "Daisy" and "In the Blue."

It also stars Bella Thorne and Gavin Rossdale. According to a press release, the film is about "a street smart, party girl with a Jesus fetish" who gets mixed up in a violent drug deal and finds a possible way out by masquerading as a nun.

And it turns out that a lot of people have a big problem with this.

And it has been accused of mocking the beliefs of Christians.

And they have been questioning as to whose decision it was to cast her as Jesus… out of all people!

But among the hate, comes the love.
Many feel uplifted by Paris' new role and are feeling liberated and justified by the movie.

The Australian singer reached out to Paris to show her love and support.

As harmless as this seems…
Fans weren't impressed and they slammed the singer for supporting Paris' new venture considering she openly slammed Michael Jackson.

And they accused Sia of double standards and representing herself badly on social media.

Sia fully supported Leaving Neverland…
And fans weren't afraid to remind the singer of that.

And she asked her followers to stop attacking Paris and to please attack her instead… which is rather confusing as the majority of the heat was being turned on Sia anyway!

And people angrily reminded Sia of her past with the person who stalked and harrassed Paris a few years ago.

And it's safe to say people aren't loving Sia at the moment… especially Michael Jackson fans.

The star took to Instagram to share a cryptic message with fans.

"One day i hope we can all learn from this little guy right here and navigate the darkest of nights with such grace."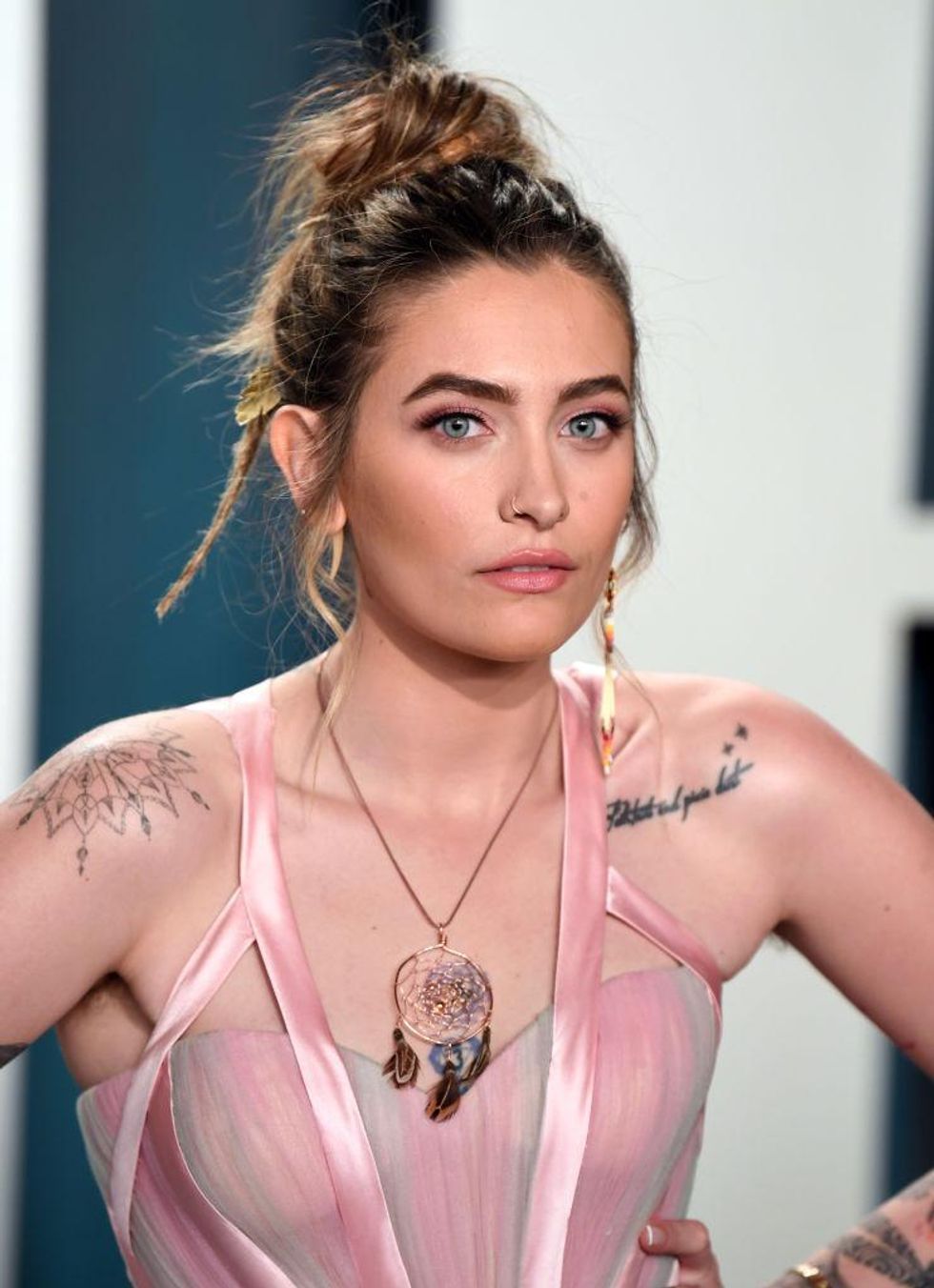 Seemingly as a way to stop any further hate.

​But it seems the controversy is far from over.
​As now over 370,000 people have signed the petition to block the movie. Yikes.
Make sure to stay posted for updates.