You know Natalie Morales as the sweet and smart Lucy, who dated Tom Haverford on "Parks and Recreation." Morales has also appeared "Santa Clarita Diet," "Grace and Frankie," "The Grinder," and "White Collar," and has a new role in the upcoming film 'Battle of the Sexes,' where she'll appear on the big screen alongside Emma Stone, Steve Carell, and Sarah Silverman.
When Morales attended the film's premiere on Monday—which she called "one of the best nights of [her] life"—a creepy photographer snapped invasive photos of her. The actress quickly took to Twitter to speak out.
'Battle of the Sexes' premieres this November.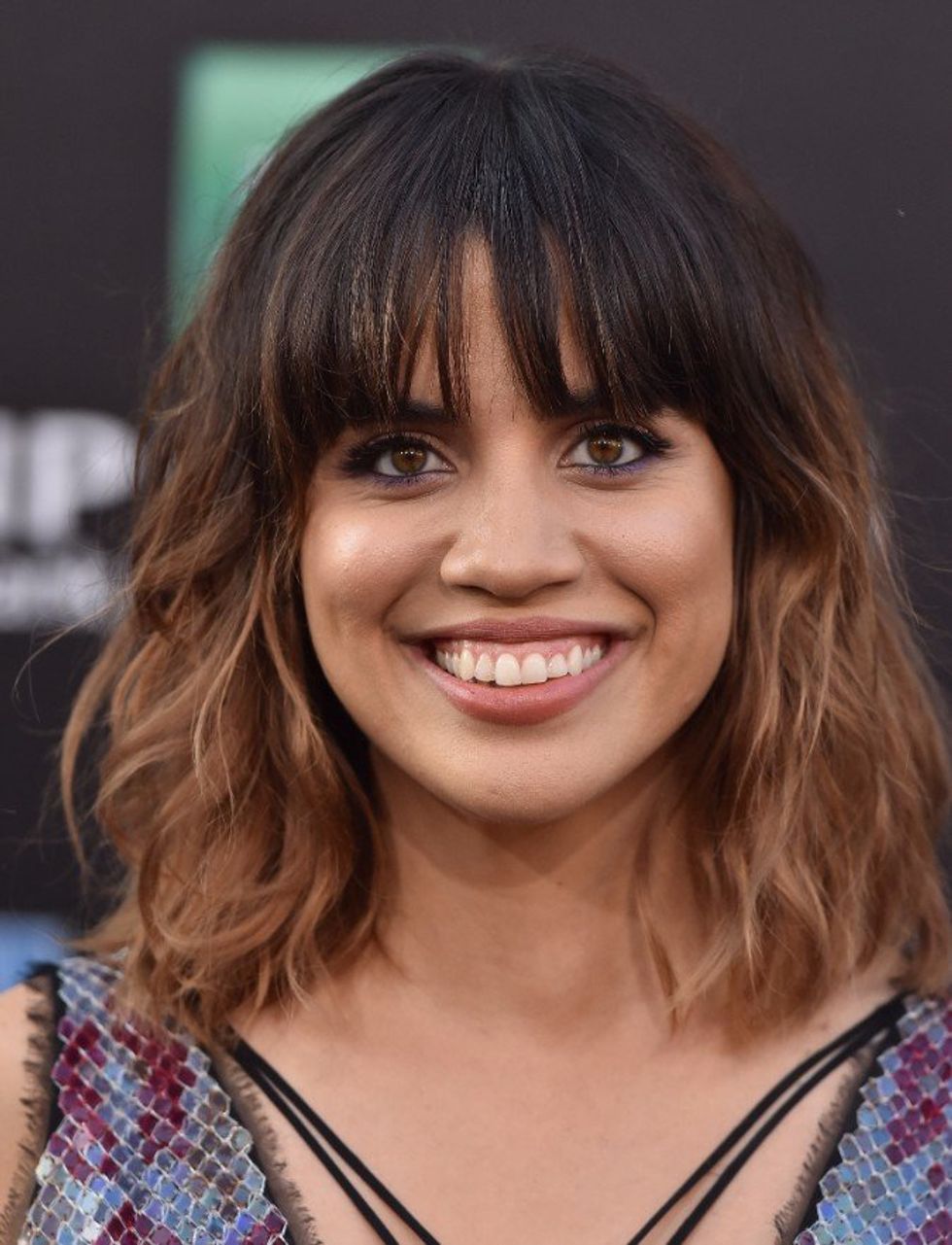 via: Getty
The movie tells the true story of the famous 1973 tennis match between Billie Jean King and Bobby Riggs. King, an accomplished female tennis player, fights against the male-dominated league that paid men more than women for the same work. So it's pretty ironic that it was at this event — the premiere of a film that looks at the unequal treatment of women — that a photographer chose to do something so intrusive and disrespectful.
Morales attended the premiere of 'Battle of the Sexes' Monday night.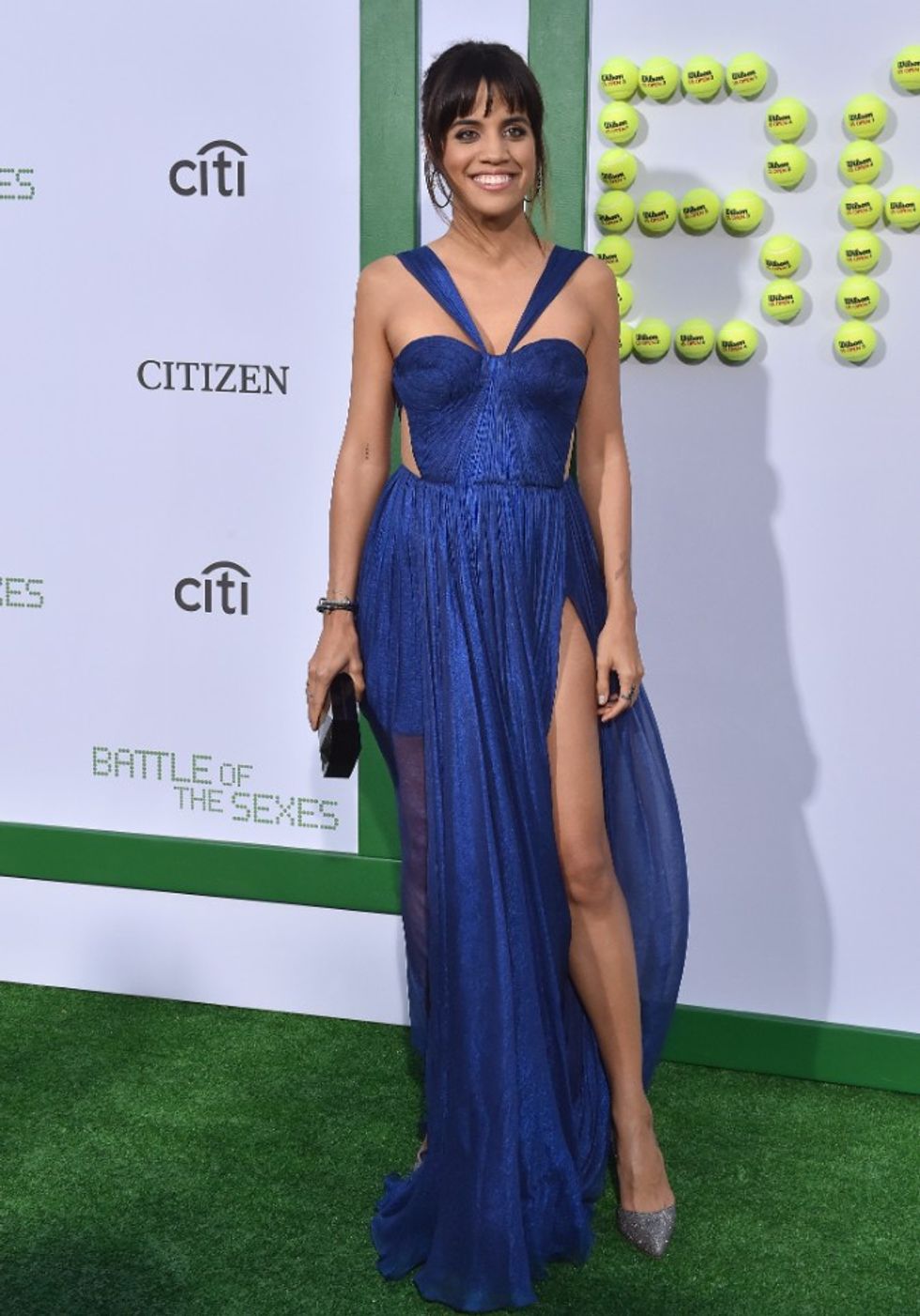 via: Getty
The actress wore this stunning blue gown on the red carpet. The look channels the tenacious, crackling energy of her character in the film — tennis player Rosie Casals — with a bold color and thigh-high slit.
A photographer took sneaky photos and cried 'wardrobe malfunction' ...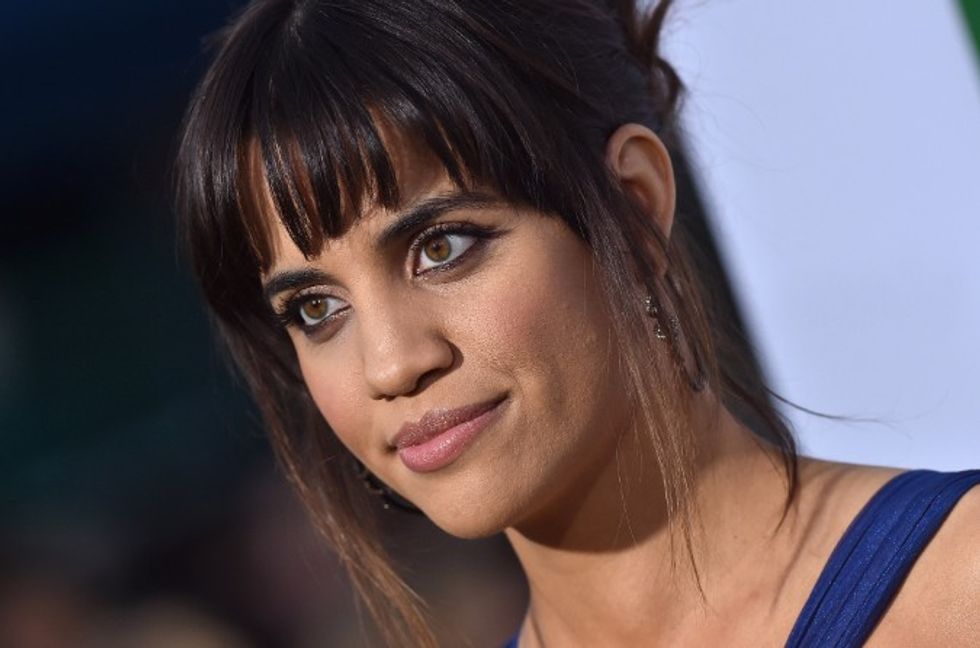 via: Getty
... but there was no wardrobe malfunction at all. Turns out a photographer hired to take photos on the red carpet intentionally angled the camera upward from a low angle to snap "up-the-skirt" shots of Morales.
It was very clearly a violation of privacy.
up-the-skirt pictures in all states
, it should be. How is it that people think this is an okay thing to do? It's unacceptable in any context, and especially gross and disrespectful to do to someone enjoying a crowning moment in her career.
Morales spoke out about the incident on Twitter.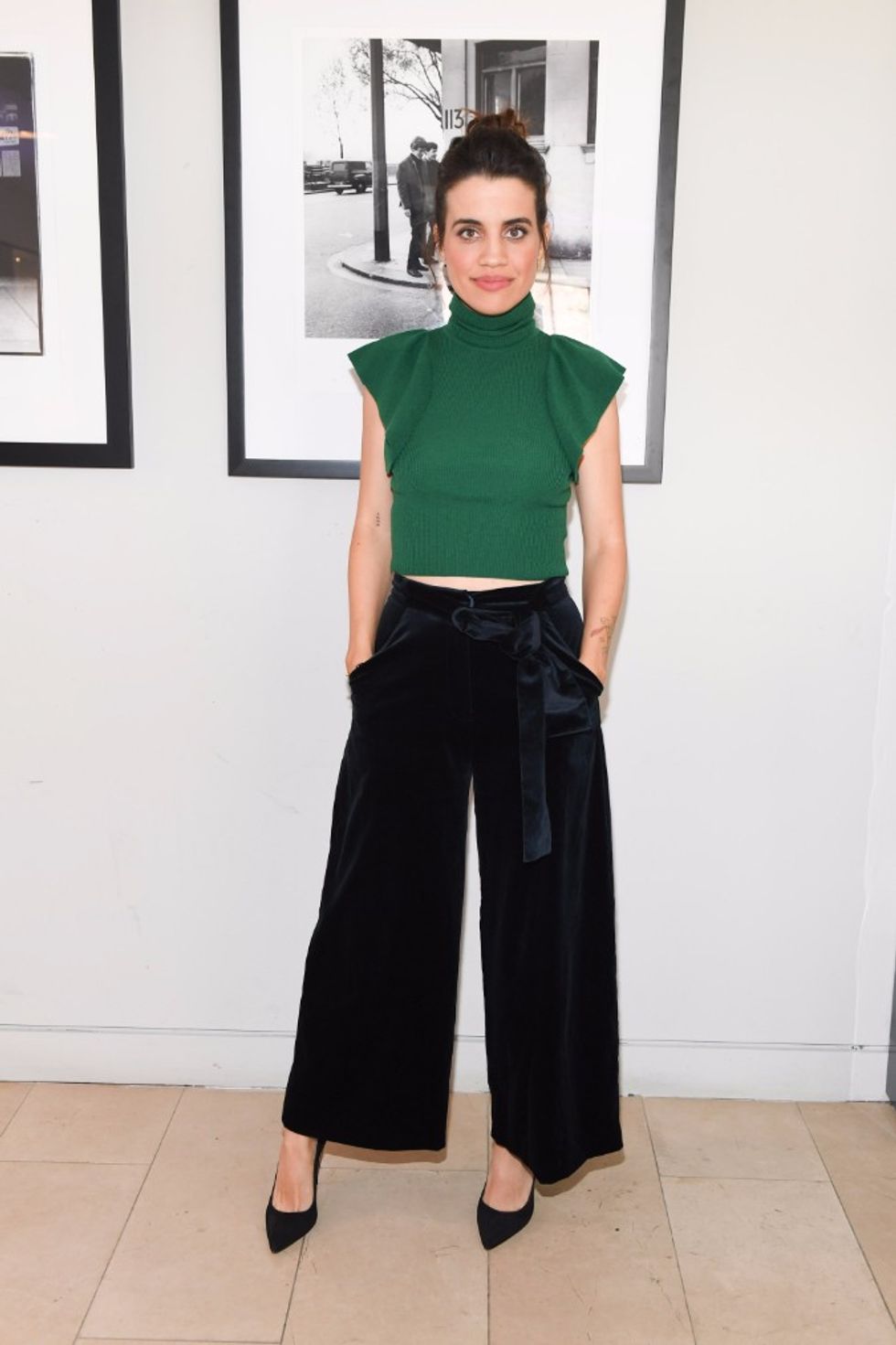 via: Getty
The actress wrote, "So someone sent me photos of me having what they called a 'wardrobe malfunction' at last weekend's premiere of Battle of the Sexes... which was one of the happiest moments of my life thus far. These are pictures they PURPOSELY took up my skirt TO GET A SHOT of my vag..." She continued, "These are photogs who go to red carpets to take photos of women... to what, embarrass them? Because they have bodies under clothes?...So you're gonna come to an event that I've waited my whole life for, that I'm super proud of, to try and exploit my body? For your gain?" She wasn't even close to done slamming this photographer's actions.
Morales wrote, "Not that it would be ok at any time, but you know, this specifically, is a red carpet, so I'm there for you. There's a silent contract..."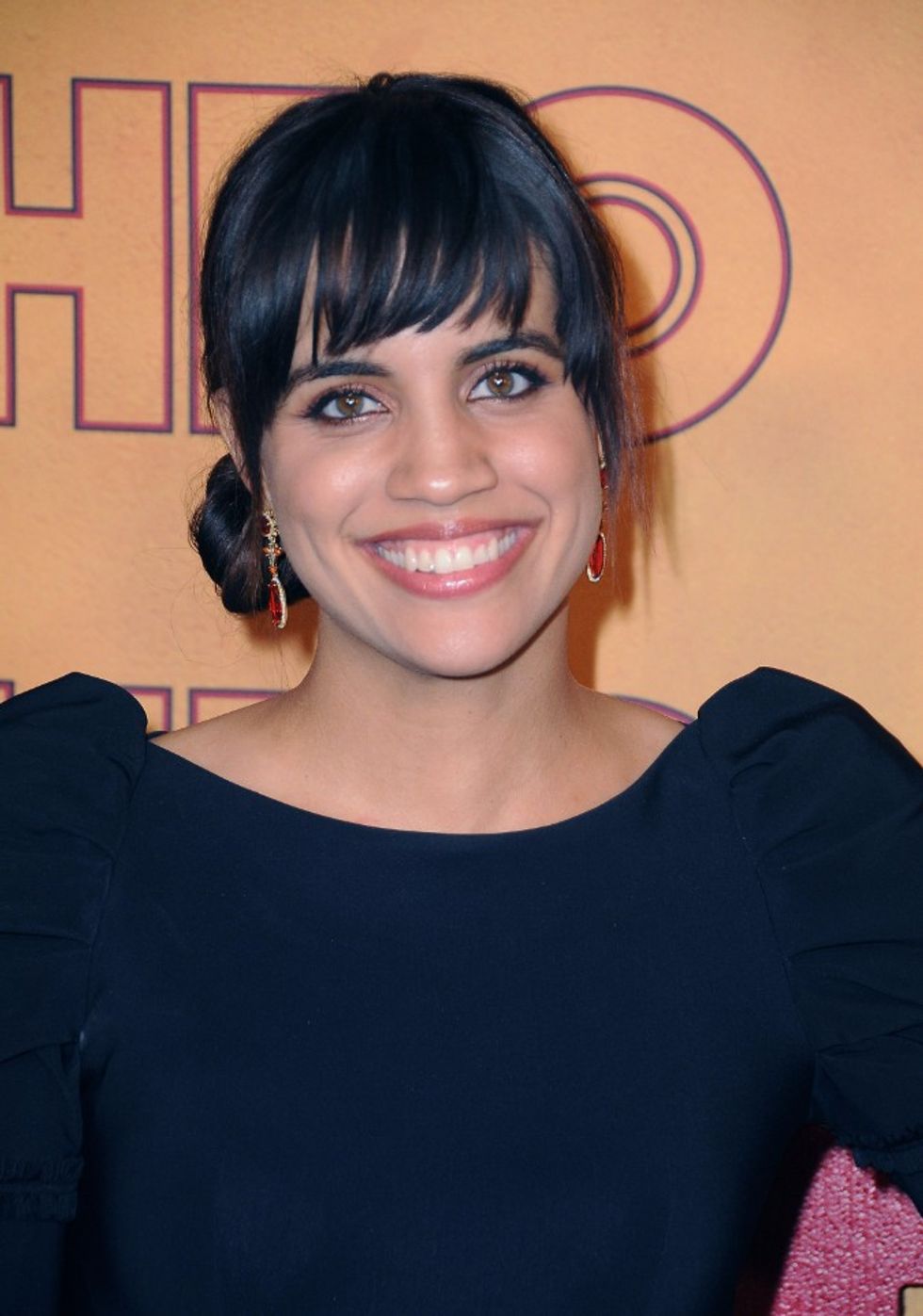 via: Getty
"I'm here to promote my movie, you're there to take pics you can sell. Pics I'm POSING for, that I've agreed to... Pictures of my face and body, covered in whatever way I see fit. I didn't pose for you to angle your camera up my skirt. And yeah... It's a high-ass slit because I like the way my leg looked & I wanted to get some of that Angie look, but I wasn't showing you my bits..."
"Also, JOKES ON YOU, I was wearing skin-colored underwear so you can't actually see my bits. But if you could? I wouldn't be embarrassed... But YOU should be. What a disgusting, horrifying job you have."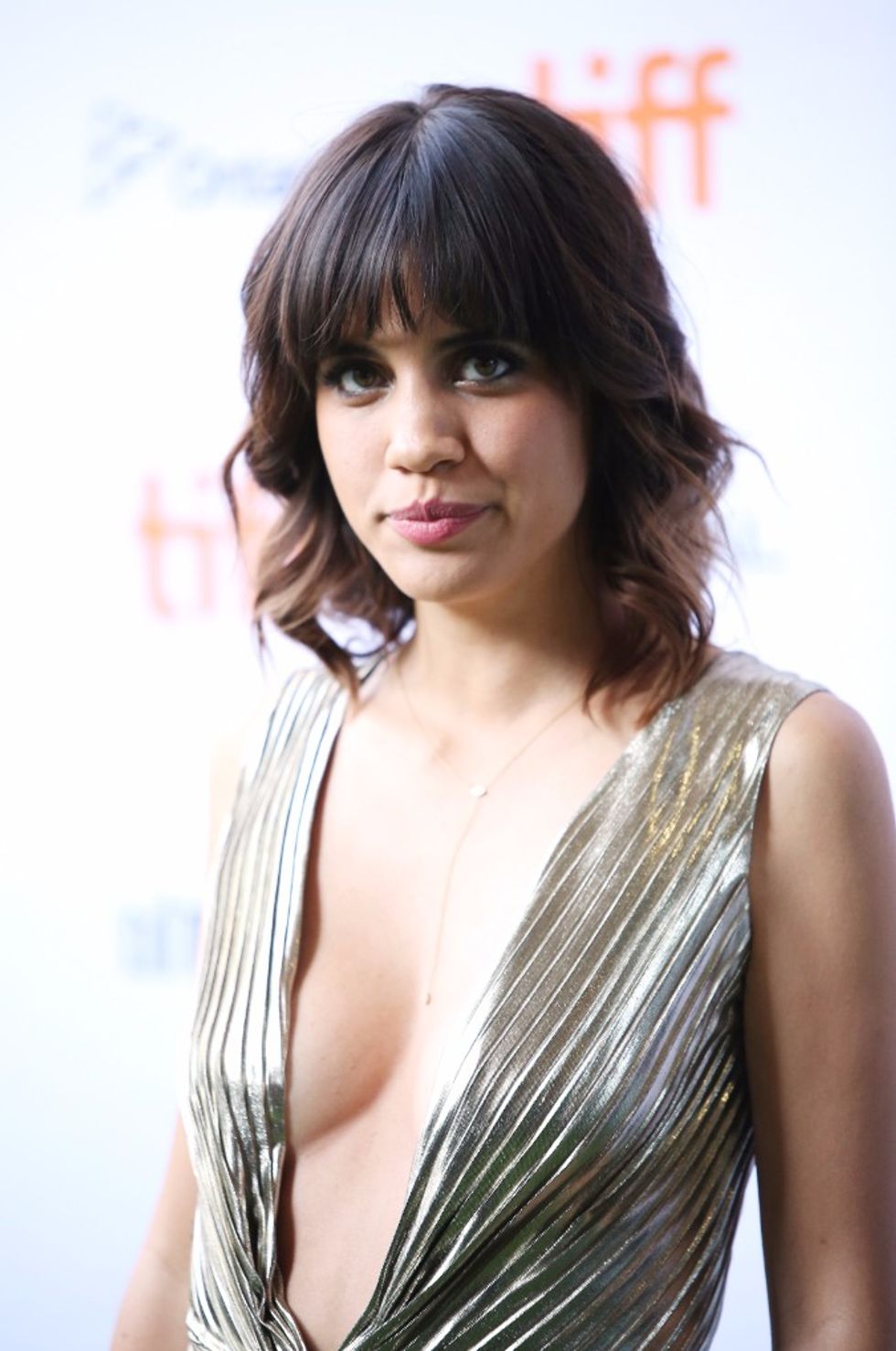 via: Getty
We couldn't have said it better. We love that Morales owns that she's not embarrassed by her body, and reserves the right to show it as much as she deems fit, on her own terms. The disrespect here lies in the way the photographer violated her trust and exploited her moment for their personal gain. And she had even more to say about the incident.
Morales was asked for a statement about her reasoning behind posting those tweets.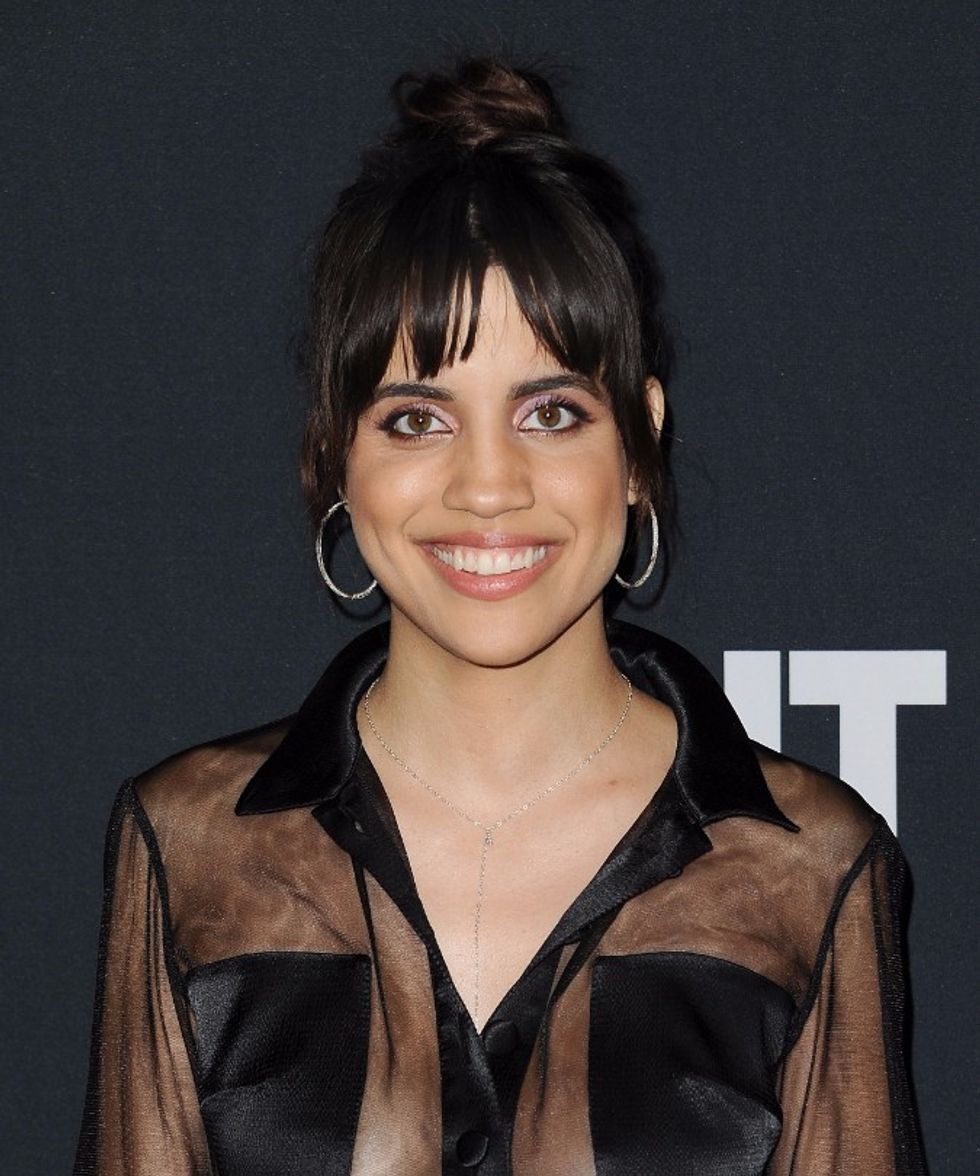 via: Getty
In a
note posted on Twitter
 she wrote, "When I was sent the photos, my first instinct was to ignore them and move on. But then I realized that this must happen to women all the time, and this time, I am not going to let it slide. I am not going to let that photographer or the people that buy their pictures continue to believe that it is ok. It's not ok. This photographer, not unlike the ones that wait outside of the cars female celebrities are getting out of just to purposely take pictures up their skirts, angled their camera to see up the slit of my dress. Even if they wanted to claim this was an accidental shot, they could have done what they would have done had they taken an accidental shot of their daughter's, mother's, or sister's vagina: deleted it." People love to share how much they love their female relatives and friends, but often don't show the same respect to women in general. Respecting
all
women should be pretty simple, folks.
Morales continued, saying that it's not a "celebrity" problem; it is a problem that all women face.
wrote
, "This is a problem with how we tear down women and reduce them to a sum of body parts, to be at once both sexualized and shamed. Sure, it's more visible because I happened to be doing my job on a red carpet, for a publicized event; but this happens every day, to women all over the world." Preach. It. Morales. #YesAllWomen have to deal with this crap. And it's about time that stops happening.
About the actual pictures, Morales had some thoughts too.
Twitter was disgusted by the photographer's attempt to exploit Morales for personal gain.
It's hard to understand why someone would do something like this, but it unfortunately
happens more than we'd hope
. The ubiquitousness of camera-equipped smartphones hasn't helped.
Author Molly Knight praised Morales for her role in 'Battle of the Sexes' and rallied her to keep enjoying her moment.
It's a bummer that Morales' big night was tarnished by this disrespectful incident, but it looks like she's taking it in stride.
Most of all, people were proud of Morales for using her platform to speak out about this issue.
Morales sets a great example by speaking up, refusing to be shamed, and calling out the photographer for their disrespectful behavior. Many women face
micro-aggressions
similar to these every day and have to sweep them under the rug to avoid conflict. It's refreshing to see someone with such a strong voice raise awareness about an issue that affects women whose voices might not be as loud as hers. Thank you, Morales!