There are many phenomenons in life and Paul Rudd's age is most certainly one of them.
Fans are consistently left baffled by the actor's never-changing flawless appearance, and we simply can't believe how old he is after celebrating his birthday yesterday.
Paul Rudd remains to be one of life's many mysteries...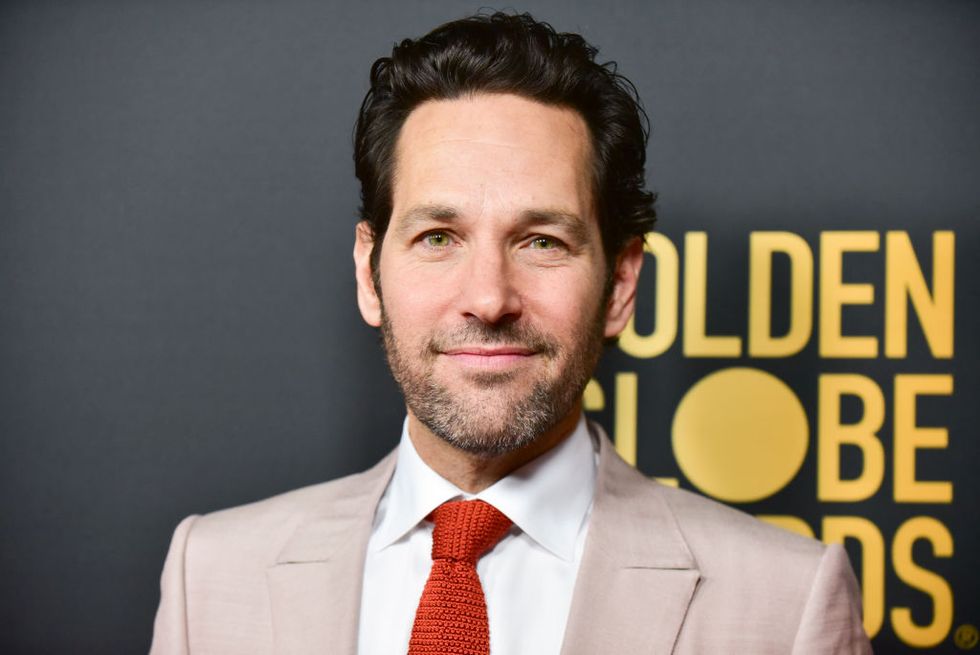 via: Getty
And this mystery is his
complete inability
to age.
The actor literally hasn't changed in years...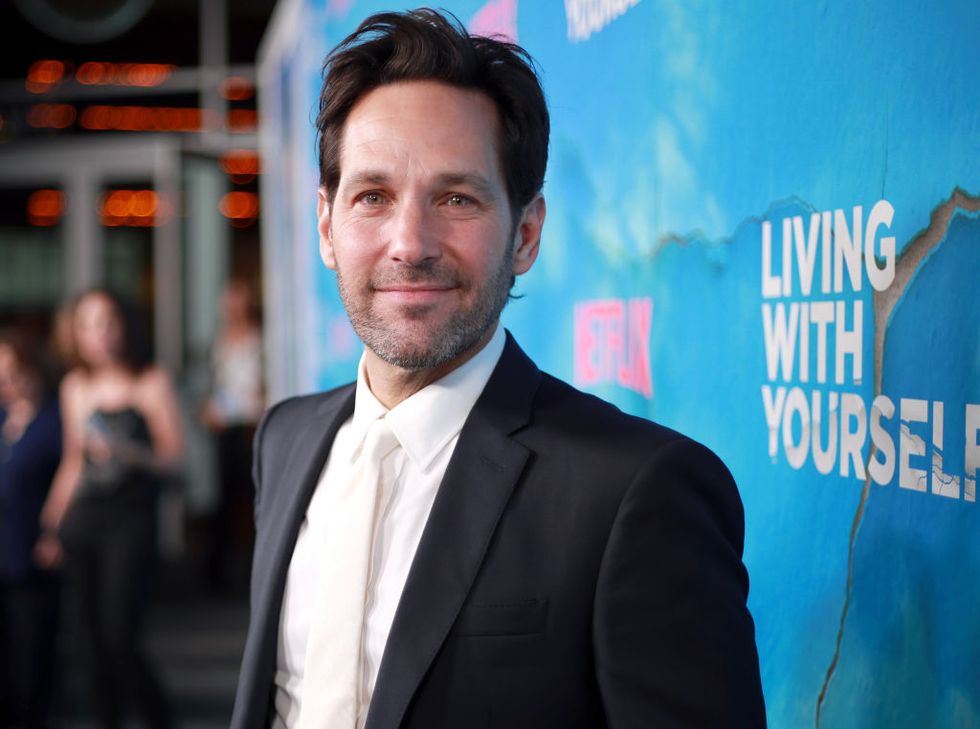 via: Getty
And we need to know his secret!
But firstly, let's start from the beginning.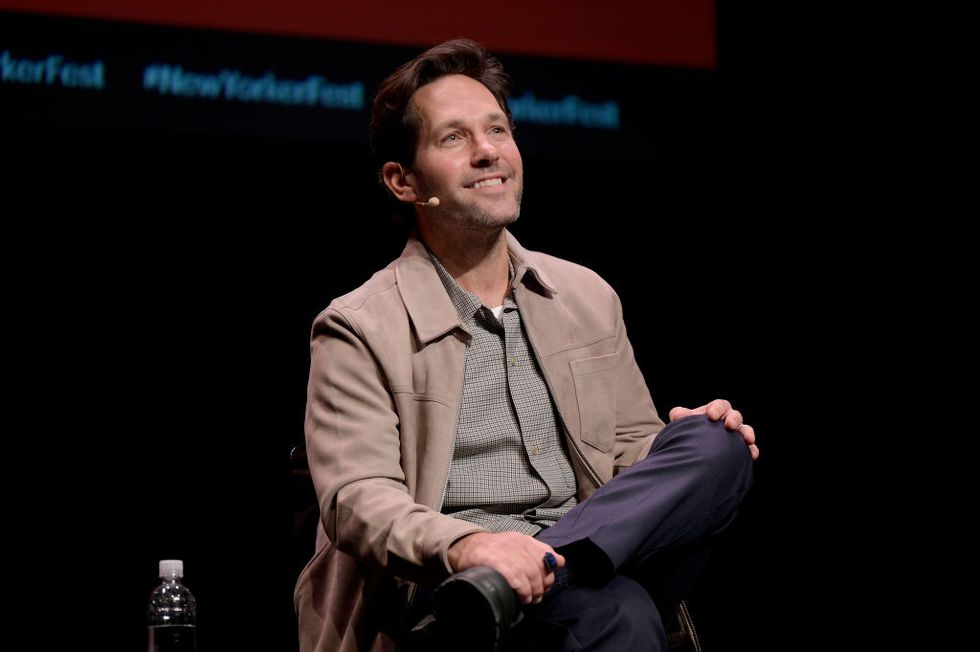 via: Getty
Paul Rudd was born in New Jersey, but he later relocated with his family to Lenexa, Kansas.
Paul had a relatively normal upbringing...
And he went on to major in theatre at the University of Kansas... a gradual start to a successful acting career.
His acting debut came in 1992.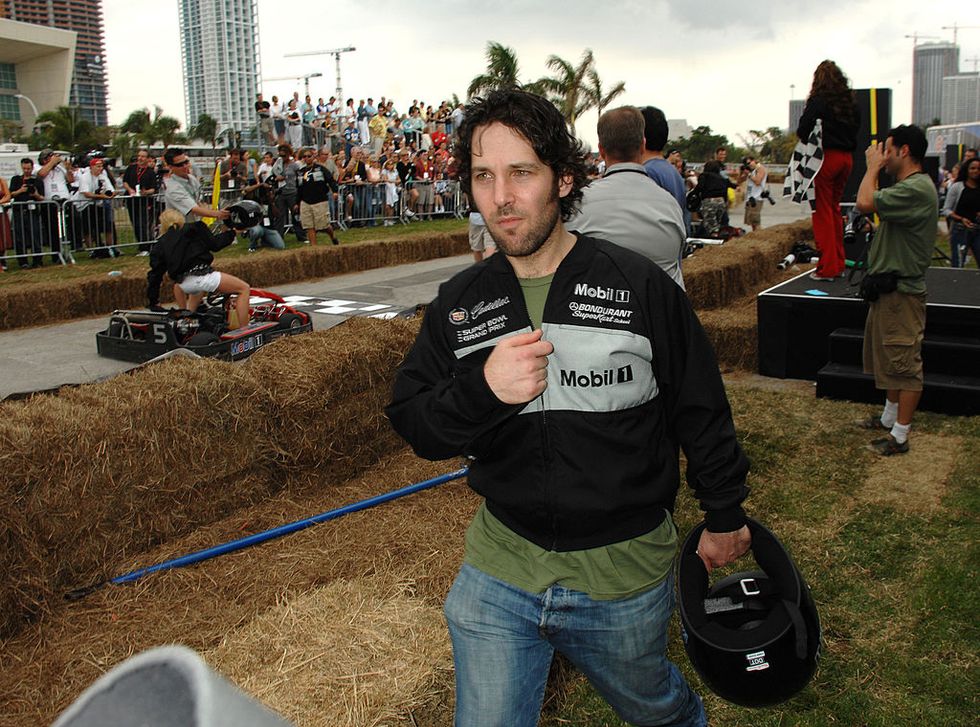 via: Getty
He appeared in the TV drama
Sisters
where he played Kirby Quimby Philby, and later in 1994, he had a recurring role in
Wild Oats.
Paul went on to lad numerous roles...
Including in movies such as Romeo and Juliet (1996), Clueless (1996), 200 Cigarettes (1999), The Great Gatsby (2000), Wet Hot American Summer (2001), and Anchorman (2004).
The actor well and truly began making a name for himself...
And he was recognized strongly as a comedy actor, especially after his guest appearance in the iconic sitcom Friends back in 2002.
He is now a household name.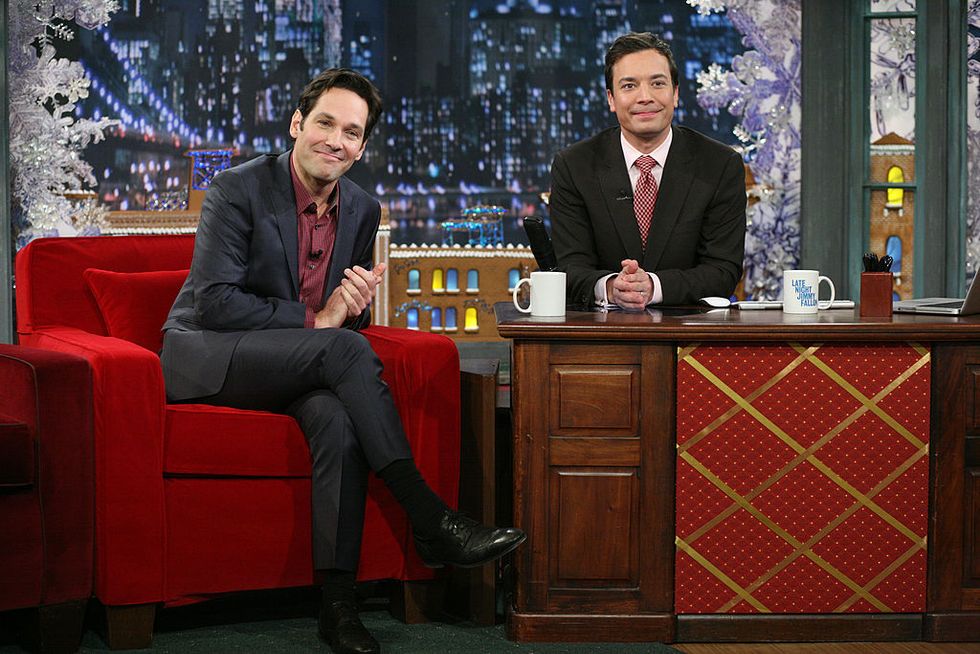 via: Getty
More recent movies such as
The 40-Year-Old Virgin
(2005),
Knocked Up
(2007),
I Love You Man
(2009), and
This Is 40
(2012) truly put Paul on the map of Hollywood.
But there's more to Paul than just comedy.
via: IMDB
The actor impressed millions with his leading role in Marvel's
Ant-Man
, which was
a huge
success.
Paul has earned himself a loyal fan base all around the world...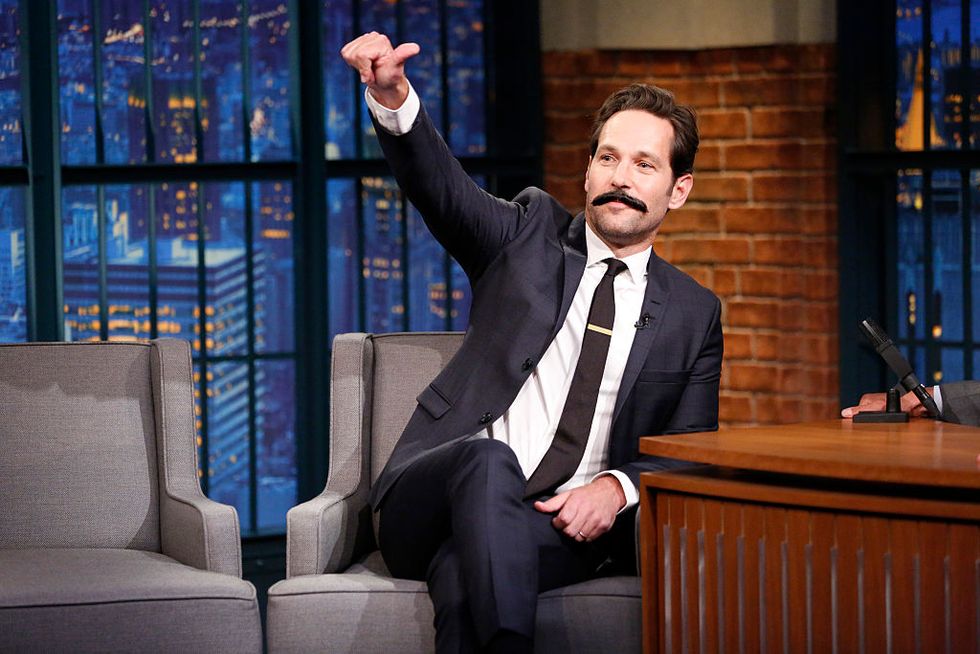 via: Getty
And there's one thing in particular that fans are
forever
puzzling over...
And that is his age.
Paul celebrated his birthday yesterday on the 6th of April.
Many fans refuse to believe that the actor is as old as he is...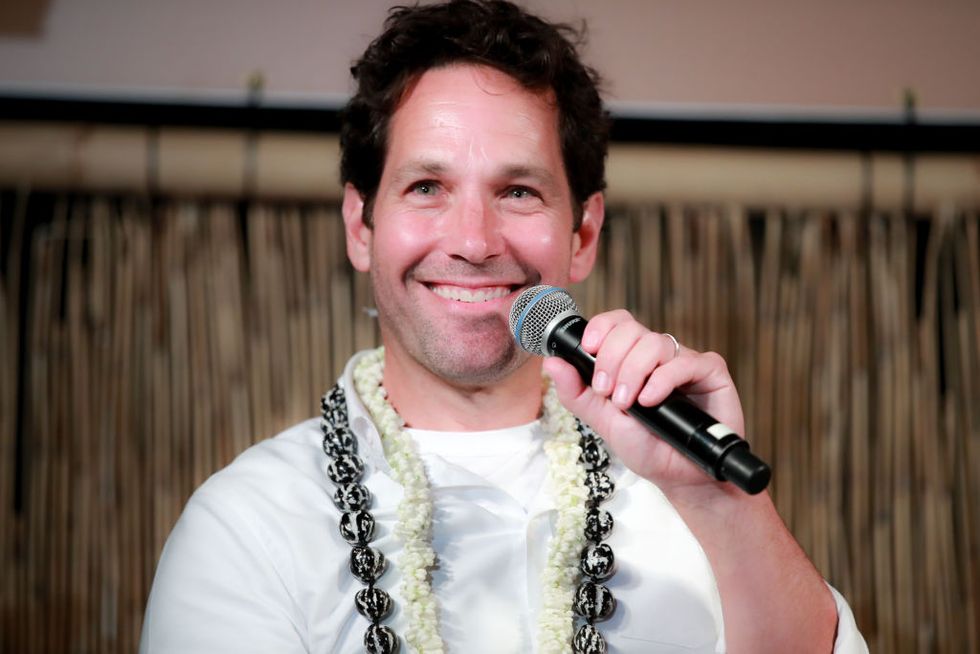 via: Getty
And we will be the first to admit that we have
also
been questioning this matter. Just
look
at him!
Paul's inability to age has been a phenomenon questioned for years now...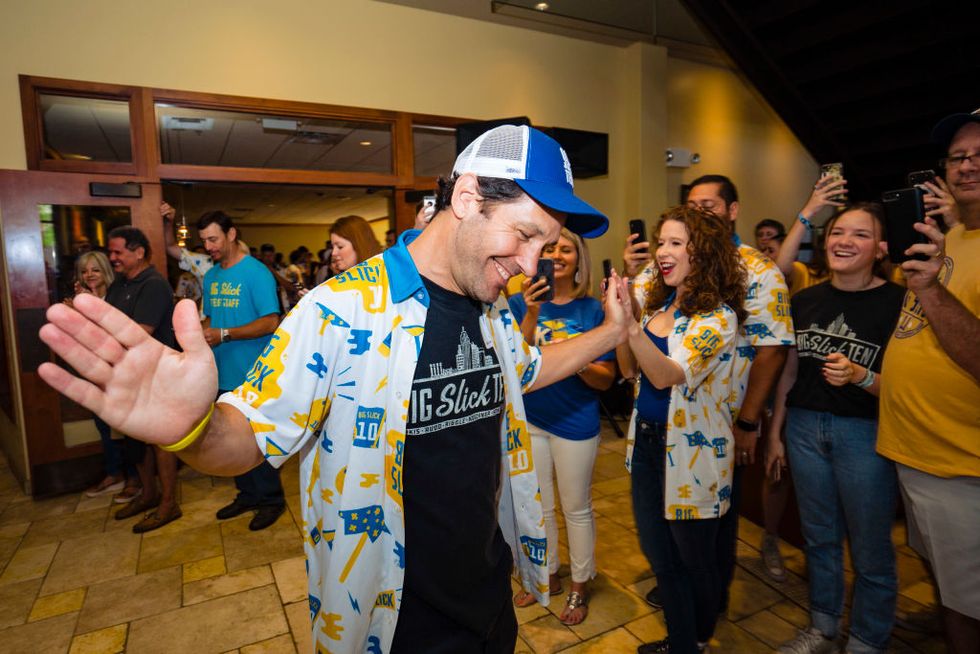 via: Getty
And fans all over the world have been pondering... what is his secret?!
Amidst the birthday messages yesterday...
Many began poking fun at his youthful appearance by guessing his age, with Billy On The Street star Billy Eichner guessing that Paul is eighty-eight.
Avengers co-star Chris Evans sent Paul a birthday message...
Happy Birthday to another favorite of mine, Paul Rudd!! Enjoy celebrating the 21st anniversary of your 30th birthda… https://t.co/4he2Tgo8mc

— Chris Evans (@Chris Evans)1586201507.0
And he acknowledged that Paul seems to completely defy the normal human aging process.
Some fans couldn't decide if the actor was in his twenties or in his eighties...
Happy Birthday to Paul Rudd. How old is he again? 28? 102? 74? Honestly the man doesn't age.

— Elizabeth (@Elizabeth)1586206354.0
And neither could we!
A killer skin-care routine must be involved to look this good...
Happy Birthday to Paul Rudd! Here he is in 2020, 2010, 2000 and 1990. https://t.co/TqngC5zBzZ

— Eric Alper 🎧 (@Eric Alper 🎧)1586200736.0
How can someone
 still
look this young?!
We need to come to terms with the fact that Paul Rudd simply does not age...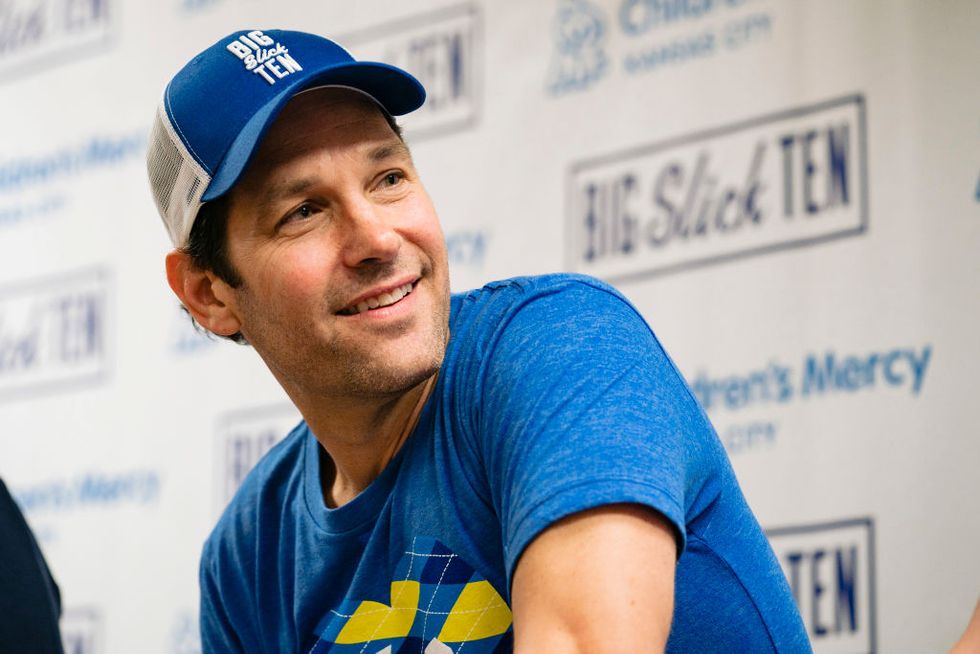 via: Getty
And we are
completely
fine with that. Happy birthday fifty-first birthday, Paul!