Christmas is a time for spreading love and cheer, but recently, all we ever seem to be hearing about is controversy and hate.
Two weeks ago, Peloton came under fire for it's new Christmas commercial, as people deemed it sexist and unnecessary. A young, slim mom working out and vlogging it for her husband to watch? Big yikes. But just when you thought nothing could ever top that mess, Hallmark swept in to steal the crown. The channel has recently been in the midst of some drama with the activist group, One Million Moms, and it seems as if the network has backed down first. But there's a shocking twist to this tale that includes big-name celebrities such as Ellen Degeneres.
Keep scrolling to find out all the details including a look at the video that caused all the chaos...
Hallmark is currently trending on social media platforms...

via: Twitter
And not for the right reasons. The network is being criticized for its decision-making skills after they decided to pull the plug on their latest advertisements.
"Why?" I hear you ask.
Because they featured same-sex couples in their latest ads for the wedding planner website, Zola. Yes, that's right. Homophobic much?
But the network was forced to after an immense amount of pressure.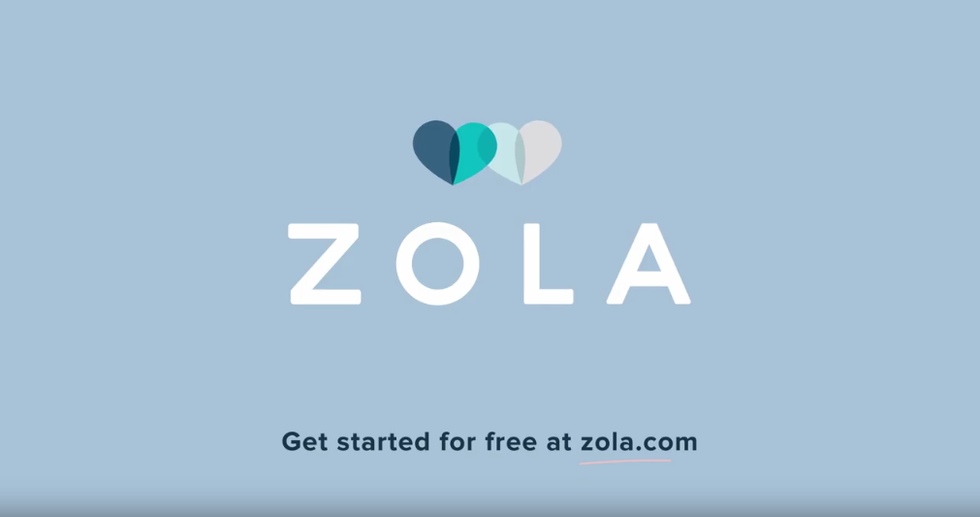 via: YouTube
Their controversial decision comes after the activist group, One Million Moms, targetted pressure towards the company. They started urging Hallmark not to release these videos as their group, along with Lifesite, strongly oppose same-sex marriage.
They didn't want to LGBTQ+ group to gain any more attention.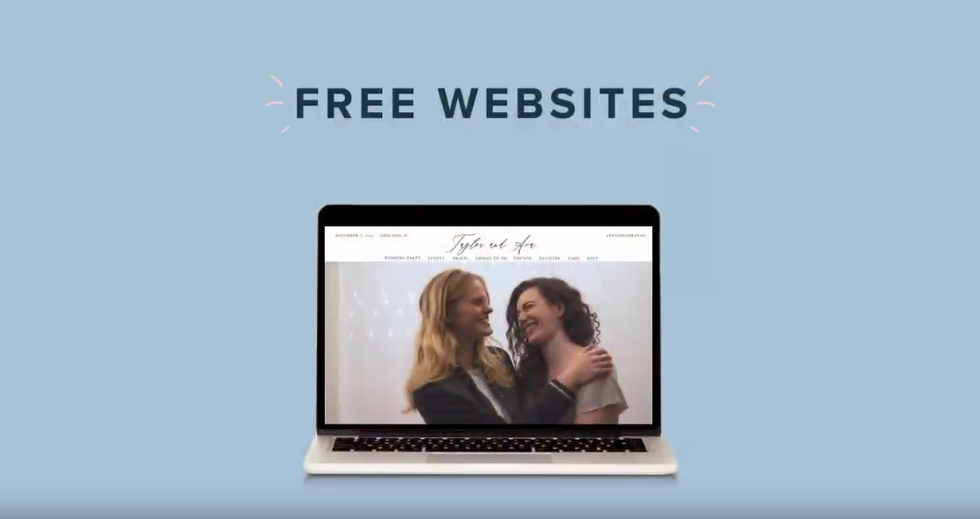 via: YouTube
In the end, the network pulled the plug on the commercials for Zola and released a statement in which they clarified their reasons for doing so.
They wrote the following: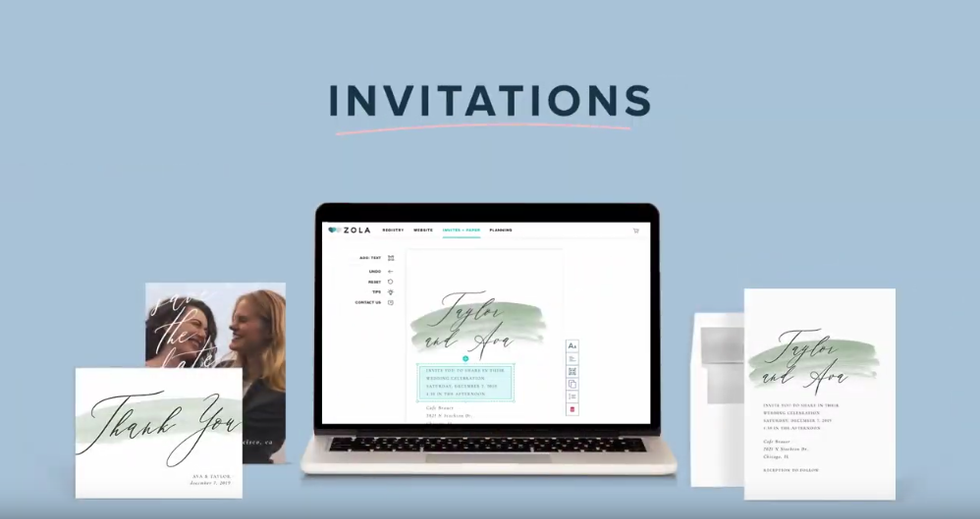 via: YouTube
"Crown Media Family Networks made the decision to pull the commercials. The debate surrounding these commercials on all sides was distracting from the purpose of our network, which is to provide entertainment value." Sounds like they're using CMFN as a scapegoat because of the social pressure...
However, Zola countered their statement with this response: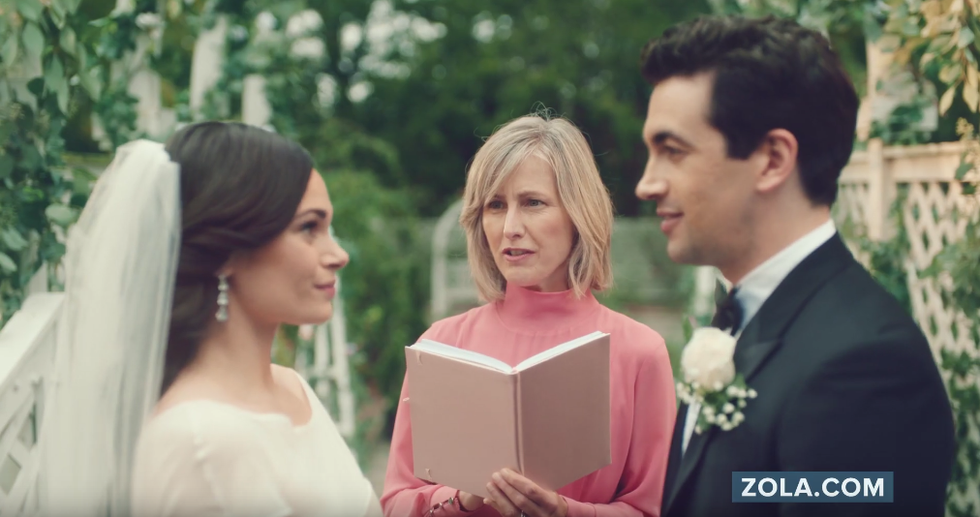 via: YouTube
"All kisses, couples and marriages are equal celebrations of love and we will no longer be advertising on Hallmark."
They made sure to emphasize that they would not be using Hallmark anymore.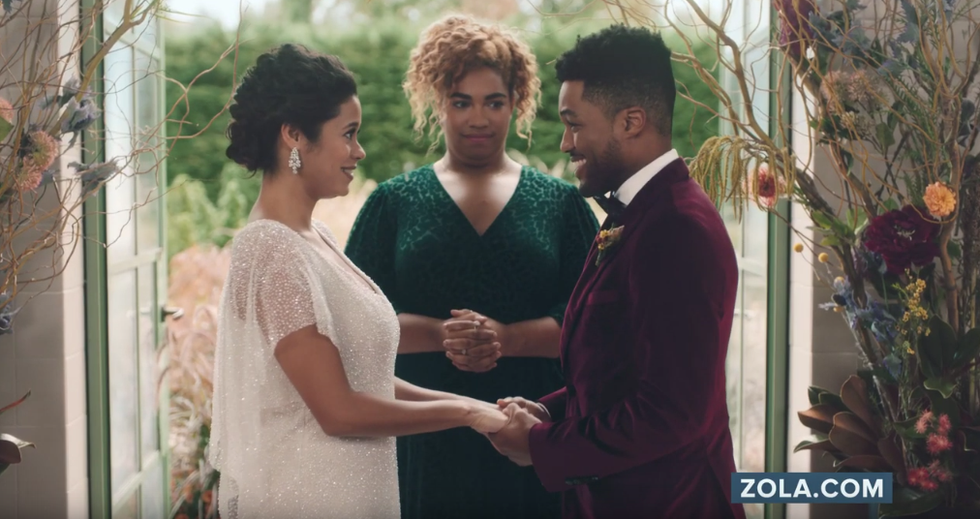 via: YouTube
Zola's chief marketing officer Mike Chi elaborated: "The only difference between the commercials that were flagged and the ones that were approved was that the commercials that did not meet Hallmark's standards included a lesbian couple kissing."
"Hallmark approved a commercial where a heterosexual couple kissed."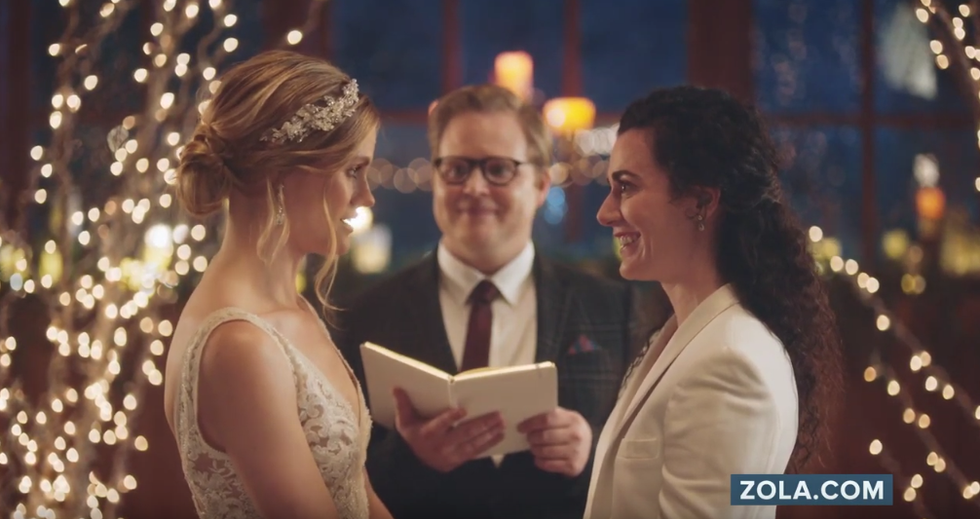 via: YouTube
After the news reached social media, which was pretty quickly, people called out the network for their decision. The hashtag "#BoycottHallmarkChannel" immediately started trending.
Hallmark asked fans to join them to watch some Christmas classics...
@hallmarkchannel @britbristow @mattcohen4real Gonna pass. Watching your holiday movies with my daughter was a tradi… https://t.co/hwJacam9U1

— Carol Lloyd Neill (@Carol Lloyd Neill)1576368617.0
But everyone rejected the invitation.
Hallmark seems to be a very messy company...
Hallmark not only have you not given poc a fair number of roles over the years now you are letting a hate group pre… https://t.co/9P264v8ApW

— YangGangUBIForAll🧢 (@YangGangUBIForAll🧢)1576416715.0
"Fix it!" The best advice that anyone could give them.
Even celebrities piped up against them.
Isn't it almost 2020? @hallmarkchannel, @billabbottHC... what are you thinking? Please explain. We're all ears.

— Ellen DeGeneres (@Ellen DeGeneres)1576370102.0
Ellen Degeneres was pretty vocal about the issue exclaiming that it's almost 2020 and these are the games we're still playing?
And she wasn't the only one...
Titles Featuring Lesbians Joyfully Existing And Also It's Christmas Can We Just Let People Love Who They Love 🎥 Le… https://t.co/gS7Qt8O7Ip

— Netflix (@Netflix)1576370738.0
Even Netflix US decided to take a jibe at the company by promoting shows and films starring gay couples. Yes, we're here for it!
And Hallmark's other rival, Freeform also got in on the action.
This is what happens when you focus all your energy on exclusion instead of clever plotlines. Call us, @Zola. We ce… https://t.co/nIVpAK6NTL

— Freeform (@Freeform)1576376714.0
They urged Zola to give them a call. However, they've also been in hot water before for canceling a diverse show with members of the LGBTQ+ community during Pride Month... Big yikes!
One Million Moms, the main influence over Hallmark's decision, initially said this: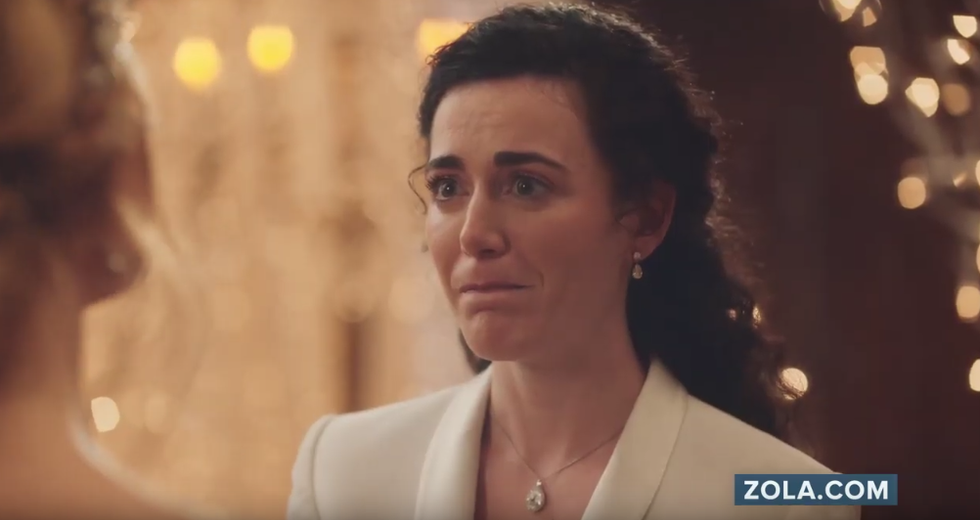 "Please reconsider airing commercials with same-sex couples, and please do not add LGBT movies to the Hallmark Channel. Such content goes against Christian and conservative values that are important to your primary audience. You will lose viewers if you cave to the LBGT agenda."
I don't know where to start with the problematic nature of this statement...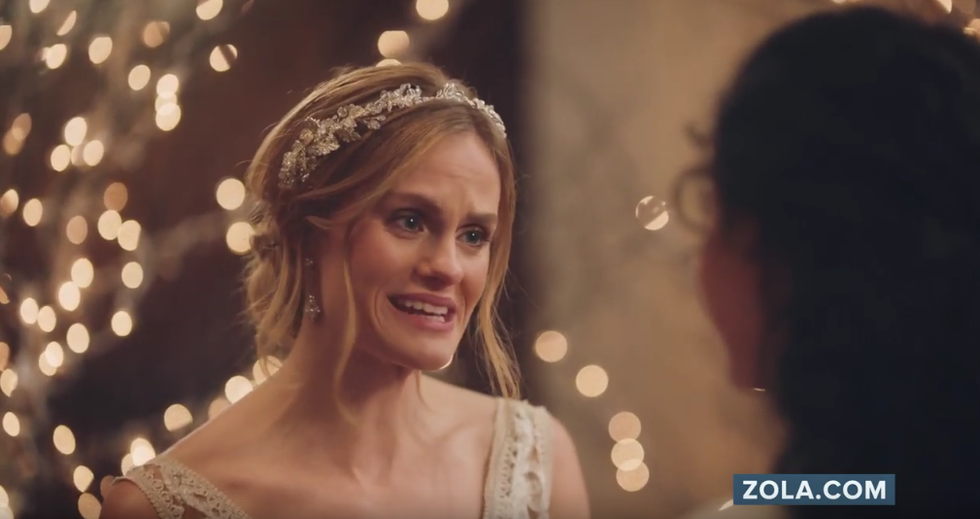 Just know we're not out here to be rude or judgemental to any group in our society. We are one.
The topic became a point of debate over the weekend.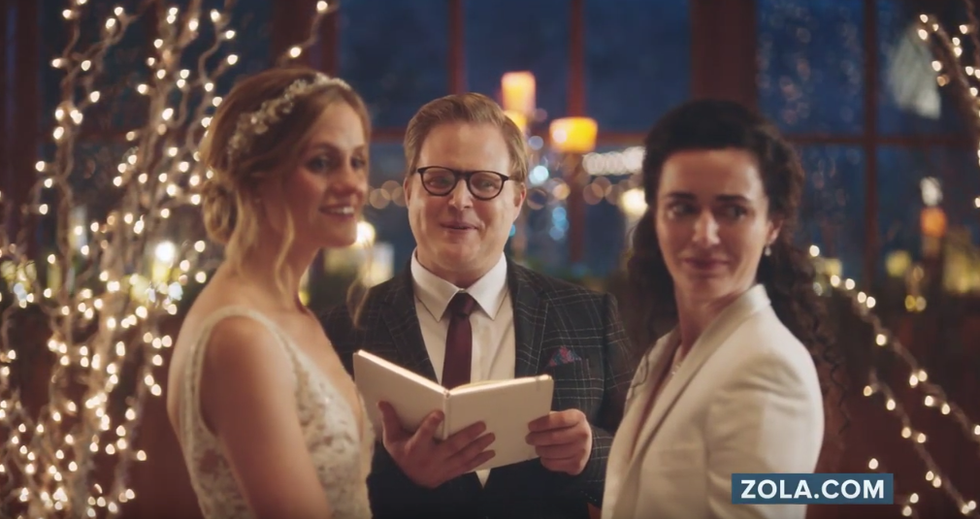 Users took to social media to express their opinion and there were ultimately a few clashes between them.
GLAAD went on to callout Hallmark too, standing against their values.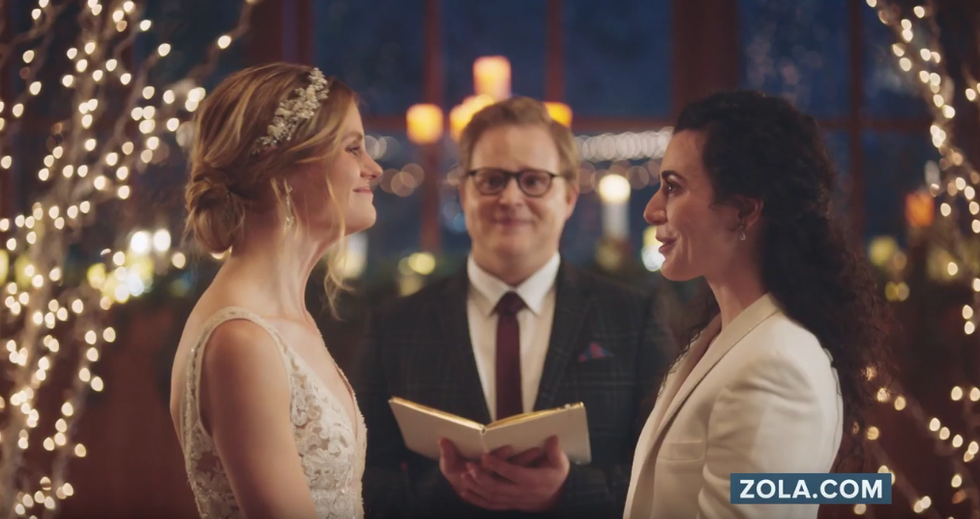 They said they were completely "open" to the idea of having same-sex couples in their films even though they've not had any yet... Slightly fishy, but as long as they don't stand against the community, we can accept it.
Sarah Kate Ellis, GLAAD President said this: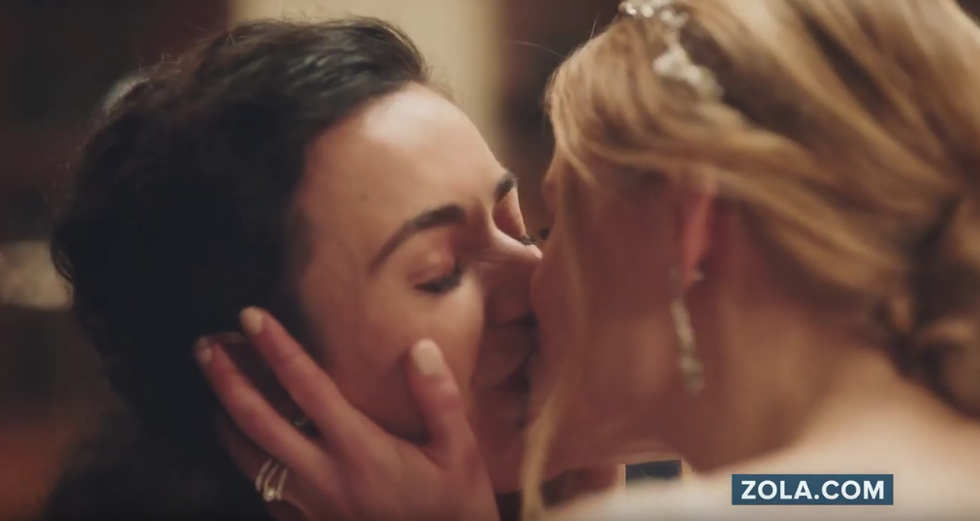 "The Hallmark Channel's decision to remove LGBTQ families in such a blatant way is discriminatory and especially hypocritical coming from a network that claims to present family programming and also recently stated they are 'open' to LGBTQ holiday movies."
Check out the video here:
We support the LGBTQ+ Community here at 22 Words.
Now Hallmark is back-tacking yet again...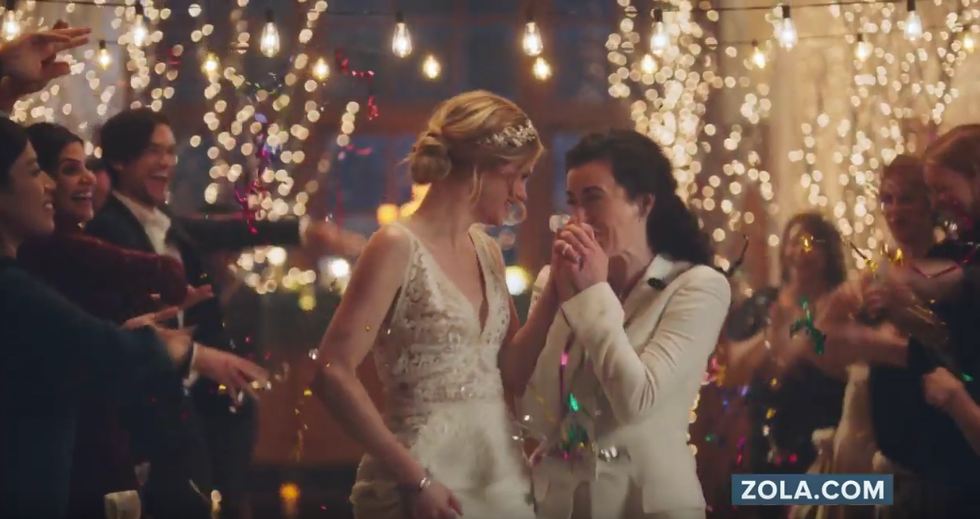 In a sudden twist to the tale, the company has reversed its decision, apologizing for its decision to scrap the same-sex couple ad. However, it may be too late for apologies now. You've offended too many people. If you want to read more about how the world is trying to be more inclusive then keep scrolling... This news may or may not involve the
Gossip Girl
reboot.