Dan Harmon, one of the writers of the beloved sci-fi cartoon, Rick and Morty, has a lot of explaining to do after a "sickening" video of him resurfaced...
Rick and Morty is a phenomenon in it's own right.
Remember when the smash-hit sci-fi animation wrapped up its third season back in 2017? It left a weighty mad-scientist shaped void in our lives.
Written by Dan Harmon and Justin Roiland, the adult cartoon has skyrocketed to small-screen stardom...
But, recently, people have found the whole show as somewhat problematic after the antics of the writers have been slowly coming to light.
Dan Harmon, in particular, has a lot of explaining to do...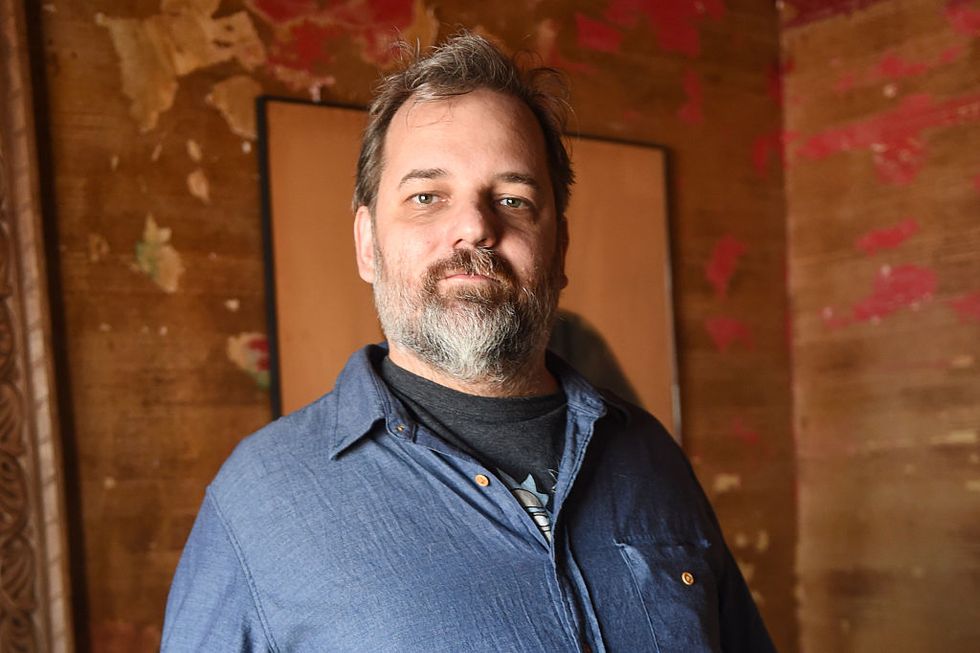 Footage of the writer has recently resurfaced online, and people are
that
horrified, they are calling for the show to be canceled for good.
Now, this is a huge development...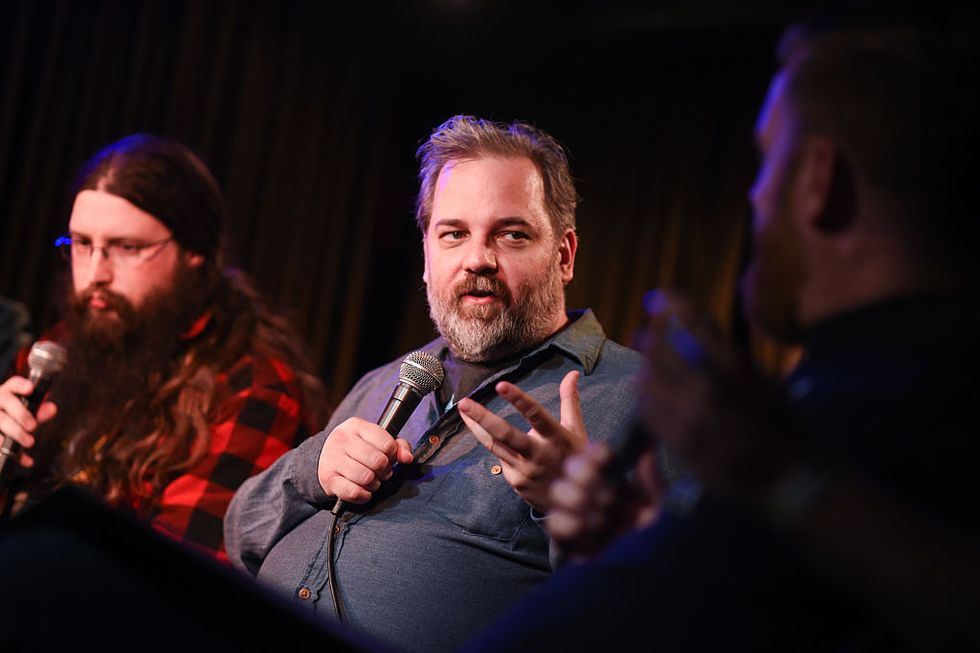 Because, before now, the show has always been a roaring success.
The cartoon follows the intergalactic antics of an eccentric (and alcoholic) mad scientist, Rick...
And his ever-so-anxious grandson, Morty.
After having been missing for nearly twenty years, Rick arrives at daughter Beth's doorstep unannounced...
Much to Beth's husband's disapproval, Rick moves into the family home - and soon after embarks on ridiculous sci-fi adventures through time and space with his fourteen-year-old grandson, all while trying to balance conventional life.
As they explore distant universes, the duo find themselves in the midst mayhem and disaster...
From parasite infestations and to battling a weird rendition of Freddie Krueger to pickle Rick and of course, Mr. Meeseeks, the show hasn't fallen short of  "what the hell" moments - but that's why we all love it so much.
The show has firmly held near-universal critical acclaim.
Praised by both fans and critics across the world, it comes as no surprise that the demand for a fourth season has been
off the scale
.
Many put its profound success down to its wacky yet insanely clever writing style...
Rick and Morty has been hailed as one of the funniest and ingenious shows on TV right now, which many put down to the perfect blend of mind-bogglingly iconic plotlines and its unique ability to fuse together moments of tragedy and sheer hilarity.
Its worldwide acclaim has seen the smash-hit animation get 3 seasons under its belt.
And with each of the season proving equally as popular, it comes as no surprise that fans quickly demanded a fourth installment.
No one knew when (or if) it would ever come out.
There was a solid 3-year gap between seasons 1 and 2, but only a 1.5-year gap between the next 2 seasons.
So, of course...
People were delighted when the fourth season hit our screens.
However, despite the show's overwhelmingly loyal fan base...
It hasn't been without its controversy.
Shortly after the 4th season aired, people slammed the show for making a 9/11 joke.
It just occurred to me how often Rick and Morty references 9/11. 5 times so far, at least once per season: - Lawnmo… https://t.co/X4JZ32B8E1

— Triple-Q (@Triple-Q)1593219254.0
The writers were criticized for a scene that made a light-hearted reference to the 2001 terror attacks.
The joke appeared to make light of the devastating attacks.
During the episode, Rick and Morty fly around an alien city and decide against attacking 2 identical towers ahead of them.
People were not happy.
They did a Pearl Harbor instead of a 9/11. Such a classy move. #RickandMorty season 4 episode 7 https://t.co/f4jB7eOd0y

— Robert (@Robert)1589210883.0
"Sadly, it will always be too soon, as it should be."
Here's the clip.
https://t.co/KBBvepeC9y

— SwimmingSwampert (@SwimmingSwampert)1589326471.0
And now, just as the dust is finally settling on
that
fiasco, another questionable clip has surfaced.
But this time, it is a video of one of the writers, Dan Harmon.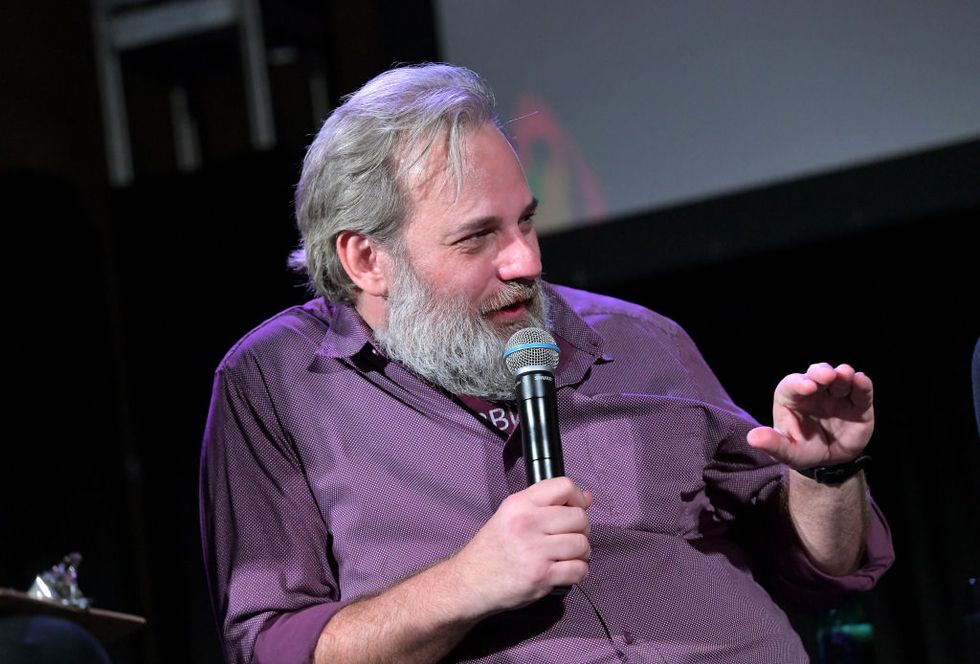 On Thursday, footage of Harmon from 2009 resurfaced that showed him reenacting the pilot episode of hit crime series,
Dexter.
However, there is a part of the skit that has left people feeling not only uncomfortable...
But, quite simply, disgusted.
Some people even believe that Harmon should be sent to jail for the video.
I JUST WATCHED THIS DAN HARMON VIDEO!!!! NOOOOOOO!!!! JAIL JAIL JAIL!!!!!! https://t.co/AgYdYRSzz1

— rose رز‌‌‌🍒 (@rose رز‌‌‌🍒)1597339593.0
Yeah, it's
that
bad.
To put it simply...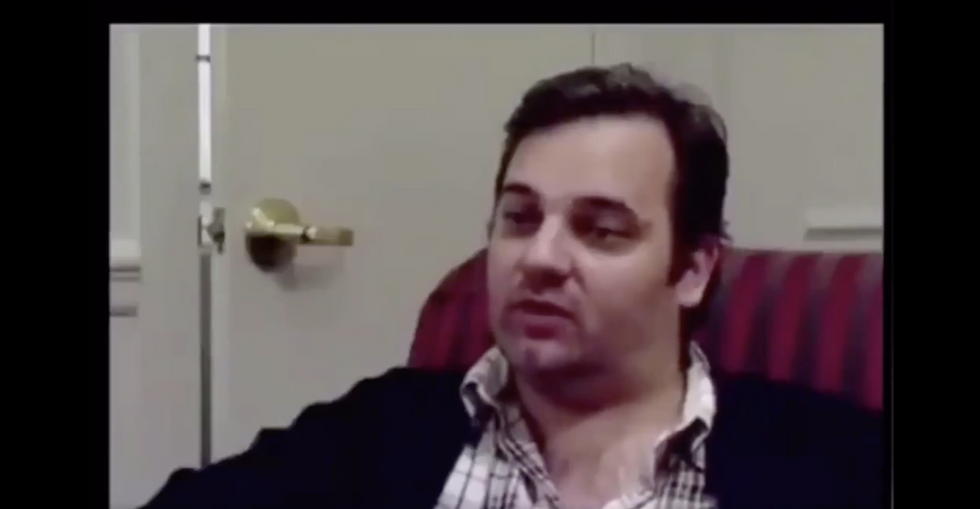 In the sketch, which was debuted in 2009 at a comedy sketch festival called Channel 101, shows Damon simulating the rape of a baby doll.
He can be seen climbing into a room through an open window...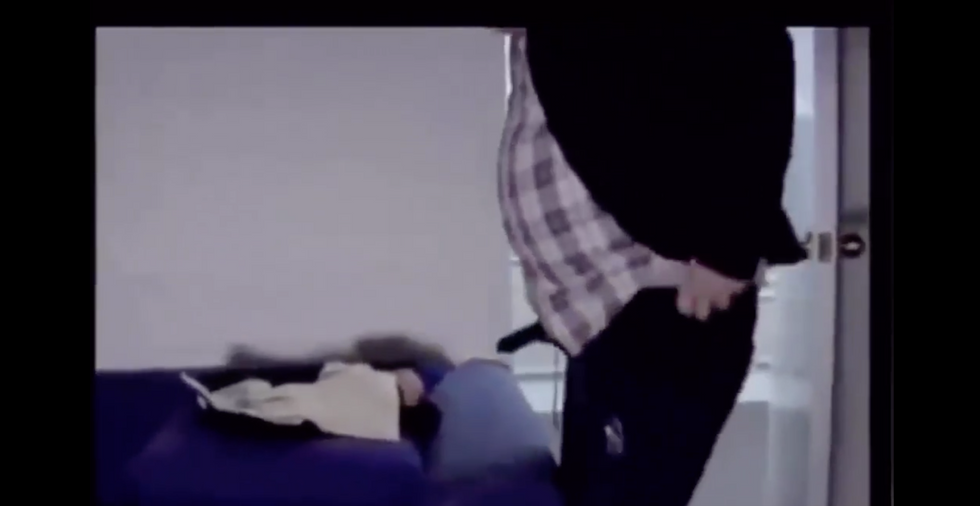 Where the doll is laid on a bed. He then proceeds to remove his pants, before simulating the sickening act.
It is nothing short of grotesque.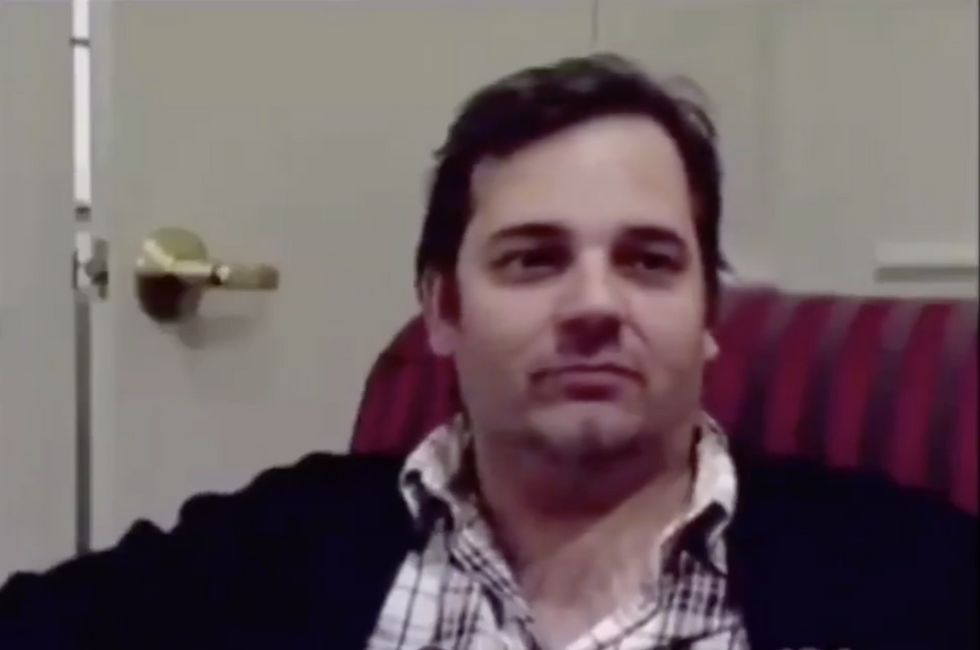 The video had actually resurfaced in 2018, where Damon hastily issued an apology. His statement read: "In 2009, I made a 'pilot' which strove to parody the series
Dexter
and only succeeded in offending. I quickly realized the content was way too distasteful and took the video down immediately. Nobody should ever have to see what you saw and for that, I sincerely apologize."
However, two years on, his apology hasn't succeeded in stopping from the video from resurfacing again...
Actual not even upset that Rick and Morty is cancelled after seeing that Dan Harmon skit 🤦 https://t.co/zmwwXTR8BY

— Amy (@Amy)1597338930.0
And people are just as horrified as they were before, with some even calling for
Rick and Morty
to be canceled for good.
The video itself can be found on Facebook...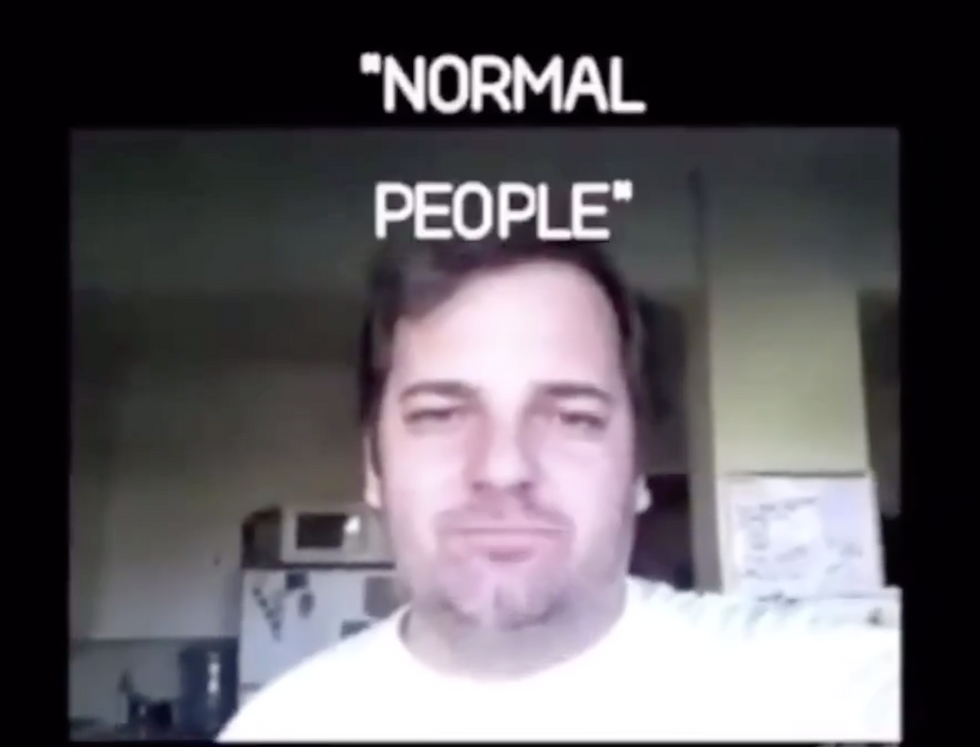 Which you can watch 
here
- Though be warned, it is highly disturbing.
Could this be the end of Rick and Morty?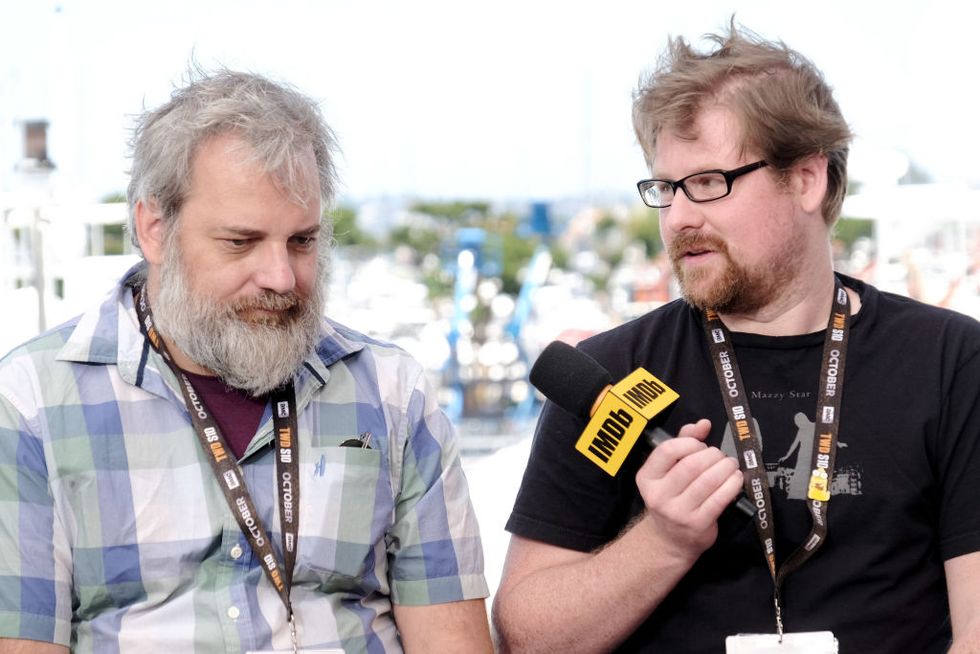 For more on the infamous cartoon, keep scrolling...