White Chicks is a comedy that's as beloved as it is controversial. Now, people are demanding the Wayans Brothers apologize for the movie amid the Black Lives Matter protests.
But, Twitter has now been flooded with outraged fans explaining why the pair shouldn't apologize. Keep scrolling to find out why...
With the Black Lives Matter being more prominent than ever...
It seems the whole "White Chicks is racist too" argument has come around again.
White Chicks is a 2004 comedy movie.
Although many criticized the film for being low brow and too obvious, it garnered a legion of fans and a cult following, thanks to its silly humor and shock value.
It was essentially a vehicle for the Wayans brothers.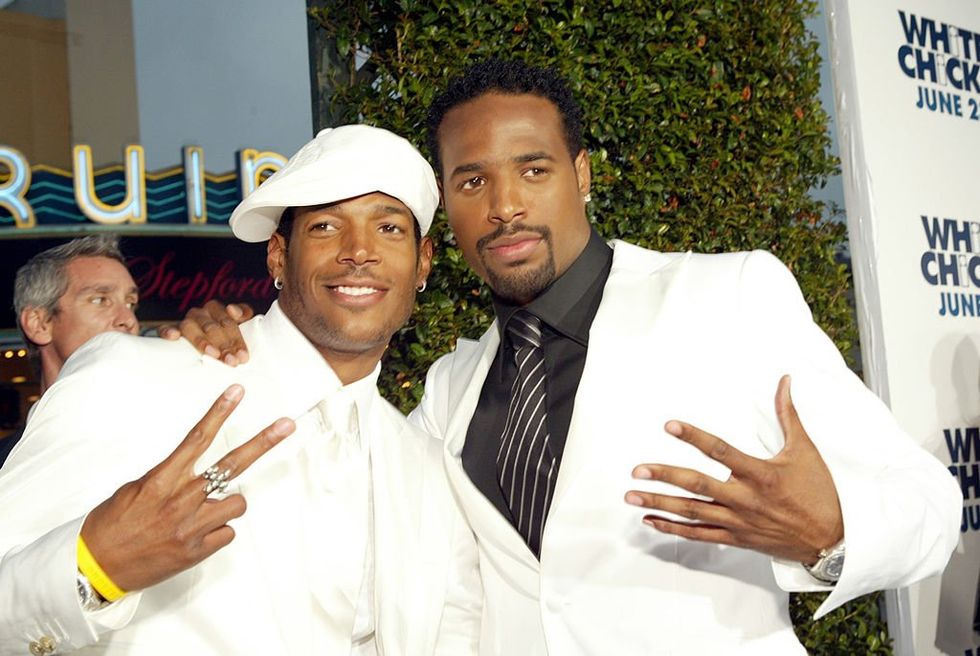 The movie's leads were played by Shawn and Marlon Wayans, pictured here at the Los Angeles premiere - although the 2 are somewhat unrecognizable in the film itself.
Because they spend the majority of the film looking like this.
The brothers go undercover as a pair of white females.
Another star of the movie is Terry Crews.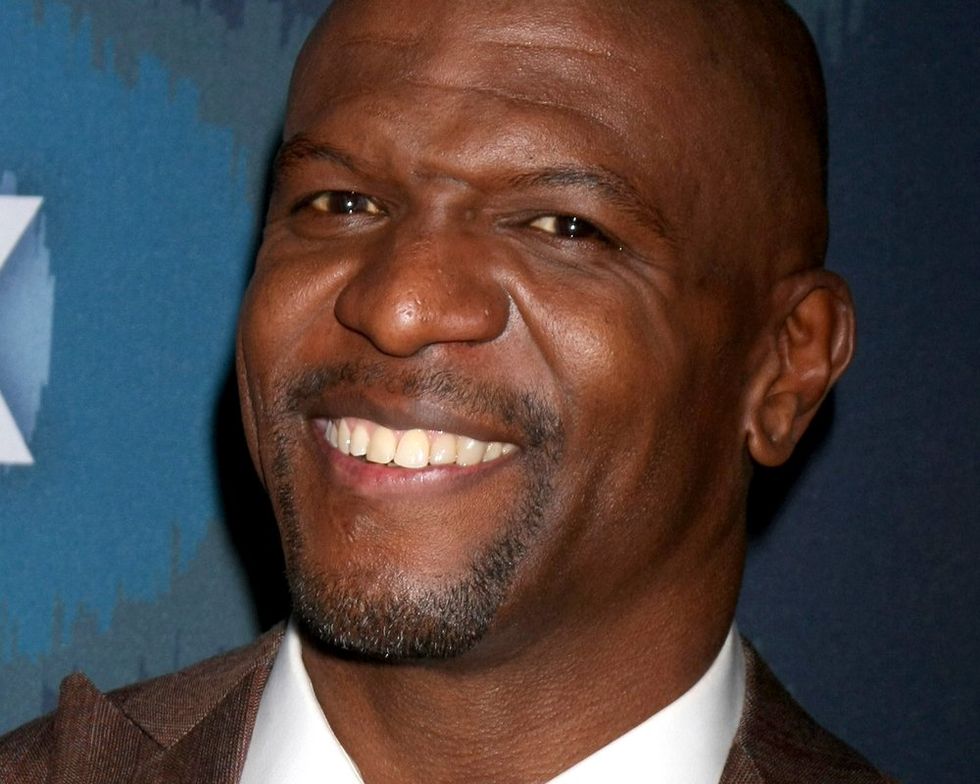 He plays basketball star Latrell Spencer in 
White Chicks, 
and becomes an unlikely romantic lead when he develops a crush on one of the undercover brothers.
The scene in which Crews takes Wayans on a date is one of the movie's most famous.
The cringe factor is totally huge, as Crews is somehow completely duped by the cop's disguise, and goes all out in trying to impress - in a variety of, quite frankly, horrendous ways.
Crews also gave us this memorable moment.
In the car after the meal, Crews serenades his "lady" with a Vanessa Carlton track. The scene has gone down in history, and is an iconic element of the movie. It made Crews a firm fan favorite.
Crews has become known as one of the film's best bits.
The endearing nature of his story line, alongside the inherent meme-ability of his scenes, have meant his role in the movie has had a lasting impact. Many point to him as their favorite thing about White Chicks. 
In fact, White Chicks is general is still super popular.
In spite of a lukewarm critical reception, the film is not lacking in fans. Since its 2004 release, it has gained a cult following, with many still amused by the wacky, slapstick humor and insane quote-ability.
But there's one thing the movie can't seem to escape from...
It's
always
brought up in arguments surrounding racism, and it seems the recent
Black Lives Matter protests
are no exception.
Some people are now demanding the Wayans Brothers apologize for the movie.
Why? Because it is apparently offensive to white people.
Yes, the brothers may have lightened their face to depict white women...
But that is
not
the same as blackface.
Here's why.
For those of you that still don't seem to understand why black/brown face is so offensive, firstly, sort yourselves out. Secondly, we've got the facts here for you.
Throughout history, white people would paint their faces black in order to degrade black people.
It happened in all sorts of places. From comedy shows to Halloween costumes. They would compare them to monkeys while simultaneously acting in a humiliating manner to depict black people as uncivilized. Utterly disgusting.
It's extremely offensive.
And is deep-rooted in
centuries
of racism.
And many took to Twitter to point out this fact with regards to White Chicks.
Why can't people understand it's not the same as blackface?
People have tried to use the movie as a way to defend blackface for a while now.
"What about white chicks" and other dumb things racists say to justify their behaviour 🙄

— Hoggy 💙 StayAtHome 💙 (@Hoggy 💙 StayAtHome 💙)1591361667.0
"'White chicks' often trends when we're discussing racial injustice. Yawn. Reverse racism doesn't exist."
It's really this simple.
White chicks isn't offensive because there isn't 400 years of racism behind painting your face white

— charlotte hopley 🥰 (@charlotte hopley 🥰)1591360927.0
"FFS White chicks is not a problem because it did not strengthen social or systemic racism against white people. Why? BECAUSE THAT DOESN'T EXIST. Learn about power dynamics and log off, Karen."
It's unbelievable that people continually seem to bring this movie into the argument.
y'all did not just use white chicks as an excuse for black face🤦🏾‍♂️

— 21' revenge tour (@21' revenge tour)1591361069.0
There is
never
an excuse for blackface.
Why does the conversation always have to be turned around to so-called reverse racism?
Gone pleaseeeee take a look at yourself if your defence for blackface is 'what about white chicks' like???? As if s… https://t.co/GTUM3u7VBL

— caitlin (@caitlin)1591359314.0
"Racism is literally based on white supremacy and relies on a historic imbalance of power. This is why blackface is racist and white chicks is not. Reverse racism isn't a thing. Why do white people want to be oppressed so much?" For more on the current Black Lives Matter protests, scroll on to see how Meghan Markle has been speaking up...