WEST HOLLYWOOD, CA - SEPTEMBER 17: (EXCLUSIVE COVERAGE) Actress Emilia Clarke (L) and writer George R. R. Martin attend the BBC America BAFTA Los Angeles TV Tea Party 2016 at The London Hotel on September 17, 2016 in West Hollywood, California. (Photo by Kevork Djansezian/BAFTA LA/Getty Images for BAFTA LA)
This '70s throwback photo of the series's author has people noticing a similarity to the star of the hit show.
Game of Thrones has been on TV for almost a decade, if you can believe it.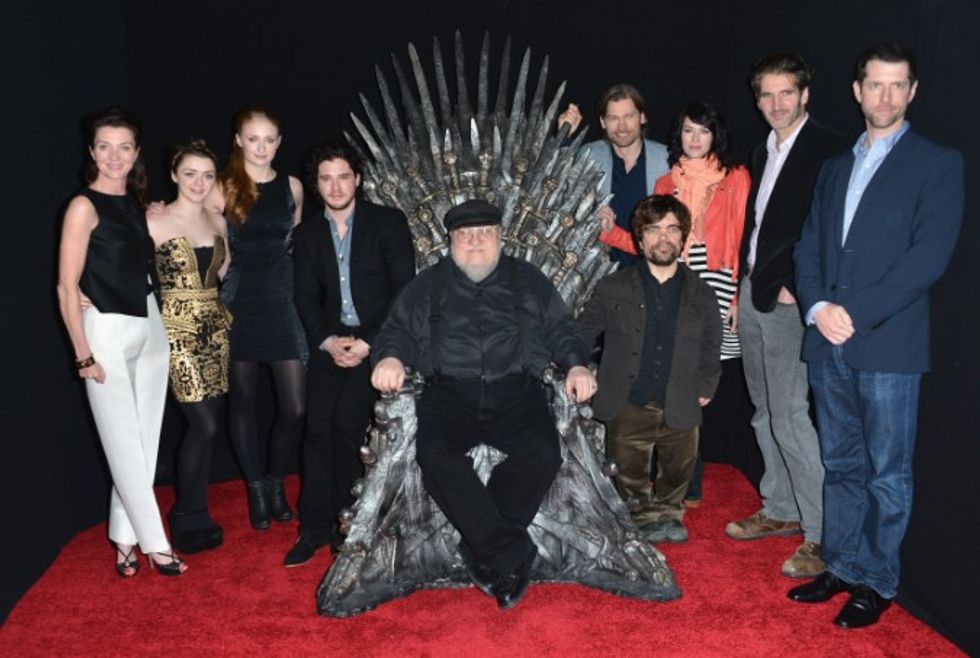 via: Getty
And throughout it's run, a number of stars have come and gone. Usually in a fiery, bloody mess.
But there have been at least two constants in this world of chaos, fire and ice.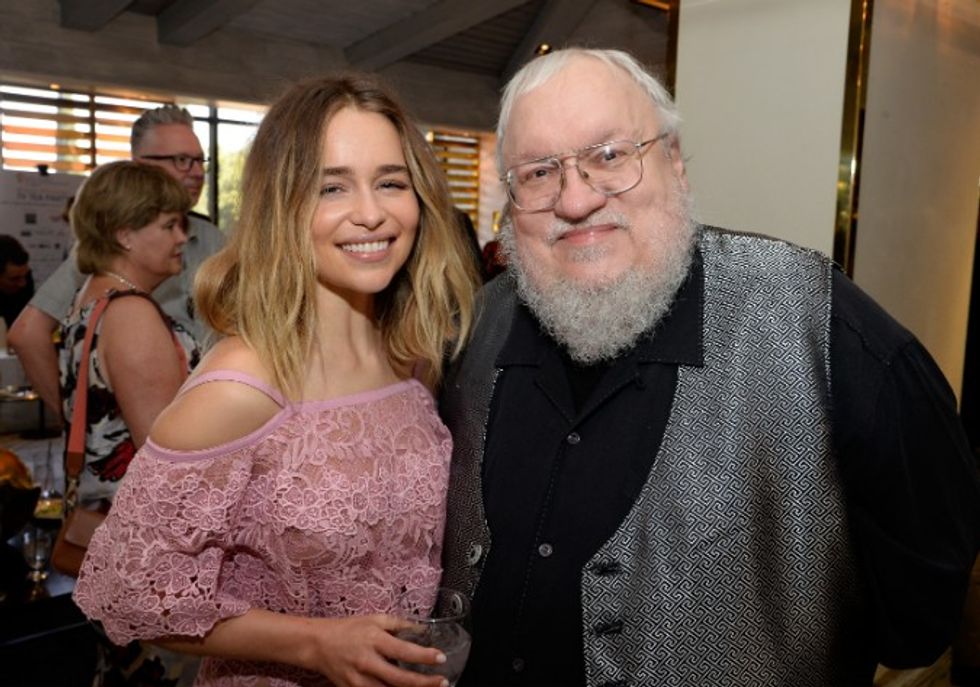 via: Getty
One is George RR Martin, the world-renowned author of the original Song of Ice and Fire series on which the show is based.
The other is Kit Harrington, otherwise known as Jon Snow.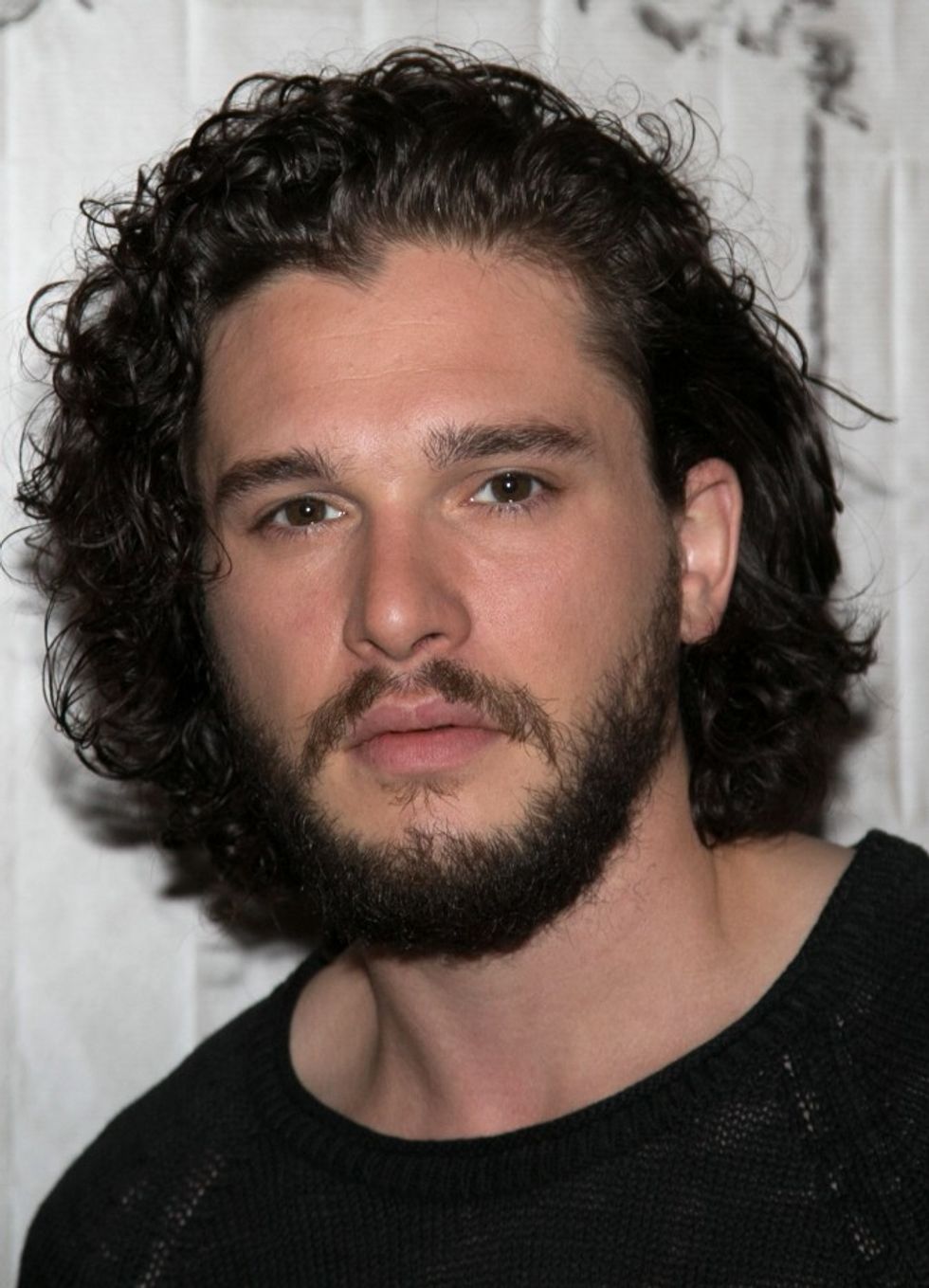 via: Getty
Who is world-renowned for his rugged masculinity, knowing absolutely nothing, and...
Whereas George RR Martin is an extremely talented author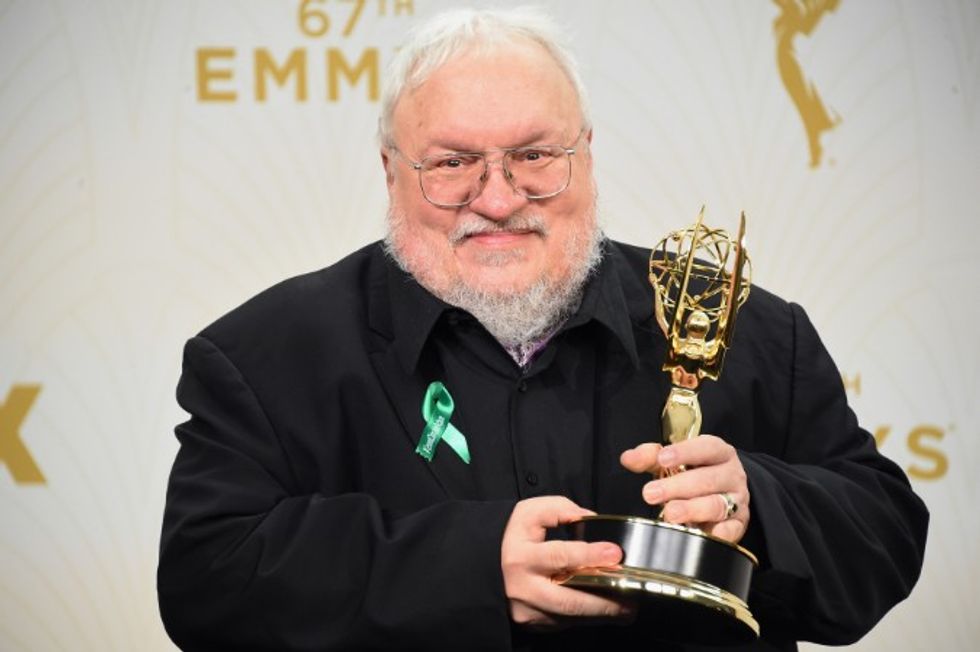 via: Getty
He has a golden brain, okay? But what if we told you that these two have way more in common looks-wise than you'd think?
In the past, Martin has enjoyed sharing throwback photos of himself on Twitter.
Seriously, the only way this photo could be more 1970's is if Richard Nixon was in the background waiting in line for gas.
But soon enough, some astute fans noticed an odd similarity.
That's right, ladies and gentlemen. The young George RR Martin looks a lot like current day Jon Snow.
More so than most people were comfortable with.
Plenty of people were happy to have their vision of Jon Snow permanently locked in the golden ratio state.
While others were ready to use the opportunity to embrace the King of the North's geeky side.
Frankly, this just makes it even more charming, and we didn't think that was possible.
And honestly, there really is no denying it.
There's no doubt Martin was into the Northern Warrior look long before his work took over modern television. But things quickly went down hill from there...
The comparison generated some truly wild theories.
Ok, now we're mixing television universes in a way that is fully unacceptable.
And finally, the take of all takes.
It's over, everyone. We've brought this on ourselves. Now, let's all go home and ponder the long winter yet to come.