Fans of the offbeat sitcom Brooklyn Nine-Nine have been left stunned after hearing Rosa's voice in real life.
Keep scrolling to listen for yourself...
First hitting our screens in 2013, Brooklyn Nine-Nine quickly gained a cult following.
It tells the story of a younger, less experienced cop finding his feet in Brooklyn's 99th district, alongside a team of memorable characters.
There are many reasons for the show's loyal fanship.
The writing on the show is often praised for being highly hilarious - plus the stars of the show often exhibit excellent comic timing.
Which isn't to say it's been without its issues.
In fact, the series was canceled by Fox after five seasons, citing low viewing figures. Luckily for fans, it was quickly picked up by NBC, where it's undergone something of a renaissance.
But there's one thing fans of the show might not realize.
Over the years, some incredibly famous faces have enjoyed cameos in Brooklyn Nine-Nine - and with such a quick turnover, it's often something of a blink and you'll miss them situation. So, before we get into the story, here's a definitive reminder of every single one of them.
1. Fred Armisen.
In the very first episode, way back in 2013, Armisen plays a character called Mlepnos, who lives in a neighboring apartment to a recent murder scene.
2. Pete Davidson.
The now-mega star plays an at-risk kid named Steven way back in season one of the show, who's forced to attend a junior police program.
3. Niecy Nash.
In season 3,
Clean House 
host Nash guest-starred in the series as Holt's melodramatic younger sister, Debbie.
4. Nasim Pedrad.
SNL cast member Pedrad played Jake's half-sister (and casual con artist) Katie Peralta in season five.
5. Patton Oswalt.
The comedian and actor best known for starring in 
King of Queens 
played FDNY Fire Marshal Boone for two episodes of the show in season one.
6. Bill Hader.
Captain Holt is briefly replaced by Captain Seth Dozerman, played by Hader - although he only lasts for one episode.
7. Jenny Slate.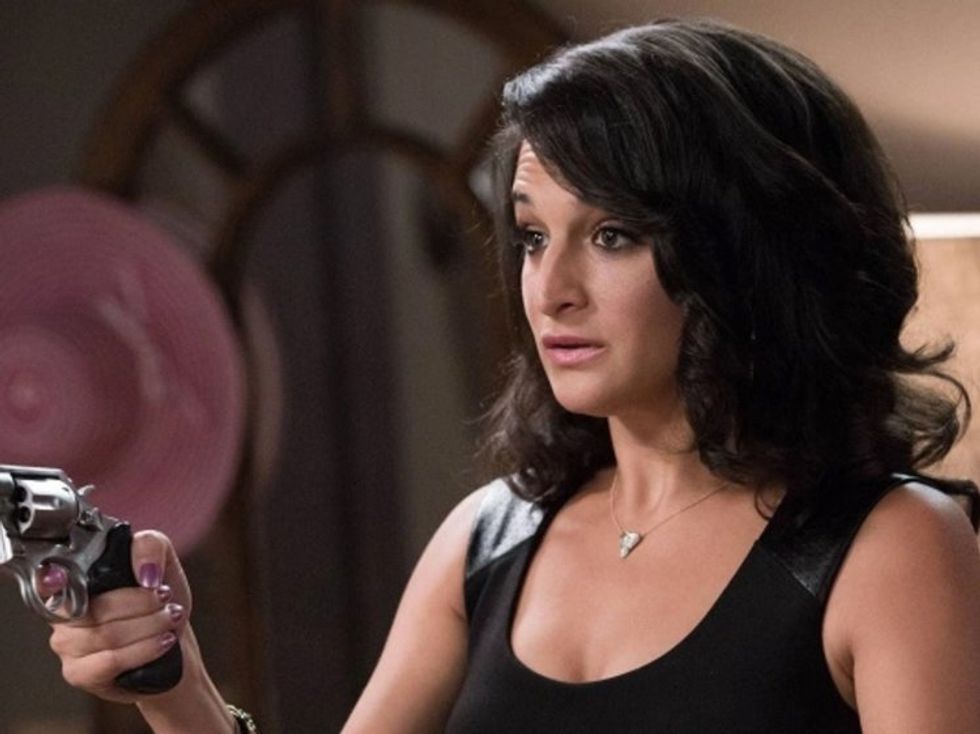 Jenny Slate, who's also starred in 
Girls 
and indie movie 
Obvious Child, 
played loyal mafia mistress Bianca.
8. Kid Cudi.
The rapper and producer plays a wrongfully arrested convict called Dustin Whitman in season one.
9. Nick Kroll.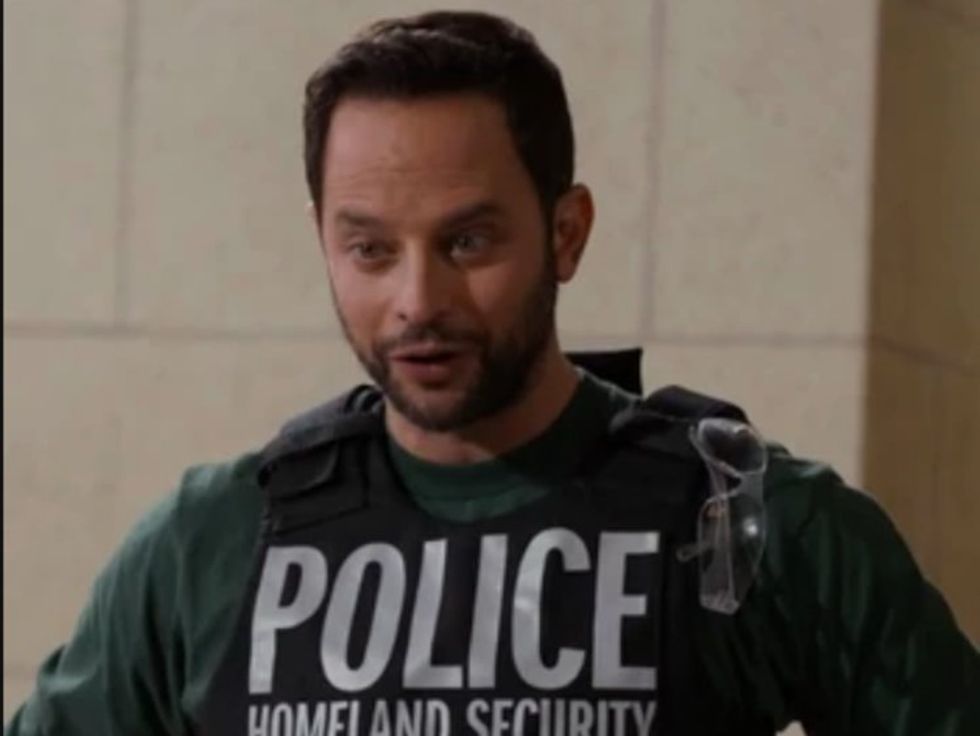 The hilarious comic played a Homeland Security agent in charge of a counter-terrorism drill named Kendrick back in the show's second season.
10. Adam Sandler.
Sandler had a cameo role as himself in the first season, interrupting the auction and being generally obnoxious.
11. Eva Longoria.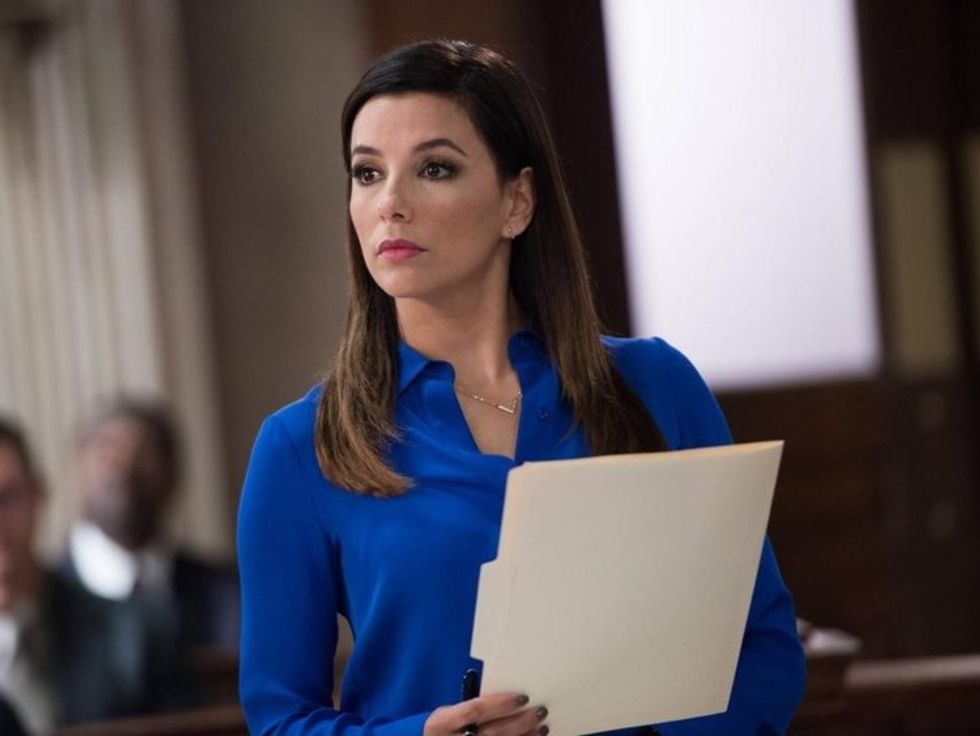 Desperate Housewives
star Eva Longoria played Sophia Perez, a defense attorney, and brief love interest for Jake, on the show's second season.
12. Kan Marino.
Star of 
Wet Hot American Summer 
and web series 
Burning Love, 
Marino played another short-lived replacement for Holt, Captain Jason "C.J." Stentley, in season four.
13. Jorma Taccone.
Taccone, who starred in 
Lonely Island
alongside 
Brooklyn Nine-Nine 
star Andy Samberg, plays Fun Zone manager Taylor in series four.
14. Maya Rudolph.
During Holt's stint in Witness Protection, Rudolph steps in as US Marshall Karen Haas in season four.
15. Nick Offerman.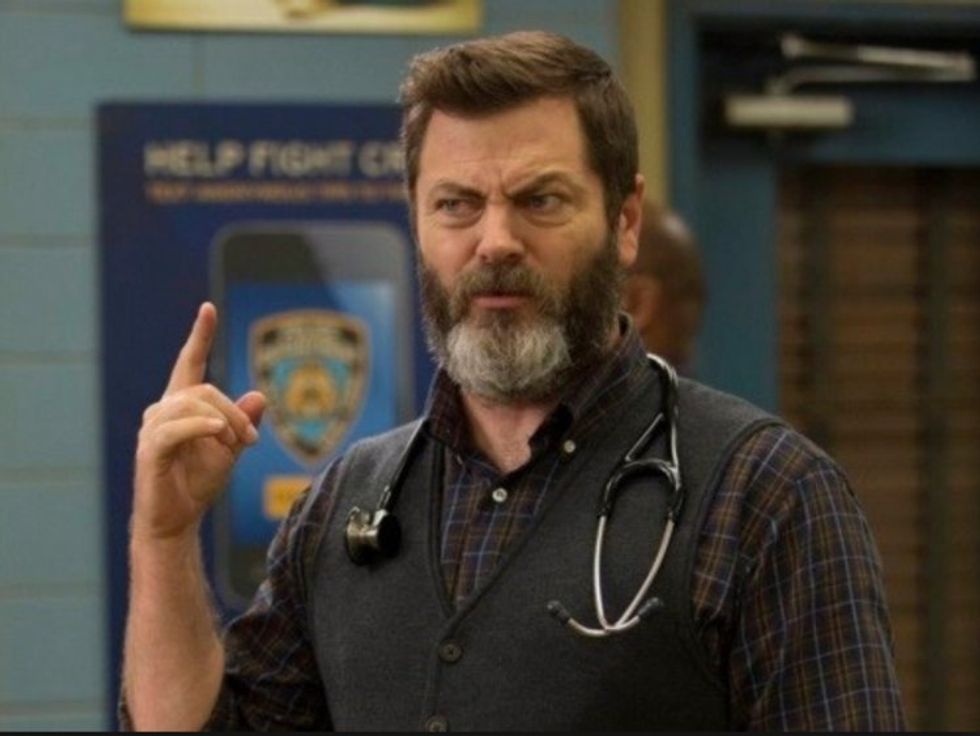 Offerman, best known for his role as Ron Swanson in 
Parks and Recreation, 
plays Frederick, a vengeful ex-boyfriend of Holt.
16. Sterling K. Brown.
In 2018, Brown played a dentist called Phillip Davidson who was brought in for questioning regarding a murder.
17. Kathryn Hahn.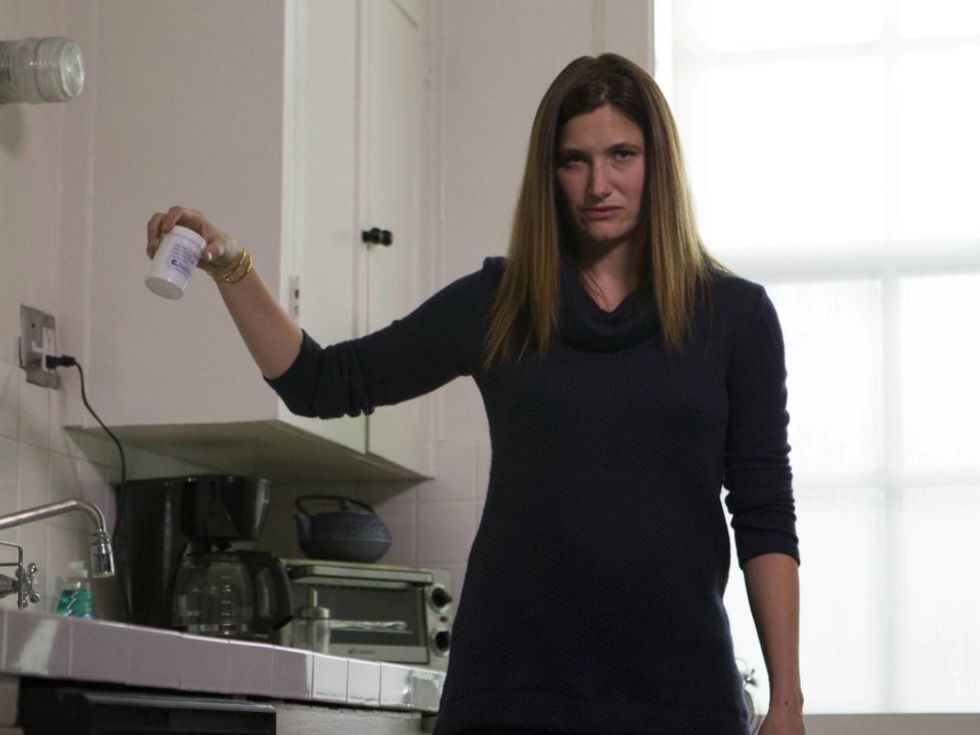 Hahn, famous for television roles in
Transparent 
and movies like 
Bad Moms, 
played Eleanor Horstweil, the angry ex-wife of Charles.
18. Danny Trejo.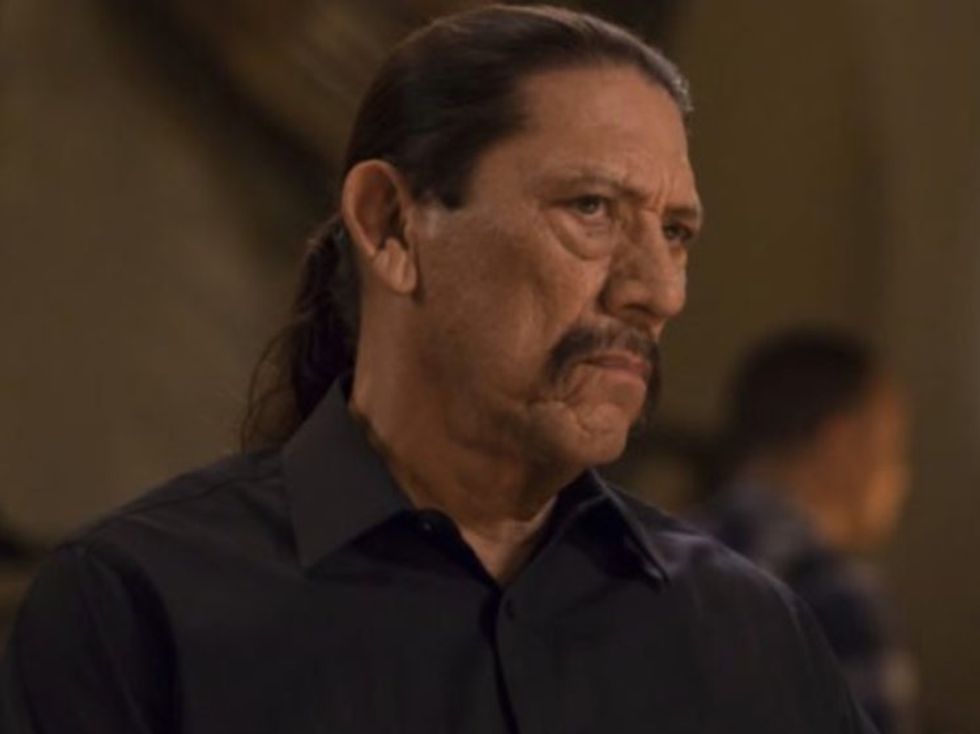 Trejo is famous for playing the villain in a huge number of action movies. He played Rosa's father, named Oscar Diaz.
19. Jimmy Smits.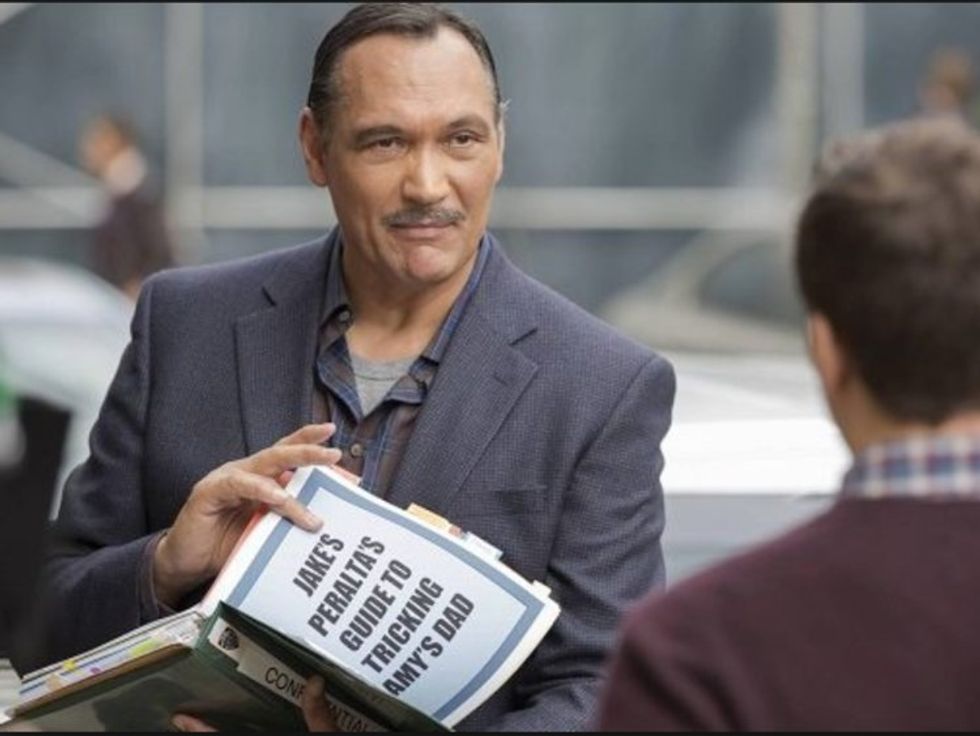 This Emmy award-winning actor is best known for his role in 
L.A. Law. 
He played Victor Santiago, Amy's dad, in 
Brooklyn Nine-Nine's 
fourth season.
20. Chris Parnell.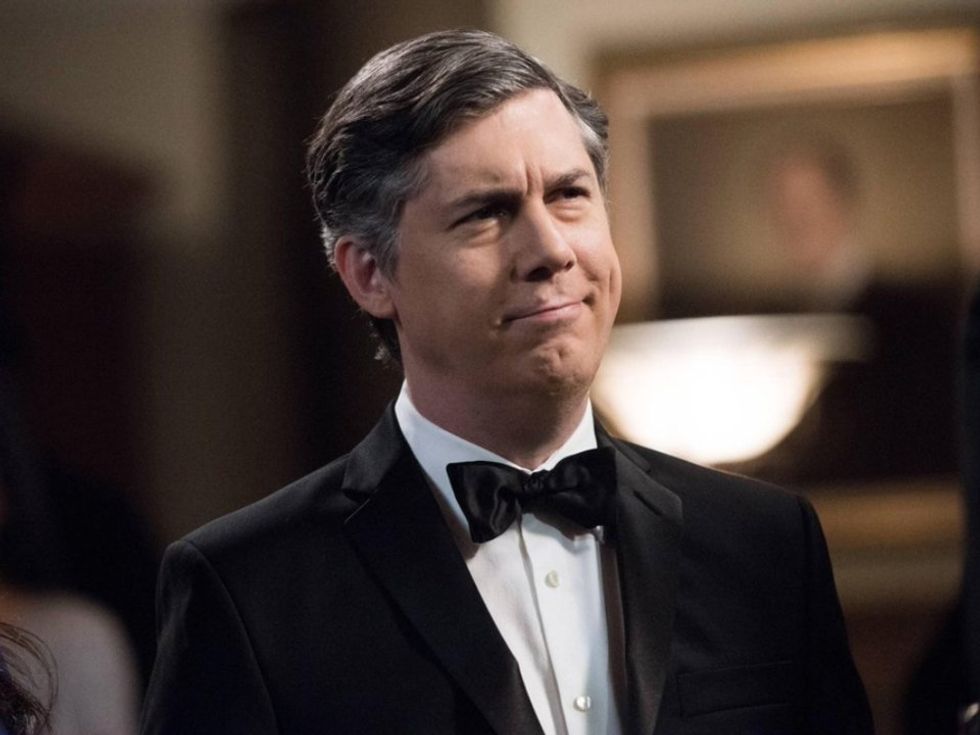 The
Saturday Night Live 
and 
30 Rock 
star played Sophia's boss Geoffrey Hoytsman.
21. Jim O'Heir.
Best known as the unfortunate Gerry on 
Parks and Recreation, 
O'Heir played a deeply prejudiced and problematic Florida cop called Sheriff Reynolds.
22. Dennis Haysbert.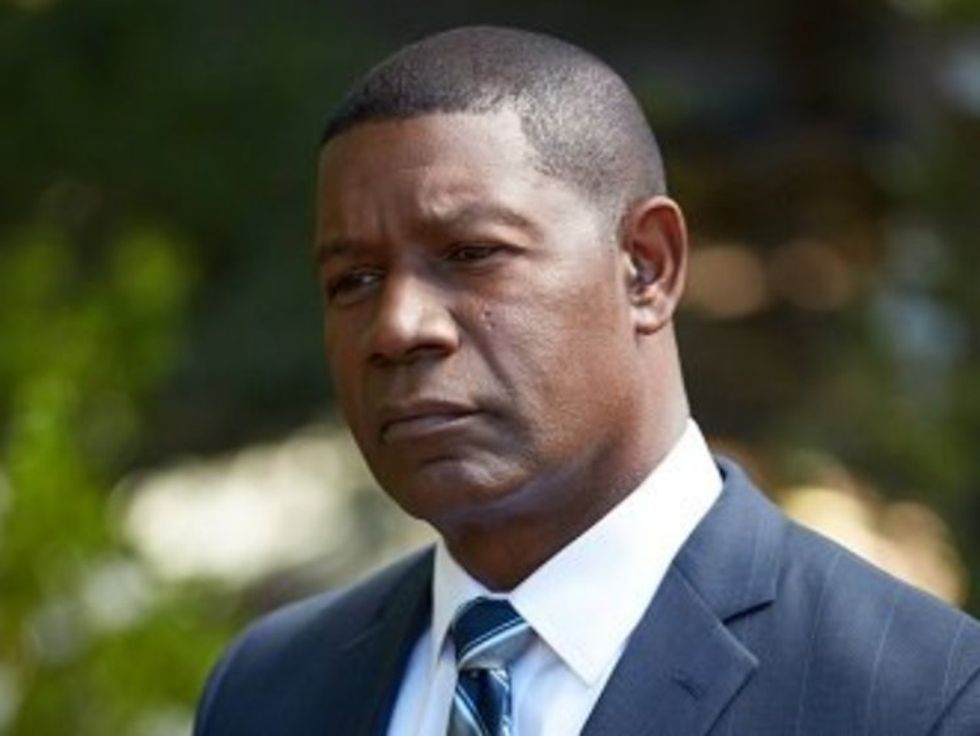 Haysbert may be best known for starring in those Allstate commercials, but he played collaborative FBI agent Bob Anderson who worked with the
Brooklyn Nine-Nine
, too.
23. Stephen Root.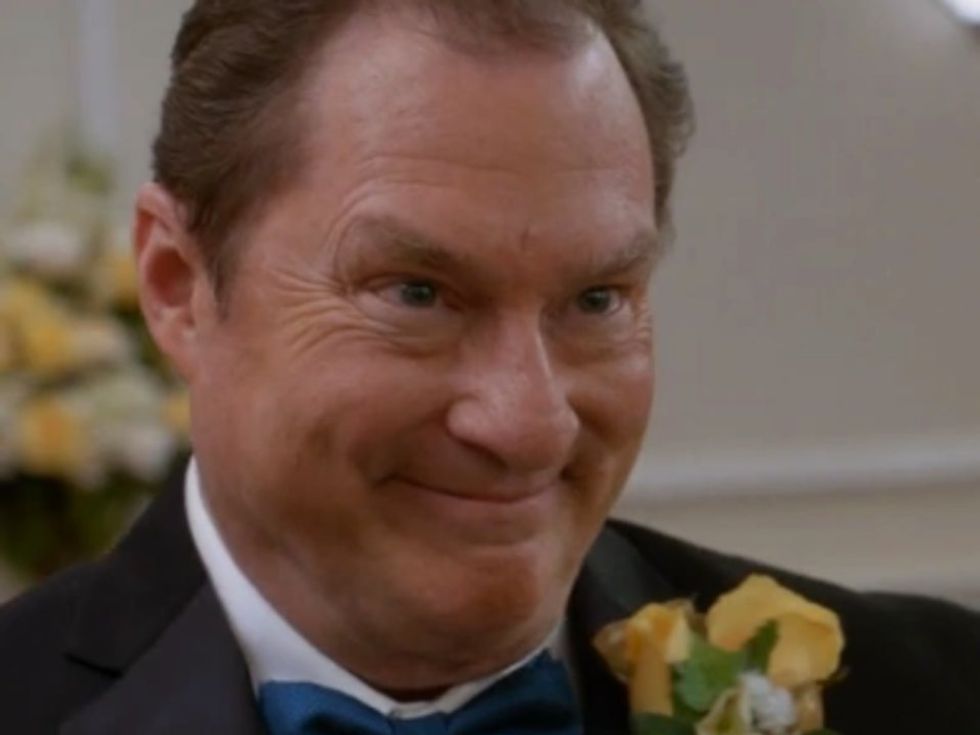 He's perhaps most instantly recognizable for his role in 
Dodgeball, 
but Root made an appearance as Charles's dad back in series two.
24. Bradley Whitford.
The 
Get Out 
actor made a cameo in 
Brooklyn Nine-Nine 
as Jake's dad, Roger Peralta, in seasons two and three.
25. Katey Sagal.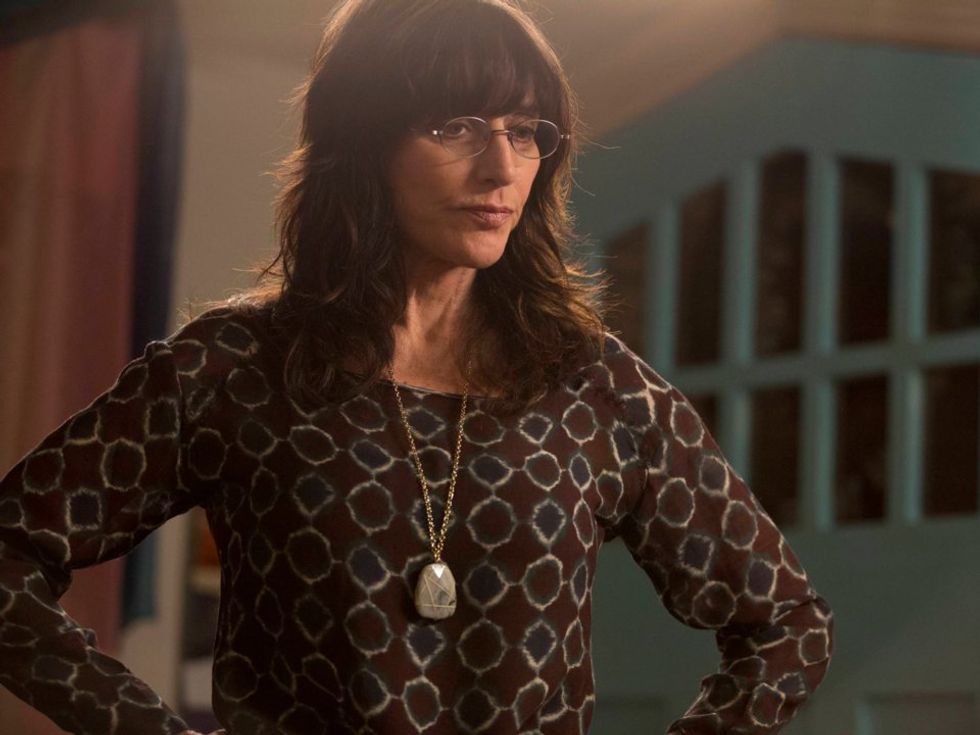 The other half of Jake's parents? His mom, Karen Peralta, was played by the 
Sons of Anarchy 
actress.
26. Nathan Fillion.
The actor who's best known for his role in 
Firefly 
played an actor called Mark Deveraux in the show's fourth season.
27. Gina Gershon.
The actress, who's starred in classic movies like 
Face/Off 
and 
Showgirls, 
played Lieutenant Melanie Hawkins, a corrupt NYPD officer who causes havoc.
28. Matt Walsh.
The 
Veep 
actor plays weekend detective at the Nine-Nine, Lohank, and has cameos in seasons two, three, and four.
29. Zooey Deschanel .
The 
New Girl 
star plays the same character, Jess, in a crossover episode with 
Brooklyn Nine-Nine 
in season four.
30. Garret Dillahunt.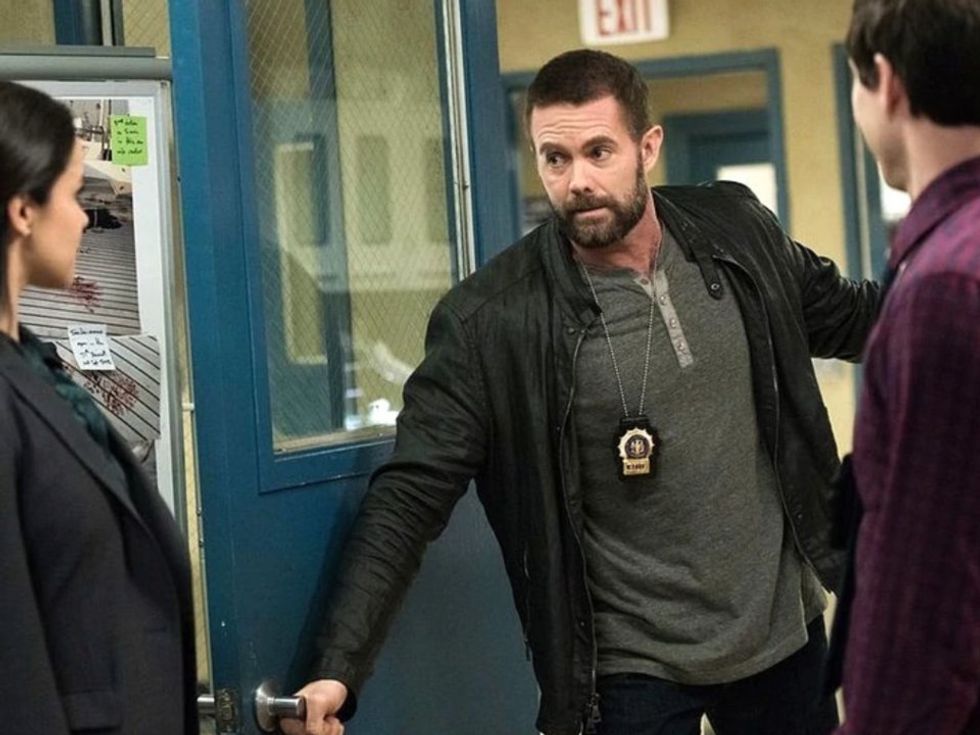 The 
Burn Notice 
and 
Raising Hope 
actor played a ninety-third precinct cop (and personal idol of Jake's) named Dave Major.
31. Tim Meadows.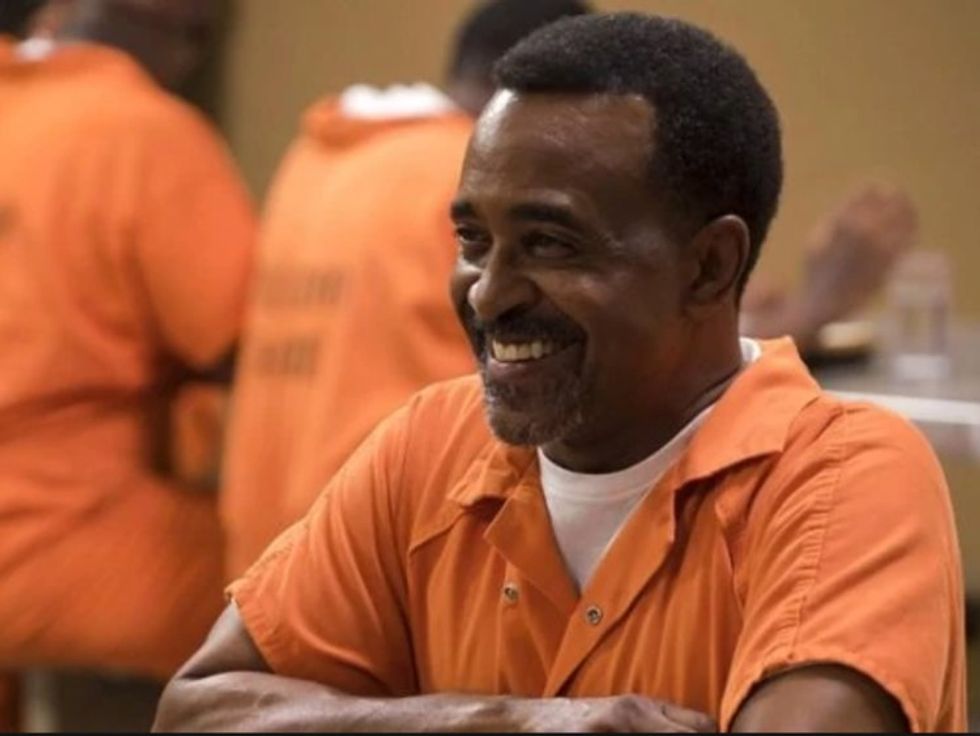 The 
Mean Girls 
principal appears as Caleb, Jake's season five cellmate who's in prison for cannibalism.
32. Andy Richter.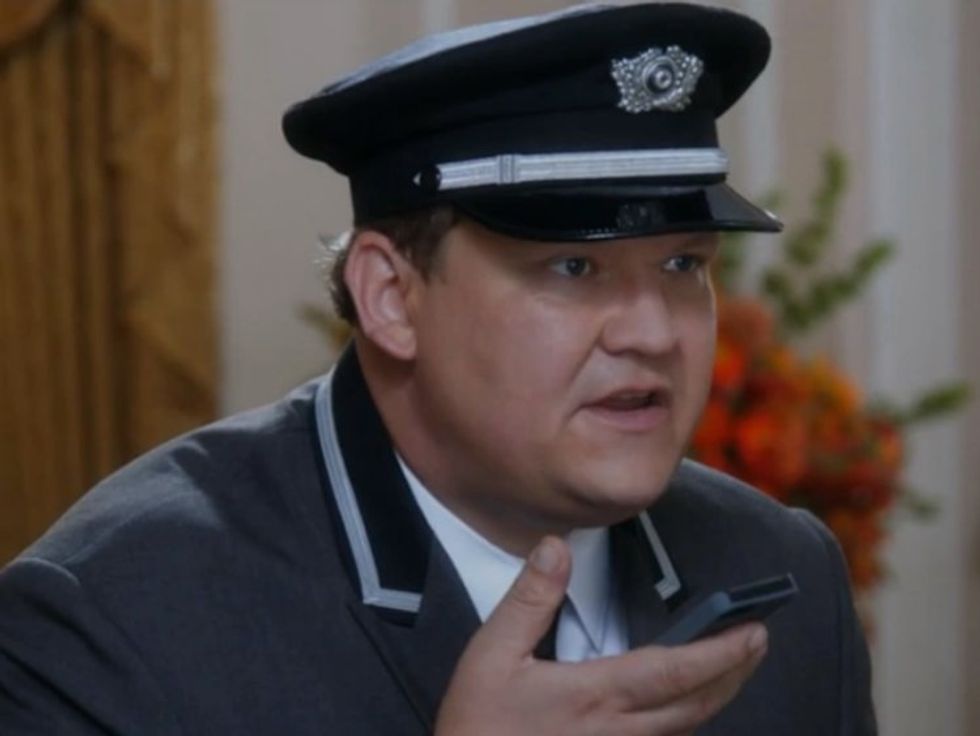 The actor who's best known as Conan's sidekick played an angry doorman.
33. Blake Anderson.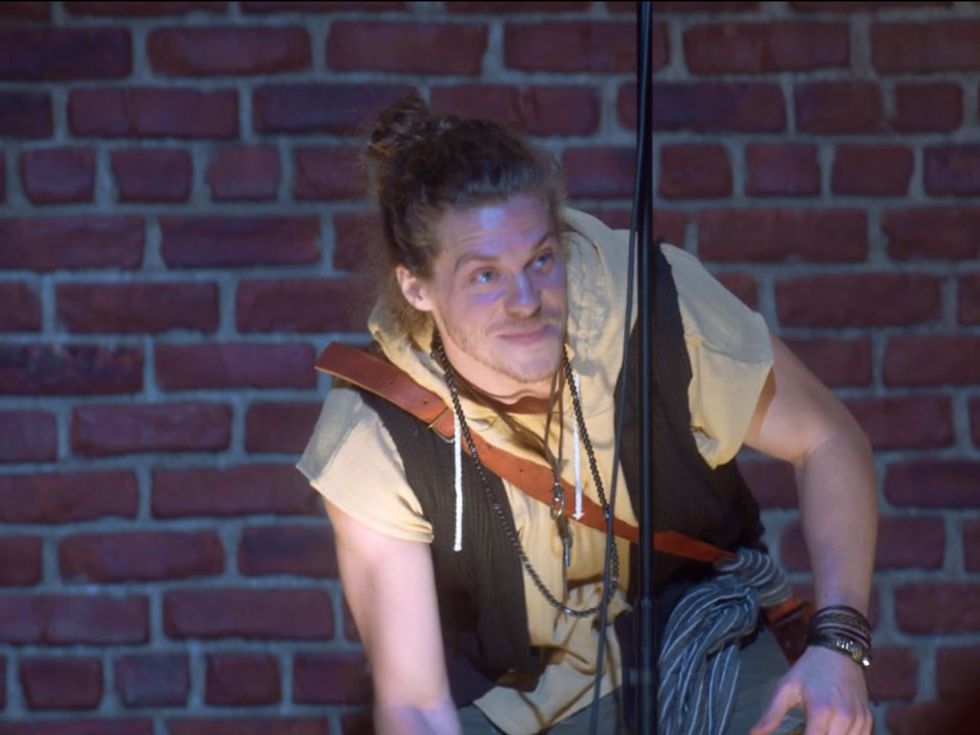 The 
Workaholics 
star and musician played Constantine Kane, one of Amy's exes.
34. Ryan Phillippe.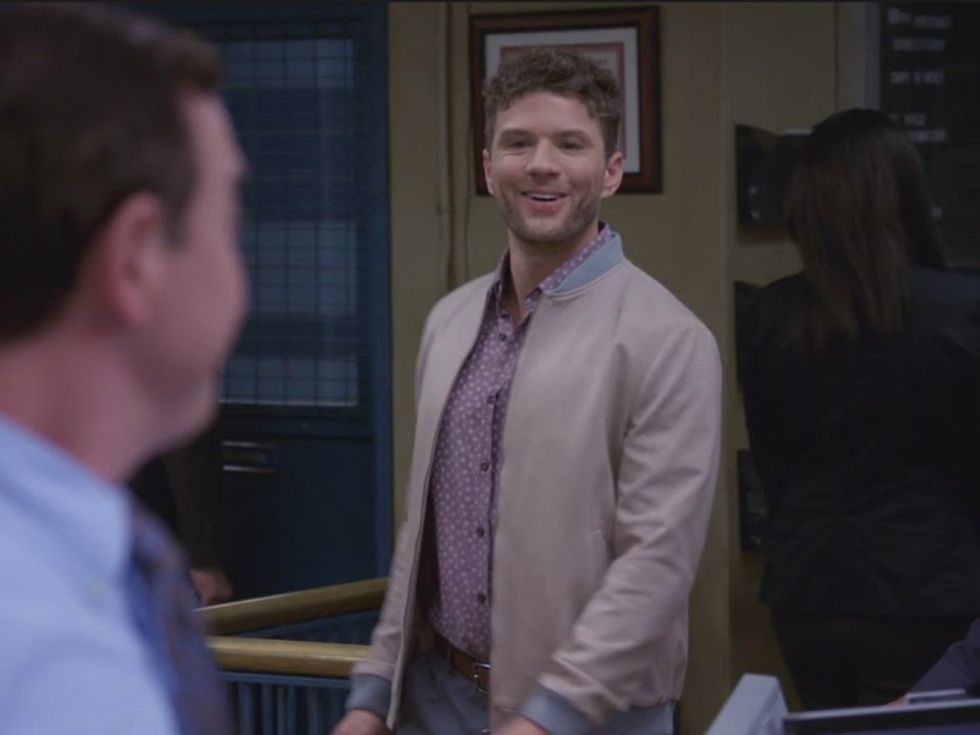 Best known for being a nineties teen heartthrob, Phillippe plays Milton Boyle, Charles's cousin and the father of Gina's daughter.
35. Nick Cannon.
The actor and musician plays Marcus, nephew to Captain Holt, who has a romance with Rosa.
36. Craig Robinson.
Perhaps best known for his role as Darryl on 
The Office, 
Robinson plays master criminal Doug Judy, and has been in every single season at least once.
37. Ed Helms.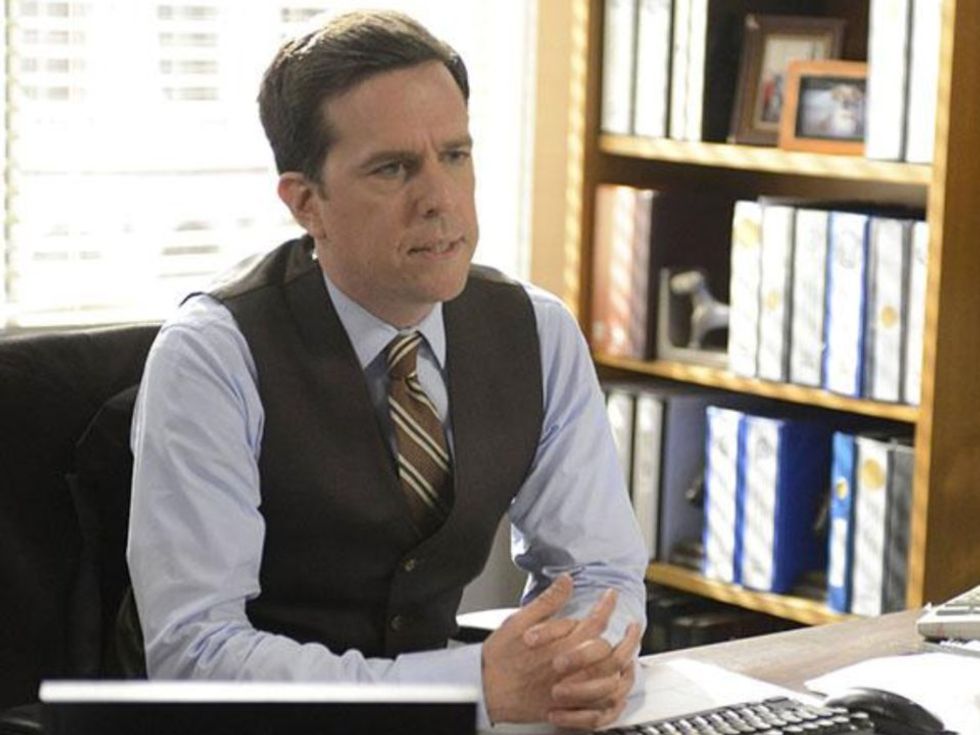 Another star of
The Office 
(who you may also recognize from 
The Hangover), 
Helms played obnoxious United States Postal Inspection Service agent Jack Danger in season two.
38. Kyra Sedgwick.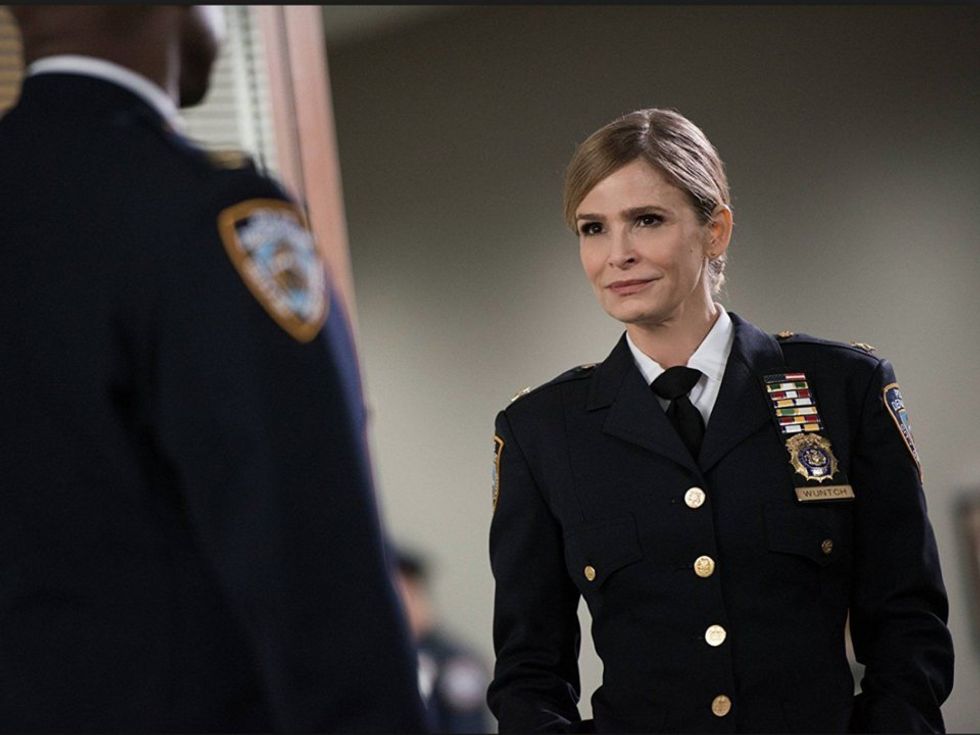 The Closer
star plays Captain Holt's rival Madeline Wuntch in seasons two and three.
39. Jason Mantzoukas.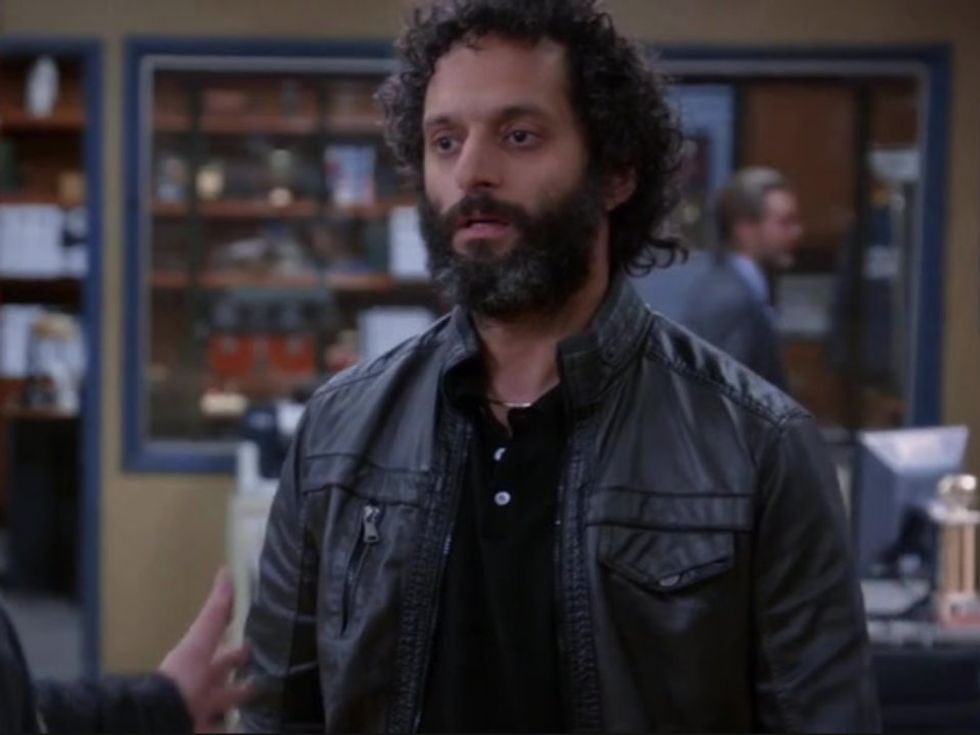 The comedic actor had a recurring role as a love interest of Rosa's name Adrian Pimento. Their on-again, off-again relationship comes to an end in season five.
40. Gina Rodriguez.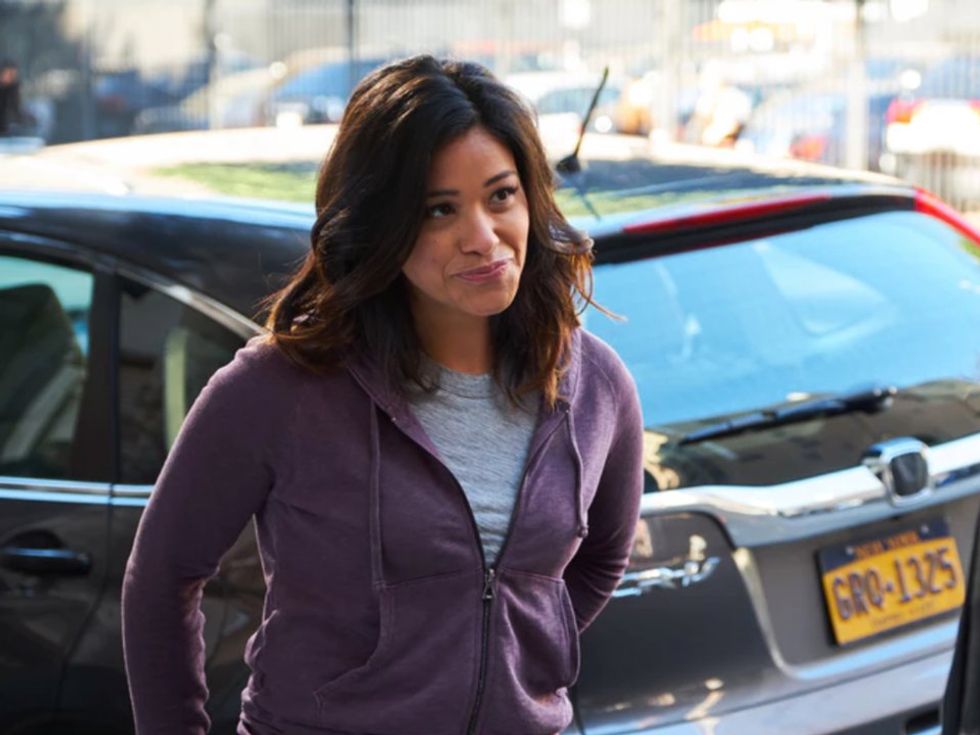 Best known for her titular role in 
Jane the Virgin, 
Rodriguez plays potential Rose love-interest Alicia - and could potentially make a return.
41. Damon Wayans Jr.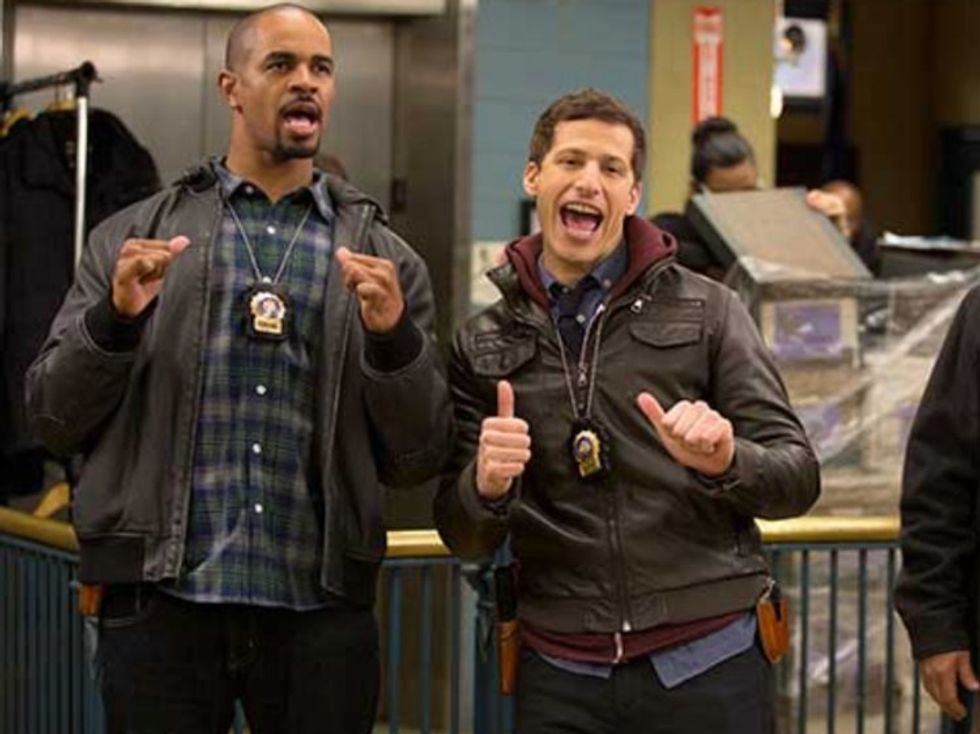 He plays ninety-eighth precinct cop Detective Stevie Schillens, who used to be Jake's partner and BFF.
So as you can see, the show has been full of surprises...
But none have been as big as
this
.
Fans have been left stunned after hearing Rosa's real-life voice.
Played by Stephanie Beatriz, Rosa has a famous husky, low-pitched voice.
But it's a far cry from what Beatriz actually sounds like...
It came as a big shock to fans...
@AM2DM @iamstephbeatz WHAT!? I don't know what's real anymore...

— Goobs (@Goobs)1525369783.0
We're officially mind-blown.
How didn't we know?
"i noticed her voice was waaay higher pitched in the pilot. very interesting!"
There was a ton of reactions.
"Next you are going to tell me she's not a cop."
Listen for yourself below:
#BrooklynNineNine star @iamstephbeatz sounds nothing like Rosa Diaz in real life — here's how she found Rosa's famo… https://t.co/HvCr6pB4Gb

— AM2DM by BuzzFeed News (@AM2DM by BuzzFeed News)1525358375.0
Shook doesn't even come close.