In the wake of tragedy, it is the President's job to respond to the nation. After a terrible train derailment in Washington State this morning, some people were unhappy with the way President Trump chose to handle his responsibilities. Many people thought what he tweeted was not only insensitive, but also just plain incorrect. 
This morning an Amtrak train derailed in DuPont, Washington.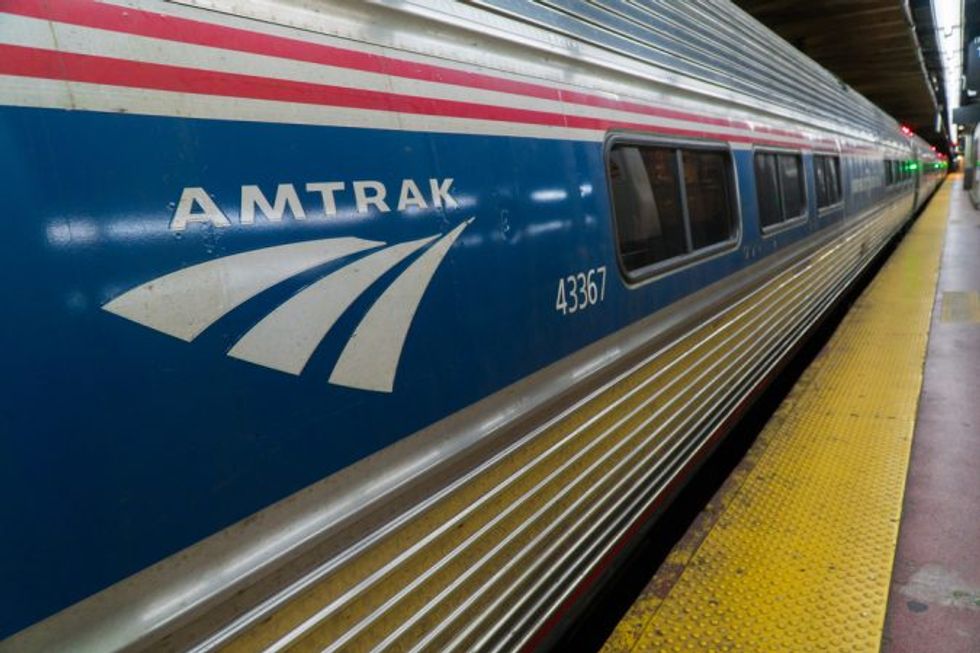 The train was travelling from Seattle to Portland. It was going over 70 miles per hour when it derailed on a highway overpass near DuPont, Washington.
Several fatalities have been reported.
All SB lanes of I-5 blocked near Mounts Road in Pierce County due to derailed train car. Avoid area! https://t.co/SBH7dCc6yg

— WSDOT Tacoma (@WSDOT Tacoma)1513611942.0
77 passengers and 5 crew members were aboard the train when its 13 cars derailed over a highway bridge.
This was the first trip on this route for the train.
This was what all the passengers received before the @Amtrak ride. On the very first day, the very first ride, the… https://t.co/G5vVHly386

— Alex Rozier (@Alex Rozier)1513616055.0
The train derailed shortly after it began its inaugural trip on a new route that took the train inland. The cause of the crash is still unknown.
The exact number of people killed is not yet known.
@KING5Seattle just outside Olympia https://t.co/hnfhNMRTCU

— Naenae (@Naenae)1513611944.0
6 people have been reported dead. 
At least 75 people from both the train cars and highway traffic have been taken to the hospital.
Shortly after the crash, Donald Trump tweeted about the incident.
And people were definitely not happy with his response to the accident. 
Can you guess why?
His tweet seemed entirely focused on his infrastructure plan.
@realDonaldTrump So much for not politicizing tragedy. "This is a time for mourning, not a time for politics" only… https://t.co/3fWS8mPkMS

— Joel Eklof (@Joel Eklof)1513624251.0
Twitter users pointed out that he failed to mention anything about the people injured or killed in the derailment.
Journalists and others were not happy about how he responded.
First POTUS tweet on train accident doesn't mention loss of life.. just a pitch for infrastructure plan. https://t.co/FxbkoL6z2U

— Jim Acosta (@Jim Acosta)1513622882.0
Super not happy.
Some people pointed out that Trump actually cut funding to Amtrak earlier this year.
Fact: this train route just got a $181 million upgrade & Trump's proposed budget would have slashed $630 million in… https://t.co/MStLH5OvPN

— Brian Klaas (@Brian Klaas)1513624585.0
In May Trump proposed a budget that would slash funding for transportation including long-distance Amtrak routes by 13%.
And others pointed out that the train was on a brand new route.
@realDonaldTrump These were brand new train tracks, but maybe if we weren't giving tax breaks to millionaires/billi… https://t.co/A0BcujjKBW

— Danielle 🗽 (@Danielle 🗽)1513632689.0
While the cause of the derailment is unknown, it's likely not due to crumbling infrastructure since the route was only recently completed.
A journalist in Washington even posted a photo of the tracks.
This is the track before the spot where the train derailed. Tracks look new. https://t.co/iFScpF1UTE

— Alex Rozier (@Alex Rozier)1513618462.0
Alex Rozier had been on the train reporting the opening of the new route but got off right before it derailed. He tweeted this photo of the brand new tracks.
Ten minutes later Trump tweeted again.
This time the tweet expressed condolences, thanked first responders, and sent thoughts an prayers to everyone involved in the accident.
But some people were still not happy with the order in which he chose to tweet.
People thought the tweets seemed backwards.
Trump's reaction to Amtrak train derailment: First, use the train accident to call attention to your infrastructure… https://t.co/bYvWqn5gIk

— Jeremy Diamond (@Jeremy Diamond)1513623281.0
People first, then politics was an overwhelming theme in response.
In any case, it's the victims of the tragedy that matter.
Another look at growing line for blood donations at Bloodworks Northwest in Olympia. Folks really stepping up to he… https://t.co/teonuYTx7C

— John Hopperstad (@John Hopperstad)1513631628.0
Regardless of what Trump is or isn't tweeting, people in Washington are stepping up to help the victims by donating blood. This tweet shows the outpouring of support by the people of Washington.