We will never look at Big Ed from 90 Day Fiancé in the same way ever again now that some amazing pictures have emerged of him looking like a model.
Keep scrolling to have a look at some incredible throwback pictures of Ed from the 80s...
We all love a good TV series binge...
Whether we like to admit it or not!
Our choice of binge-able TV is now endless...
And one of the shows that falls under this category is
90 Day Fiancé.
Broadcasted on TLC...
90 Day Fiancé 
is a documentary/reality TV series that follows couples who have applied for or received a K-1 visa (available uniquely to foreign fiancés of U.S. citizens) and therefore have ninety days to marry each other
Yep, we are serious.
Each couple has already signed documents stating that they have promised to marry each other and provided the signed documents to the U.S Immigration services to get the K-1 Visa.
The series debuted on January 12th, 2014...
And it has just been renewed for its seventh season, meaning it has proven to be very popular.
The series currently has 6 spin-offs...
There has been:
90 Day Fiancé: Happily Ever After. 90 Day Fiancé: What Now? 90 Day Fiancé: The Other Way. 90 Day Fiancé: Pillow Talk. The Family Chantel.
And finally...
90 Day Fiancé: Before The 90 Days.
But we're here to talk about 90 Day Fiancé: Before The 90 Days.
This spin-off follows couples that have met each other online, but have not yet started the K-1 visa process.
The series follows their journeys of meeting one another for the first time...
From LDR to IRL! #90DayFiance: Before the 90 Days starts now. https://t.co/YDFqGPhnOT

— 90DayFiance (@90DayFiance)1583712022.0
And it is always super exciting to see if they will
actually
hit it off in real life.
This spin-off is a huge hit with audiences...
And it's easy to say that Ed is one of the reasons why.
Ed, who is also known as Big Ed, has so far been one of the most outrageous characters on the series.
Watching Ed has been a completely cringe-filled "joy" of sorts.
Ed has a very strange relationship with his Phillipino "partner" Rose...
Ed has repeatedly shocked viewers with his behavior on-screen...
Adventure is out there! Is the next great love story in the making? A new #90DayFiance: Before the 90 Days starts n… https://t.co/W4OIYuDL8Z

— 90DayFiance (@90DayFiance)1583110819.0
He asked Rose to shave her legs, telling her to choose between shaving her legs or kissing him. He also forwardly asked Rose if she was clean of any STDs, which is
not
something you ask in the first few days.
Fans weren't impressed with his behavior...
And we must say, that is no way to treat someone you supposedly care about.
He also admitted to lying about his height online...
So yeah, Big Ed is one big whirlwind.
But now, pictures have emerged of fifty-four-year-old Ed way back in the day...
And it has left the internet completely shook.
People have been digging deep on Ed's Instagram account...
very different Ed.
He is completely unrecognizable...
never know.
Perhaps the biggest glow-down... ever?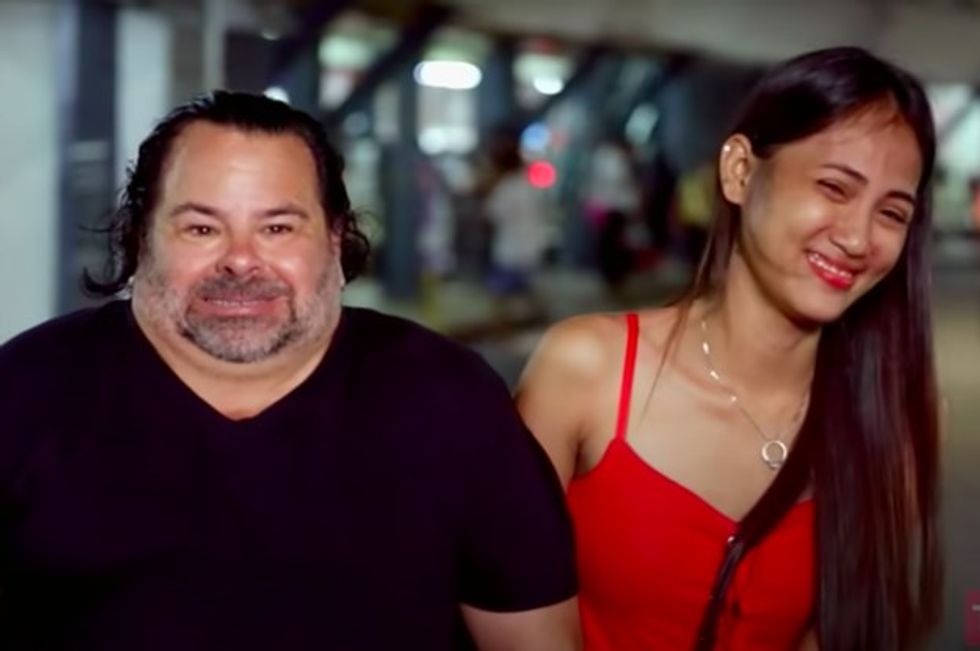 Make sure to keep scrolling to learn about the oldest "Bachelorette" ever...