Kendall Jenner is no stranger to controversy. In fact, some argue that that's pretty much what she relies on for her career. From poorly planned Pepsi ads to more than her fair share of cultural appropriation claims, to that infamous video with Bella Hadid, Kendall is basically never out of the headlines.
But her latest controversy may be her worst yet. Kendall shared a video of herself on Snapchat that got everyone talking, for all the wrong reasons. Not only was it kind of silly - but it was actually dangerous, too. Scroll on for the video that's got the whole internet angry.
Kendall Jenner has one of the most recognizable faces in the modeling industry.
But she's also part of one of the most famous families in the world.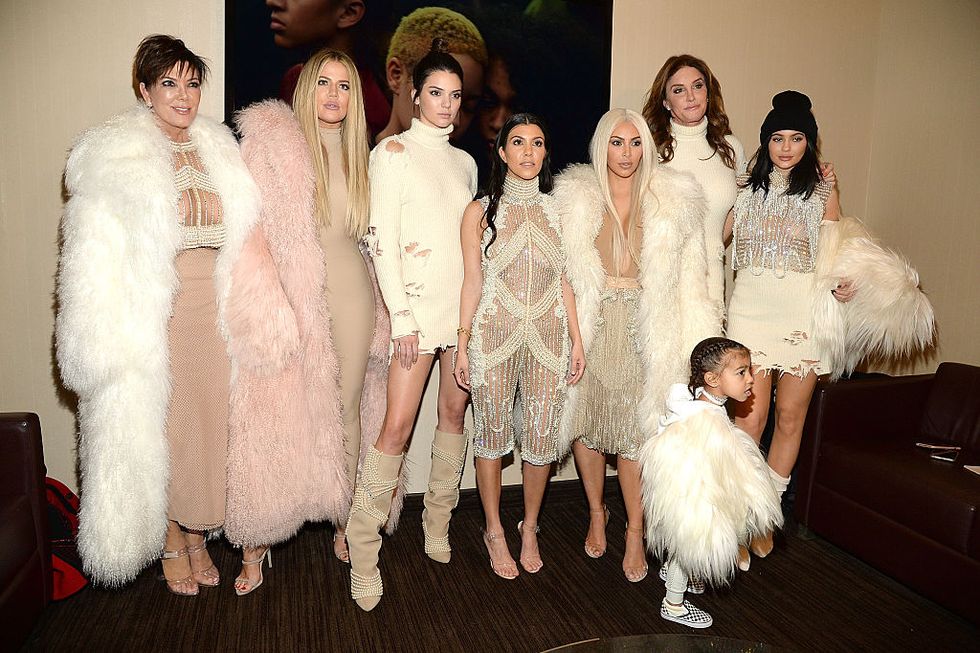 via: Getty
You know who we're talking about... the
Kardashians.
Kendall has had an early introduction to fame and fortune, featuring on their reality show,
Keeping Up With The Kardashians,
since she was barely even a teen.
But, now, the star mainly focuses on her booming modeling ventures.
But the star has managed to whip up quite a lot of controversy over the years.
Keeping Up With The Kardashians, it looks like her lucrative modeling adventures have been far from plain sailing.
For example, does anyone remember that Pepsi commerical?
In 2017, the world watched, appalled, as Kendall Jenner brought a social justice protest to an end with one simple act - handing the police officer a can of Pepsi. As problematic goes, this was definitely up there.
The ill-judged ad faced worldwide criticism, and rightly so.
The controversial commercial, which was promptly pulled following the backlash, insinuated that all the problems could be brought to a harmonious end with a can of the sugary soda - or, at least, that's the logic that we were presented with. But in a world wherein these are real issues affecting real people, the ad just appeared to distastefully trivialize the demonstrations fighting for good causes such as Black Lives Matter.
Of course, many viewers didn't take kindly to the commercial.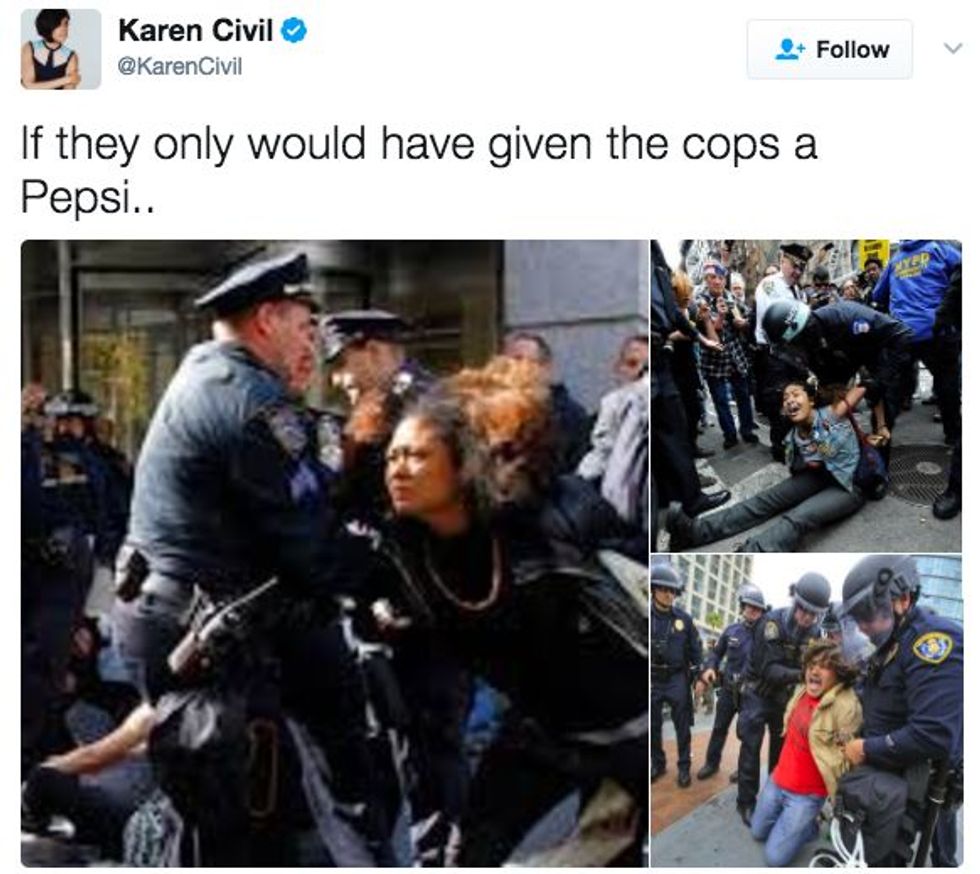 via: Twitter
The internet was in uproar after viewing the commercial, with many people shocked at the mere
suggestion
that we can put our differences aside over a can of Pepsi.
And, for her participation, Jenner paid the price.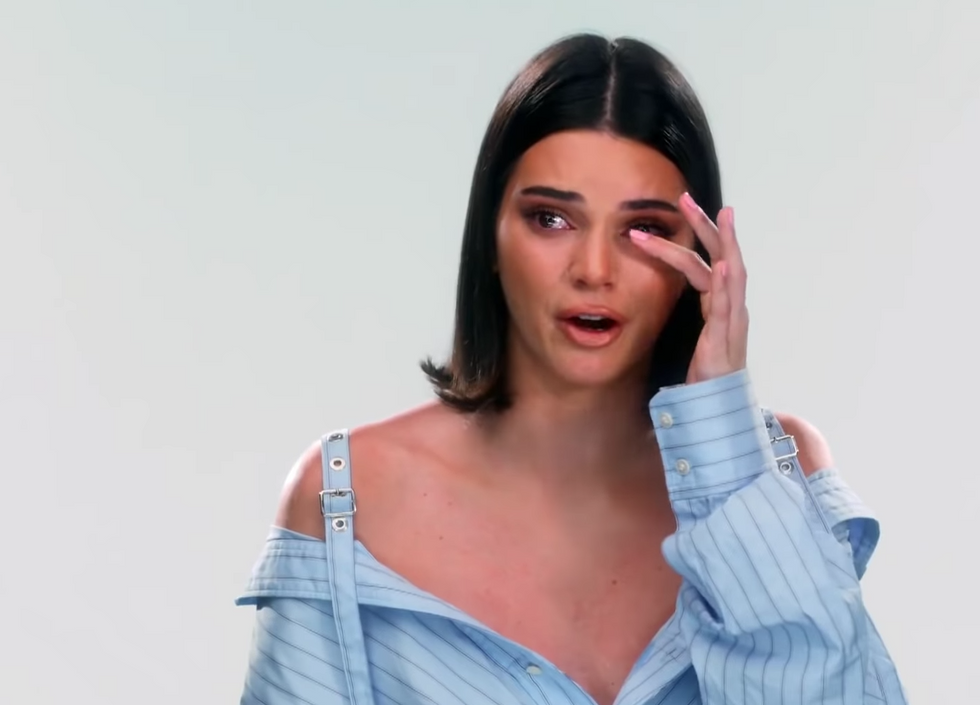 Keeping Up With The Kardashians
, where viewers watched her get emotional over the backlash, telling older sister Kim: "It feels like my life is over."
But, sadly, this wasn't her only brush with controversy.
just hair, how can it possibly be problematic?" Well, it can be when you consider cultural appropriation - aka the adoption of elements of one culture by members of another culture, which can often spark controversy when a socially dominant culture takes from a disadvantaged minority culture.
In 2016, the twenty-three-year-old found herself at the center of a cultural appropriation scandal.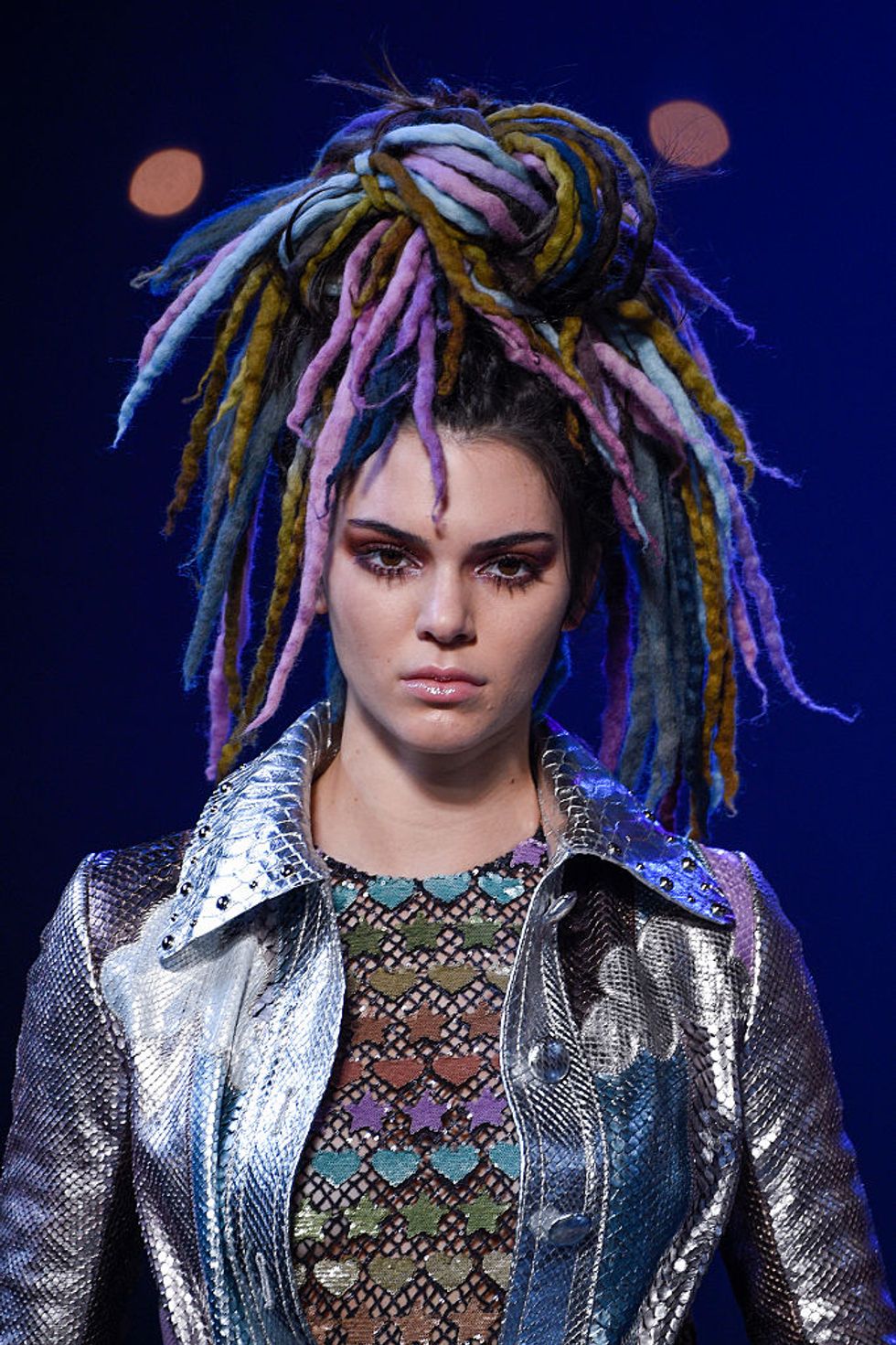 via: Getty
She came under fire for being styled in dreadlocks at a Marc Jacobs runway show. The questionable show saw a whole host of mostly white models, including bestie, Gigi Hadid, and, of course, Kendall Jenner herself, donning pastel-colored, wool dreadlocks.
People accused the show of cultural appropriation for not crediting African American culture for inspiring the look.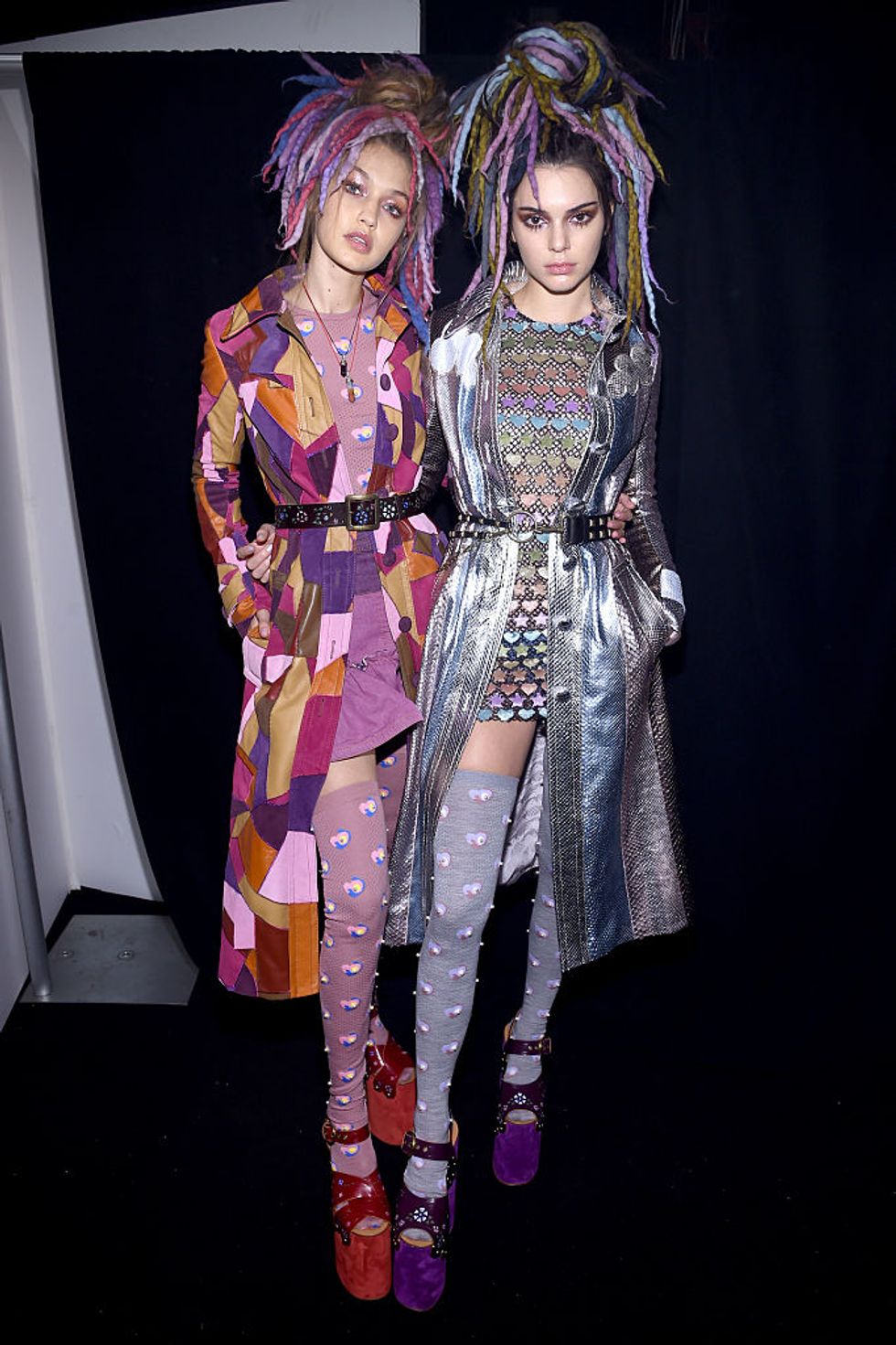 via: Getty
People took to Twitter to slam both the designer and the models for the distasteful appropriation of black culture. The designer did apologize but justified his poorly-judged choice by saying that the look was inspired by Harajuku girls, rave culture, and London style in the 1980s. Though many people don't buy it.
It's safe to say Kendall is no stranger to backlash.
Kendall has faced trouble for this before.
Kendall and Kylie Jenner slammed for dangerous driving after posting this snapchat vid: http://t.co/w77xsAIETq http://t.co/uIRXmcByFX

— Sugarscape (@Sugarscape)1436947211.0
In 2015, Kylie and Kendall were driving in Los Angeles when they posted a rather raucous Snapchat. But many thought they were focused 
too much 
on their social media, and not enough on the road ahead.
And the same year saw another traffic accident.
Caitlyn Jenner was driving in Malibu when she hit two cars with her SUV, pushing one into oncoming traffic. There was one fatality and four injuries in the tragic accident.
In fact, it seems as though the Kardashian-Jenners and driving aren't compatible.
And when you put a selfie camera into the mix, things go from bad to worse.
And Kendall's latest move may be her worst driving mishap yet.
She shared a video of herself testing out the new Snapchat butterfly filter. So far, so good - except for the fact she was also trying to operate a vehicle at the same time.
And fans noticed one thing.
via: Instagram
In her eagerness to check herself out with her new (fake) look, Kendall was rather conspicuously looking 
away 
from the road.
See what you think - here's the video.
kendall jenner https://t.co/MDTDH9IOB4

— fan outfits account (@fan outfits account)1572396398.0
It seems hard to deny she's not putting her 
full 
attention into her driving, spending a few too many seconds for comfort staring into her own eyes.
And some noticed this.
@LuxeChokers @badestoutfit kendall: https://t.co/mh9bupFeS3

— 𝐣𝐞𝐬𝐬. (@𝐣𝐞𝐬𝐬.)1572404217.0
Not only was Kendall not really paying attention - but she also seemed to be steering in a rather bizarre (and extreme) style.
And although some were joking about it ...
WHY DO PEOPLE STILL VIDEO THEMSELVES DRIVING PUT YA FUCKIN PHONE DOWN YES IM SHOUTING AT U @KendallJenner

— melissa ✨ (@melissa ✨)1572388843.0
It seems others were seriously annoyed. It's one thing to be a danger to yourself - but putting others at risk through your own vanity? Not cool, Kendall. Want some more Jenner-based controversy? Read on to see why Caitlyn Jenner's birthday cake got 
everybody 
talking.