Since we're all stuck in isolation, most of us have been spending our time getting through everything and anything on Netflix. But, it seems many of us have been leaning on a trusted old favorite to get us through... The Office.
In fact, it's now the second watched thing on the platform... but what's the first? Keep scrolling to find out (and for a reminder of why we all love The Office so much, of course).
The Office is one of NBC's best loves sitcoms.
It was on from 2005 to 2013 and is still available on a variety of streaming sites. This means, even though it has ended, it's never really left the cultural zeitgeist.
Here are a few of its stars hanging out in 2005...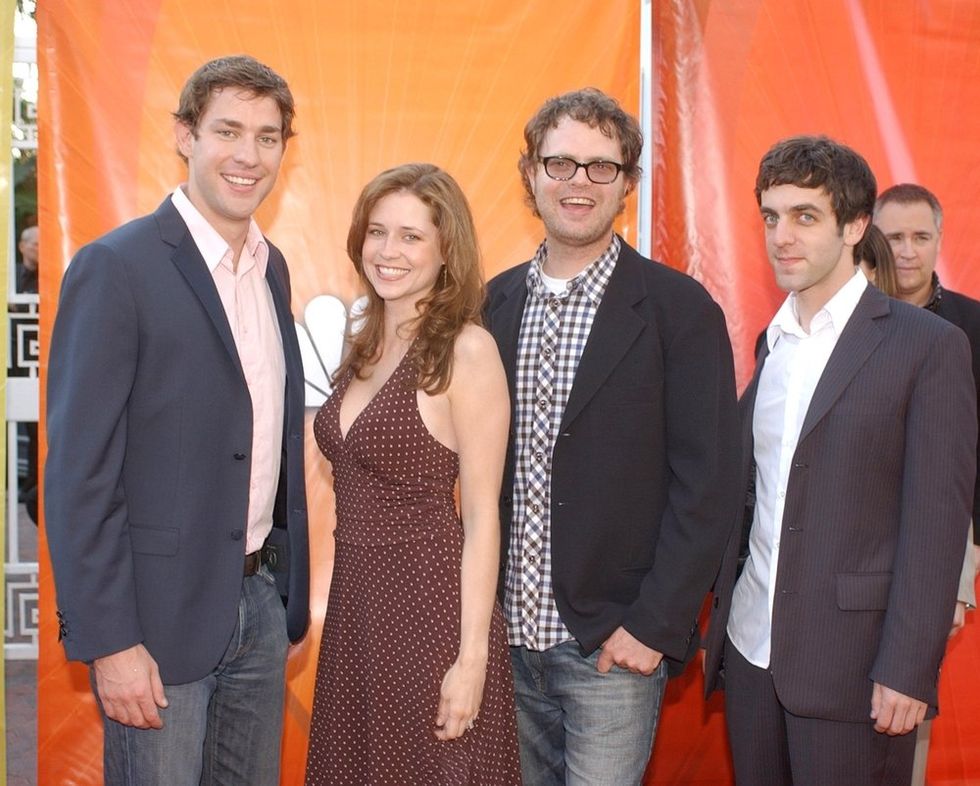 From left to right, we have John Krasinksi, Jenna Fischer, Rainn Wilson and BJ Novak. They played Jim Halpert, Pam Beesly, Dwight Shrute and Ryan the temp, respectively.
Some fans don't know that The Office was actually a remake.
It's based on the British BBC series of the same name, which premiered in 2001 and starred Ricky Gervais.
The show quickly gained a cult following.
The struggle is real #TheOffice https://t.co/jEtHpDU9SA

— Baby Charlotte (@Baby Charlotte)1515075433.0
It's still extremely popular to this day, and can be streamed on Netflix. If you haven't watched it yet, we highly recommend!
People absolutely love the show.
The Office theme song is the most uplifting piece of music ever recorded

— Noah (@Noah)1516073585.0
In spite of the fact it finished almost six years ago (!), fans have remained loyal.
The Office-
based humour has a good presence on the internet, and the show will likely continue its reign of popularity for years to come.
Its high-quality humour is one of the reasons for its ongoing popularity.
The show also has a surprisingly sweet core.
The relationships between the different Office characters could warm anyone's heart. The show is a perfect balance of cringe-inducingly funny and touchingly moving.
There are certain scenes from The Office which will never get old.
My mom is talking about taking a pot of chili to my grandma's house and all I can think of is Kevin from The Office https://t.co/gFAydqhxx2

— Rebeca with one C (@Rebeca with one C)1482369359.0
Like this scene of unfortunate accountant Kevin dropping a gigantic tub of chilli, which is equal parts hilarious and heartbreaking.
The inside jokes from the show still strike a chord today.
Should I try to go in? https://t.co/HDpPqzA0by

— Jenna Fischer (@Jenna Fischer)1486420352.0
Pam getting wasted at a work event at Chili's, anyone? Jenna Fischer, the actress who portrayed the receptionist, posted this tweet last year and got over 380,000 likes.
In fact, the whole cast is worth a Twitter follow.
@mindykaling @bjnovak @SteveCarell Oh hey guys. I don't mind the bullying. Thinking of you guys too. Best, p

— Paul Lieberstein (@Paul Lieberstein)1374259358.0
Also, how adorable is it that the stars are all actually friends in real life?
The show is bursting at the seams with inside jokes.
Here, Jim complains about Dwight throwing the most depressing birthday party imaginable - complete with brown and grey deflated balloons and that iconic "banner."
It's also eminently quotable.
Michael Scott, the boss, is pictured here about to jump off the office building to prove a point to his co-workers.
The Office has also given us some of the most iconic reaction GIFs out there.
This eye roll, by long suffering salesman Stanley, is the perfect response to a wide variety of annoying situations.
Another reason for the show's ongoing popularity?
The show went off the air in 2013.
And since then, fans have had to rely solely on reruns to get their Dunder Mifflin fix.
In our hour of need...
We can always rely on The Office to serve as the ultimate pick-me-up. And it seems this was no exception when it came to the pandemic the world is currently in the midst of.
With many of us in self-isolation, we've been turning to Netflix to help pass the time.
And it seems that most of us have been opting to (re)binge our way through The Office.
And who can blame us?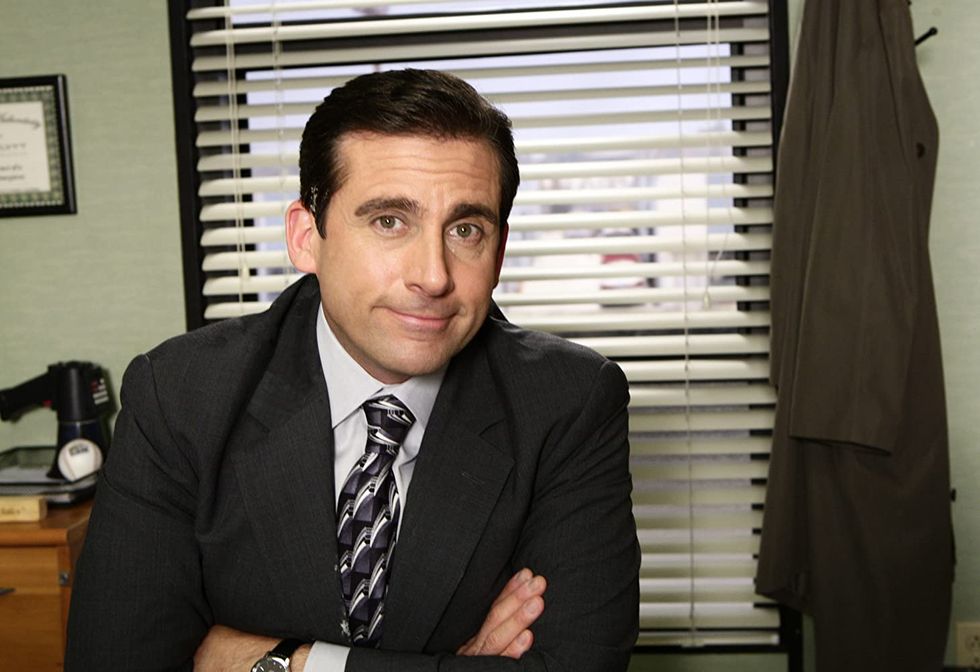 Sometimes, you
just
need a trusted old favorite to get you through.
In fact, the sitcom is now the second most-watched show on the platform...
With a staggering 1.23 billion minutes streamed over the week of March 16 alone.
But what beat it to the top spot?
Well, it seems Mark Whalberg's Netflix original movie Spenser Confidential, claimed the crown -  being streamed for an impressive 1.25 billion minutes. So, there you have it. But, before you go, keep scrolling to check out everything coming to Netflix this month. Our lockdown induced boredom is sure to be cured with this line-up...