The United Nations is currently facing a lot of backlash after they recently tweeted a "gender-neutral" language list...
We're living in the era of gender fluidity.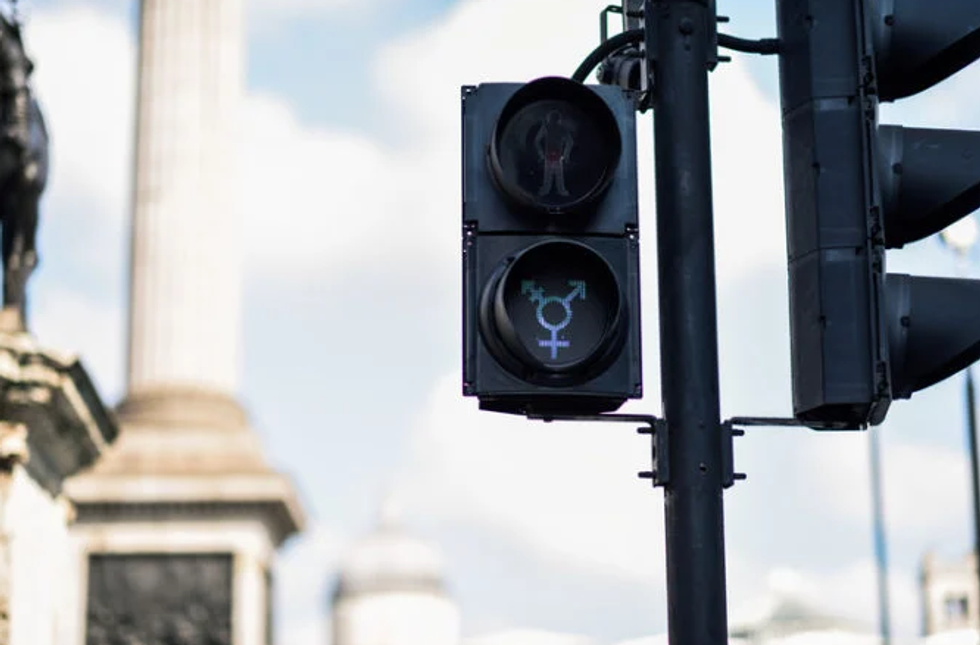 Long gone are the days where there were simply 2 genders - Now, people can identify with up to 100 different genders or
no
gender at all.
More and more people are identifying as gender-neutral...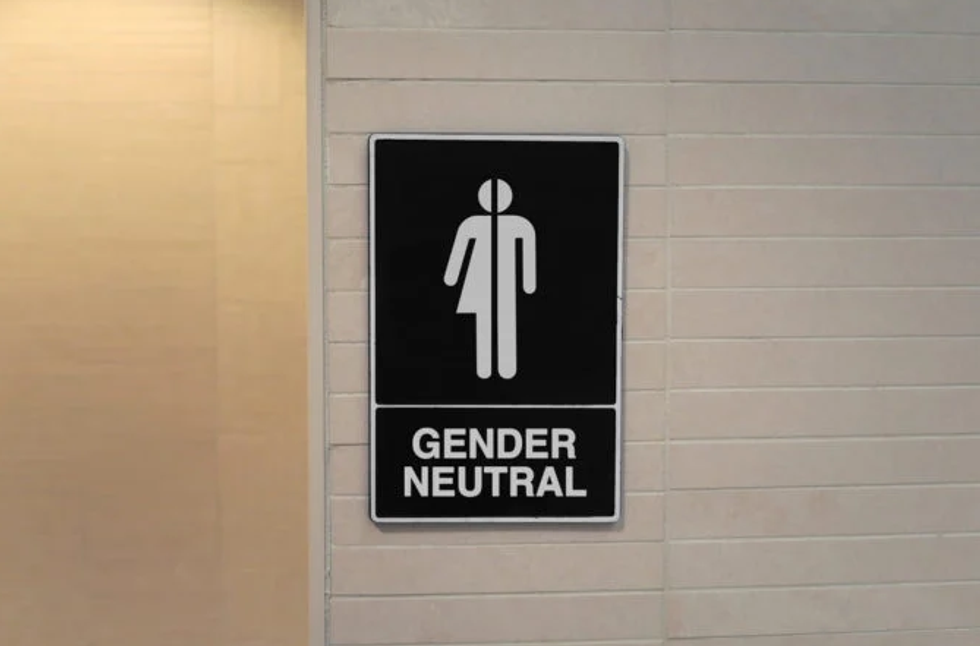 Or "non-binary", in other terms.
Just to break it down for you...
"gender neutral" "lgbtq+ fashion" "no borders no limits" i am shaking https://t.co/yoTbXC1x9R

— ℓesly (@ℓesly)1547600632.0
People use the term "non-binary" to describe genders that don't fall into 1 of the 2 more traditional categories of male or female.
It can be a confusing concept to get your head around...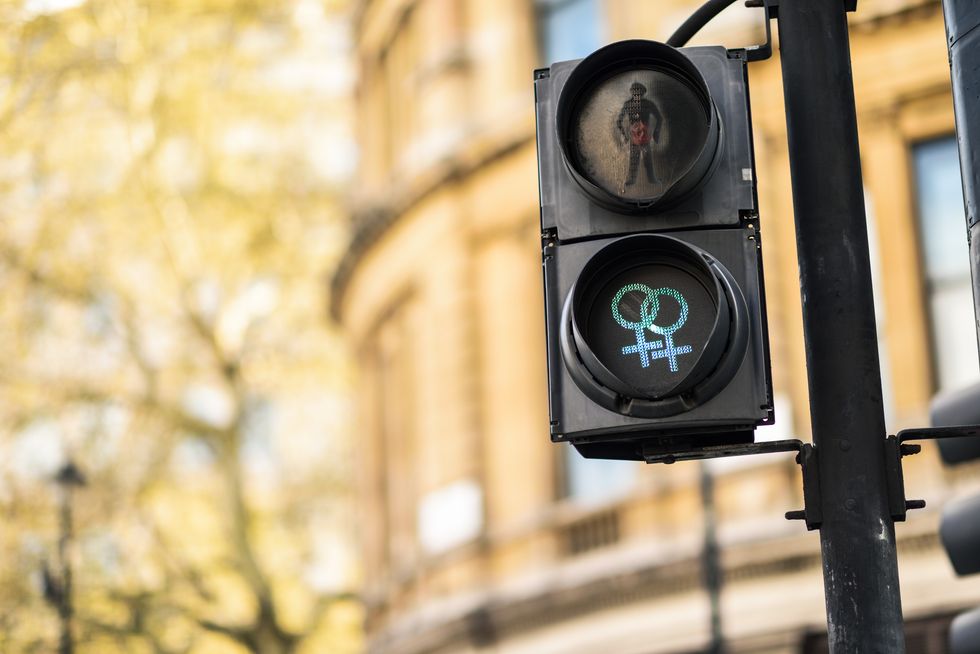 While some non-binary individuals identify as either having a gender which is in-between the 2 categories 'man' and 'woman', others can fluctuate, or have no gender, either permanently or some of the time.
But how far is too far?
#girlslockeroom is a wake up call. It reminds us, how our old Gender specific approach to Gender neutral issues lik… https://t.co/pE3c4ycoWR

— Gender Inequal INDIA (@Gender Inequal INDIA)1589114282.0
While people are completely free to identify how they wish, there are some who take the whole gender argument a little further than others.
Take gender slamming fictional characters, for example.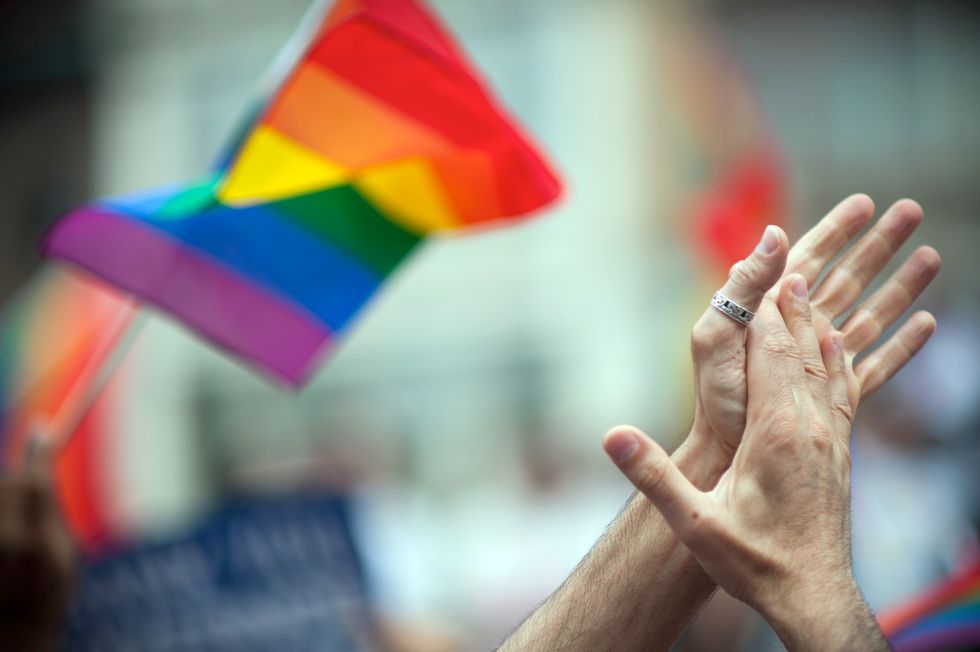 Yep, some people choose to take offense over the gender assumption of made-up characters. You know, the ones that are
not real
, or do not have a valid, real-life opinion on gender?
Last year, many called for Father Christmas to become a gender-neutral figure.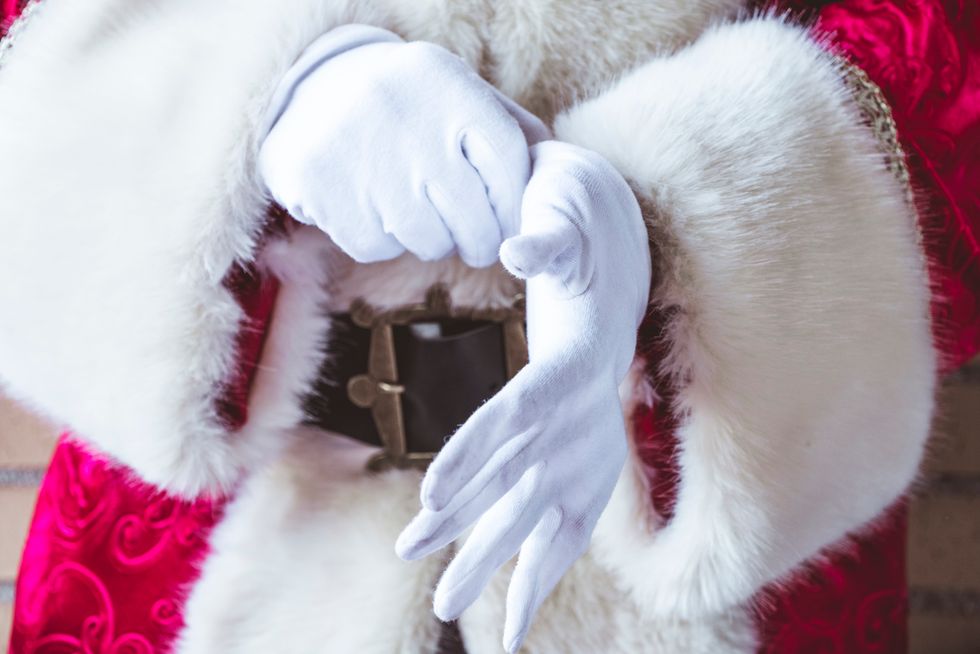 Even though Father Christmas is a fictional character made up for children, many parents called for the festive figure to not be gender-specific... which
really wasn't
necessary.
It actually caused quite a lot of outrage...
I understand some gender neutral things.... but a gender neutral Santa... I- 🤦‍♀️lemme find out and imma tell all y… https://t.co/V0C9p0mnTv

— Hannah 🏀 (@Hannah 🏀)1576636994.0
And many felt that by giving Father Christmas a gender-neutral label would just overcomplicate things for young children who are excited about the festive season.
You simply cannot change history...
I'm all for equality but the idea that we should make Santa gender neutral or female is ridiculous! You cannot cha… https://t.co/RIiLMxwfne

— Jane Dickinson (@Jane Dickinson)1544687630.0
But that
doesn't
mean we cannot be progressive and move forward.
More and more people are now making a conscious effort to include gender-neutral pronouns in day-to-day life...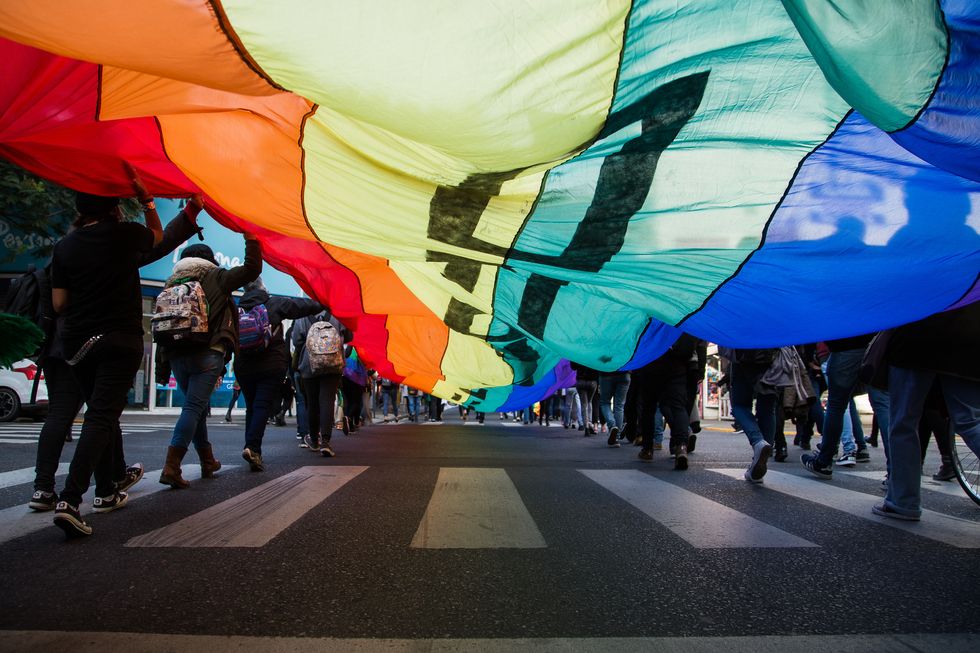 And it's safe to say that the LGBTQ+ community is bigger than ever.
So much so, that the United Nations shared this important tweet yesterday.
What you say matters. Help create a more equal world by using gender-neutral language if you're unsure about someo… https://t.co/y27Dwa1Jjq

— United Nations (@United Nations)1589796180.0
They wrote: "What you say matters. Help create a more equal world by using gender-neutral language if you're unsure about someone's gender or are referring to a group," along with a list of appropriate gender-neutral language to use.
For instance...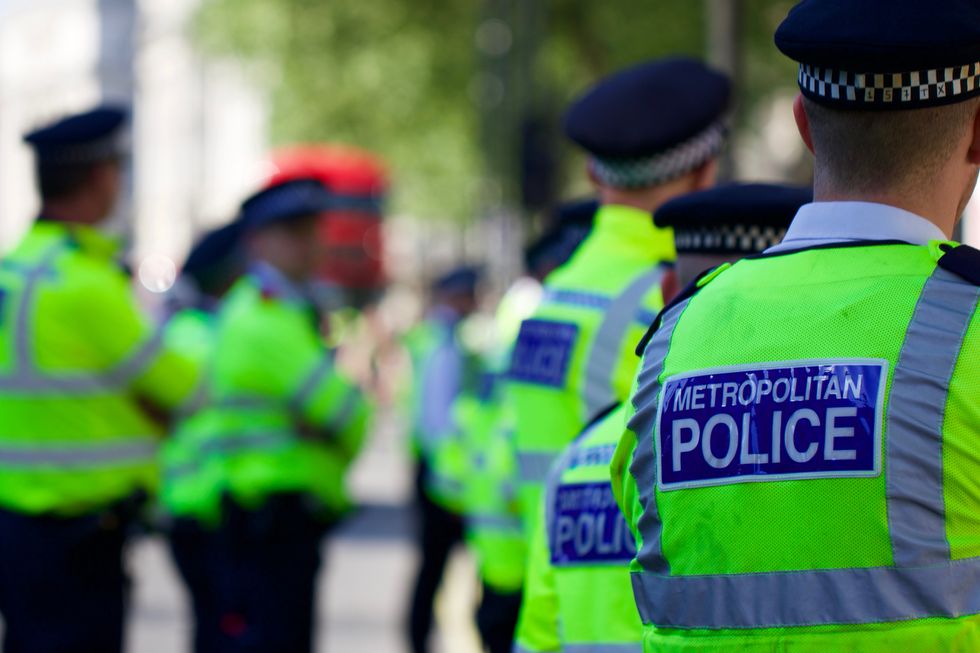 "Chair" instead of "Chairman", "Police Officer" instead of "Police Man", and "Spouse" instead of "Husband/Wife."
Even though this is an acknowledgment of those who identify as gender-neutral...
Let me say this, right from the bottom of my heart: go f*** yourselves, you dictatorship-enabling bulls*** artists. https://t.co/DVfRrbKnSZ

— Ben Shapiro (@Ben Shapiro)1589820007.0
People aren't happy,
at all.
Many feel that right now during a global pandemic...
The United Nations have bigger fish to fry.
People have begun questioning the United Nation's motive...
@UN @UN_Women So instead of saying, "He's my landlord," I need to say, "He's my owner." What? Also @UN_Women doesn'… https://t.co/DLD0b2Wqgt

— FiFi (@FiFi)1589877731.0
And when we think about it, some of their phrases don't exactly make sense.
This has lead people to believe they can no longer use gender-appropriate pronouns without causing offense...
Which certainly shouldn't be the case.
And, predictably, British journalist and potty-mouth Piers Morgan got involved.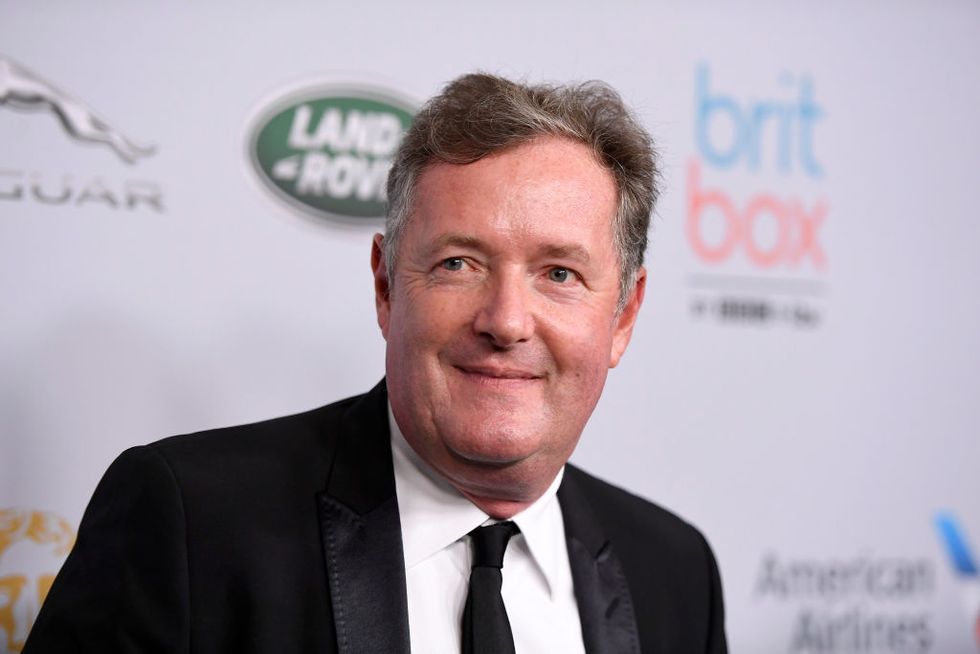 Piers is well known for his explosive (yet arguably fair) opinions on the gender-neutral debate and he isn't afraid to hold back.
Piers pointed out that we are in the middle of a global pandemic...
Imagine doing this in the middle of a global pandemic? Imagine thinking that the one thing people are really worri… https://t.co/Wllt4CujBc

— Piers Morgan (@Piers Morgan)1589832124.0
And we
really
shouldn't be concerning ourselves over the fact that people are offended by certain pronouns.
And whilst presenting the British news program Good Morning Britain...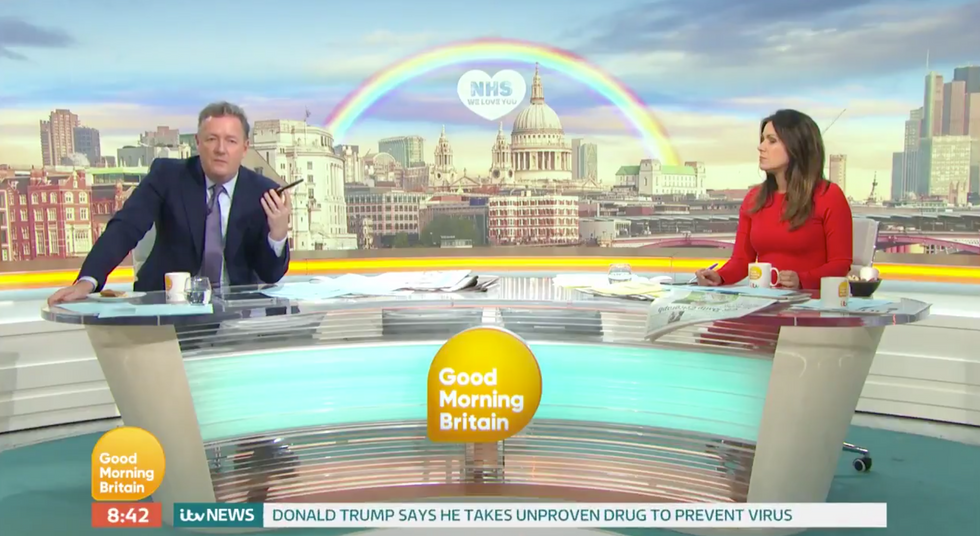 He said, "Here's the UN, who should be trying to save lives, and yet they think it's important on this day to tell people to stop using the word mankind because it's offensive and sexist", which lead him to refer to the United Nations as "garbage."
He has a point... right?
@piersmorgan It's not right anyway... my maiden name and my family name are NOT the same thing! Completely irrelev… https://t.co/jZffiLp1Iz

— Amanda Mullen (@Amanda Mullen)1589832656.0
Make sure to keep scrolling to read about the cafe who replaced their gingerbread men with "gingerbread people"...