If there's one thing that the internet can agree on, it's that Keanu Reeves is an all-around great guy. From his roles in some of our favorite action thrillers to his more dramatic roles in films like Dracula, he's a multi-talented actor, sure - but that's not why the internet loves him so much. He's also known for being one of the nicest (and least problematic) celebrities on the planet.
Reeves has lived a life marred by tragedy and has only ever come out of it with generosity and kindness for the world around him. The internet is basically obsessed with this incredible dude.
But his latest red carpet appearance has got everyone excited - because he's finally gone public with a girlfriend!
The actor couldn't be happier as he beamed alongside his partner, but there's one thing that fans can't stop talking about... And it's about how age-appropriate his girlfriend is. As you all know, a Hollywood actor dating someone his own age is hard to come by, so people are understandably very excited to hear about the age gap between Keanu and his beau.
Keep scrolling for the full story...
Born in Beirut, Lebanon, in 1964, Keanu Reeves is a Canadian actor.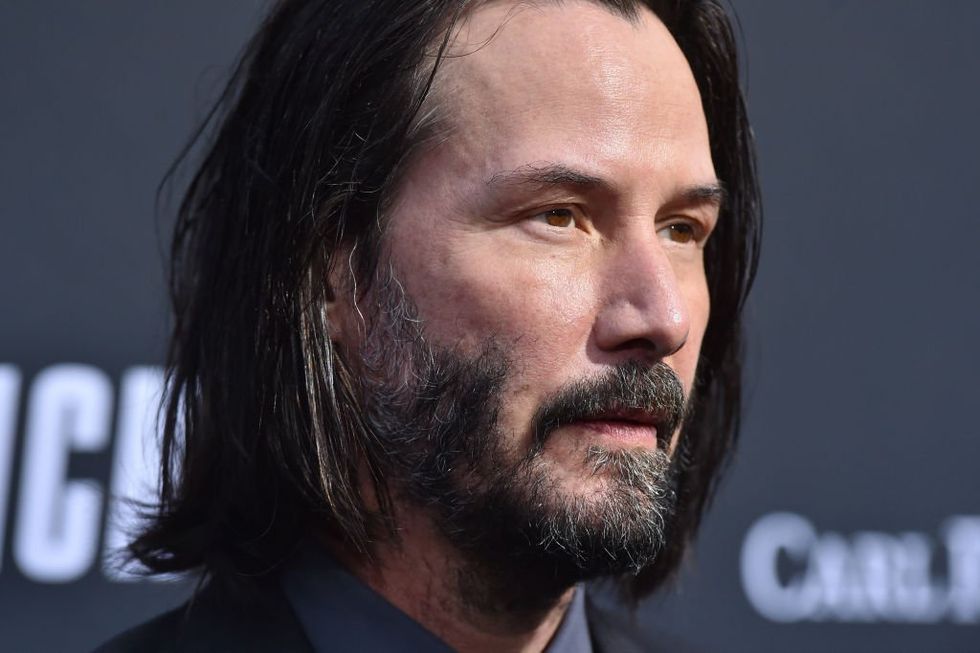 He currently resides in the Hollywood hills after gaining fame in an impressive range of massively successful movies.
He first rose to fame in a pretty unlikely franchise.
Bill & Ted's Excellent Adventure (1989) told the story of two slackers travelling through time. It was so successful that it was followed by a sequel: Bill & Ted's Bogus Journey in 1991.
But Reeves has never stuck to just one genre.
In 1992, he starred in Gothic horror-romance, Bram Stoker's Dracula - although his performance in this rather overblown movie has been pretty much universally panned.
Reeves is perhaps primarily known for his roles in action movies.
He starred in buddy-cop thriller, Point Break, in 1991, alongside Gary Busey and Patrick Swayze. It was a commercial smash and went on to garner a cult following.
He continued this trend in 1994's Speed.
The suspenseful thriller told the tale of a rigged bus that would explode if it slowed down. Reeves starred alongside Sandra Bullock and Dennis Hopper, but has since shaded the film by refusing to star in the sequel. His reason? "The movies I wanted to make were movies I wanted to see." Ouch.
But there's no doubting where Reeves gained most of his fame.
His role as Neo in The Matrix franchise is what really made Keanu Reeves into a household name. The movies are still thought of as touchstones within the science fiction genre.
But Reeves isn't just an actor.
He's also a talented musician and spent many years playing bass for alternative rock band, Dogstar, in the '90s.
There are many strings to his bow.
He's made a name for himself particularly because of his versatility, playing leading men, brooding heroes, and goofy losers with equal panache.
But aside from his professional achievements, Reeves hasn't had such an easy life.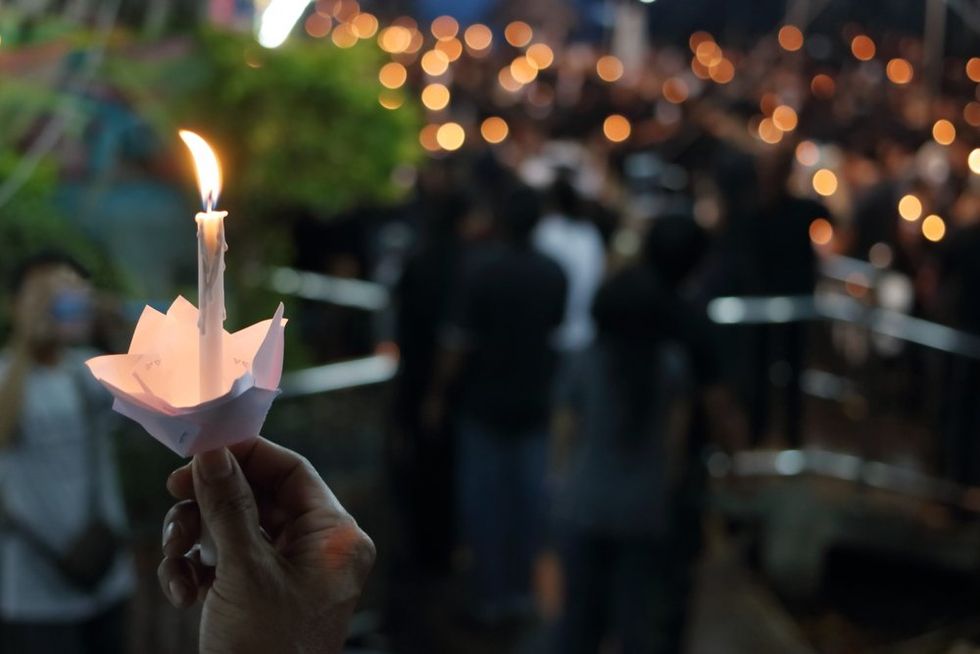 He's faced a life that one wouldn't wish on their worst enemy. First, he and girlfriend, Jennifer Syme, suffered a tragic loss when their premature baby was stillborn in 1999.
But that wasn't the end of his heartache.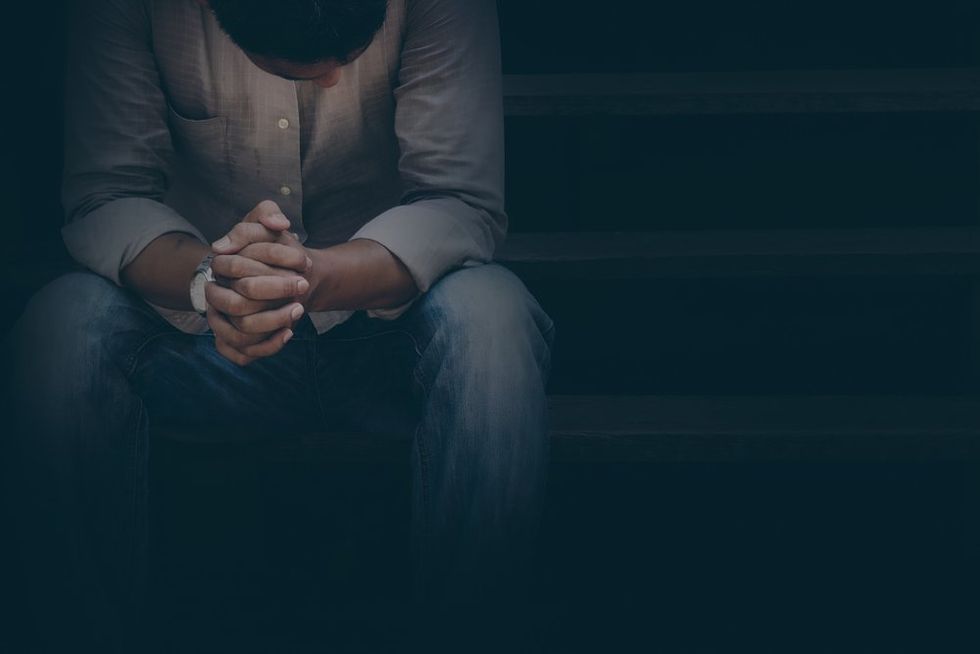 Soon after this tragedy, in 2001, Syme crashed her car into three parked cars and was thrown from the vehicle, dying instantly.
But Reeves hasn't let this tragedy make him bitter.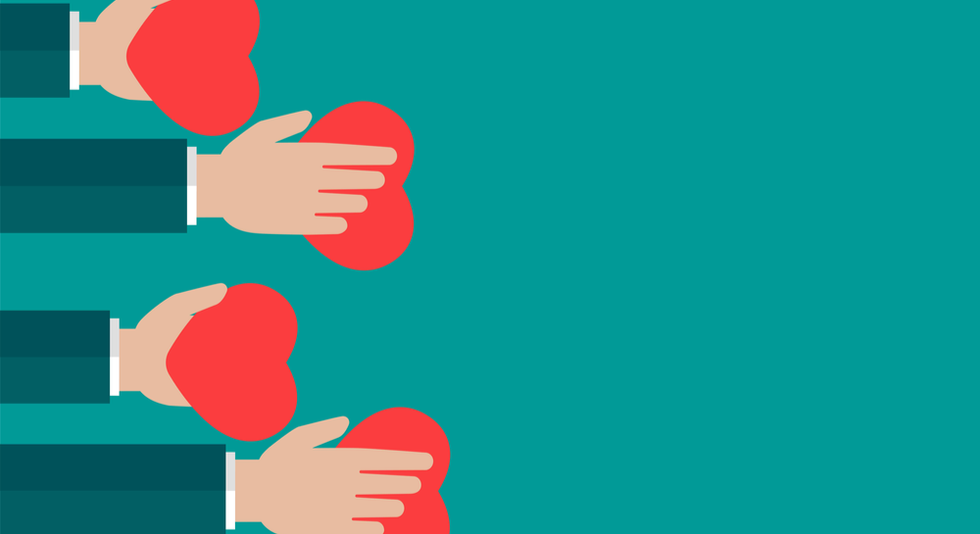 Instead, he's become an incredible philanthropist. He's well known for supporting a wide range of charitable causes, from PETA to Stand Up To Cancer.
And that isn't all.
It was recently revealed that Reeves gave all his profits from the sequel from The Matrix to the crew. And he didn't even want credit for it, saying, "I'd rather people didn't know that. It was a private transaction. It was something I could afford to do, a worthwhile thing to do."
Reeves has been fairly quiet on the acting scene in recent years.
But that's all set to change in coming months as Reeves will be starring in the third part of the John Wick franchise, Parabellum, out this month.
But, in spite of his fame, Reeves is known for being fairly private.
In the past, he was always less-than-eager to take part in interviews and was known by the press for being a little difficult to deal with.
He's also kept his private life very private.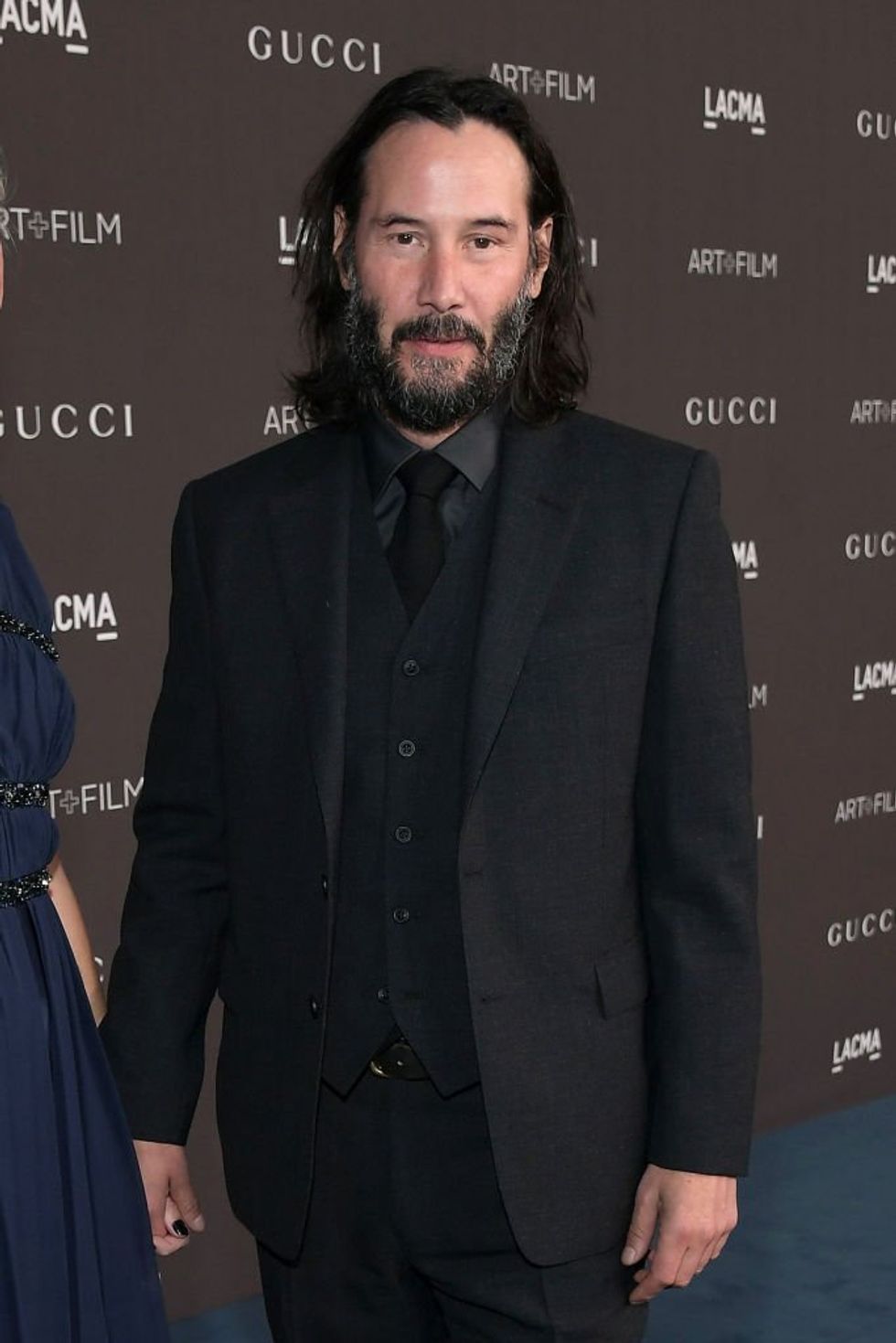 Including what's going on with him romantically. Until now, that is. Because last night, Keanu walked the red carpet at the ACMA Art + Film Gala, and he wasn't alone.
For the first time ever ...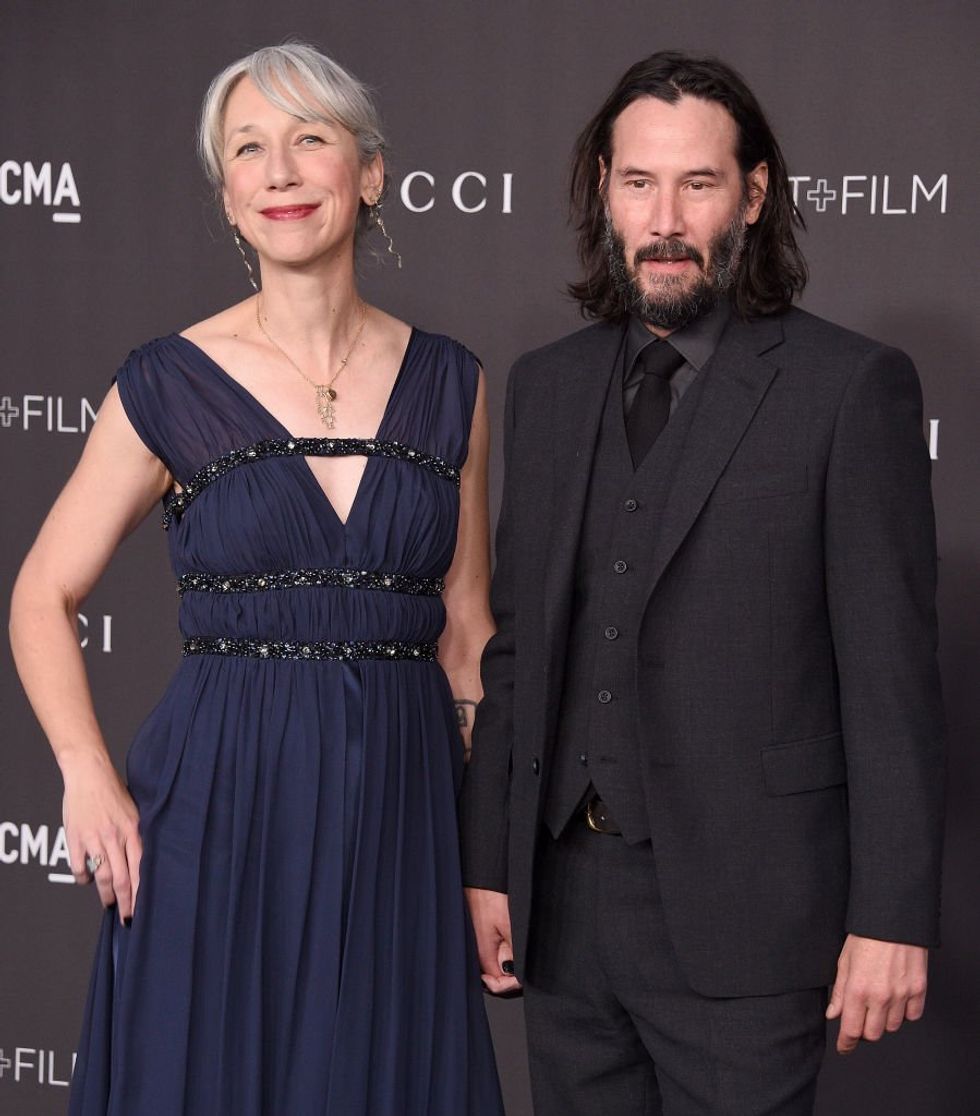 Reeves made a public appearance with his long-term girlfriend, Alexandra Grant (who looked totally gorgeous, by the way).
Grant is a full-time visual artist.
And, even cuter?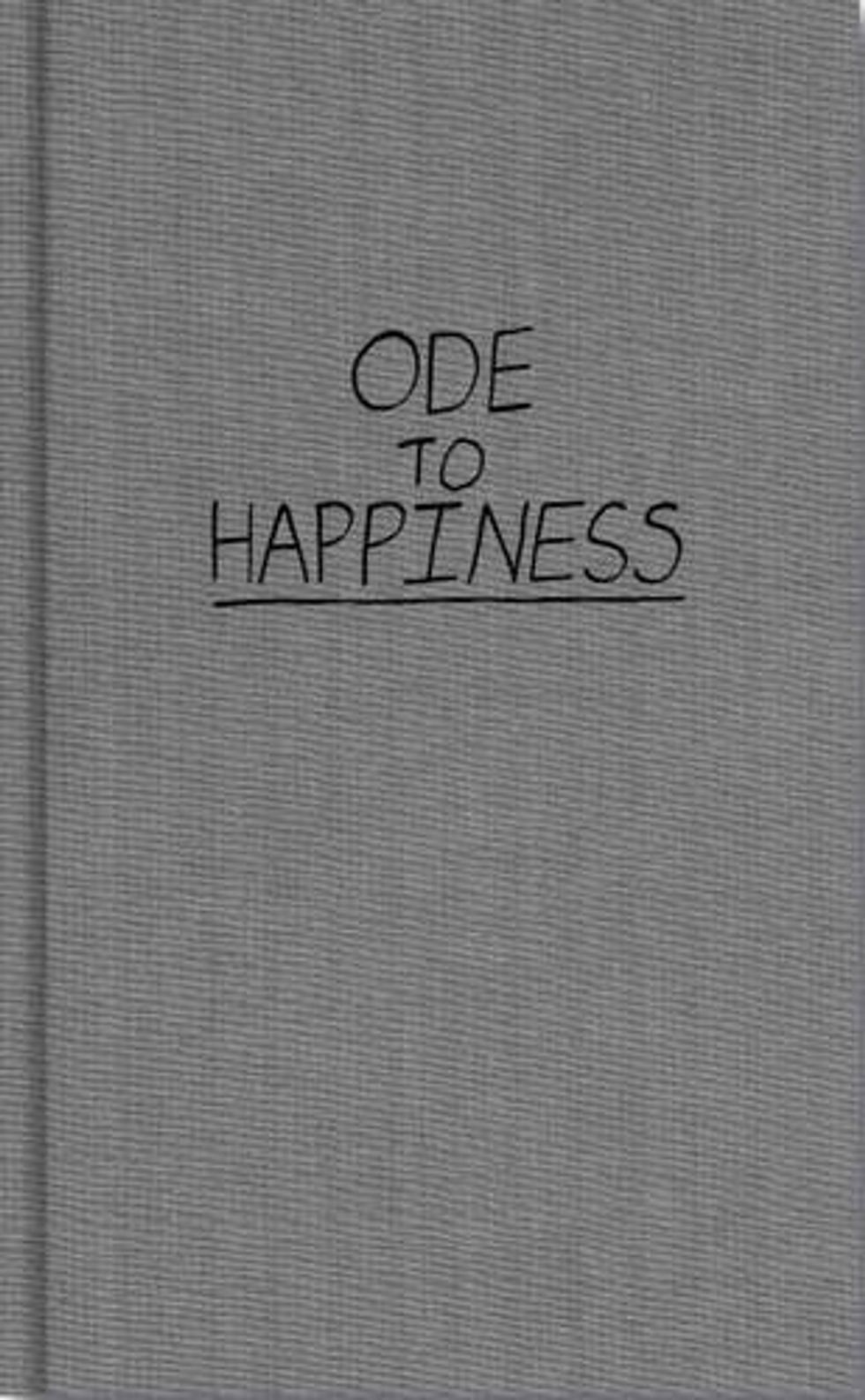 Reeves and Grant have actually collaborated on some creative projects together. This includes the 2011 "grown-ups picture book"
Ode to Happiness, 
written by Reeves and with illustrations by Grant.
The couple actually have a range of ventures together.
They run a small press called X Artists' Books,
which they describe as
"a small publisher of thoughtful, high-quality, artist-centered books that fit within and between genres."
But also, just look at them.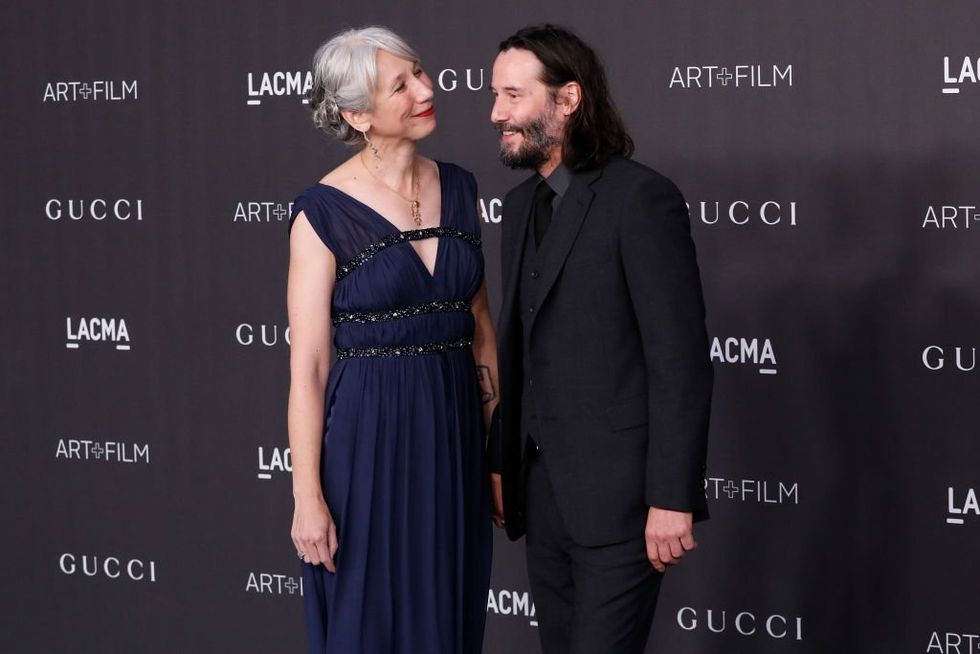 This is one of the cutest couples we've ever seen - and it seems the internet agrees. Images of the two being generally adorable are cheering everybody up.
And the other thing that people are just so delighted with?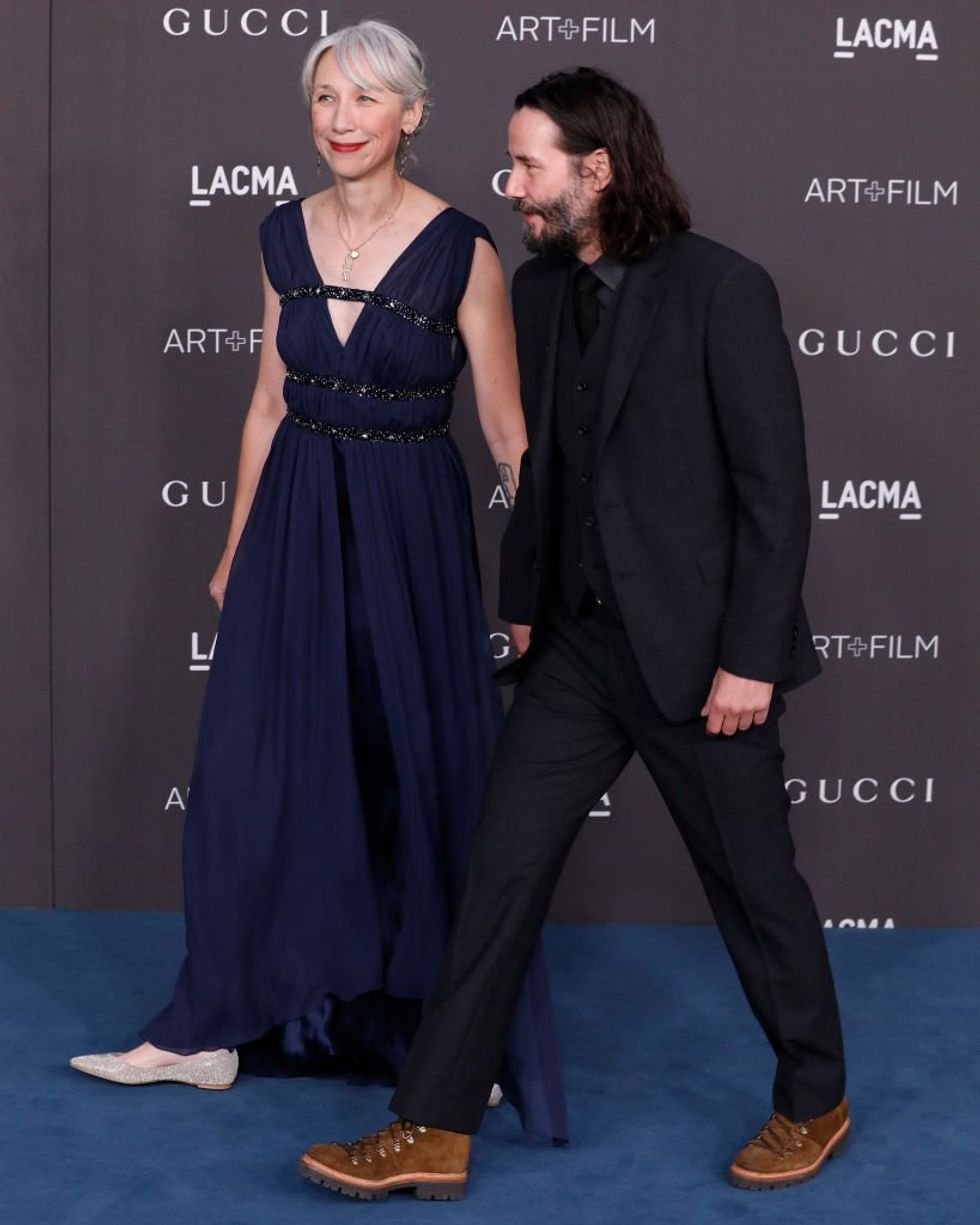 The age gap between Keanu and Alexandra.
Unlike most celebrity couples...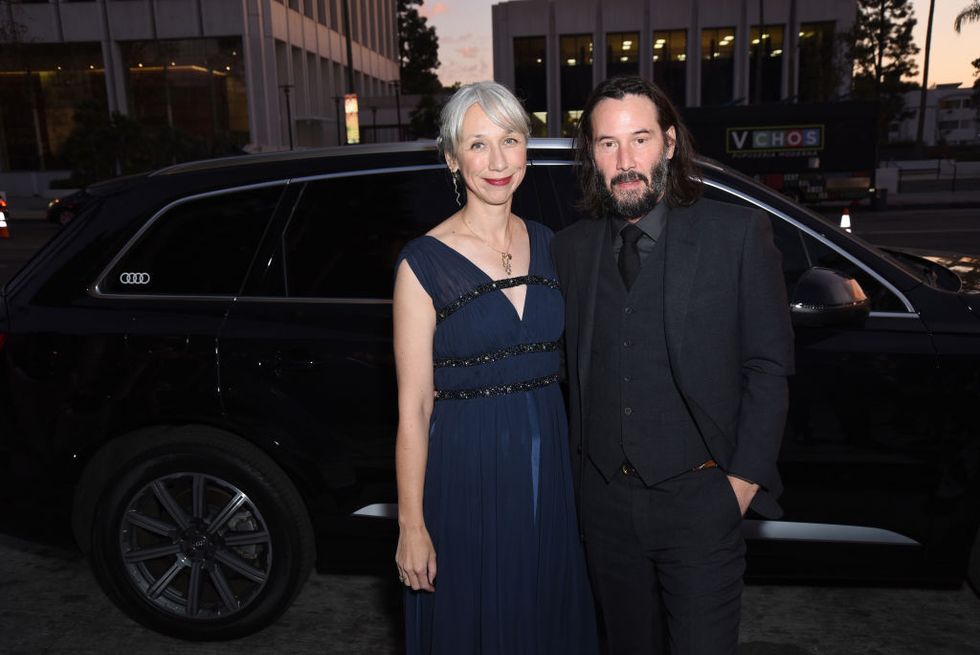 This couple are extremely "age-appropriate," with Keanu being fifty-five years old and the artist being forty-six years old. So, quite understandably, people cannot get over the fact a Hollywood actor is dating someone his own age. Scandalous!
Obviously, the Keanu fan base has taken to Twitter to express their joy...
Keanu and his age-appropriate girlfriend look so cutely and refreshingly normal https://t.co/gL5dKnhpFc

— Tom and Lorenzo (@Tom and Lorenzo)1572916161.0
And have gushed about how happy they are for the star to be in such an unproblematic relationship, but also how great it is to see a Hollywood couple look so
normal. 
Though many aren't too surprised...
of course Keanu has an age-appropriate girlfriend. he is a Good Man https://t.co/Rnr3IdPzfG

— britt hayes (@britt hayes)1572914523.0
Because Keanu is just a
great guy
, isn't he?
Other celebrities may want to take note...
~ sitcom pitch ~ Keanu Reeves, aged 55: Hello 44yr-old Leonardo DiCaprio! Have you met my age-appropriate 46yr-old… https://t.co/mF4bJIsJ0O

— Ian B (@Ian B)1572942275.0
I hate to name drop, but, Leo, we're looking at you. For more on Keanu, keep scrolling!