Look, being a kid is a tough job what with the playing, snacking, and napping. So if they want to wind down at the end of the day during Happy Hour, who are we to judge what they put in their bottle?
Enter the Happy Hour Playset, complete with bar stools, a bar, and beer bottles.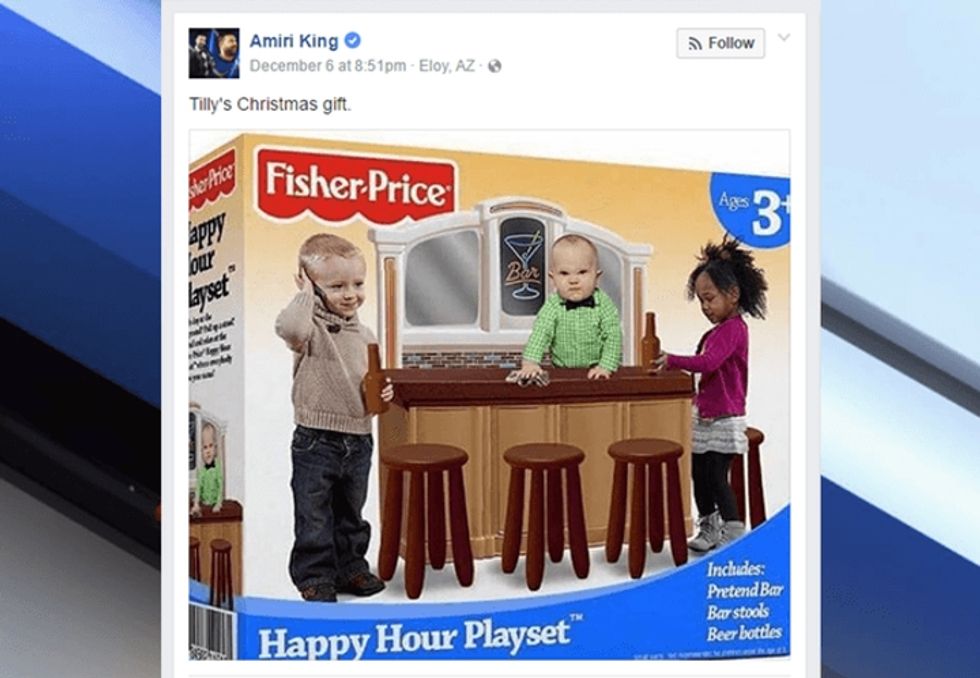 Are you appalled at the thought? If so, get your undies out of a bunch because it's not an actual toy, but that's not what some people thought when they first saw it.
(Remember, if you see it on the Internet it must be true.)
Amiri King posted the picture of the fake toy on Facebook where it was shared more than 40,000 times with most people getting a good laugh out of it.



Some, however, failed to see the humor.


But it ramped up a bit when someone — clearly appalled — shared it on the actual Fisher-Price Facebook page.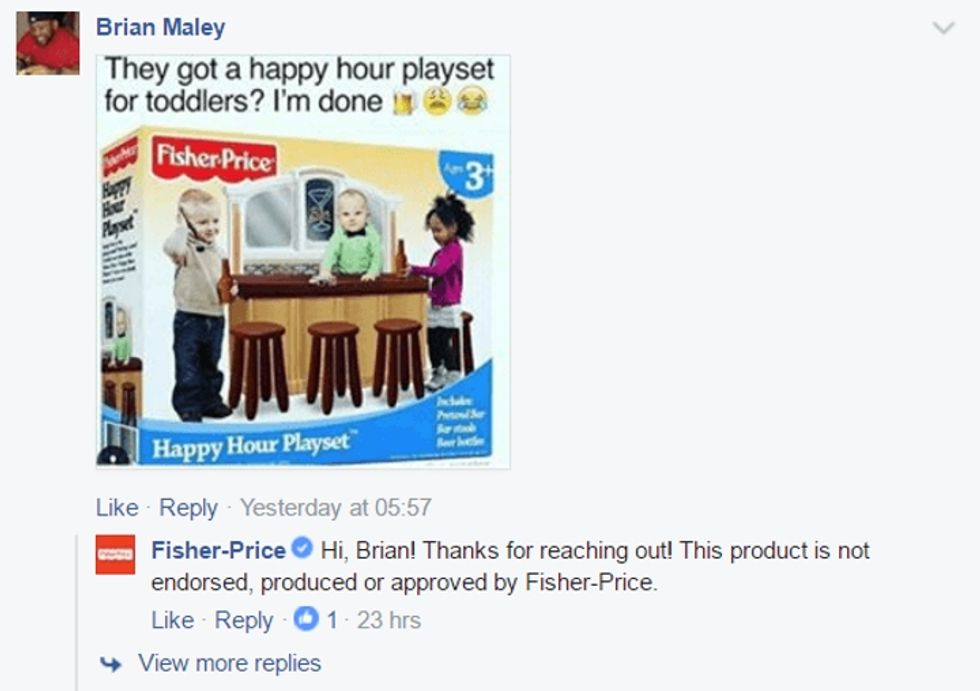 Even though Fisher-Price calmly explained that this was not a product they "offered, endorsed, produced," it was apparently falling on deaf ears.

In fact, this Brenda — who might be in need of a Happy Hour herself — took it as a personal attack.

But at the end of the day, there was really just disappointment all around.

But you know what helps with disappointment? Happy Hour. Bottom's up!