For the past 32 years, People Magazine has awarded one man with the title "Sexiest Man Alive." Past winners include Channing Tatum, George Clooney, and Ryan Reynolds. Makes sense, right? Those men are sexy.
This year, however, People's "Sexiest Man Alive" winner is causing some people to scratch their heads and wonder: What is sexy? Have we been wrong about sexy this whole time?
Yesterday, People magazine announced the winner of their Sexiest Man Alive prize.
👀🔥😍 @BlakeShelton is this year's #SexiestManAlive! And most importantly, he 'can't wait' to stick it to his fellow… https://t.co/15AVEBct9F

— People (@People)1510707736.0
This year, according to People Magazine, the sexiest man alive in 2017 is country singer Blake Shelton. We have a lot of questions about this. The main one is: Did all the other men die?
Blake Shelton! This Blake Shelton: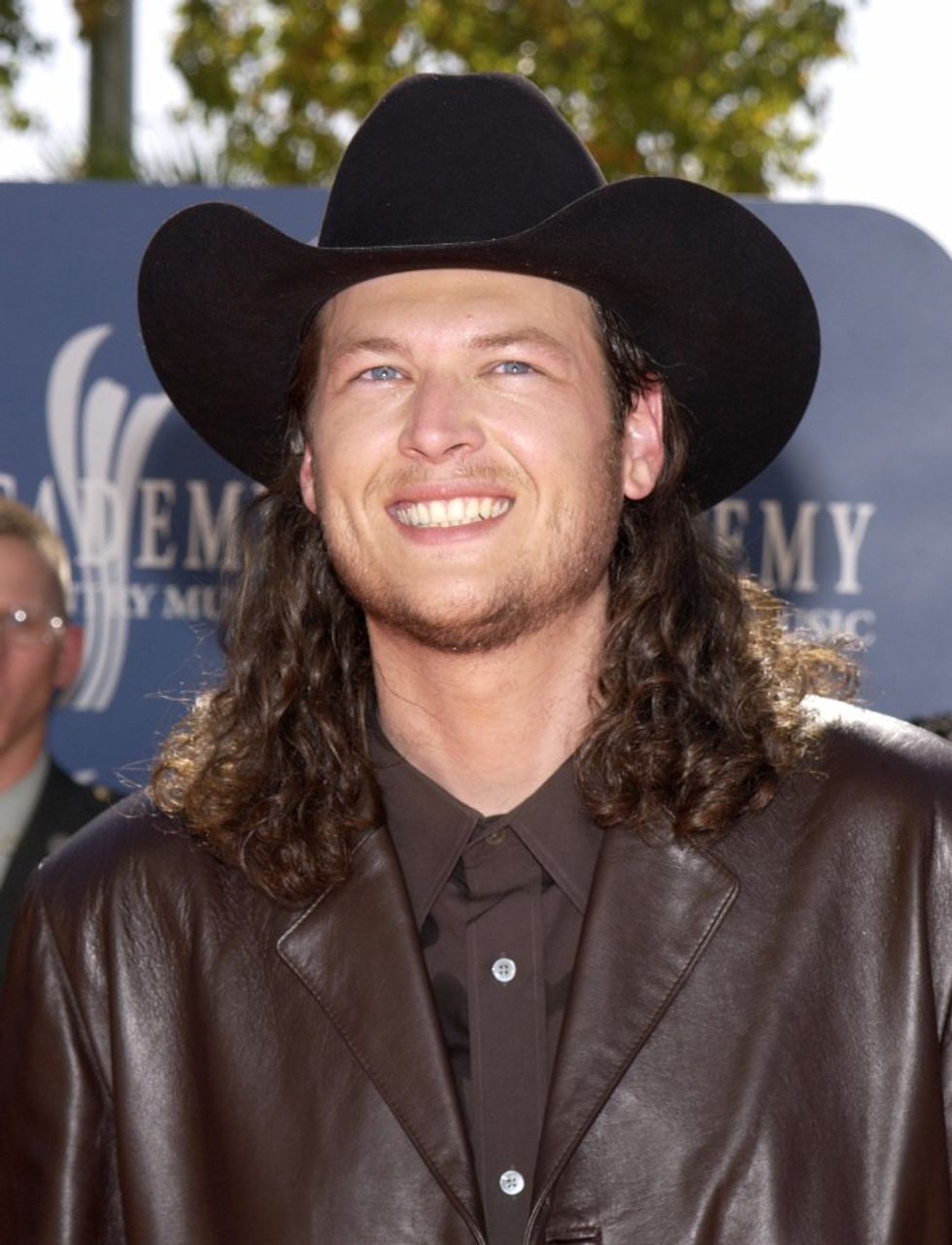 via: Getty
To be fair to Blake, this picture is from 2003. None of us looked our best in the early 2000s. But still. Blake Shelton? Really? 
Blake Shelton
?
While Shelton certainly has his fans, many people are completely confused as to how he could possibly have earned the title of "Sexiest Man Alive."
Blake Shelton is a man and he's alive. That's all the credit he's getting from me.

— ⚖️Imani 'I Smell Sex and' Gandy ⚖️ (@⚖️Imani 'I Smell Sex and' Gandy ⚖️)1510755813.0
He is a man. And he is alive. Some people probably even find him sexy! But is he the 
sexiest man alive
?!
Many are saying Shelton's new title is a perfect reflection of the world we're living in right now.
Donald Trump is President. Blake Shelton is the Sexiest Man Alive. Up is down. Left is right. We're living in an alternate reality where everything is broken. At least we still have puppies. For now.
People are also getting flashbacks to this same time last year with the 2016 election.
The only good thing about November 2016 is that at least Dwayne Johnson — an actually sexy man — was named the Sexiest Man Alive. Seriously, did People Magazine forget about Idris Elba? Or Ryan Reynolds? Or pretty much any man that is not Blake Shelton? What do you think? Is Blake Shelton the sexiest man alive, or should the award have gone to someone else? Let us know in the comments!