If there's one thing I have zero tolerance for, it's people who abuse animals in any way, shape, or form. What possesses them to hurt these innocent creatures is beyond my realm of comprehension. But what makes these stories slightly amazing is the way that those very same animals will once again put their trust — and their love — into humans again.
That's the case with this beautiful cat who goes by Sir Thomas Trueheart, which is a rather dignified moniker, don't you think?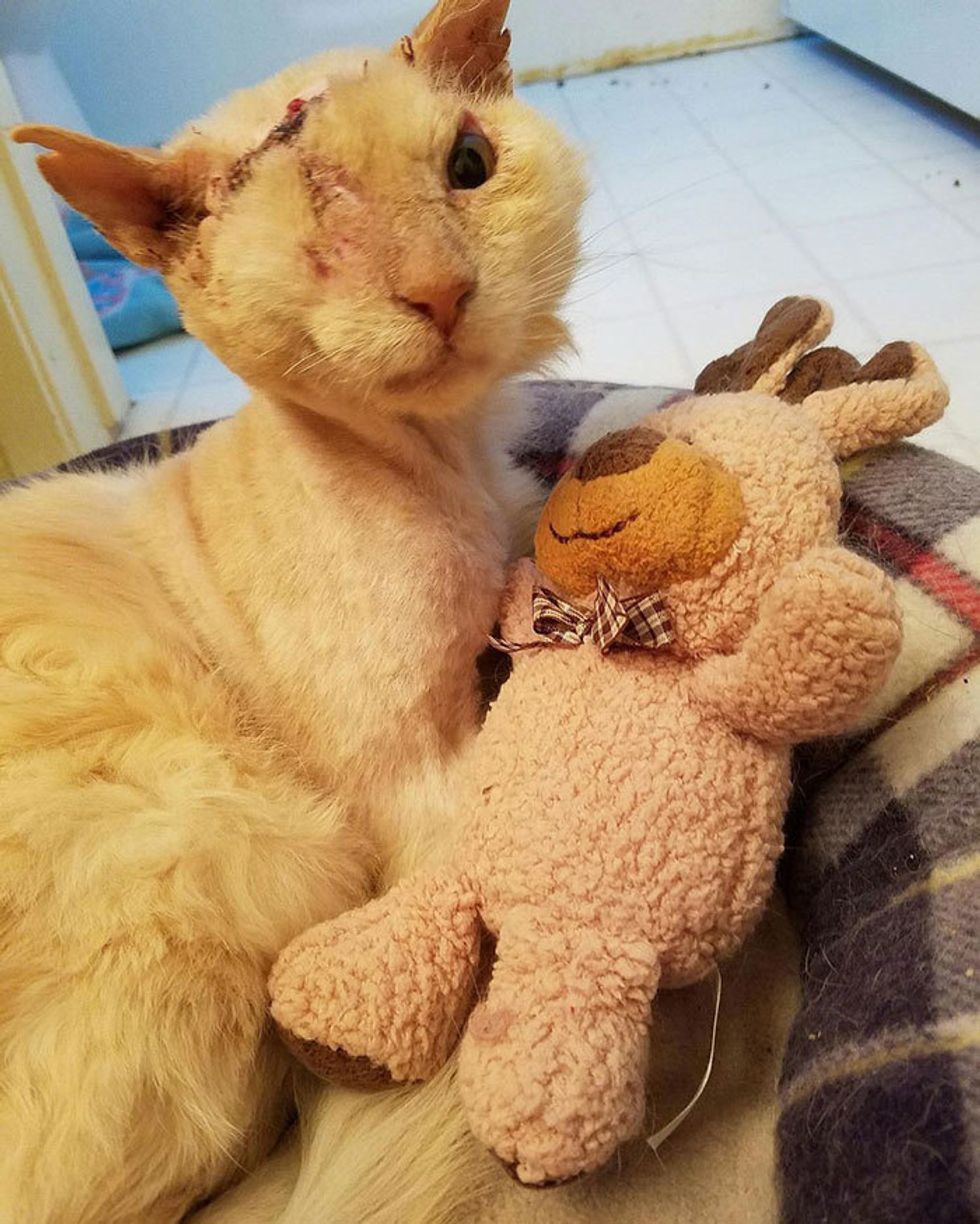 Thomas was a stray cat who has been through basically all nine of his lives thanks to evil monsters who it is assumed poured acid on his adorable face.
It caused him not only incredible agony and distress, but also to lose his eye.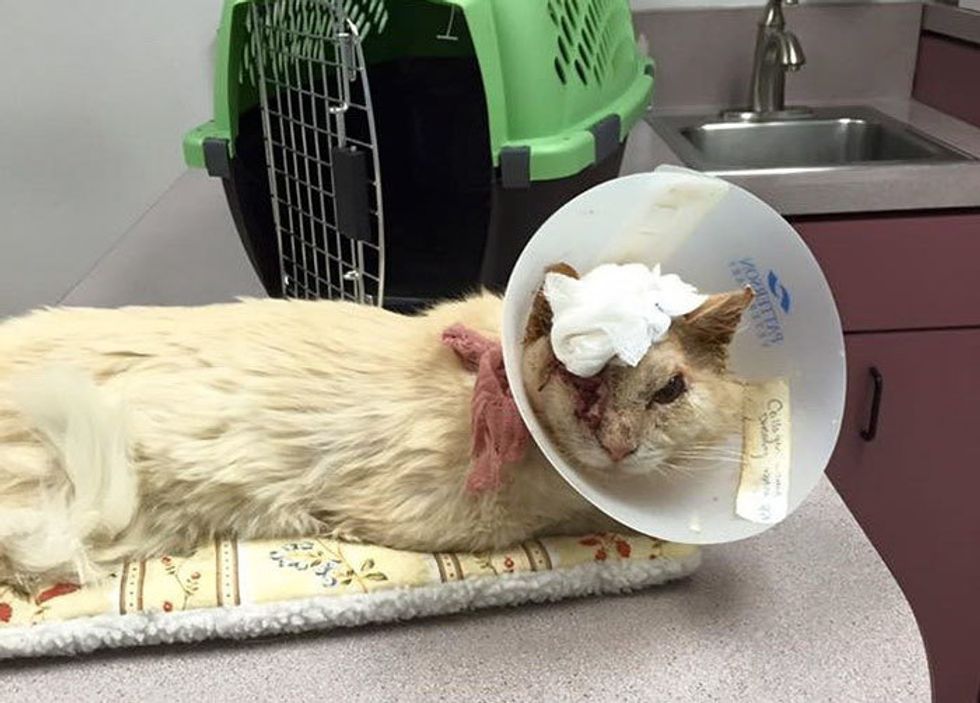 After days of Thomas wandering around in pain, a kind woman discovered him and brought him into the vet. The vet, however, had NO idea what they were doing and wanted to send Tommy home with just some antibiotics or put him to sleep.
Thankfully, the woman who rescued him didn't listen to the vet, and instead contacted Milo's Sanctuary, a non-profit specializing in giving cats a second chance in life.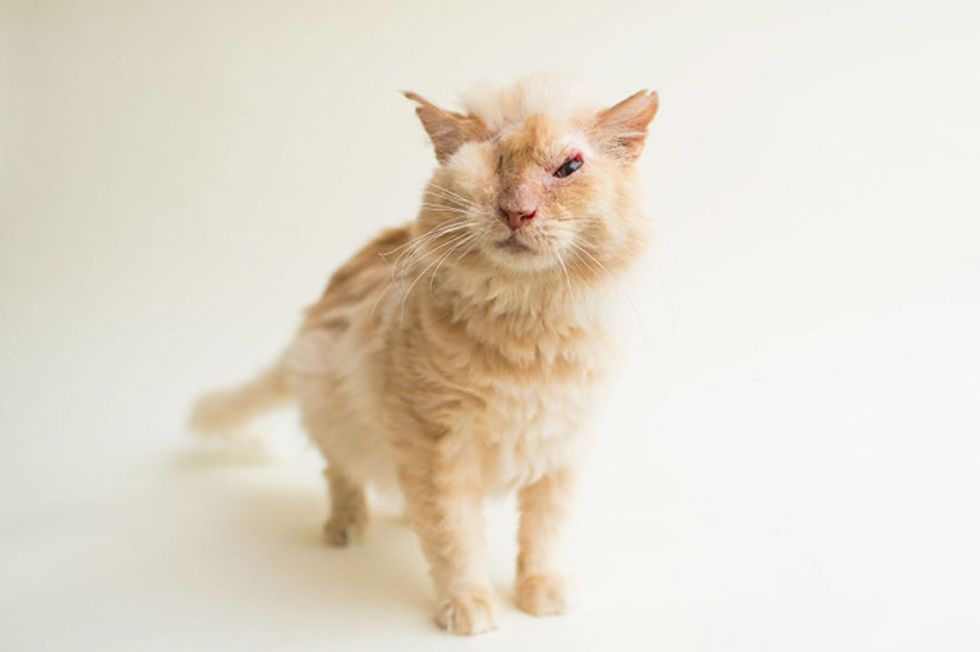 Thomas was at the vet for over a month on antibiotics, pain medications, and sugar bandages to help the wound heal and granulate.
Then he went to a surgical specialist who did an amazing job with a skin graft.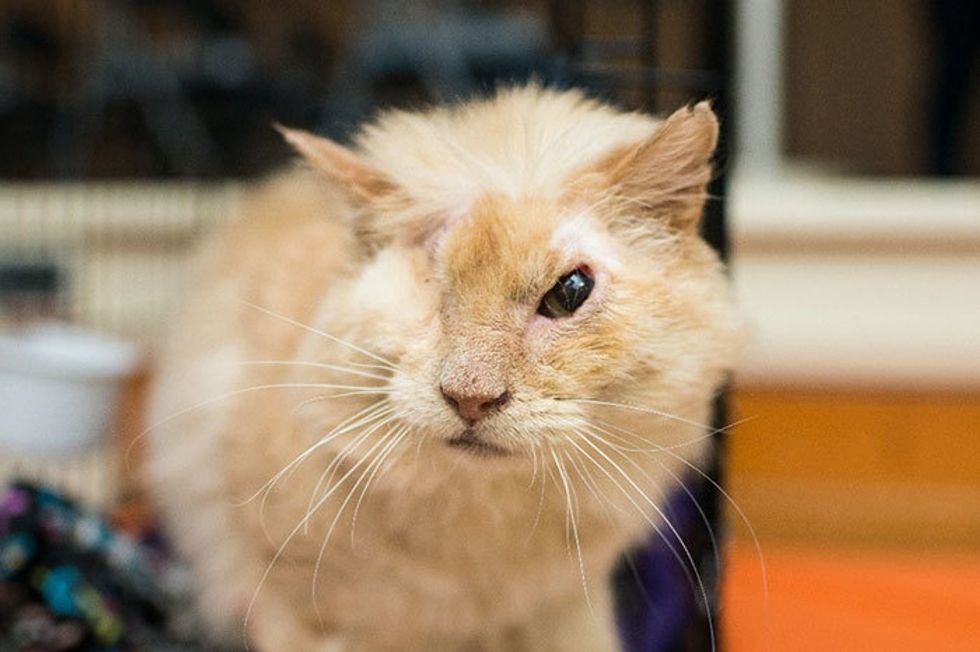 As you can see from the photo, his hair has even started to grow back in, and he has put on some healthy weight!
And while humans almost took his life, Thomas learned to purr and kiss and cuddle the new people taking care of him.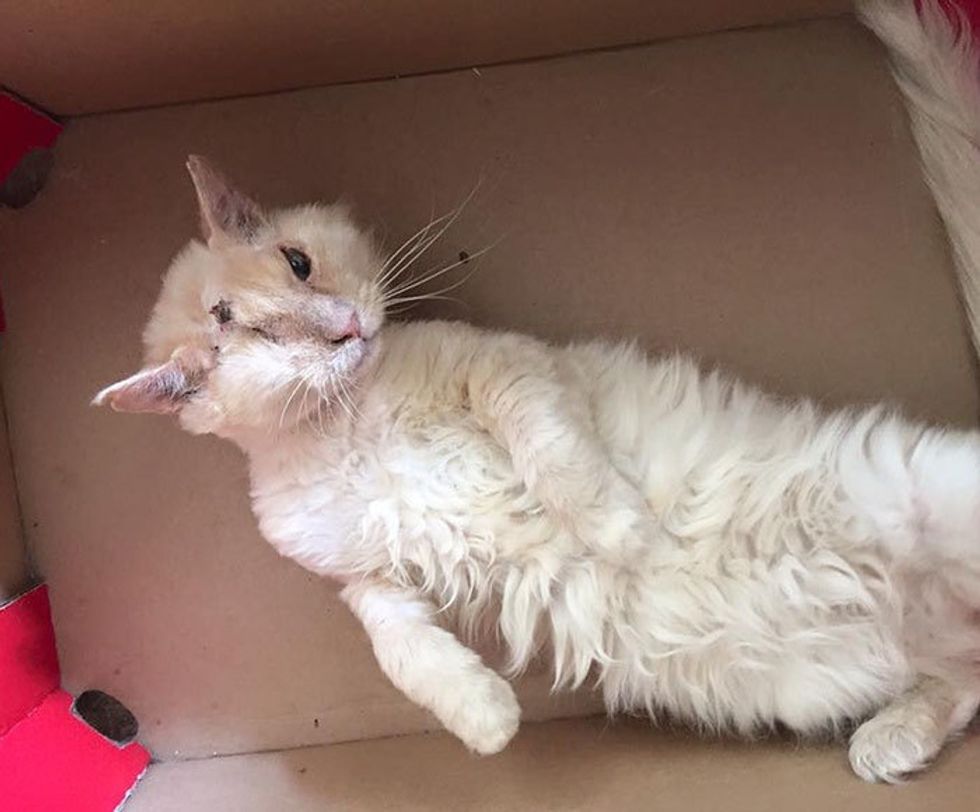 After his skin graft, there was more hospital time. Finally, Tommy was able to go to his Lifetime Care Foster home where he continues to heal and get lots of love and attention. It's amazing what a little bit of love and care can do! Although he's making incredible progress, he still has a ways to go. If you're interested in sponsoring Sir Thomas, be sure to check out
Milo's Sanctuary
.