One influencer posing in a swimming pool has absolutely divided the internet with her controversial poses...
When the weather is hot...
It just feels impossible to have your body constrained.
Which means, for many of us ...
Summertime means swimsuit season!
But it's safe to say, swimsuits can get pretty teeny...
Which has been the source of a lot of drama.
Some just can't help being offended by other peoples' bodies!
We were all born naked people!
But one influencer might have taken things too far.
After her controversial poses in a public pool went viral this week.
We all enjoy spending time in the warm weather...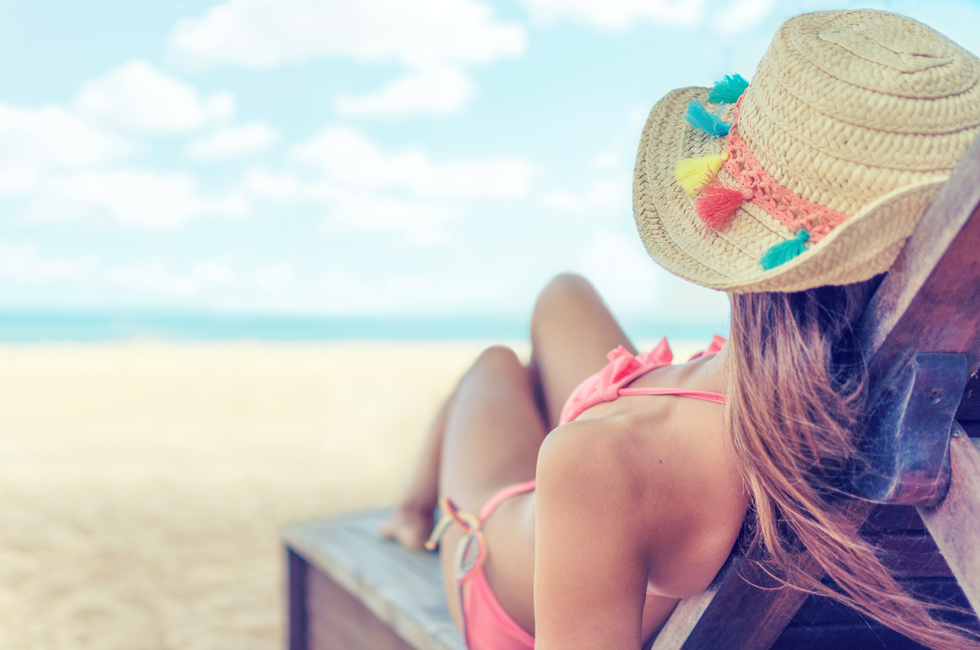 And wearing layers of clothing is never ideal when you're sat soaking up the sun.
In the majority of public places, there are unwritten rules when it comes to how little clothing we can get away with...
But as long as we aren't completely naked, wearing what we want should be okay.
But in more recent times...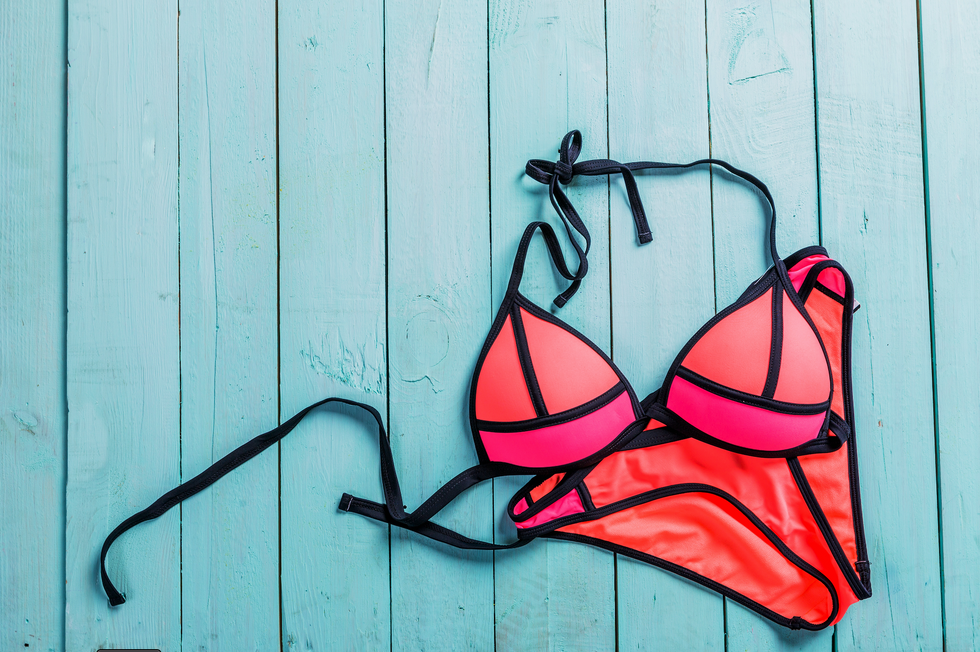 Some people just can't seem to get on board with others being comfortable!
It seems as though a lot of people are offended by some women's bodies.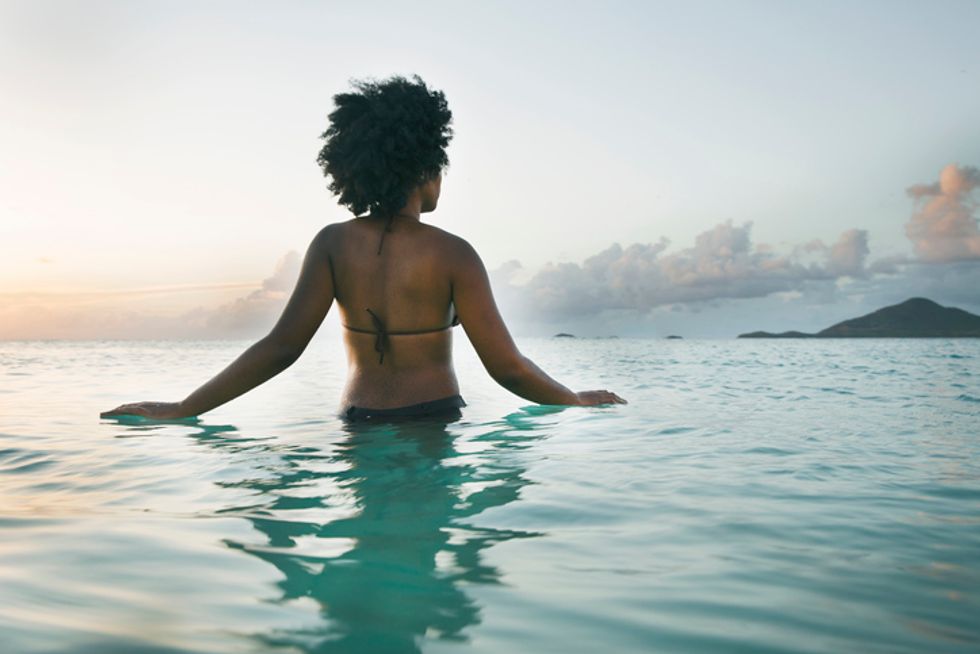 And sometimes, it's even to the point where they actually tell women how to cover up. Annoying!
But men are allowed to walk around in swimming trunks and no tops?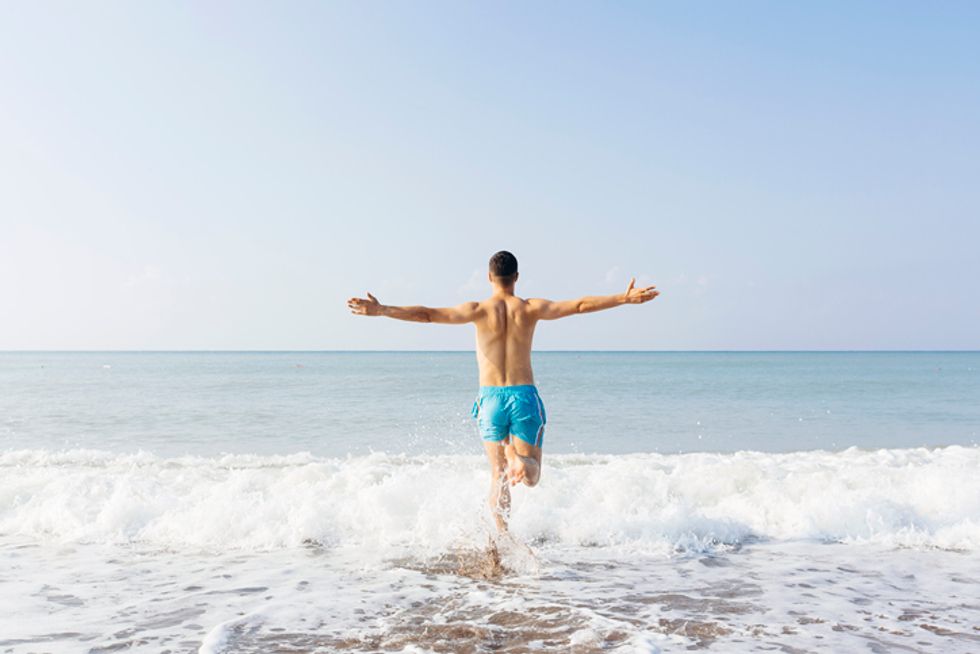 Hm, can someone pour me a glass of double standards, please?
There have been a number of incidents recently.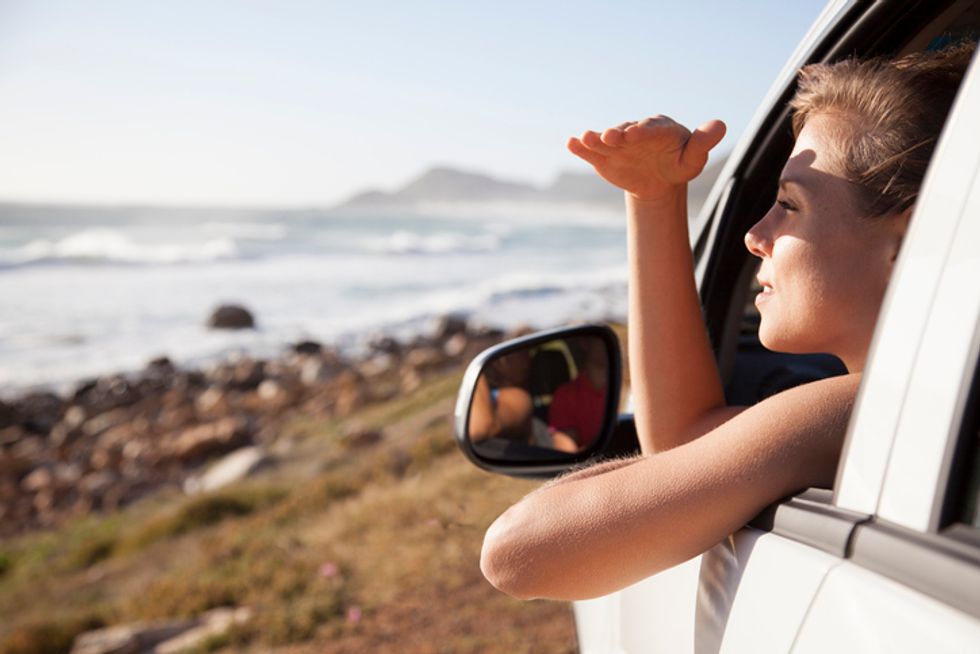 But one in particular has got the internet talking...
A woman was posing for Instagram pictures in a public pool.
But a bystander noticed and thought she was... leaving too little to the imagination.
"This is totally appropriate right?" wrote one.
"It's never appropriate for adults to expose themselves to children in a highly sexual manner. This woman should face charges," another offered.
"Where is this?"
"That's obviously illegal right. Also gross," wrote another commenter.
Another made this point.
"If she were a man she would be arrested and tried for indecent exposure with minors present and then forced to be listed as a sex offender."
But take a closer look.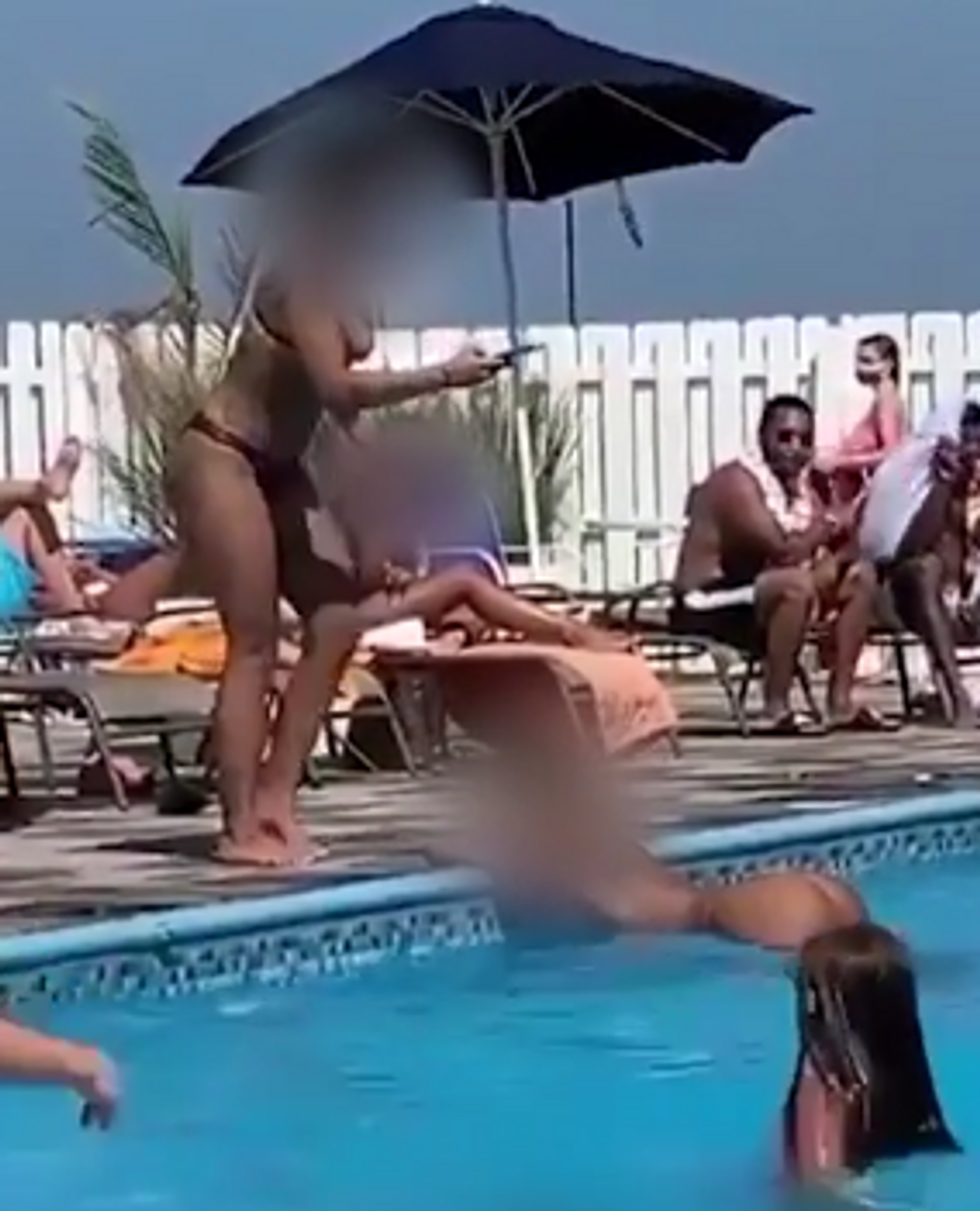 Although she certainly 
looks 
it, the woman is actually 
not 
naked.
"She is wearing a bikini top and bottom," explained a viewer.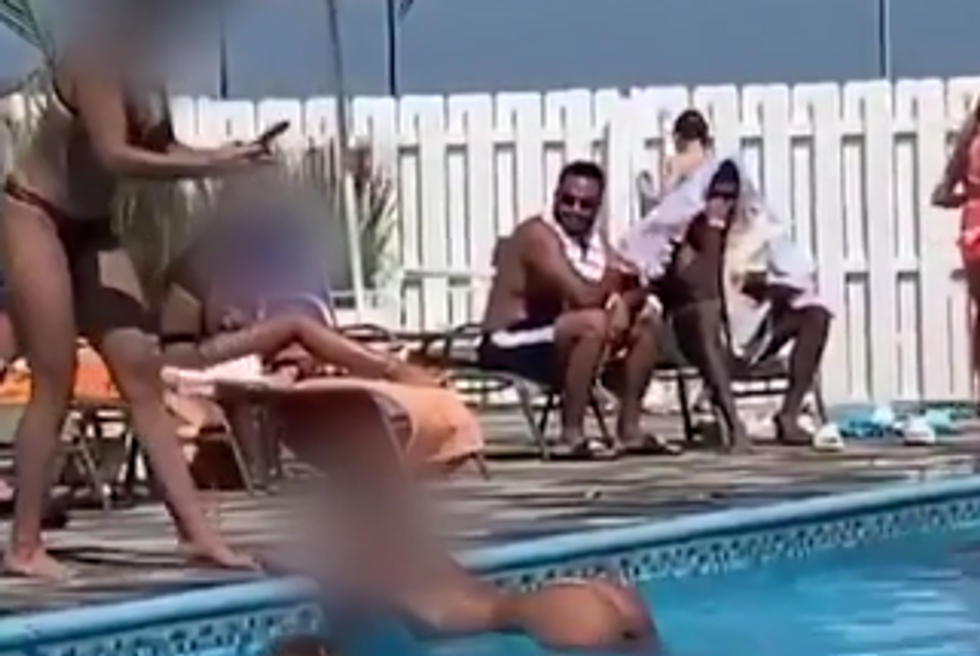 "It looks like something else because of the angle and the pose for half a second in this edited video."
"If the video was longer 2 seconds before and after, perception would be totally fine."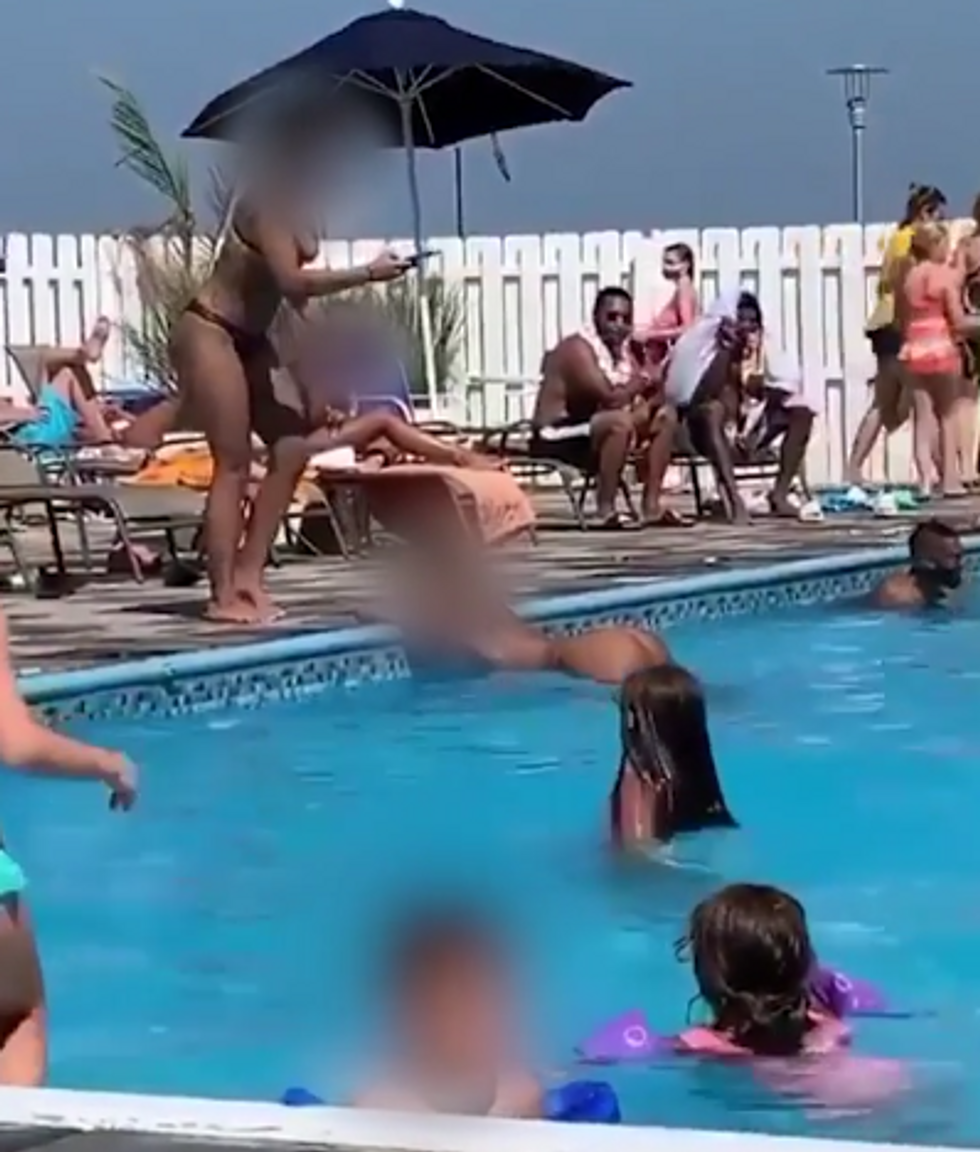 "This is not an influencer in the wild video."
"She's wearing a white bathing suit."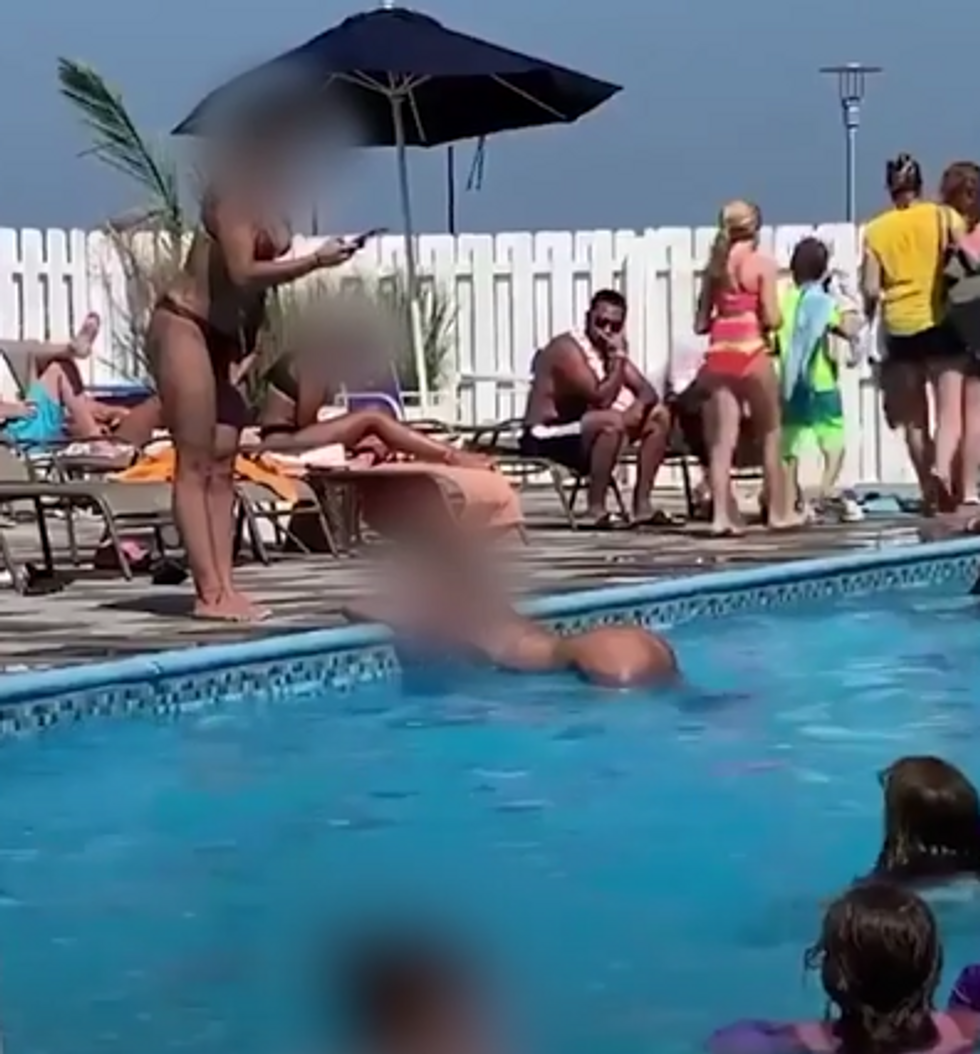 "Nothing wrong with what she's doing as long as she's wearing something."
What do you make of these controversial pics?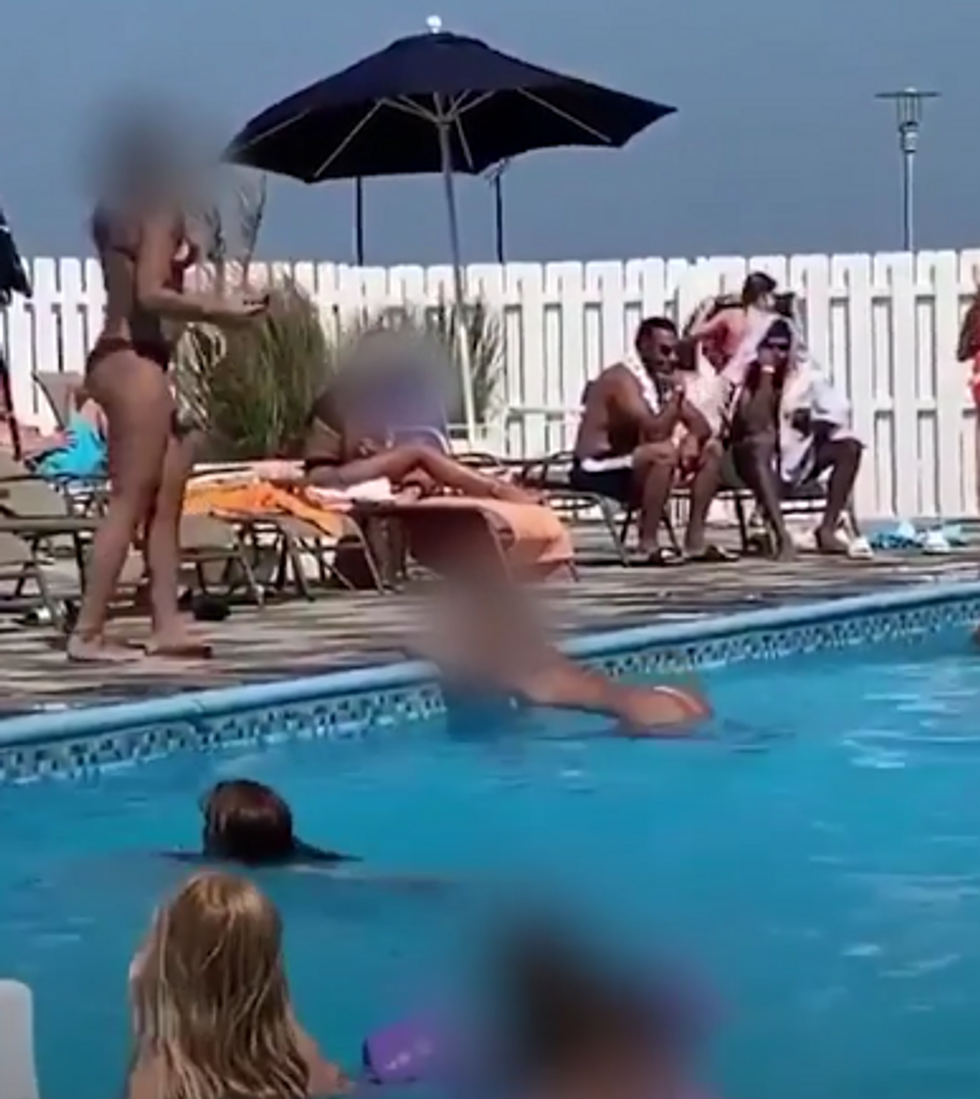 Want to read about another bikini that caused a huge online stir? Read on...