For male celebrities, there's a timeline: teen heartthrob, cheeky boy-next-door, boyfriend material, DILF, silver fox.
Nick Jonas, who has been in the public eye since he was a wide-eyed thirteen-year-old, has the potential to hit all of the major milestones of a male celeb.
He's been the teen bedroom poster boy, he's been on the cover of GQ, and now? Well, now, Nick Jonas has reached new heights. That's right people, Nick Jonas, showing off his dad bod this week, has entered DILF territory.
Lock up your sisters, lock up your mothers, lock up your gays... A new dawn of Nick Jonas has arrived.
Never forget where you came from...
Nick has always been in good shape.
He was an expert at stripping for the camera.
Nick sure likes to strip.
Taking off his shirt wasn't a privilege that Nick exclusively withheld for photoshoots, he would happily tease audiences with his rippling muscles at concerts, too.
There's nothing that says "I'm not a kid anymore" quite like...
Showing off your impressive "man" muscles while leaning against a builder's yard fence thing.
Nick was the youngest in the Jo Bro trio.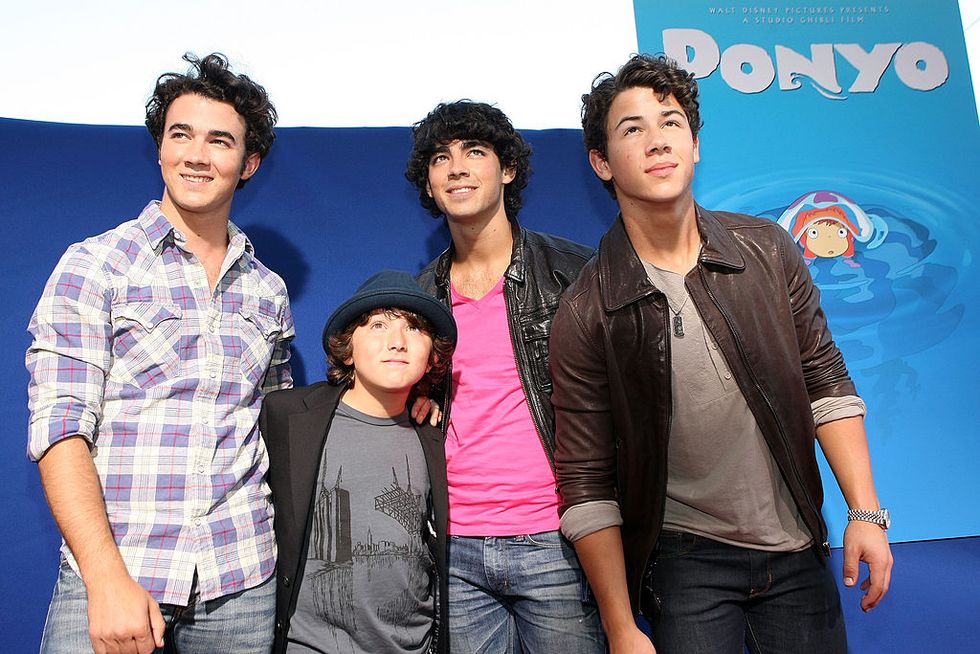 via: Getty Images.
The sibling boyband also has an even younger brother, Frankie, but he's not part of the band. In the band, Nick was always the baby.
Watch out for Frankie Jonas...
also a musician, may definitely be making teen hearts flutter. He could safely be in the teen-bedroom-wall-tier.
Nick Jonas sure worked hard on getting ripped.
You've gotta do what you've gotta do...
I stripped off as much as Nick Jonas does, I'd sure try to do a pull up every now and again, too.
Remember scrawnier, boy-next-door Nick Jonas?
Then, as if overnight...
Nick Jonas, the muscley man arrived.
Wonder who his personal trainer is...
Frankly, Nick Jonas is proof that you really can get the body that you dream of with a little training.
Nick Jonas even played a boxer in hit TV show, Kingdom.
Kingdom, which aired 2014-17, featured a rather beefy Nick Jonas playing Nate Kulina, a gay boxer. I guess he must have had to stay pretty ripped for that role.
Did Nick let himself go after Kingdom ended?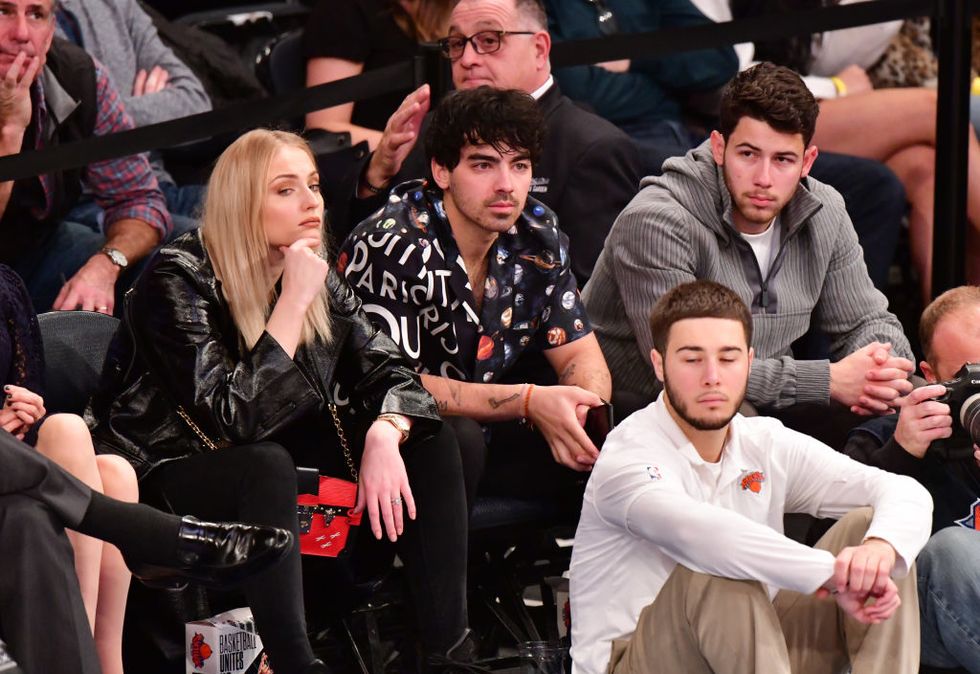 via: Getty Images.
Surely, it's fair enough that Nick may have cut back on the weight lifting, gym-going, and protein shake drinking after the boxing role was done with, right?
When you fall in love, science says that you put on weight...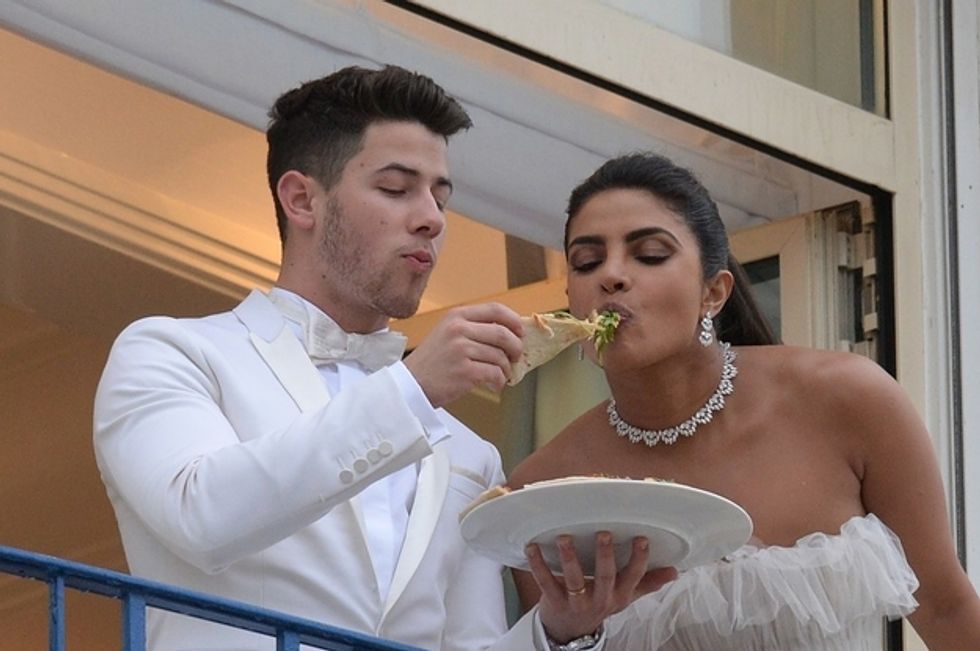 via: BuzzFeed
It happens to everyone. I'd go as far as to say that it's biological. When we're happy, in love, and in that honeymoon phase with someone, you won't find
us
counting calories or saying no to days spent in bed feeding each other pizza. It's only natural, right?
Nick and Priyanka got together mid-2017.
Priyanka has kept in great shape.
Despite the inevitable indulgences that come with being in a comfortable relationship, Priyanka has maintained her great figure since marrying Nick.
They might not have kids yet, but Nick is rocking the dad bod...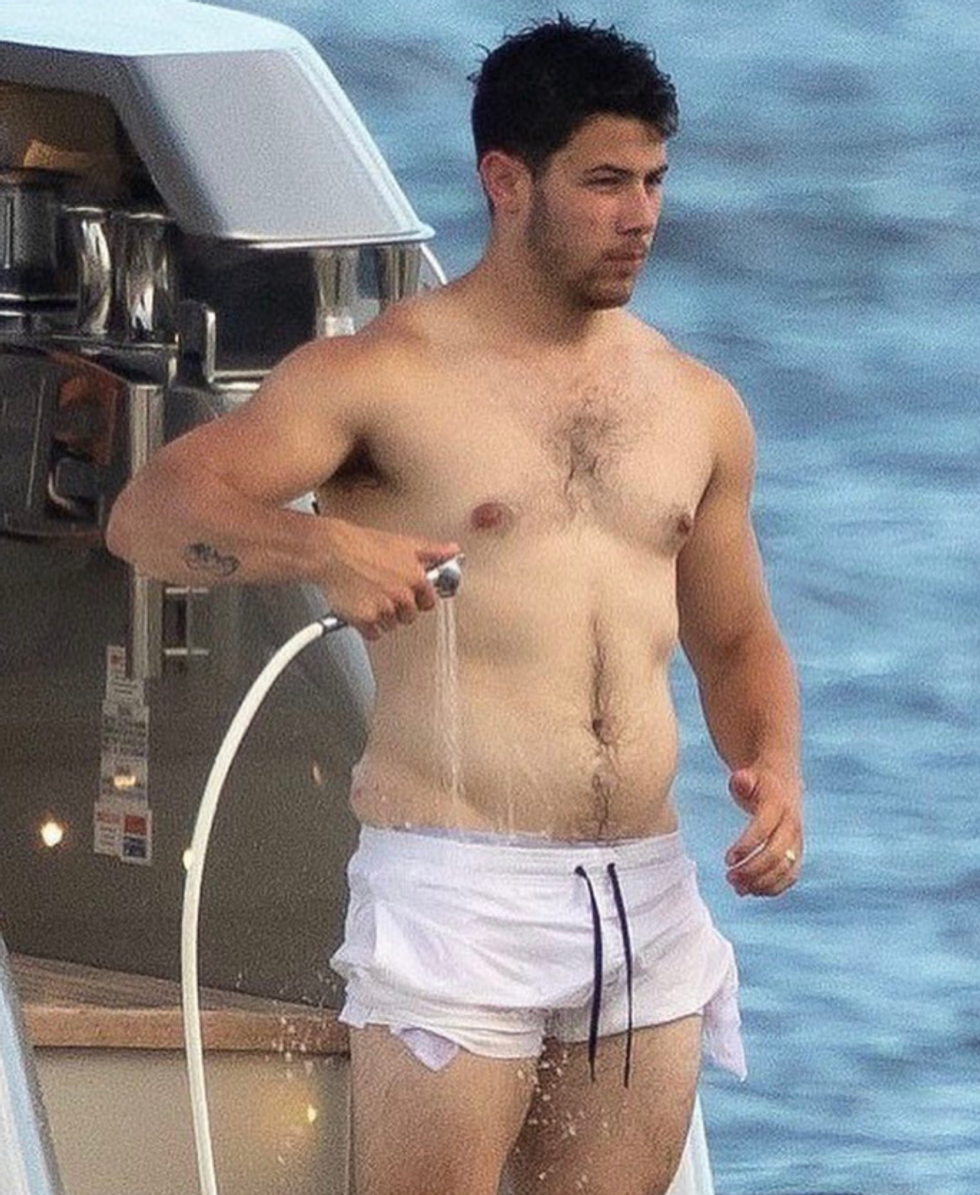 Who in their
right
mind
would be in the gym, when they could be chilling on the couch with Priyanka Chopra?
People on Twitter are swooning over Nick's new look...
nick jonas is halfway to dad bod and I've never been more attracted to him https://t.co/eB9qPLAxZD

— james lohan (@james lohan)1563685353.0
It would seem like the world is
so
ready for Nick Jonas' dad bod stage...
Level Up.
For some, Nick's new bod is definitely a level up. I guess now we'll have to wait for him to transition into the silver fox stage... he's got a while yet, but we're certainly looking forward to it.