The 4th of July is a pretty amazing day.
The famous holiday that celebrates our country's declaration of independence never fails to impress every year with its extravagant celebrations and incredible parties.
But it certainly isn't fun and games for everyone.
The thousands of fireworks that get let off every year are absolutely terrifying for our four-legged-friends, especially the ones who spend the majority of their lives in shelters. But there are a special few who are willing to make a sacrifice in aid of man's best friend.
Read on to hear more about this heart-warming story.
The 4th of July is always a huge deal.
Since America declared its independence on July 4th, 1776, there has been a huge celebration to commemorate this every year.
People go all out to celebrate.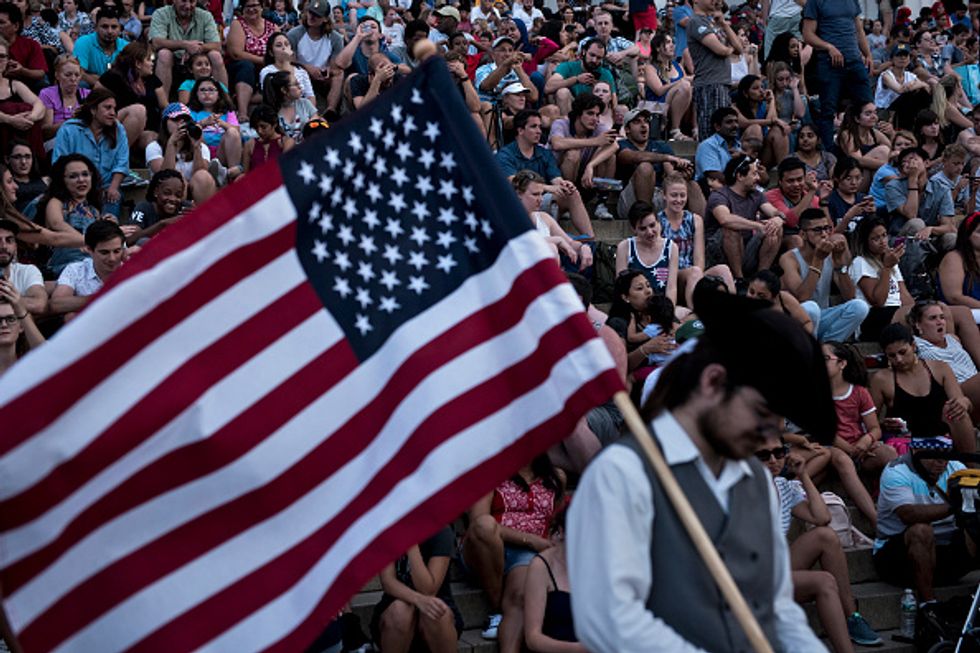 via: Getty Images
We feel the need to celebrate in a
huge
way. Whether that's holding huge street parties, going out and drinking ourselves silly, or spending it with our loved ones, everyone has their own way of celebrating this wonderful holiday.
Fireworks are the most popular form of celebration.
Whether they're on display at Times Square or being set off in your back yard, America is guaranteed to hear nothing but fireworks on the evening of the 4th of July.
But not everyone loves fireworks.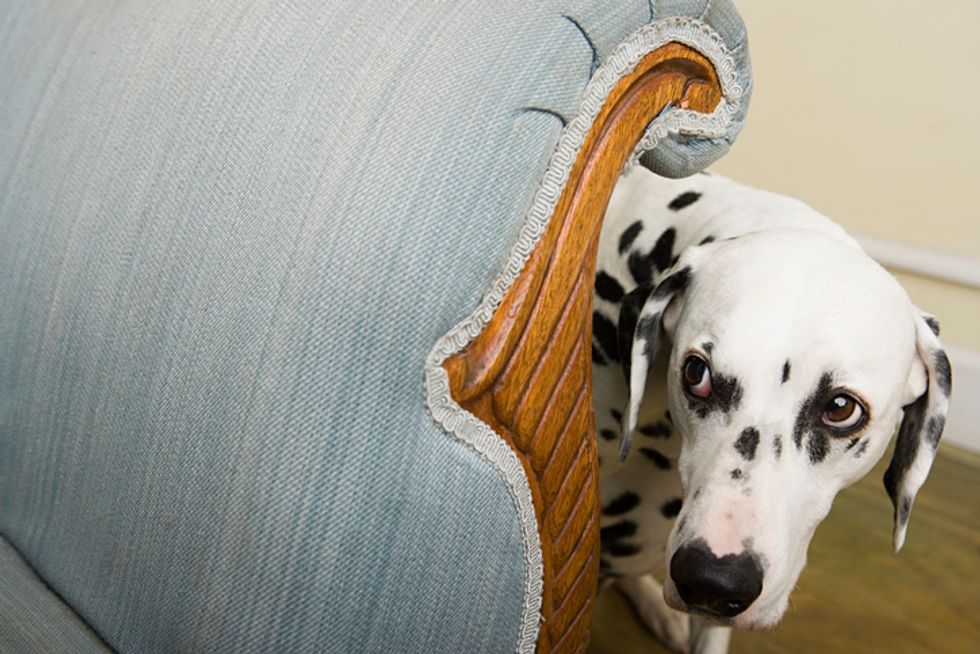 via: Getty Images
It is a common known fact that the nation's most beloved pet, the dog, is
not at all
a fan of fireworks. The noise and unpredictability of the explosions lead dogs to think that they are a threat, and dogs often feel nothing but fear when they see the flashes and hear the bangs.
Many dogs go missing on the yearly holiday.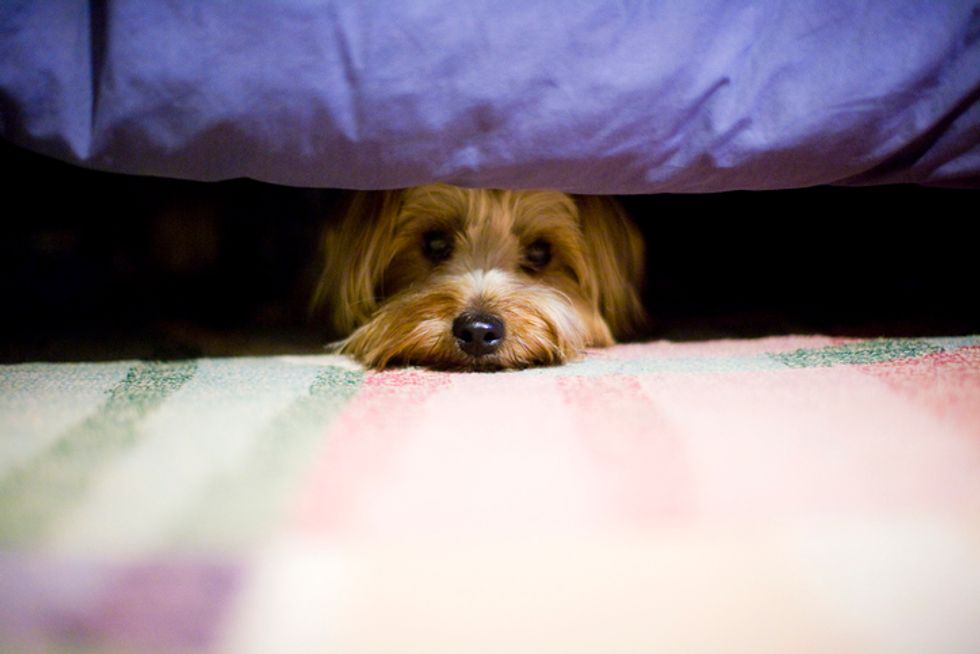 via: Getty Images
It's a sad reality that many dogs run away from home out of fear of fireworks. But the majority of dogs just settle under the bed or somewhere equally as quiet and safe until the fireworks have passed.
But not all dogs are lucky enough to have a warm, comfortable and loving home.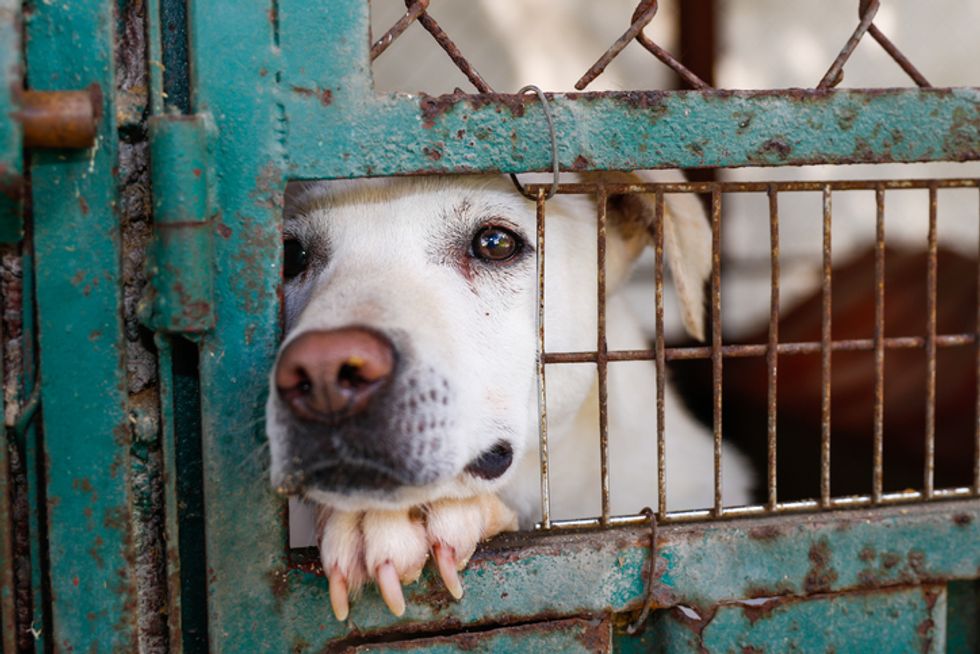 via: Getty Images
Dogs who spend the majority of their lives in shelters have nobody to turn to when they're frightened, and only have the option of cowering alone in their cages until the fireworks eventually stop.
But one shelter has come up with a brilliant idea...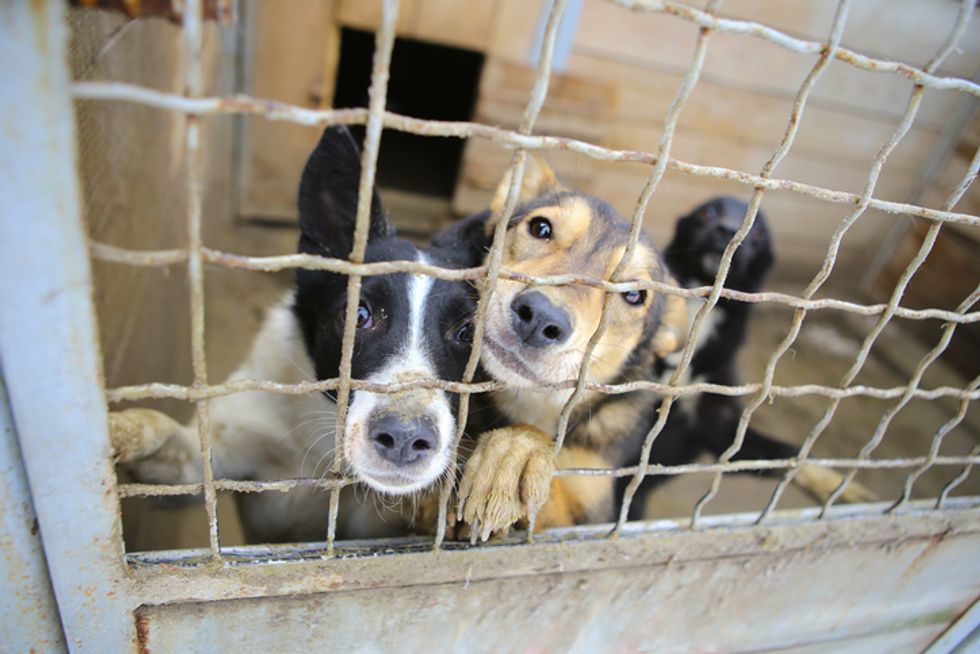 via: Getty Images
It's truly heartbreaking to see the number of dogs in shelters today, and the fact that a lot of them will spend the majority of their lives there is devasting. We don't even want to think about them being scared on our favorite holiday. But one shelter in Arizona has come up with a heart-warming solution to calming the homeless pups at this time of year.
"Calming the Canines."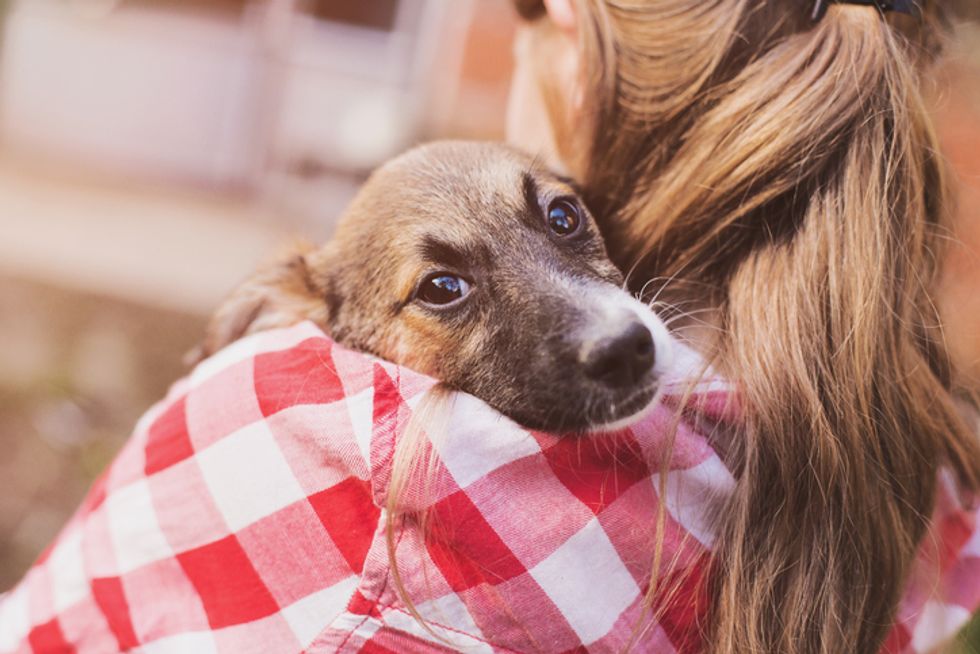 via: Getty Images
Maricopa County Animal Care and Control
(MCACC) have created "Calming the Canines," a new Independence Day tradition. The event requires volunteers to take time out of their day to spend with the homeless dogs, which will involve calming and petting the frightened animals during the hectic celebrations.
Calling all dog lovers out there!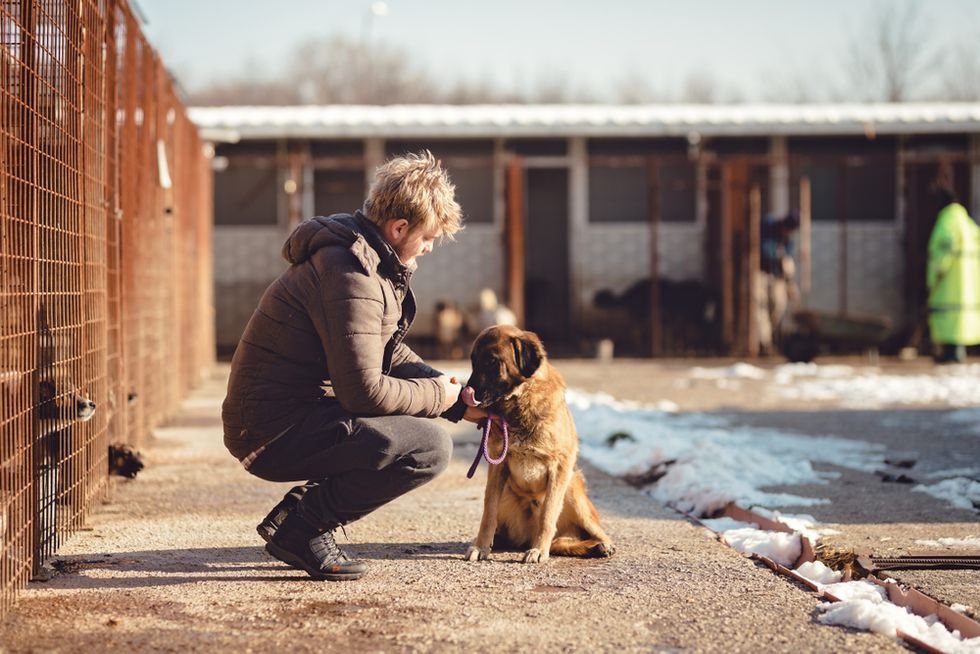 via: Shutterstock
Last year, over 300 people turned up to volunteer at the shelter's 2 locations in Phoenix, Arizona. The shelter's development manager, Ben Swan, said, "It was overwhelming to see how the community responded. It really helped spread our message that MCACC is here to help."
Other dog charities have gotten involved with the organization.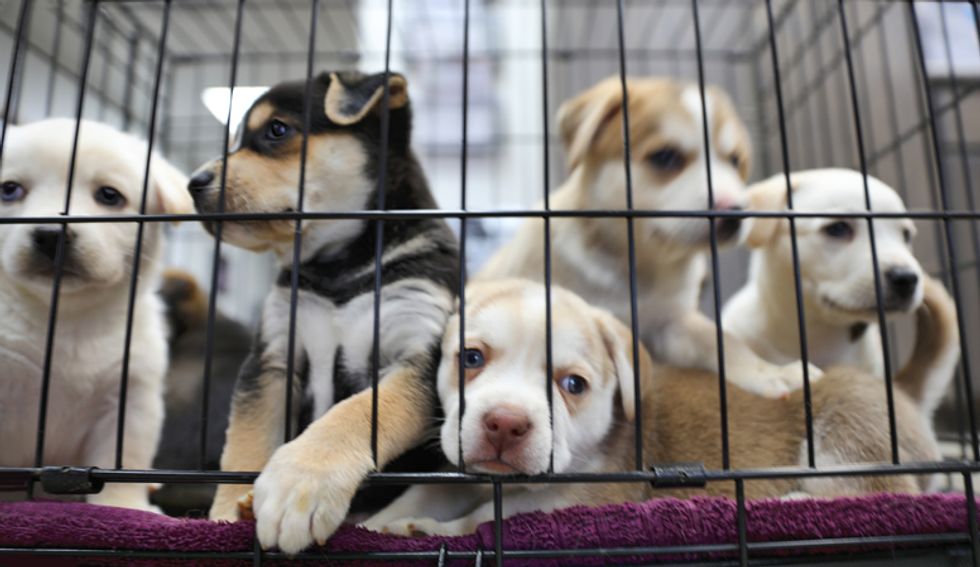 via: Getty Images
AZ Dawg Saverz is a community in Arizona that does everything that it can in regards to re-homing dogs and saving pups that they find on the streets. Amy Engel, who runs this community, plans on attending again this year. She spoke to
The Dodo
about her experience last year, saying: "Some people sang to them, some people read to them, some people just sat there and gave treats."
The event helps to keep the dogs distracted whilst the fireworks go off.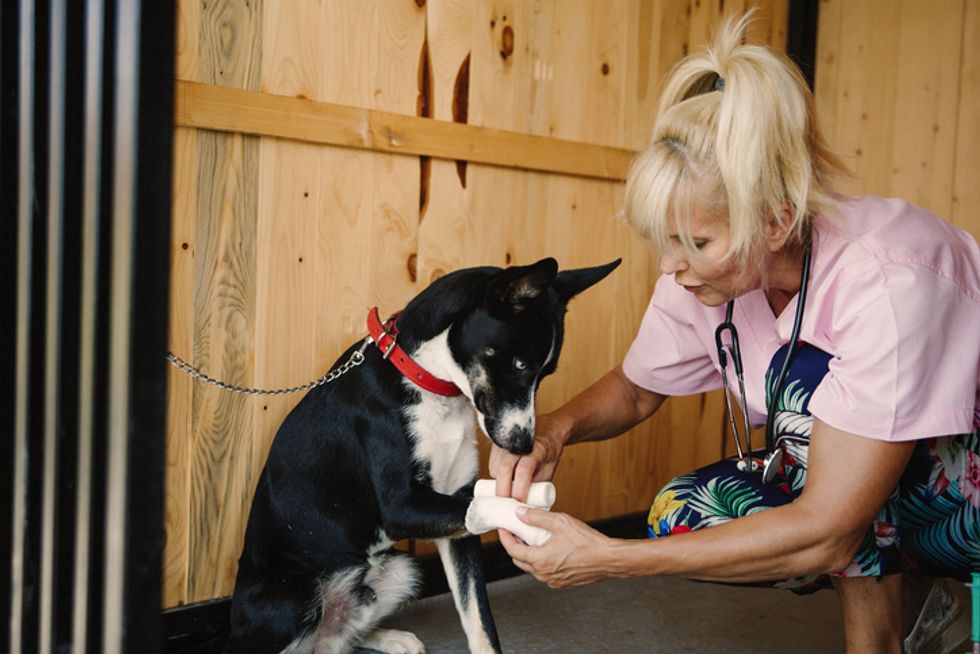 via: Getty Images
"It was so, so awesome because the dogs absolutely love the attention and were focused on the people and not the fireworks going on outside," she continued.
The event isn't exclusive to the 4th of July.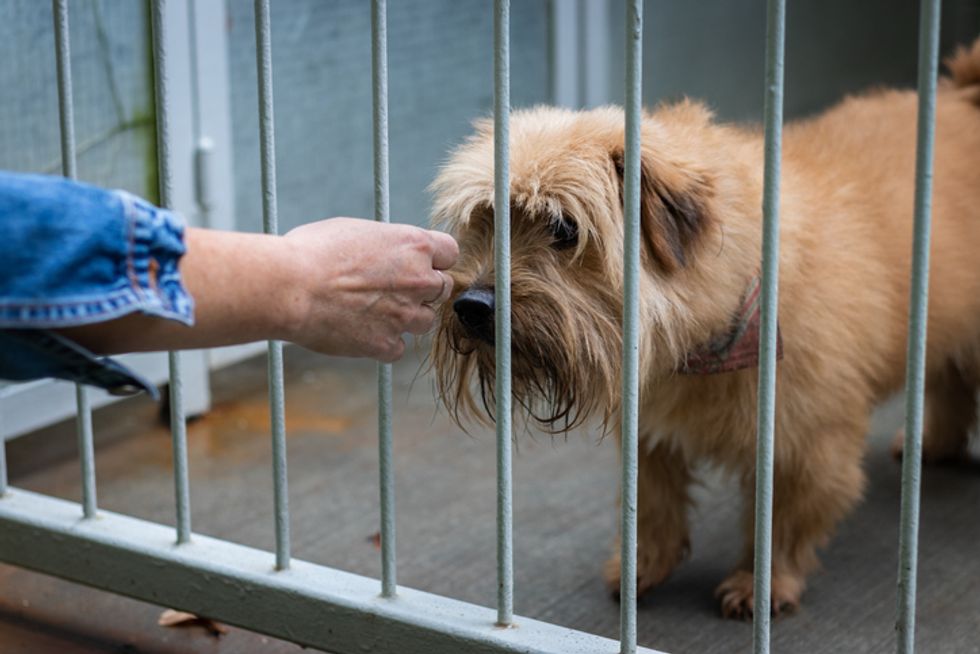 via: Getty Images
Many volunteers now return on a weekly basis to spend time with the shelter's residents as they have developed long-lasting bonds with some of the pups.
The wonderful connection between man and dog.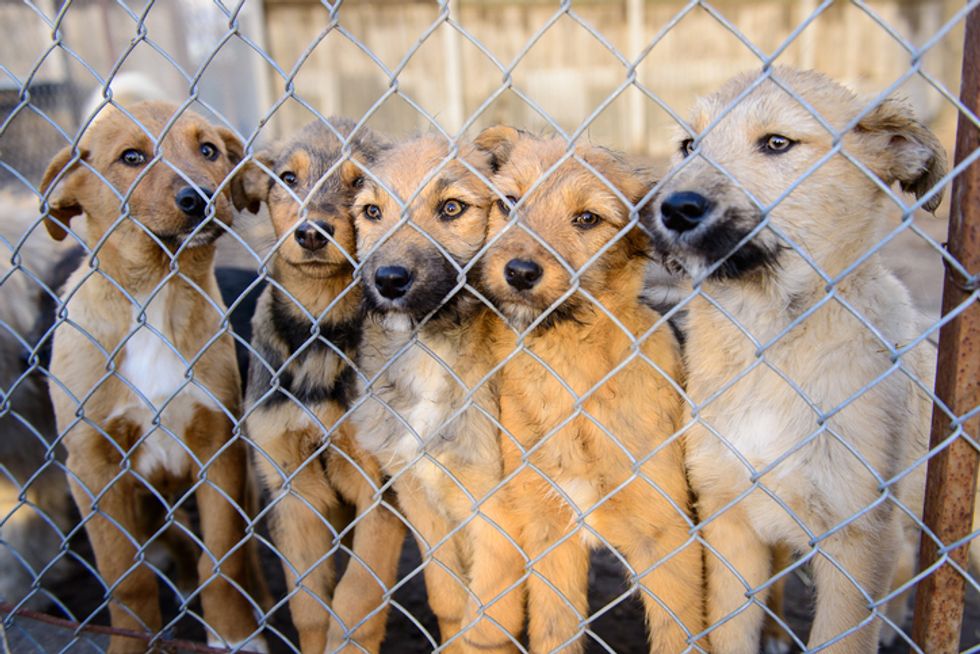 via: Getty Images
"Many participants developed lasting relationships with the shelter, returning to provide foster care, adopt a pet or volunteer," the MCACC wrote.
"Calming the Canines" is hoping to expand.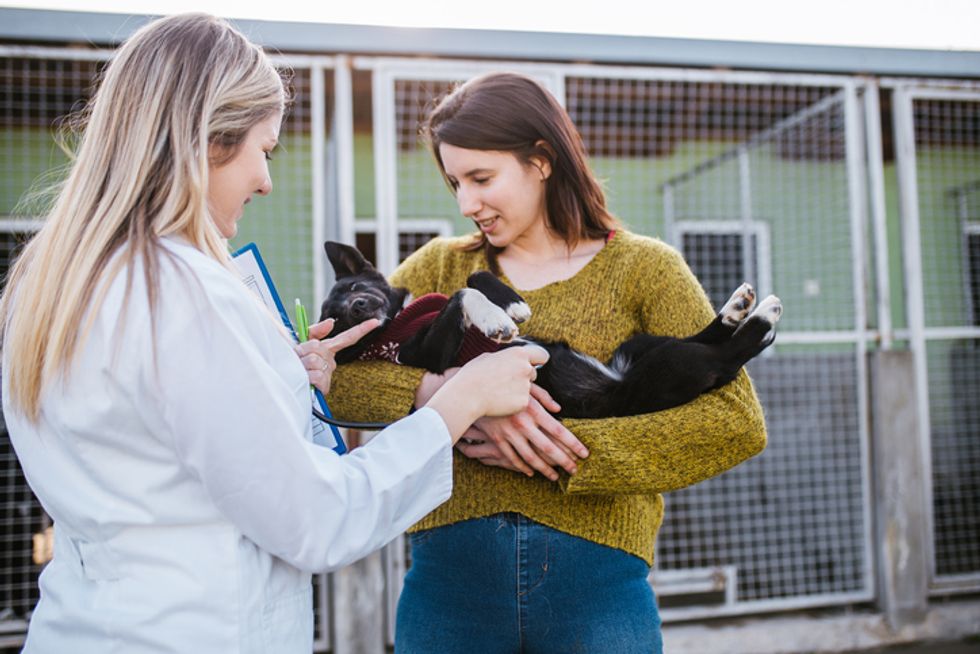 via: Getty Images
The MCACC is hoping that the organization will spread around the country, encouraging other shelters to get on board and volunteers to come to help soothe the nervous pups all around America. They have also put pointers together as to how people can start events of a similar nature of their own for any type of household pet.
Independence Day should be about spreading kindness.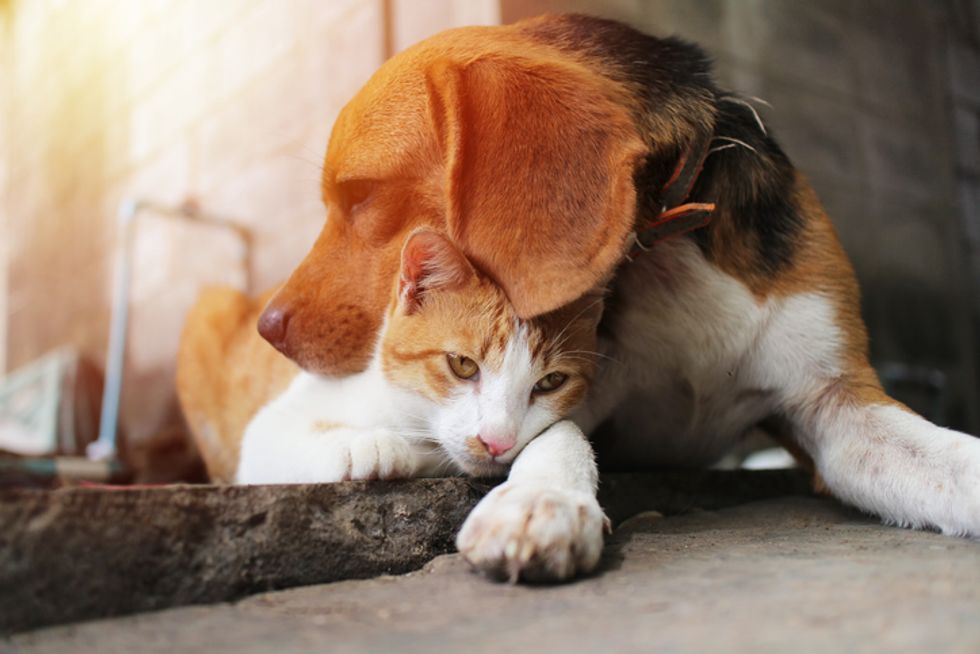 via: Getty Images
Animals need our help and taking a little time out of the day to visit your local shelter will make the world of difference in an unfortunate animal's life. It is a sad reality that so many pets are homeless; the least that we can do is spread a little kindness to try and make their lives at least a little more love-filled.