Dwayne "The Rock" Johnson has never been short of fans, whether because of his excellent wrestling career or enviable roles in blockbusting movies. He's also one of the most recognizable men in Hollywood thanks to his gigantic frame and distinctively expressive eyebrows.
But no one is immune to a public backlash, and Johnson has just become the latest celebrity victim. The star posted something on Instagram which has got a lot of people annoyed.
Many think Johnson has gone too far in terms of courting controversy with the image, though some are standing in support. Keep scrolling to see the photo that has caused his mass unfollowing...
The Rock is one of the most recognizable faces in the world.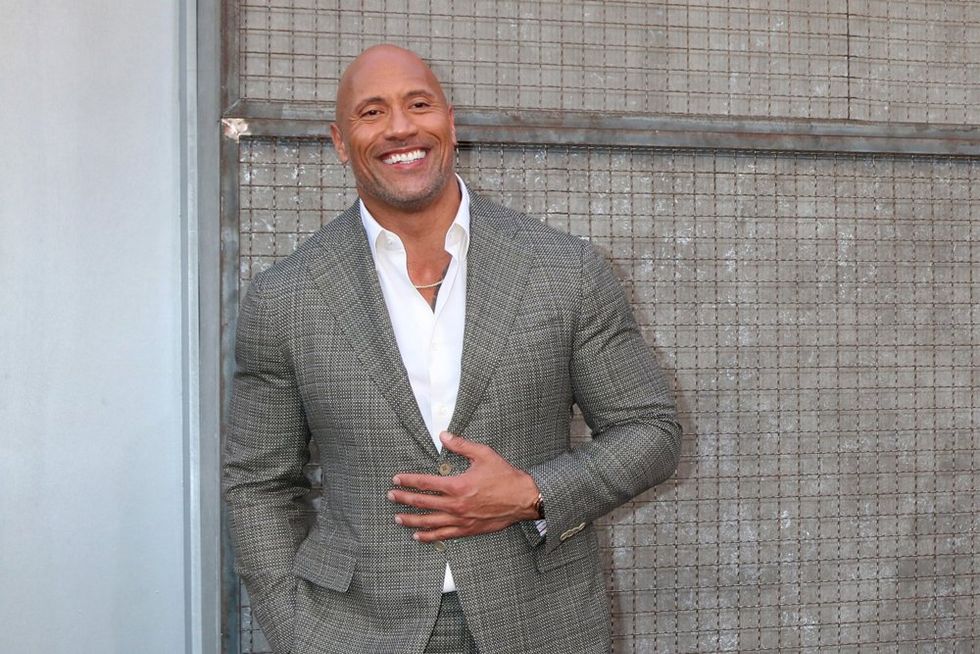 With his staggering 6 ft 5 inches, 260 lbs frame, he'd be pretty hard to miss - but it's his expressive face (and infamous eyebrows) that really set him apart from the rest.
He rose to fame as a professional wrestler.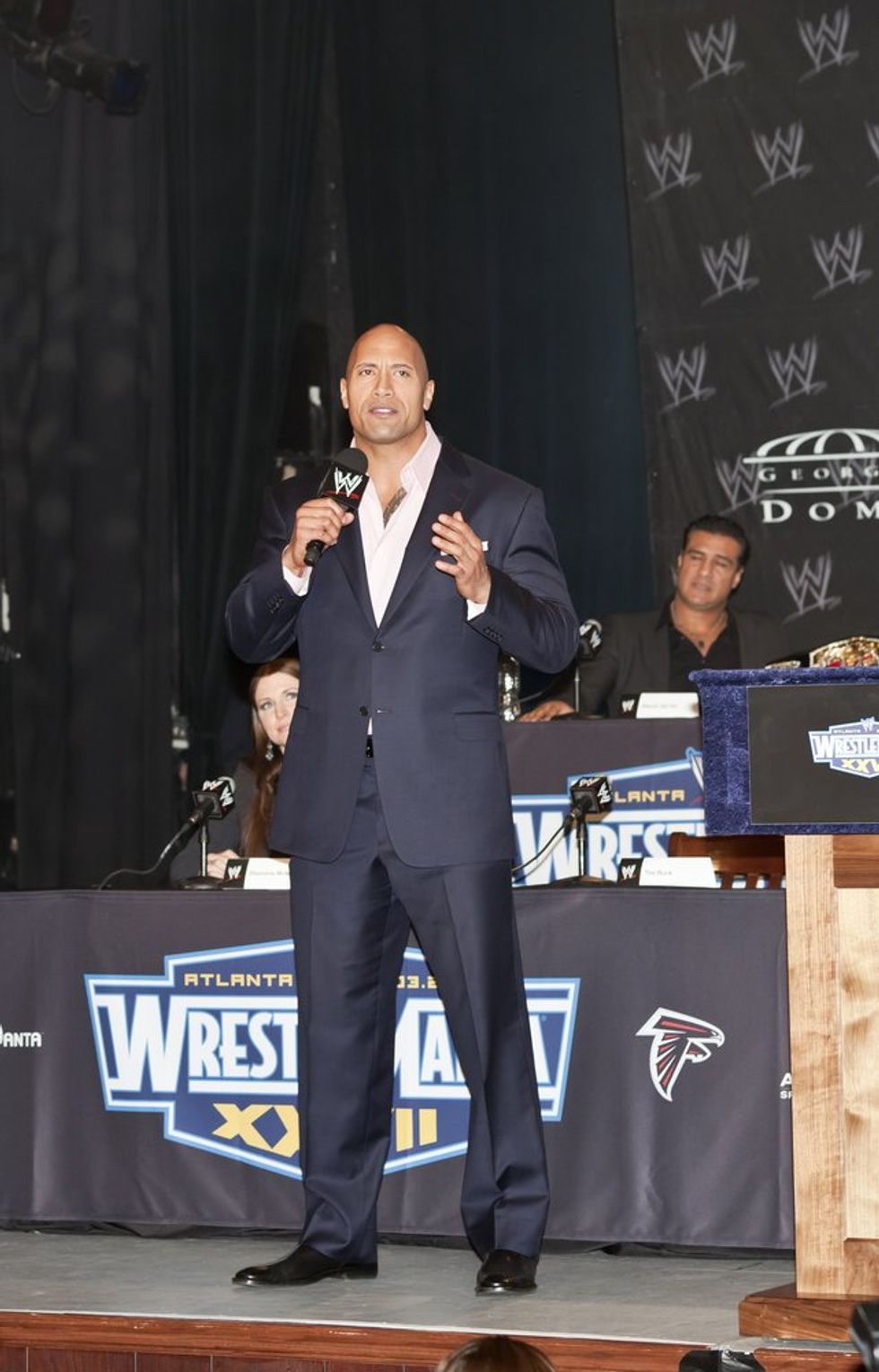 This is where Johnson first earned his nickname "The Rock" - thanks to his giant (and seemingly impenetrable) ring presence. We certainly wouldn't want to face off against him!
But Johnson also made a clever career move.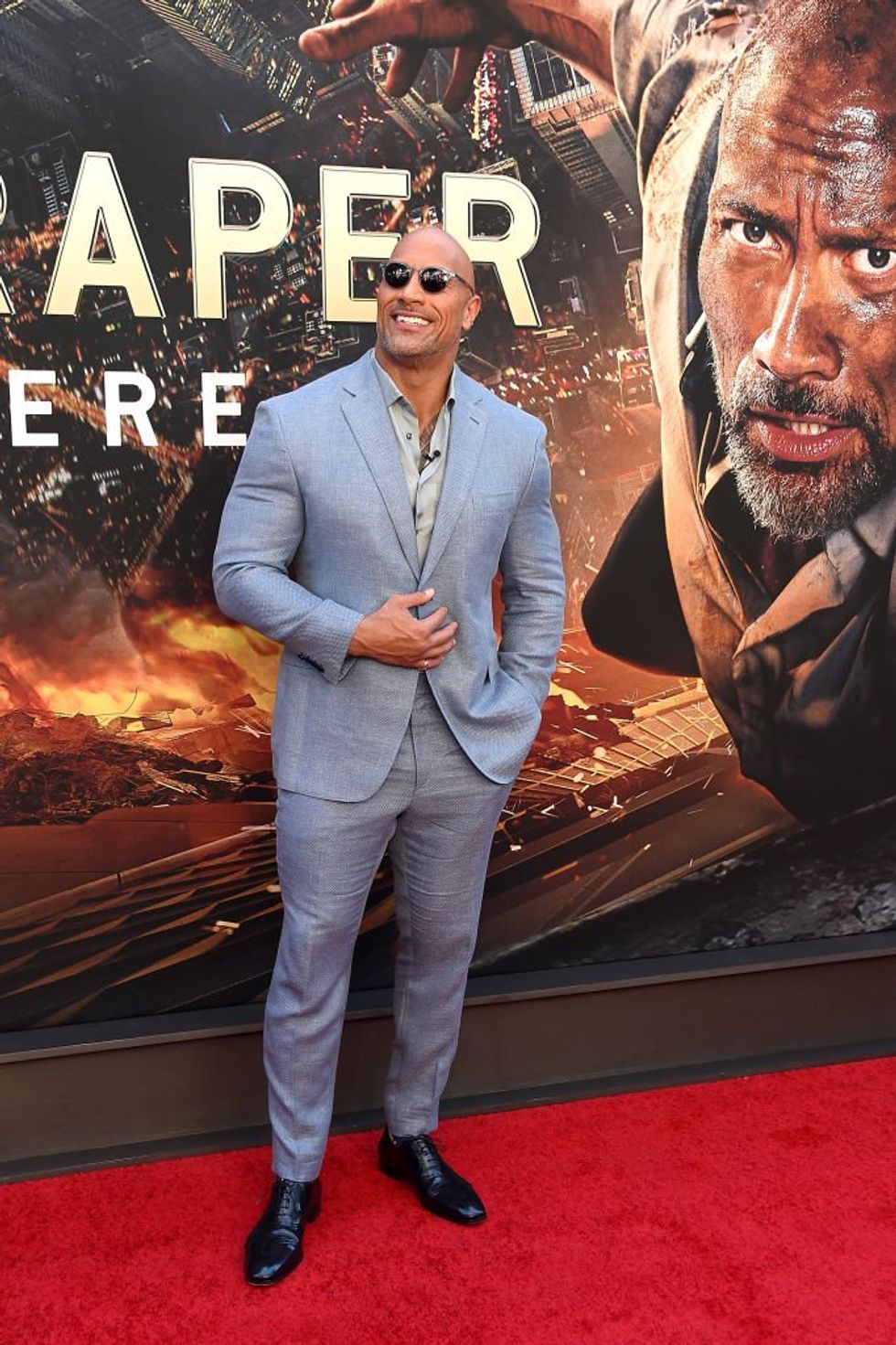 Knowing that there was limited longevity in wrestling, Johnson successfully transitioned his career into another sphere. He's now as well known as an actor as he was as a wrestler.
He's also known for being a beloved internet presence.
This brilliant image of him wearing a turtleneck, gold chain and, inexplicably, a fanny pack, is a particular highlight that the internet loves to bring up.
He's had some iconic movie roles.
Johnson is probably most famous for his performances in the Fast and Furious movies. He plays Luke Hobbs, an intimidating special agent and self-described "ice cold can of whoopass."
Younger fans may know him from somewhere else, though.
Johnson voiced the demigod Maui in the huge Disney hit Moana - complete with an amazing song and rap which sent the internet into hysterics.
But for many, Johnson will always be The Rock.
He's one of the most famous wrestlers of all time and has numerous titles and awards. Despite technically retiring from wrestling in 2004, The Rock still makes public appearances from time to time.
His wrestling persona had a few memorable aspects.
With his general trash-talk and bullying persona, his wonderfully evil-looking eyebrow and his memorable catchphrase, "If you smell what The Rock is cooking," it seems he was made for the WWE.
It's safe to say Johnson has built an enviable career for himself.
Transitioning from one niche area and building an enormous Hollywood career out of it is no mean feat - it's clear Johnson is a savvy businessman.
And he's never been short of fans.
For a long time, many have cited Johnson as one of the nicest guys in Hollywood - in stark contrast to his intimidating appearance and controversial wrestling reputation. But Johnson may just have undone all his hard work.
Because it seems like Johnson has annoyed a lot of fans...
He's posted something controversial on his social media which has got people riled up - so much so, that many are choosing to unfollow the star.
Until now, Johnson has cultivated a fairly positive social media following.
He regularly keeps his fans updated...
His role as a father is also a bit hit with fans.
Moana character amidst the pandemic.
But, as many have done before him, it seems Johnson has made a blunder.
Social media can be a real minefield in terms of the immediacy of interaction with fans and it seems that Johnson has learned this lesson to his detriment with a particularly controversial post.
And it seems it was the message behind the image that many have found objectionable.
In the comments, people really didn't hold back...
Many responded in a shocking way...
People Are Unfollowing Dwayne Johnson After Controversial Instagram Post 👀👀 https://t.co/YP9fGUJonL https://t.co/z4w3M1jpUK #NottsLaughs

— Notts Laughs (@Notts Laughs)1552993307.0
They saw the post as reason enough to unfollow Johnson's entire Instagram account. According to
UniLad
, the post has lost the star a number of followers, with some of them even commenting on the post in question that they were unfollowing.
The post has had a super negative reception.
Many viewed it as hugely inappropriate in light of recent events of mass violence.
Many view the caption in particular as in very poor taste.
A quick read through the comments shows that many are super disappointed in Johnson for his comments.
So, it's safe to say the post hasn't done Johnson any favors.
Many think his casual, jokey language surrounding such a serious issue to show a lack of respect and poor judgement.
However, some have taken a different view.
Many see the uproar over Johnson's post as a victory for the "snowflakes" of the world, who are keen to get offended by anything that they possibly can.
In fact, some see the outrage as all-out overstated.
@WWERamsey People have too much time on their hands 🤦🏾‍♀️

— A* (@A*)1552955967.0
It's true that commenting 
about 
unfollowing takes a lot more energy than just quietly unfollowing an account that you've found a disagreement with. But then, how would anyone ever know who they are offending?
Some have pointed out another interesting aspect of the story.
The general noise about the unfollowing seems to have been bigger than the actual acts of unfollowing itself. It seems like many just wanted to throw their voices into the mix, rather than actually follow through.
So, as for whether the outrage is as big as it initially seemed?
It's safe to say: probably not.
This is the post in question.
Johnson is standing firm.
In spite of the follower backlash and negative reports on his post, it's still up - although Johnson is yet to comment on the story as a whole.
It seems all is well in the world of The Rock.
And since everyone is entitled to their own opinion, we guess Johnson should be allowed to post what he likes. If you don't like it, you can always unfollow - and you don't even have to leave a comment first!