People have been trolling the living hell out of Cardi B's most recent Instagram post... and it's all over her toes.
Weird, right? Keep on reading to check it out...
Cardi B isn't the type of woman to take any nonsense...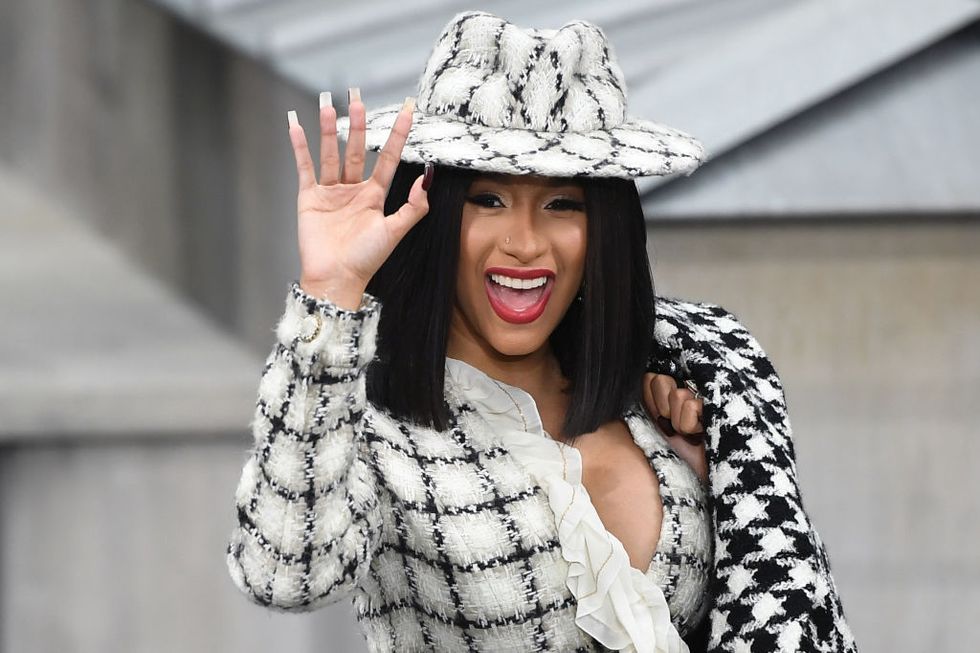 But in more recent times, the rapper has found herself being trolled relentlessly on Instagram and it's all thanks to
her feet.
Cardi B is unbelievably successful...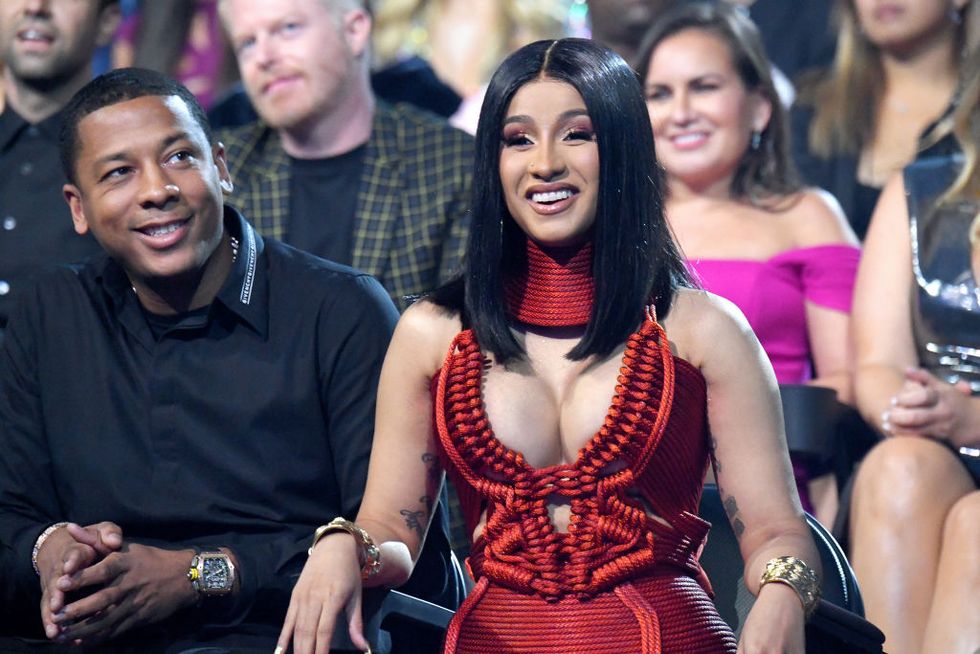 And she has been named as one of the most popular female rap artists of our generation.
But the rapper had a pretty difficult start in life...
This wasn't a path she ideally wanted to go down...
"The first time I stripped I was really embarrassed, I felt like I could hear my parents voice in my head," she told ID magazine last year. "After a while, I didn't even care anymore. I was seeing the money that I feel like I would've never seen ever."
In 2015, she joined the cast of the VH1 reality TV series Love & Hip Hop: New York...
truly passionate about.
She soon made her musical debut on Jamaican reggae fusion singer Shaggy's remix to his single "Boom Boom"...
And the rest is history.
In the space of 2 years, the singer's life took a complete U-turn.
With an estimated net worth of around $8m, and even being hailed as one of TIME's most influential people in the world last year, the star has truly made her mark on the industry.
But before she became an awarding-winning singer, she was a social media star.
The star has since become renowned for her headline-making behavior...
With her explicit lyrics and brazen behavior both on and off stage, Cardi B has certainly made a name for herself in the world of music.
But Cardi's outlandish behavior has only propelled her even further...
Her crude lyrics and overall overwhelming stage presence certainly haven't stopped her from succeeding; they've done quite the opposite, in fact. Throughout her career, she has bagged herself a Grammy, 7 Billboard Awards, 3 MTV Music Awards, and 2 Guinness World Record Awards. Not
too shabby.
You have to admire her confidence...
sassy attitude. She's never afraid to speak her mind and is always open to experimenting with new and outlandish looks.
She documents every single aspect of her life on Instagram...
not a place for children.
Her outspoken nature on social media has landed the rapper in quite a lot of trouble in the past, however.
When a fan pointed out that the 2-year-old actually looks more like her sister than her, things got awkward.
Responding to the fan, Cardi wrote this:
Fans immediately jumped on the singer, calling her out for the use of the racist slur often hurled at Asians.
That's when everything took a dramatic turn and Cardi was on the receiving end of intense backlash to which she was forced to respond.
She then said this:
"I didn't know that c****y eyes was a slur like wtfff I DONT KNOW F–-IN EVERYTHING !!" she wrote in a since-deleted tweet, using the slur again. "We don't even use that as a [sic] insult and I didn't use it as a [sic] insult." Oh, girl no.
She also added that she was "sick of the internet."
Re: Cardi B Not knowing something is a slur is okay. But when you are told about it, the correct response is to ap… https://t.co/J3XWUy2Btg

— Robert J Palmer (@Robert J Palmer)1594579746.0
But if you do say something offensive, the usual response is to apologize and then move on. Why get enraged when
you're
the one that did something wrong?
Cardi is clearly a hot-headed woman...
at all.
She has been continuing to post on Instagram as if nothing ever happened...
But despite her glamorous posts...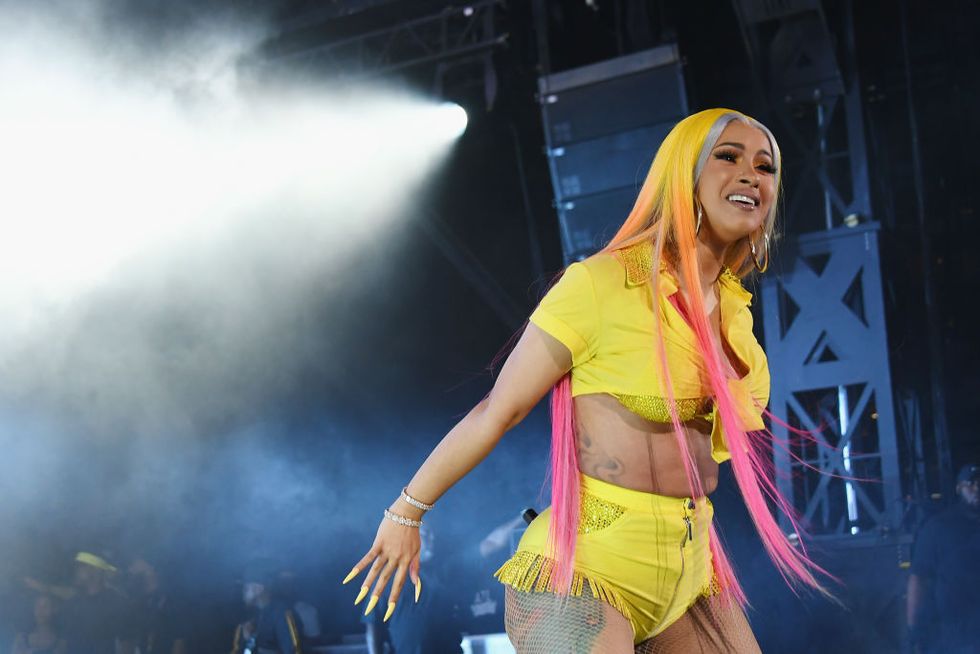 Trolls have been targeting the rapper recently over the most unusual thing... and that's her
toes.
Cardi posted a glamourous Instagram snap yesterday...

And it showed her posing in a cute leather 2-piece outfit with some
seriously
high heels... but all fans could notice was something weird about her feet.









Yep, those shoes look painful, to say the least.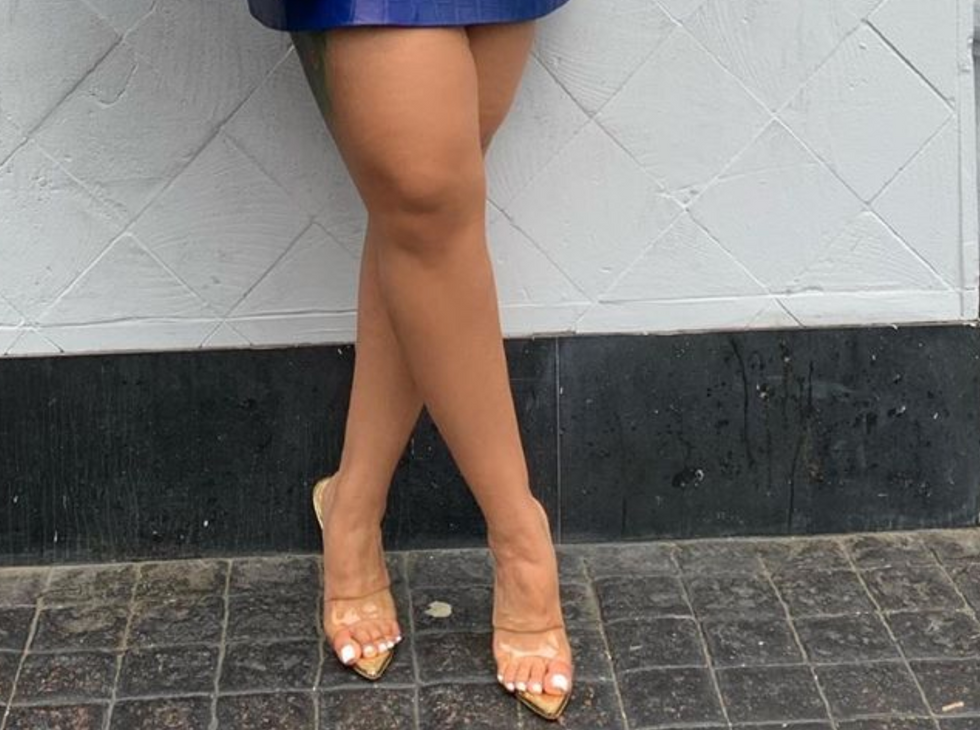 We hope that Cardi's feet are doing okay... but we're sure that the rapper is just fine! Keep on scrolling to read about TikTokers injuring themselves trying to dance to Cardi's new single...