Animal welfare group PETA wants horse events banned from future Olympic Games after the shocking events of Tokyo 2020.
PETA, an animal rights organization, was born in 1980 and is dedicated, according to their website, to "establishing and defending the rights of all animals," operating under the principle that "animals are not ours to experiment on, eat, wear, use for entertainment, or abuse in any other way."
As a non-profit charitable organization, PETA focuses its attention on laboratories, factory farms, the clothing trade, and the entertainment industry…
And recently, they've spoken out against the horrifying events at the Tokyo Games this year.
Swiss competitor Robin Godel was riding in the cross country event in his first Olympics on top of fourteen-year-old gelding Jet Set when midway through the event, the horse copped a ligament rupture and had to be pulled off the course.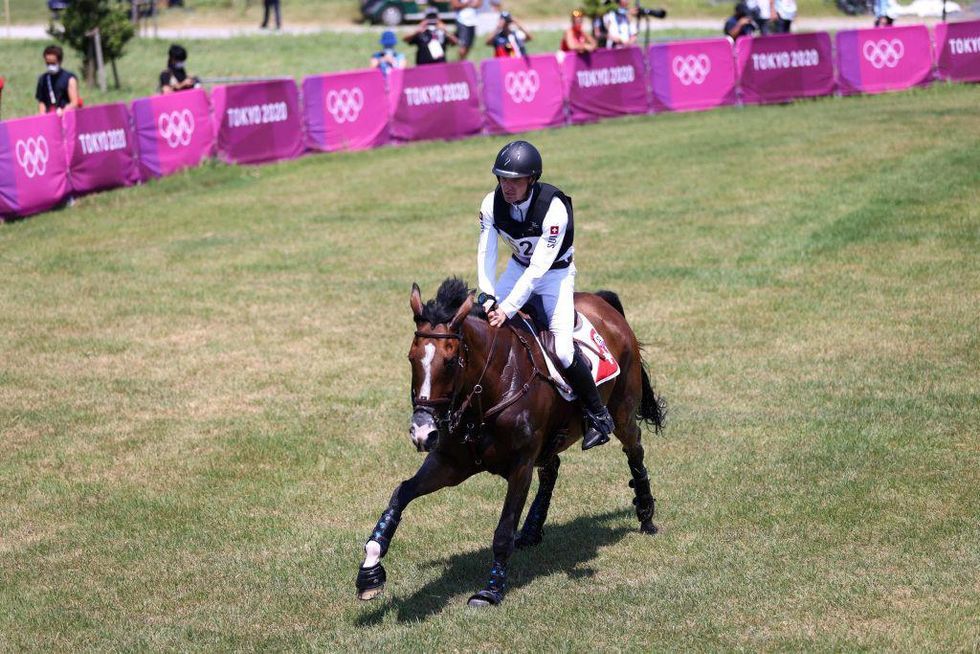 Later being taken to a nearby veterinary clinic, the heartwrenching decision to euthenize the horse had been made.

This event only occurred because the horses are forced into racing, something with which PETA doesn't agree.
And if this wasn't already heartbreaking enough, several days later, German coach Kim Raisner was kicked out for punching a horse when it became spooked and refused to cooperate.
Saint Boy bucked and refused to trot around the course with a number of people on social media raising concerns about the way Schleu and Raisner were treating the horse.
PETA took to Facebook to say: "Athletes can choose to compete, animals can't. Horses don't belong in the Olympics."
Other people backed PETA's post, saying: "This has been the worst Olympics on record for equestrian sport."
"This is not a sport. The human just sits over the horse and pulls the strings of the horse to control him like a puppet. If the human does not move his human body to exercise then it is not a sport and does not belong to the Olympics!" another expressed.
And one person bluntly said: "Horse racing is a cruel sport, they hurt their leg and they are dead, also would like to whip the crept out of some people also."
But it's not likely that it will be banned from the Olympics even though we'd all like to see that happen…
What do you think?