Pete Davidson's new movie, The King of Staten Island, is finally here, but it seems it's already been mysteriously pulled from theatres.
Keep scrolling for the supposed reason behind the move and the strong reaction from fans who have already managed to watch the movie...
Pete Davidson has had his fair share of struggles.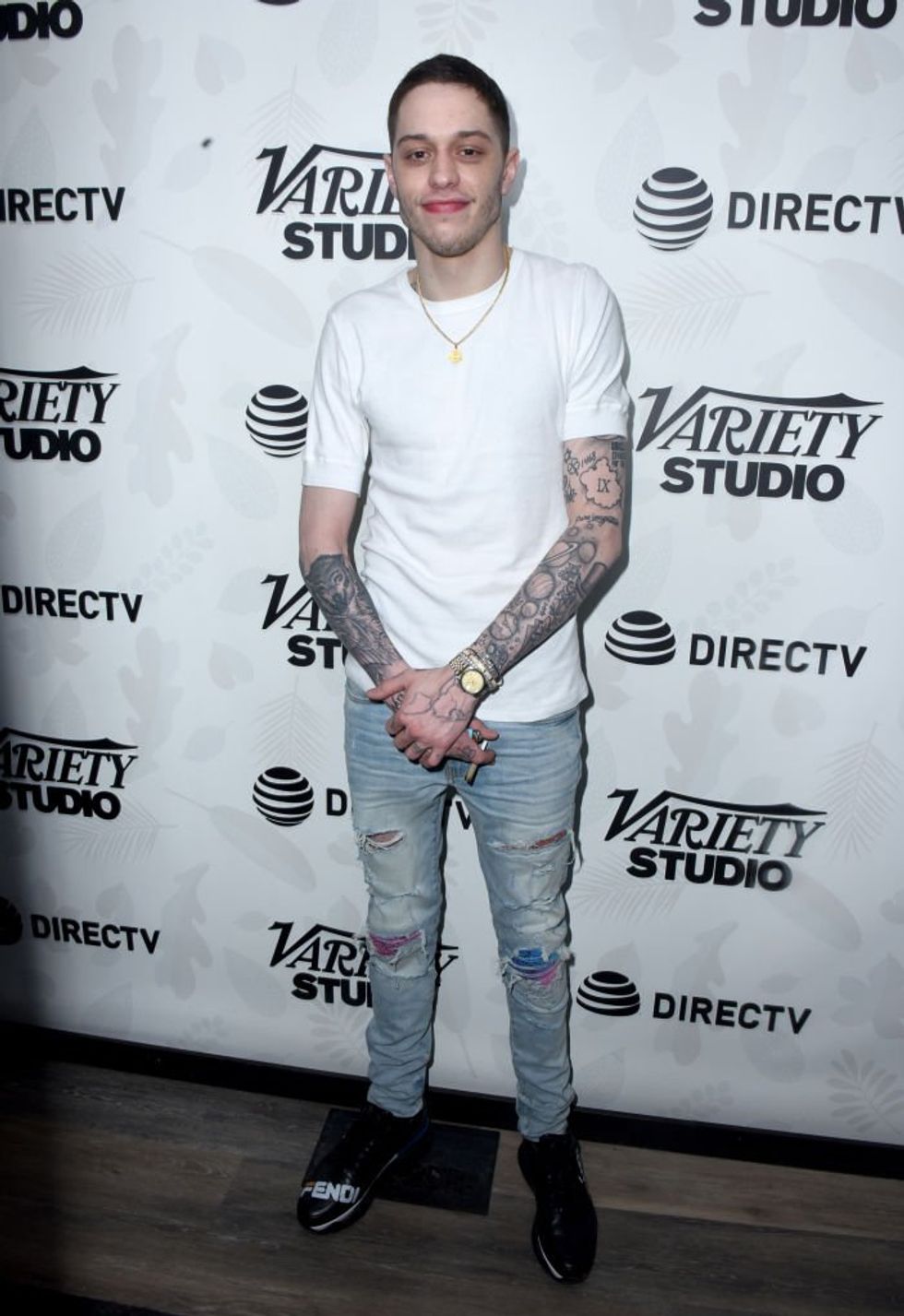 For those who don't know, Davidson is a twenty-six-year-old American actor, comedian, and internet star.
Davidson's father was an NYC firefighter who died while responding to the terrorist attacks on September 11th.
His father's death deeply affected Davidson, who had problems in school, and struggled with his mental health. The star credited Kid Cudi's music for saving his life.
He opened up about this in a previous interview...
"I would've killed myself if I didn't have Kid Cudi,"
he told
the morning radio show 
The Breakfast Club.
"I truly believe if 
Man on the Moon
 didn't come out, I wouldn't be here."
Davidson is probably best known for his work on Saturday Night Live.
He joined the cast in the premier of the shows 40th season, which began in September 2014. He was the first cast member to have been born in the '90s, and one of the youngest stars ever.
His appearance gained him instant critical acclaim...
He had a slightly wacky, offbeat, and out-there sense of humor which was always exciting to watch.
Davidson went on to make the crossover to the big screen.
He had a bit-part in 2015's Trainwreck, and a much bigger role in 2018 Netflix rom-com Set It Up.  He's also gained a loyal fan base and much media attention.
Although a part of that attention can probably be attributed to a certain relationship.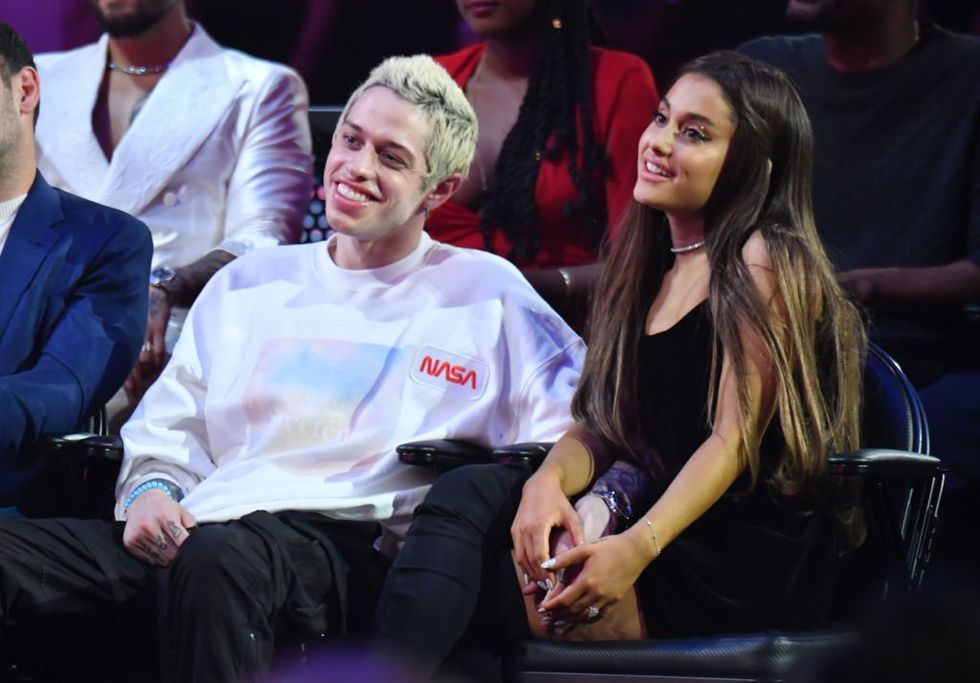 Davidson and pop-superstar Ariana Grande met in 2018, and became engaged super quickly, in the June of the same year.
The pair's fairly public romance captured the hearts of the world.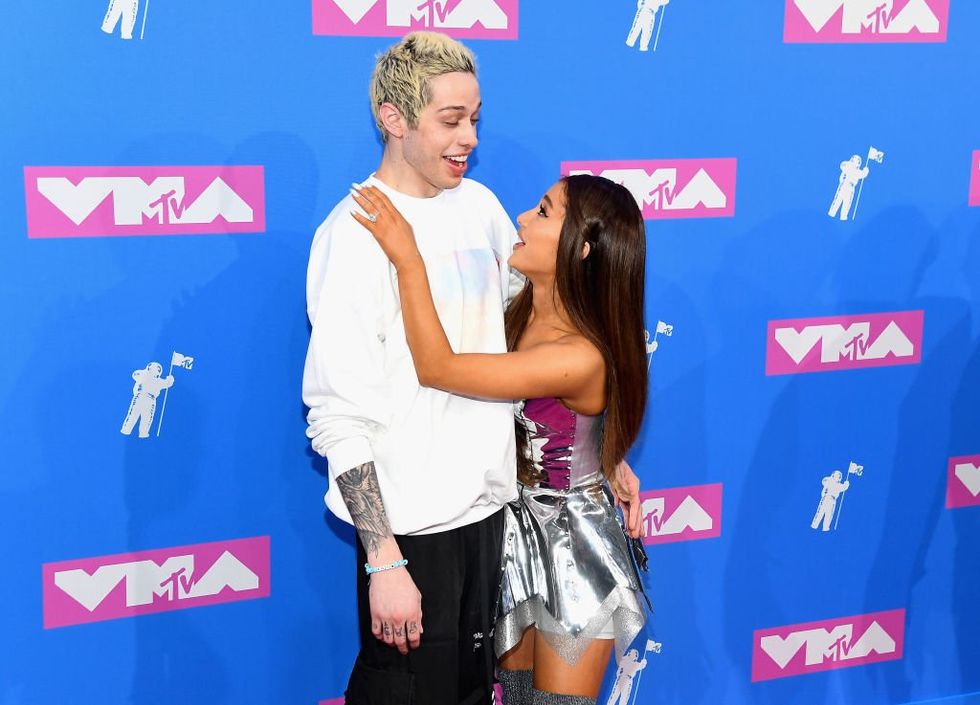 They seemed sickeningly cute together, and something about their fun, flirty and surprisingly chill relationship really touched the public.
Here's the pair with Bill Clinton in August.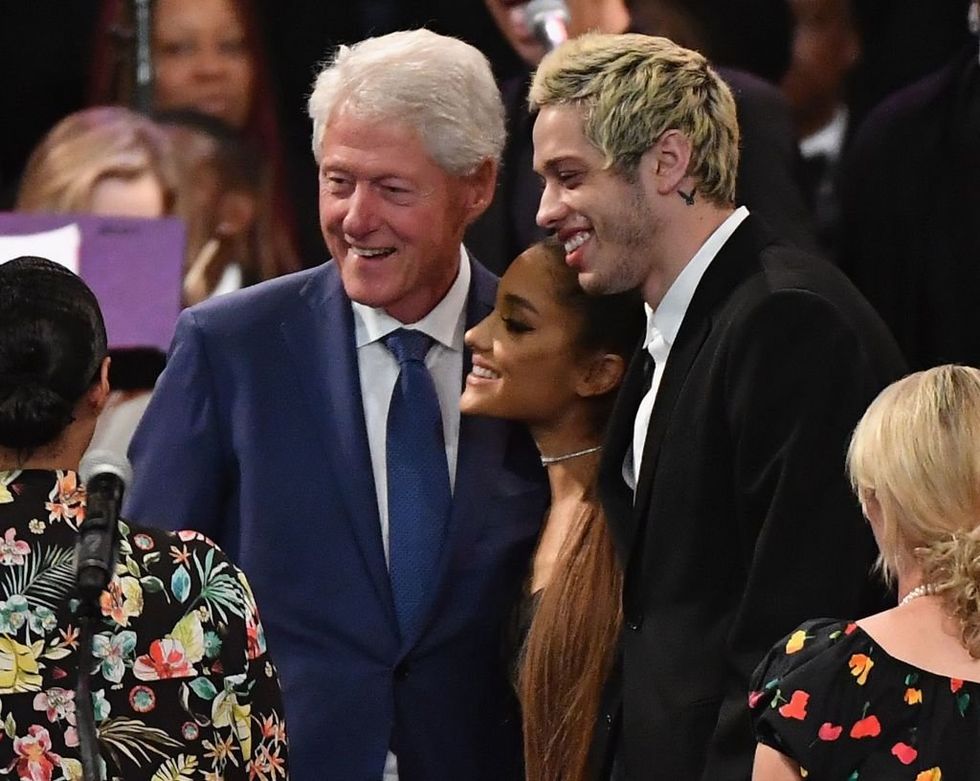 This may actually be a contender for the "most 2018" picture ever taken. It seemed the world was Davidson and Grande's oyster.
They were the perfect odd couple.
There adorable PDAs, the fact that they almost immediately became engaged, plus the fact Grande dedicated and entire track to Davidson on her album Sweetener made them basically irresistible.
The pair were the definition of couple goals.
But the relationship wasn't built to last.
The pair announced their split in October 2018, much to the heartbreak of the internet.
Since his split with Ariana...
The star seems to have immersed himself in his work.
His latest venture is probably his biggest, though.
Why? Because the star is the center of the hotly anticipated new movie,
The King of Staten Island. 
The flick is a semi-autobiographical account of Davidson's childhood.
We follow the main protagonist, Scott, who has been a case of arrested development since his firefighter father passed away.
Scott dreams of becoming a tattoo artist...
But first, he must face his grief and take the steps forward to move on with his life.
Fans have been eagerly awaiting the movie's release...
I cannot wait to watch The King Of Staten Island I'm gonna cry so hard lmao

— mom (@mom)1591852552.0
And it was slated for release last week in theatres, or so people thought...
The long-awaited movie was mysteriously pulled from theatres last week, Variety reports.
"There was no explanation" from Universal, a drive-in theater owner
told the outlet.
But it seems there is an explanation behind the bizarre move.
Apparently,
The King of Staten Island
was always intended to premiere exclusively on-demand, however, "some executives unintentionally booked the film in about 100 theaters," an unnamed source explained. Keep scrolling to find out how people have reacted after watching the movie...
So it seems it was one big mistake.
"When they realized the mistake, the studio went back to theaters and asked them not to play it."
So, how can you actually watch the movie?
THIS IS AN ERROR. THE KING OF STATEN ISLAND IS ONLY OPENING ON VOD FRIDAY. IT IS NOT OPENING IN THEATERS.… https://t.co/5n54dNtPko

— Judd Apatow (@Judd Apatow)1591761797.0
Director Judd Apatow took to Twitter last week to inform fans that the film would be heading straight to premiere on-demand, for us to watch at home. The movie is now available to buy or rent on Amazon Prime.
Those who have already watched have had some strong reactions.
The King of Staten Island. A movie everyone needs to watch. An honest and beautiful story about mental health and t… https://t.co/7FCzDwRJvE

— Simp King Leo (@Simp King Leo)1592029491.0
And while many people wanted to dislike the flick because they didn't like Davidson, they found it impossible to fault. Keep scrolling for the full trailer...
Twitter was inundated with positive reviews.
the king of staten island is a masterpiece. pete davidson is amazing and talented and i'm so fucking proud of him https://t.co/BsjIcqoowq

— kiara (@kiara)1591942881.0
And many praised the way it portrayed mental illness.
The cast as a whole were also lavished with praise.
I really loved The King of Staten Island. Pete Davidson was wonderful & nuanced & unique - as were Marisa Tomei,… https://t.co/Huj221HBDL

— James Gunn (@James Gunn)1592076999.0
Davidson seems to have truly struck gold with this project.
Watch the full trailer below:
If you're in the mood to find a new binge-watch, scroll on for a list of everything coming to
Netflix
this month...