Amid the Black Lives Matter protests, a petition had been launched to replace a statue that commemorates the memory of a notorious KKK leader with one of the singing legend, Dolly Parton.
Keep scrolling for the full story, and to find out more about the amazing petition...
The Black Lives Matter movement has never before been so prominent.
On Monday, May 25th, George Floyd – who was a defenseless black man – was killed while in a police restraint.
His death has sparked an international outrage...
And protests across the globe instantly commenced.
This kind of police brutality has been happening for centuries now...
And only now are the masses taking to the streets in protest.
We are witnessing history in the making...
And people are continuing to demand justice.
Hundreds of petitions to combat racism have been set up...
The most recent, however, has the whole internet talking.
Several petitions have surfaced demanding the notoriously racist group, the KKK, to finally be abolished...
And they have even called for an infamous KKK statue to be replaced with someone pretty iconic.
But first, for a little bit of context...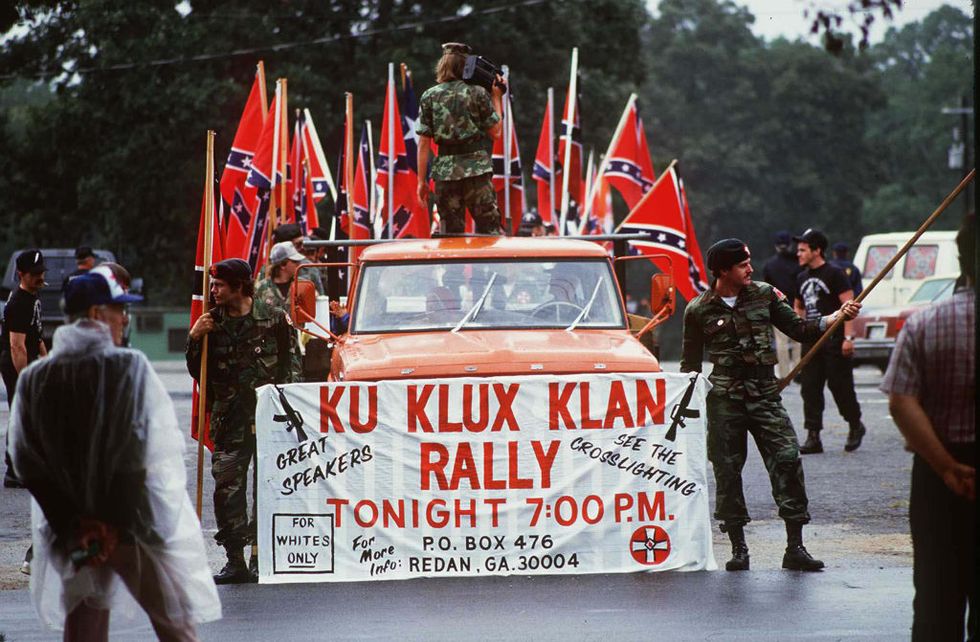 The KKK, or the Ku Klux Klan, is a notorious American white supremacist hate group.
Their hatred and racism have been spread for decades now.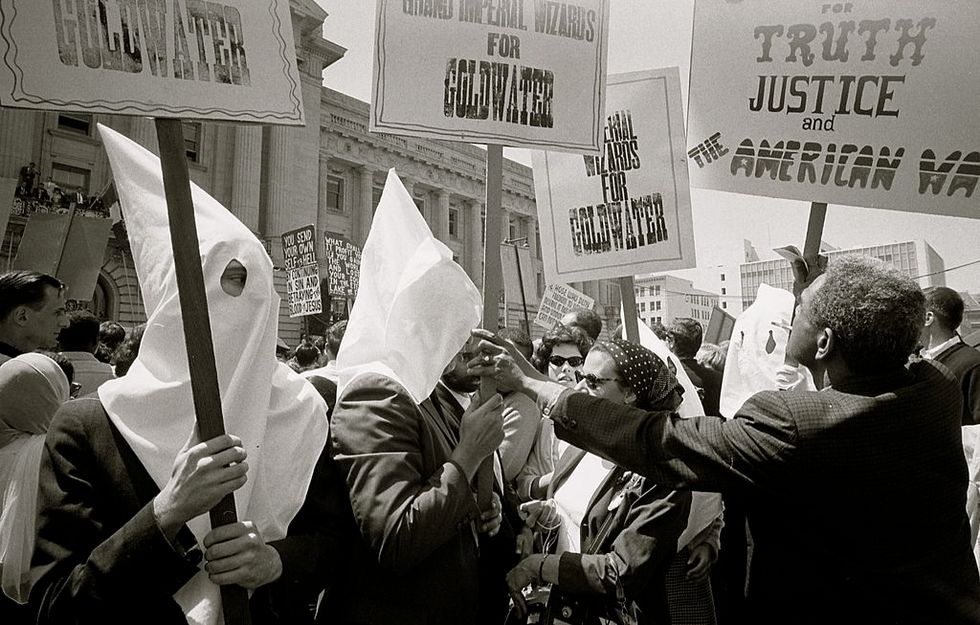 Since 1865, the KKK has been spreading its vile message of hate and racism through a variety of violent acts, such as murders, arsons, bombings, and assaults against minority groups.
Historically, the Klan has primarily targeted African Americans...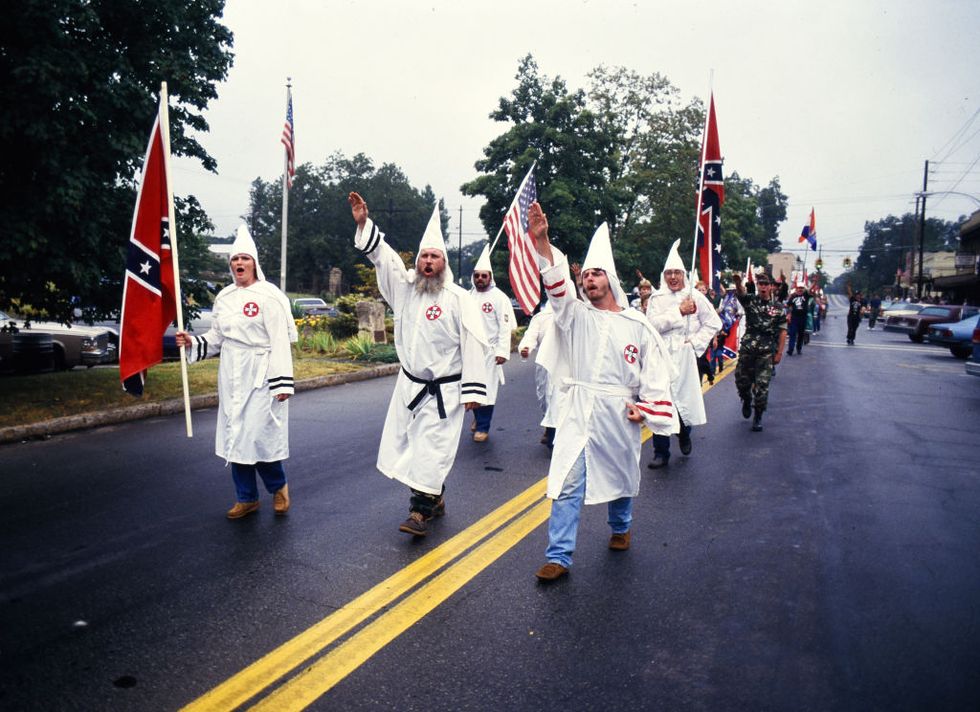 But the group has also been known to target other racial and religious groups, such as Jews, immigrants, and members of the LGBTQ community.
And perhaps the most recognizable aspect of the group is their white hoods.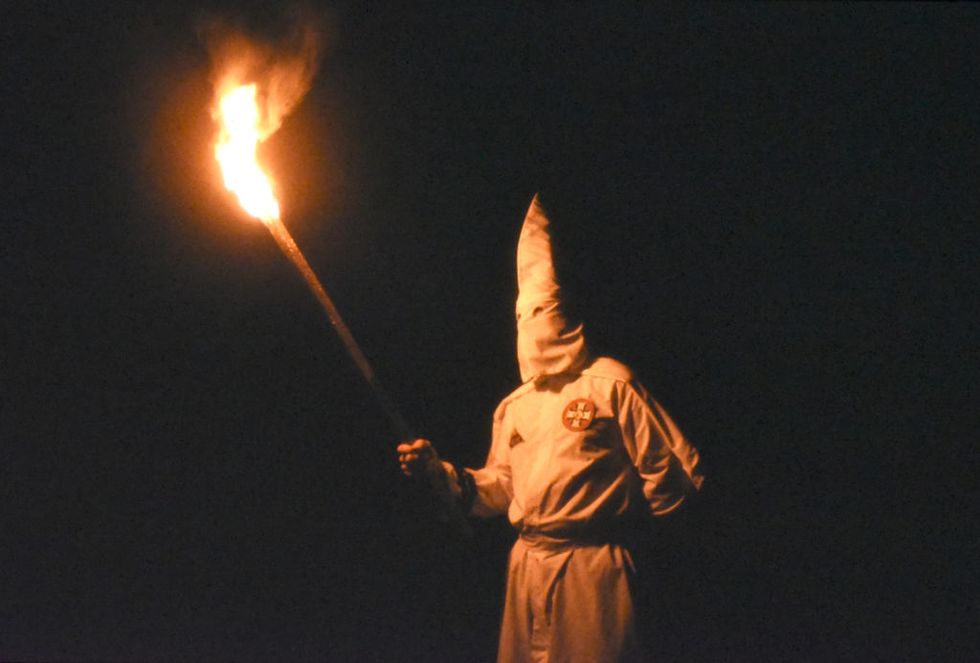 Though they are not worn as often these days, traditionally, KKK members would don pointed white hoods that would cover the entire face apart from the eyes.
Over the years, the white hooded cloaks have become a renowned symbol for white supremacy...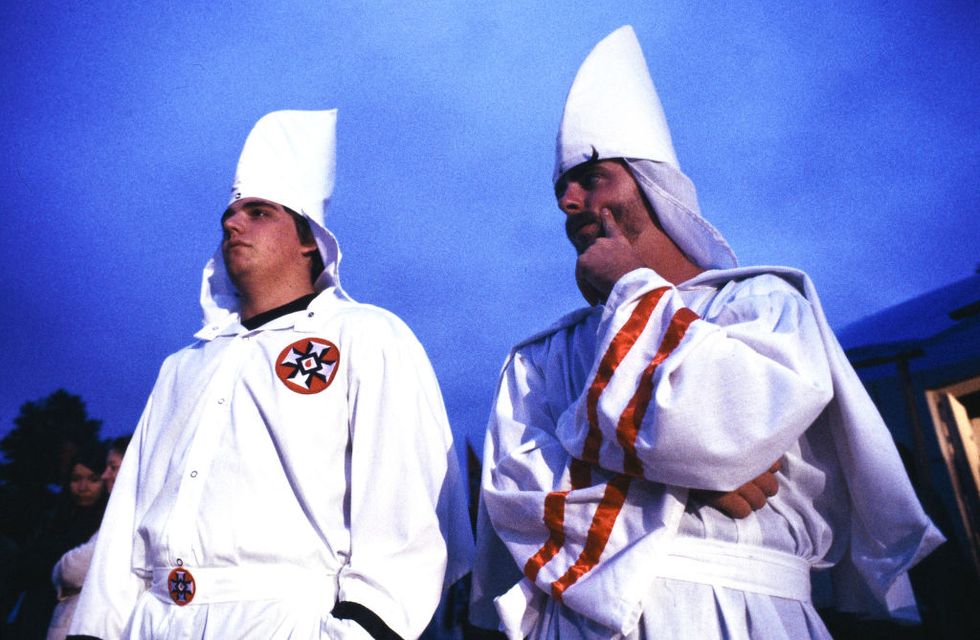 And, despite the group's numbers drastically dwindling in more recent years, there are still a small number of loyal racists abiding by the archaic KKK values.
It's truly horrific.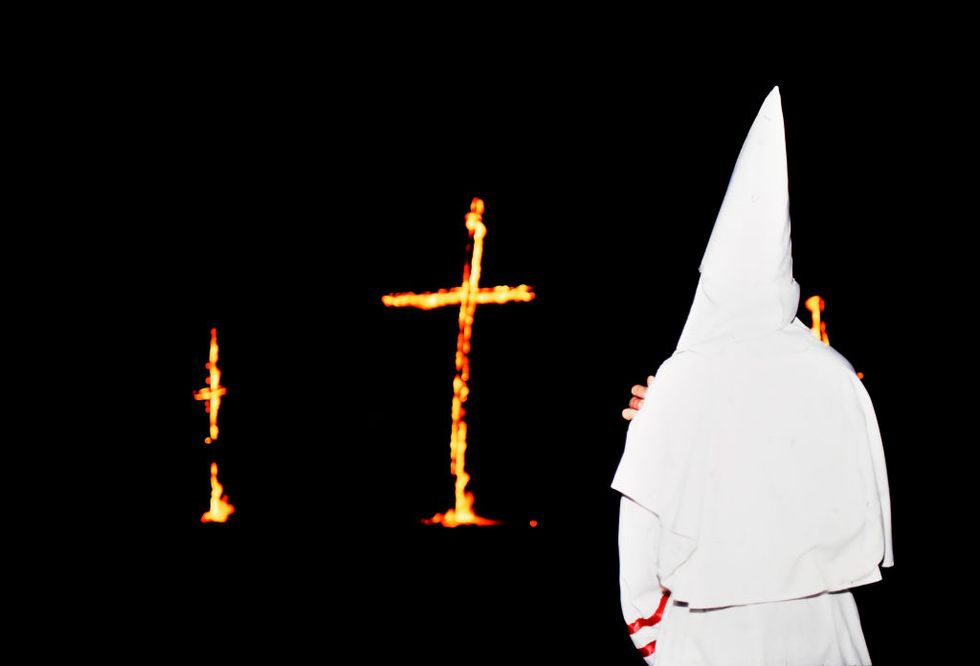 And now, these petitions are determined to put an end to the group.
A newly launched appeal seeks to make membership in the group illegal.
The description of one of the petitions on Change.org says it was set up because the racist group is still "active in certain parts of the country and has public rallies. "The Ku Klux Klan is a white supremacist hate group with a historic background of terrorism, including countless physical assaults and murders."
Many are raising the same point.
the fact that there needs to be a bunch of petitions to have them even CONSIDER the KKK a terrorist group says all… https://t.co/zyWixl6rLn

— 💘 Cameron Philip ⁷ 𖧵 💘 (@💘 Cameron Philip ⁷ 𖧵 💘)1591892905.0
"Hate should not be a way to bring communities together, nor should it be allowed or tolerated." Just one of several of these petitions has over 700k signatures at the time of writing.
And, on top of this petition...
Another
one has now been launched for a different motive entirely.
Did any of you know that a statue dedicated to a KKK leader is currently located in the Tennessee Capitol building?
Yep, unbelievably, a statue commemorating the memory of the former "grand wizard", Nathan Bedford Forrest, still stands in the Tennessee Capitol building, and people are demanding for it to be taken down.
And, in its place, they want none other than Tennessee's own Dolly Parton.
A petition launched by Alex Parsons is calling on the Tennessee State House to remove the statue of Forrest and put up a new one of "true Tennessee hero", Dolly Parton, in its place.
On the petitions website, Alex explained:
"Aside from her beautiful music, which has touched the hearts and lives of millions of Americans, Dolly Parton's philanthropic heart has unquestionably changed the world for the better. "
He continued:
"Dolly Parton has given more to this country and this state than those confederate officers could ever have hoped to take away... Let's replace the statues of men who sought to tear this country apart with a monument to the woman who has worked her entire life to bring us closer together."
So far, the petition has gained over 5,000 signatures...
But their aim is to get to 7,500. If you want to help tear down a disgusting monument and replace it with a legend, you can
sign the petition for yourself here.
For more on the country icon that is Dolly Parton, keep scrolling...