Never miss capturing the perfect moment because of that dreaded "Storage Full" error! You can backup AND protect your photos and videos in ONE CLICK with one brilliant new invention!
If your favorite photos and videos aren't saved somewhere besides on your smartphone, you're asking for trouble. You're just one lost phone away from everything disappearing forever.
1 in 3 smartphone users will lose ALL of their photos and videos from water damage alone!
Wedding photos. Family vacations. Anniversary pictures.
Your grandchild's first words. Their kindergarten graduation.
ALL GONE! 
Of course, no one wants to spend hours moving and organizing years-worth of photos onto a storage device. And a professional digital photo organizer can cost you some serious $$$!
We hope you find these products as awesome as we do. Just an FYI: We are a participant in the Amazon affiliate program, and Brainjolt may receive a share of sales from links on this page. Prices on Amazon fluctuate so anything mentioned below might change as soon we publish it!
But what about keeping my files in the Cloud? That's safe and easy, right? 
You'd be surprised. Many people are quick to acknowledge that their photos are "stored in the Cloud", but can't tell you exactly where those private memories are being held – or who else might have access to them. Even fewer could explain how to get those memories back without needing an Internet connection. Not to mention those subscription costs. Paying $120 a year, every year, indefinitely? Not a chance.
PHOTOSTICK: YOUR HASSLE-FREE "MEMORY VAULT" 
Imagine being able to sort and save TENS of THOUSANDS of photos and videos, with practically no effort (or recurring costs). Then, being able to tuck those golden memories away in any safe place you please!
Meet ThePhotoStick Mobile – quite possibly the simplest, least-expensive digital organizer on the market! Here's how it works: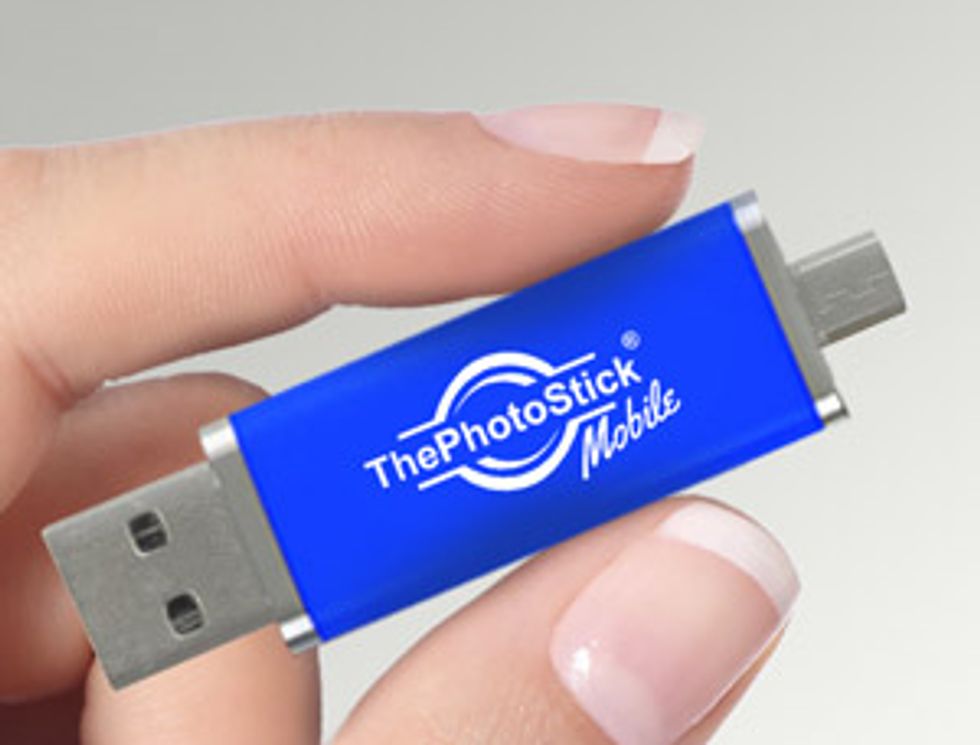 Step 1: Plug ThePhotoStick into your phone (works for both Android, iPhone, and iPad).
Step 2: Open the FREE App.
Step 3: Click 'Backup Now'….and FINISHED!!!
That's it. ONE click and you're DONE. No-nonsense. No hassle. No time lost.
Unlike ordinary thumb drives or bulky external drives, ThePhotoStick starts organizing your photos from the second you click "Backup Now". It instantly scans every inch of your phone, searches through every file and folder for your photos and videos, and automatically downloads and backs up all your photos and videos. Memory lane is now safe and secure!
PLUS, you can easily transfer those backed-up files to any computer for extra peace of mind!
Watch how it works below:
Think about it. What would normally take HOURS….and HOURS…..and HOURS of searching, selecting, saving, and organizing (or cost $$$ if handled by a professional) can be done for you in a single button click.
"What If I Have More Than One Phone With Tons Of Photos & Videos?"
No problem. ThePhotoStick Mobile works with ALL of your family's phones. Simply plug it in to each phone and click "Backup Now". That's it!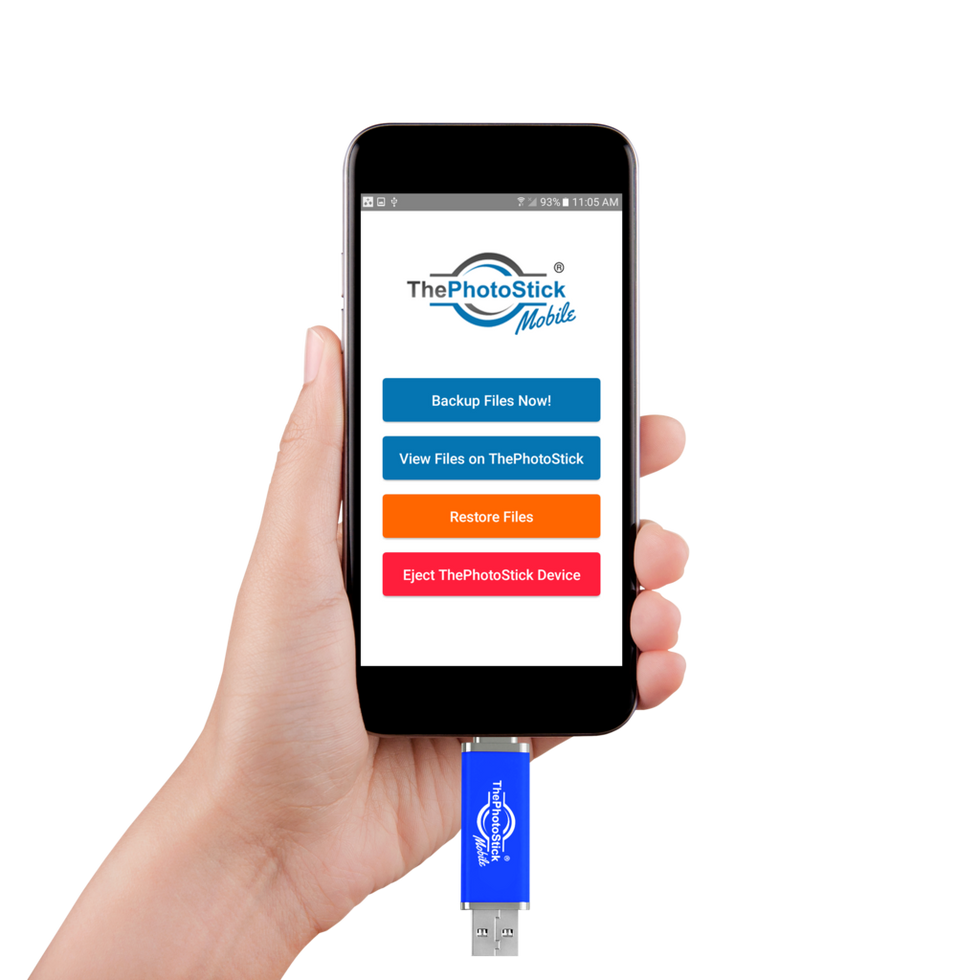 Take full advantage of this offer while you can. If your photos and videos are golden, then ThePhotoStick Mobile is priceless!
IMPORTANT INFORMATION!
Special Offer:
As of Wednesday, September 12, 2018, you can still get ThePhotoStick Mobile with 32GB of storage for 40% OFF! For only $59.99, you get:
- Safe storage of 15,000 of photos & videos
- One-click backup
- Easily transfer photos & videos to your computer
Step 1: Order ThePhotoStick Mobile here and get it delivered in 3-5 days.
Step 2: Plug it in and open the FREE ThePhotoStick Mobile App.
Step 3: Click 'Backup Now'…and there you go – done! Easy peasy!