While prison as a concept is something that we're all pretty familiar with, the reality of what it's actually like is something that few of us will ever experience. We may have ideas of what a cell looks like and contains, but something that we may not have considered is how much they can differ from place to place.
But recently released photos have changed all that. Keep scrolling for a peek behind the walls of prisons in Norway, Brazil, Malawi, Germany, and more. You'll be amazed at how different conditions can be.
Bordeaux Prison in Montreal, Canada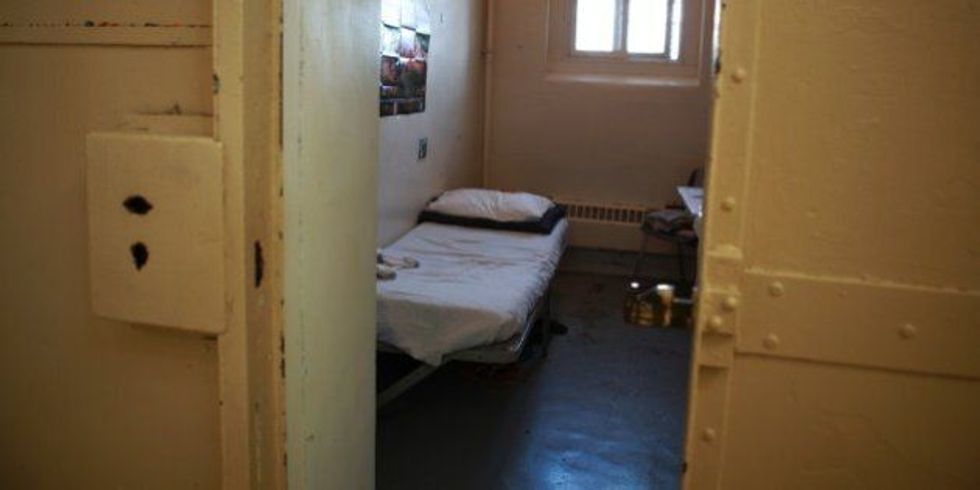 This basic cell is home to men sentenced to two years or less. The prison houses around one thousand inmates.
The Federal Correctional Institution in El Reno, Oklahoma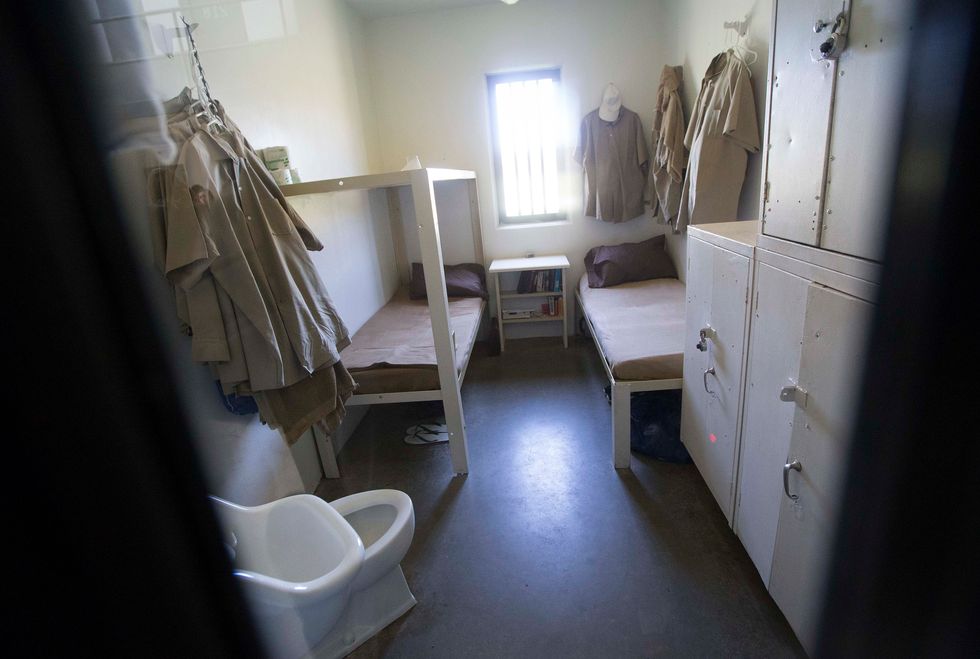 This medium-security facility also has the capacity for one thousand male inmates in these pretty basic cells.
San Quentin State Prison, California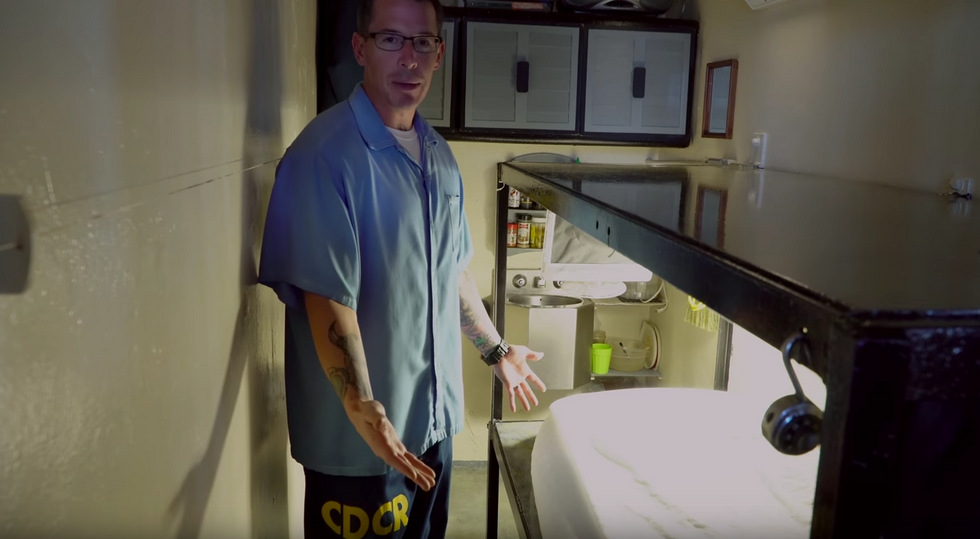 This maximum-security prison was once the home of notorious serial killer and cult leader, Charles Manson.
Haiti's Civil Prison, Arcahaie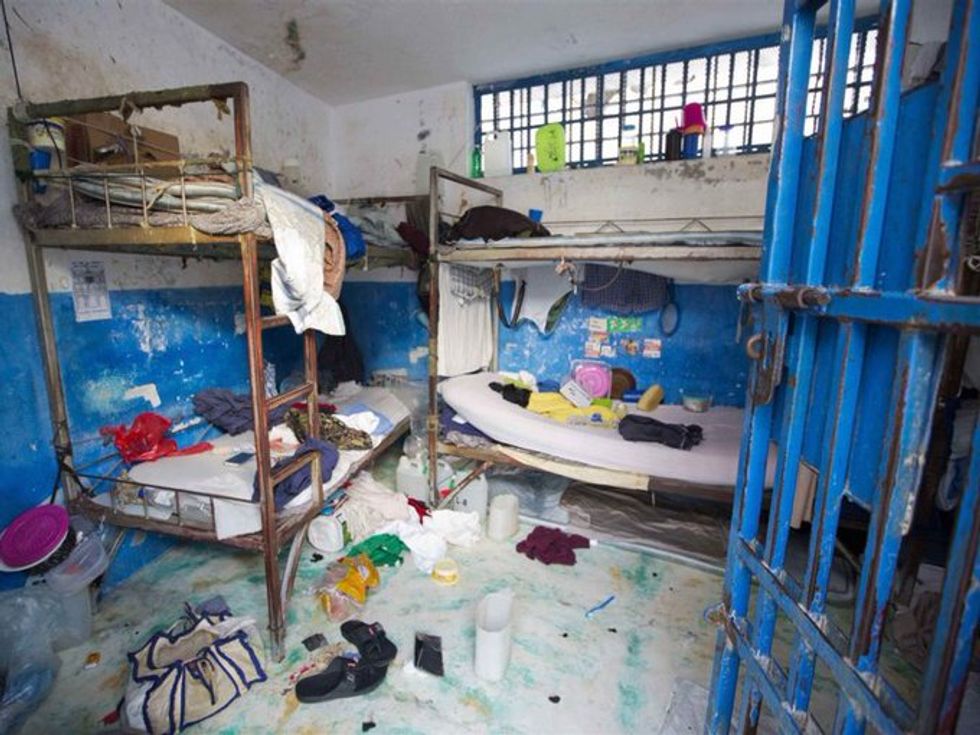 While this picture looks a little homier and visually appealing, it's still pretty absent of any personal belongings.
Rikers Island, New York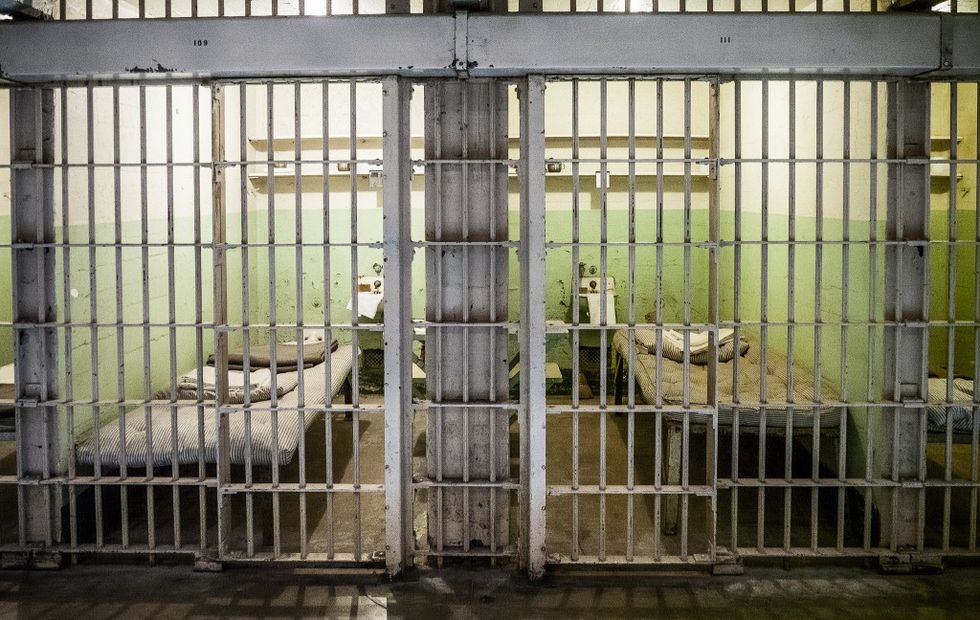 This prison often tops lists of the worst facilities in the USA and is particularly renowned for being violent and dangerous.
Skien Prison, Oslo, Norway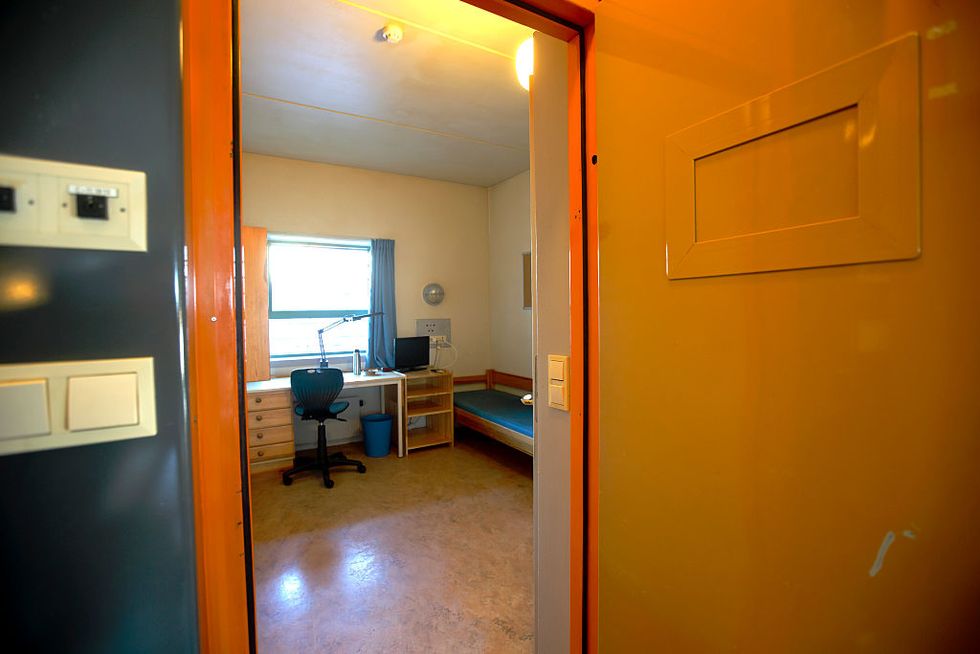 Prisons in Norway are designed to be as close to life on the outside as possible, in order to prevent institutionalization.
HM Prison in Perth, Scotland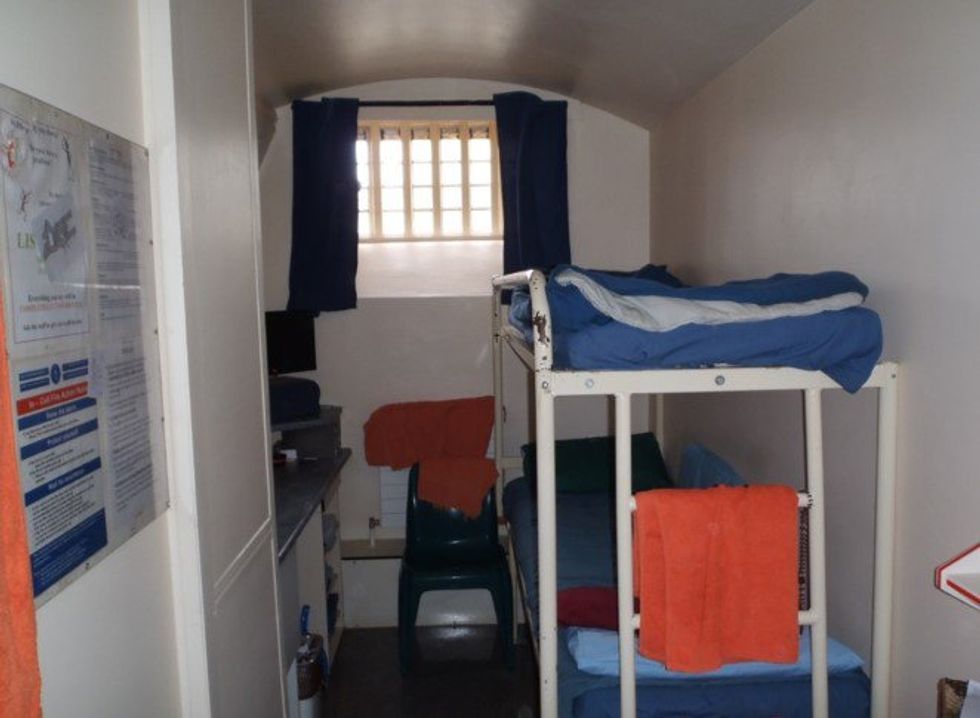 While the space in this crowded little room in Perth, Scotland is obviously inadequate, you've got to give it up for those blue curtains there in the back. Those are nice.
Mountjoy Prison in Bagram, Afghanistan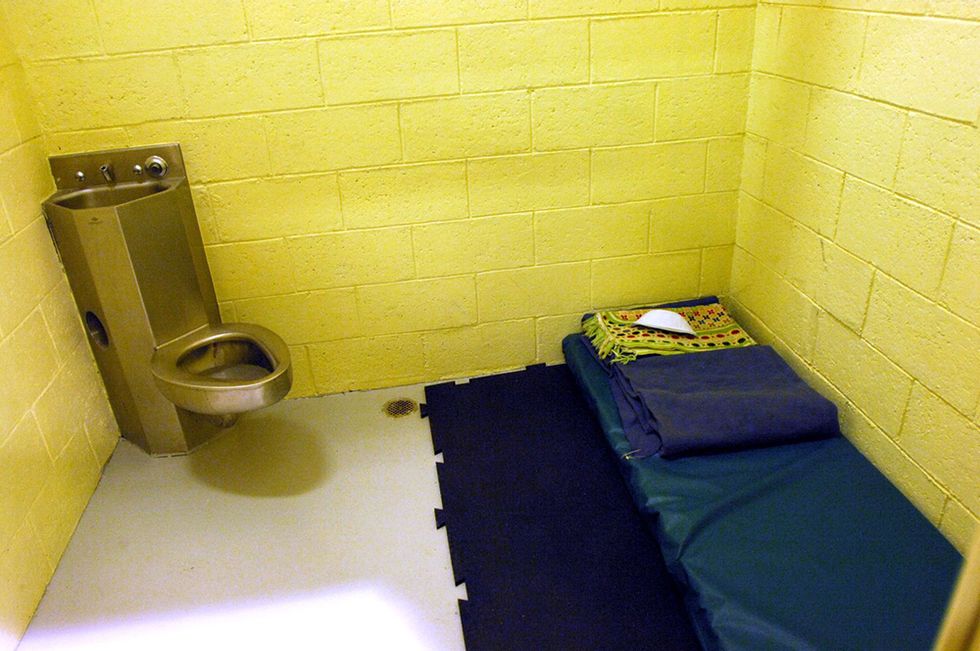 Having spent a chunk of my life sleeping on a bed, no frame, just a mattress, I am here to tell you that this bed needs some elevation.
Palacio de Lecumberri in Lecumberri, Mexico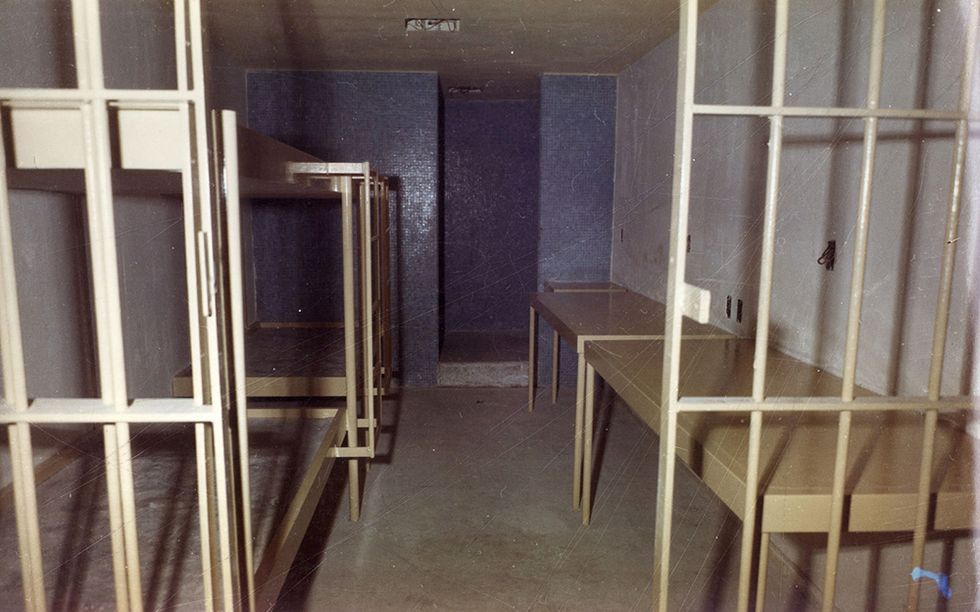 The barest of bare-bones cells, this picture from Palacio de Lecumberri seems to imply that the prisoners here are getting what they need to survive, and not one blanket, desk chair, or lamplight more.
Presidio Modelo in Cuba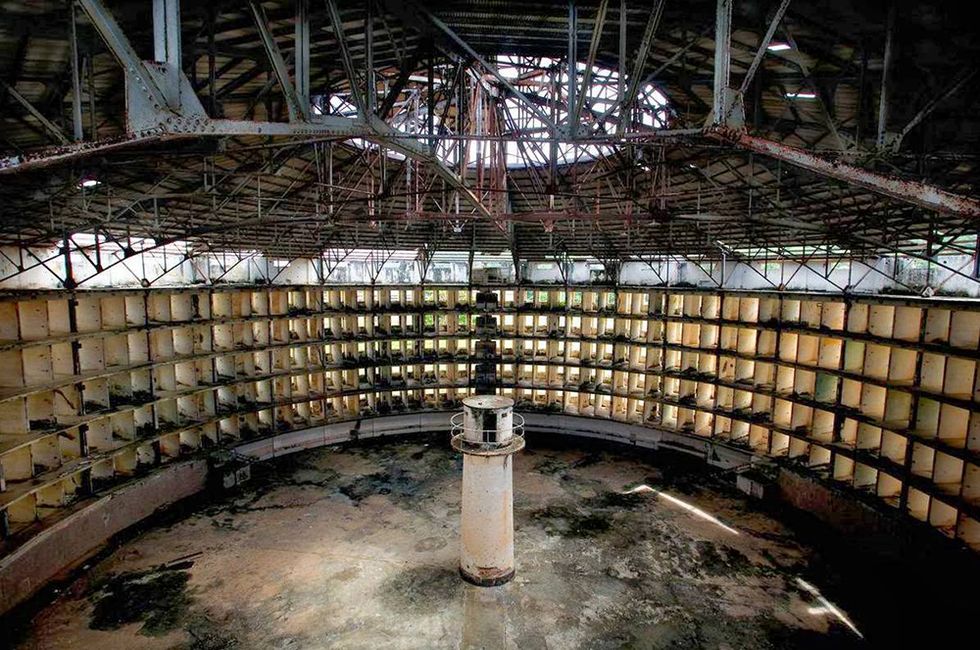 Long since abandoned, this picture shows you what this massive Cuban prison would have been like when it was operational. Imagine not only being in a tiny cell, but being so close to everyone else and potentially being that high in the air. Terrifying.
A holding cage in Ecuador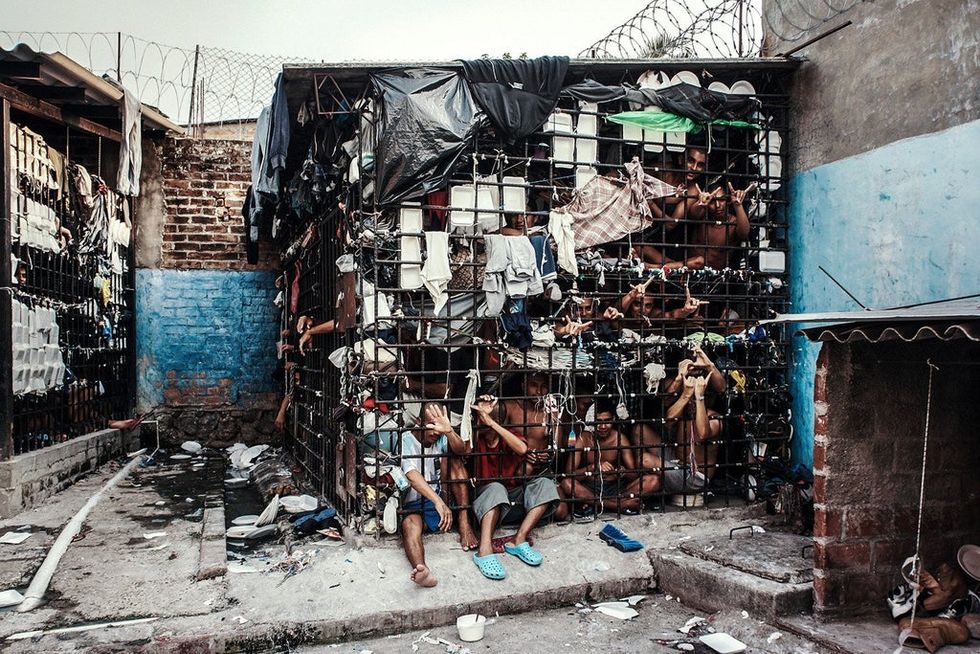 In what is inarguably a disgusting act of dehumanization, these people are forced into a large cage while they're being held.
Kumla prison in Kumla Municipality, Sweden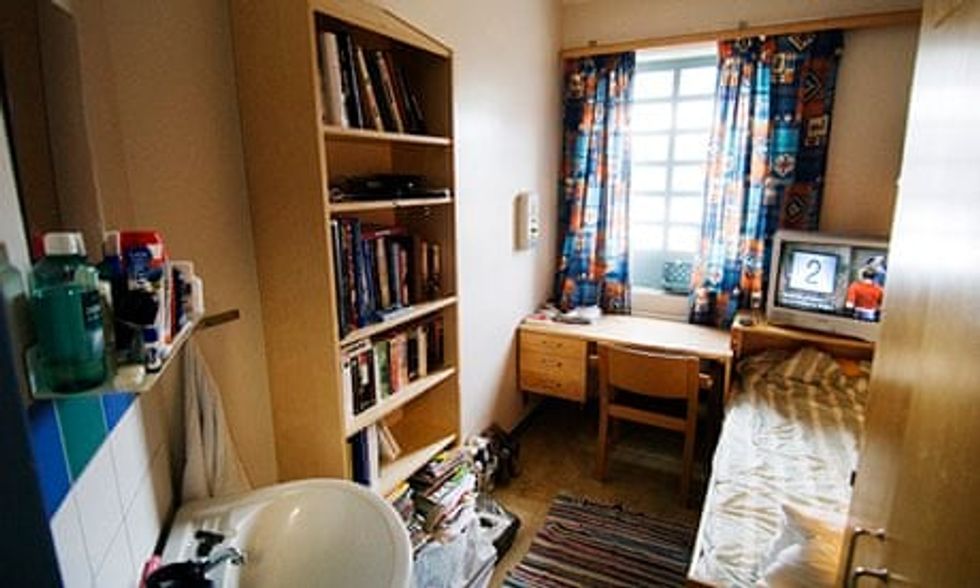 Now here we go. This cell in Sweden feels like the kind of cozy place you could stay for a few months to finally finish you novel.
A jail hostel in Ottowa, Canada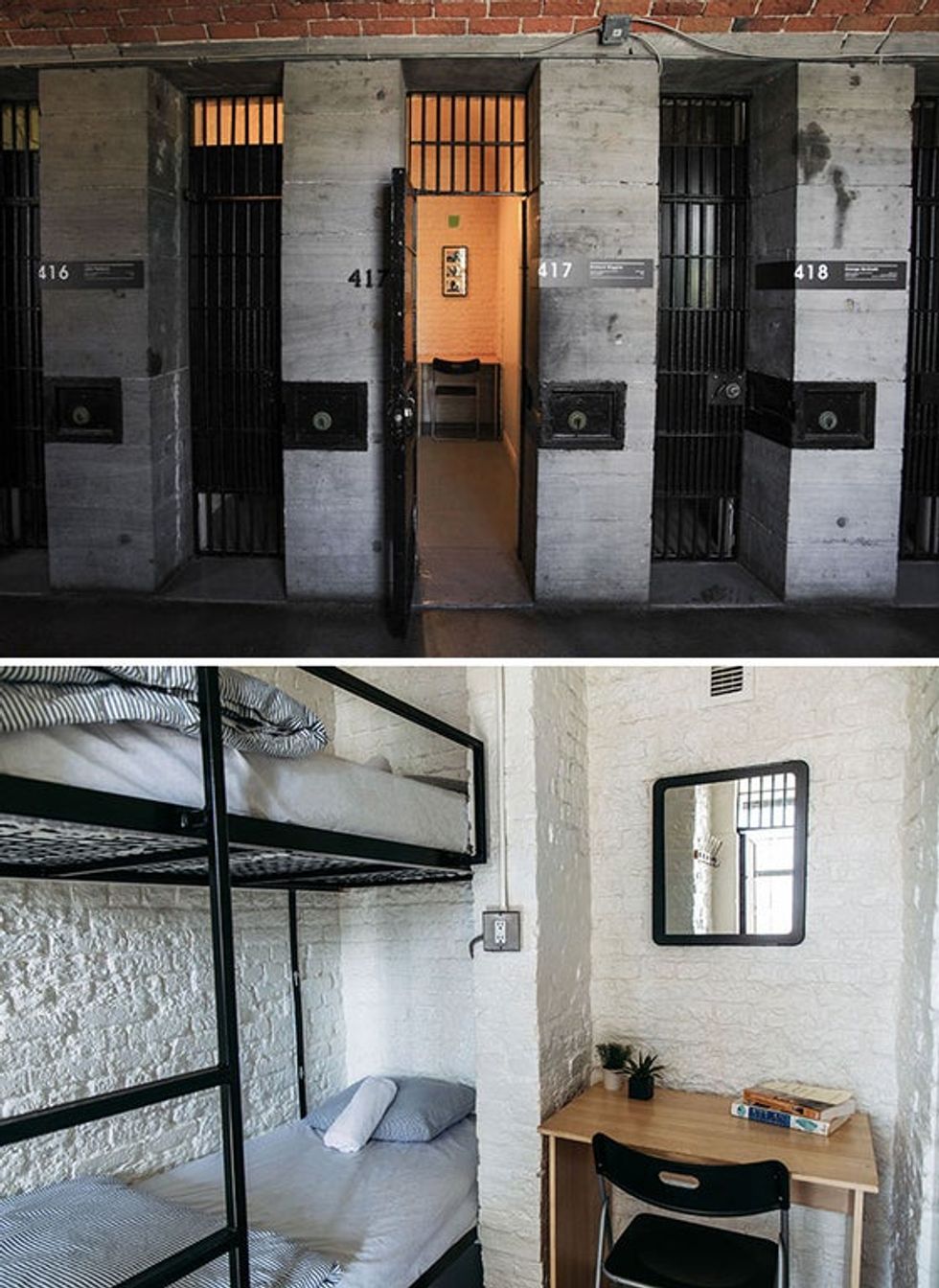 While these jail cells have been converted into a tourist attraction, these images still give you an idea of how cramped the cells were when they were in operation.
One of the... less posh prison cells in Strasbourg, France.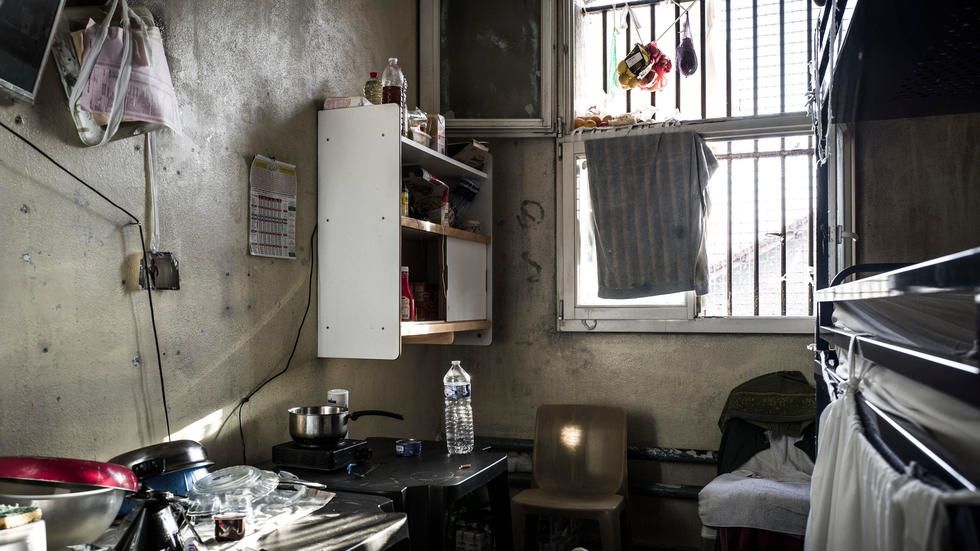 Somehow, this cell is both terrible to think about living in and
also
objectively better than my apartment.
The National Penitentiary in Port-au-Prince, Haiti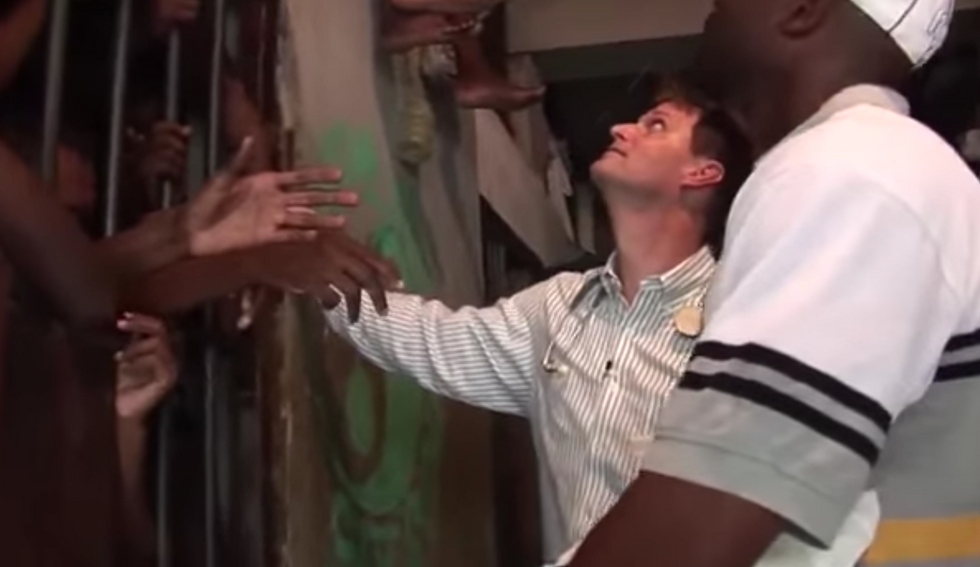 Again we see a prison so crammed full of people they're literally forced to reach out. This practice is awful, and these people deserve to be treated with more respect, whether they're in prison or not.
Saudi Arabia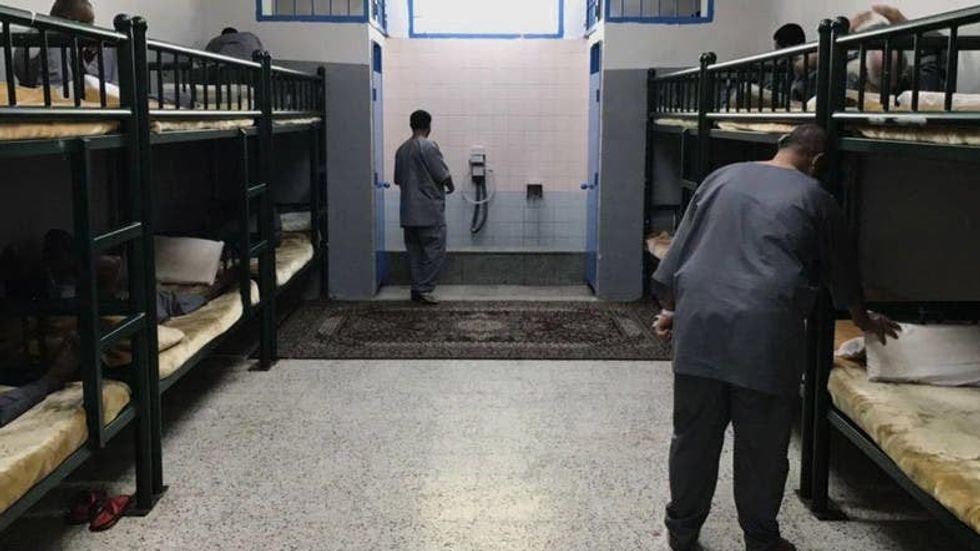 This image accompanied an article listing the current number of prisoners in Saudi Arabia, and I've got to say... those beds look kind of comfy.
A jail in Iraq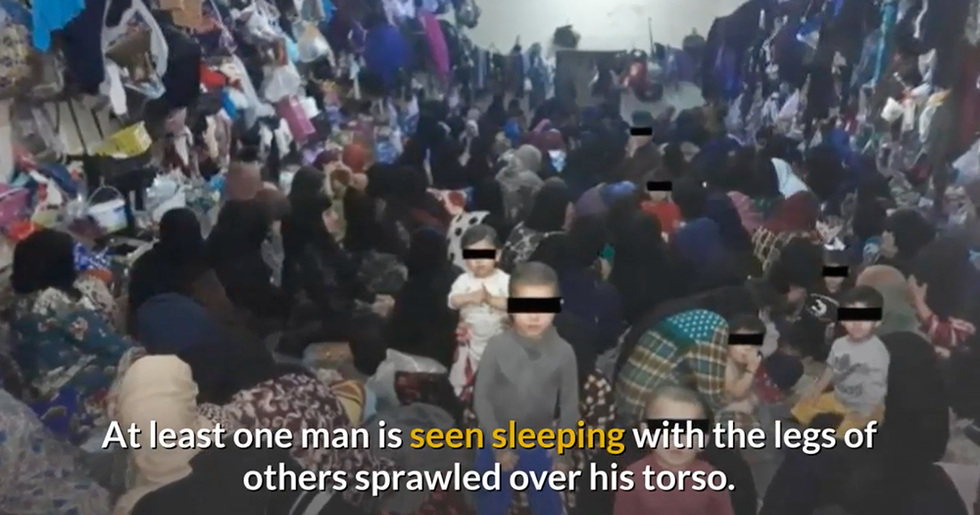 One more terrible scene of people stuffed together. Unconscionable.
Mountjoy prison (another one) Phibsborough, Dublin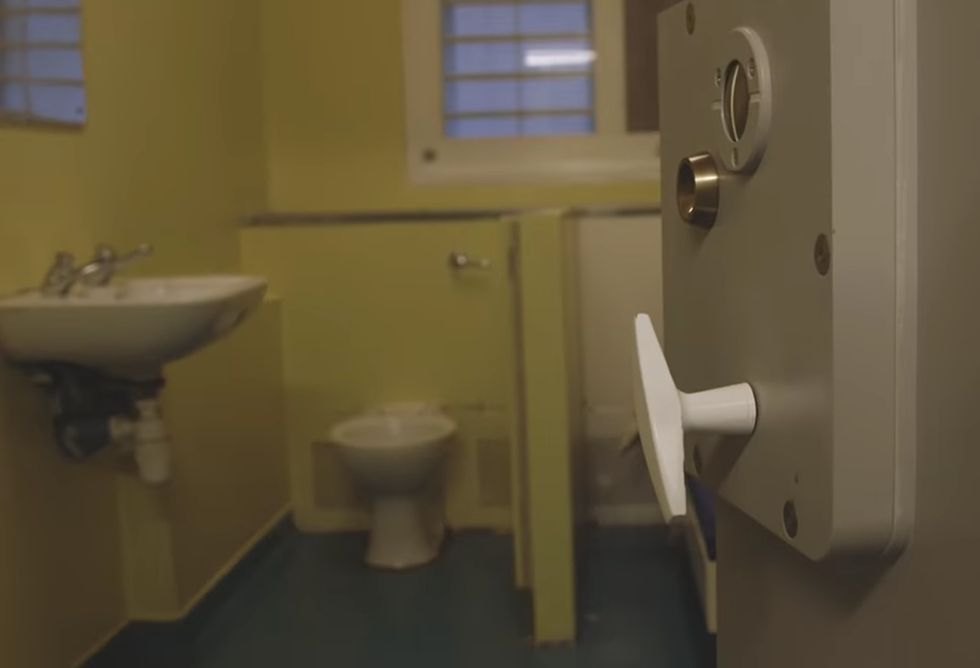 Giving you just a peek into the second of two Mountjoy prisons on our list, this cell is the worst — with two people in the cell at once, that short wall by the toilet doesn't offer any sort of privacy whatsoever.
Afghanistan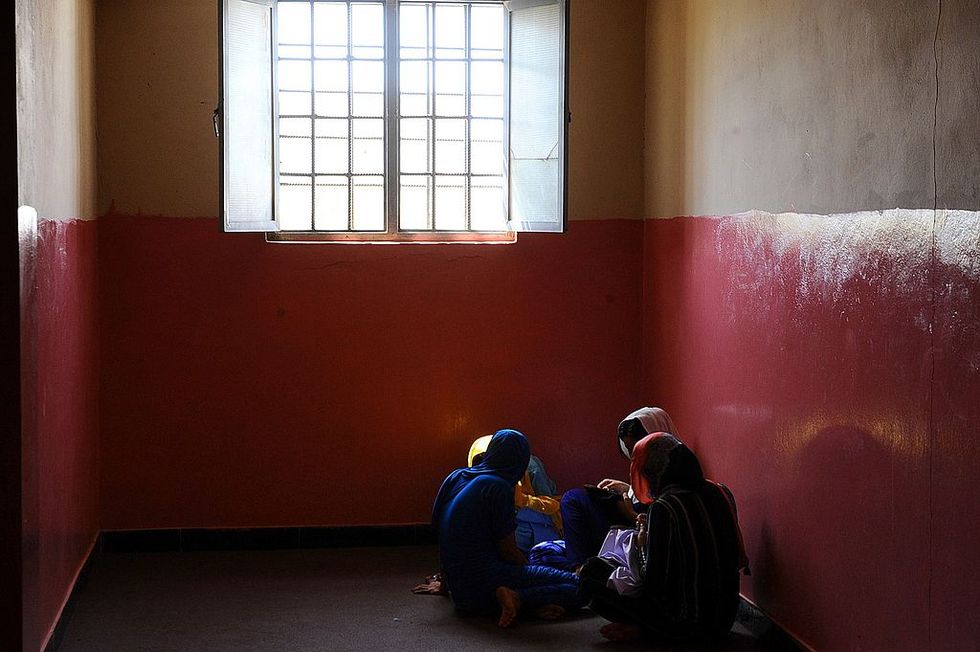 This image shows a number of Afghan women huddling up in what is undoubtedly the most barren jail cell we've ever seen.
HM Prison in Dartmoor, England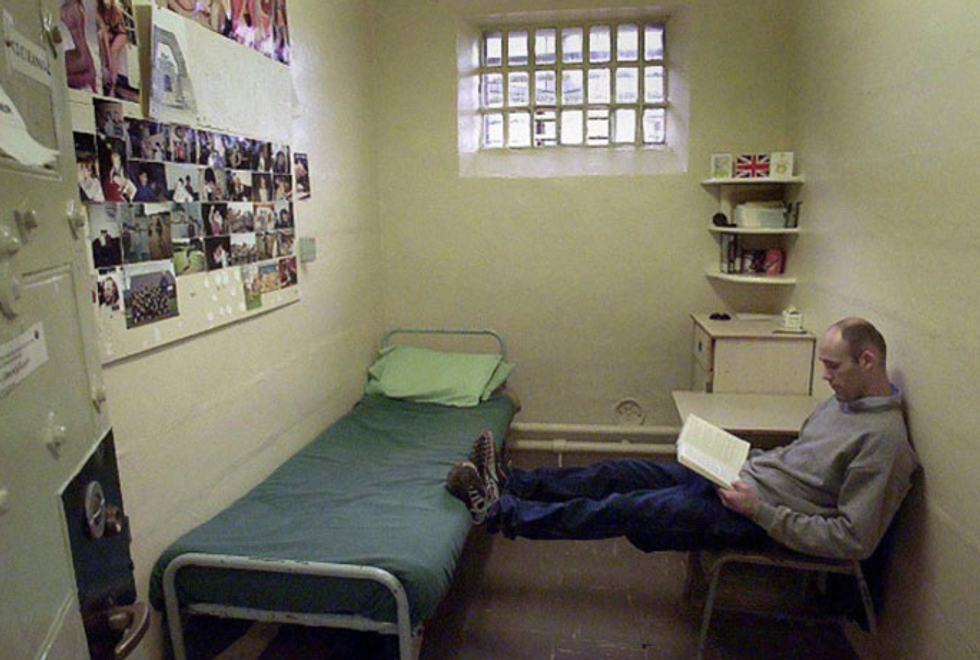 The addition of the end table and shelf in the far corner are the only nice additions to this cell. Otherwise, this is pretty much what I picture in my head when I think about jail cells.
Bois D'Arcy prison in France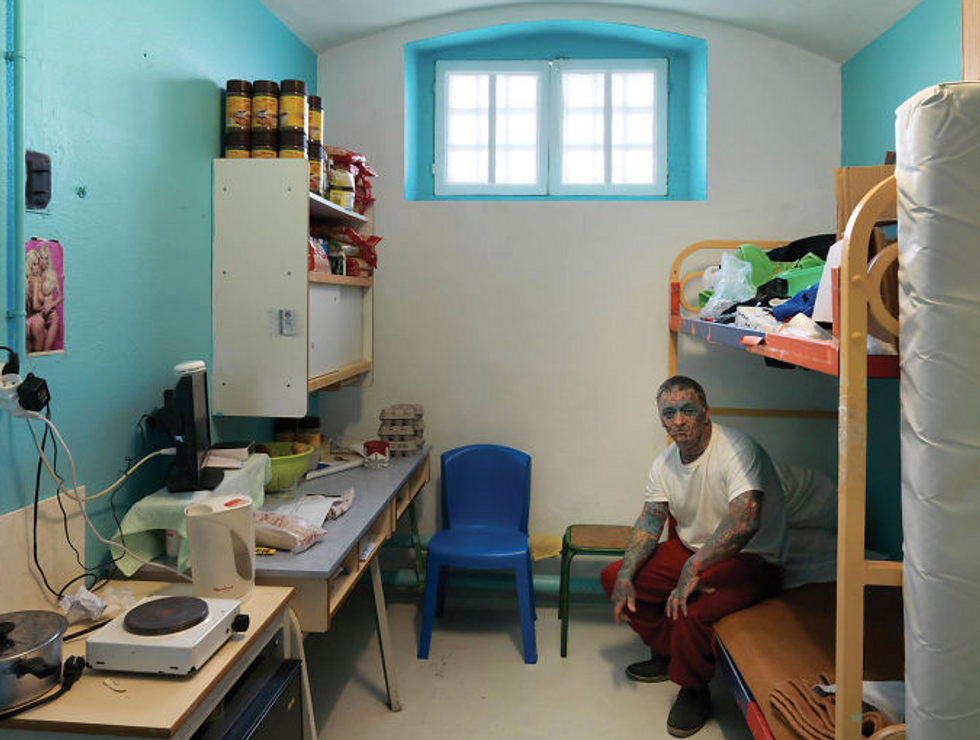 Look at these little splashes of color, shelves full of supplies, and electrical outlets plugged full of usable electronics. This feels like the bare minimum in terms of what people who are in prison deserve.
Otago Corrections Facility in New Zealand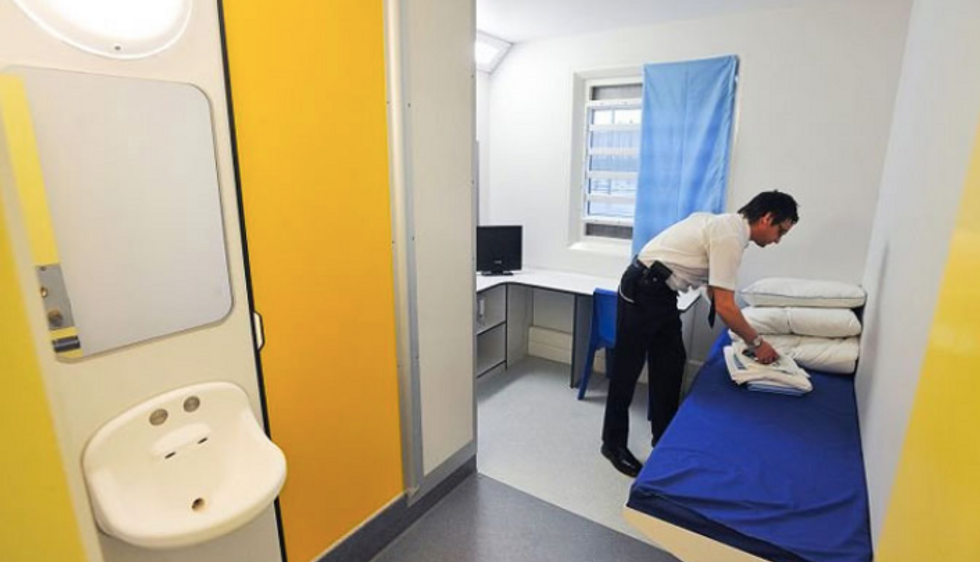 This prison cell looks like it was designed by a man in the mid-'60s trying to imagine how prisons would look in the year 2009.
The Justice Centre Leoben is a court and prison complex in Leoben in Styria, Austria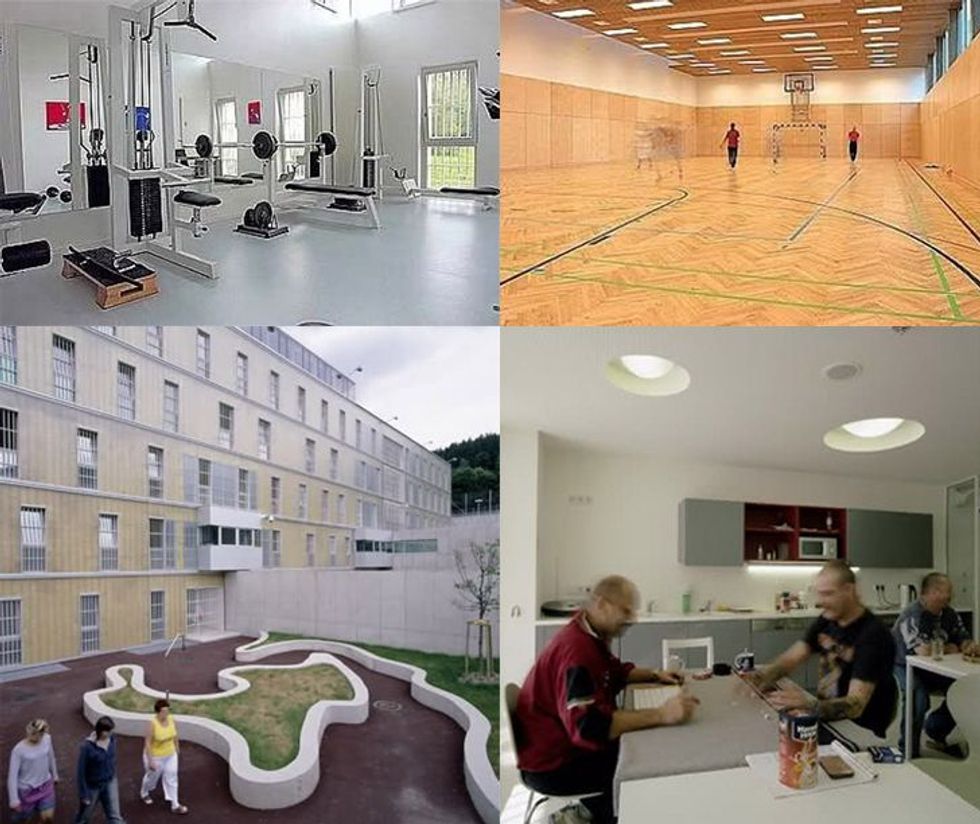 Honestly, if I'm ever going to commit a crime that could get me sent to jail, I'm doing it in Austria. This just seems like the kind of place that has a complimentary make-your-own waffle bar every morning.
ADX Florence in Colorado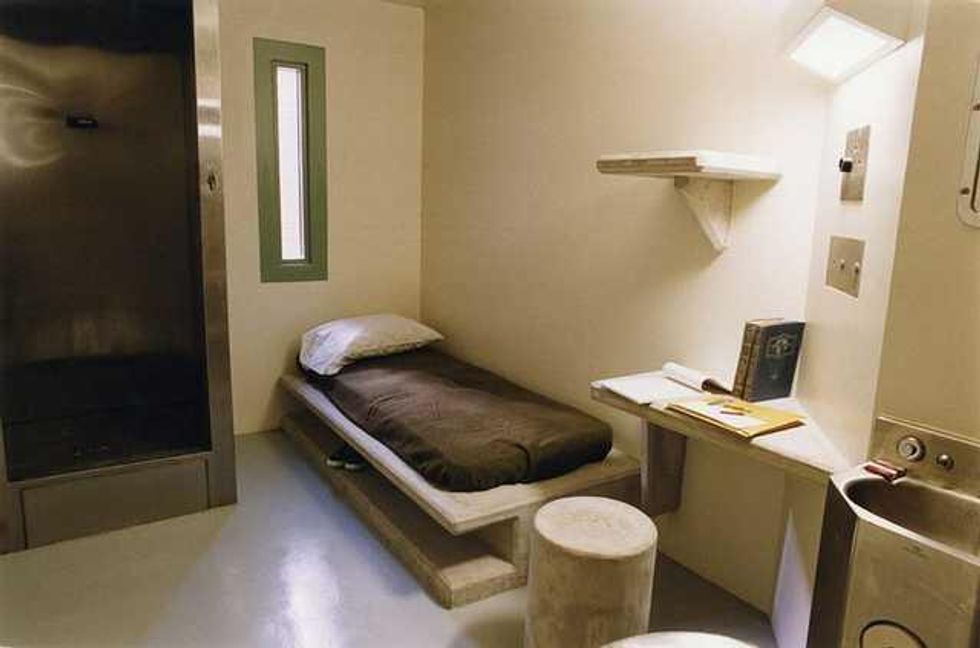 This maximum-security prison in Colorado is, to my eyes, another example of the bare minimum of comfort a prisoner deserves. That square window and shelf space really go a long way.
Slovakia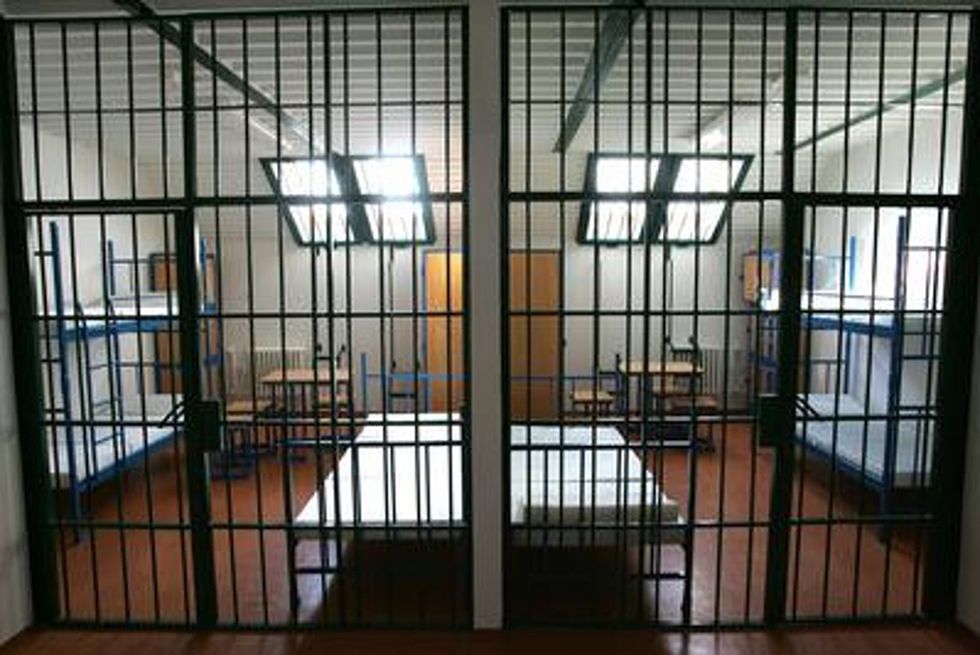 What is going on here in this prison cell? It looks like someone's trying to shoot a student film inside.
Finland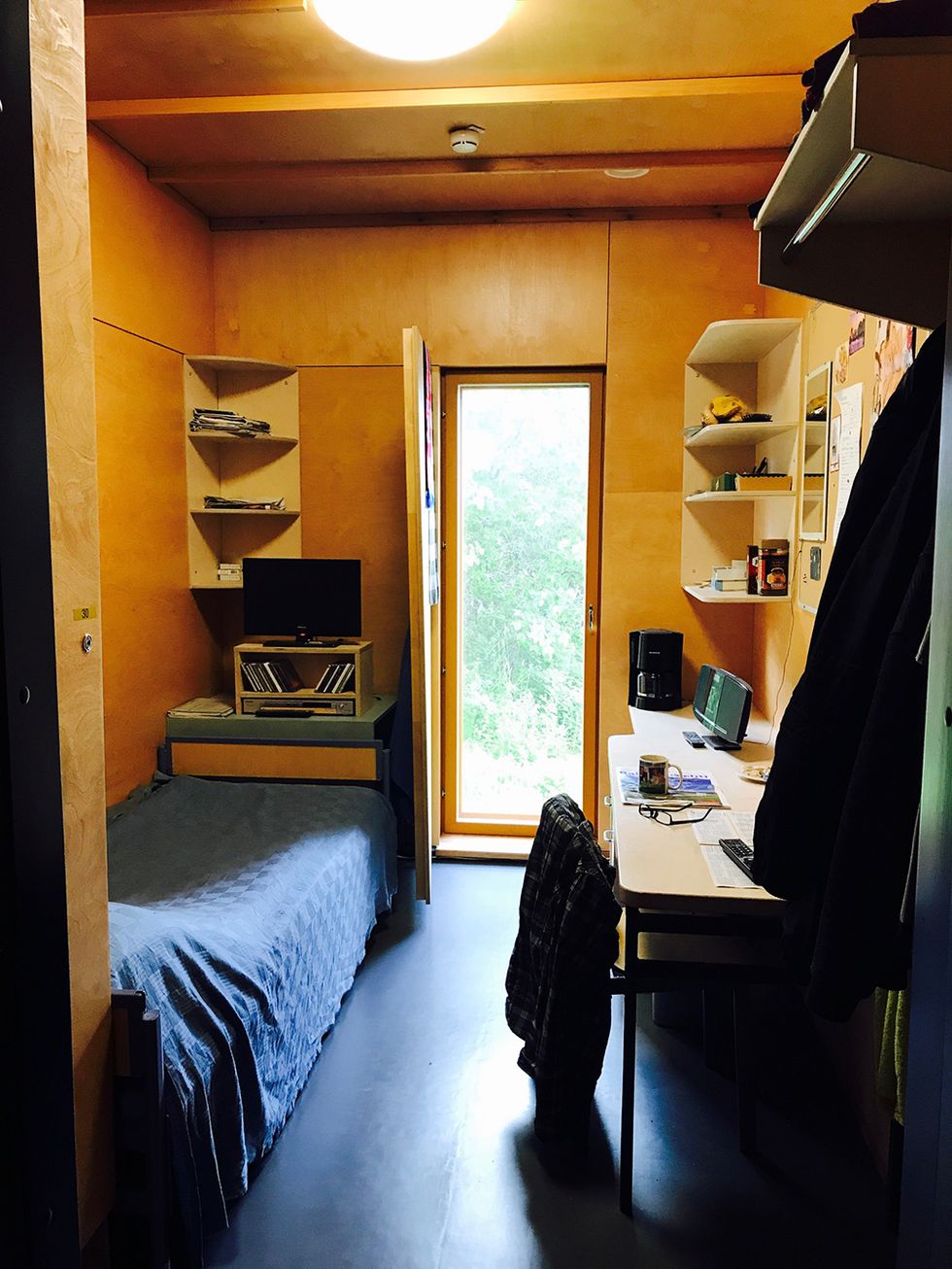 Okay, Austria's off the list. When I finally decide to rob a bank (only to immediately give the money right back — I don't want to steal, I just want to see if I could pull it off), I'm going to Finland.
Slovenia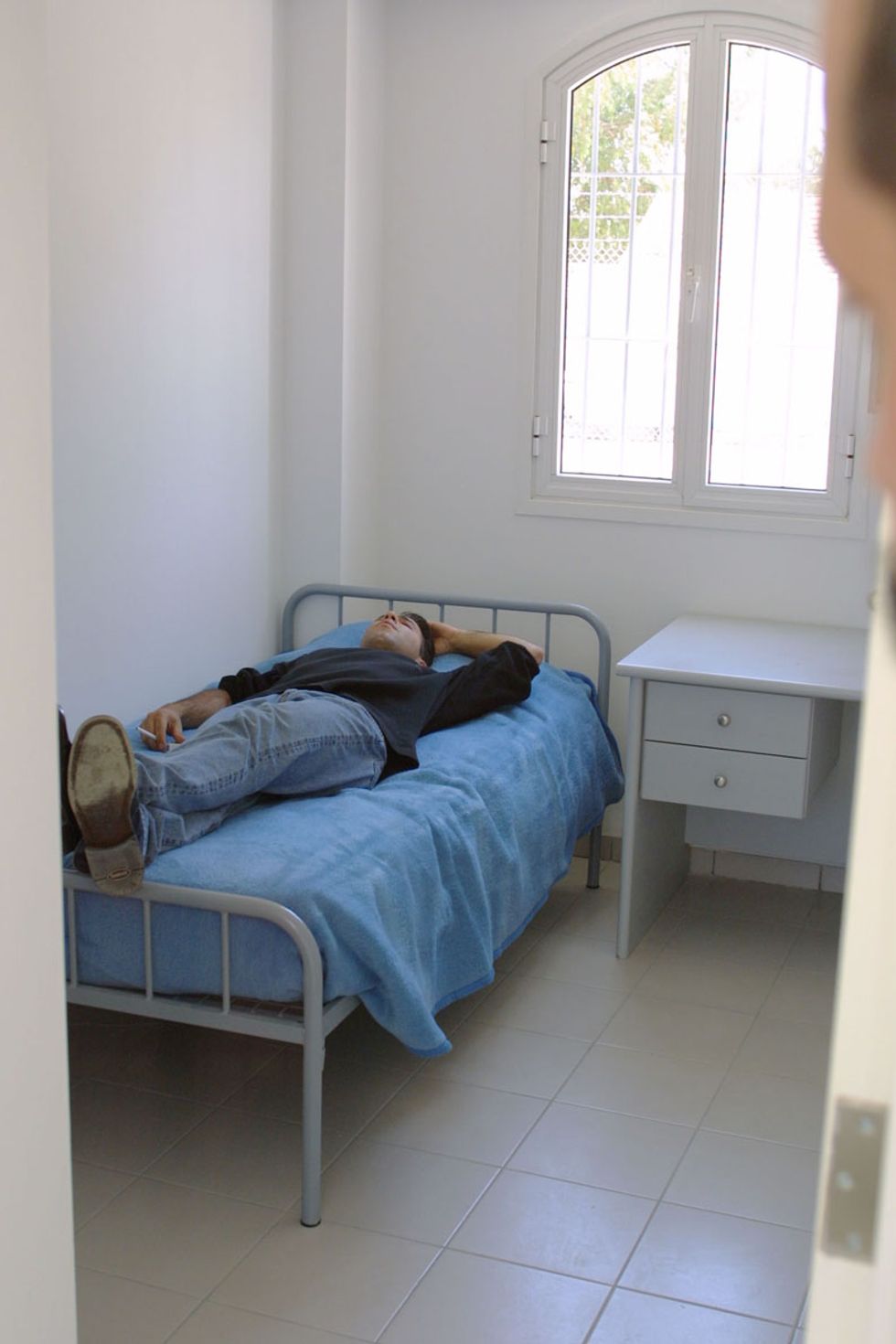 This Slovenian prison cell has a real "someday my prince will come"-sort of vibe to it.
Ancon 2 prison in Peru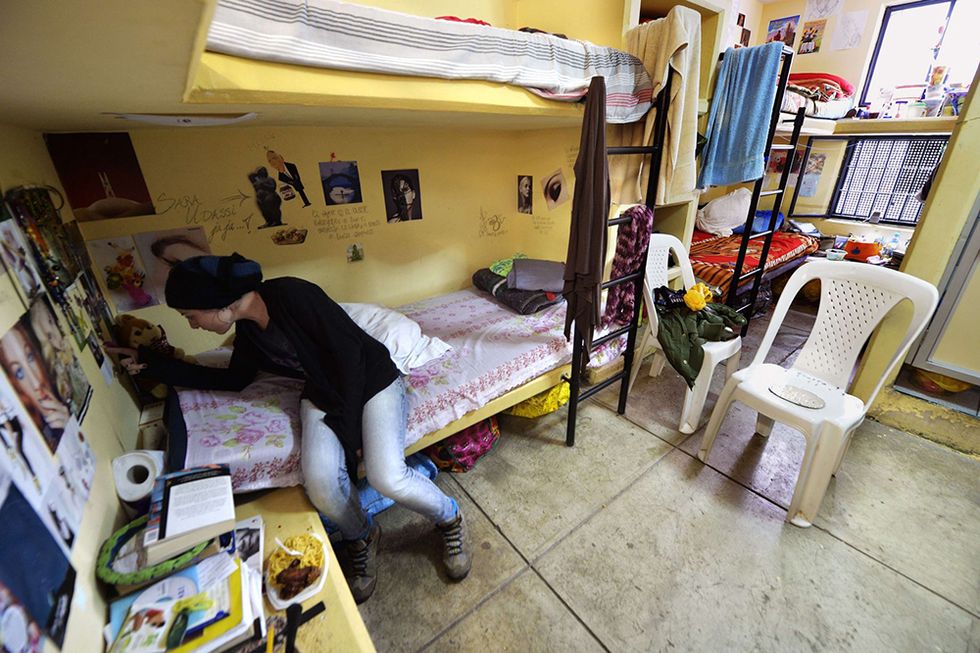 While there appear to be a lost of people crammed into a small space, at least these prisoners are able to hang up pictures on their walls.
La Sabeneta in Venezuela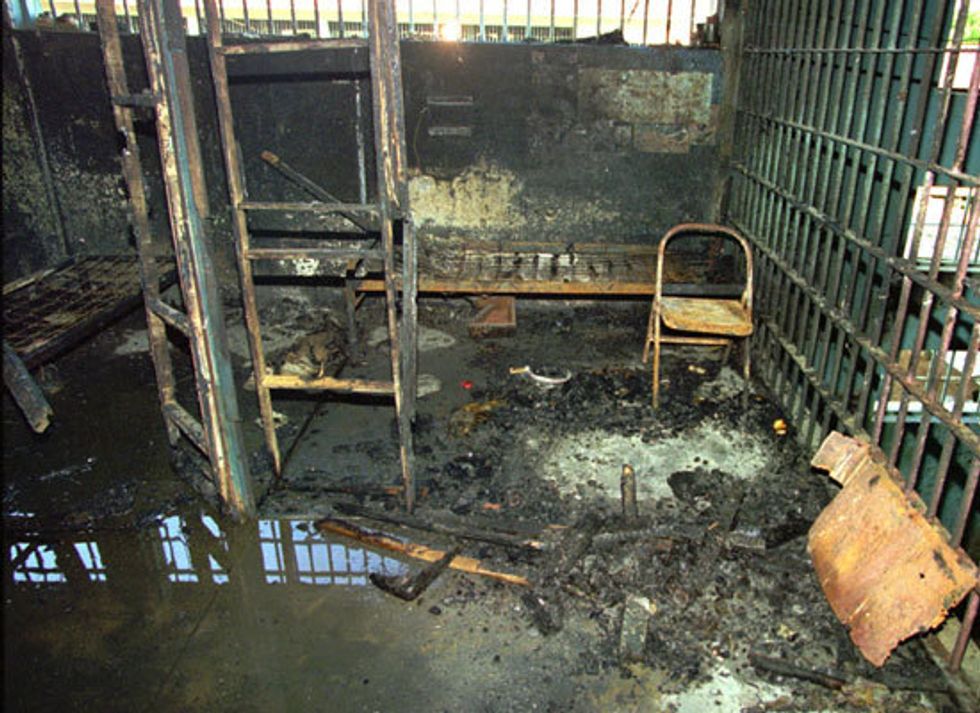 With La Sabenta being of the most widely-known prisons (for all the wrong reasons), I'd put Venezula down pretty low on my list of countries in which I might try this just-for-funsies bank heist.
Gitarama Central Prison in Rwanda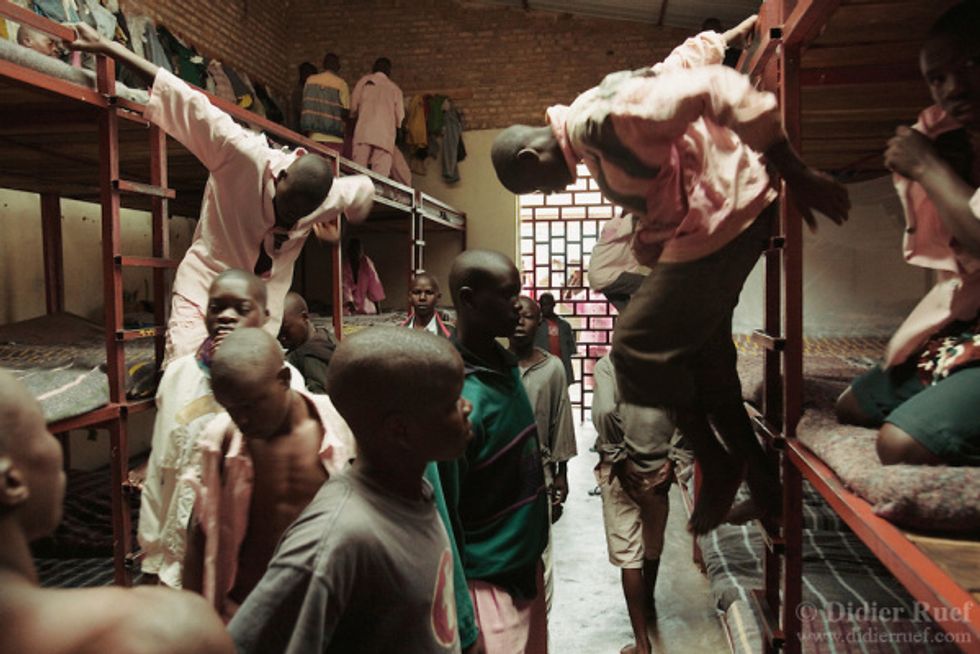 It almost feels, at this point, like we need an actual number of square feet per person. Obviously, that number would be more than however much these folks have gotten.
Klong Prem Central Prison in Bangkok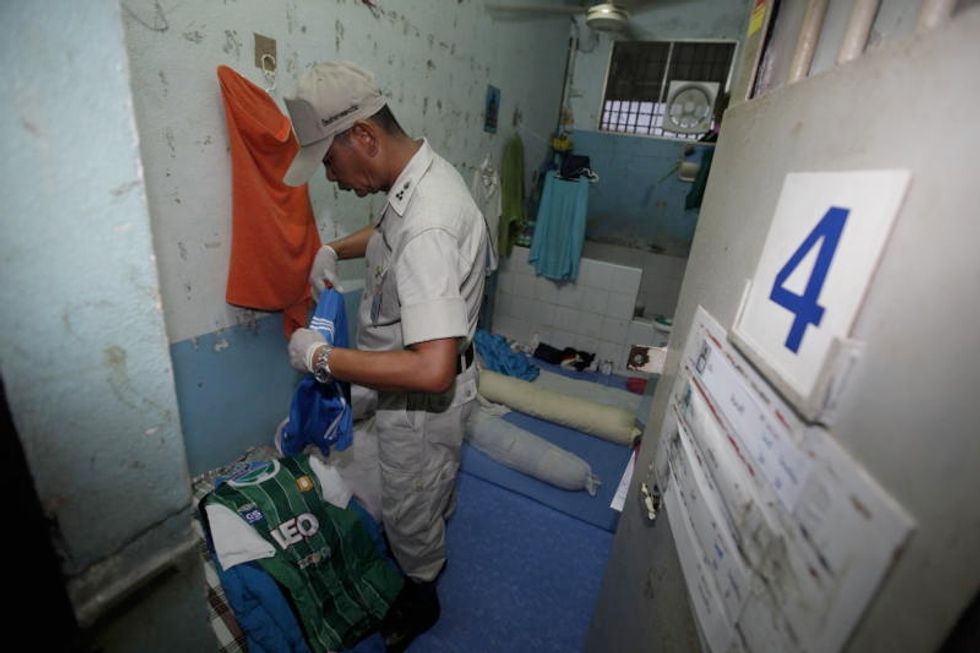 At least this guy looks like he's doing some general maintenance on the cell. Nonetheless, these corridor-like prison cells have got to stop.
Lukyanivska prison in Kiev, Ukraine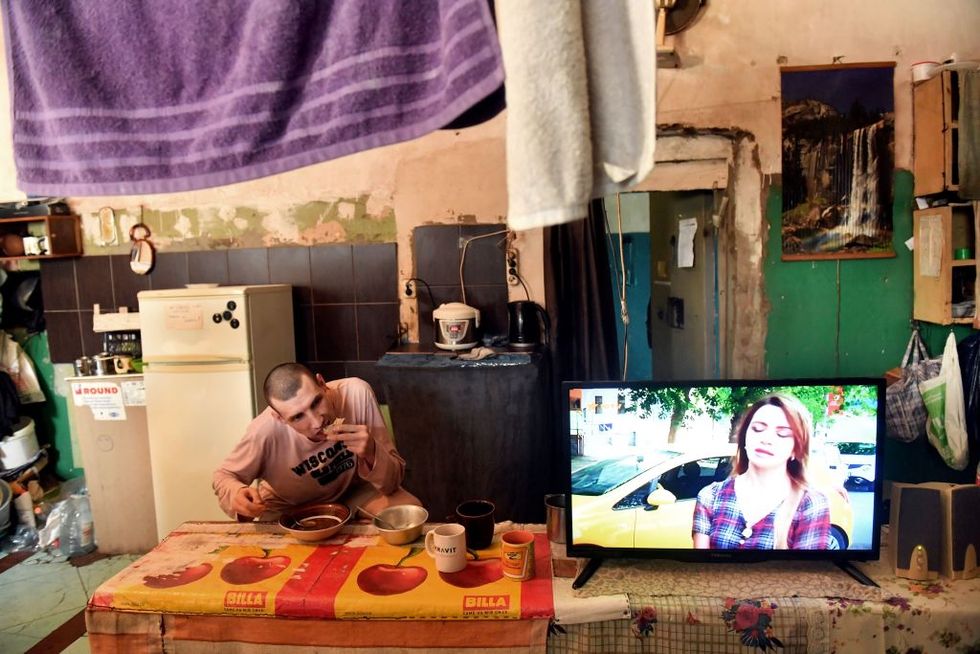 Look, having towels and a TV is a massive step up from a lot of these prisons. Still a long way to go before we're getting to Finland's level of respecting prisoners as human beings, though.
Britain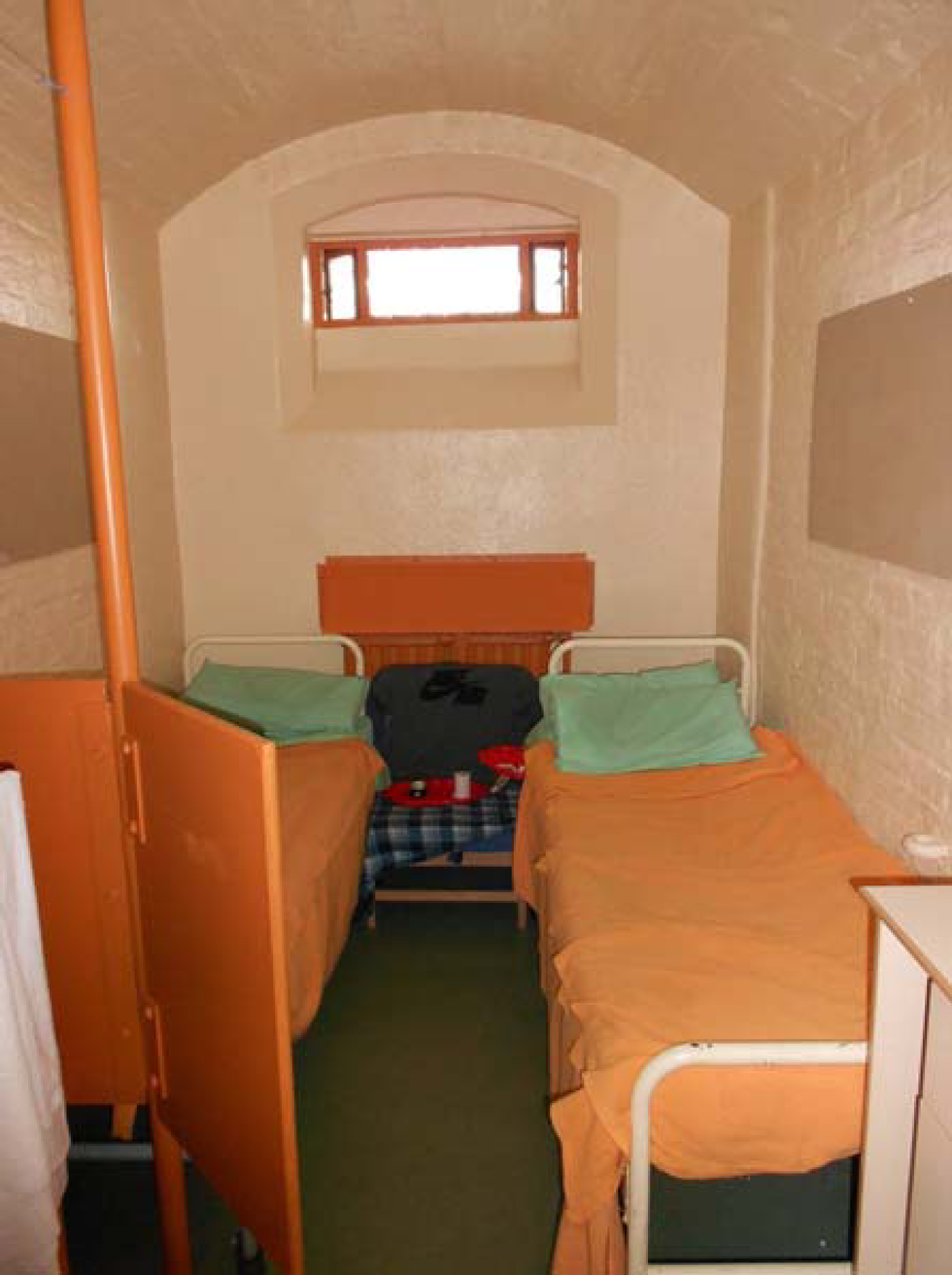 This picture comes from a 2017 report by Her Majesty's Inspectorate of Prisons, an independent wing of the British government that keeps an eye on the UK's penal system. This report lead to an increase of funding for British prisons because, come on, they clearly needed it.
Pitești Prison in Romania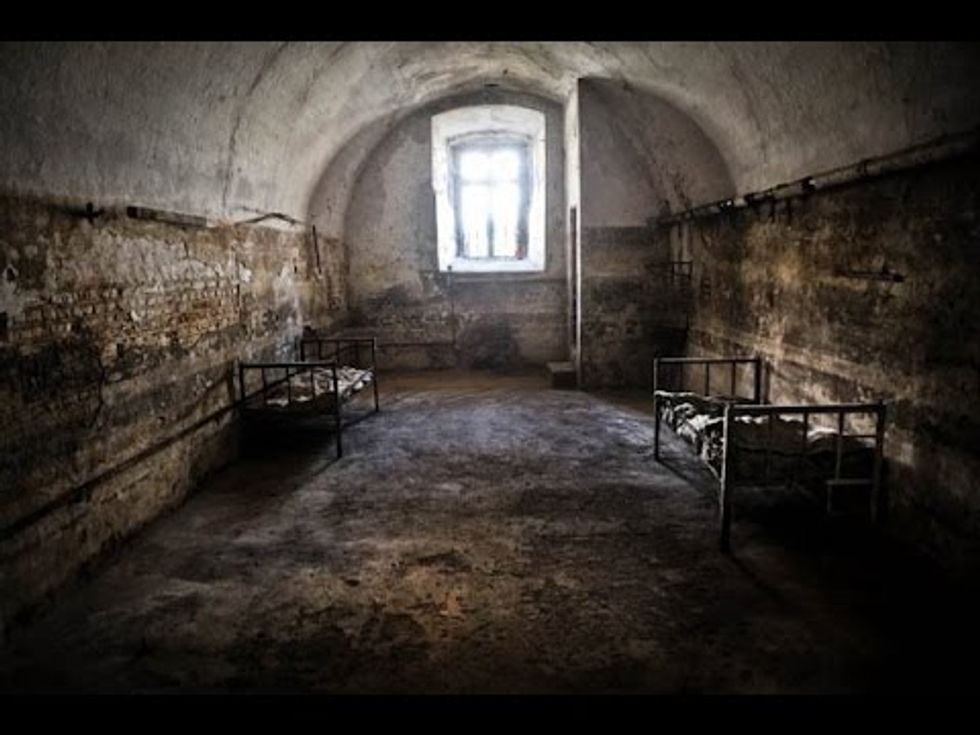 Another long-since abandoned cell, this shows that, for all the Pitesti guards may have held back in terms of amenities, they at least made up for in personal space.
Manila prison complex in Philippines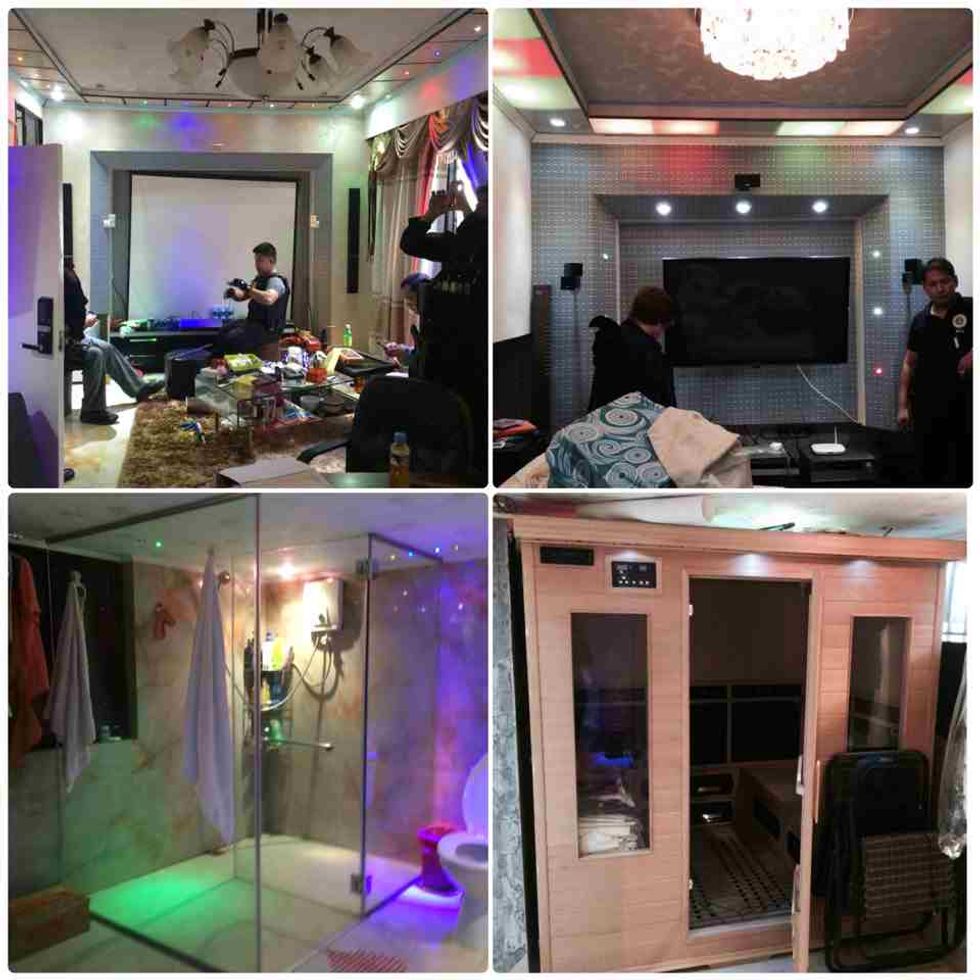 A scandal involving drug trafficking in this Manila prison lead to officials raiding the complex and finding these incredible, lavish "cells" that were being given to the kingpins. And yet, they're still not as nice as the normal jail cell in Finland.
Alcatraz (during Al Capone's tenure) in San Francisco, California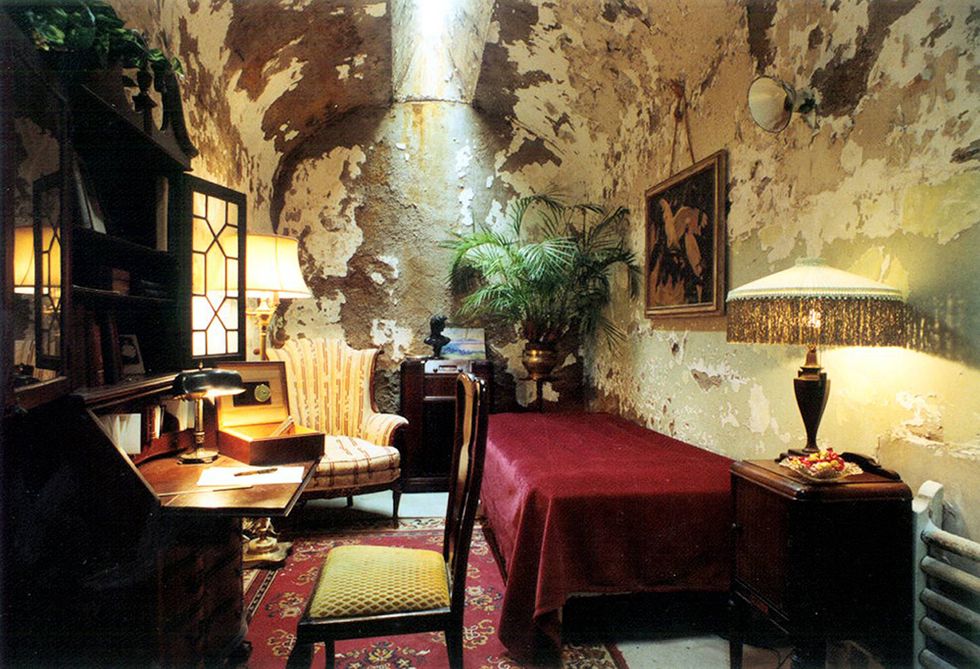 And speaking of criminals who were given special treatment during their time inside, famous mob boss Al Capone had himself a regular room at the Copa Cabana for a jail cell when he was in the world-famous Alcatraz prison throughout the 1930s.
Landsberg Prison, Landsberg am Lech, Germany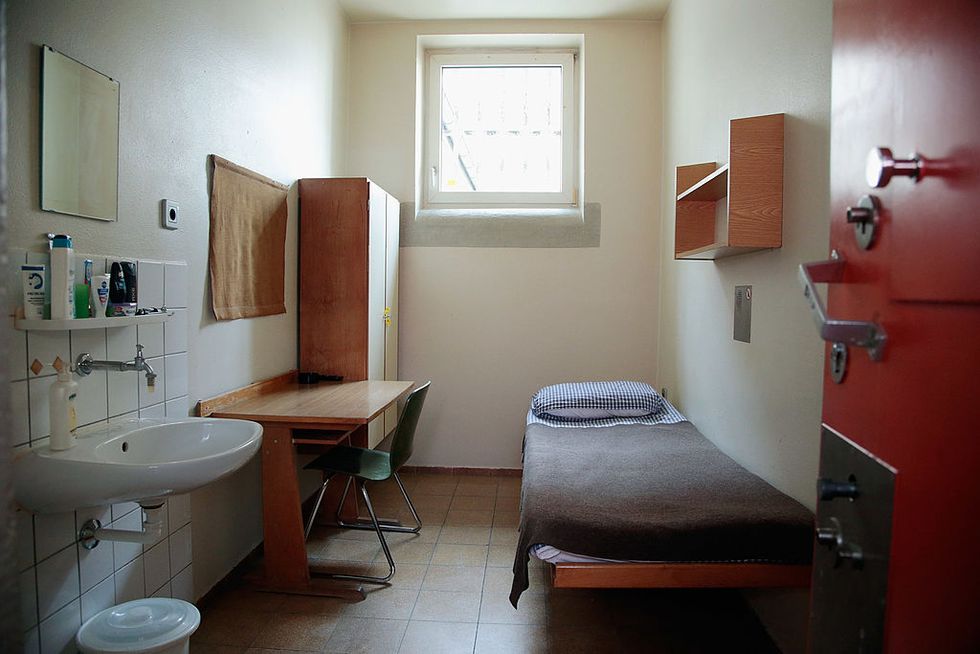 This progressive prison trains inmates in useful trades like carpentry and painting. It was also the place where Hitler wrote
Mein Kampf. 
Desembargador Raimundo Vidal Pessoa penitentiary, Manaus, Brazil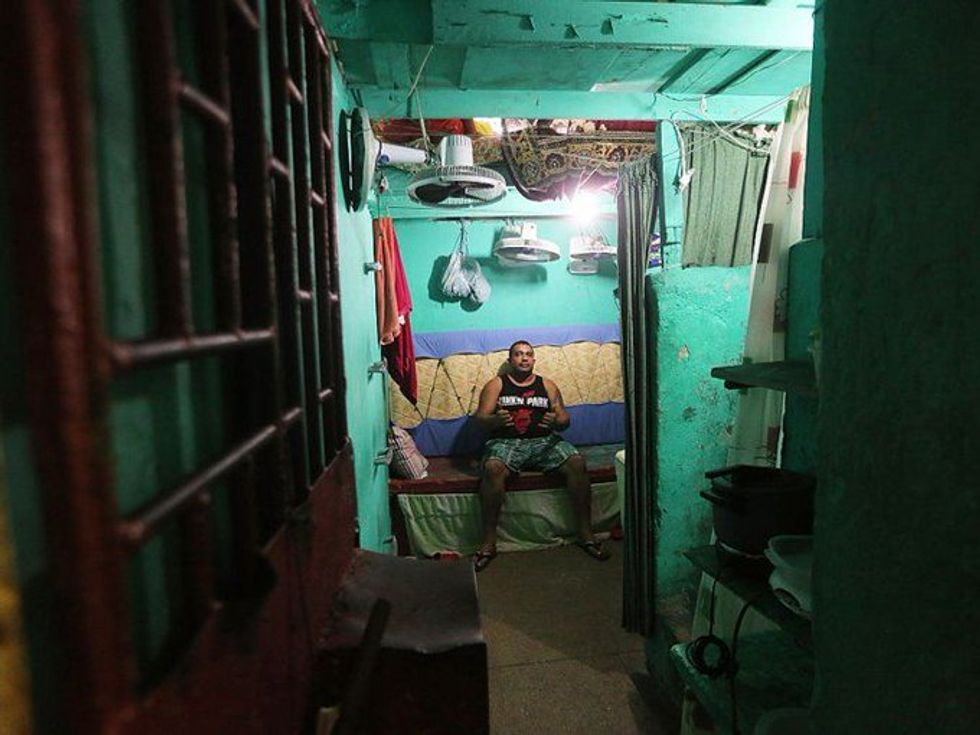 This prison was the tragic setting of an uprising in 2017 that claimed the lives of four inmates.
El Buen Pastor women's prison, Bogota, Colombia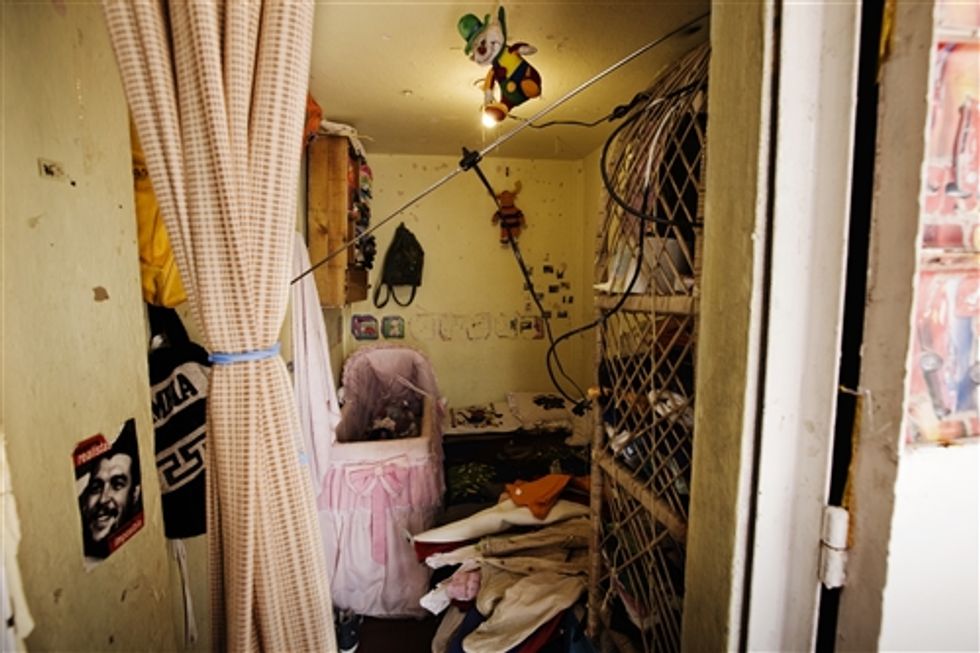 This prison focuses on a communal lifestyle, with rooms shared by up to twenty inmates. There was even a pageant held for inmates last year.
Altiplano, Almoloya de Juarez, Mexico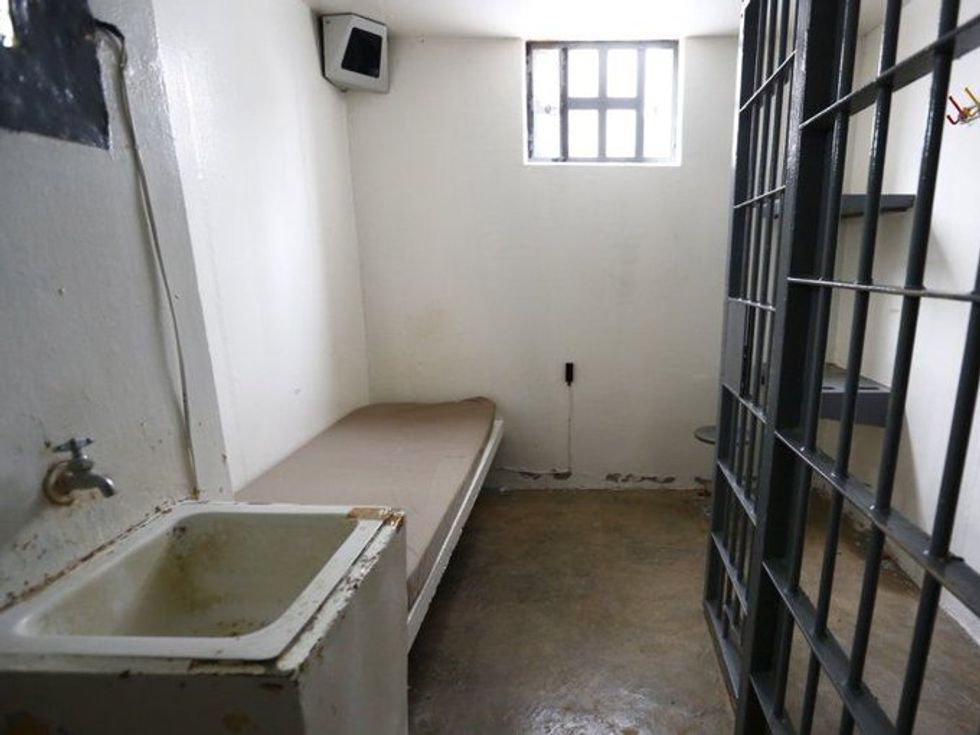 This high-security prison was thought to be one of the safest on Earth, until El Chapo escaped from its confines in 2015.
Kashimpur Central Jail, Gazipur, Bangladesh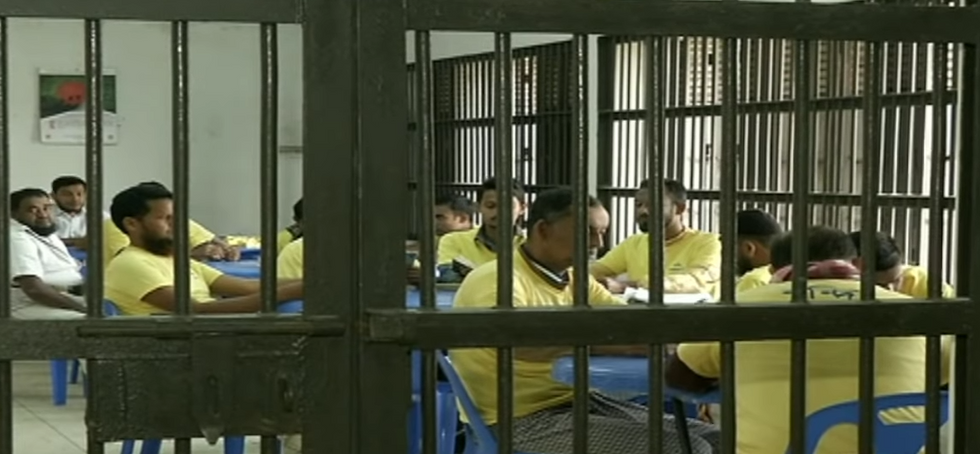 Around 1,200 inmates live in this small prison, with most cells shared by multiple people.
Neve Tirza, Israel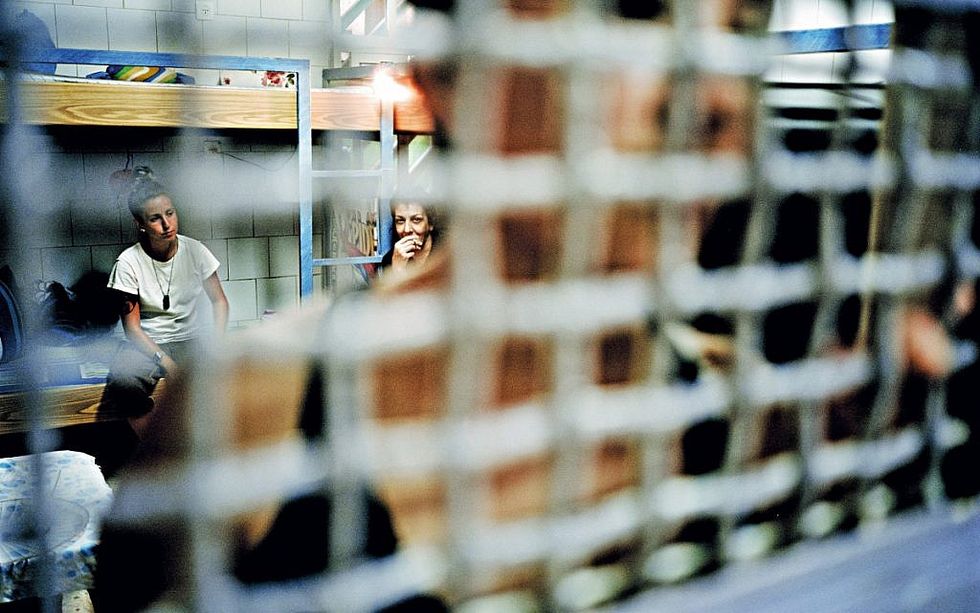 This is Israel's only female prison, meaning it's susceptible to overcrowding. Most thirteen-square-foot cells sleep six, who sometimes even need to share beds.
The Maula prison, Lilongwe, Malawi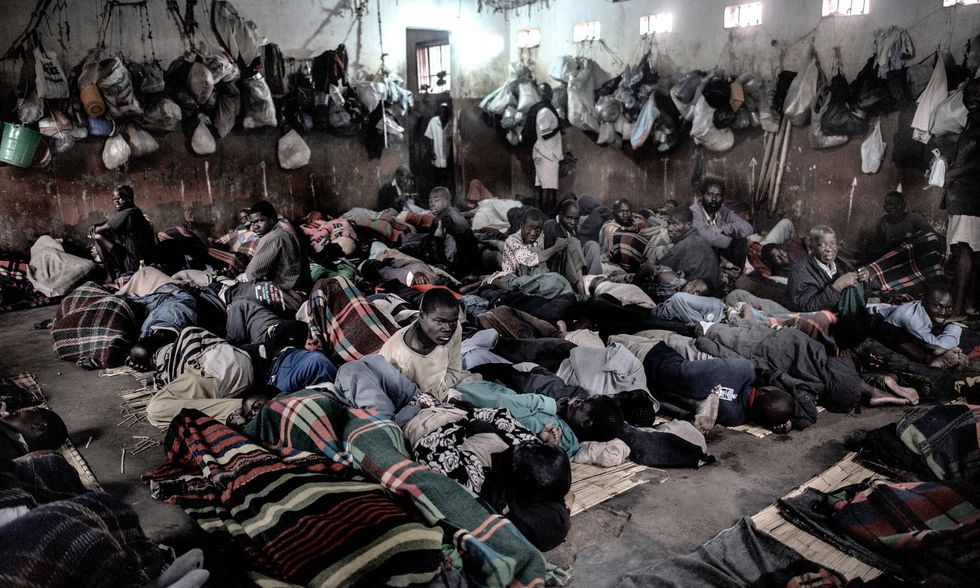 This facility is one of the most overcrowded in the world. In 2015, it was reported that two hundred people were living in a space designed for just sixty, with toilets and tap access in short supply.
UN Detention Unit, The Hague, Netherlands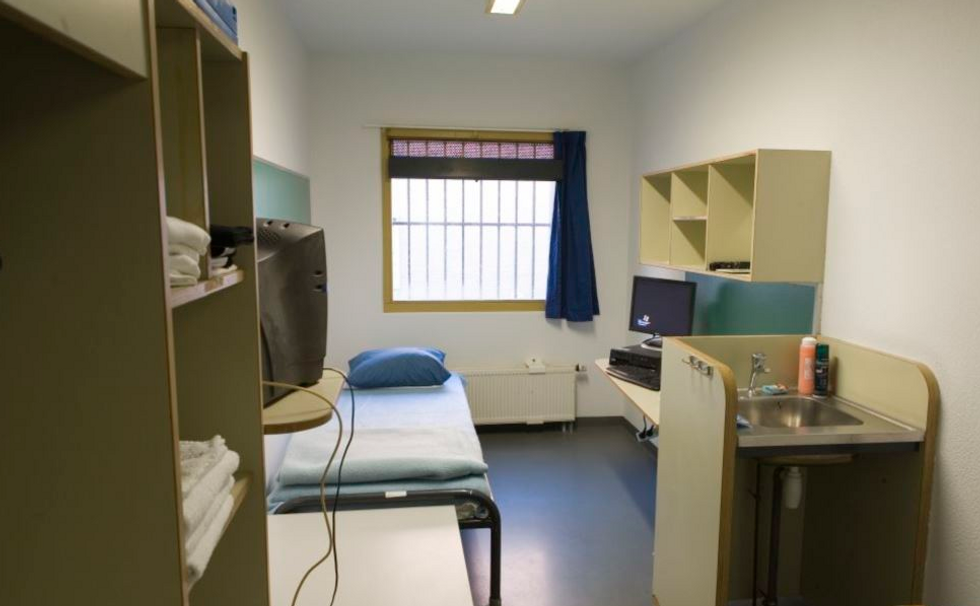 The facility is designed solely for war crimes. Each inmate gets their own cell and is even allowed to watch television - though there is no internet.
Norgerhaven prison, Veenhuizen, Netherlands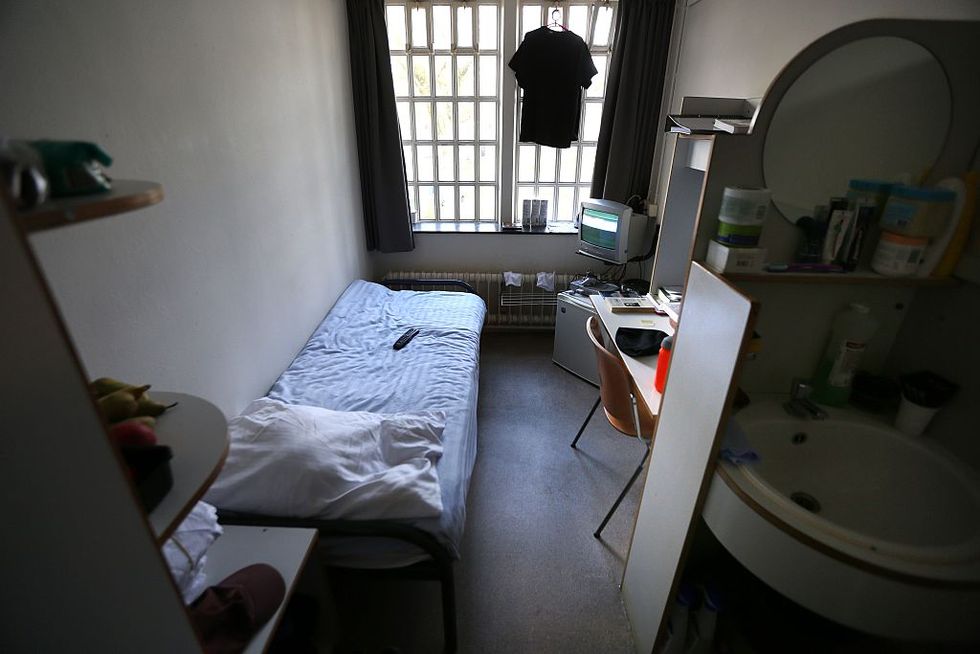 Each inmate gets their own cell, including a fridge, a TV set, and a private bathroom.
Evin Prison, Tehran, Iran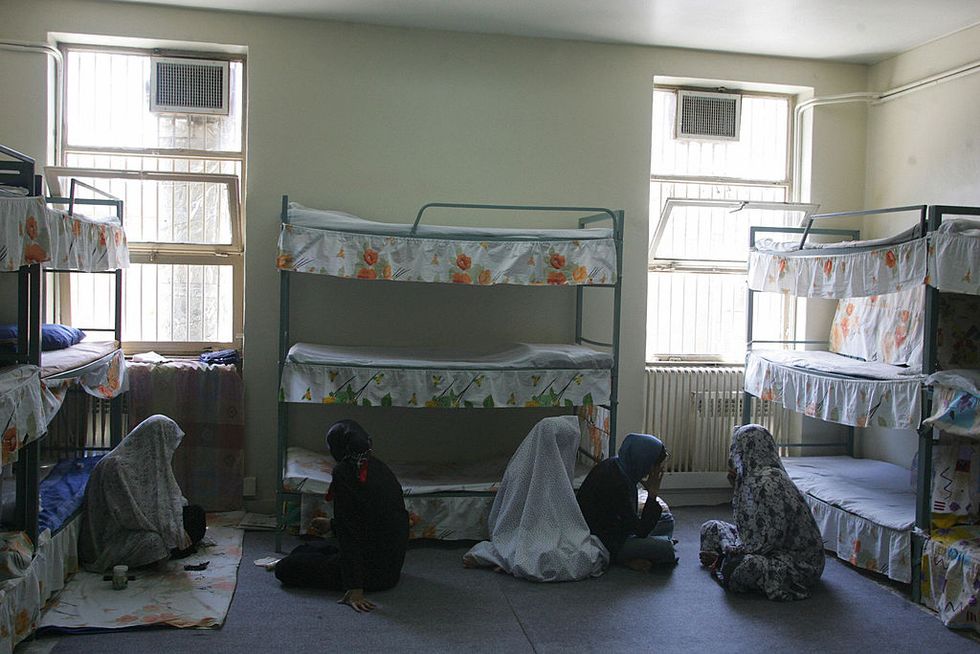 This brutal facility has been accused of withholding food and medication from inmates as punishment.
Abashiri Prison, Japan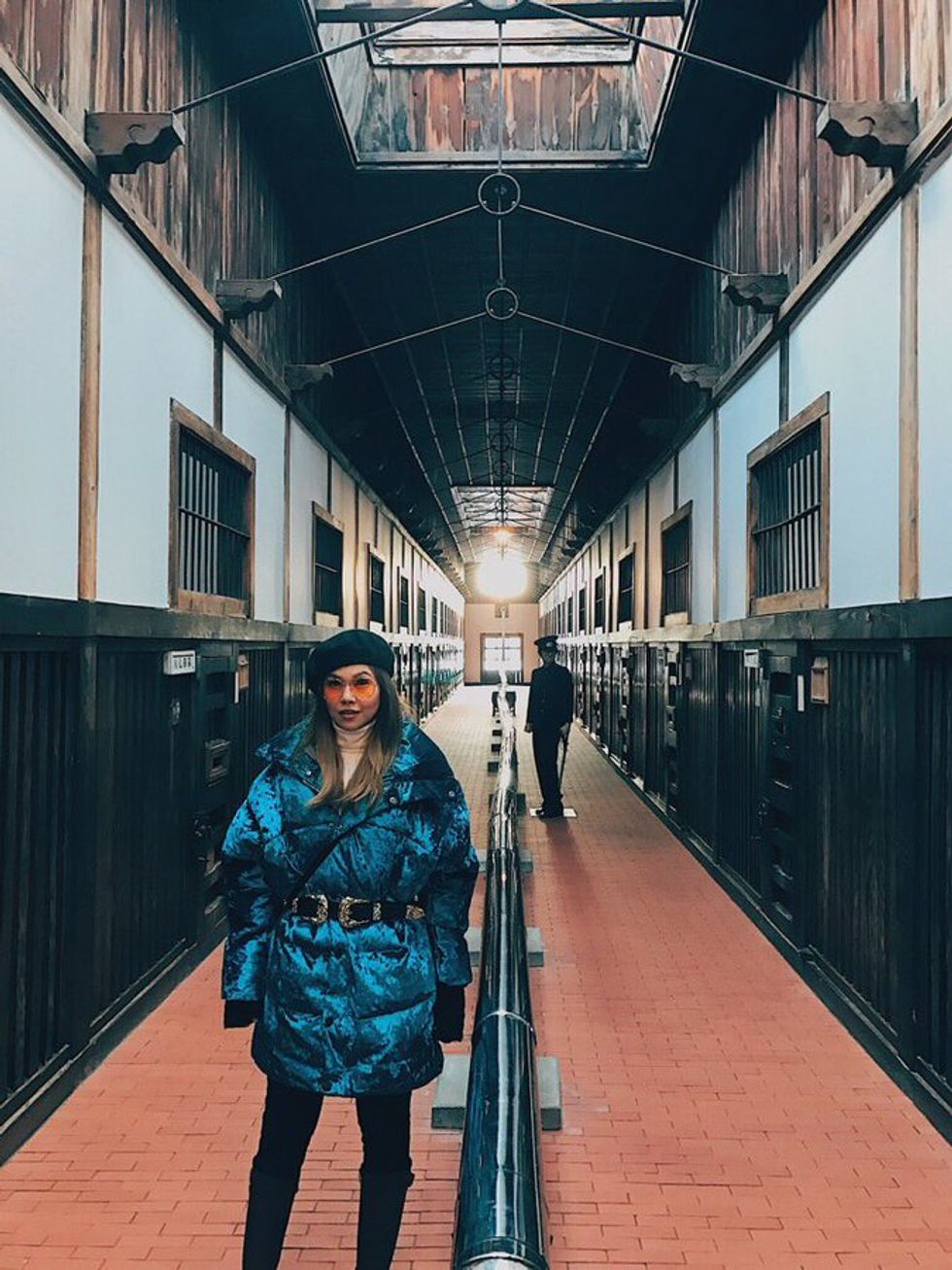 This prison focuses on security, particularly by vetting packages and parcels from the outside world.
Black Dolphin Prison, Russia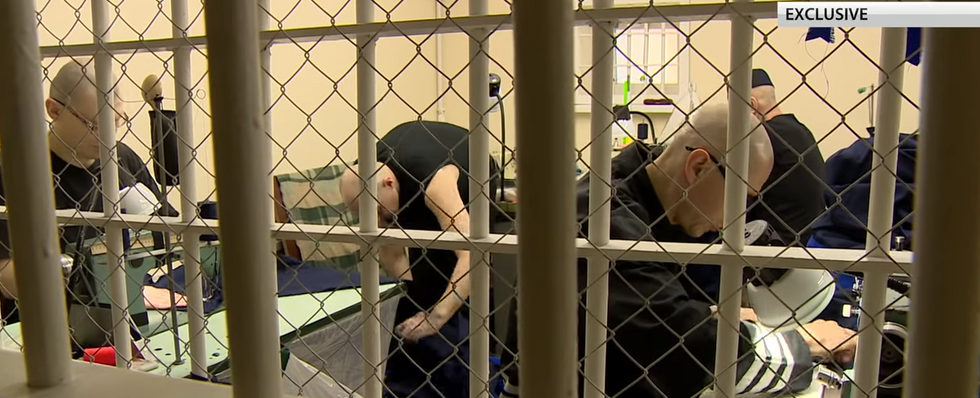 Inmates are held in this harsh facility in particularly small spaces. The "cells within cells" are notorious.
Onomichi Prison, Onomichi, Japan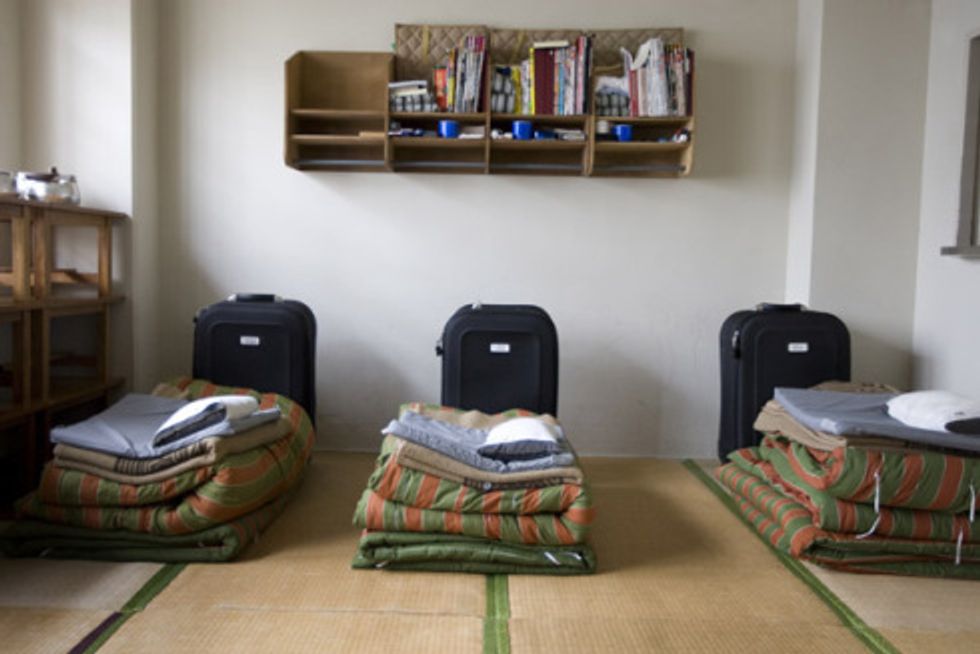 As the population of Japan continues to age, elder-only prisons will become more and more necessary. This one features safety rails and serves only soft food.
Luzira Prison, Kampala, Uganda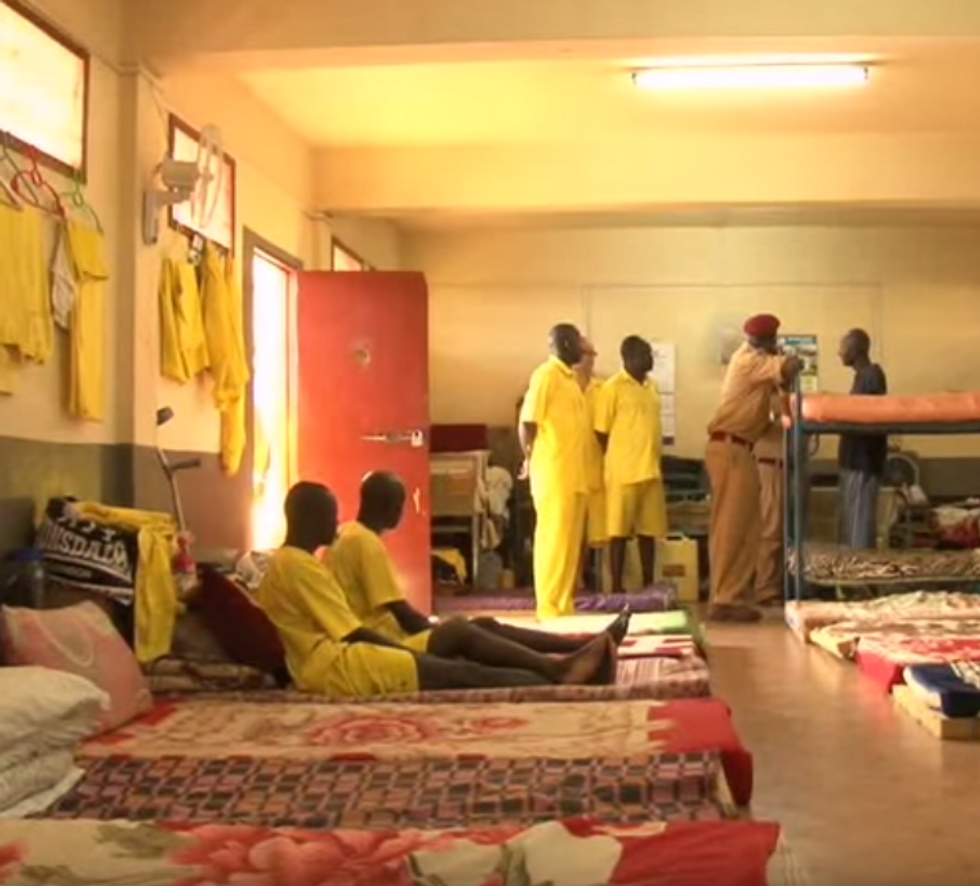 Luzira gives inmates greater responsibilities in the hope of rehabilitation, teaching inmates skills and offering educational programs. It has a particularly low rate of recidivism.
Aranjuez Prison, Aranjuez, Spain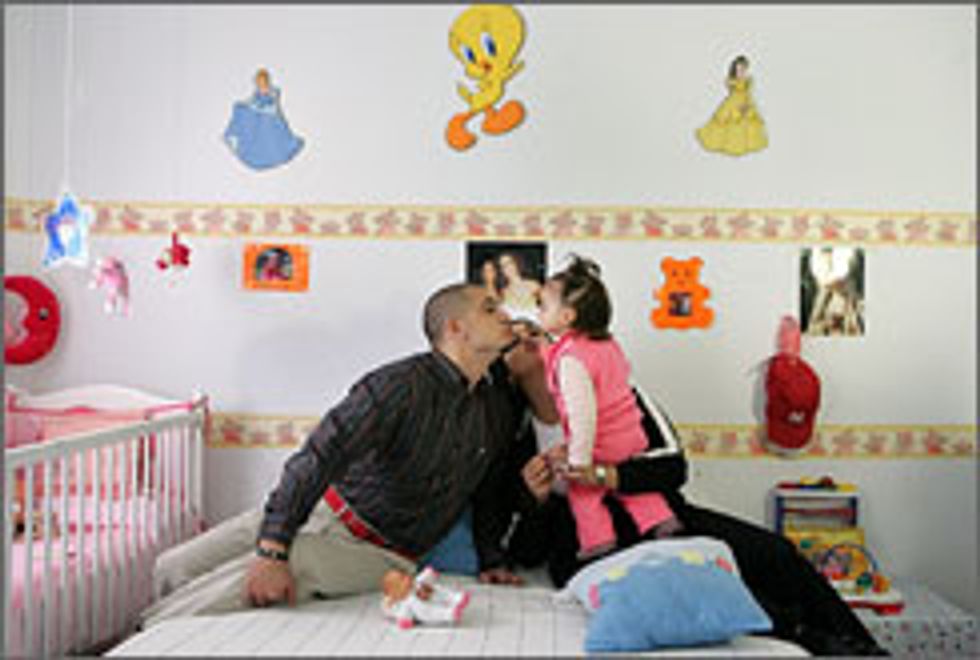 This unusual prison allows a prisoner's partners and families to move in, too. It's decorated to minimize the impression of being behind bars.
Halden prison, Norway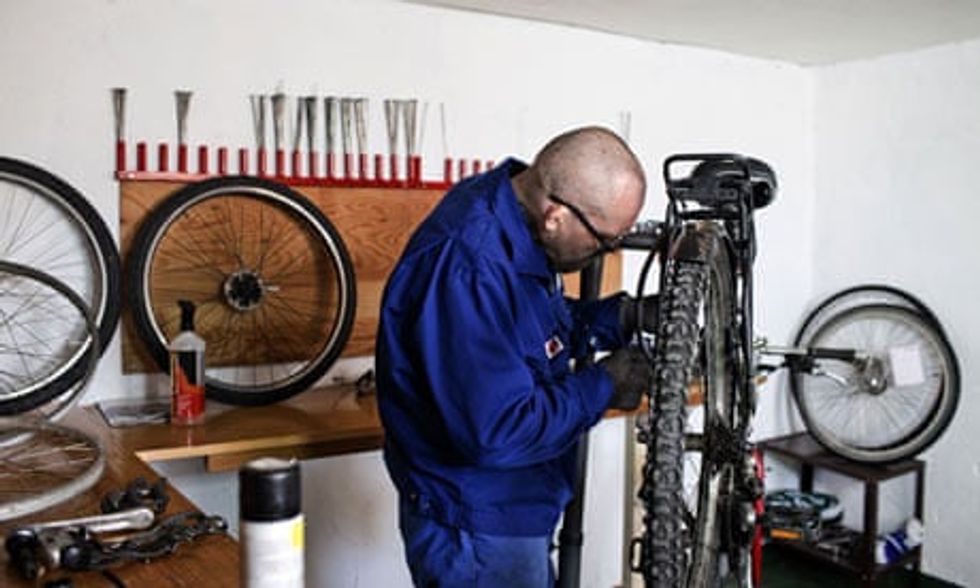 Norway is well-known for having high-quality prisons focused on rehabilitating inmates. Despite the fact that this prison is maximum security, it still has a focus on preparation for life on the outside.
Bastoy prison, Norway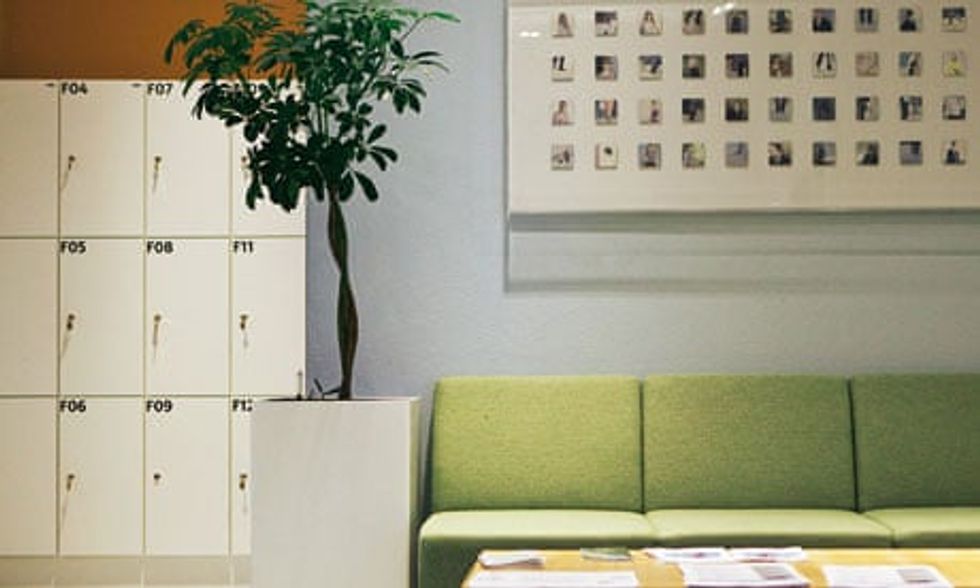 This low-security facility functions almost as a small town - and has surprisingly chic Scandi-decor.
HMP Addiewell, Lothian, Scotland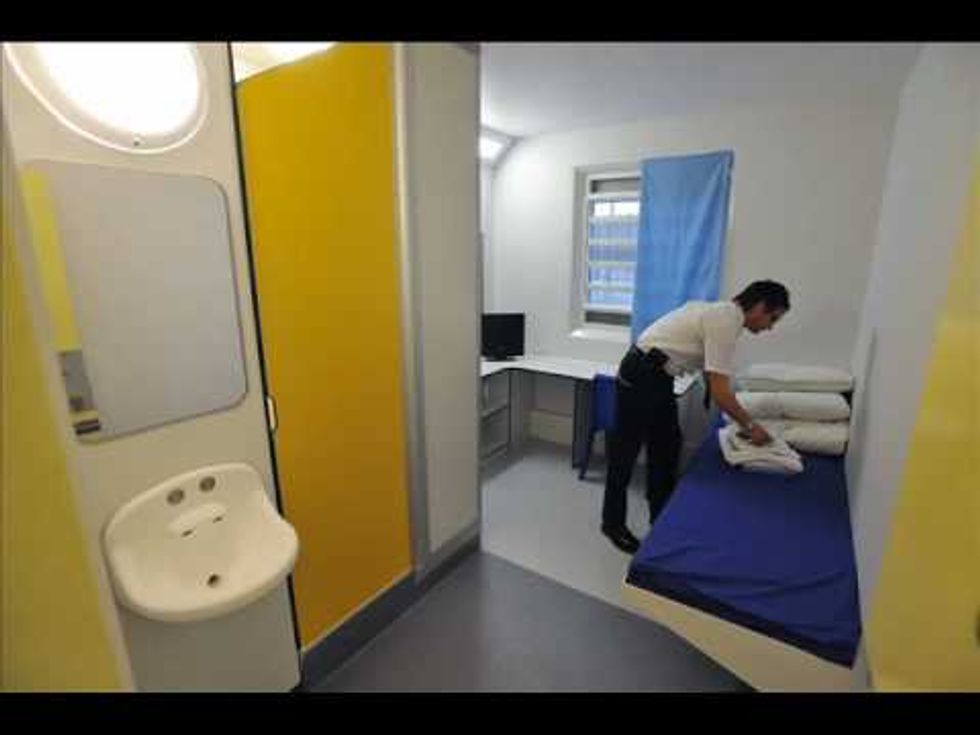 Designed as a "learning prison," this facility focuses on education, counseling, work, and interaction with nature and family.
Cebu Provincial Detention And Rehabilitation Center (CPDRC), Cebu, Cebu Province, Philippines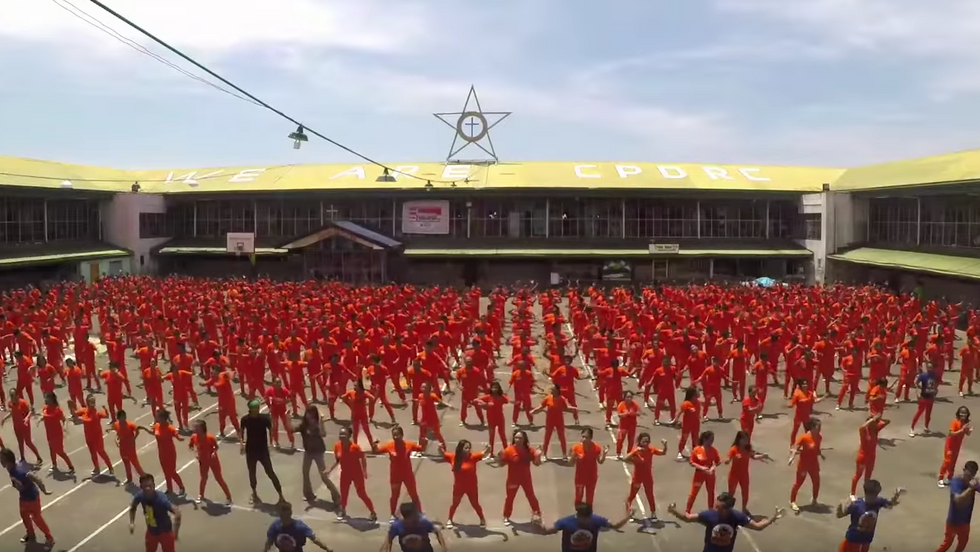 This prison became famous for encouraging inmates to perform dance routines as part of their exercise and rehabilitation. The videos quickly went viral.
The Las Colinas Detention And Reentry Facility, Santee, California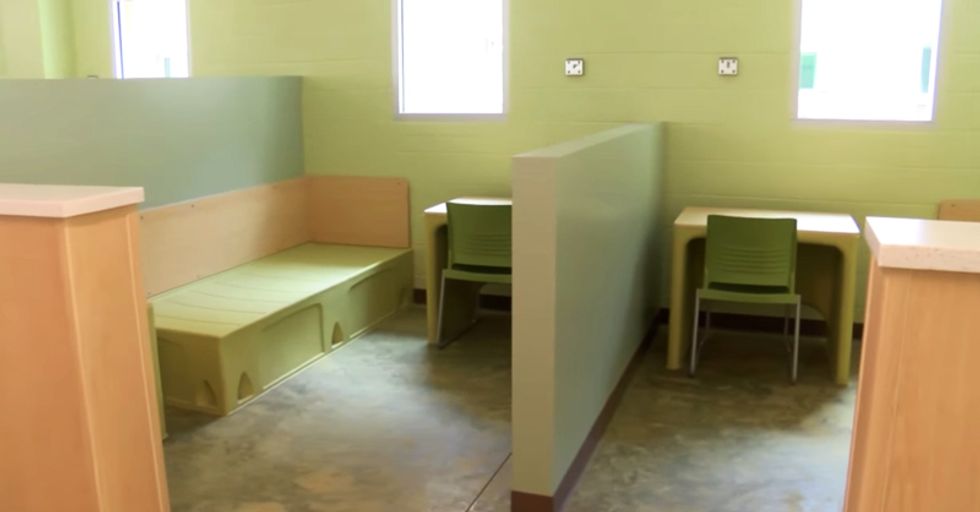 This prison uses psychological evaluation and therapy as a means to improve relationships between inmates and staff.
Champ-Dollon Prison, Geneva, Switzerland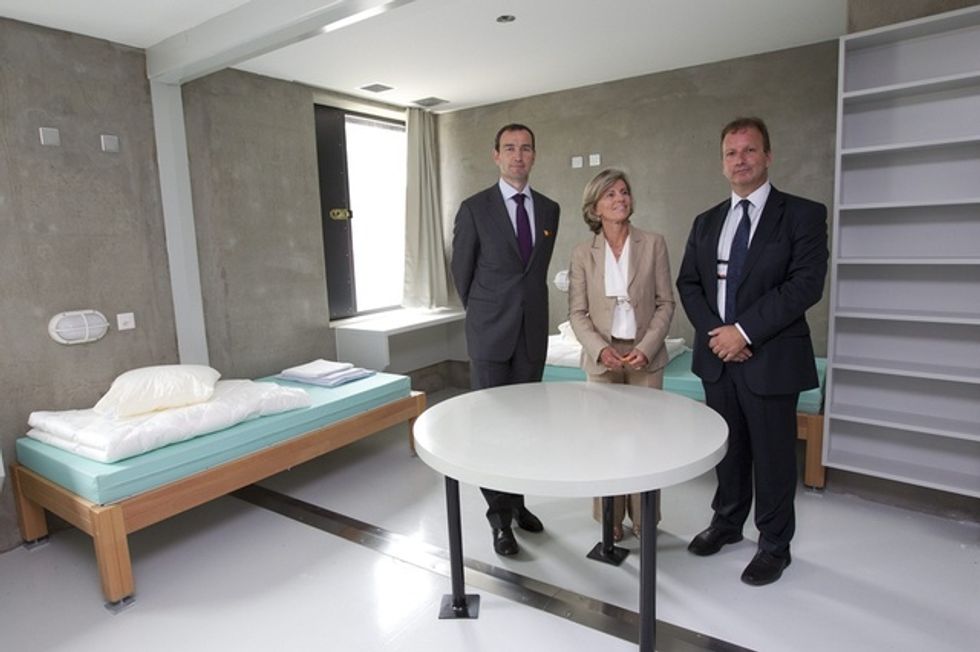 This temporary prison is designed to hold accused criminals while they await trial. In spite of its appealing aesthetic, it's been subject to overcrowding over the years.
Penal De Ciudad Barrios, Ciudad Barrios, San Miguel, El Salvador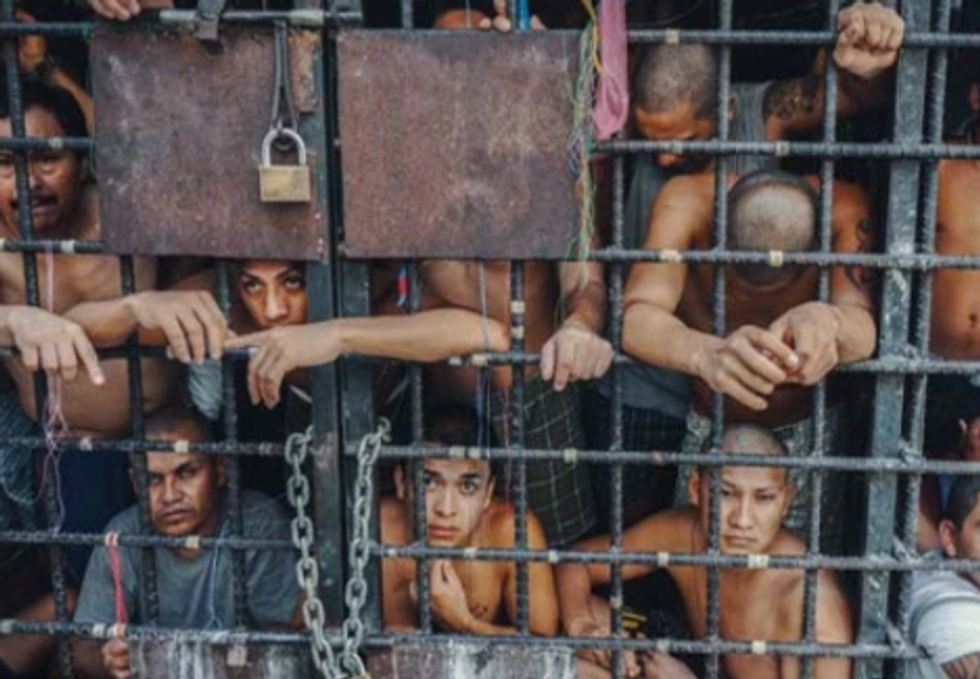 These horrific images of packed cages full of human beings are pretty shocking to look at. Up to thirty people live in cells measuring just twelve by fifteen feet.
Quezon City Jail, Quezon City, Philippines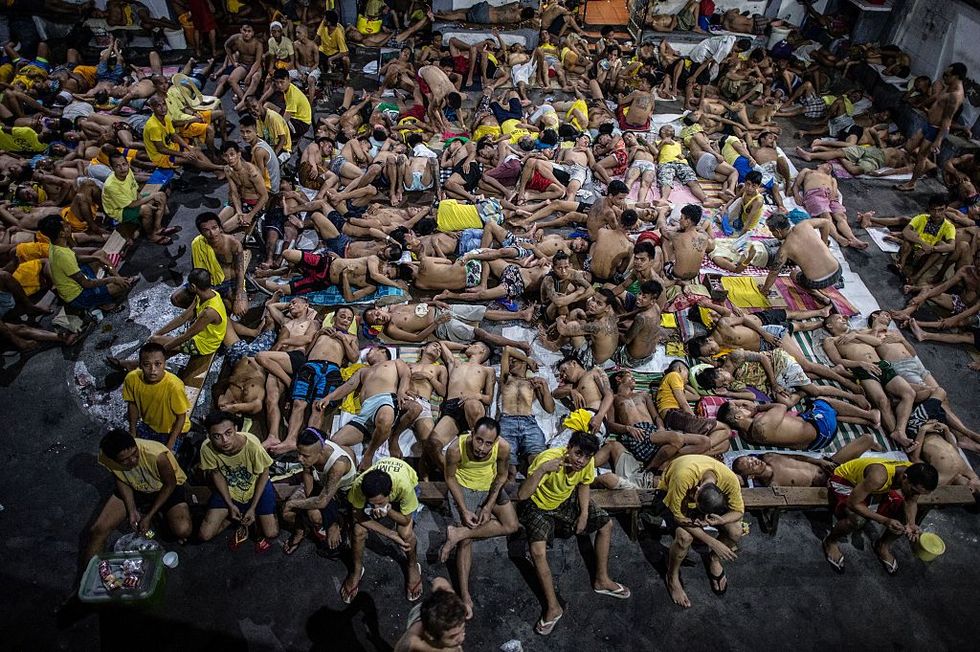 One of the worst sites of prison overcrowding on Earth sees up to two hundred inmates in a cell designed for just twenty.
Petak Island Prison, Vologda, Russia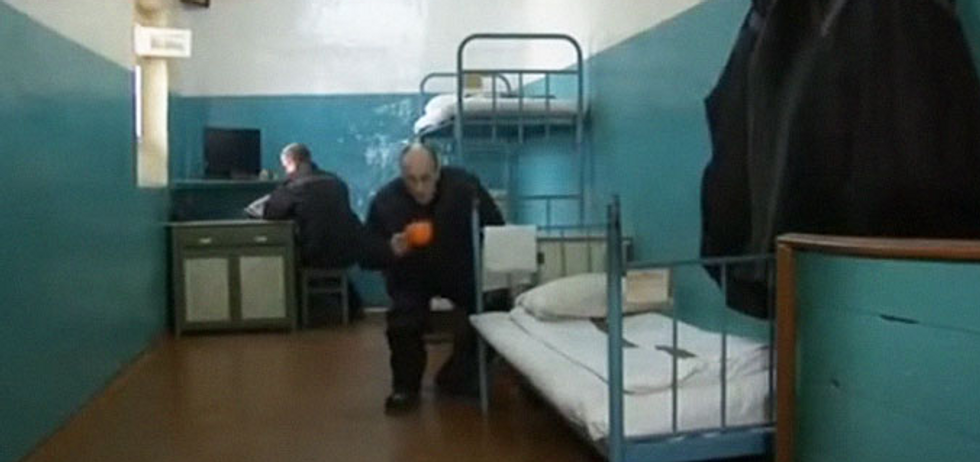 The "Alcatraz of Russia" holds maximum-security inmates in solitary confinement for up to twenty-three hours of the day.