The Duke and Duchess of Sussex are one of the most high profile couples in the world. But it seems that the pair, especially Meghan, have been feeling the emotional strain of being in the public eye.
Yesterday, the royal couple announced some groundbreaking news - that they are stepping away from the Royal Family. There have been some shocking claims made about how Meghan and Harry went about their controversial decision, and the latest person to have their say is Piers Morgan.
Keep scrolling for the full clip. He really went in...
Meghan Markle has revolutionized the royal family...
Since she started dating Prince Harry back in 2016, the world has become
completely obsessed
with the former actress.
The couple wed in May 2018...
Meghan became the Duchess of Sussex, making her the first American, divorced, and black woman to join the royal family.
The Duke and Duchess of Sussex have worked tirelessly together to fulfill their royal duties...
Since the wedding, Meghan has taken part in many royal tours, and visits all around the world. Having her first child, Archie Harrison Mountbatten-Windsor, hasn't stopped her from fulfilling her duties.
Naturally, the world fell in love with the new duchess...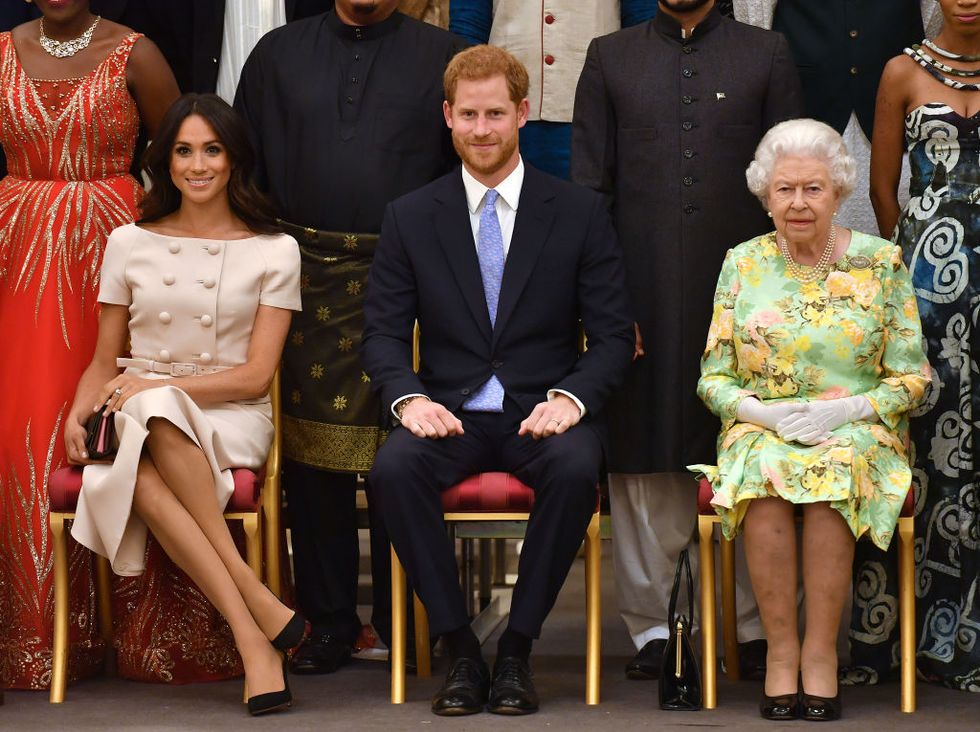 Her beautiful looks and elegant demeanor captured hearts all around the world, and her work for feminism and women's charities has set an excellent example within the Royal Family.
Cracks began to show early, however...
Meghan was quickly criticized upon her entrance into the royal family, and not all complaints were because she "wasn't royal enough." A family feud with her father, Thomas Markle, was quickly made
very public
and, when he didn't attend the wedding, the heat was turned onto Meghan.
Her dad reportedly hasn't met his grandson yet.
Thomas Markle made claims back in 2018 on
British television
breakfast show,
Good Morning Britain,
that Meghan had simply "ghosted" him, and he said: "I've still never met my son-in-law. Why couldn't Prince Harry have got on a plane and flown to see me to ask for her hand?"
Sources claim that Meghan has cut all ties with her dad...
Sources
said that "it's a terribly sad situation but Meghan has made the very difficult decision that she doesn't have an active relationship with her father anymore." "It's obviously heartbreaking for her but she has to protect herself, her husband and her son."
Meghan has also been branded a "diva" since she became royalty.
Reports came through that Meghan was extremely high-maintenance in the palace and servers who worked for her had reportedly even quit their jobs due to her behavior. Of course, none of these reports are reliable, but they certainly made their way through newspapers around the world.
And, of course, there were reports of her supposed feuds with Kate Middleton...
It was
reported
that Meghan left Kate "in tears" after a strict bridesmaid fitting for Princess Charlotte. But, despite many claims that the sisters-in-law are actually very close, tabloids in both the U.K and the U.S. like to state otherwise, saying that Kate is "fed up" of Meghan's high-maintenance attitude.
Even the Duke and Duchess' habit of flying in private jets caused a stir in the media...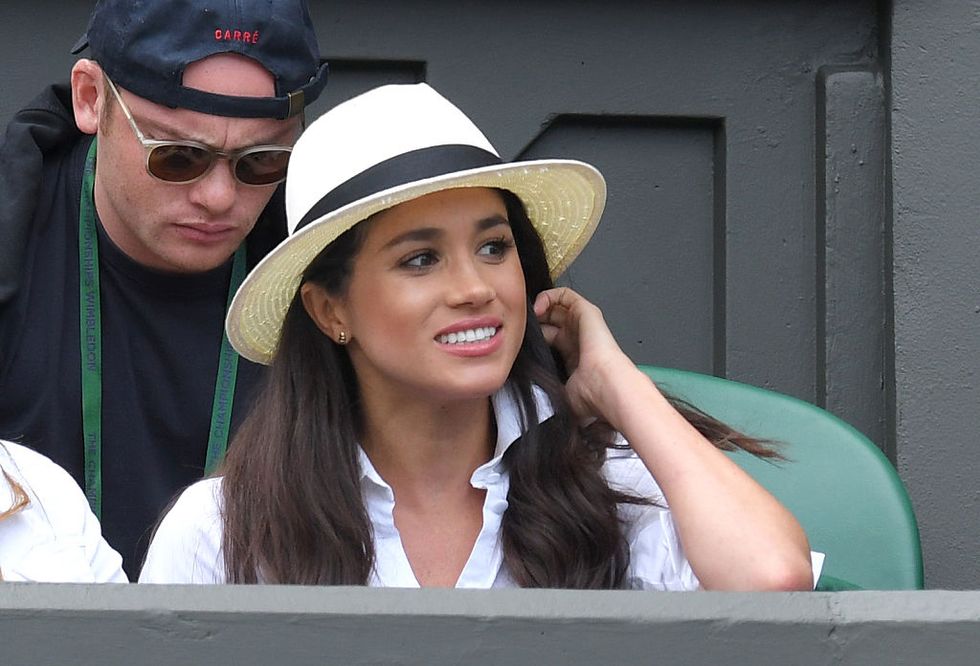 Amid current conversations about climate change, many people have noticed that the couple often use a private jet to fly from one part of England to the other, an extremely wasteful method of travel that will ultimately damage the environment. But, of course, Meghan was the one who faced most of the heat for this. The couple also recently made £2.4 million refurbishments to their Windsor home, Frogmore Cottage, which British taxpayers
were not
happy about - this was obviously all Meghan's fault too *eye roll*.
Meghan's parenting style was also criticized...
She was repeatedly mom-shamed after paparazzi snaps emerged of her awkwardly holding baby Archie - a struggle that any new mom can
totally relate
to. Shaming a new parent is completely uncalled for, and this made it very obvious that the press were desperate to stir hate.
Meghan's eventful life is something that the papers simply love to pick apart...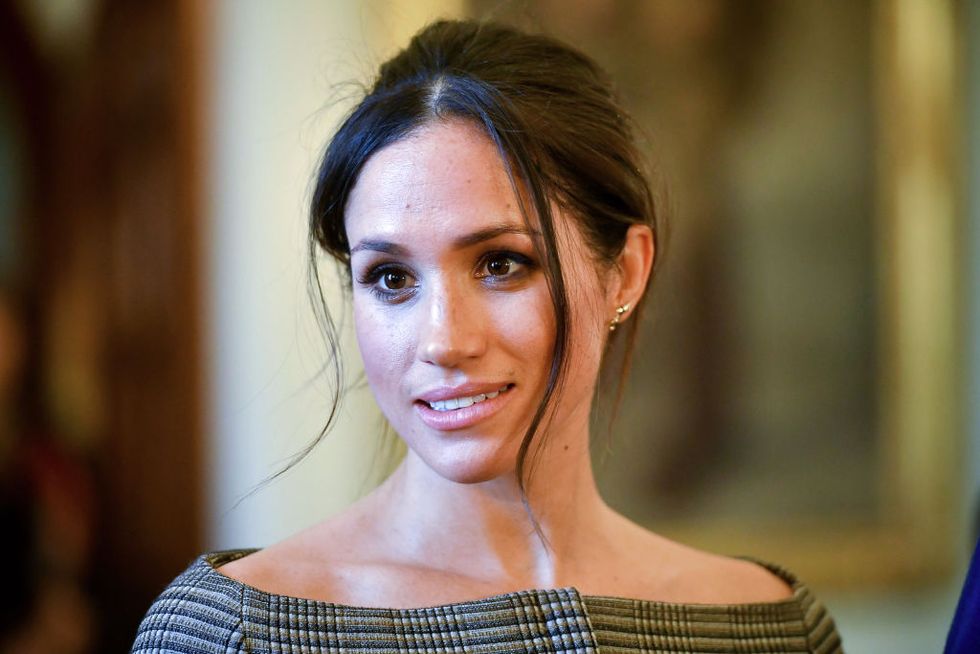 And it seems that British tabloid paper, The Mail on Sunday, took things a step too far by publishing an intimate and private letter that Meghan wrote to her father earlier this year.
The Duke and Duchess had no choice but to take legal action against publishers of the Daily Mail...
This decision came as Prince Harry made a highly personal attack on the British tabloid press over the treatment of his wife, saying that he could "no longer be a silent witness to her private suffering."
It was taken very seriously...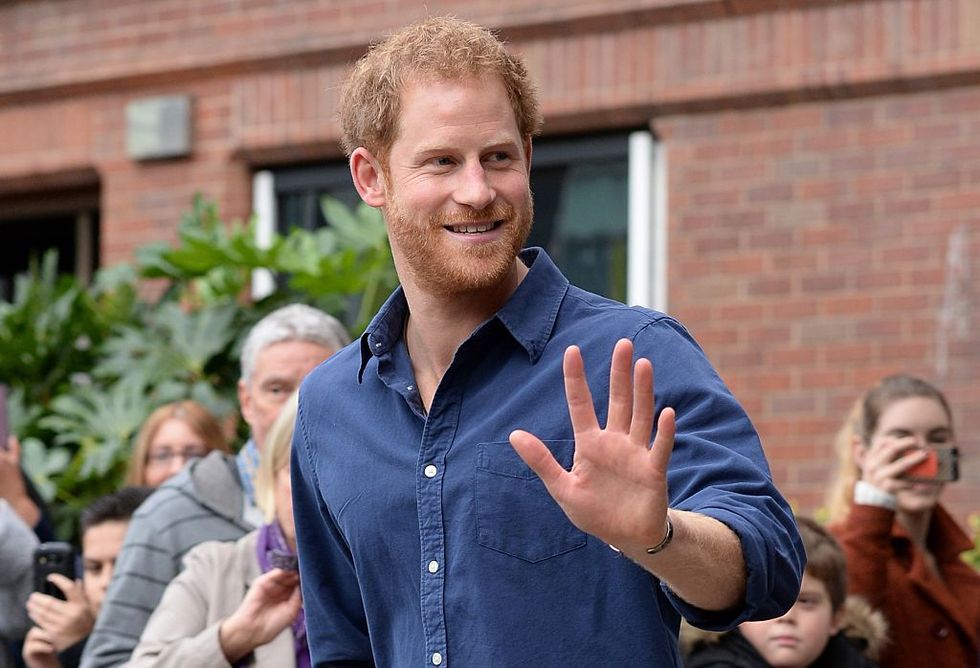 In a statement on the
Sussex's official website,
Harry announced that he will be going after the publishers of the Daily Mail for the misuse of private information, infringement of copyright, and the breach of the Data Protection Act 2018.
Harry issued an emotional statement...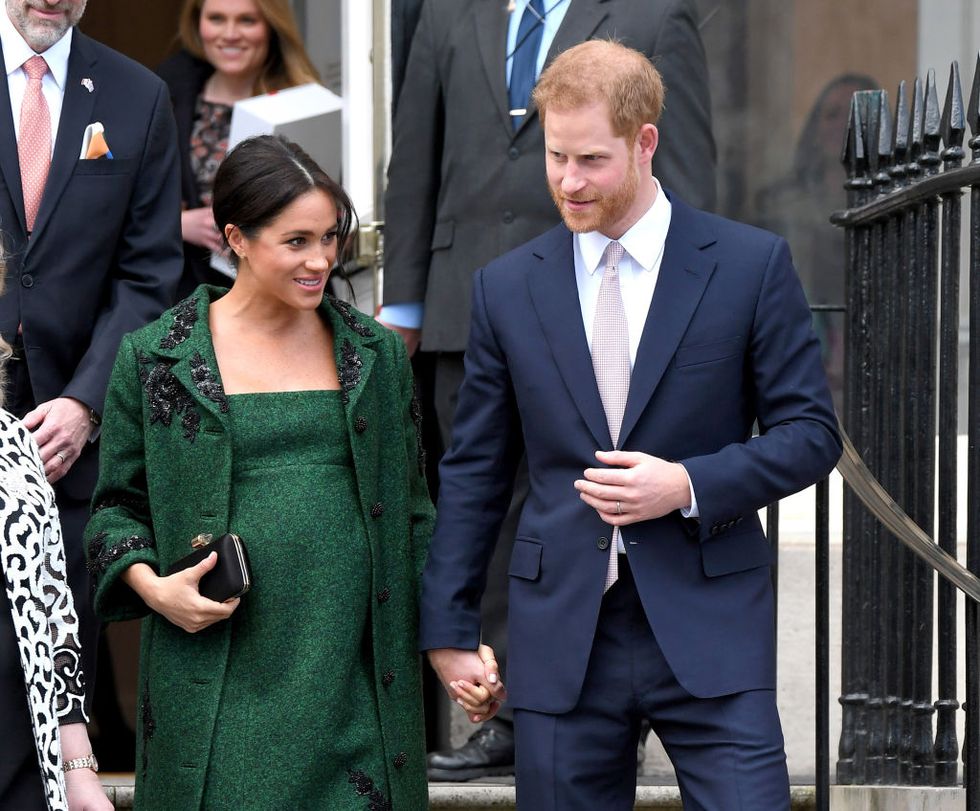 "As a couple, we believe in media freedom and objective, truthful reporting. We regard it as a cornerstone of democracy and in the current state of the world – on every level – we have never needed responsible media more," he wrote. "Unfortunately, my wife has become one of the latest victims of a British tabloid press that wages campaigns against individuals with no thought to the consequences – a ruthless campaign that has escalated over the past year, throughout her pregnancy and while raising our newborn son."
"Up to now, we have been unable to correct the continual misrepresentations..."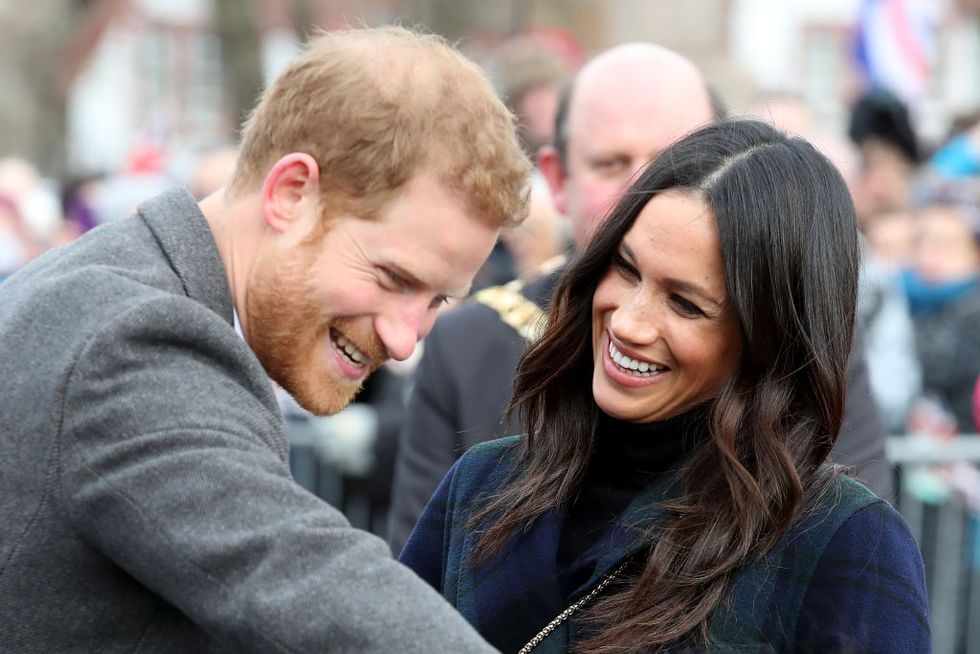 ...something that these select media outlets have been aware of and have therefore exploited on a daily and sometimes hourly basis." He went on to say: "It is for this reason we are taking legal action, a process that has been many months in the making. The positive coverage of the past week from these same publications exposes the double standards of this specific press pack that has vilified her almost daily for the past nine months; they have been able to create lie after lie at her expense simply because she has not been visible while on maternity leave. She is the same woman she was a year ago on our wedding day, just as she is the same woman you've seen on this Africa tour."
Shortly after the case was announced, a heartbreaking clip of Meghan opening up about her struggles surfaced online.
The Duchess was speaking as part of an ITV documentary.
She opened up about the reality of living under the glare of the media spotlight...
When asked how long she can manage the constant onslaught of attention, lack of privacy and ongoing tabloid rumors, Meghan revealed she just takes "each day as it comes," adding, "I think the grass is always greener. You have no idea. It's really hard to understand what it's like. I know what it seems like it should be, but it's a very different thing,"
People
reports.
The Duchess looked to be holding back the tears.
"I really tried to adopt this British sensibility of a 'stiff upper lip.' I really tried, but I think that what that does internally is probably really damaging," she explained.
She also pointed out that she knew life as a royal "wouldn't be easy."
And that an element of scrutiny is to be expected - but only to a certain level. "I never thought that this would be easy, but I thought it would be fair. And that's the part that's really hard to reconcile," she said. "If things were fair … If I'd done something wrong, I'd be the first one to go 'Oh my gosh, I'm so sorry. I would never do that,' " she added. "But when people are saying things that are just untrue and they are being told they're untrue but they're allowed to still say them — I don't know anybody in the world who would feel like that's okay."
But then the interview took a heartbreaking turn...
When asked if it "would be fair" to say that she's "not really okay, as in it's really been a struggle," Meghan responded, "Yes." "It's okay," she said. "The good thing is that I've got my baby and I've got my husband and they're the best." Meghan even thanked the presenter for asking how she is coping, saying: "Not many people have asked if I'm OK."
The impact of the clip was huge.
ITV's @tombradby spoke to Meghan as he gained exclusive access to the royal couple as they toured Africa for 10 day… https://t.co/xmPU6tgSAc

— ITV News (@ITV News)1571400047.0
The clip quickly circulated Twitter, with people flocking to support Meghan and slam those who have continually been throwing her abuse.
A couple of months ago, it was announced that the couple will be taking a much-deserved break.
The pair broke royal tradition this Christmas...
And now, things have taken a shocking turn...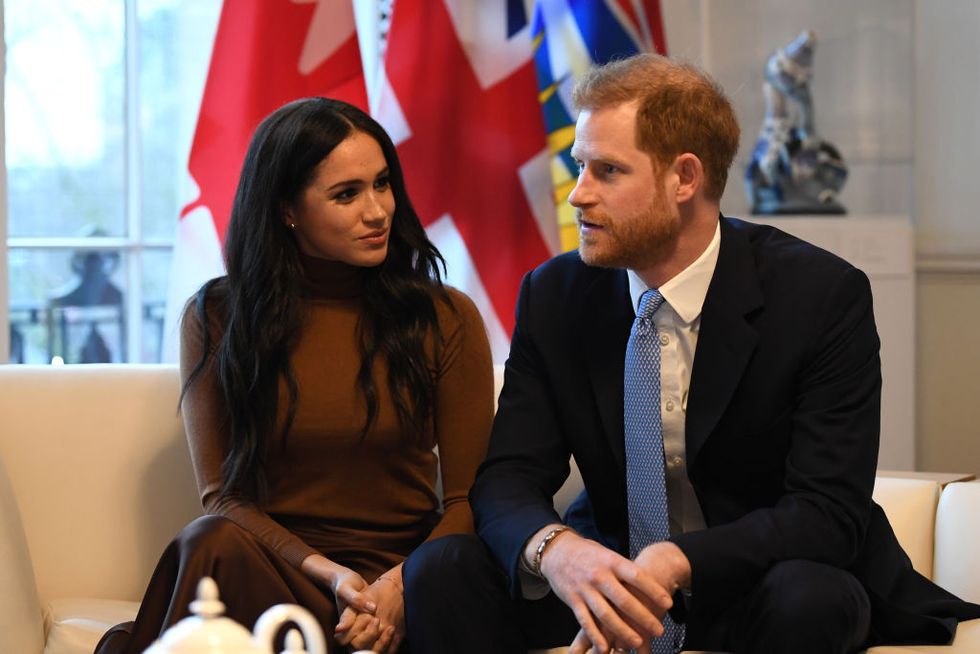 Last week, the royal couple announced via their joint Instagram page that they were stepping down as senior members of the Royal Family. "After many months of reflection and internal discussions, we have chosen to make a transition this year in starting to carve out a progressive new role within this institution. We intend to step back as 'senior' members of the Royal Family and work to become financially independent while continuing to fully support Her Majesty The Queen," the post read.
The couple will now split their time between North America and the UK.
This is a huge deal.
Their move is bound to shake things up. "We look forward to sharing the full details of this exciting next step in due course, as we continue to collaborate with Her Majesty The Queen, The Prince of Wales, The Duke of Cambridge and all relevant parties."
Apparently, the pair didn't tell anyone about the news, instead opting to break it through Instagram.
BBC
, no other senior members of the Royal Family were consulted - including the Queen - and Buckingham Palace is "disappointed." The report also claims that senior royals are said to be "hurt" by the controversial announcement.
The Queen has officially responded.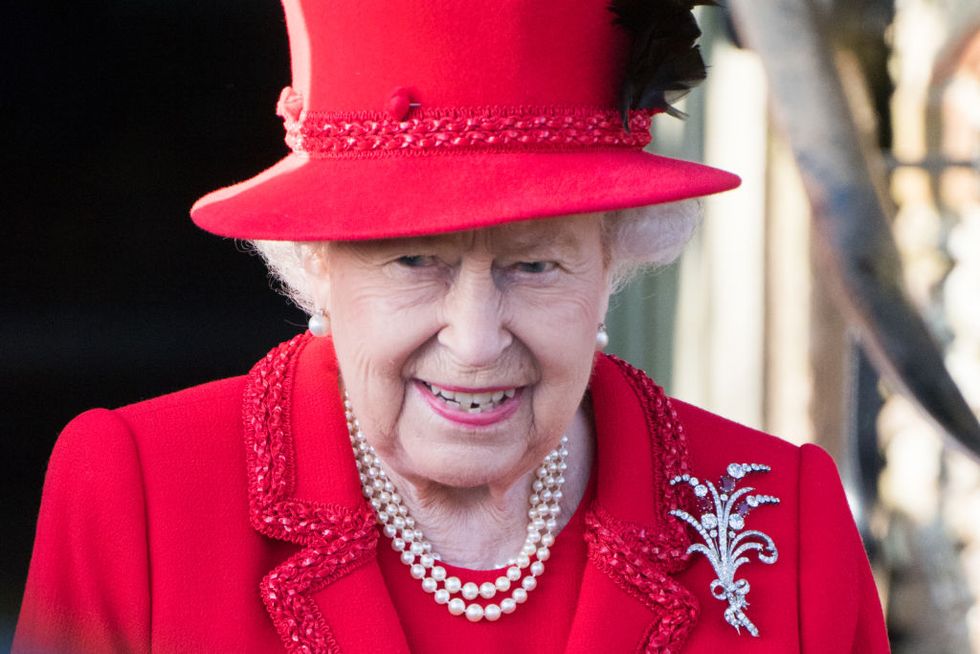 She released the statement yesterday after a "crisis meeting" was called.
And when the 2-hour meeting came to an end...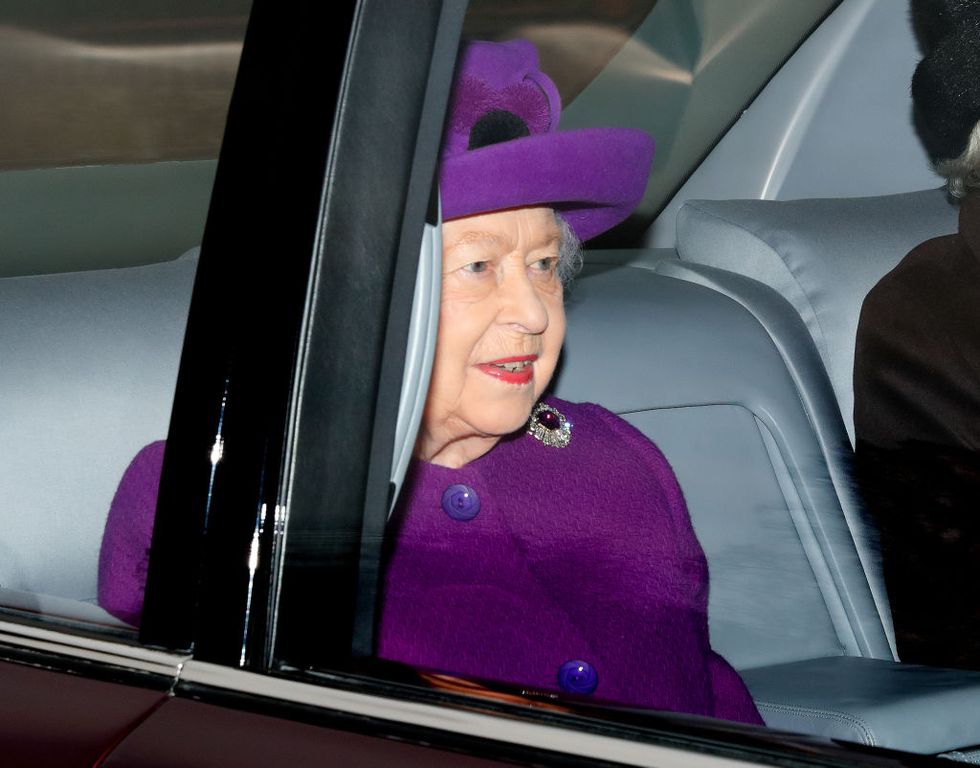 This statement was released: "Today my family had very constructive discussions on the future of my grandson and his family. "My family and I are entirely supportive of Harry and Meghan's desire to create a new life as a young family. Although we would have preferred them to remain full-time working members of the Royal Family, we respect and understand their wish to live a more independent life as a family while remaining a valued part of my family." And that wasn't all...
The Queen went on to say that the issues at play are "complex."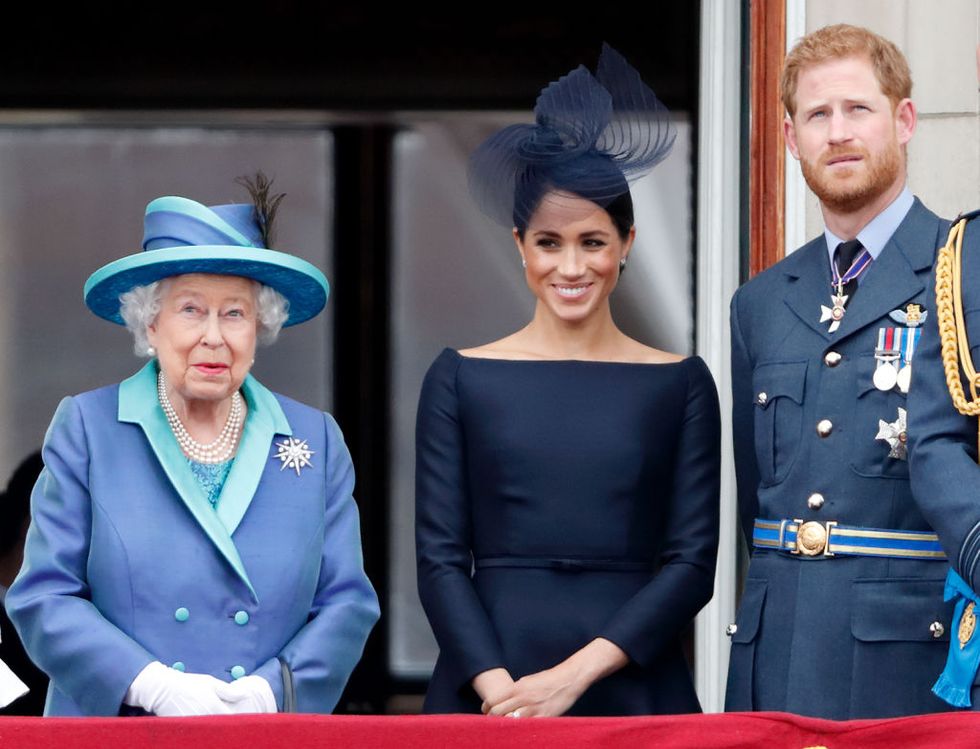 "Harry and Meghan have made clear that they do not want to be reliant on public funds in their new lives. "It has therefore been agreed that there will be a period of transition in which the Sussexes will spend time in Canada and the UK. "These are complex matters for my family to resolve, and there is some more work to be done, but I have asked for final decisions to be reached in the coming days."
Twitter exploded with reactions to the news, and they were certainly mixed.
It's perfectly ok for Harry & Meghan to step back from royal duties. Clearly they're not happy. What's not ok is c… https://t.co/m3dwC1ifSK

— common sense (@common sense)1578554305.0
Some were outraged, claiming that Meghan and Harry shouldn't be able to rely on the taxpayer while they become finically independent.
Others praised the royal couple for the move.
The British press this morning have just proved why Harry & Meghan were spot on with their decision. Only a media t… https://t.co/pbH5xBWpcG

— People and Politics (@People and Politics)1578564574.0
The reactions have been strong, to say the least.
But the latest person to have their say is no other than Piers Morgan...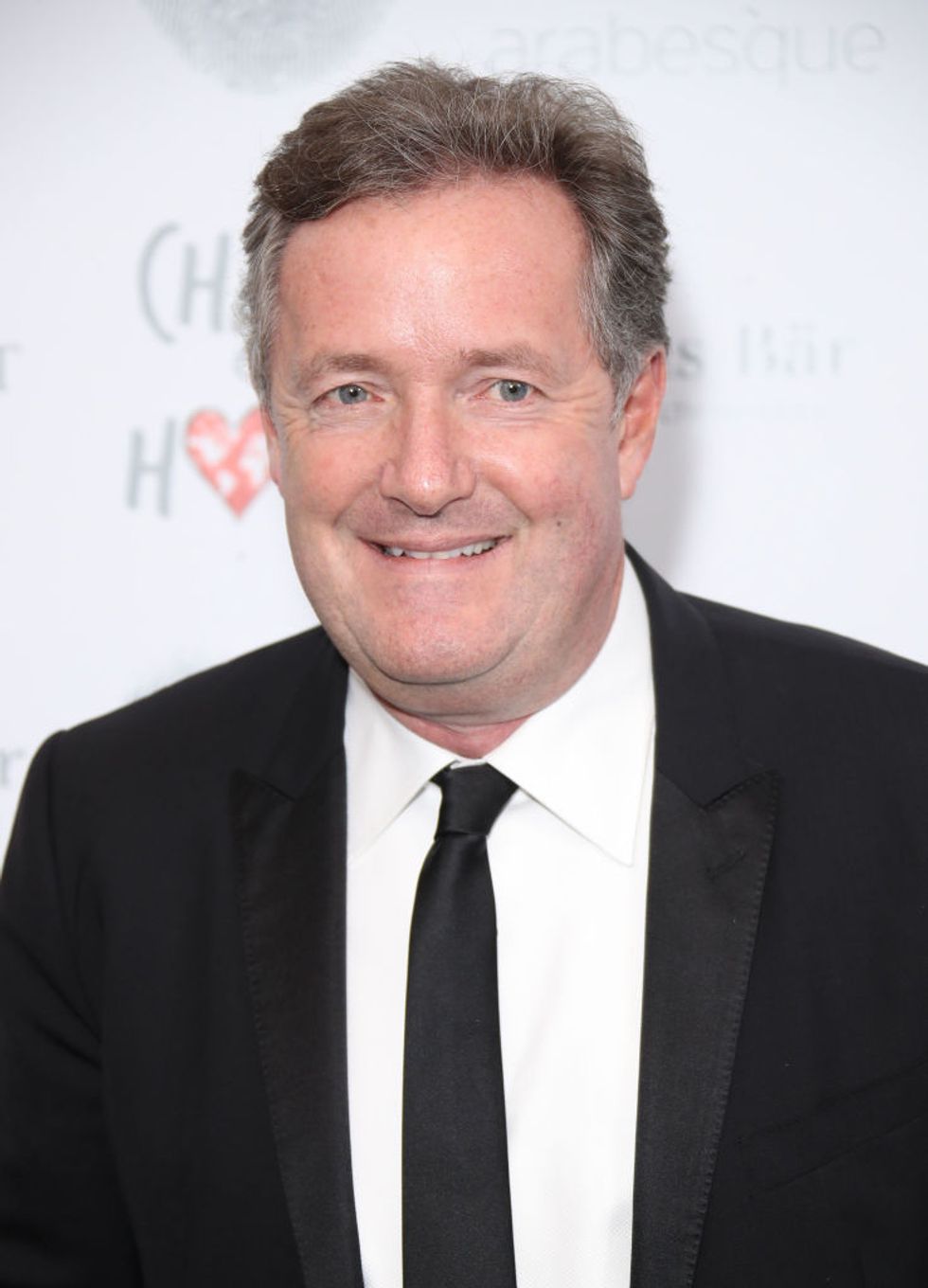 We all know that he isn't exactly Meghan's biggest cheerleader, in fact, he's an out and proud critic of the couple.
But what he's had to say is utterly brutal, even by his standards.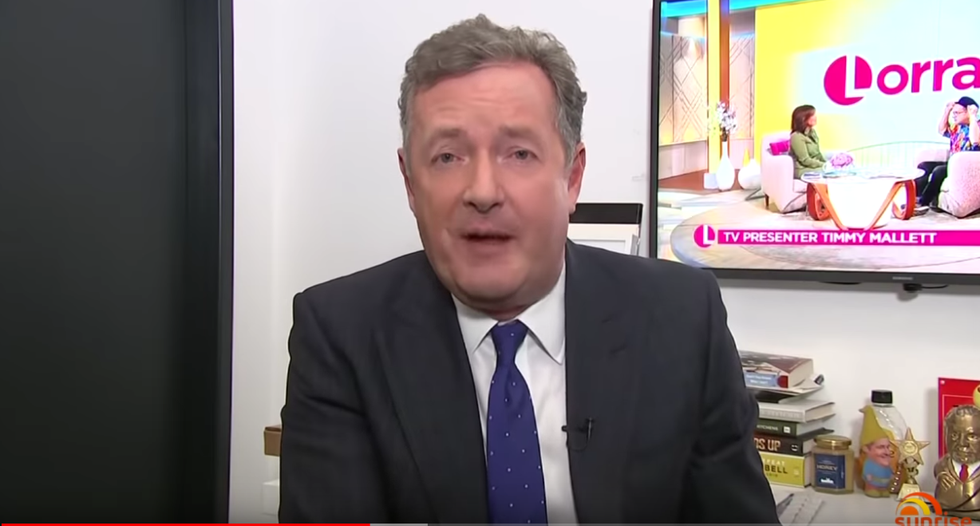 The TV presenter went on a ruthless rant about the royal couple on live TV this morning. Keep scrolling for the full clip.
He branded Meghan a "ruthless status seeker."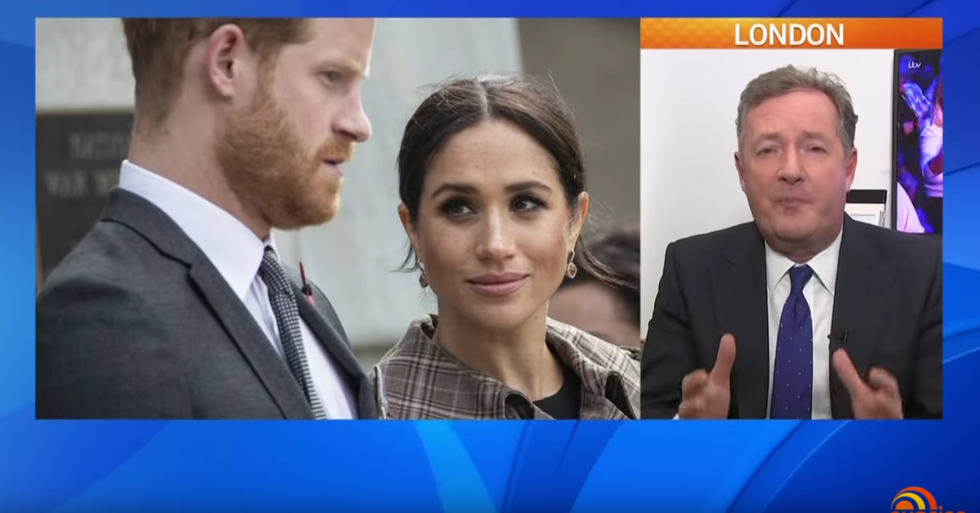 While being interviewed by
Sunrise
, the TV presenter had no shame in going in on the Dutchess. "It really cemented in me a feeling that Meghan Markle is not quite what she seems, that she's actually somebody who I think is a pretty ruthless social climber who has spent her life using people, and moving on and ditching them," he said. And of course, he didn't stop there. In fact, he was just warming up...
He decided to bring up his former friendship with Meghan...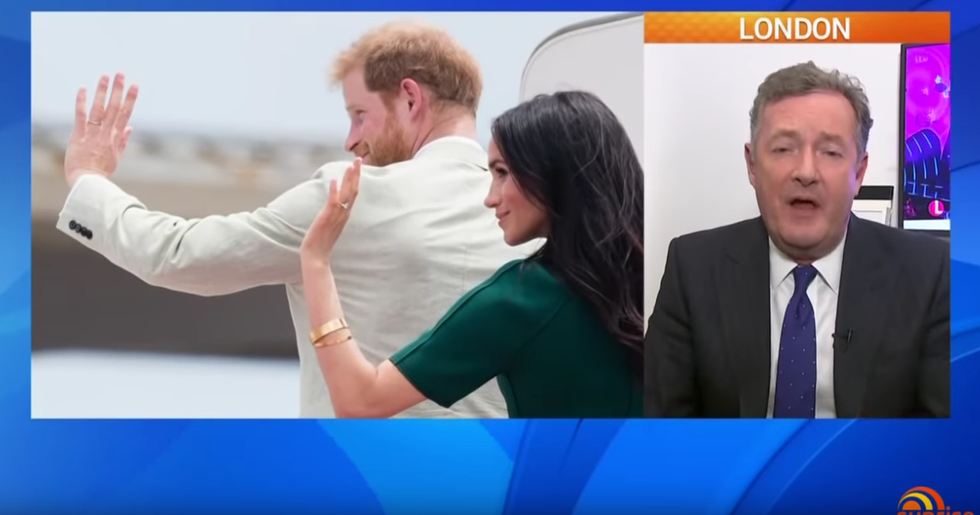 Yep, it may come as a surprise but the pair actually used to be
friends
. The TV presenter claimed that the pair struck up a friendship when she confessed that she was a fan of his, even going for drinks together. But, according to Morgan, Meghan ghosted him.
At first, Morgan admitted he was a fan.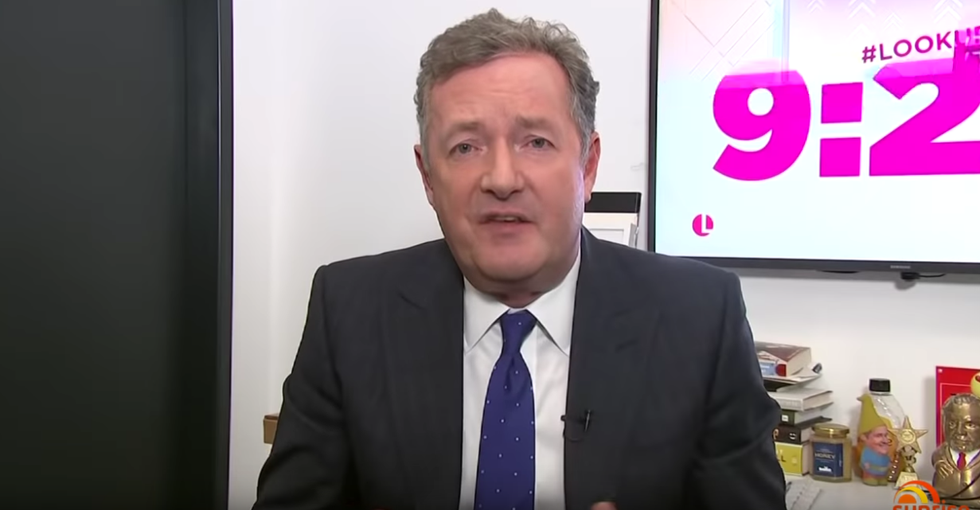 "Through the engagement and the wedding she got universal praise - including from me," he told the show.
"I was like, 'whatever's happened with my friendship with her, I think she'll be good news for the royal family.'
"But then around the time of the wedding, you may remember, all the stuff around her dad - who she disowned - and her family, none of whom came to the wedding."
He went on to say she has a history of "ditching" and "disowning" people.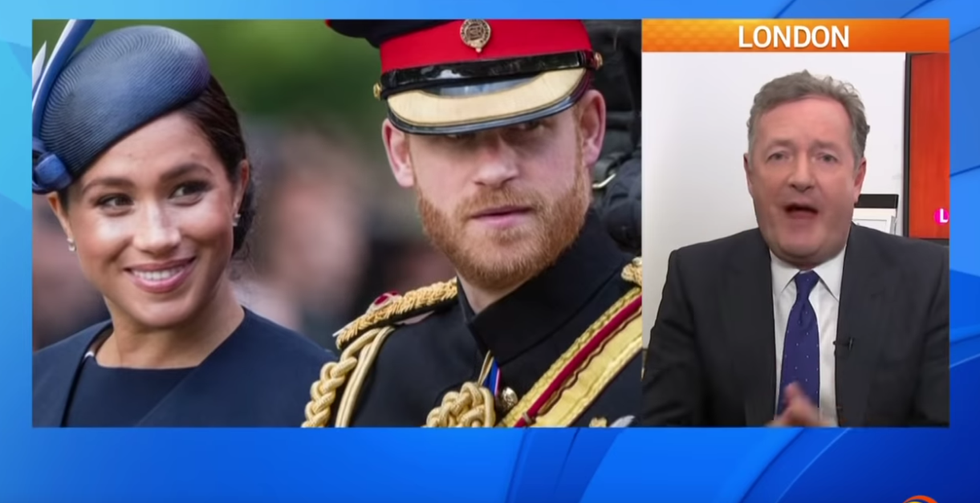 "Then all these stories about what she did to her ex-husband, that she effectively fired him by sending him through the mail his rings."
He continued: "And then loads of other people said 'she ghosted me, she dumped me, she ditched me."
Morgan said that Meghan's supposed habit of "ghosting" is an "unpleasant trait" to have.
And he claimed that her past behavior has clouded public opinion. It seems like the chaos is far from over. Meghan and Harry have recently been accused of photoshopping their family Christmas card, keep scrolling to find out why.