Christmas is quickly approaching, which you're probably well aware of - especially if you have that one Facebook friend who hasn't stopped posting countdowns since June. Carol singers will soon be at your door, your local shopping centre will be decorated in lights, and people will be bulk buying peanuts and Pringles like it's the apocalypse.
So, even if you're the bah-humbug of the family; it's time to start your Christmas shopping. And if you're in the situation where you just don't know what to get someone - whether it's for your work's secret Santa or a gift for the brother-in-law you don't really like. Don't worry, we've got your back.
Because we have created the ultimate list of Christmas presents, which are guaranteed to bring joy to those who receive them. And, if you're stuck for a reply when people ask what you want for Christmas - here's your solution. You'll probably want to order one for your friend, and one for yourself.
They're all from Novelty Christmas. And they have free worldwide shipping!
Stress-Relieving Pimple Popper Toy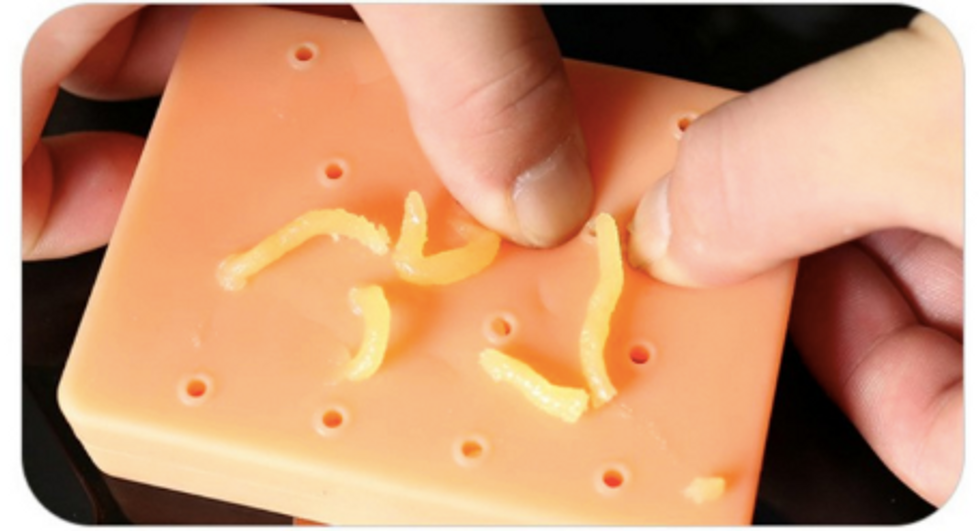 It's the perfect gift for those that love squeezing spots. We all have that one friend that watches YouTube compilations of blackhead extractions and spot squeezing. You can buy it at
Novelty Christmas
- and there's worldwide shipping!
Yes, the perfect product does exist.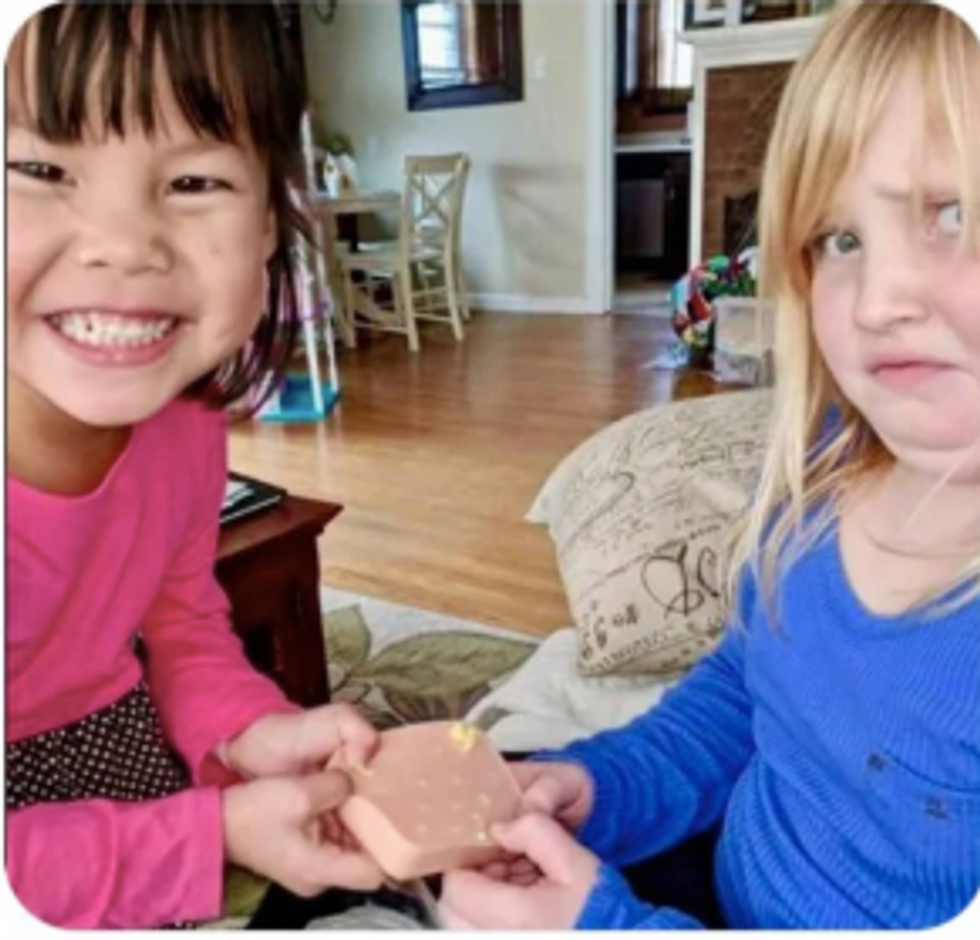 You'll either have the first or second reaction to this gift, but either way, you'll be able to destress and pop some zits. And, it's on sale for £12.99.
Because they're going to pop spots anyway.
Zit-squeezers are a special breed of human and they'll not quit their gross habit for anybody. But with this gift, at least they won't be squeezing actual spots.
Donald Trump Toilet Paper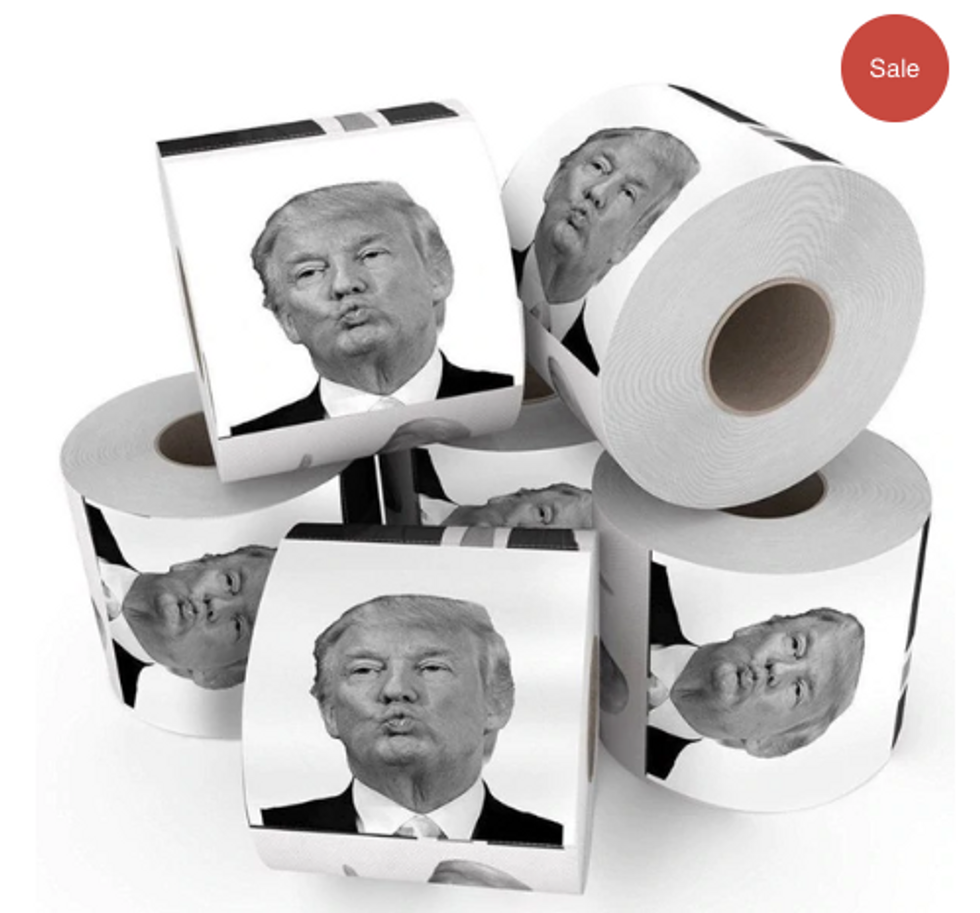 Because quite literally wiping your ass on the President is bound to make your toilet experience a memorable one.
And no, we're not talking shit.
Yes, this product really exists, and you've only just realised how much you actually need it in your life.
Real Thug Life Glasses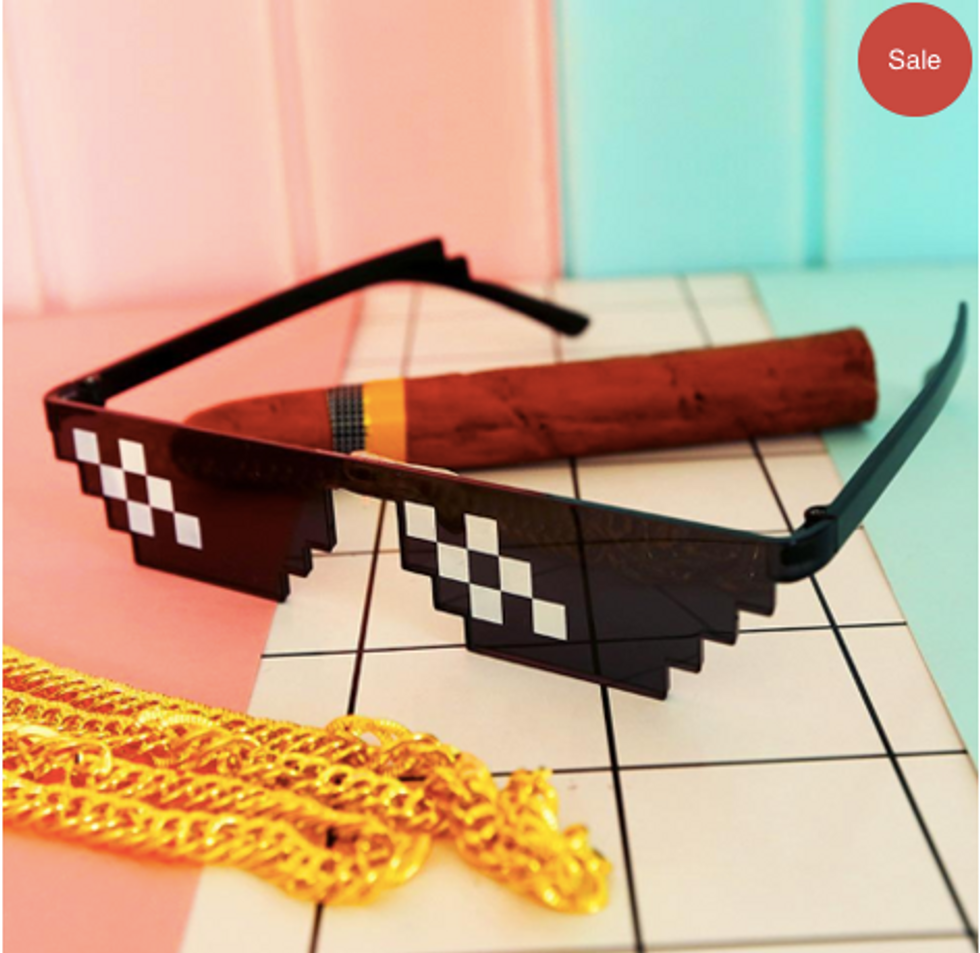 If you live the thug life or know someone who does, these glasses fit right into a Christmas stocking - and they're seriously badass.
Just don't buy them for your nana - please.
Because you don't choose the thug life, the thug life chooses you. Btw, they're only £4.99.
Baby Mustache Dummies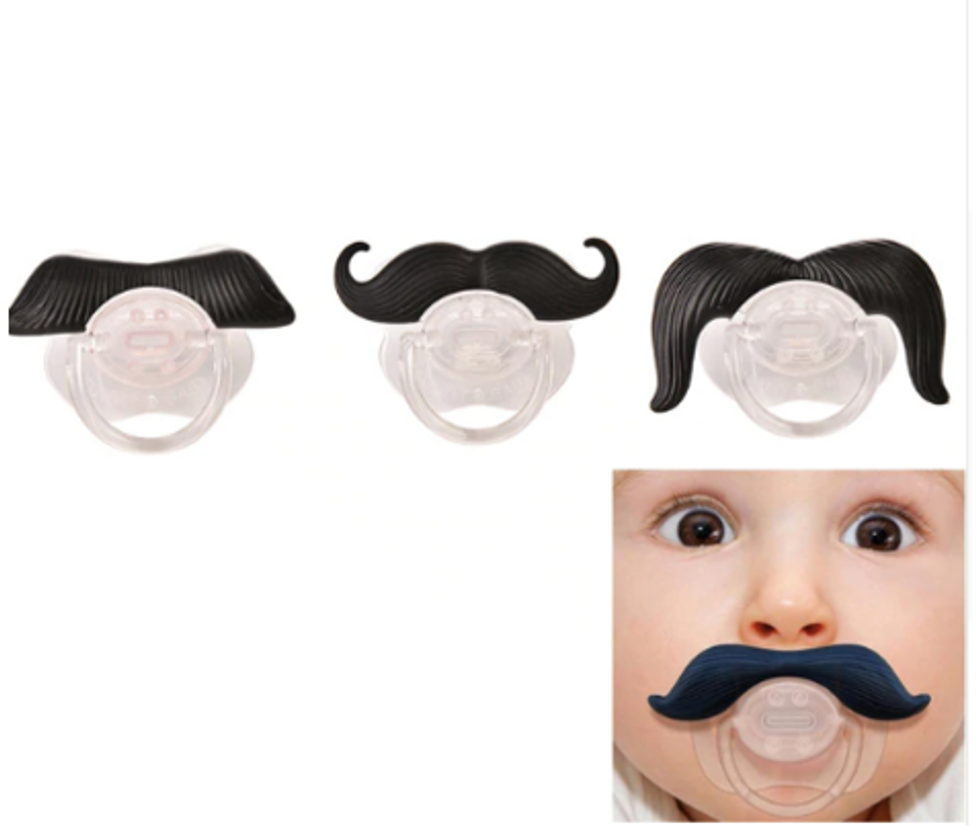 This is parenting done right. Turn your baby into a mini Freddy Mercury with these moustache pacifiers.
But they're also adorable.
Let's face it. It'd be pretty hard to get angry at your kid when they're sporting a mini moustache, even if they have just thrown spaghetti on the white carpet.
Anti-Stress Squishy Donuts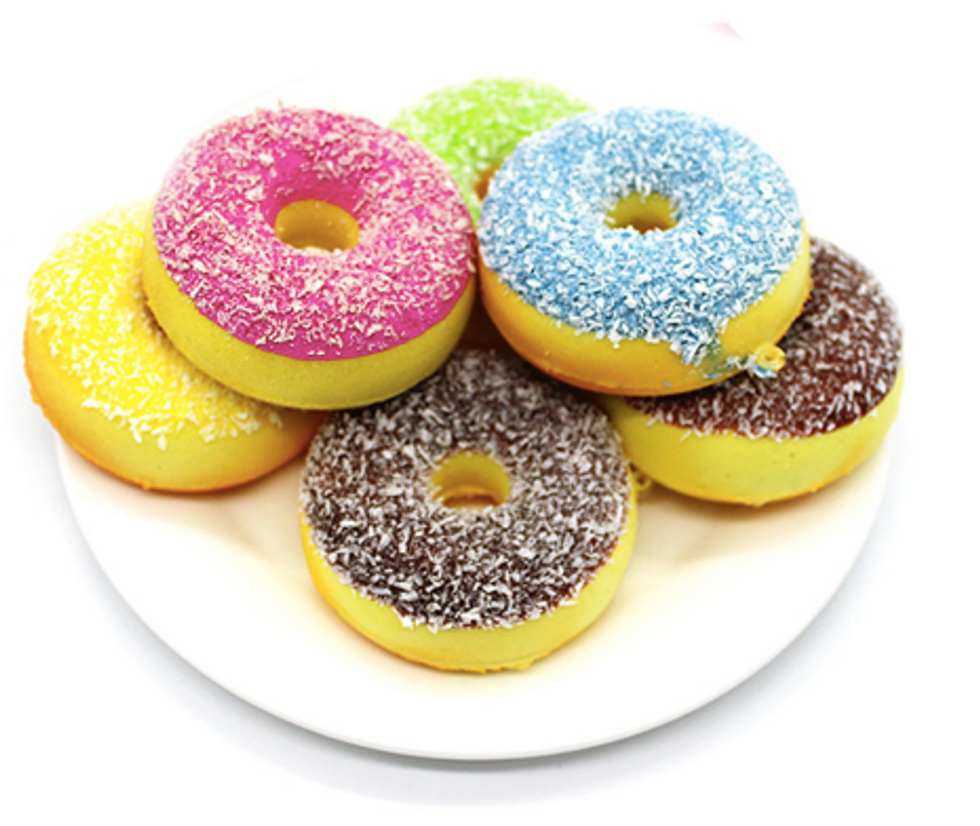 No, you can't eat these bad boys, they're anti-stress donuts for when the anger hits. Which makes them perfect for breakfast, lunch, and dinner.
Because life makes you hangry.
Hanger takes over the best of us, but these cute little donuts will make everything ok again - we promise.
Just don't actually eat them.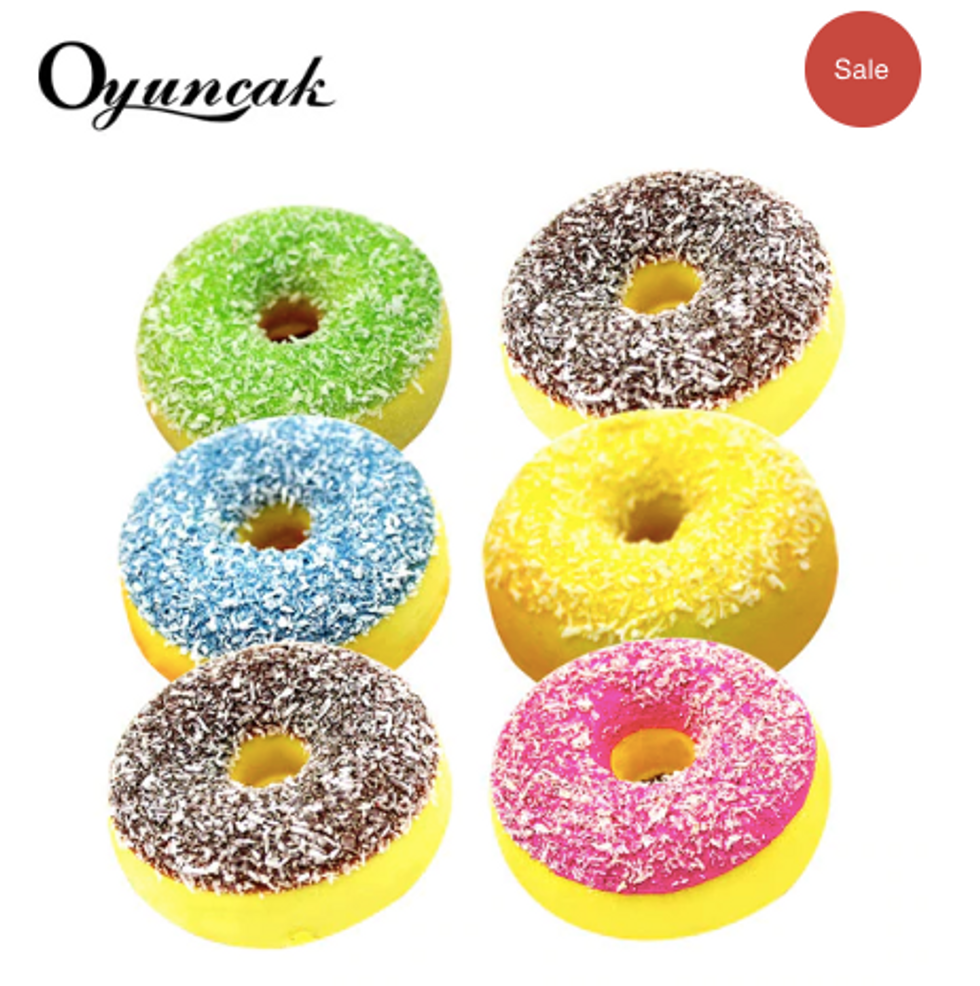 We know, it's tempting. But these little squishes will only solve your anger, not satisfy your hunger.
Toilet Golf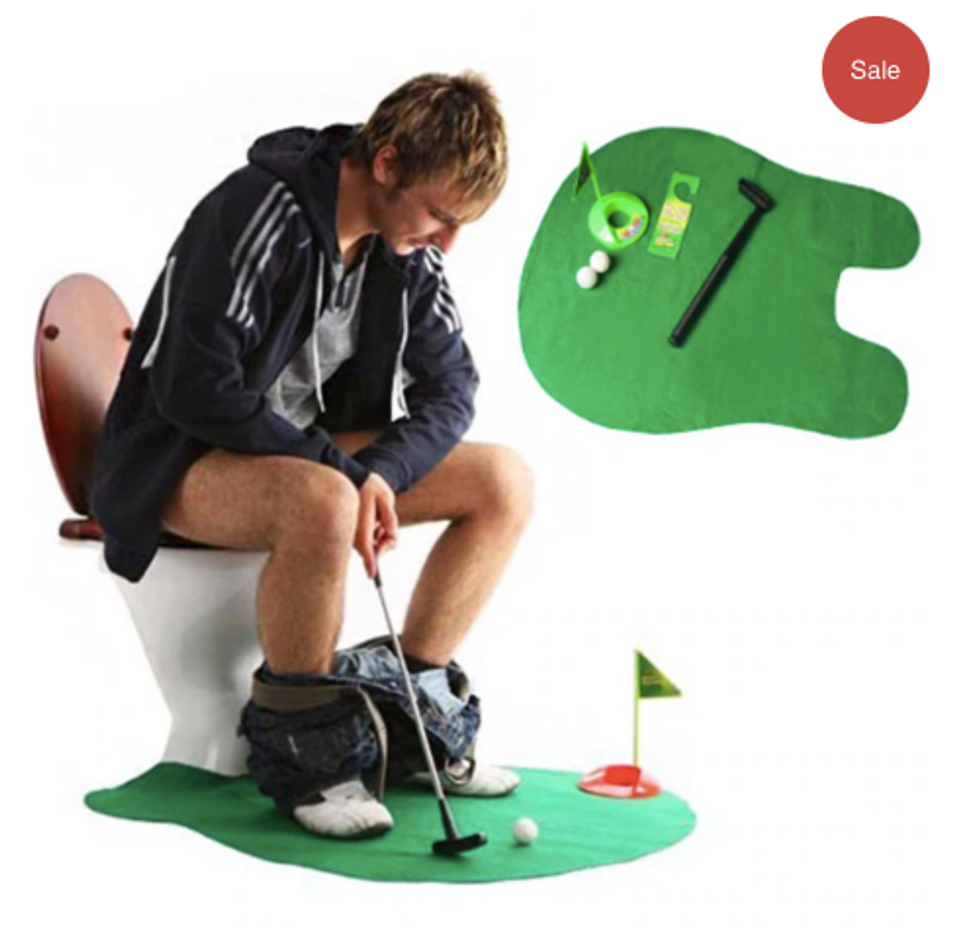 Another way to lighten up your bathroom experience. This is great for those who spend hours on the toilet. Just hope they get a hole-in-one.
Electric Shock Lie Detector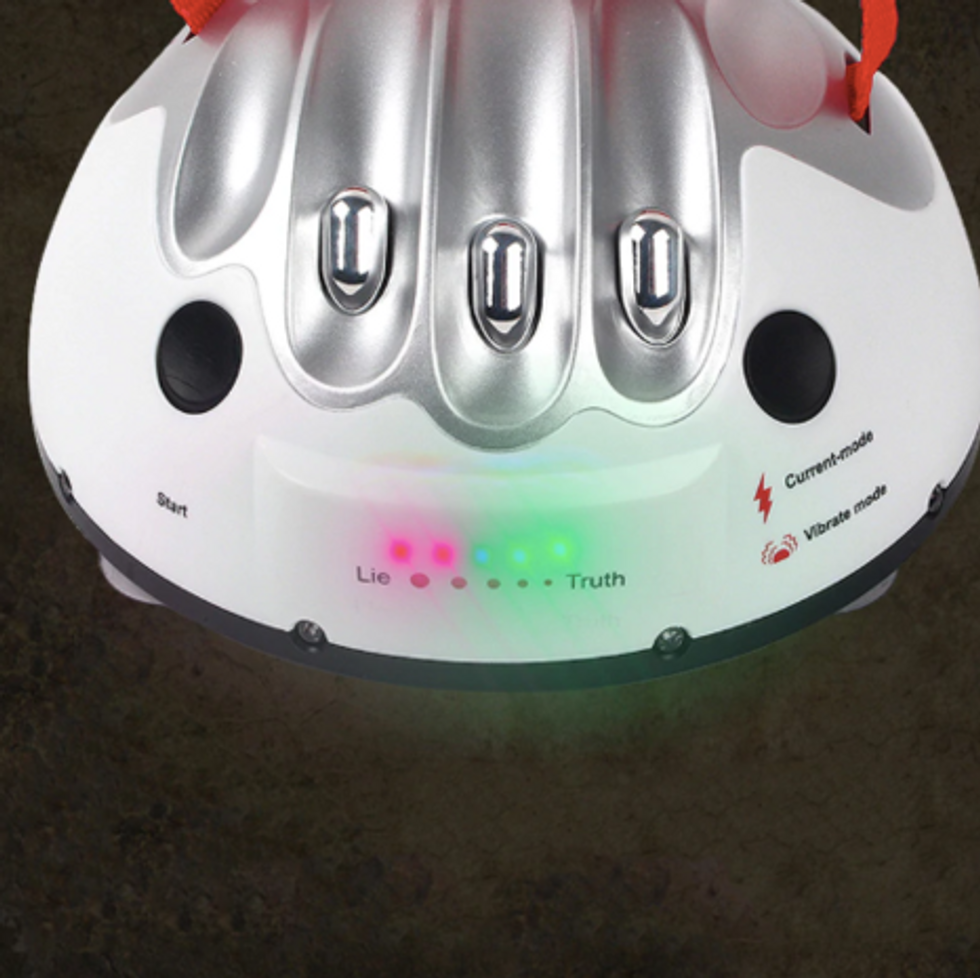 Now, this could cause some family arguments. Just don't let your aunt and uncle, who are already on the verge of divorce, get their hands on this.
Although...
It is a great way to catch put bullsh*tters, and they get an electric shock for having the audacity to lie to you.
Penis-Shaped Decompression Toy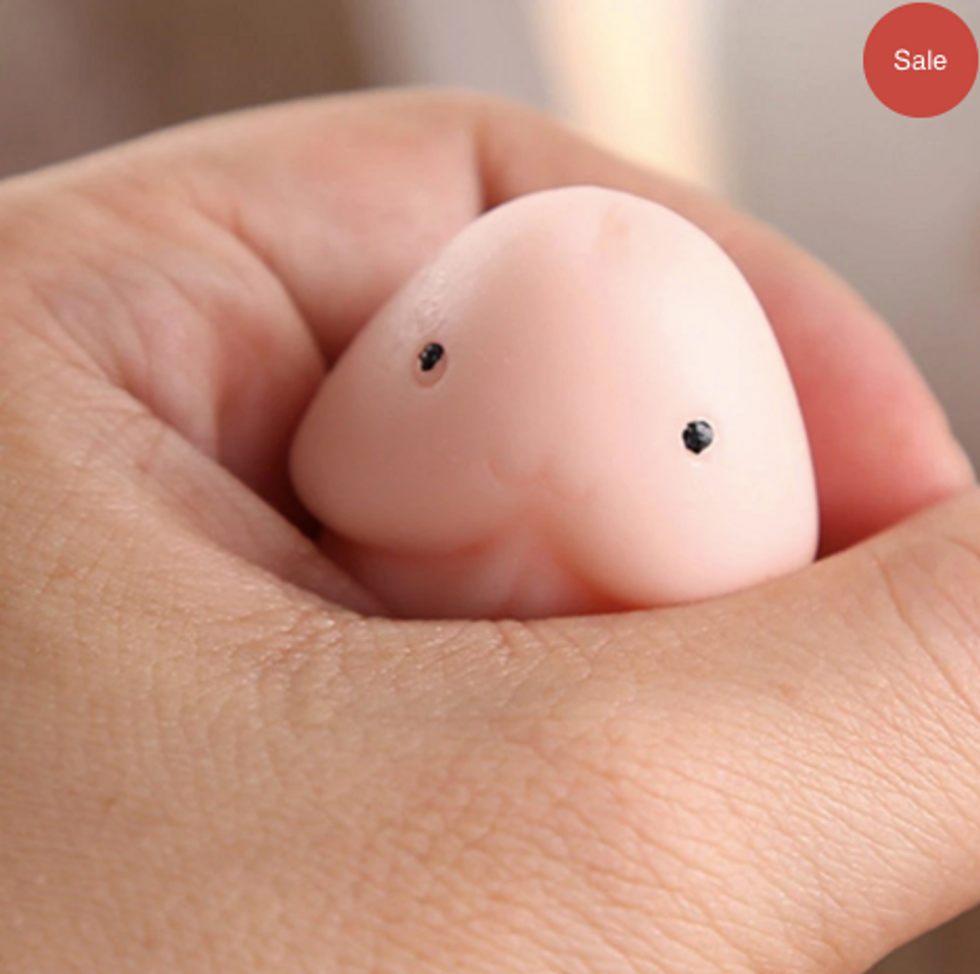 It's kind of..... cute. Right? And it's currently under a fiver because it's on sale for only £4.99.
And it sticks to everything.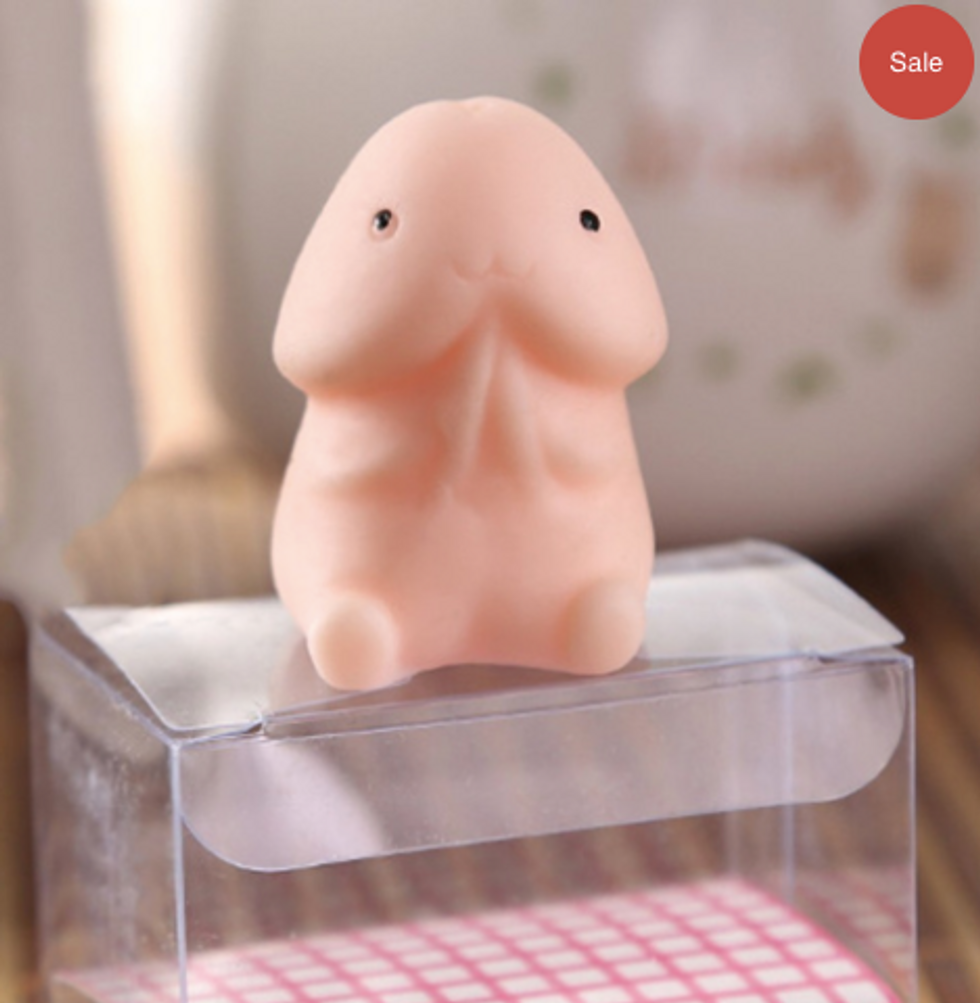 Which is pretty funny, especially if you have that one relative that always fall asleep on the couch early Christmas day.
Magic Pen With Disappearing Ink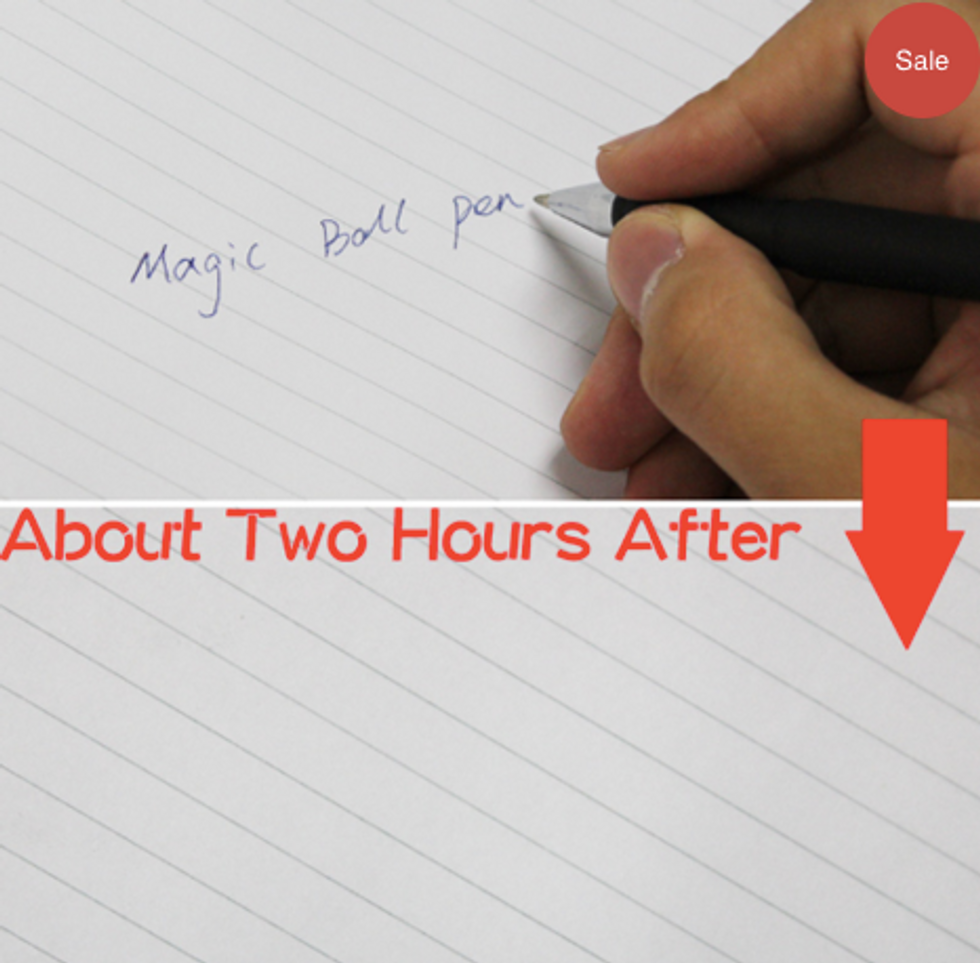 The ink from this pen disappears after an hour, which could be pretty useful. Write down your chores for the day, and watch them vanish. Because then you don't have to do them, right?
An Interactive Fetch And Treat Dog Toy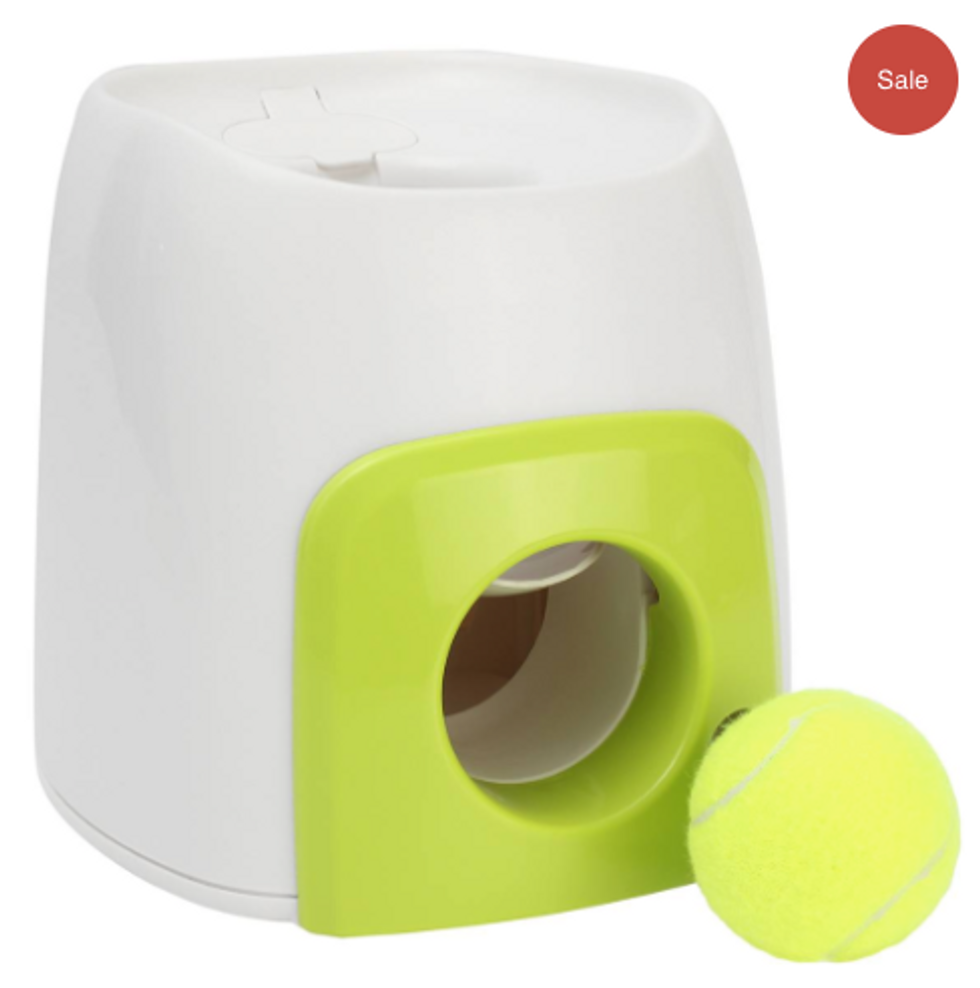 Because sometimes you really can't be bothered throwing tennis balls all day for your hyperactive doggo or doge.
And you can pretend you're a professional tennis player.
When your pooch has had enough of playing fetch: grab your racket and pretend you're the next Andy Murray.
Toilet Football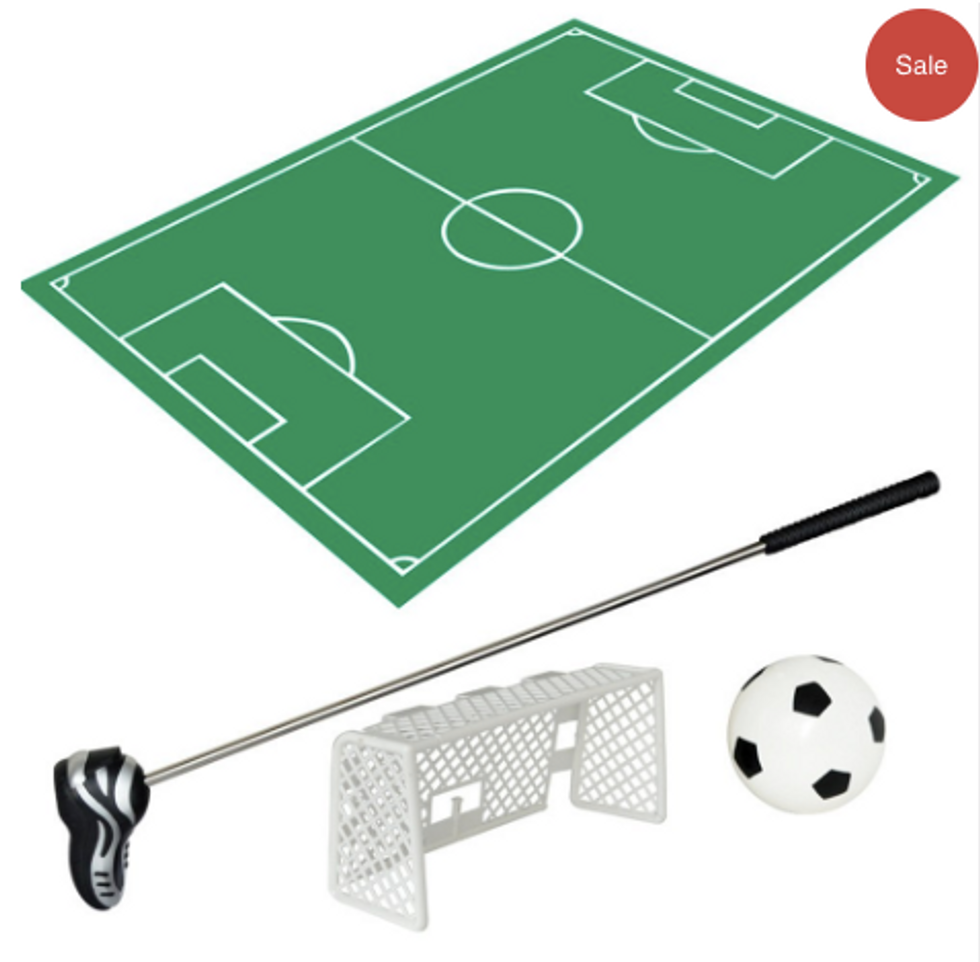 If you're not a fan of golf or tennis, what about bringing the football pitch into the bathroom?
Because some people really do spend too much time on the toilet.
And they need something to keep them from boredom. So if you hear your husband cheering in the bathroom, he's probably just scored a goal.
Dog Christmas Jumpers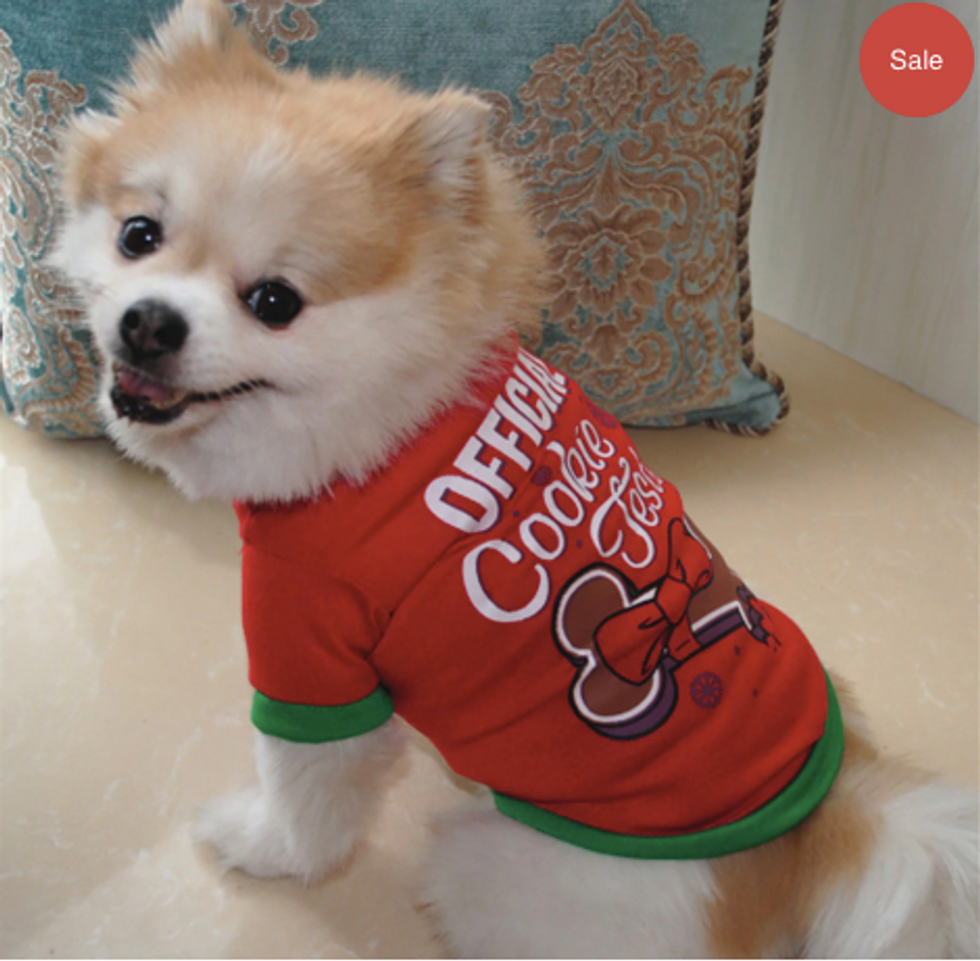 Don't leave your dog out of the Christmas fun. Dress your doggo up in an adorable Christmas outfit and let them join in with the festive spirit.
And no doggo is left out.
These cute jumpers are available in sizes small, medium, large, and extra large. So don't worry about your pooch being left out.
3D DIY Fingerprint Needles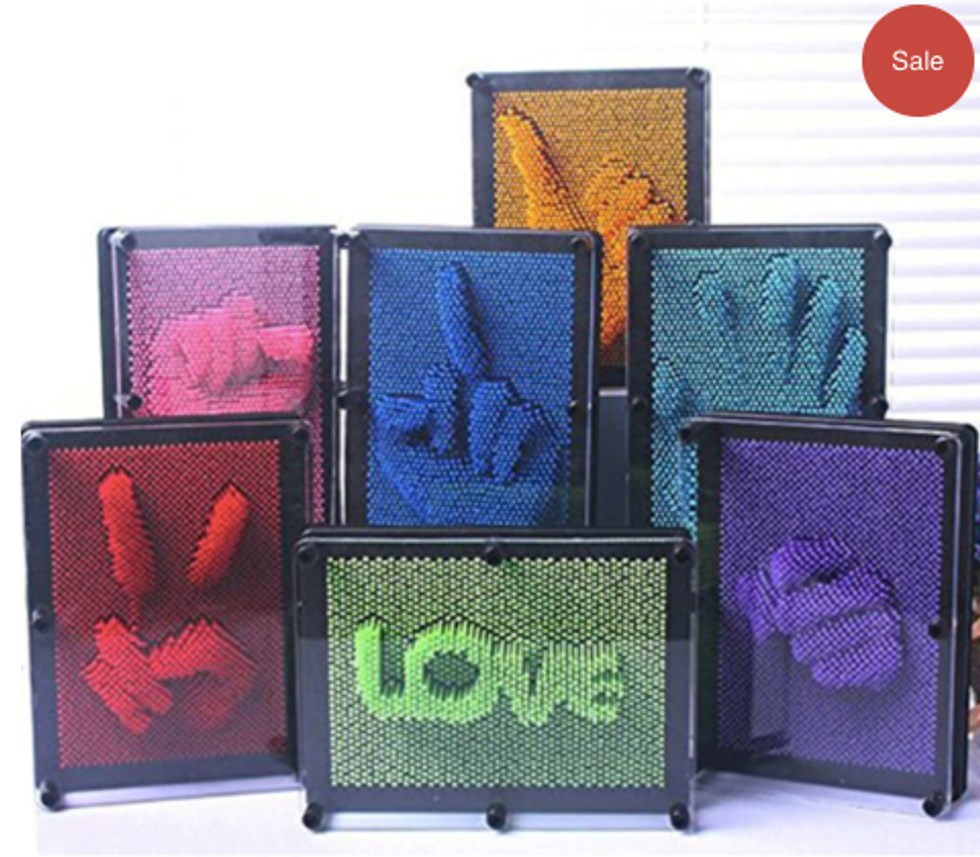 Get creative and make your own patterns and designs. And they're on sale from £20.00 to £9.99!
Fun Plastic Straw Glasses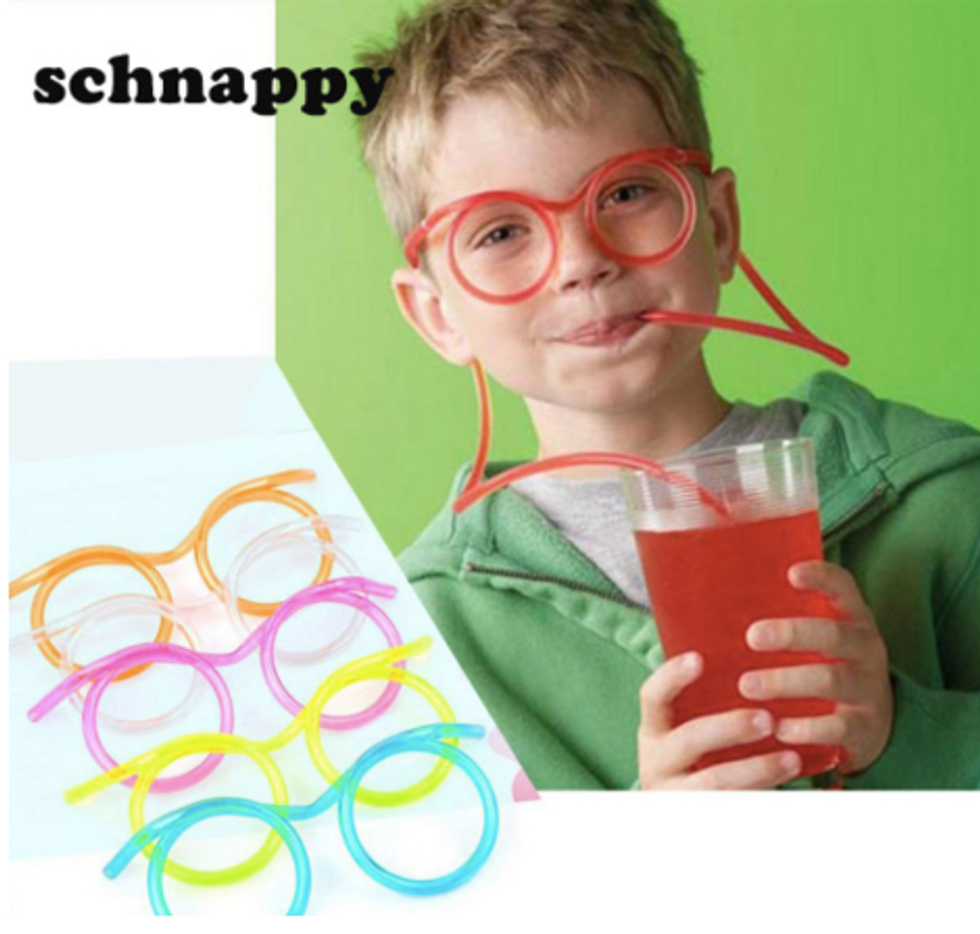 These straw glasses not only look the part, but they'll hopefully encourage your kids to actually drink something. Stay hydrated!
And adults can use them.
Because really, they're the perfect beer goggles. And they come in a variety of different colours.
So what are you waiting for?
Novelty Christmas has just made your life a lot easier. All of the products in this post can be found on their website. Have we already mentioned they have free worldwide shipping as well?
You'll be the most liked around the Christmas table.
Because let's be honest, there's always someone who gives the WORST gifts ever - and you have to fake your reaction so they don't get upset.
You'll definitely buy some for yourself as well.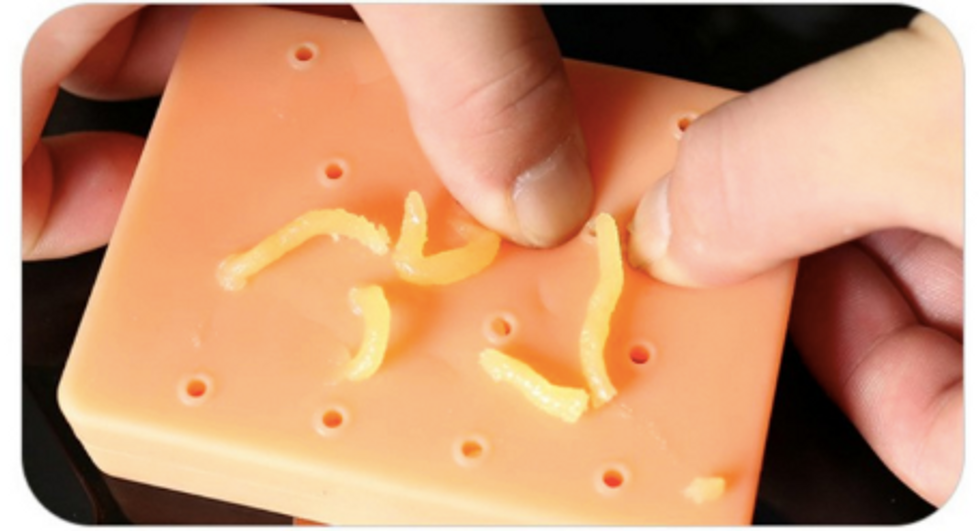 Because who can resist an anti-stress spot squeezer, or a football pitch set up in their bathroom? Not us.