Superstar, P!nk, isn't one for going down without a fight. And when it comes to her family, she really doesn't take trolling lightly.
But, it seems like the star and her husband, Carey Hart, can't catch a break from the internet police at the moment. Especially from the online parent-shamers who constantly pick apart the way that they choose to raise their 2 children.
And now it seems like the songstress has just about had enough of the constant criticism and has created her own online challenge. The rules are pretty simple - go just one day without criticizing someone. But, for many of the online trolls that make it their mission to tear her down, it's probably easier said than done.
From her kids' gender identity to whether they wear a diaper or not, the parent police always like to have their say. Keep scrolling to reveal how badly P!nk and her husband have been picked apart and why something needs to change.
In the age of social media, it's easier than ever to get a peek into people's lives.
Whether it's watching a YouTube video or scrolling through Instagram, we can access all of our friends, families, and our favorite celebs' profiles right at our fingertips.
But social media welcomes a whole host of negativity.
social media is so negative jeez

— matt kozemski (@matt kozemski)1566027244.0
Despite having its positives, social media has made it easier than ever to bully, harass, or troll people. We think that this Twitter user nicely summed up how we all feel.
It's a reality that many of us are familiar with.
Especially us parents, who often fall victim to "the parent police" online, who like to tell us that we're doing everything wrong. We're all just trying our best, okay?
And this is a feeling superstar, P!nk, knows all too well.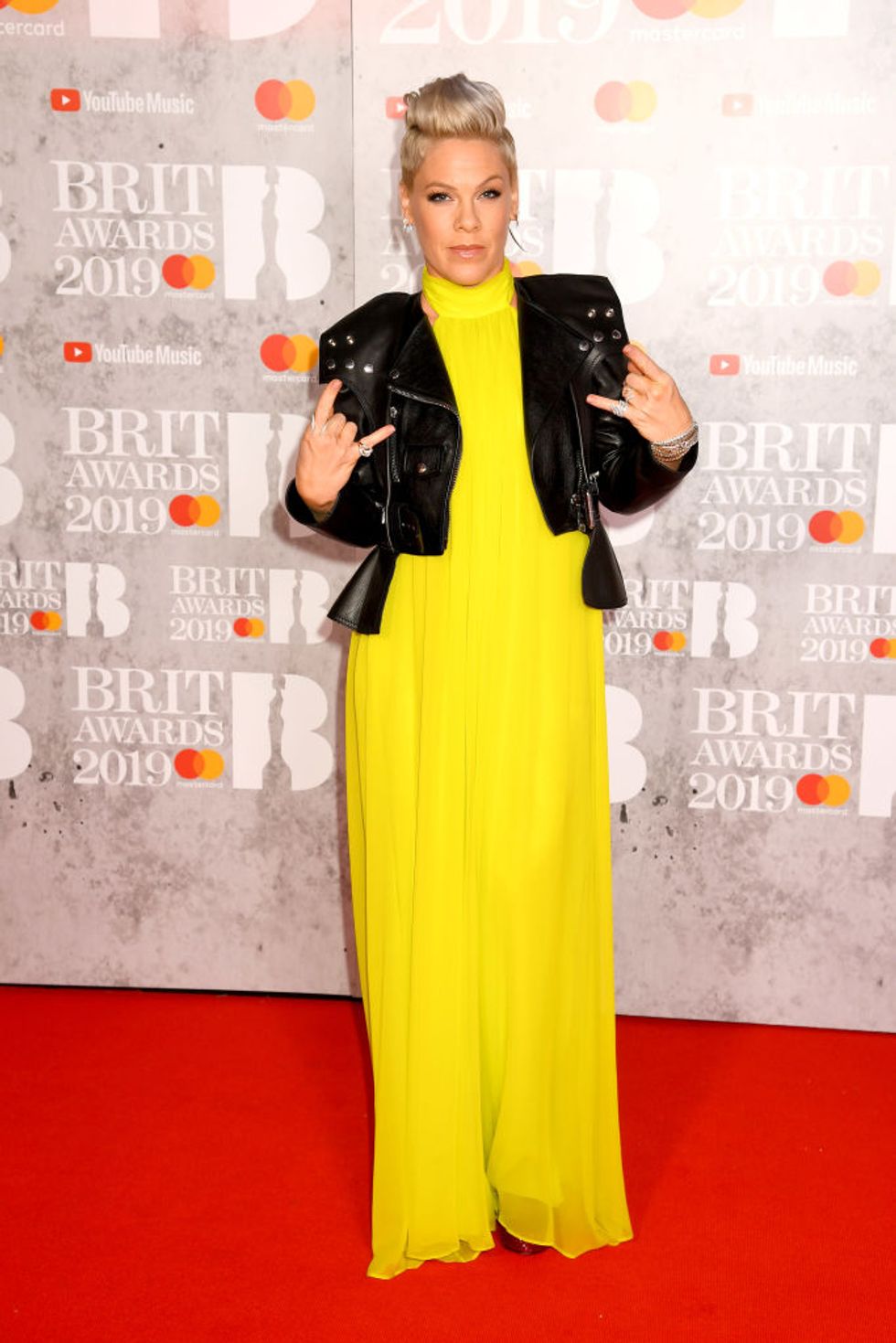 The songstress has fallen victim to relentless mom-shamers online, who just love to call her out over
everything
and
anything
to do with her 2 kids.
The singer rose to fame in the early '00s.
The pop powerhouse, whose real name is Alecia Beth Moore, featured on the iconic song from the 2001 Moulin Rouge! soundtrack alongside Christina Aguilera, Mya, and Lil' Kim.
She's since gone on to dominate the industry.
Tracks such as "Stupid Girls," "Trouble," and "Raise Your Glass" have all done exceptionally well in the charts.
But the singer is also a mom.
She regularly posts about them online.
Her daughter, Willow, even accompanies her to red-carpet events.
so here for it.
But there's been a massive downside to sharing her kids' lives online.
One word: trolls. It seems like a lot of people think that they know how to raise her 2 children better than she does, and generally just enjoy passing comment at every given opportunity.
For example, the singer received backlash after announcing that she would be raising her kids label-less.
The Mirror
, the "Raise Your Glass" singer explained that
labels don't really exist in their household
and that she's opting against pushing gender roles on her kids. "We are a very label-less household," she explained. "Last week Willow told me she is going to marry an African woman. I was like: 'Great, can you teach me how to make African food?' And she's like, 'Sure mama, and we are going to live with you while our house is getting ready.'"
She was met with a wave of criticism following the interview...
@TheTodayShow @Pink Because mental illness can be fun! If her kids want to identify as a different species, is she… https://t.co/7UFLNnFMIW

— Christy Waters (@Christy Waters)1512445500.0
Although many fans showed their support - praising the star for wanting to raise her children in a supportive environment - many people had nothing but negative things to say.
More recently, the star was pushed completely over the edge by trolls...
explained
to Ellen DeGeneres, while appearing on the talk show. "I don't think like that. We live on a farm. My kids are naked. It's what happens. I'm naked sometimes."
People went to great lengths to call her out.
She then took drastic action.
But, recently, the star has been sharing glimpses of her kids again.
Now, the star has well and truly had enough of parent-shamers online.
this Instagram snap of her husband and daughter. The only thing that you have to do is go just one day without criticizing someone else. It seems easy, right? Well, it's probably pretty hard for the trolls that make it their life mission to tear other people down.
Her husband also posted about the challenge.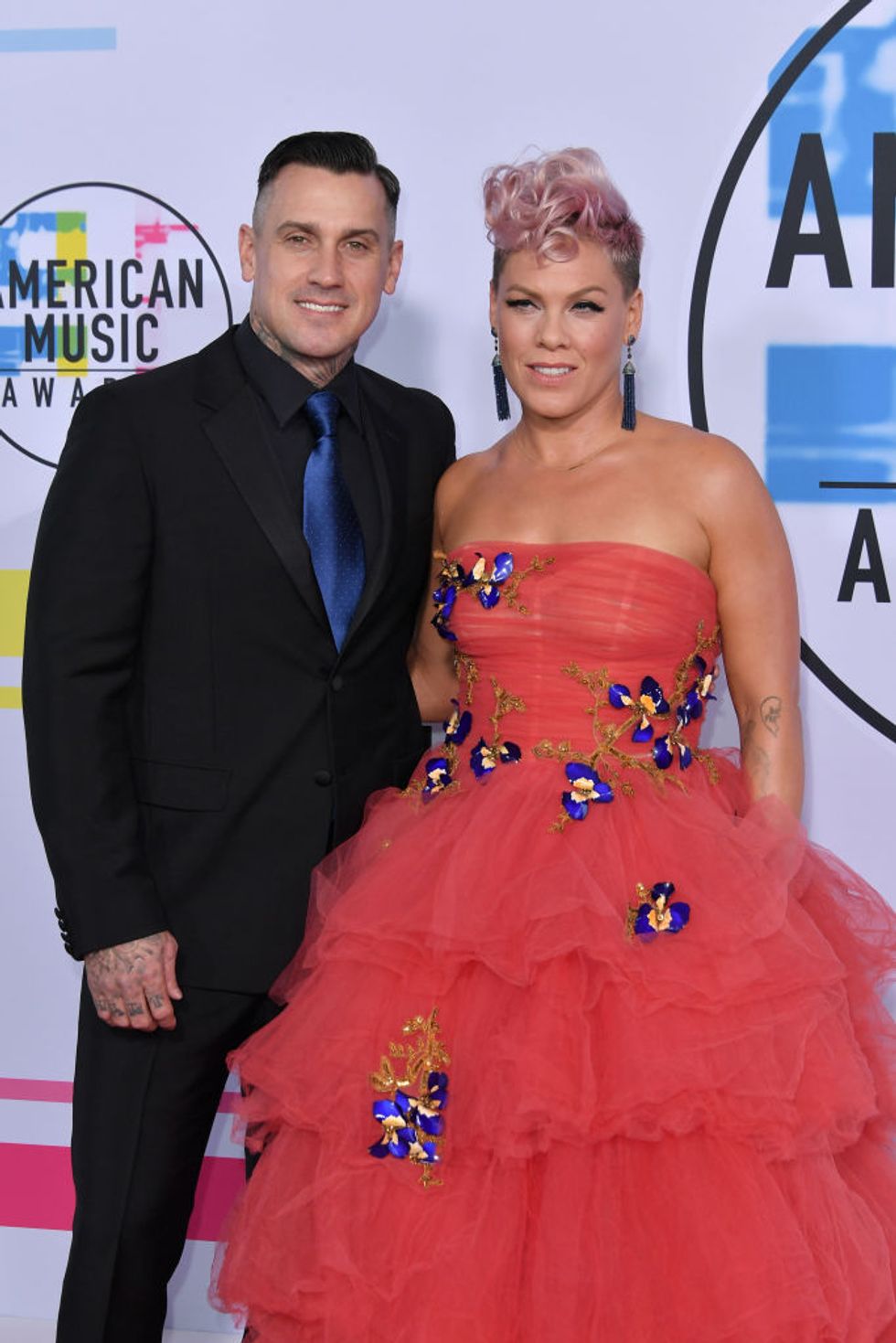 Although he doesn't seem to think that many people will complete the challenge, writing: "I think it's a long shot, but I'm optimistic!!!"
Hart's post didn't go down well, after one fan spotted a major contradiction on his page.
aren't and were host to an array of backlash all surrounding a particular post of a guy at a gym. Hart had previously posted an image of a guy at the gym reading a newspaper, with his face blurred out just days before. Hart then trashed the guy in his post, writing: "This is a next level d--- move. This dude was posted up reading the newspapers on the work out equipment. And friends wonder why I hate public gyms."
Which obviously caused people to turn the tables on him.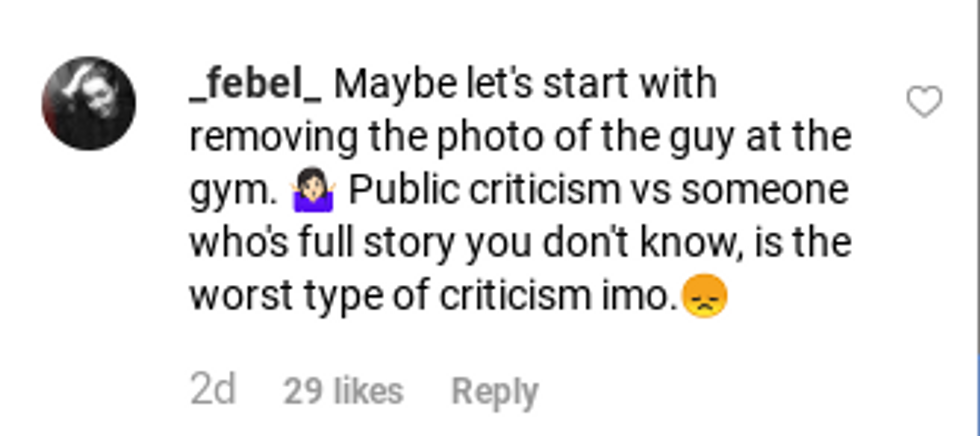 "Maybe let's start with removing the photo of the guy at the gym," wrote one user. "Public criticism vs someone who's full story you don't know, is the worst type of criticism imo." Either way, P!nk's challenge is definitely conveying an important message.
Just
be nice online. It's pretty simple. Speaking of being positive, not everyone is trolling P!nk's parenting. In fact, many fans are supportive and have been empowered by her attitude. Well, both the singer and a fan were left in tears after an emotional encounter in a grocery store after a touching moment mom to mom. Keep scrolling to find out what left the pair in tears...