When it comes to being a parent, there's really no right or wrong way of doing things, is there?
No matter what you do, you're going to come under scrutiny and criticism at some point during your parenting journey. And, if you happen to be famous with a huge Instagram following, it's inevitable that you'll experience your fair share of trolls.
For Pink, this has sadly been the case.
Ever since the birth of her 2 children, Willow and Jameson, the pop-star has fallen victim several times to cruel jibes and trolls regarding her parenting choices. And, most recently, she has been heavily criticized for a controversial picture that she posted of her children at the Holocaust memorial in Berlin.
And, Pink being Pink, she most certainly hasn't held back in responding to her haters...
Pink is one of the nation's favorite stars.
Can't Take Me Home, Pink, real name: Alecia Beth Moore, has grown to become a household name, not only here in the States, but all over the world. And, of course, we all remember that crazy hairdo.
She has been a consistent voice for feminists everywhere.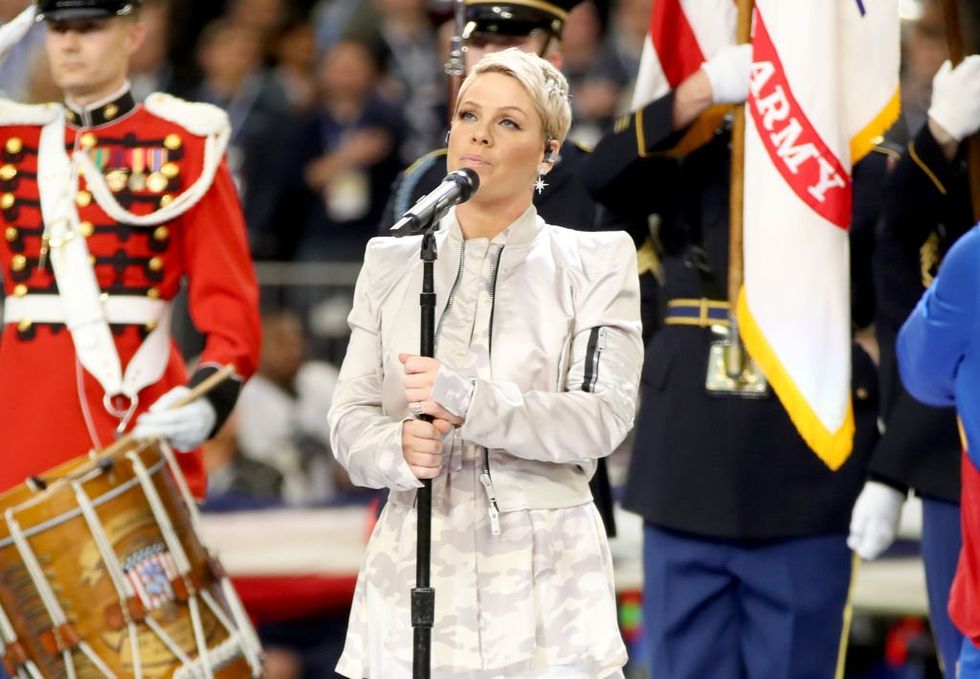 Pink has never been scared to push the boundaries. She has broken barriers from the start of her career and has publicly addressed femininity, beauty standards, and gender roles.
Fans have always loved her "realness."
And her parenthood journey has remained just as unfiltered.
She's an advocate for the important stuff.
She helped to normalize breastfeeding.
And she is obviously the ultimate feminist mom.
"The question isn't who's going to let me; it's who is going to stop me." - Ayn Rand. Happy International Women's Day http://t.co/DWQ3wlGoVY

— P!nk (@P!nk)1425830483.0
Because come
on
- this is Pink we're talking about! And, if she's anything like her mom, Willow is going to grow up as a strong, independent woman who doesn't
need
no man.
Overall, she speaks to parents on a very real level.
Every parent related to the picture of her napping with a new-born, Jameson, which was captioned with, "Oh my god I'm so tired my soul has a headache but I'm so okay with it so whatever I'm just gonna take this little catnap real quick wake me up in ten seconds." Too relatable.
But, sadly, this hasn't stopped the negativity.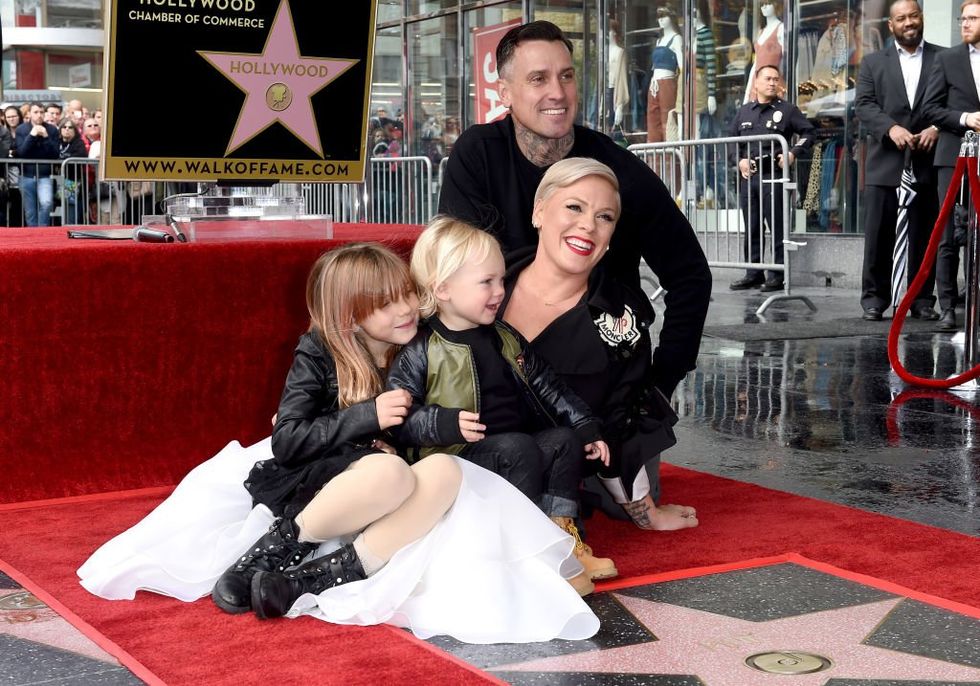 Like everyone living in the public eye, Pink has had her fair share of criticism, especially when it comes to her and her husband's parenting choices.
The couple have come under fire several times in the past.
Pink stood by her husband's decision.
And then there was this photo...
Pink responded to the haters with a lengthy Instagram post.
She deleted the original image and re-uploaded the same picture, but with a black scribble over her son's naked bottom half. Pink vented at the haters: "There's something seriously wrong with a lot of you out there. Going off about my baby's penis? About circumcision??? Are you for real? As any normal mother at the beach, I didn't even notice he took off his swim diaper. "I deleted it because you're all f***ing disgusting. And now I'm turning off my comments and shaking my head at the state of social media and keyboard warriors."
She signed off in classic Pink style.
Finishing the post, Pink sarcastically added: "There is something seriously wrong with a lot of you out there. Smfh. Here's a picture of the pelican we obviously caught and abused for hours before dangling baby penis in its face."
Following the backlash, Pink vowed to not share any more pictures of her kids.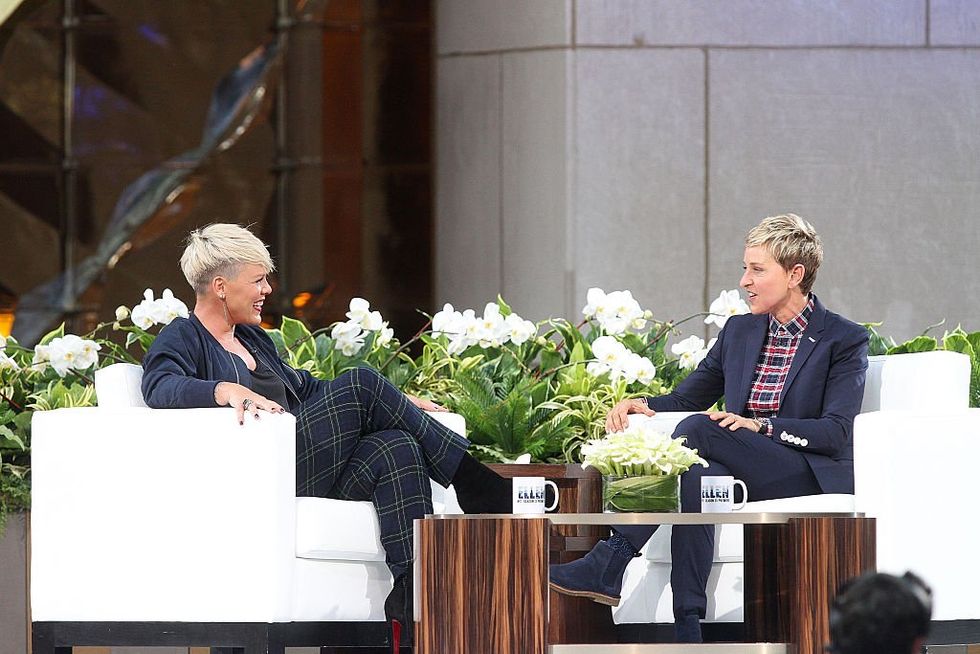 During her appearance on the
Ellen DeGeneres Show,
Pink announced that she wouldn't be sharing any more updates on her children on her social media platforms.
She's had enough of the backlash.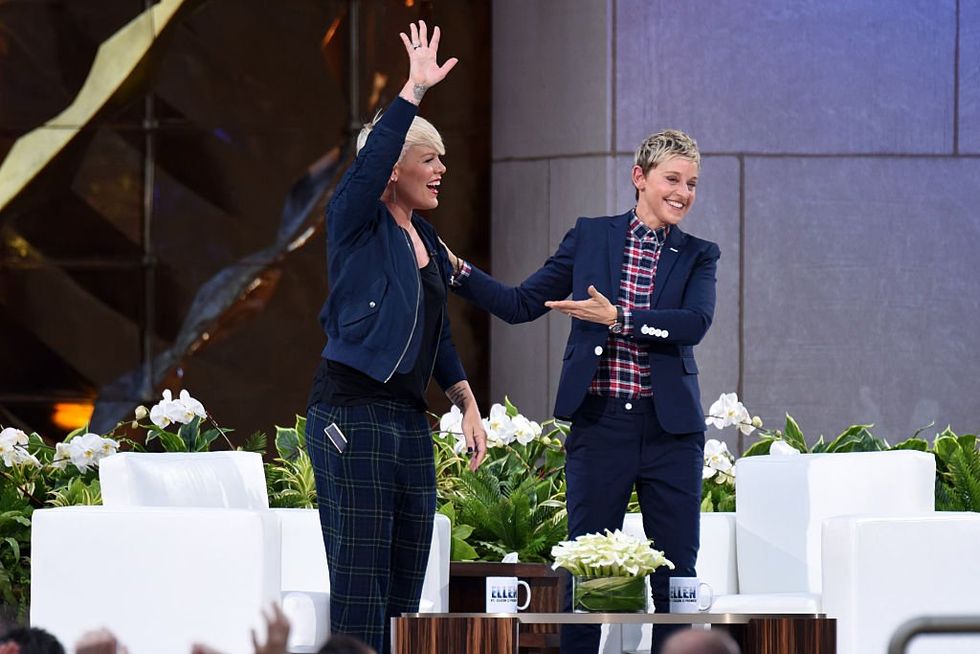 The singer admitted that the "nasty" experience over the picture has been the final step in convincing her to keep her intimate family moments off social media altogether. "People went as far as saying someone should call child services because he didn't have a diaper on and how dare I … just some of the nastiest things," she said. "I cried so hard after that because I like to share my family. I'm prouder of my kids than anything I've done in my whole life."
It was the final straw for her.
"Here's a picture of my child running through water... And no helmet? I hope she had sunscreen. If she slips and falls she may be traumatized for life. And her mother wasn't even there. I was..... gasp.... working!!!! In another country!"
Though her new social media pact hasn't stopped the haters...
Cue a collective eye roll from us all. Even though she's stopped posting full pictures of her children, the online community will always find something to complain about.
Pink has come under fire for one of her recent family photos in Berlin.
The Beautiful Trauma tour and is obviously making a family vacation out of it, as she has regularly been sharing subtle photos of her children in each location with her.
She took her children to the Holocaust Memorial in Berlin.
And, of course, the trolls were triggered.
The singer was accused of "disrespect" by some, who said that she should teach her children to "respect the place," which stands as a poignant reminder of the millions of Jews murdered during the Holocaust.
Pink has fiercely defended the photo.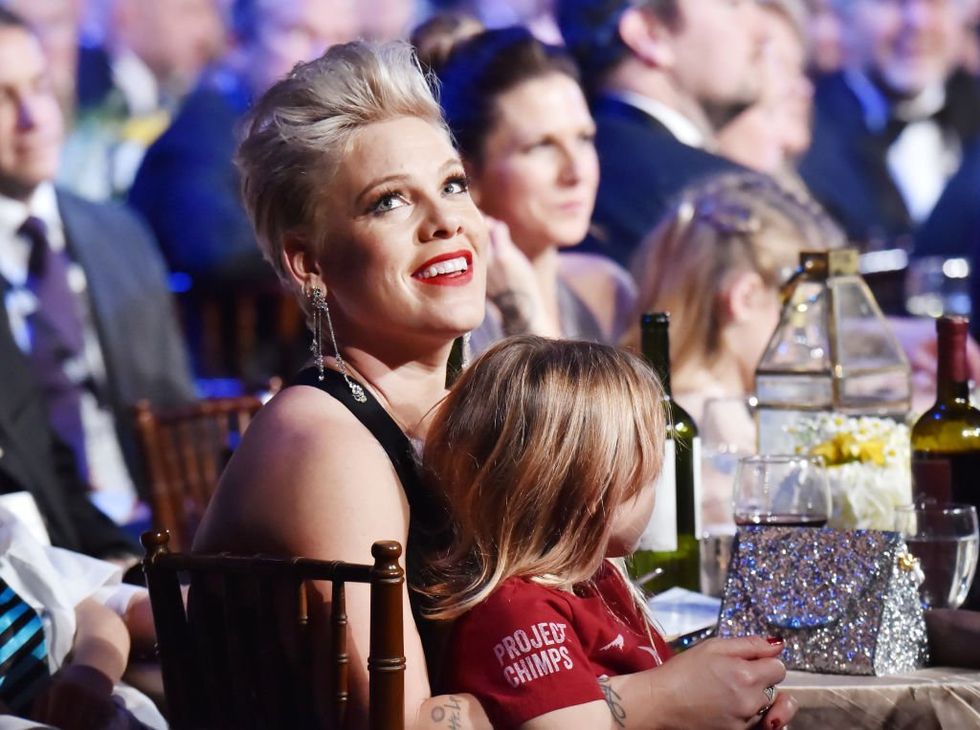 Captioning the incriminating picture, Pink wrote: "These two children are in actuality Jewish, as am I and the entirety of my mother's family. The very person who constructed this believed in children being children, and to me this is a celebration of life after death. Please keep your hatred and judgment to yourselves."
And, finally, people praised the singer.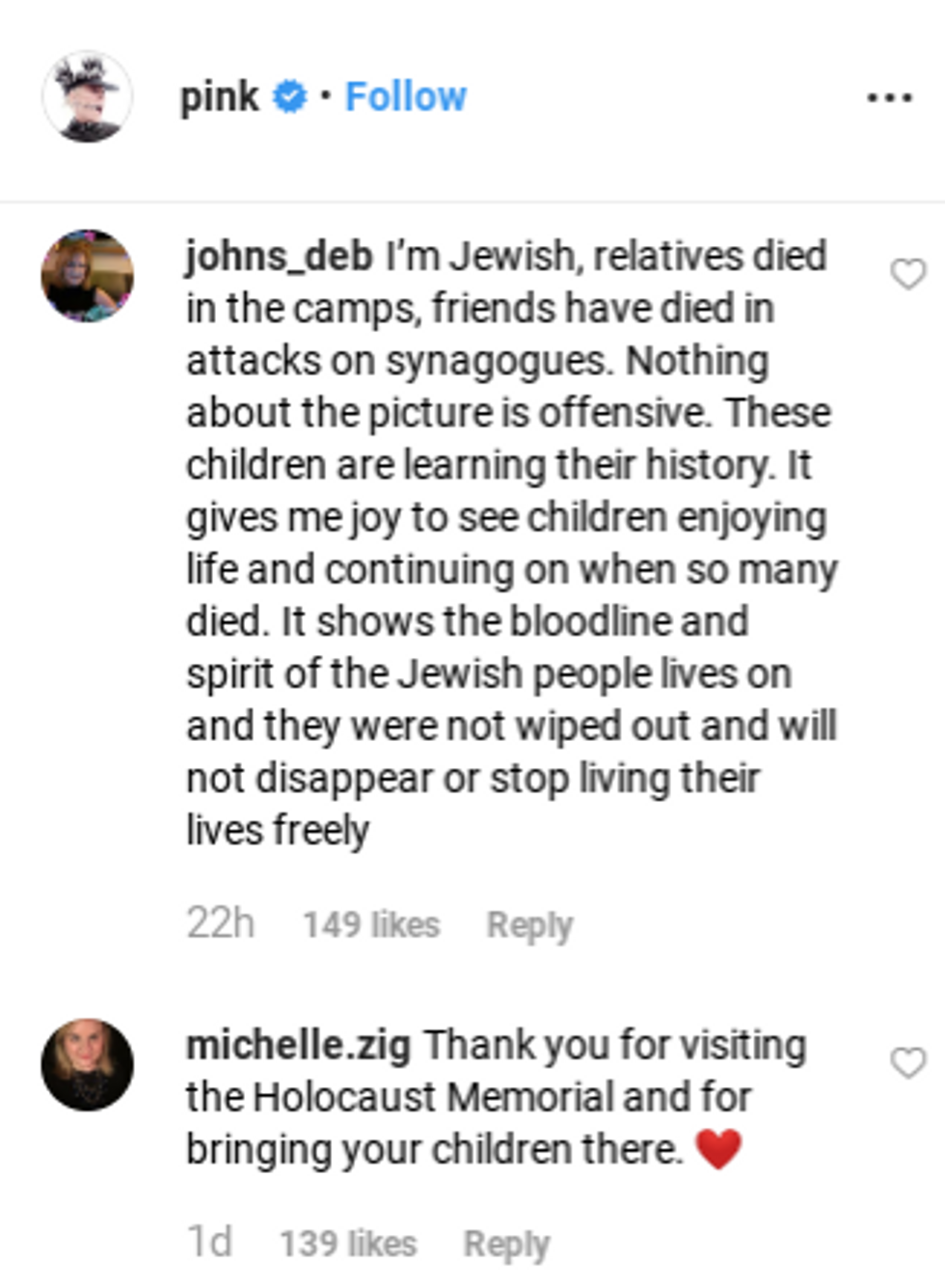 Some people even thanked the singer for taking her children to the memorial and keeping the memory of the Holocaust victims alive.
The memorial's designer, Peter Eisenman, has discussed his thoughts on the way that people behave in the structure.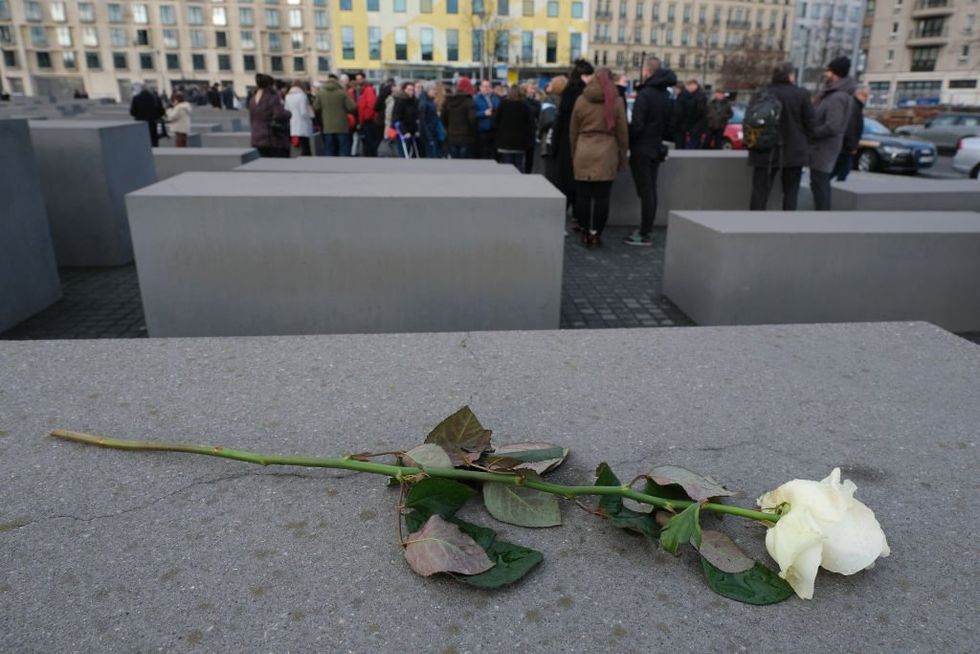 In response to social media influencers using the memorial as selfie opportunities, Eisenman had told the
BBC:
"My idea was to allow as many people of different generations, in their own ways, to deal or not to deal with being in that place, and if they want to lark around I think that's fine. A memorial is an everyday occurrence, it is not sacred ground."
There is no one way to remember the victims of the Holocaust.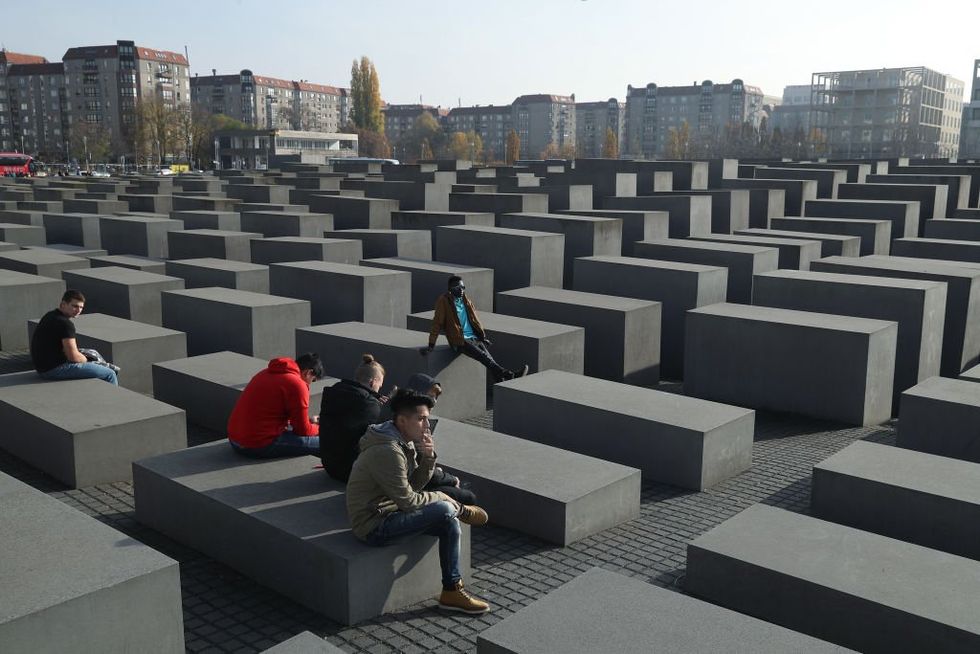 As Eisenman said, people choose to remember and salute the victims in their own ways. Children playing hide and seek in the memorial isn't a blatant form of disrespect; it is a wonderful and natural way of bringing some light and happiness onto the horrific events of the Holocaust.