The latest celebrity to be affected by the current global pandemic? Bad-girl turned great-mom, pop singer Pink. The songstress (whose real name is Alecia Beth Moore) has revealed all about her diagnosis on Twitter.
It's no secret that we are living in very strange times.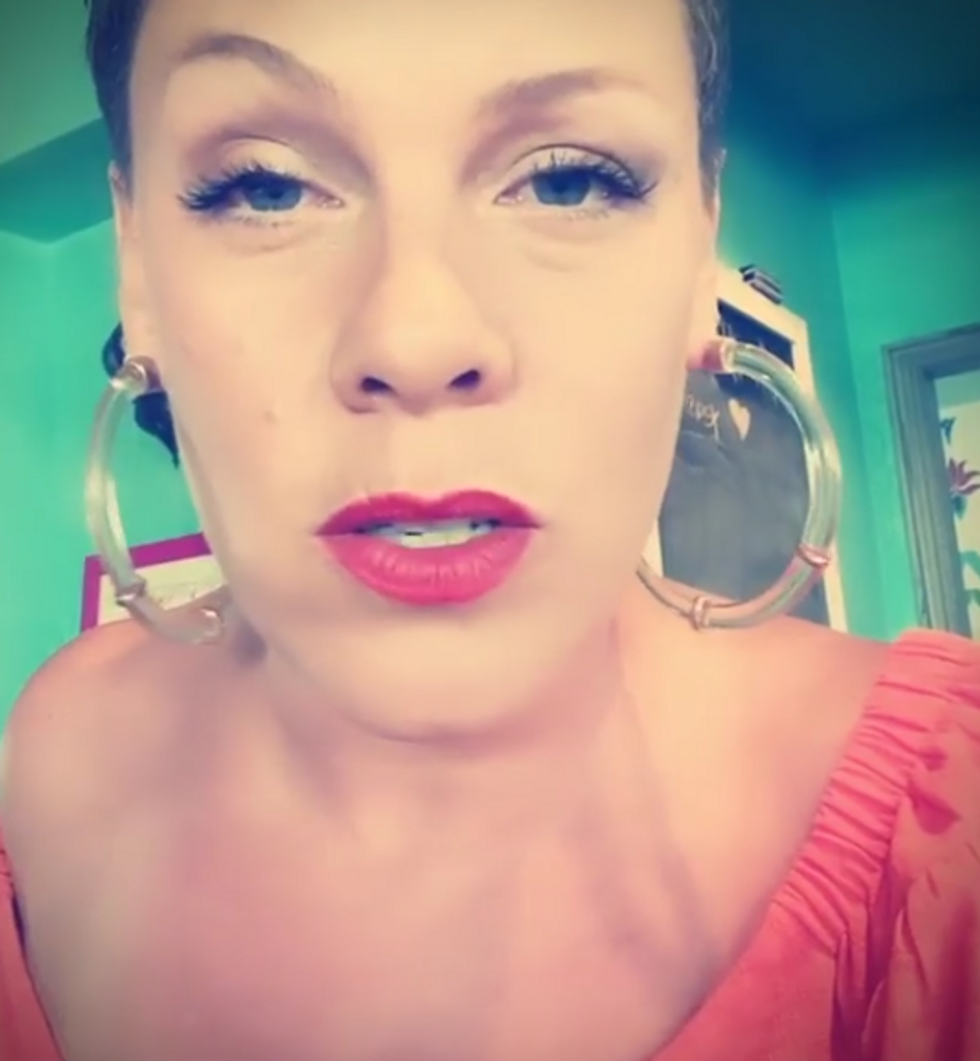 And P!nk's latest social media announcement has confirmed just how prevalent this virus truly is.
Pink is one of the biggest pop stars of the past twenty years.
She was born Alecia Beth Moore in Doylestown, Pennsylvania in 1979.
Pink has had an impressively long career.
She first rose to fame in the girl-group Choice in 1995, when she was just sixteen. Record producers quickly saw her potential for solo stardom.
Pink's first solo studio album came out in the year 2000.
The album, titled 
Can't Take Me Home, 
was certified double-platinum in the US. It included two top-ten hits, "There You Go" and "Most Girls." Not bad for the tender age of twenty-one!
Pink has gone on to have massive career success.
She's sold over 90 million records worldwide, making her one of the best selling musical acts of all time.
Pink is known for her emotional vocals.
She often uses a slightly strained, husky tone to convey the feeling of her music. She's also known for being an amazingly energetic live performer.
Pink is also known for her outspoken nature.
She isn't one to sit quietly if she disagrees with something, as has been overtly critical of issues such as celebrity culture, misogyny, animal cruelty and homophobia.
Her 2006 single "Stupid Girls" was particularly provocative.
The lyrics and accompanying video parodied the biggest celebrities of the age, including Lindsay Lohan, Jessica Simpson, and Paris Hilton.
But Pink has a softer side, too.
Many of her song lyrics reference childhood trauma she faced. Her parents struggled with their mental health, and their divorce in Pink's youth obviously affected her.
Pink has a ton of massive hits.
You may remember her iconic 2001 collaboration hit "Lady Marmalade," from the Moulin Rouge soundtrack. Alongside Pink, the track featured Christina Aguilera, Lil' Kim, Mya and Missy Elliott.
She also has an amazing catalogue of karaoke-ready tracks.
Her big vocals on her ballads, such as "Try," "Don't Let Me Get Me," and "Just Like A Pill," make for perfect singing-along music.
Pink has also rocked some interesting looks over the years.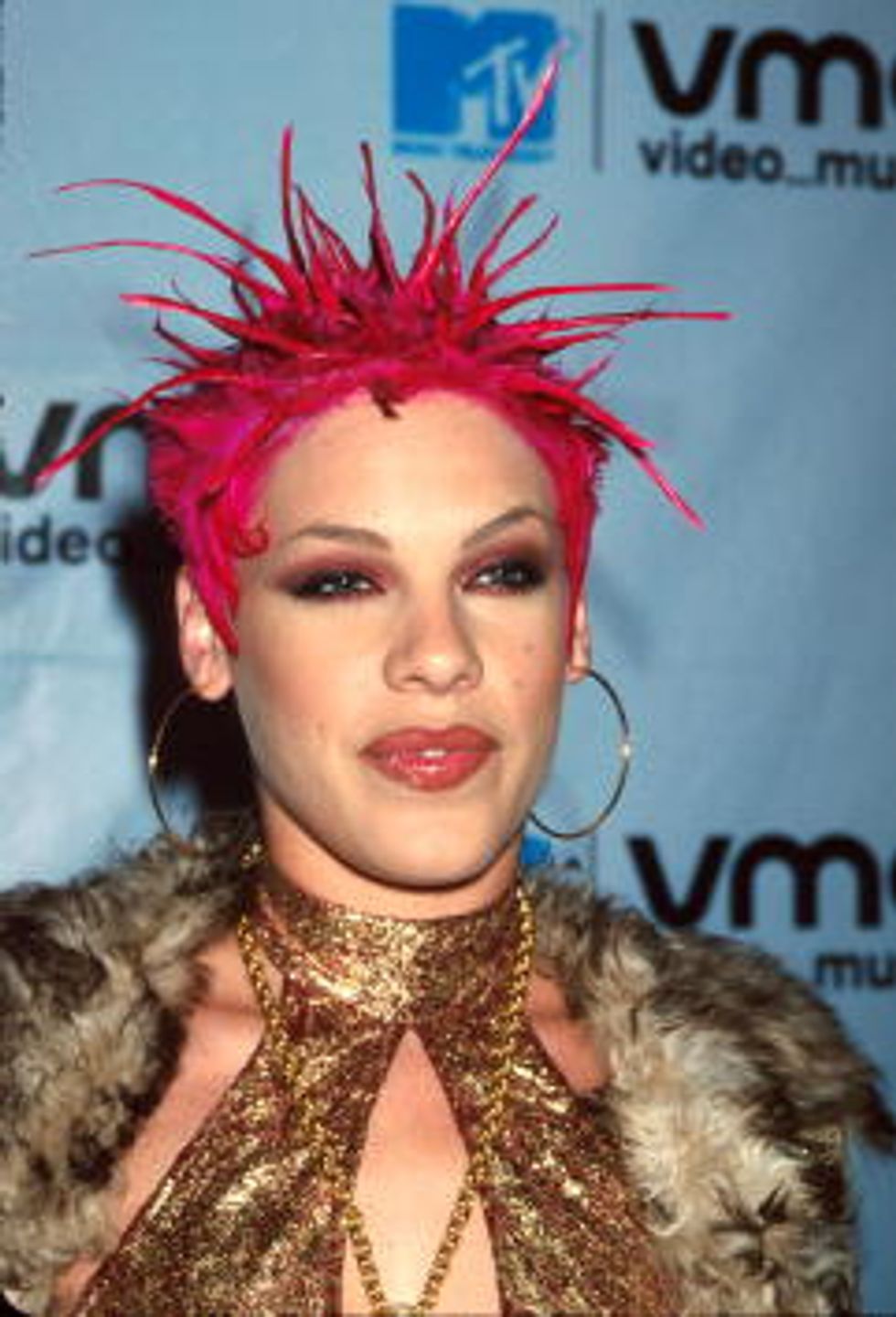 She first captured press attention as a result of her wild and wacky outfits, including her eponymous "pink" hair. This incredible style was for the 2004 MTV Video Music Awards, and certainly turned heads.
Pink has had a similarly prolific personal life.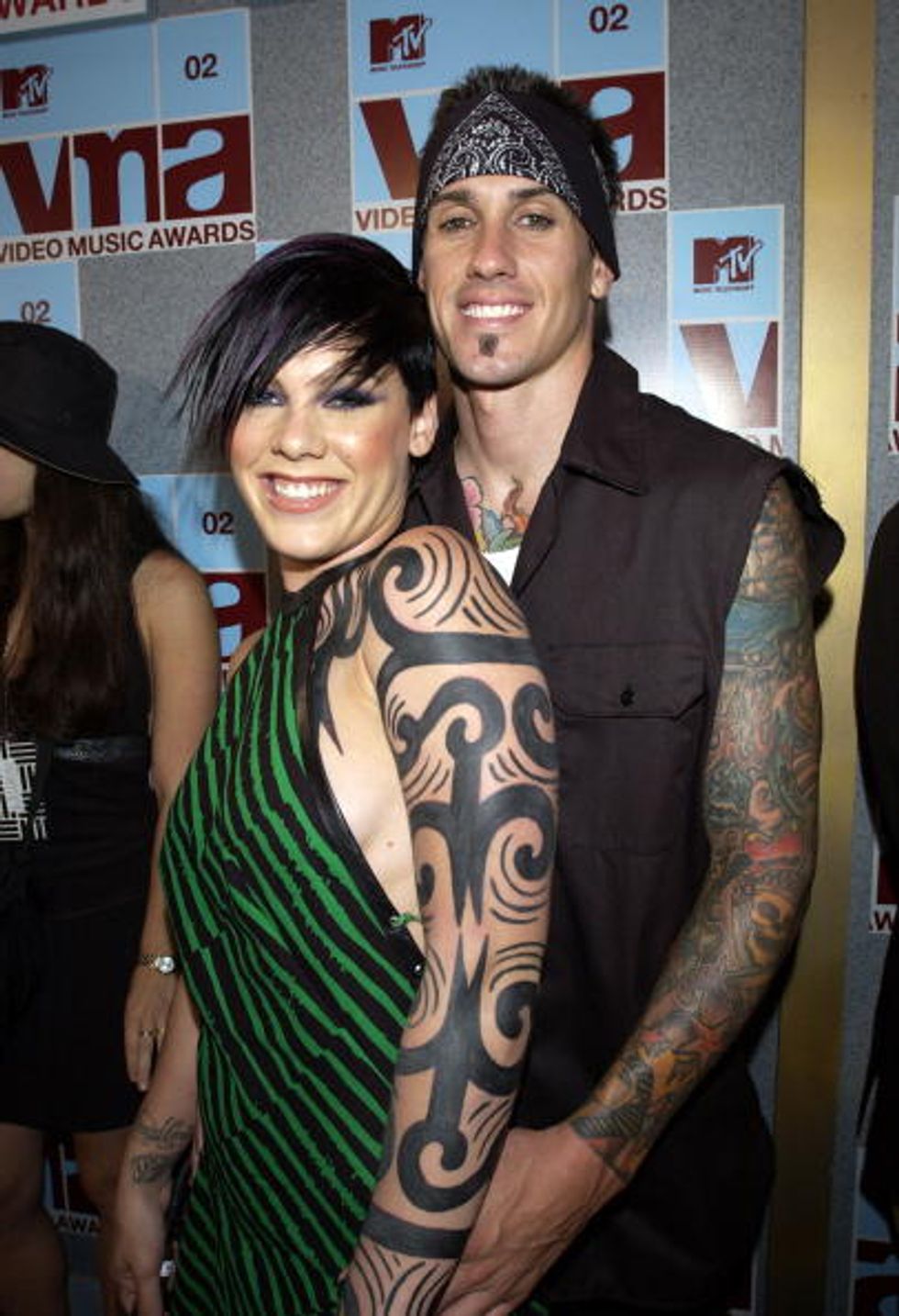 She's shared a roller-coaster of a relationship with professional motor-cross racer, Carey Hart. The pair met in 2001, and became engaged in 2005,
holding up a sign
during a motor-cross race asking, "Will you marry me? I'm serious!" Pretty rock 'n' roll, if you ask us.
The course of true love never did run smooth, though.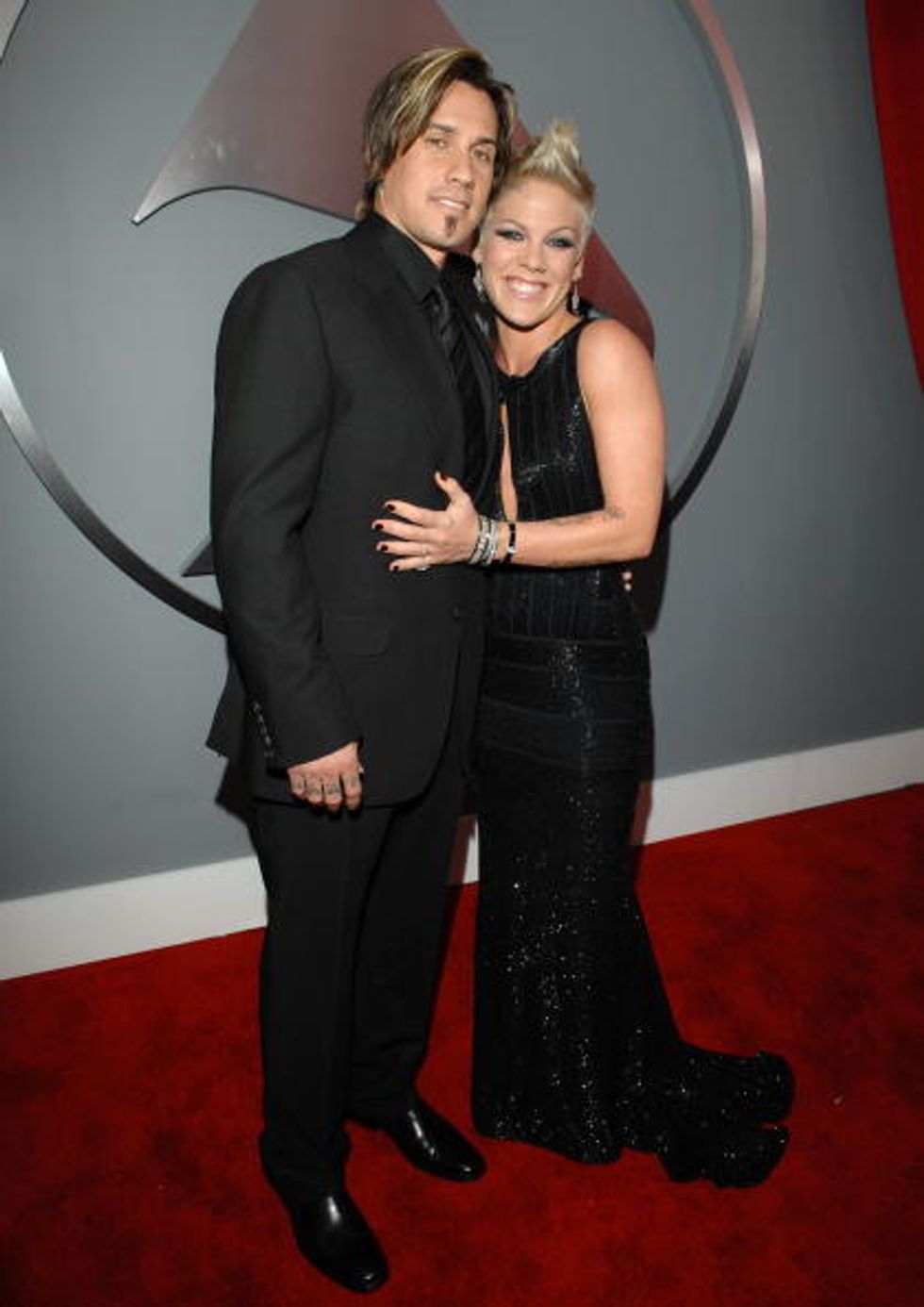 The pair separated in 2008, which provided the inspiration for her hit single, "So What?" Hart actually appeared in the song's video. After seeking marriage counselling, the pair announced they were back together in 2010.
Since 2011, Pink has added job title of "Mom" to her resumé.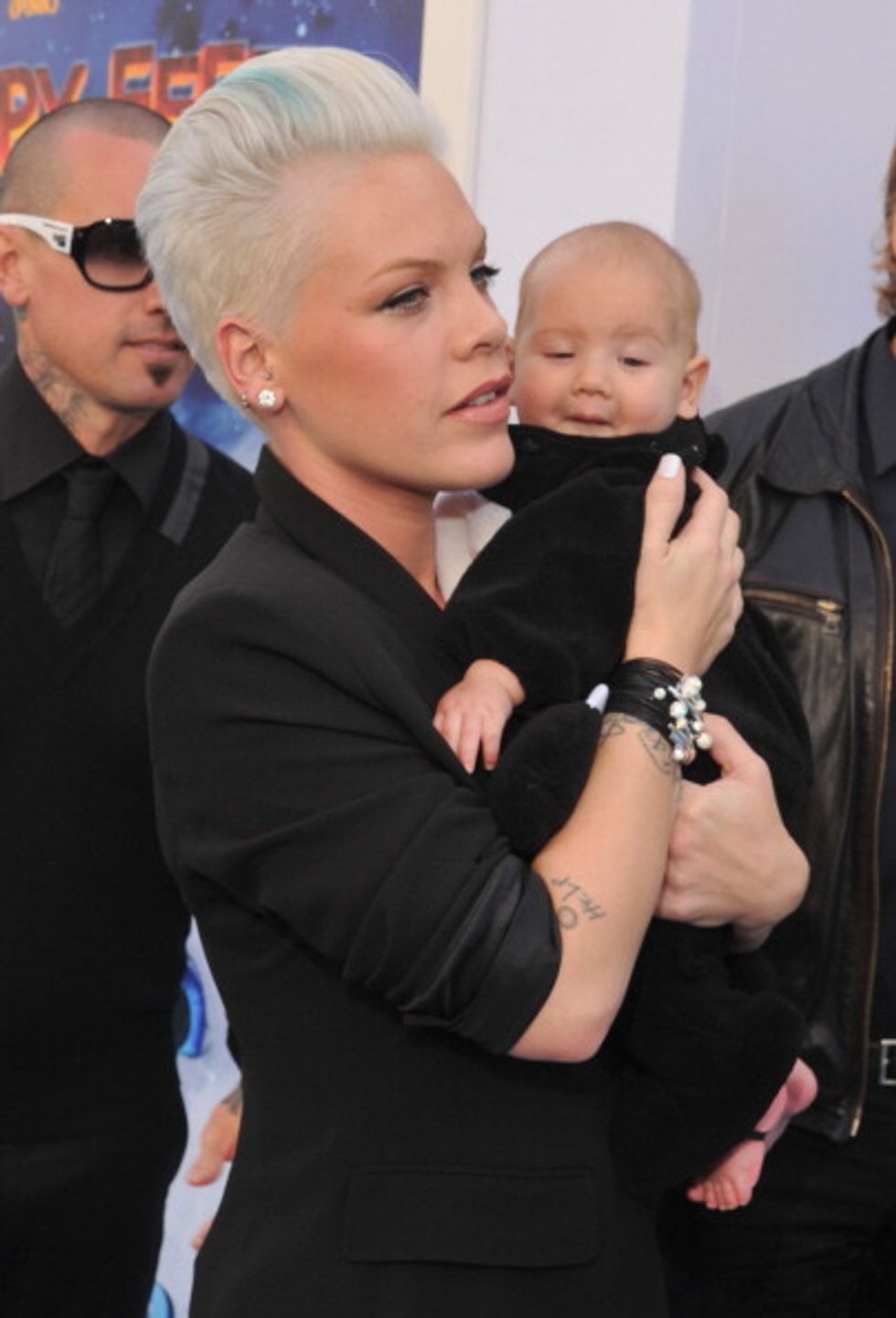 Her daughter, Willow Sage Hart, was born in 2011. Pink has been a vocal supporter of attachment parenting, and brought baby Willow along to the 2011 
Happy Feet 
premiere. Cute!
It's clear Pink takes her mothering duties very seriously.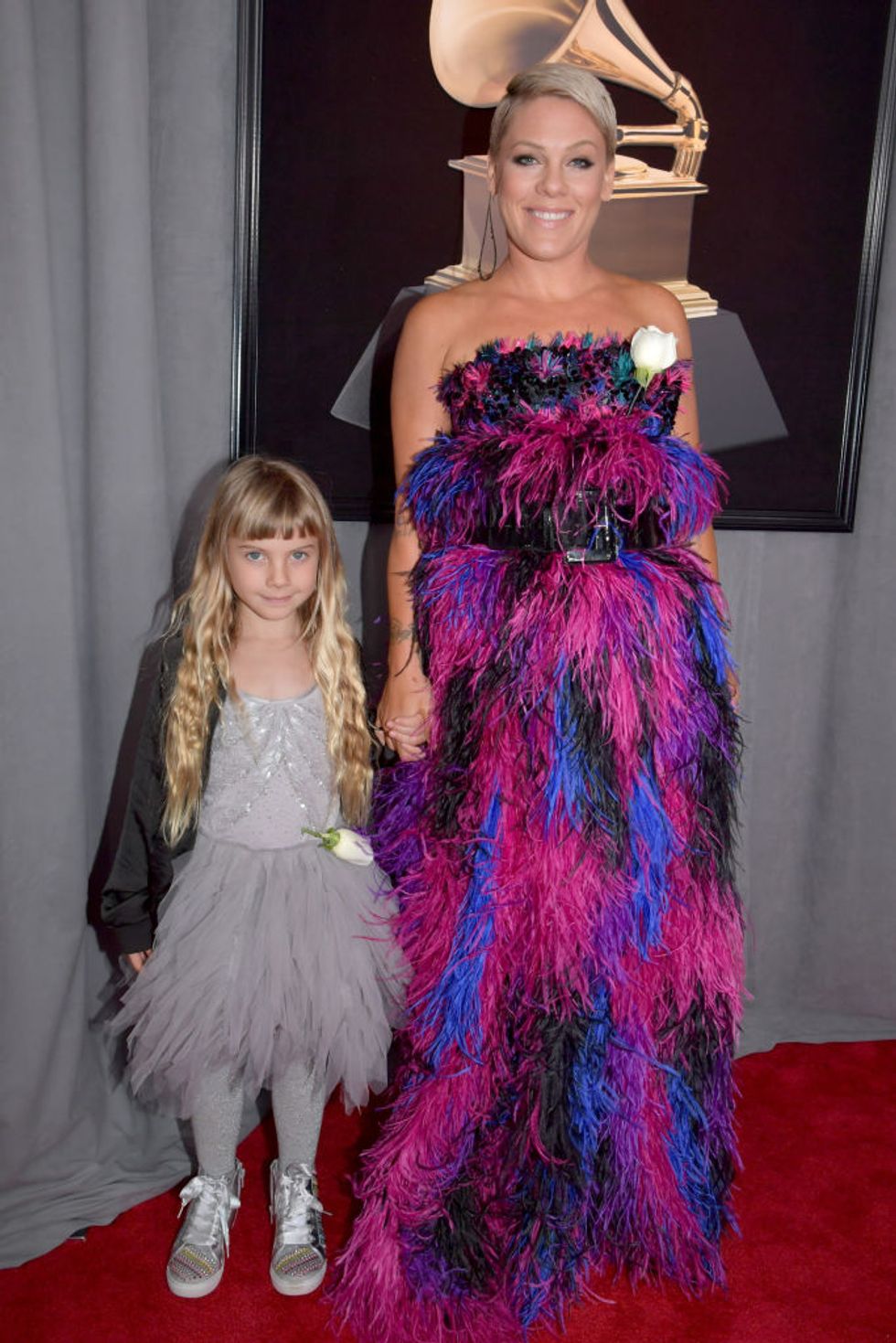 Here she is with the now 7-year-old Willow at the 60th Annual Grammy Awards last month, looking absolutely glowing.
In December 2016, Pink welcomed her second child into the world.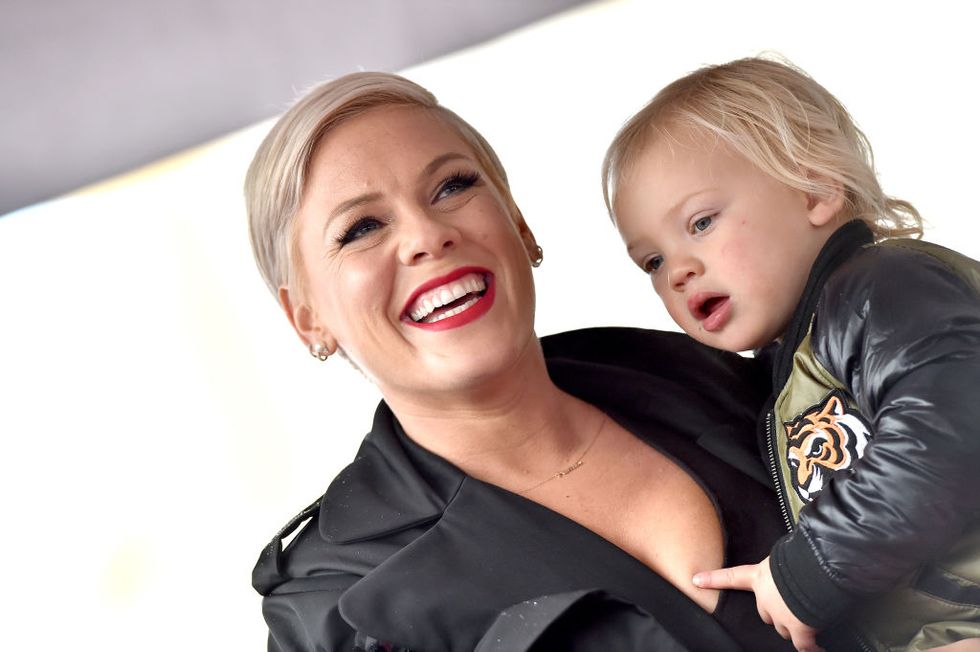 Pink's second kid was a boy, who she named Jameson Moon Hart. Here they are together in 2019.
Pink and Hart are now happily back together.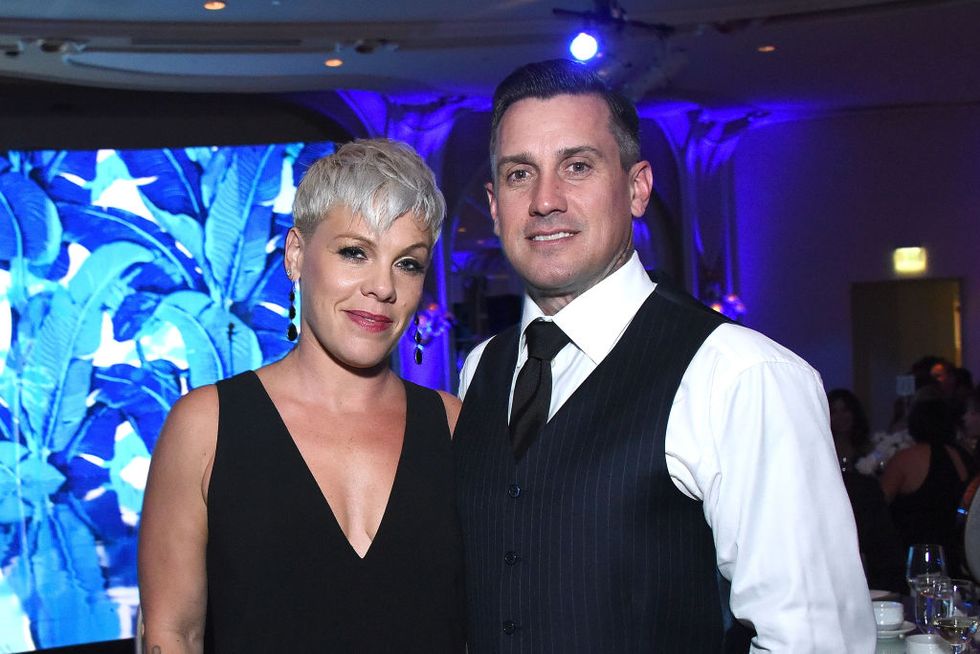 And with two absolutely adorable kids, too, it seems Pink has found happiness and stability in her personal life.
Not to mention her professional successes.
Pink has five MTV Music Video Awards, a Brit, and three Grammy Awards. She's sold over 40 million albums and 50 million singles worldwide, making her one of the world's best-selling musical artists. Phew!
It seems Pink's life was pretty much perfect.
An incredible career, marriage to her soulmate, and a beautiful family. But now the star has made a heartbreaking announcement.
Taking to social media, she shared this worrying news.
(1 of 2) ❤️ https://t.co/giodqm0PWf

— P!nk (@P!nk)1585964483.0
She's the latest celebrity to be hit by the current pandemic.
Frightening stuff.
But she has offered a silver lining - in the form of a generous donation. And she's not the only star reaching into her pockets ...