Most of the time, we turn to celebrities for their outrageous fashion choices or over-the-top online feuds. It's not very often that we look to these larger-than-life characters for parenting advice or lessons on the dangers of judging people based on how well they fit into social norms.
But last night at the VMAs, Pink took the opportunity during her award acceptance speech to teach an incredibly important and powerful message to her young daughter.
We couldn't help but be inspired.
Pink is no stranger to making an impression at awards shows.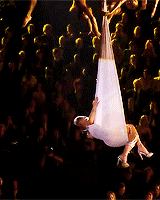 via: Giphy
Who could forget her
2010 Grammy performanc
e where she sang while suspended from the ceiling in a white sheet? Or her
2014 Grammy performance
where she sang while suspended from the ceiling with black ropes? In short, Pink has probably grown accustomed at this point to turning a few heads now and then. But at last night's VMAs, it wasn't Pink's acrobatic performances that got people's attention. It was something she said to her daughter.
Pink showed up to the Grammys with her husband, Carey Hart, and their daughter, Willow, in tow.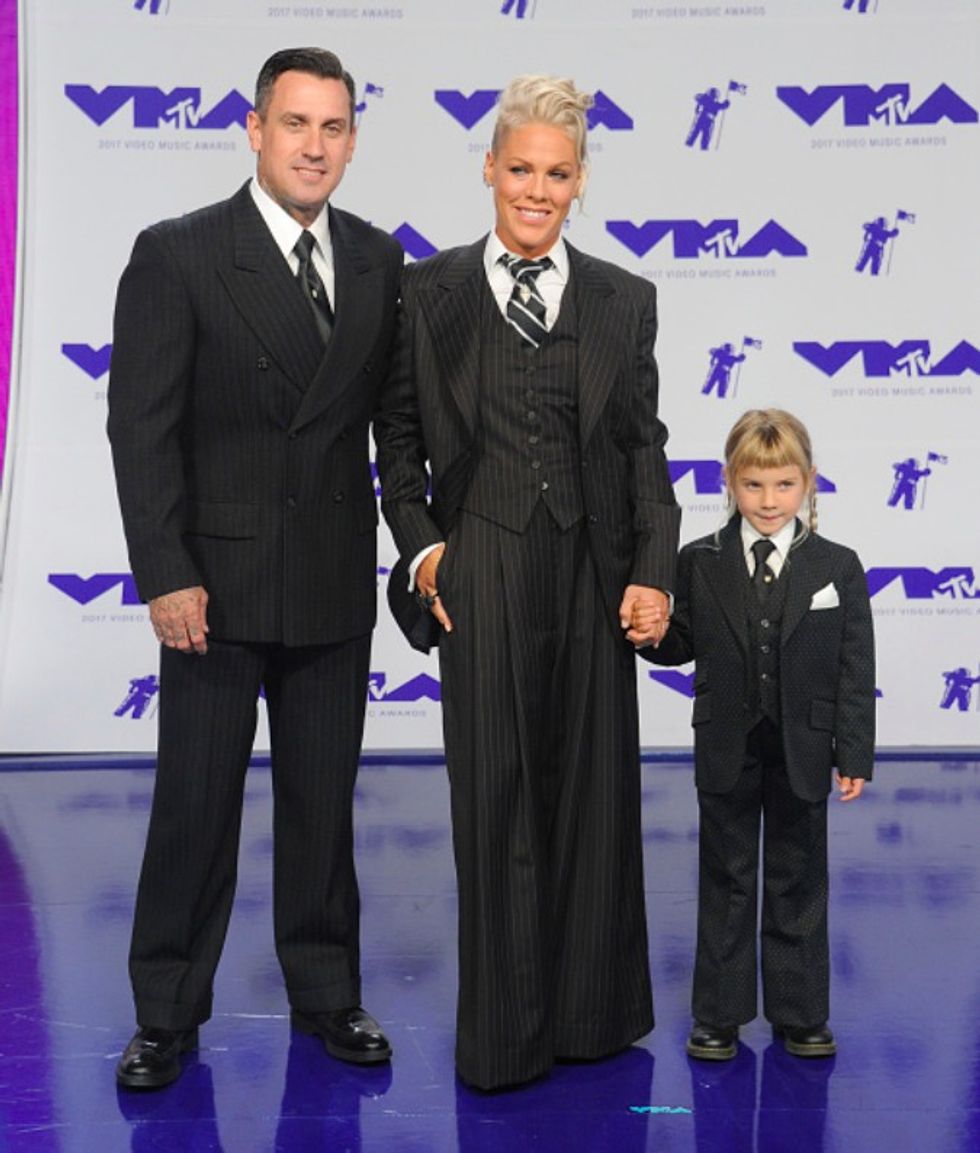 via: Getty
The three of them wore adorable matching three-piece suits. Is this not one of the best family pictures you've ever seen? We were already overwhelmed with cuteness and the VMAs hadn't even started yet!
Pink's musical performance at the show was (obviously) incredible.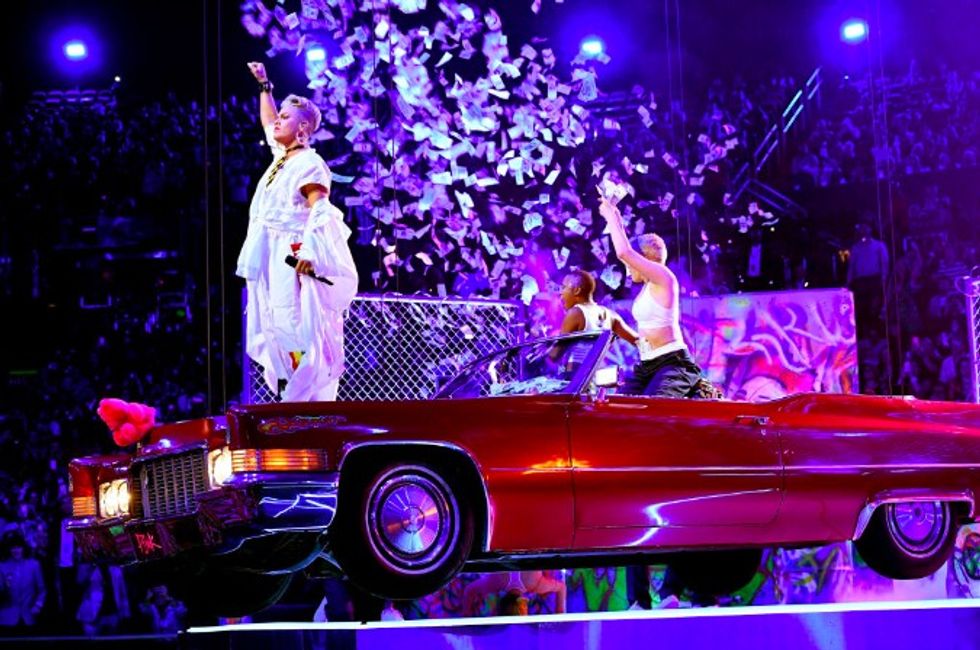 via: Getty
She started things off by entering the arena in a flying car. Because of course she did.
She's Pink
! If there's a way to be suspended from the ceiling, Pink is going to take advantage of it.
After her incredible performance, Pink was given the Michael Jackson Video Vanguard Award.
The conversation occurred one day as Pink drove Willow to school.
She made a PowerPoint presentation.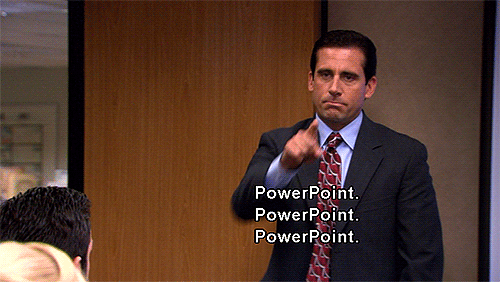 via: Giphy
OK, so most parents probably don't rely on Microsoft Office products to get their point across. But Pink isn't like most parents. (We mentioned the flying car, right?) Anyway, Pink created a PowerPoint presentation of some of the world's most successful musicians. However, there was something these rock stars had in common aside from their wildly successful careers in music.
The presentation was filled with slides of androgynous musicians.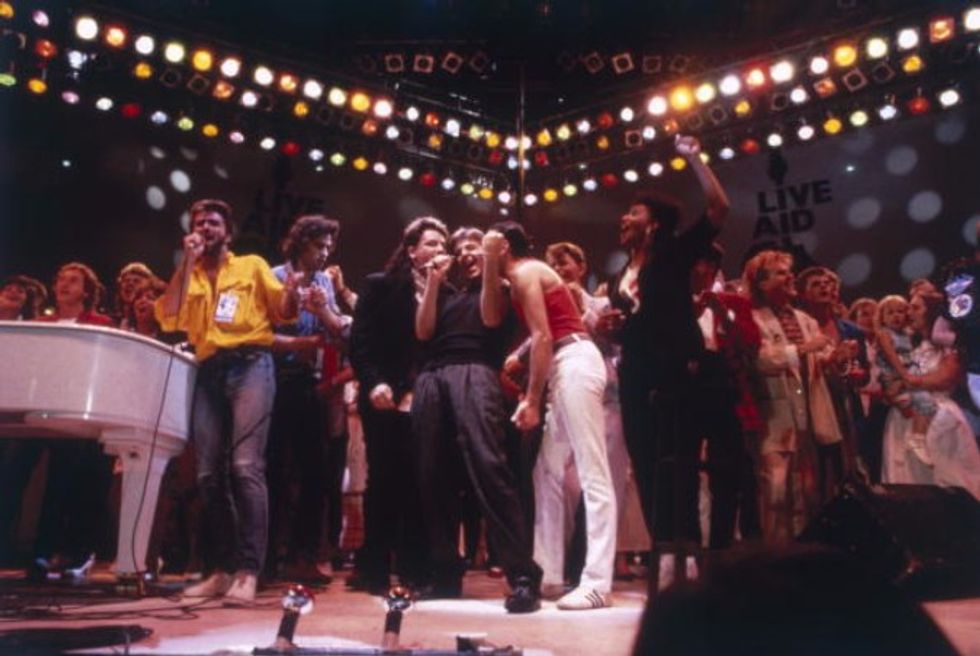 via: Getty
"In that presentation were androgynous rock stars and artists that live their truth, are probably made fun of every day of their lives, and carry on, and wave their flag, and inspire the rest of us," Pink continued in her speech. "These are artists like Michael Jackson, David Bowie, Freddie Mercury, Annie Lennox, Prince, Janis Joplin, and George Michael, Elton John — so many artists."
Pink then said that many people criticize her for being too masculine.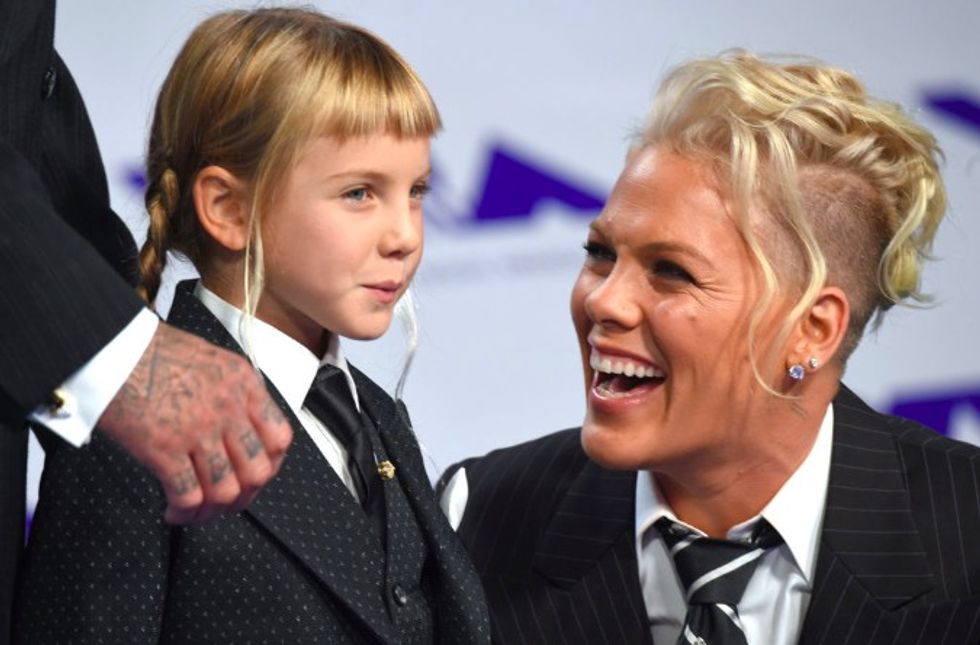 via: Getty
Pink's speech continued with: "I said, 'What do you think I look like?' She said, 'Well you are beautiful.' I was like, 'Well, thanks.' But, I said, 'When people make fun of me, it's, that's what they use. They say that I look like a boy, or I am too masculine, too many opinions, my body is too strong.'"
Pink started asking Willow questions about her appearance, which doesn't always fall within the stereotypical gender norms.
Pink told Willow, 'baby girl, we don't change."
You can watch the entire speech in this video.
But be warned, this one is gonna hit you in the feels.
As you can imagine, Twitter blew up with support for Pink and her empowering speech.
If we could spend the rest of our lives getting inspirational speeches from Pink, that certainly wouldn't be the worst thing...
Although Pink's speech was addressed primarily to Willow, it was impossible not to feel as if she was talking to us, too.
In fact, we recommend bookmarking the speech to listen to on days that you need a pep talk. Maybe you can also learn how to dance in midair, too. Just because it's cool.
Yeah, this Twitter user nails it.
If you can get through Pink's speech without a single tear falling from your eye, you're either a superhuman or some kind of robot. Don't mind us; we'll be over here with the box of tissues.