When it comes to wholesome viewing, Pixar truly reigns supreme. And today, it seems they've made a historic move...
Reactions have been strong, to say the least. Keep scrolling to watch for yourself.
As our world becomes more progressive...
We are seeming more and more LGBTQ+ characters on the big and small screens.
And the latest studio to catch up is no other than Pixar.
It's been a long time coming.
Pixar has given us some classics over the years...
From Toy Story to Monsters Inc, we can always rely on Pixar to give us some of the most heartwarming flicks out there.
And who can forget the legend that is Finding Nemo?
We couldn't leave that one out.
And of course, Pixar isn't just known for its smash hit feature-length movies...
The studio has a plethora of shorts (aka sparkshorts) that are always guaranteed to hit us right in the feels.
These little gems are often overlooked.
via: imdb
But they actually give us some of the
best
content to feast our eyes on.
Take Bao or Piper for instance...
via: imdb
And who can forget
The Blue Umbrella
?
But all of the studio's animations have one thing in common...
None of them feature an LGBTQ+ main character. C'mon, it's 2020!
In fact, when it comes to Pixar's movie catalog in general, it leaves much to be desired in terms of LGBTQ+ inclusion.
Until now, that is...
Today, Pixar made a historic move.
The studio debuted it's latest short featuring a gay main character.
The animation is titled Out.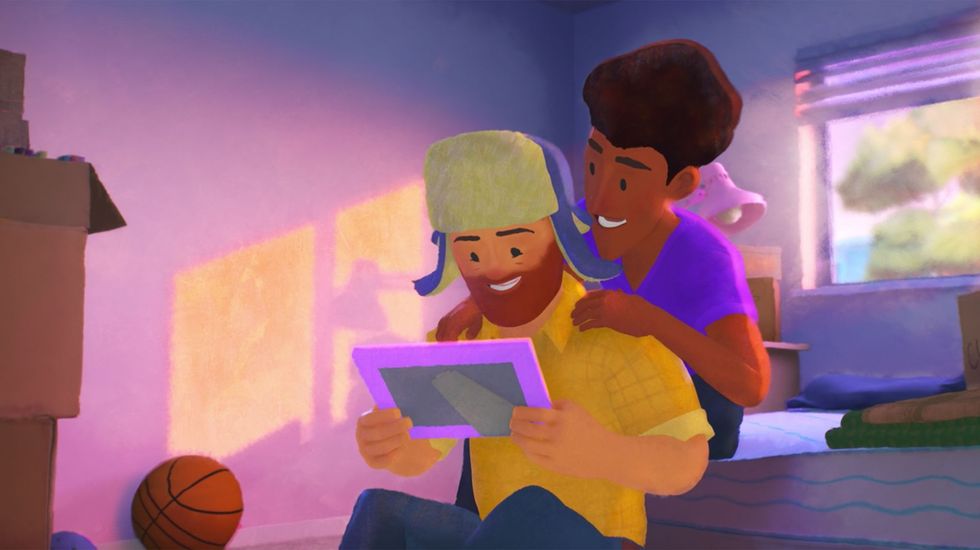 via: Disney/Pixar
The short chronicles the story of Greg as he moves in with his boyfriend, Manuel. Keep scrolling to watch for yourself.
However, there's one issue...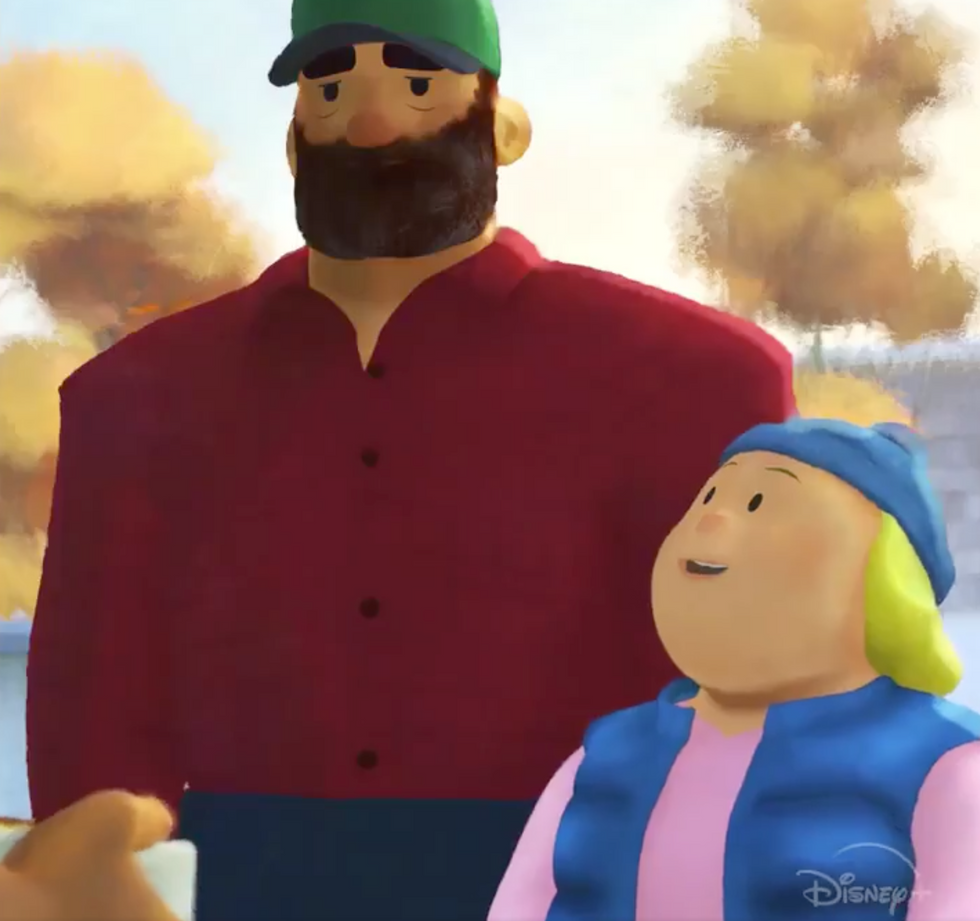 via: Twitter
Greg hasn't come out to his parents, who arrive on his doorstep to help with the move.
As Greg grapples with the struggle of coming out...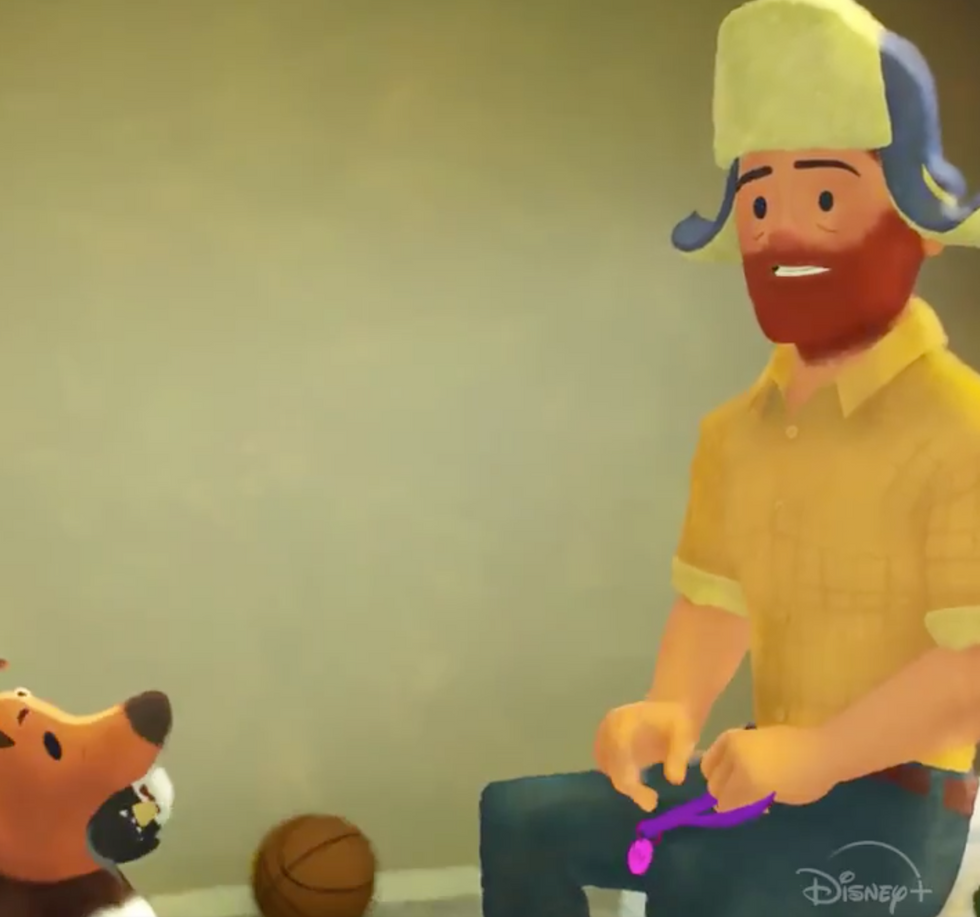 via: Twitter
A pair of fairy god-pets - a doggo and cat who ride in on a rainbow - appear to give him a nudge in the right direction.
Greg then swaps bodies with his dog, Jim...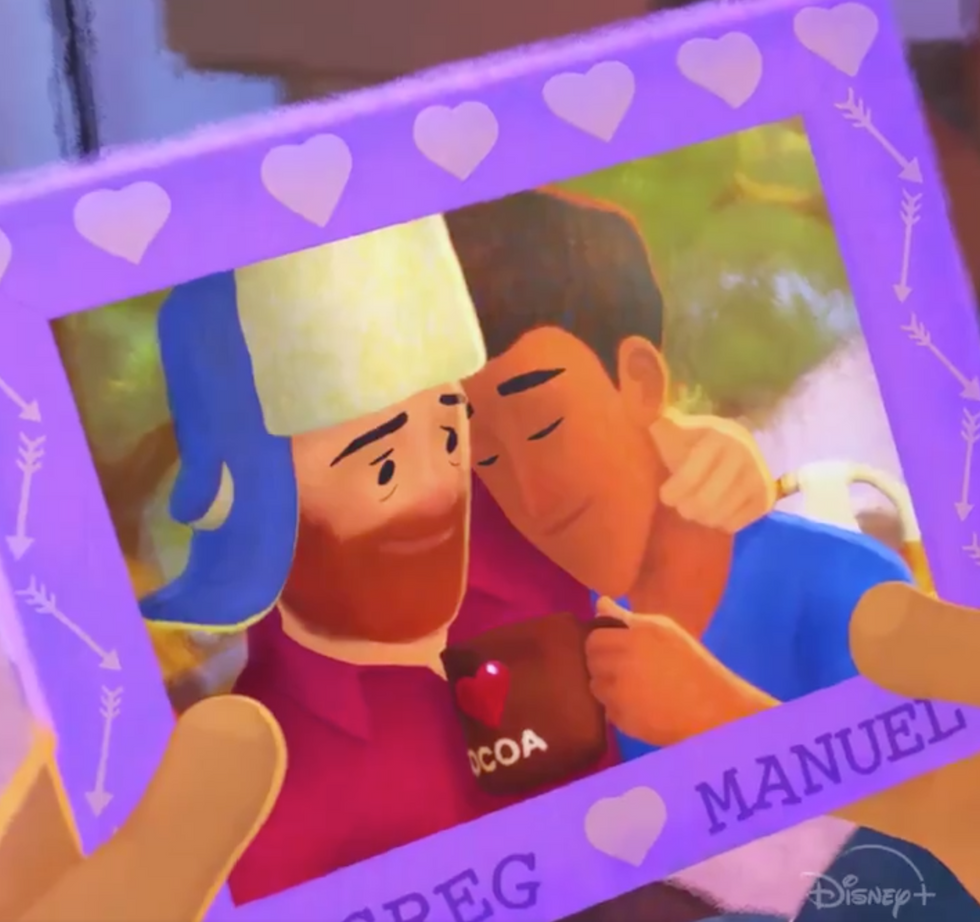 via: Twitter
As he frantically tries to hide the evidence of his relationship from his mom in this new canine body, he learns some valuable lessons.
It sounds like a truly wholesome story.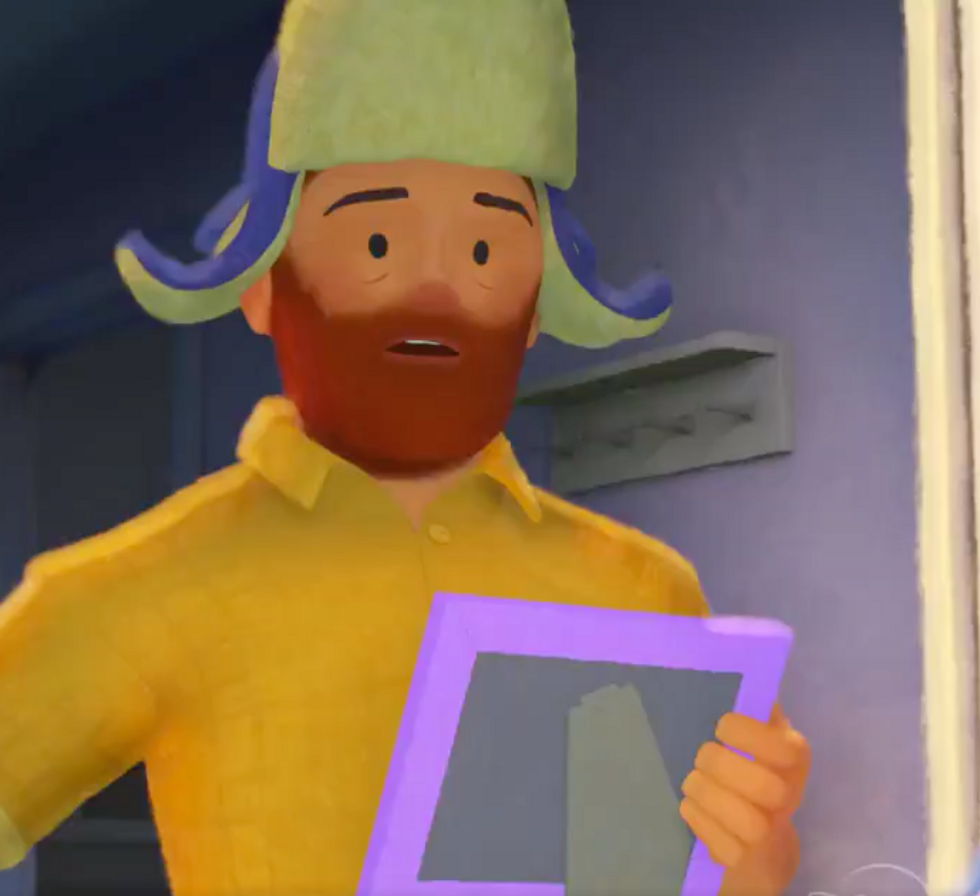 via: Twitter
But, we wouldn't expect anything less, would we?
Since it was released, reactions have been strong.
@disneyplus @Pixar The very first @Pixar short to have a gay protagonist. I'm excited.

— Paul Giordano (@Paul Giordano)1590071729.0
Many are over the moon that Pixar finally have a gay protagonist.
It's been a long time coming.
@disneyplus @Pixar DISNEY FINALLY

— ton ✰ 📺: bnha (@ton ✰ 📺: bnha)1590117046.0
And many took to Twitter to celebrate the fact that the moment is
finally
here.
Some said they were sure that the animation would stir up some controversy. 
@disneyplus @Pixar This is gonna ruffle some feathers and I am all for it 😄

— Ben Habegger (@Ben Habegger)1590072386.0
And others took a more cynical view on the release: "I would be more in favor of this if it didn't feel like Disney is agenda farming. While this looks well done and hopefully will have the positive message it needs to, it feels like Disney is just jumping on the LGBTQ bandwagon after the feminism fallout from
Star Wars
,"
wrote one user. 
It's a step in the right direction, for sure.
@disneyplus @Pixar Baby steps but this is a good start. Actually kinda proud of you guys for this one

— vero vero bonitio (@vero vero bonitio)1590173533.0
Many people highlighted that
Out
is merely a baby step for Disney/Pixar.
Here's a sneak peek. But how can you watch Out for yourself?
The latest heartwarming tale from @Pixar's #SparkShorts. Start streaming Out tomorrow on #DisneyPlus. https://t.co/gRvBEdK1Iw

— Disney+ (@Disney+)1590070500.0
Out
is available to stream over on Disney Plus. Pixar recently had viewers in tears after they watched the trailer for the studio's film,
Soul 
- a movie literally about
dying
. Keep scrolling to see for yourself...