Pizza and pooches - It doesn't get much better than that, does it?
Well, a New York pizzeria had this idea exactly when they recently collaborated with a local dog shelter. The home-run company has started putting photos and descriptions of rescue dogs in the search of a loving home on every pizza box they send out.
Keep scrolling for the full story...
Too many dogs are living out their days in animal shelters.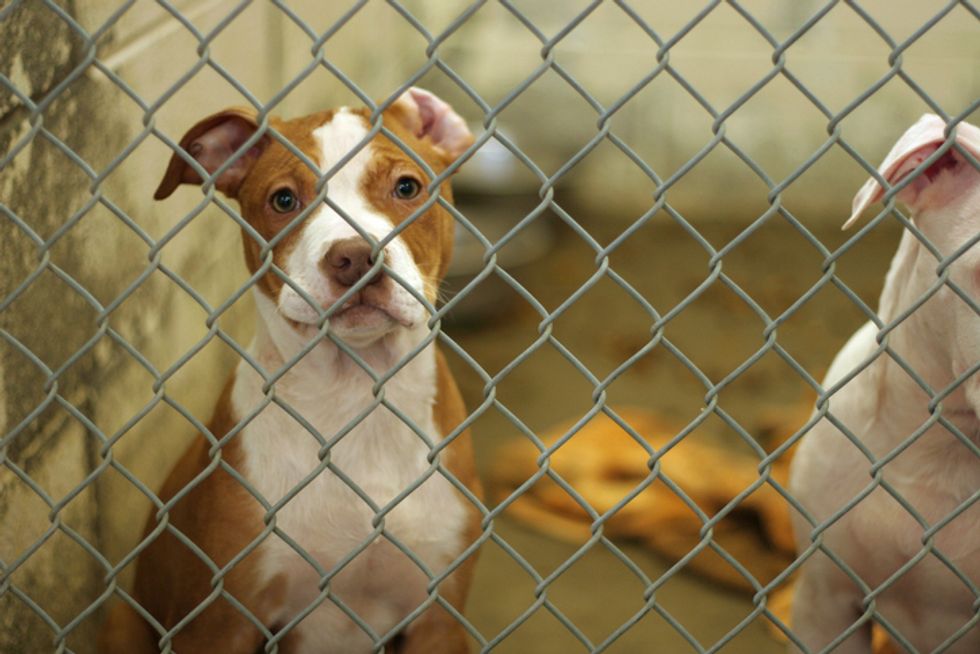 via: Getty
According to
statistics by the ASPCA
, approximately 3.3 million dogs are surrendered into animal shelters nationwide every single year.
A dog isn't just for Christmas...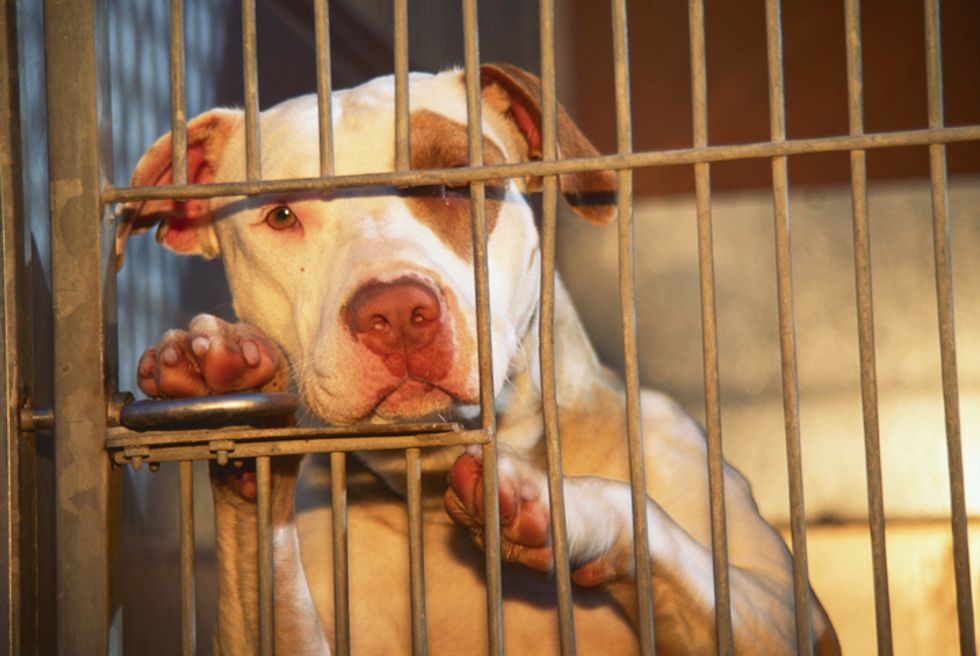 via: Getty
But sadly, too many people don't realize this and are quick to give up their pooches once they've grown bored and tired of them.
And, even more heartbreakingly so...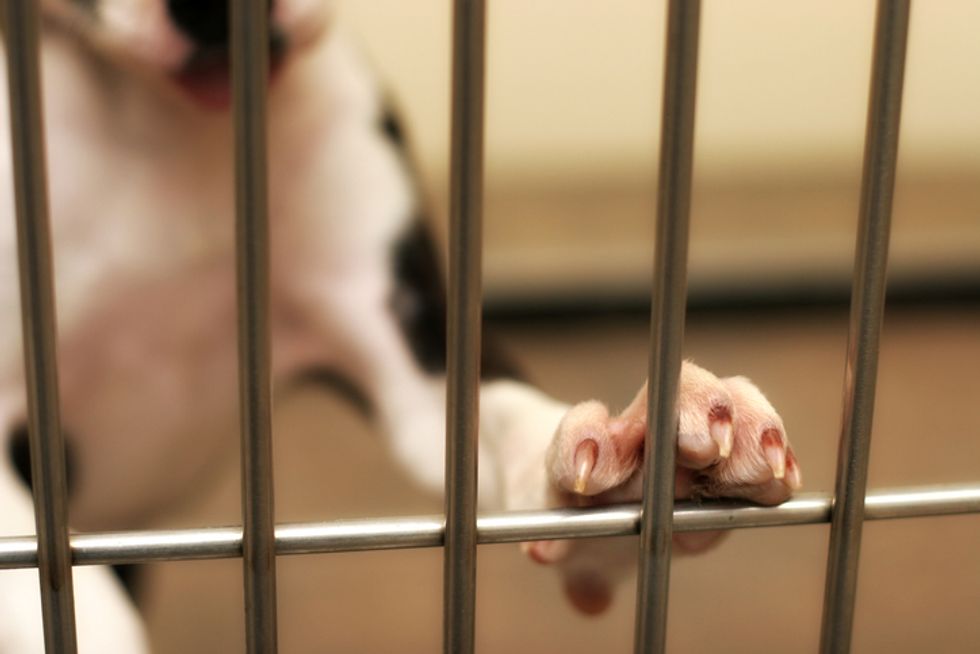 via: Getty
Around 670,000 of these pooches are euthanized every year, as a tragic result of never being adopted.
An animal shelter is no home for a dog...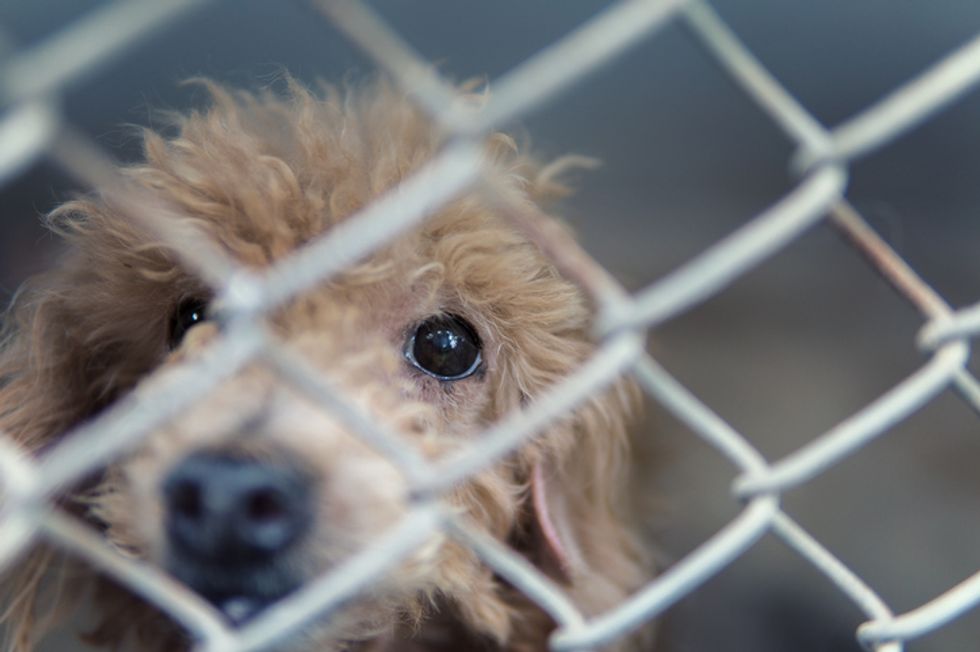 via: Getty
The permanently unsettled, and somewhat chaotic and overcrowded environment of a shelter can cause great stress to our poor pooches.
This is why it is so important to adopt rather than shop...
via: Getty
Puppies are cute, I know. But older dogs need love too!
In the last couple of years, adoption has actually been rising in popularity...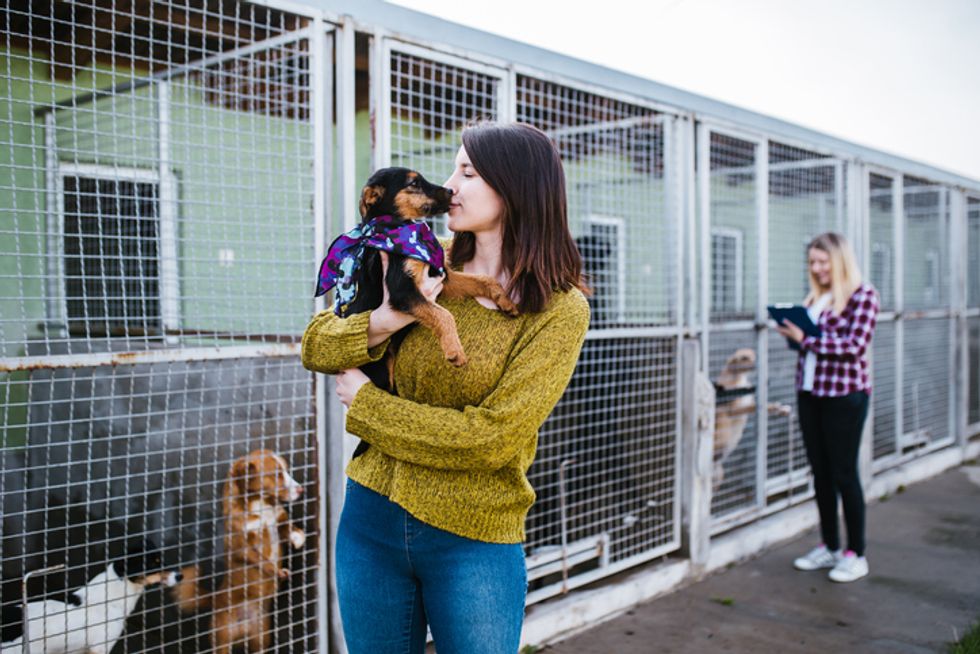 via: Getty
And more and more people are opting for animal shelters over pet stores every year.
But, despite this boost in popularity...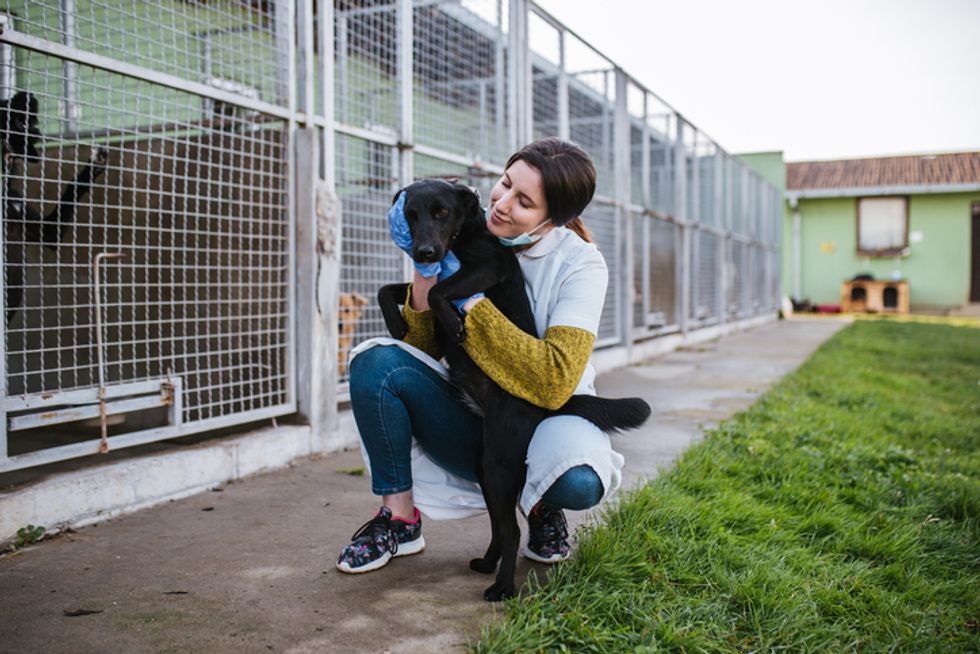 via: Getty
Shelters still need all the help they can get to rehome
all
of their four-legged residents.
And one shelter in New York recently had the best advertising assistance...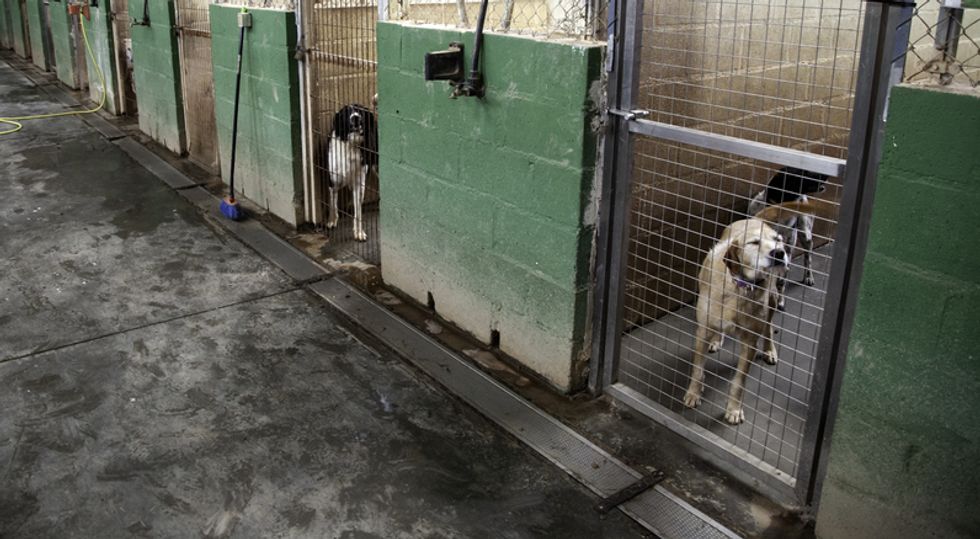 via: Getty
By a pizzeria.
I know what you're thinking...
Pizza and dogs?! What could be better?
Just Pizza & Wing co. in Amherst, New York, wanted to send out a little more than just pizza...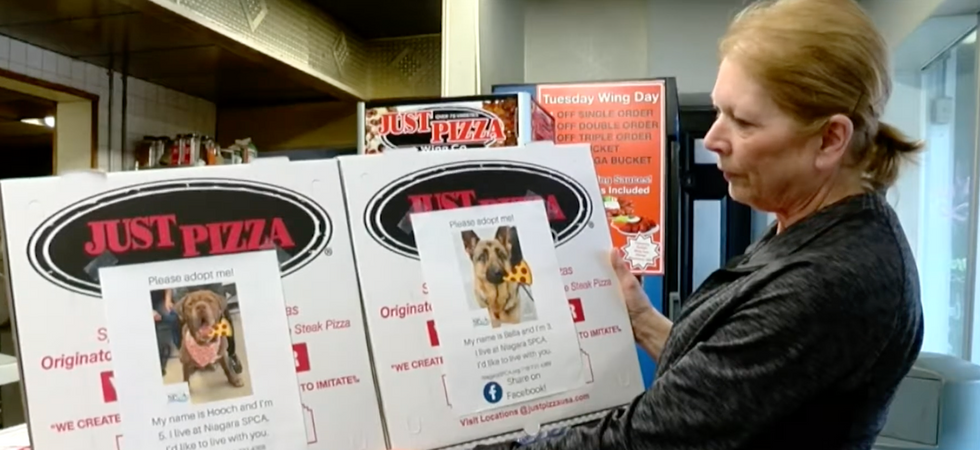 via: YouTube
Attached to the top of every pizza box is now a little advert of a pooch in need.
The pizzeria's owner, Mary Alloy, has been volunteering at the Niagara Society for the Prevention of Cruelty to Animals (SPCA)...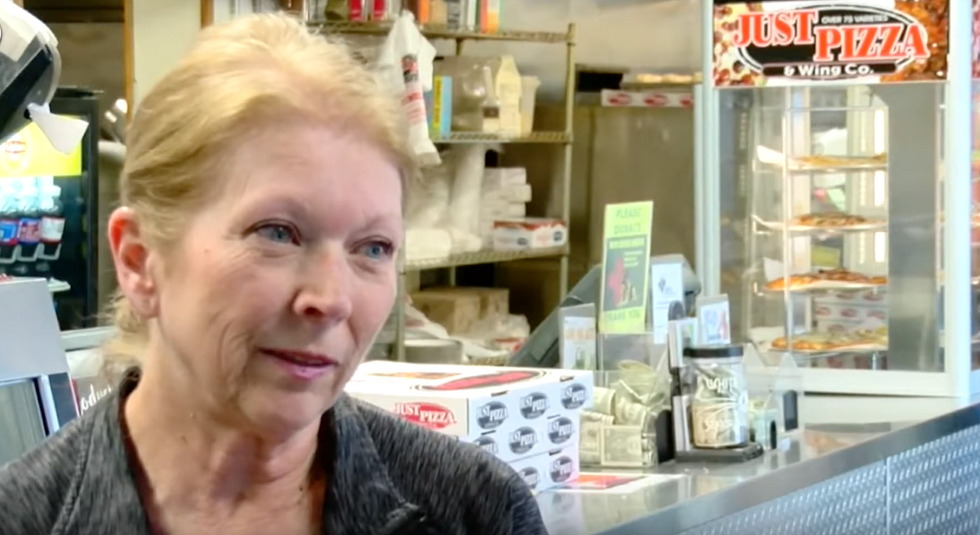 via: YouTube
And, working alongside Kimberly LaRussa, an SPCA event coordinator, she decided to find a new way to help the local dogs.
Speaking to CNN, Mary explained: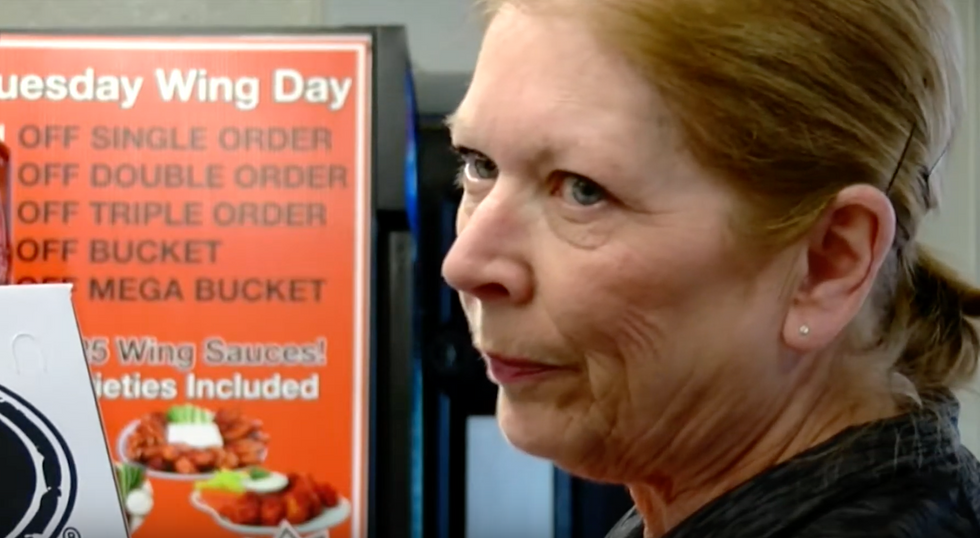 via: YouTube
"
Kimberly texted me
one night and was like: 'Hey, what would you think about putting pictures of the dogs on pizza boxes?' and I just couldn't wait. We are all animal lovers here, so I got permission from the franchise to do it and immediately got to work."
The initiative was launched on February 28th last week...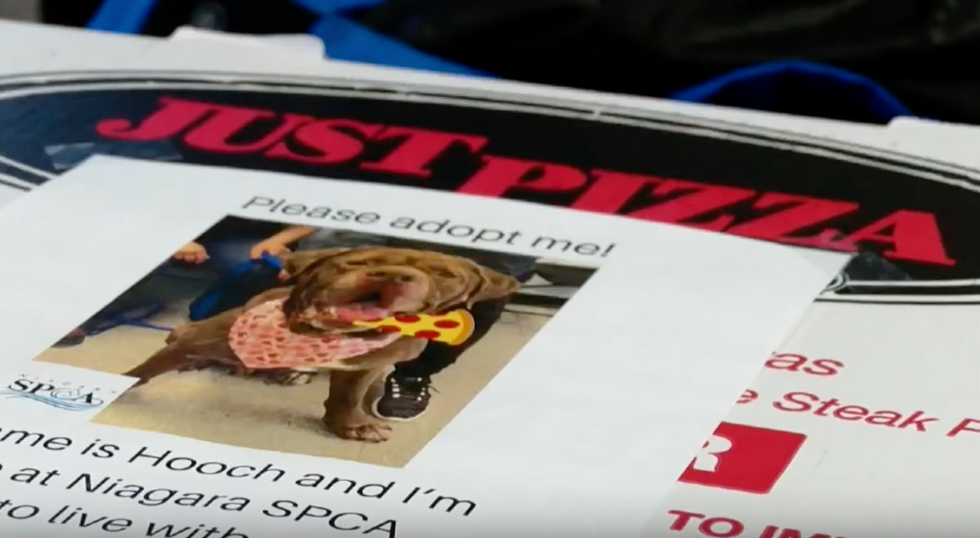 via: YouTube
And, after just one day, a 6-month-old puppy named Larry found a new home. Kimberly explained: "We've had a tremendous amount of interest and support from the community and beyond since the story went viral on Friday. Many people want to order a pizza just to get the shelter dog photo, other pizzerias have offered to put flyers on their pizza boxes, and so many people are tagging their friends and family."
And, if you do decide to adopt one of the dogs...
You will receive a $50 gift certificate for Just Pizza & Wing Co. It's a win-win!
You can watch an interview with Mary and Kimberly here...
Remember guys... Adopt, don't shop! But, if you need any more convincing as to why you should adopt from your local shelter, keep scrolling to see heartwarming photos of dogs before and after they were adopted...