They say that you can't win a fight by standing aside, and Planned Parenthood is certainly not about to roll over in Alabama.
Following Alabama's strict abortion laws that were passed on the May 13th 2019, with 73-4 voting in favor of the heartbeat bill, many women in the state have been living in a state of unimaginable fear.
America's biggest non-profit organization, providing reproductive health care for both men and women, Planned Parenthood, had already started construction on a new clinic in Birmingham, Alabama, before the bill was passed and many people were left wondering what would happen to the new state-of-the-art clinic following the abortion plan.
According to Planned Parenthood, it's business as usual.
"We are committed to continuing to provide that care."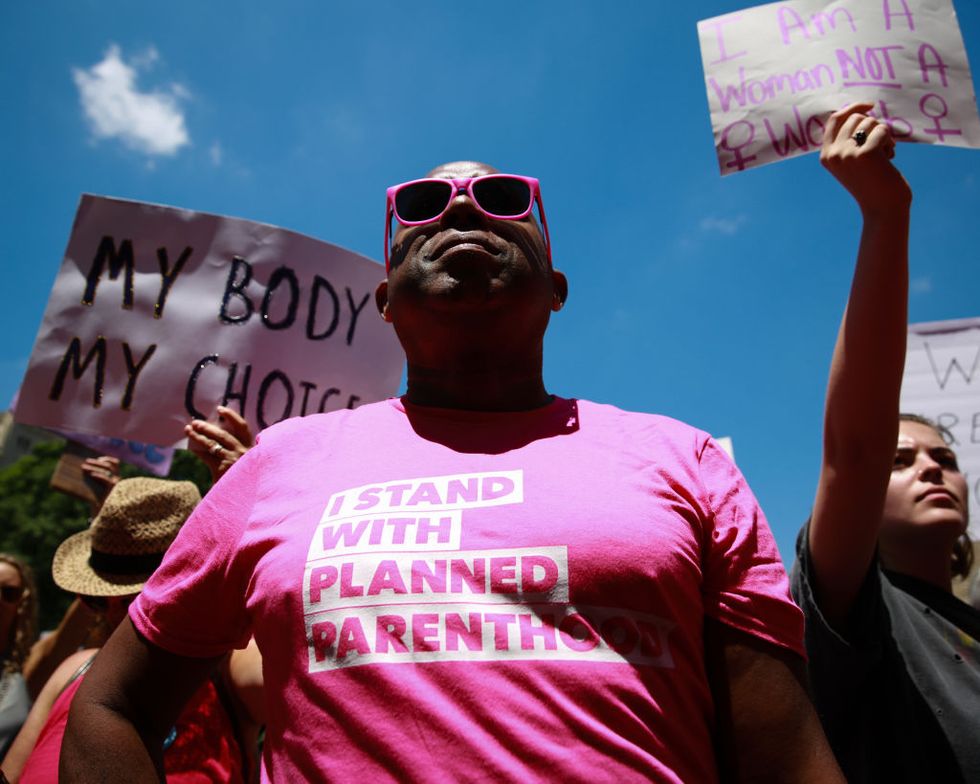 A spokeswoman for the Atlanta-based Planned Parenthood Southeast, Barbara Ann Luttrell, released a statement regarding the continuation of construction in Alabama,
stating:
"We are a doctor that Birmingham has counted on for decades, and we are committed to continuing to provide that care."
Luttrell has also taken to Twitter in the fight for abortion rights.
Slamming anti-abortionist and Alabama State Representative, Terri Collins, Luttrell highlighted a major flaw in the state of Alabama's attempt to ban abortions: getting an abortion is a constitutional right.
Planned Parenthood has filed a lawsuit against the state of Alabama.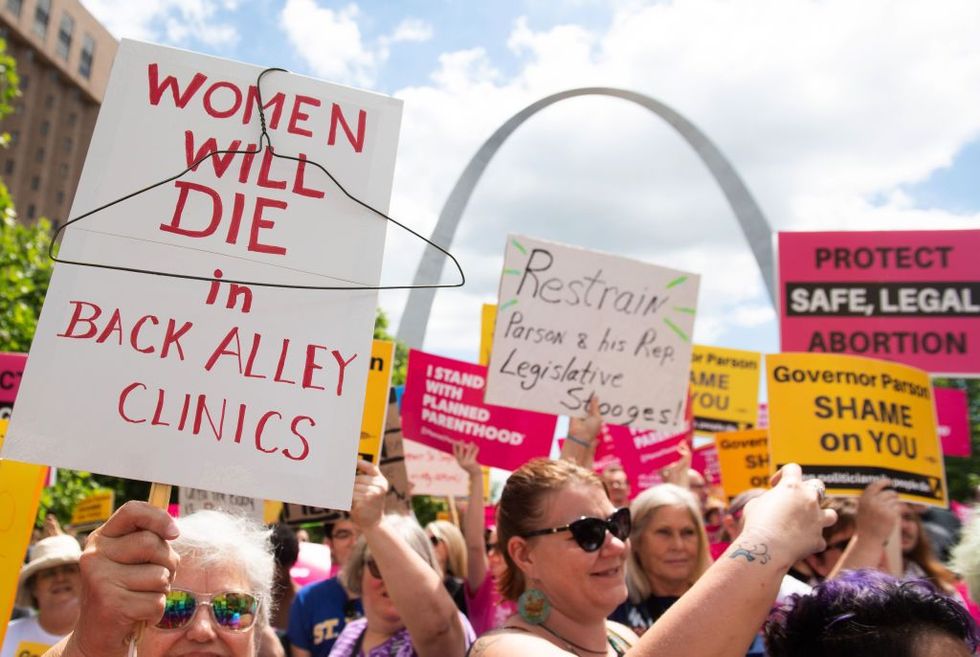 Following the abortion ban, Planned Parenthood has decided to contest the bill. Along with the American Civil Liberties Union (ACLU), Planned Parenthood has filed a lawsuit that contests the abortion ban due to the fact that Alabama's bill goes against the supreme court's ruling in the Roe vs Wade case which legalized abortion. The aim of the lawsuit is to bring the case to the high court and get the bill overturned.
Until then? Well, it's business as usual.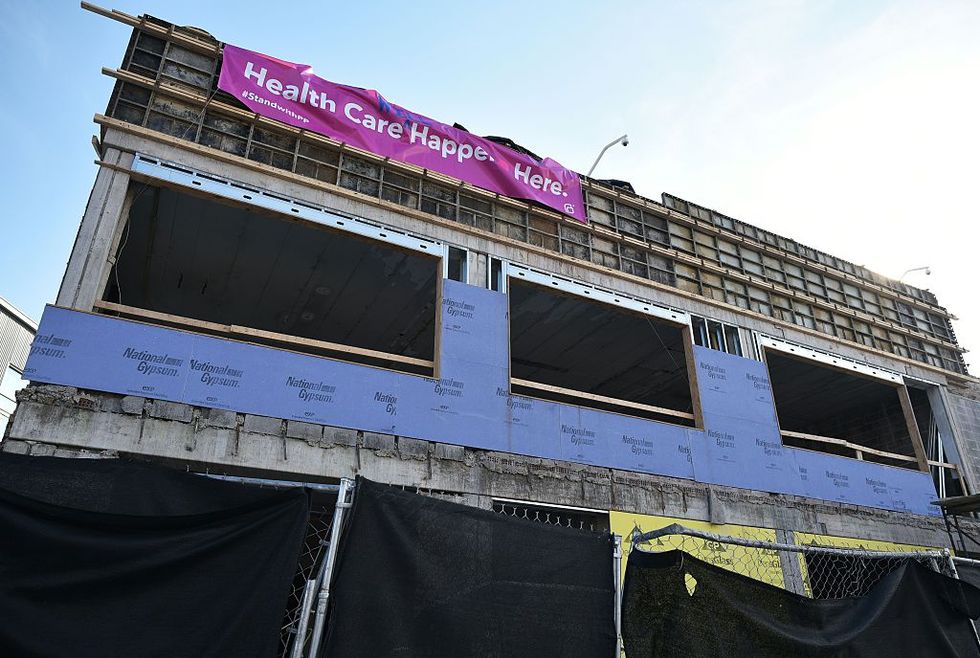 Randall Marsh, the executive director of the ACLU in Alabama has
stated
: "Make no mistake: abortion remains – and will remain – safe and legal in Alabama."
Unconstitutional and unenforceable.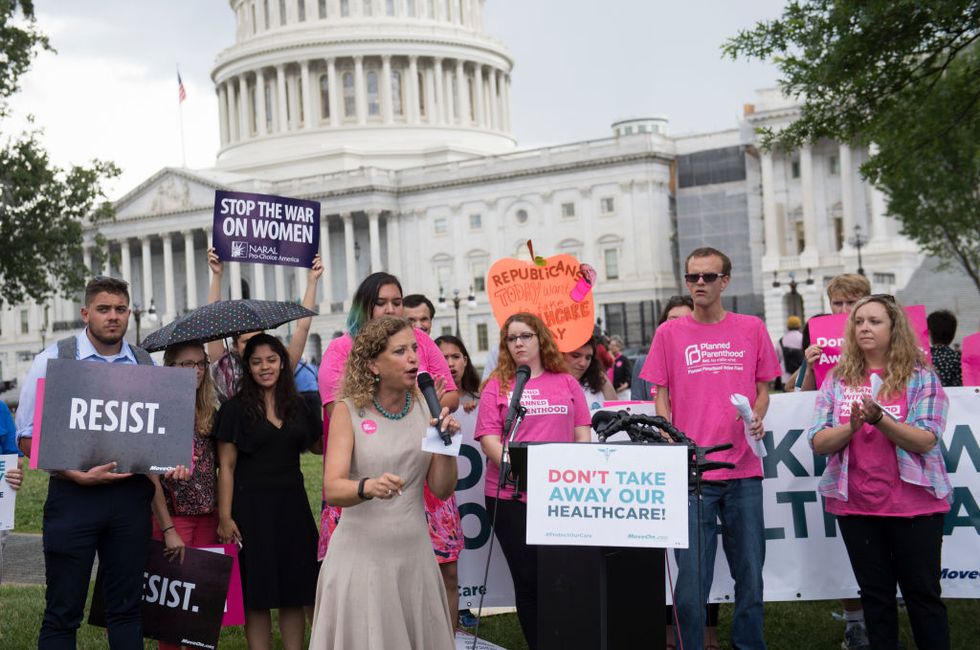 Marsh, continued by
saying
: "We hope our state's elected leaders take note and stop using taxpayer dollars on a legal gamble that they know is unconstitutional and unenforceable."
The vocal celebrities slamming the Alabama abortion bill have ensured global exposure.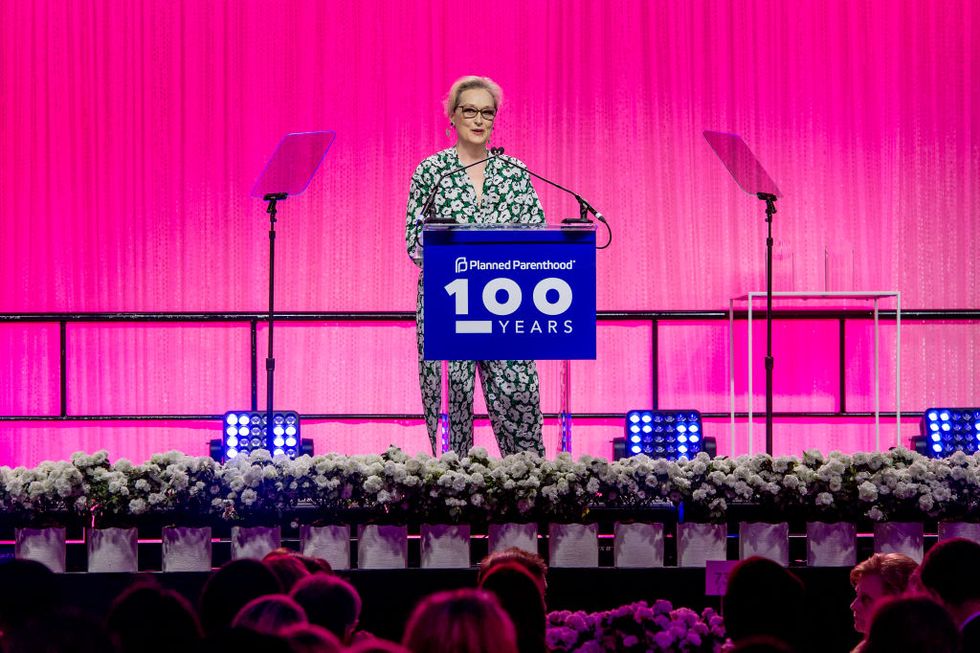 Twitter is an excellent platform for civilians to discuss local political issues with an international audience. As much as regular joes can vocalize their concerns on the social media site, when celebrities get involved, the exposure is increased ten-fold. The Alabama abortion bill has certainly ruffled a few notable feathers and, as we can see, the power of celebrity is greater now than it has ever been. Political power vs celebrity culture is becoming more and more blurred every day (ahem, Trump).
Celebrities have not only been vocalizing their opinions, they've also been educating the general public about the situation.
Every single State senator who voted to restrict reproductive rights for women, was a man. https://t.co/ImAwZfFN4Z

— Mia Farrow (@Mia Farrow)1557944474.0
Take Mia Farrow, for instance. Farrow tweeted an image of all the State Senators that voted for the abortion bill. She highlights the point that each and every one of those who that voted for the bill was a man. Farrow's commentary addresses the hypocrisy in the fact that men are voting for something that is quite clearly a women's issue.
Celebrities can bridge a gap between the public and the rigmarole of politics.
This is absolutely unbelievable. If you're not worried about roe v wade, you're not paying attention. This is why v… https://t.co/OyHD7TIoAo

— Chris Evans (@Chris Evans)1557889948.0
Even Captain America has pitched in, drawing his social media following's attention to the whole thing concerning the legality of the bill in relation to the Roe vs. Wade case.
Instead of having to wade through dense articles and political source material, people can get access to the important facts via Twitter.
Good grief. Women should have the same autonomy over our bodies that men do. If we don't have autonomy we don't ha… https://t.co/XCuHppUK3O

— Sarah Silverman (@Sarah Silverman)1557903201.0
Comedian, Sarah Silverman, highlights the atrocity that the Alabama abortion bill does
not
make exceptions for cases of rape and that anyone caught getting an abortion could face ninety-nine years in prison. Silverman expresses that this bill goes against the equality act as it takes away female autonomy. Her tweet has incited a discussion between over three thousand people.
A voice for the voiceless.
1 in 4 women have had an abortion. Many people think they don't know someone who has, but #youknowme. So let's do t… https://t.co/wOeNHDk5fl

— Busy Philipps (@Busy Philipps)1557894034.0
The celebrity discourse also gives a voice to the Americans who are essentially voiceless to political policymakers. Celebrities are also good spokespeople to address those that are either unconcerned by an issue (because it doesn't affect them) or those who would otherwise not listen to someone that they don't respect. It's kind of like the way that people always listened to the popular kid in school. Busy Phillips is an excellent example of this. She announced that she herself has had an abortion in attempt to remove the stigma attached to the issue.
Celebrities are ensuring that people don't stand for the Alabama bill.
These statehouses are waging all-out war on women and their right to control their reproductive decisions. This is… https://t.co/L4dMJvQLdD

— John Legend (@John Legend)1557881328.0
John Legend tweeted accusing the state of waging a war on women. Media is a powerful tool that can be used to inform and educate the public. Public figures as well respected as John Legend have the influence to ensure that people wake up and take action.
Do you remember Juno?
Juno, according to its writer, Diablo Cody, could not have been made today, following the Alabama abortion bill.
"I don't even know if I would have written a movie like Juno if I had known that the world was going to spiral into this hellish alternate reality that we now seem to be stuck in."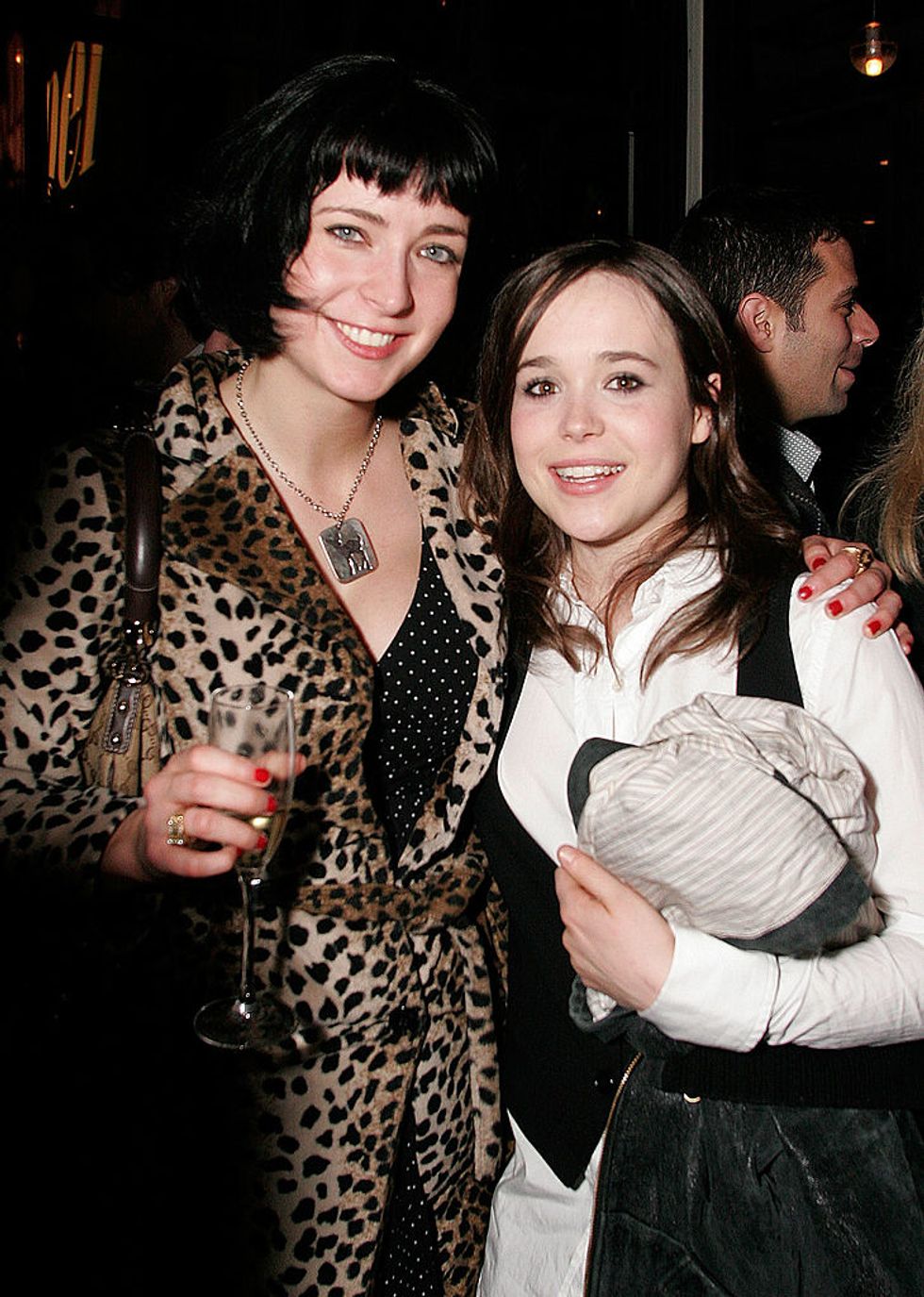 Speaking on a
podcast
 called 
Keep It
, Cody discussed how the movie's message of pro-choice was misconstrued by many watchers, assuming that, because Page's character, Juno MacGuff, did not get an abortion, that the movie was anti-abortion. Speaking at a Planned Parenthood event in 2017, Cody stated: "In a way, I feel like I had a responsibility to maybe be more explicitly pro-choice, and I wasn't. I think I took the right to choose for granted at the time."
To those that understood the message in Juno, the movie did have a positive influence.
Juno
was released, Rep. Jean Schmidt (R-Ohio) announced that she planned to introduce the "Juno Bill." The intention of the bill would be to provide tax credits to women who wanted to give up their unborn child for adoption, like Page's character in the movie. Speaking to
CNN
at the time, Schmidt said that the bill would mean that women would not "have to worry about the consequences of the costs involved."
The trouble with creative media is that, when people get the wrong end of the stick, it can overtake the original message.
In the case of Cody, she actually received a thank you letter from her Catholic High School for writing a pro-life movie. It was a gesture that horrified the screenwriter who
said:
"I was like, I . . . hate all of you, and I'm as pro-choice as a person can possibly be."
Ellen Page, who isn't one to shy away from political injustice, has used her Twitter account to spread ways to counteract the Alabama abortion bill.
BREAKING: A federal judge just BLOCKED Mississippi's unconstitutional ban on abortion! If the law had been allowed… https://t.co/LMK4F0E4EY

— NARAL (@NARAL)1558730232.0
Retweeting several posts by ACLU, the Canadian actress has used her Twitter presence as a way to inform her followers about how they can oppose the bill. Retweeting pro-choice organization, NARA, Page alerted her fans to the fact that a federal judge blocked the unconstitutional ban of abortions in Mississippi. Page then retweeted a post by ACLU that confirmed that they intended to sue the state of Alabama in the hope to take the unconstitutional ban to the high court, just like with Mississippi, in a chance to overturn the bill.
So there is hope to be found.
The fight is almost certainly not over, and, as pro-life organizations and celebrities are making sure the people of Alabama are aware, the bill that has passed is unconstitutional and can be overturned.
So why stop construction?
Planned Parenthood is not going to stop the construction of its state-of-the-art health facility when they fully intend to use it to full capacity once the bill is overturned. Currently, the building, which stands as a 10,000 square foot structure, is at this time no more than a skeleton of what it will become. The builders working on the development are
reportedly
under a constant security watch, which is probably a necessary addition to the building site considering the atmosphere of hostility surrounding the project.
When will the bill come into effect if it isn't blocked?
The State of Alabama's anti-abortion bill will come into effect in November if it's not blocked by federal judges. This is around the same time that the Planned Parenthood facility in Birmingham will be completed.
The race is on to get the bill overturned before the facility is finished.
stating,
"Alabama has a long history of passing laws to restrict abortion." PP does not seem worried that, this time around, the state will get its way. Let's hope that the new law is blocked by the time that the new facility is complete. Luttrell also said that "Aside from abortion, it will offer birth control, cancer testing, and screening for sexually transmitted diseases." It's a darn sight better than them building another Bojangles chicken joint, am I right? Continue reading to hear more about the celebrities opposing the heartbeat bill.